As much as I love blogs and pinterest I still love looking through home decor magazines. They're full of pretty pictures and great ideas and I'm able to get so much inspiration from them. Sometimes I get inspiration from the most unusual pictures though. I was looking through a magazine a few months ago and saw an ad for appliances or windows or something else, I'm not sure but the thing that caught my eye was a display of feathers. The picture had these very large feathers displayed on a block of wood. I knew I wanted to make some Feather Art similar to the picture so this is my interpretation of the piece in the magazine.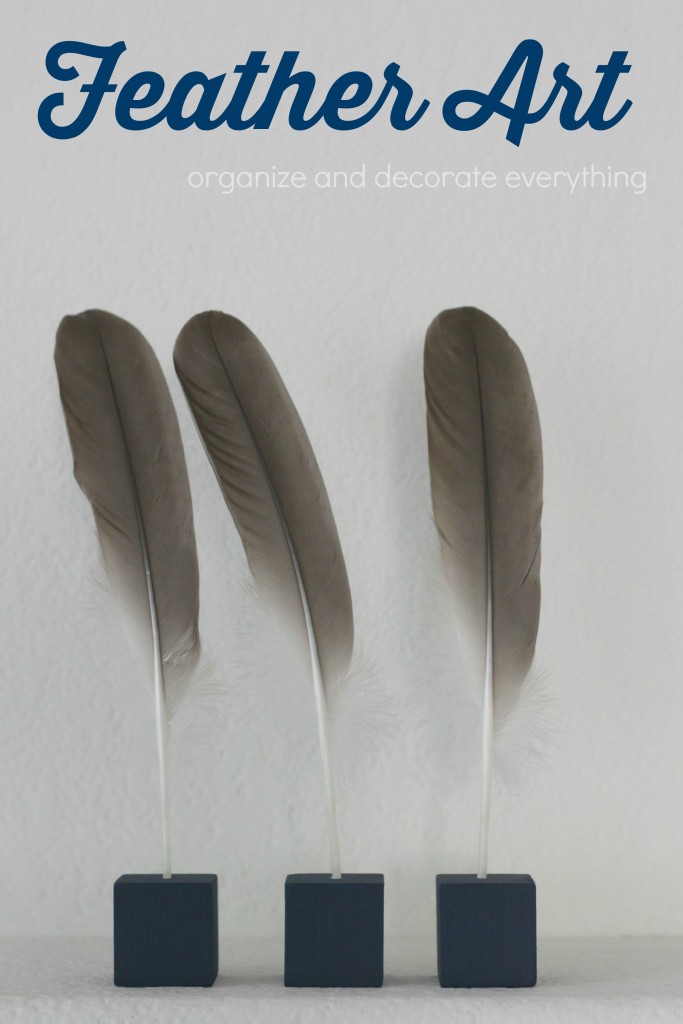 This project couldn't be easier to make. Here are the supplies you will need:
feathers
wood blocks (2×2 or 3×3)
paint
sand paper
drill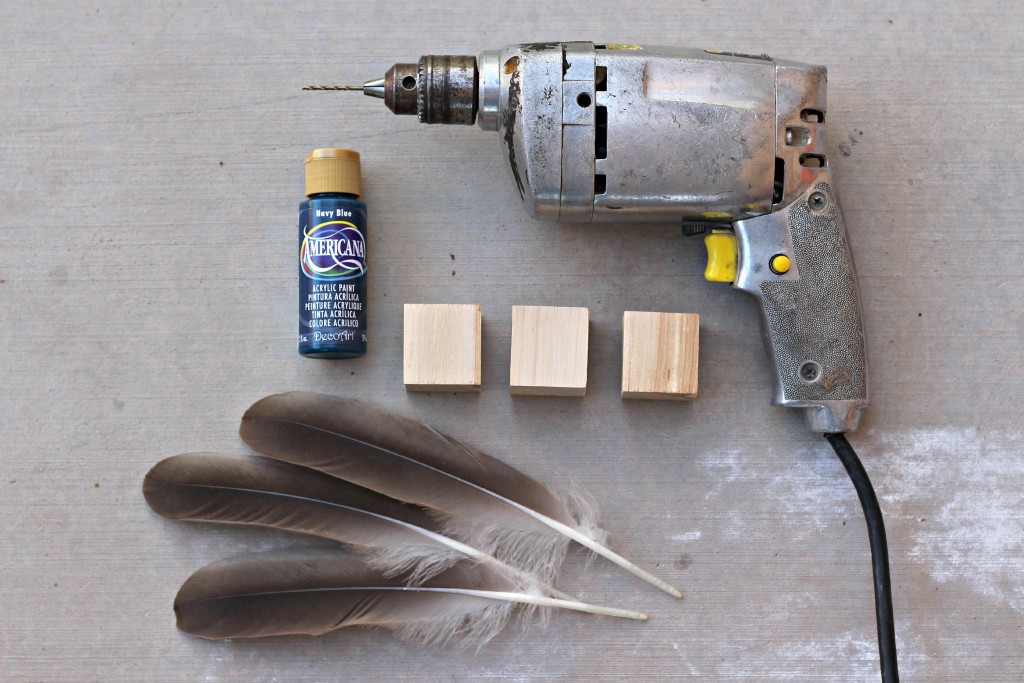 I bought the blocks pre-cut from a craft store. Decide which side is going to be the top and drill a hole large enough for the end of the feather to fit inside. As you can probably tell the drill is almost as old as I am but it has worked beautifully, until now. I couldn't get the small drill bit out and I needed a larger hole so I made several small holes to make one large one. It worked fine but now I still have to figure out how to get the drill bit out before my next project.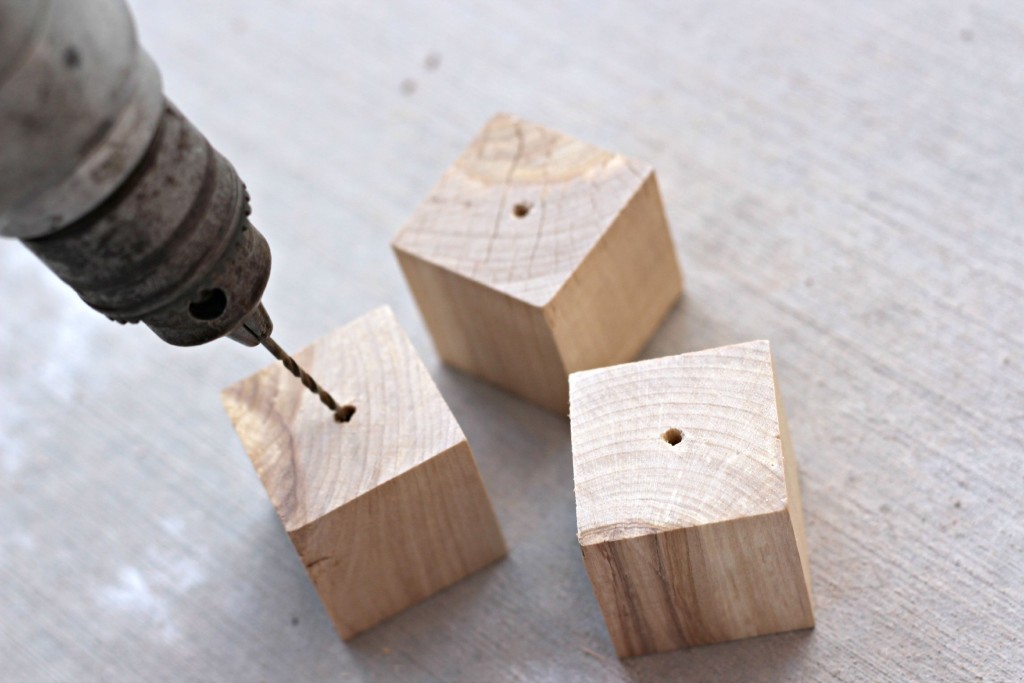 I sanded the edges of the blocks a bit to even out the cut edges. Choose your paint color and paint the blocks. I used 2 coats of Navy paint. I have always loved navy blue because it's so classic and it goes in almost any room of my house if I decide to move things around.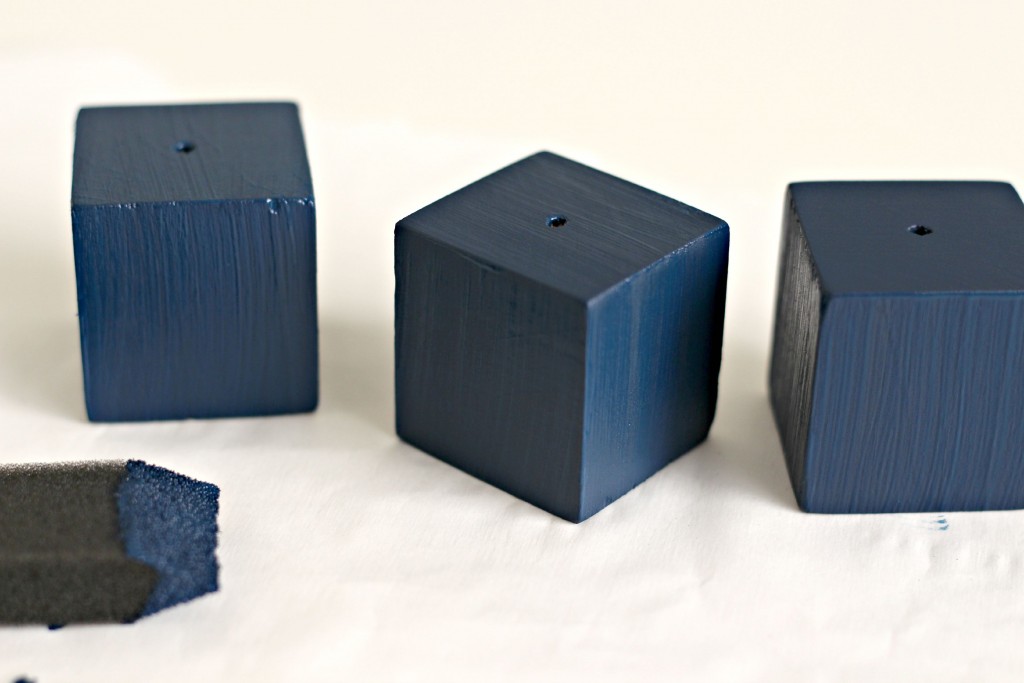 Once the paint is dry simply stick the end of the feather in the drilled hole. It's snug enough so it holds the feather in place without having to use adhesive. For right now the Feather Art pieces are going on the book shelf in the living room.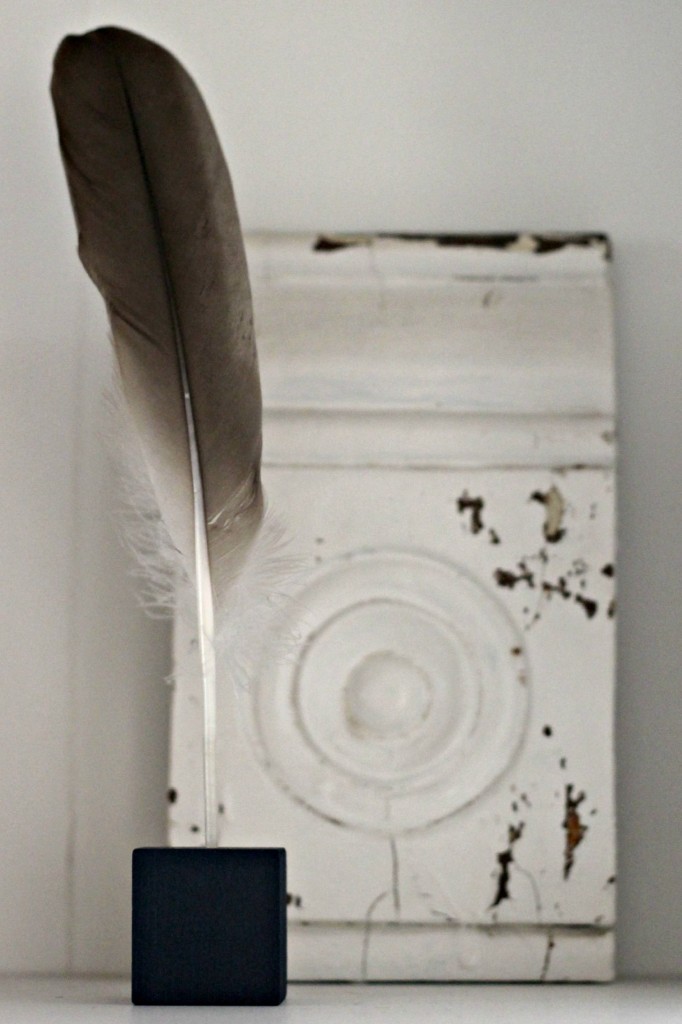 They look great displayed together or by themselves.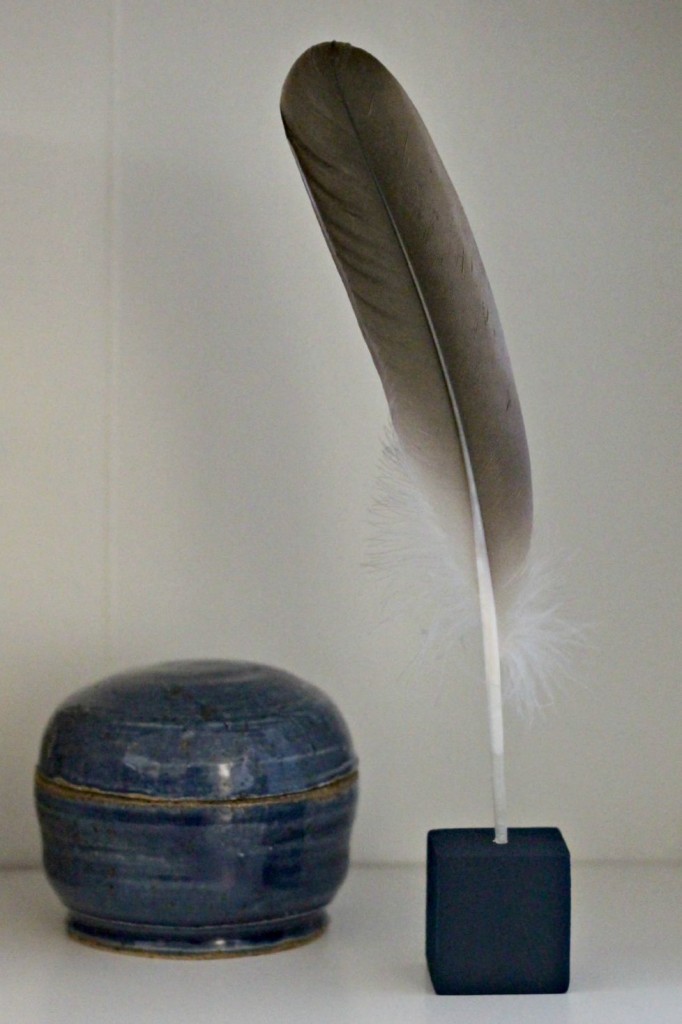 And I think they'll look great with my Fall and Thanksgiving decor.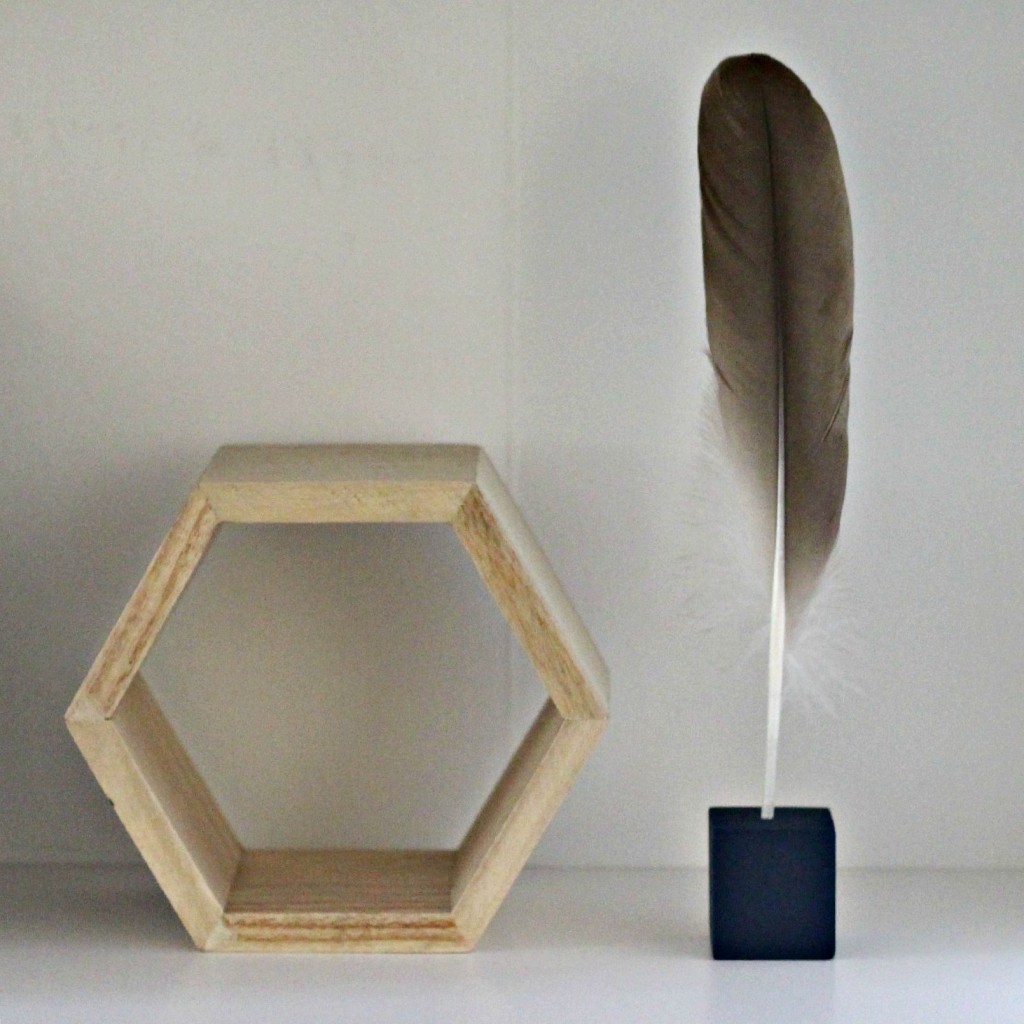 I can see more feather crafts and decorating ideas coming up for Fall.