Budget Party Ideas for graduations and other special celebrations.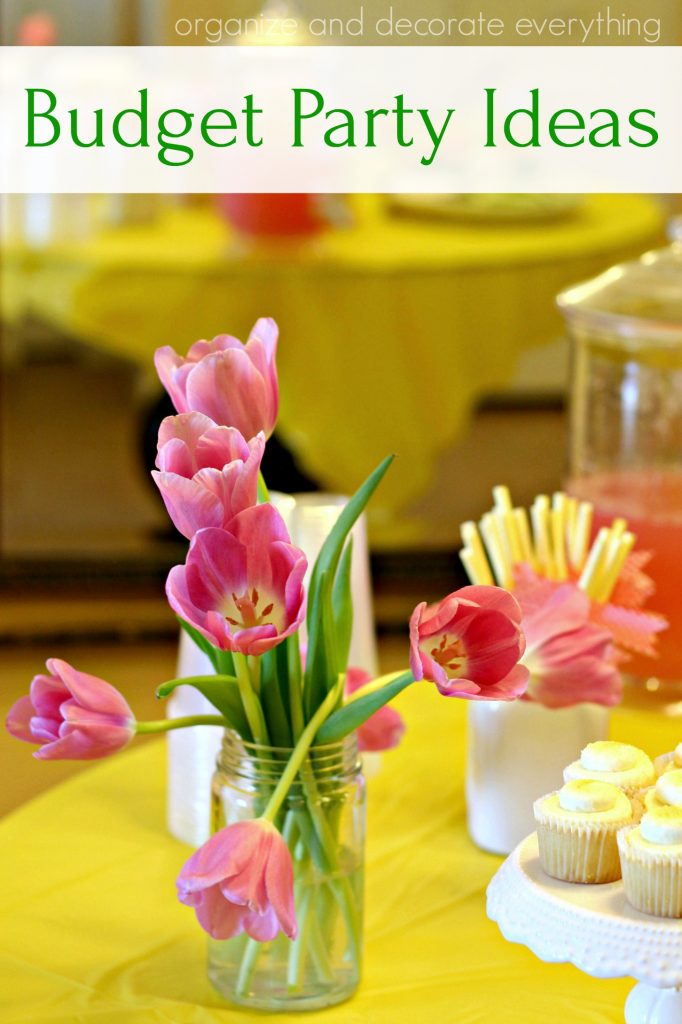 It's taken me 2 years to write this blog post. Mostly because I had forgotten I hadn't written about it yet. Since graduation is approaching I thought now would be a good time to share how we were able to celebrate Emilee's high school graduation on a very tight budget.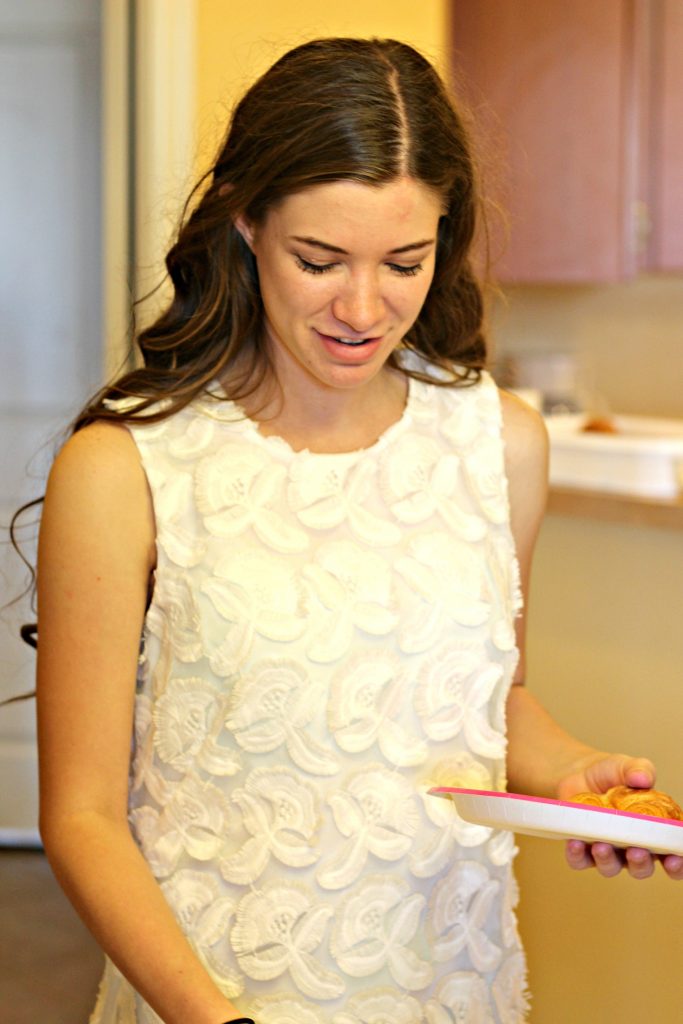 Let's start with Decorations:
My first tip is to come up with a color scheme or theme. Emilee wanted pink and yellow for her graduation party so that's where we started.
My next tip is to make what you can. Once I knew the color scheme I went through my craft and party stash to see what I already had available.
To make the banner I gathered tissue paper, twine, patterned scrapbook paper, and solid scrapbook paper from my stash. I made the tassels out of tissue paper. They're fun and easy to make and I've made them on several occasions. I used scrapbook paper to make the banner and cut the letters out using my personal cutting machine.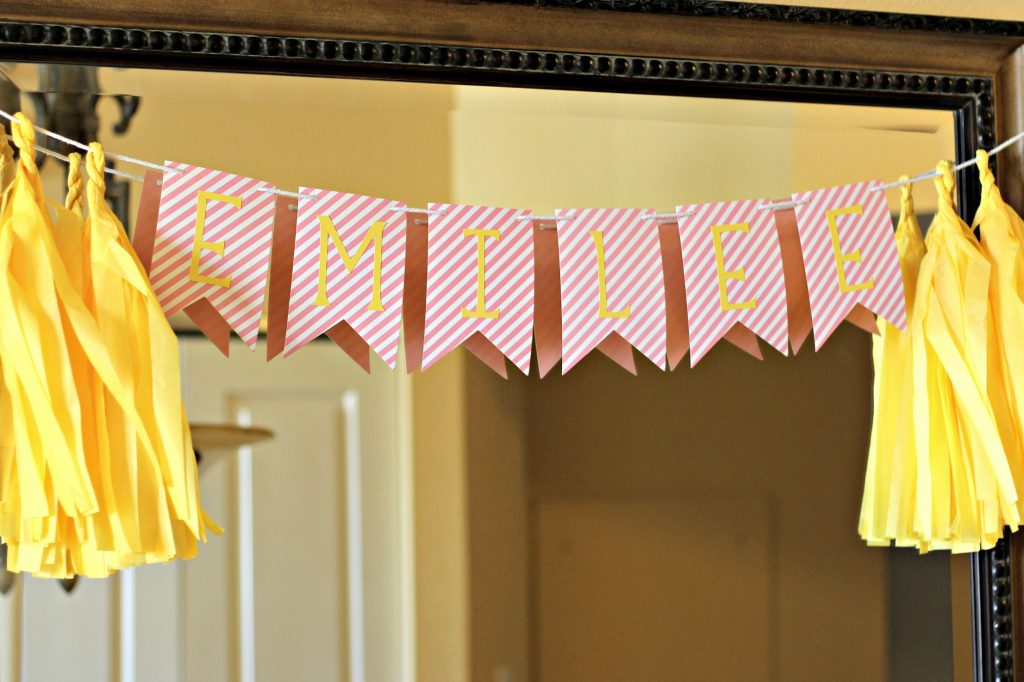 To make the balloon banner I threaded bakers twine through the ends of the balloons and attached cut out letters to the balloons with glue dots.

Flowers are another inexpensive decoration and a way to add the color you need. You can cut some from your garden or pick them up from the local grocery store. Trader Joes always has flowers at a good price.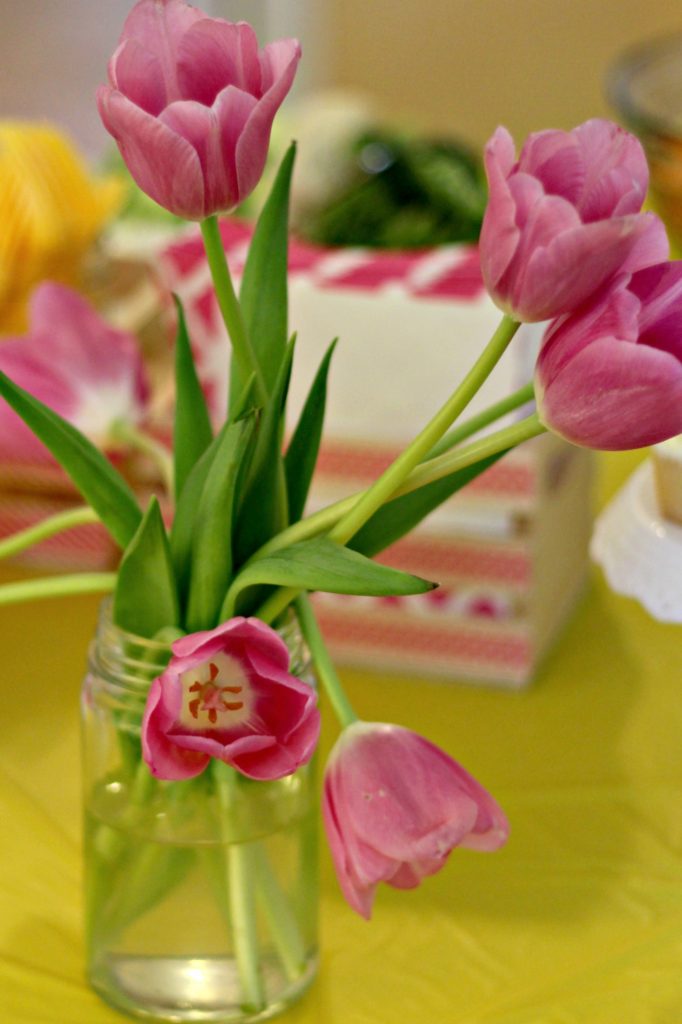 Tip number 3 is use what you already have. Gather baskets, jars, trays, stands, plates, and any other containers you might need. I added washi tape to the baskets to add in the color scheme temporarily. Just peel the washi tape off when the party is over. Mason jars make pretty vases and are a great way to hold utensils.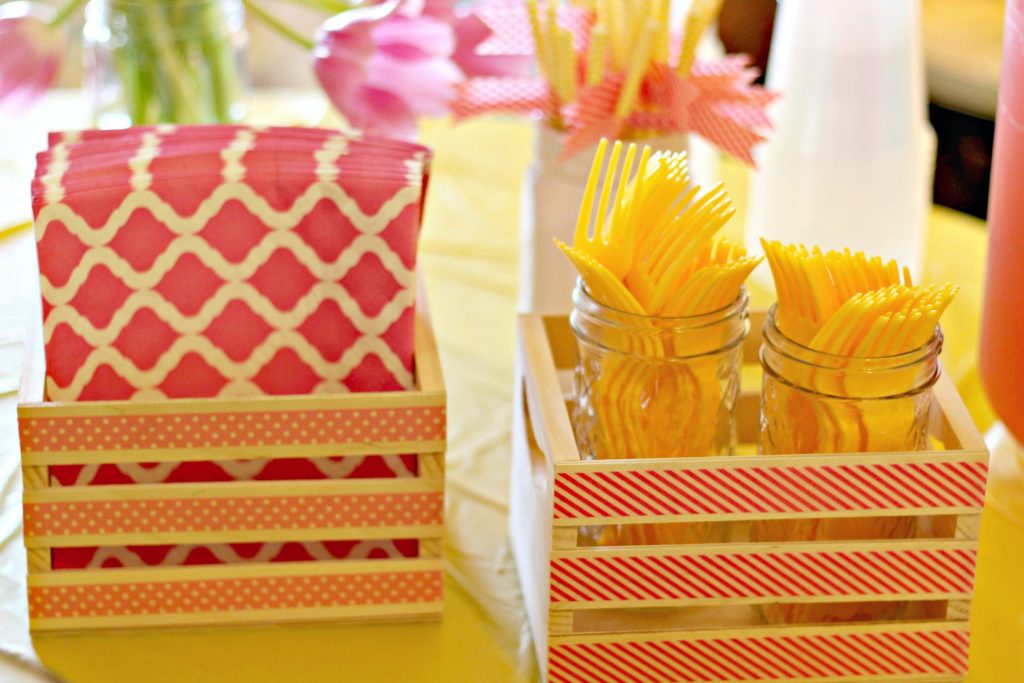 Tip number 4 is to purchase as little as possible. I already had paper straws, washi tape, and clear cups so the only paper products I had to buy were the tablecloth, plastic utensils, paper plates and napkins.
I attached washi tape flags to the paper straws to help with drink confusion. Just write your name with a black marker on the flag then put it in your drinking cup so you know whose cup is whose.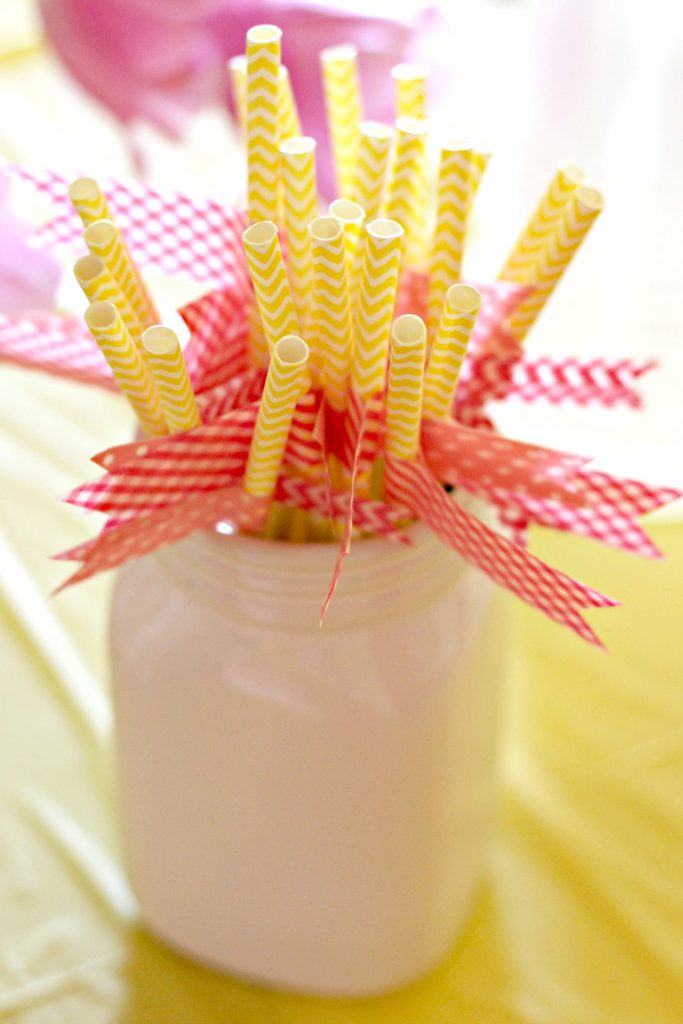 To make these glitter number picks I took some old numbers I already had then adhered the glitter with mod podge. Attach a toothpick to the back with hot glue to make it easy to stick into a cake or cupcakes. Just pop the toothpick off the back so you can use them for something else later.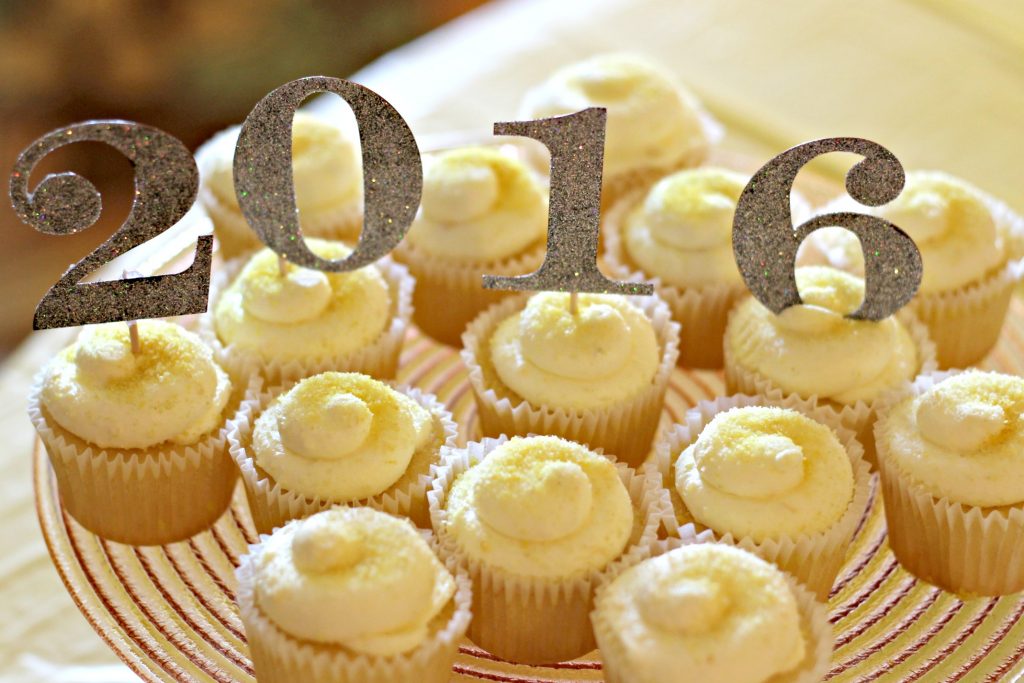 Now let's move to Food:
Tip number 5 is to make what food you can. Or you can even ask family members to bring a food item to the party. We saved money by making most of the food instead of purchasing it prepackaged.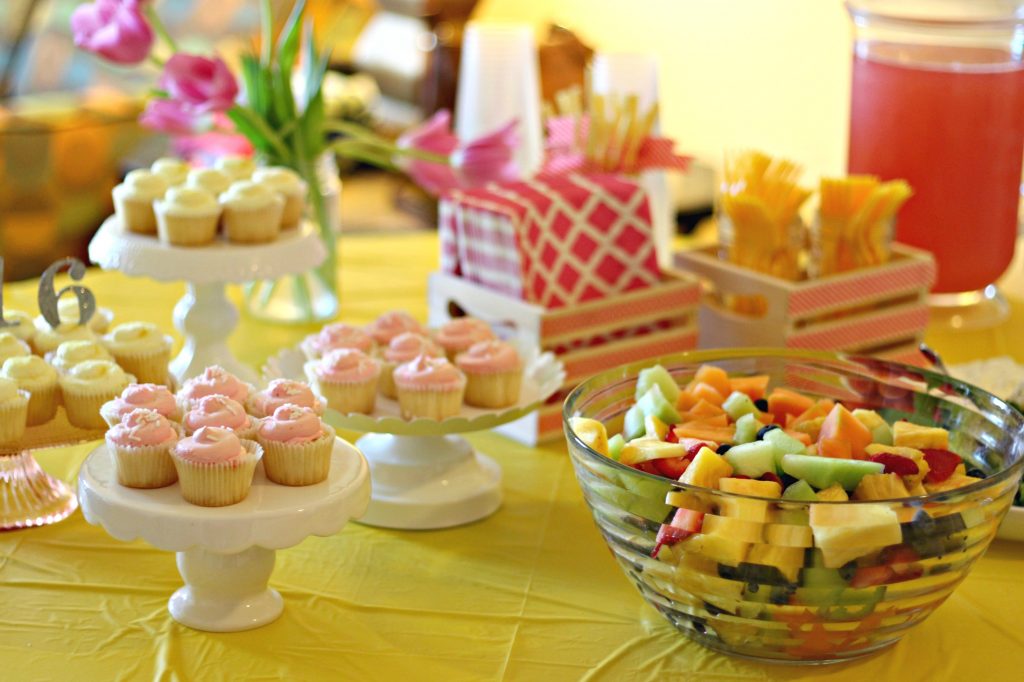 We bought fruits and vegetables and cut them up to make our own fruit and veggie trays.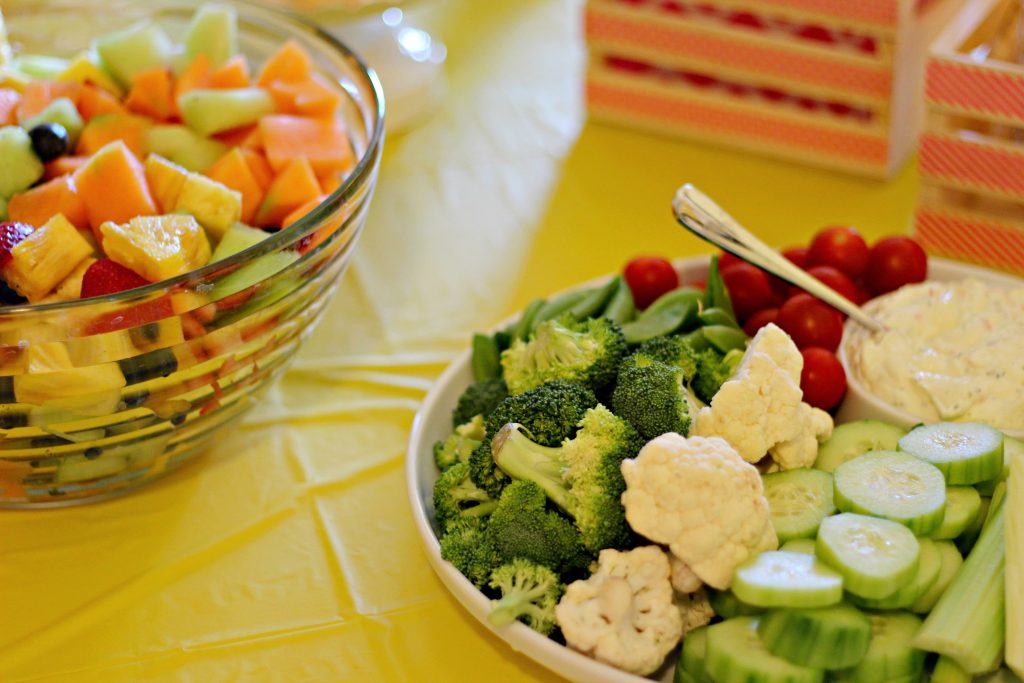 Instead of buying pre-made deli trays we purchase meats, cheeses, and rolls individually and made our own trays. It was cheaper and made it so we could buy exactly what we wanted.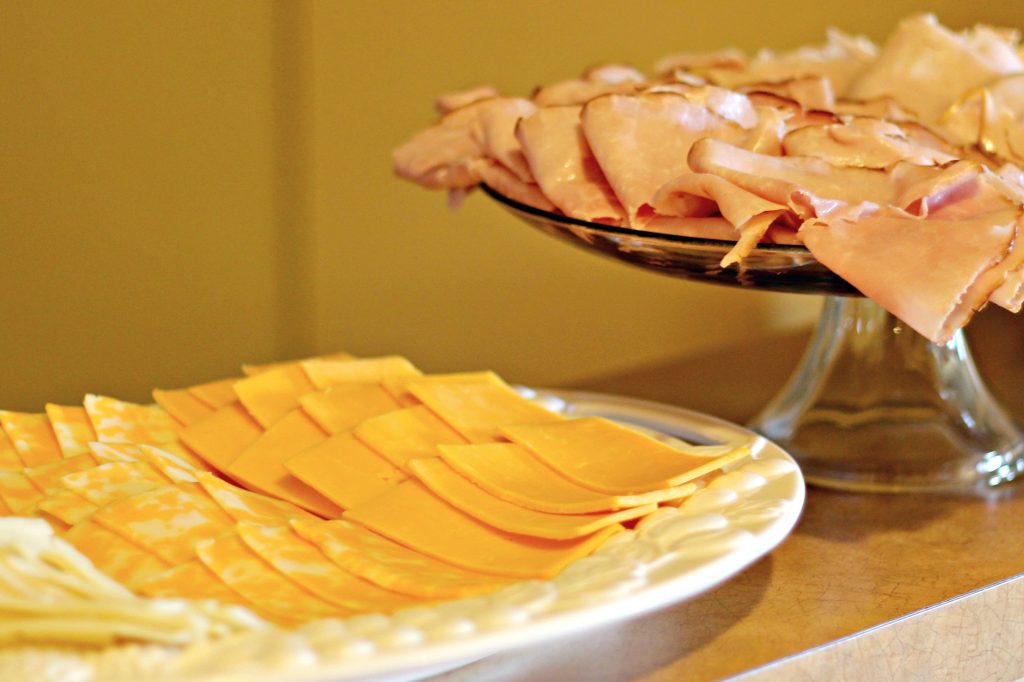 Make just one type of dessert to save time and money. Cupcakes are easy and very inexpensive plus they're easy to eat.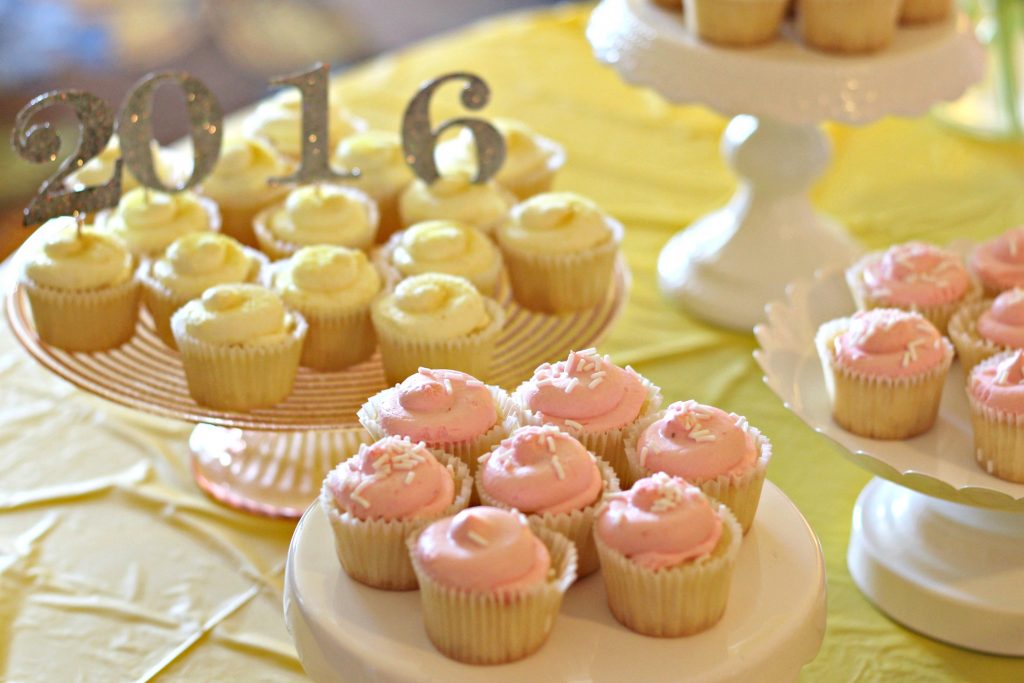 Lastly let's talk about the Venue:
Of course, the cheapest place to have a party would be your own home. We were fortunate to have Emilee's grandparents time share available for her party. You could also look into a park, wilderness area, or church as a free or inexpensive place as a venue.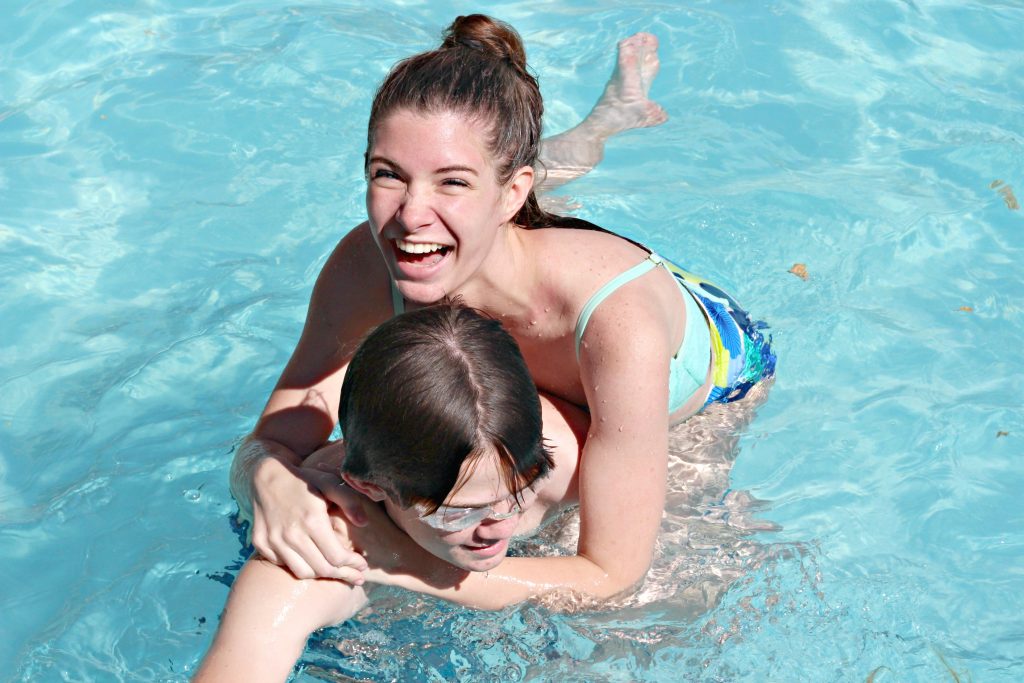 My son graduates this year so it's time to start planning his party. I'm sure it's going to look quite different but I'm going to use the same tips to make it as awesome and inexpensive as possible.
Pin it for later: