Use simple ideas to style a beautiful Spring Garden Mantel.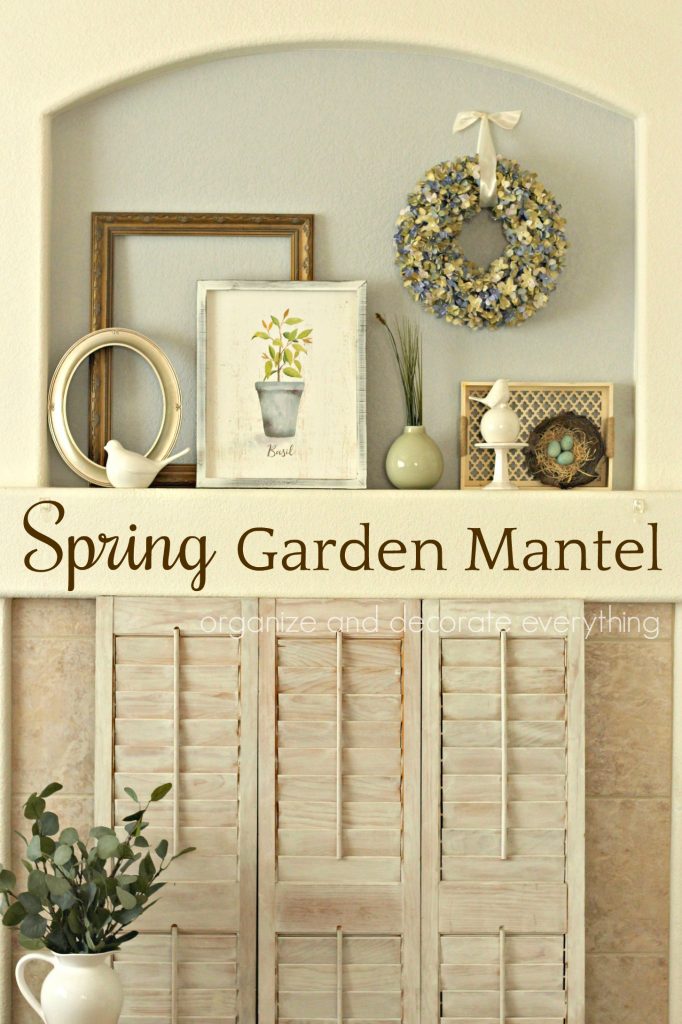 If you've read my blog over the years you know how much I love decorating my mantel for every season and holiday. If you're new here, just know, I LOVE decorating my mantel! When we moved into our rental I was happy it had a fireplace even though it wasn't my favorite style and the mantel was very narrow. I'm making do with what I have and once it's styled I always love how it turns out. This Spring Garden mantel is one of my favorites so far.
I have a few suggestions or guidelines for styling a mantel. You can call them rules, but rules are made to be broken so just do what appeals to you and use these few tips.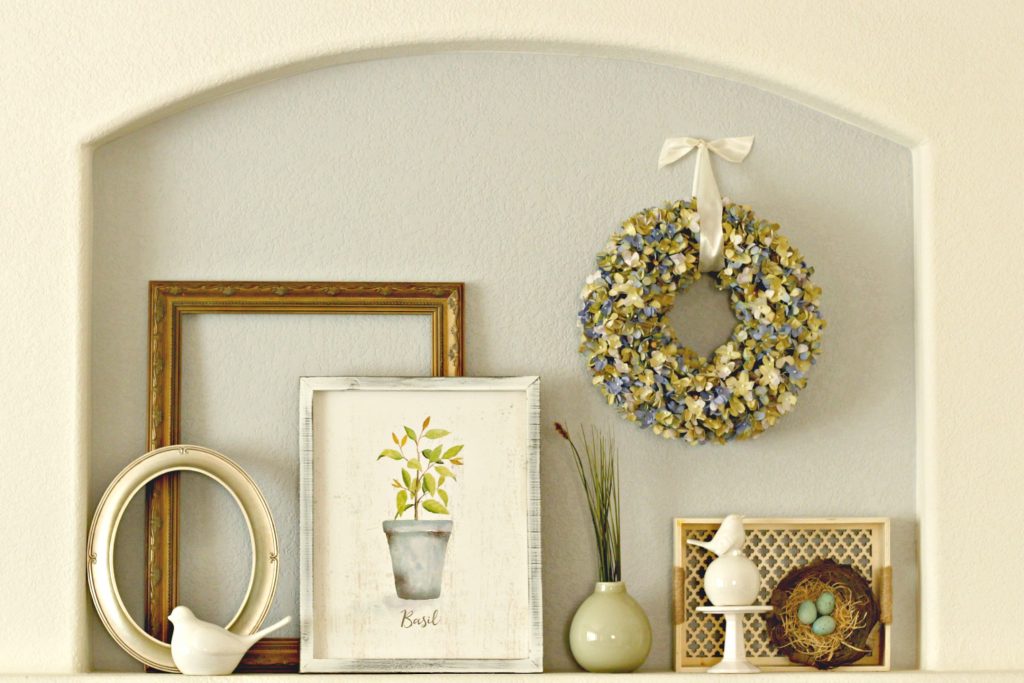 I always have a wreath or something similar to hang above the mantel to give it height and bring in a different shape. Sometimes it's centered and sometimes it's off to one side. Even though the wreath might be the first thing I decide on it's usually the last thing I add to the mantel so I get the right placement.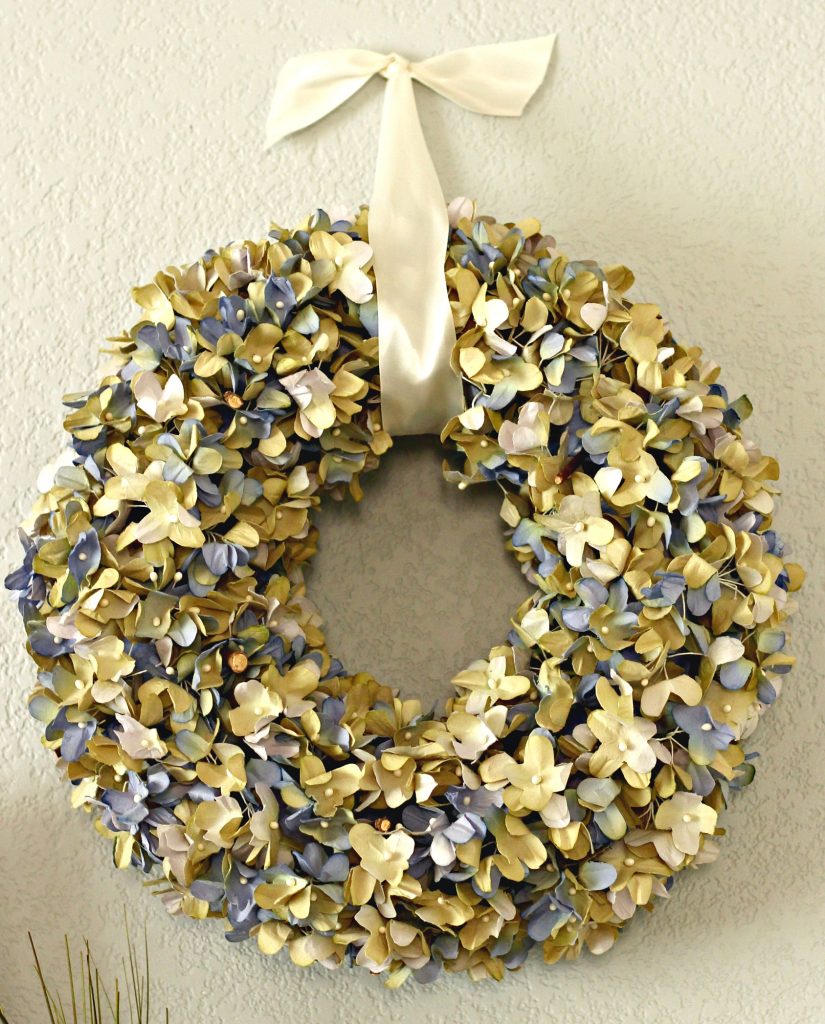 Layer items to give the display depth. Even on a narrow mantel you can use frames, books, trays, or pictures to give the display depth and layers.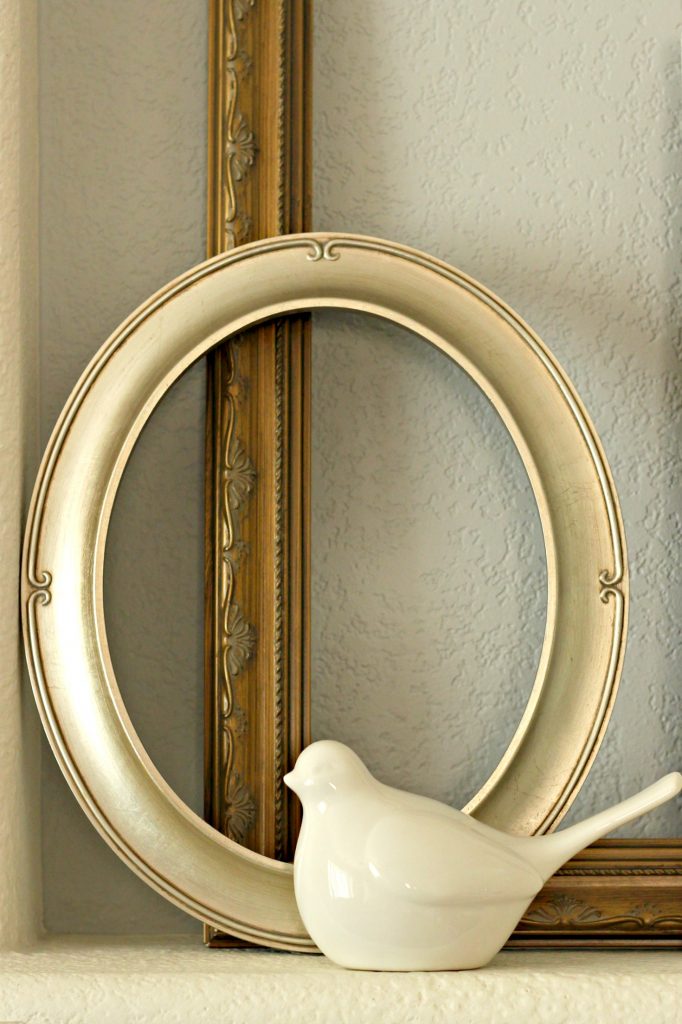 Don't be afraid to mix and match colors and finishes but keep them in the same tone. The frame matches some of the leaves in the picture and ties it together. The muted colors help all the items play well together.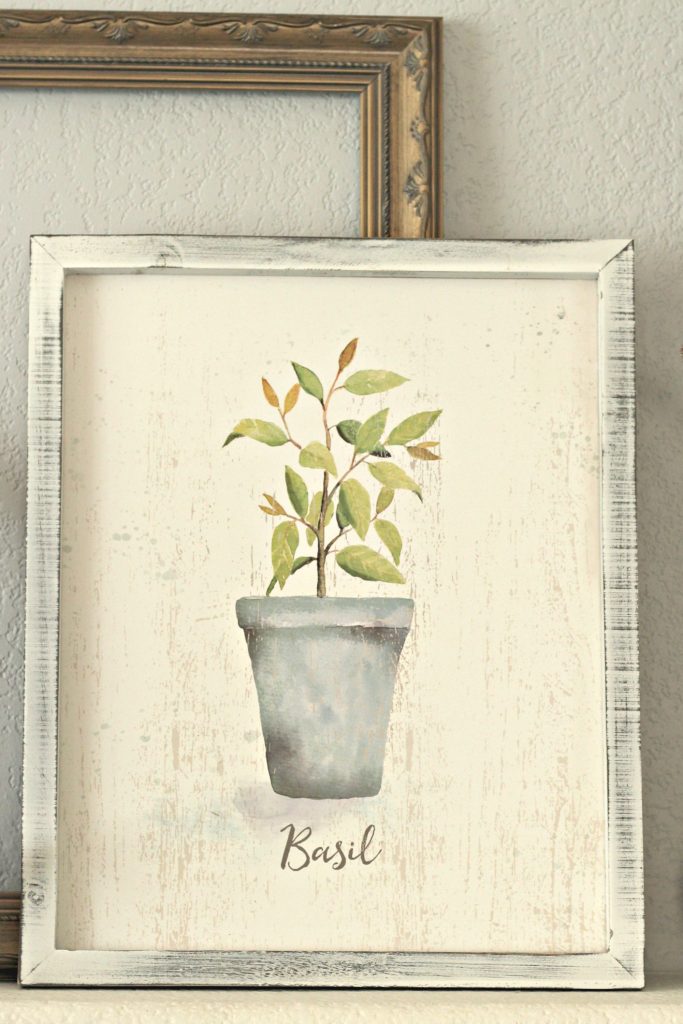 I always add a little bit of nature even if it's faux. The grass also adds the height that was needed to the short vase.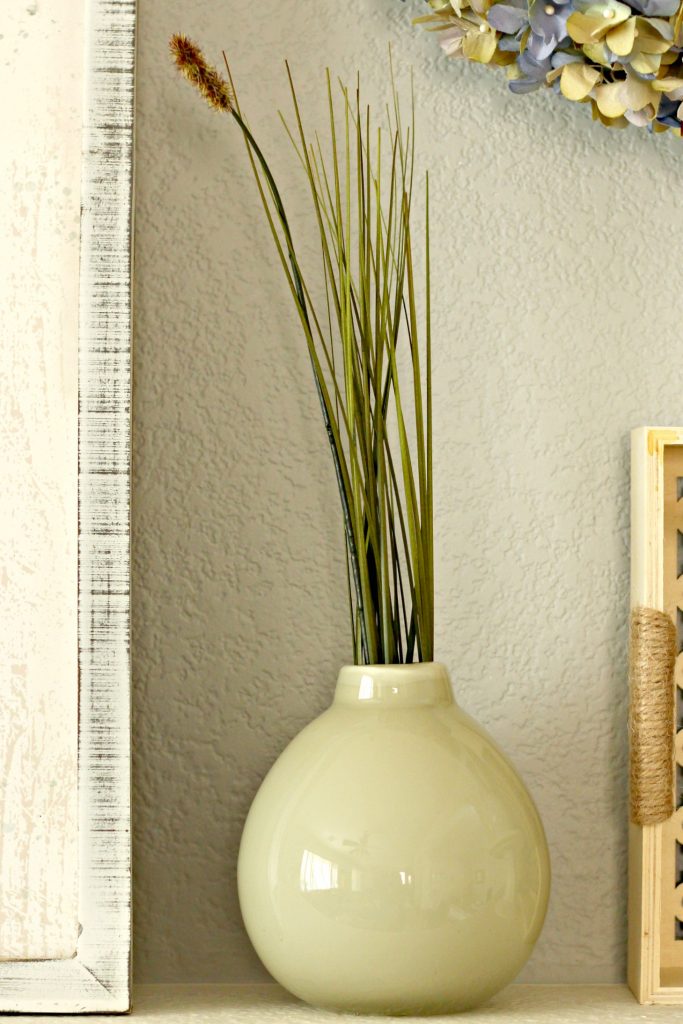 I love the texture and dimension of the tray and it makes a great backdrop for the bird and nest. Use books, a stand, or candle holders to give height to items.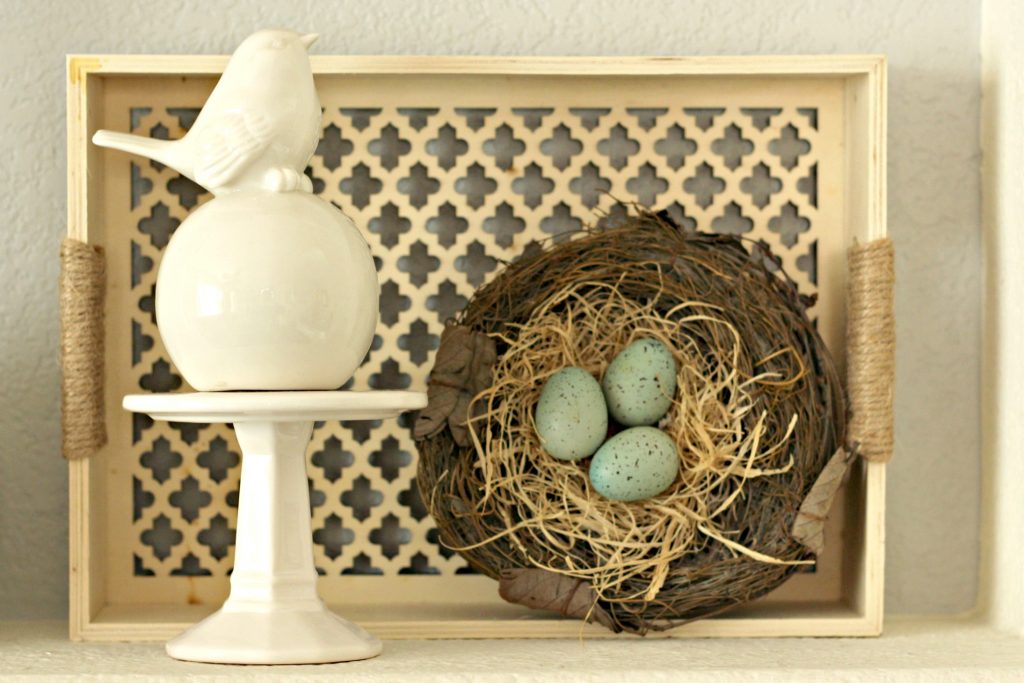 Once you've decided on the items you want to use on the mantel play around with them until you get the right balance. Make sure you have a balance of short and tall and different shapes, so the eye moves around.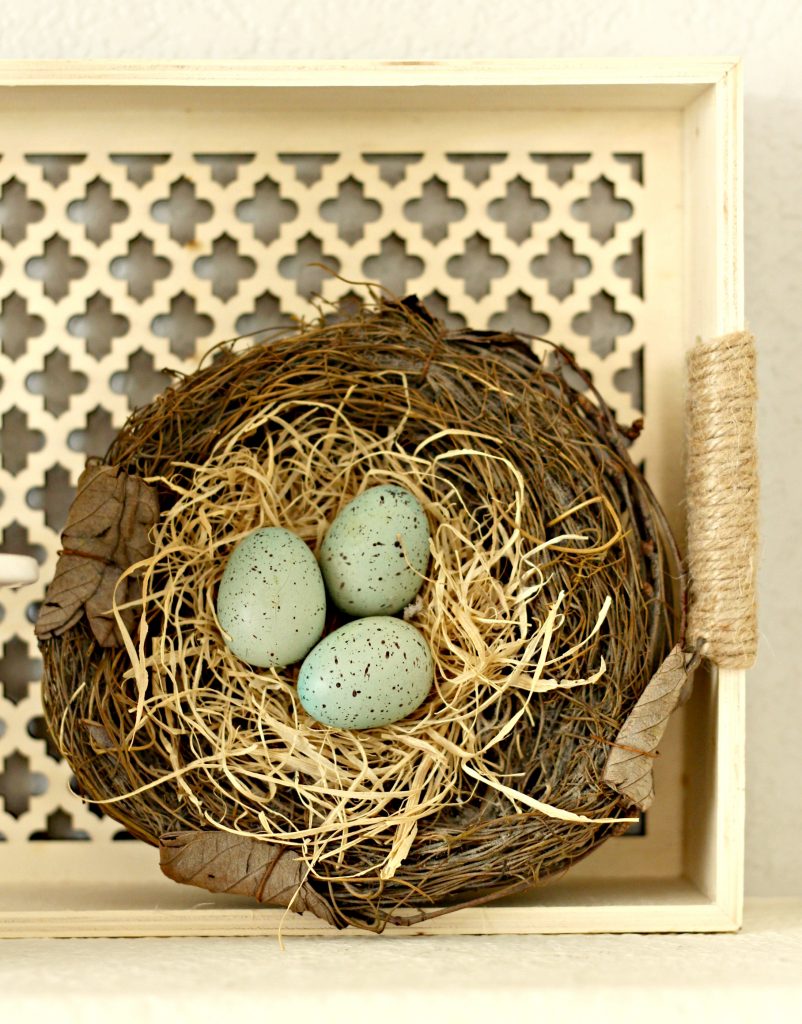 Once you have the items on the mantel where you want them, you can hang the wreath. I usually add something below the mantel to add balance and tie it to the room. I love how the shutters look in front of the fireplace and since it doesn't work I don't ever have to move them. The wicker basket holds blankets so it's always there. Sometimes I'll put flowers or greenery on it but I just make sure it's easy to move since we get into the basket often.
This is one of my favorite mantel displays and the best part is that I didn't buy anything. Look around your house and see what items you can use to create a beautiful Spring display.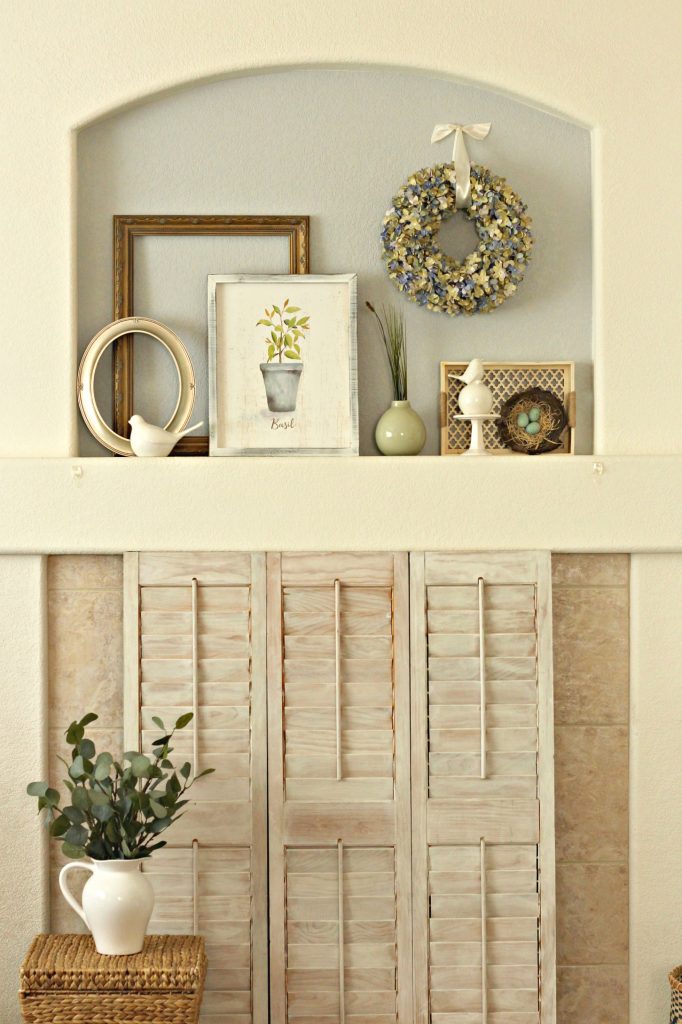 Pin it for later: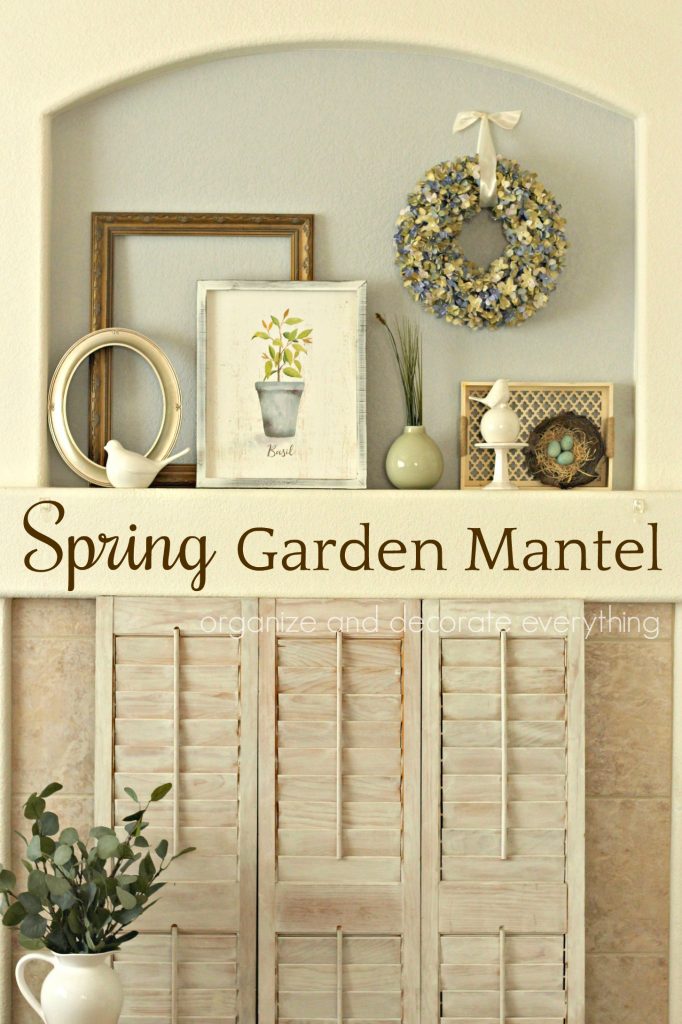 You might also like:
Spring Mantel Decorating Ideas