I just love banners! They make any party, holiday, or special occasion even more special. I've been wanting to make some tissue paper tassels for so long, but I haven't had a good excuse. I have something coming up soon, so I finally had a reason to make some. I don't know if I make them like other crafters but this is what I came up with. They're simple to make and I guarantee you'll become hooked.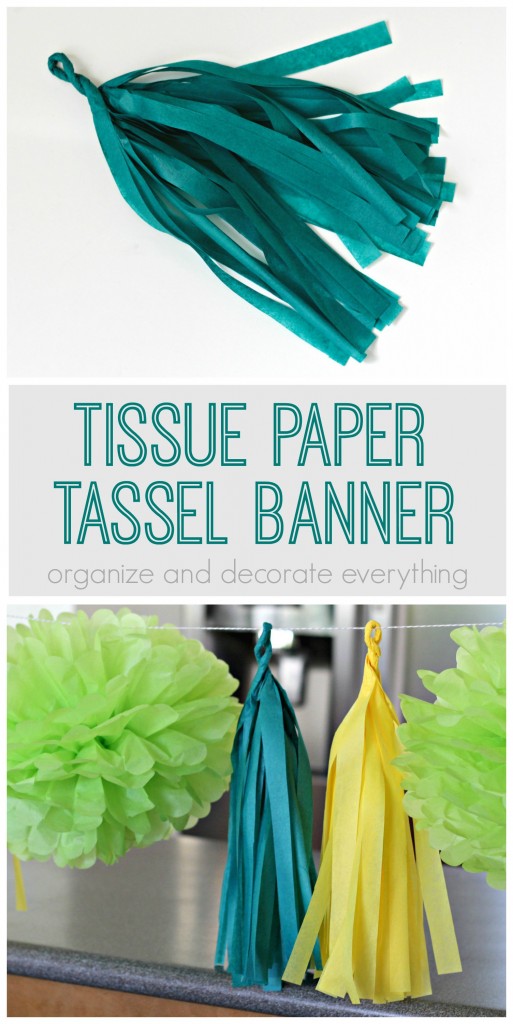 The supplies are simple too. All you need is tissue paper and scissors. That's it! I think some crafters use tape or twine also, but I'll show you how that isn't necessary.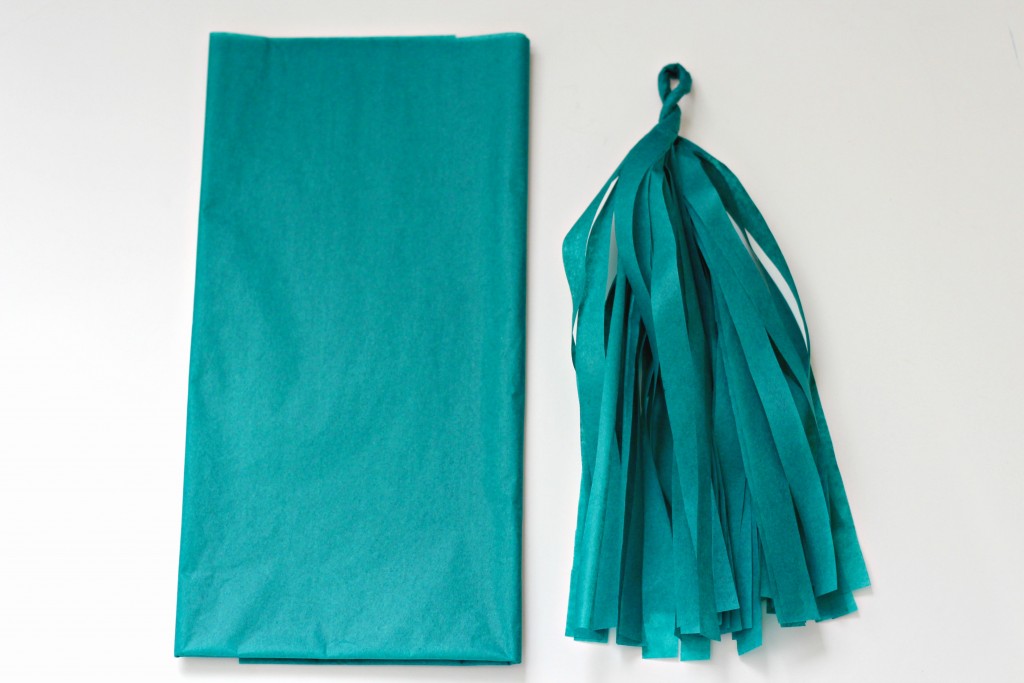 Start by folding your piece of tissue paper so it's a long rectangle and then folding it the other direction. That's 2 folds. Don't crease the fold if you can help it, since this paper was folded it already has a couple creases.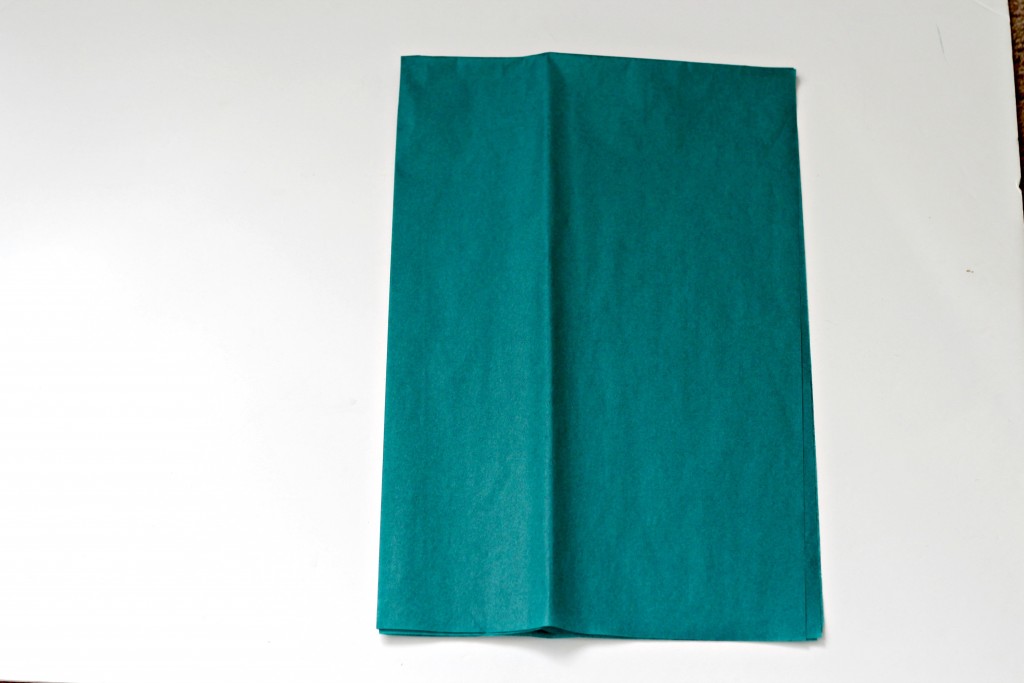 Cut the paper into 1/2 inch strips leaving a couple inches at the folded top. Make sure not to cut into the folds. It should look like this.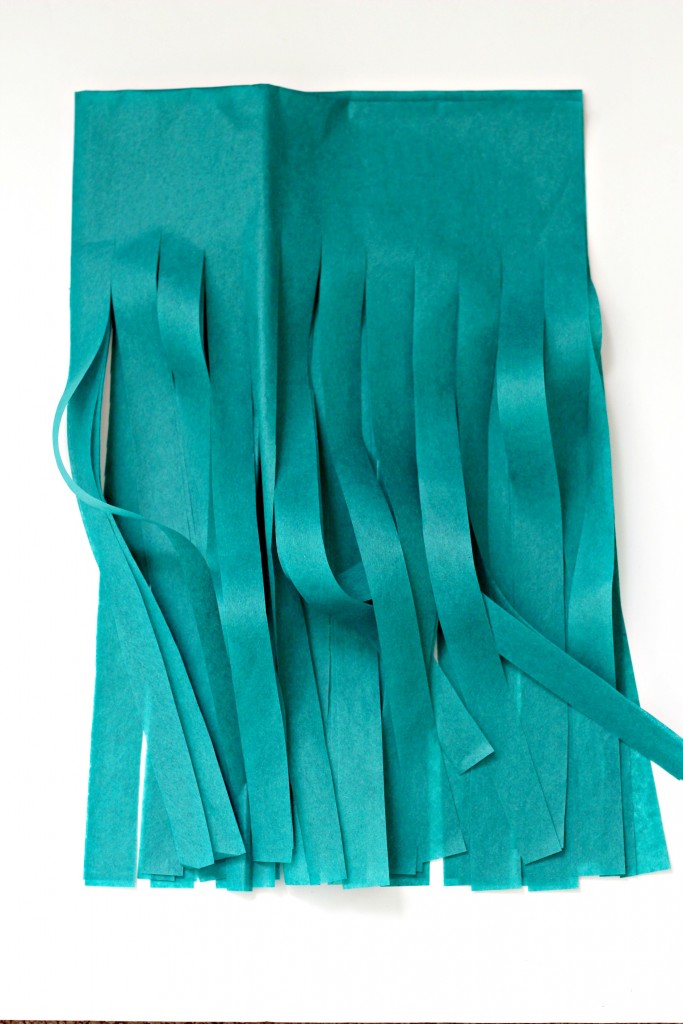 Open the tissue paper all the way and it will look like this. Start rolling the uncut center. Roll the complete piece of tissue paper, gently straightening and untangling the tassel strands as you go.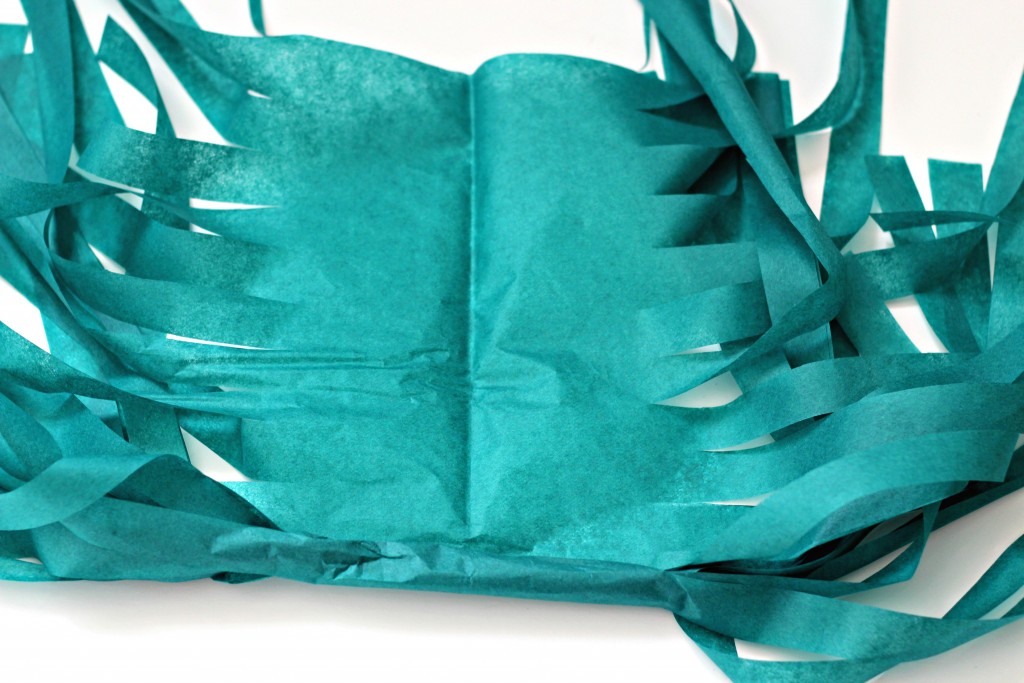 Once you have rolled the whole sheet of paper squeeze and twist the uncut center until the whole center is twisted.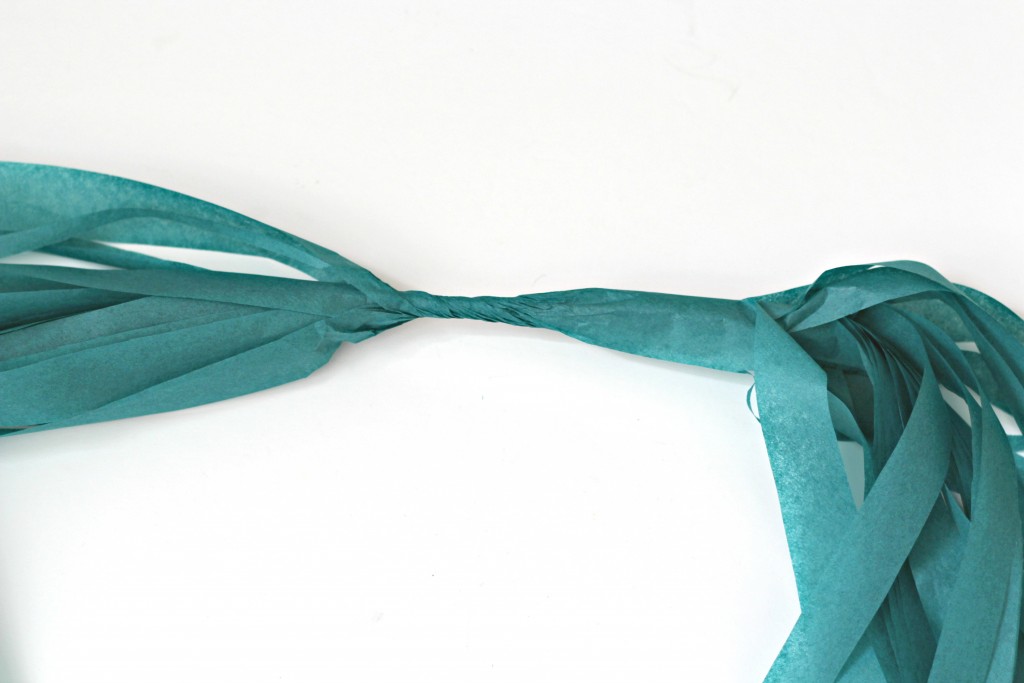 Once the center is twisted, even up the two sides and twist them together leaving a small loop at the top. Straighten and untangle any tassel strands.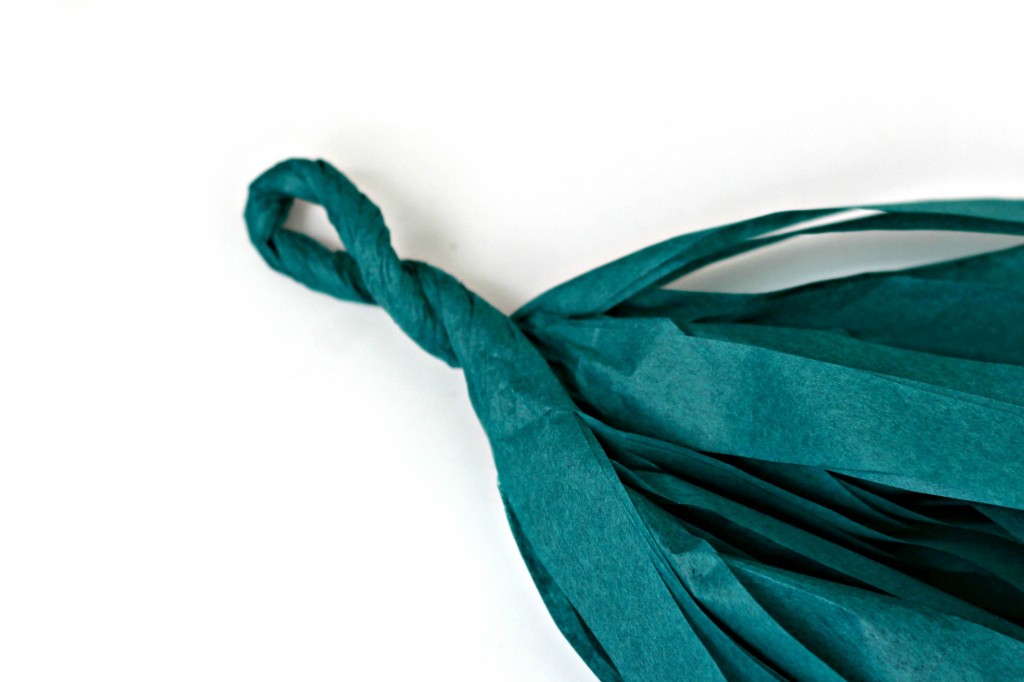 If you have twisted the center tight enough the tassel will stay together and you won't need to use string or tape to hold it together. If you don't feel it's going to stay, you can wrap some twine around the tissue paper right below the loop.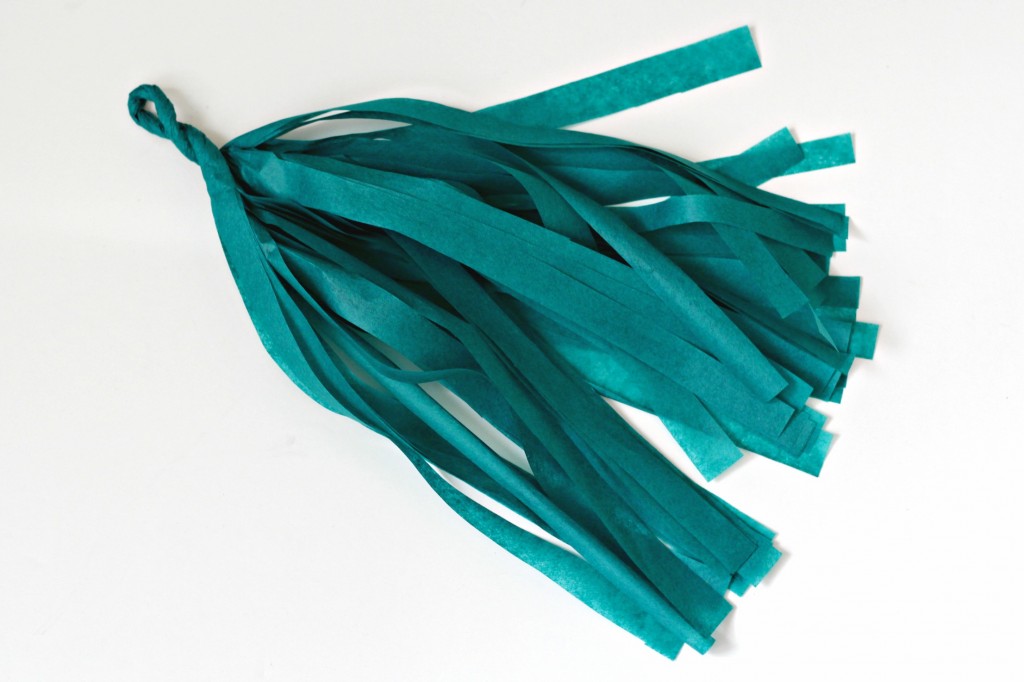 String the tassels on bakers twine or cording. You can leave them alone or combine them with poms if you like. I can see myself making these for more parties and celebrations in the future. What about you?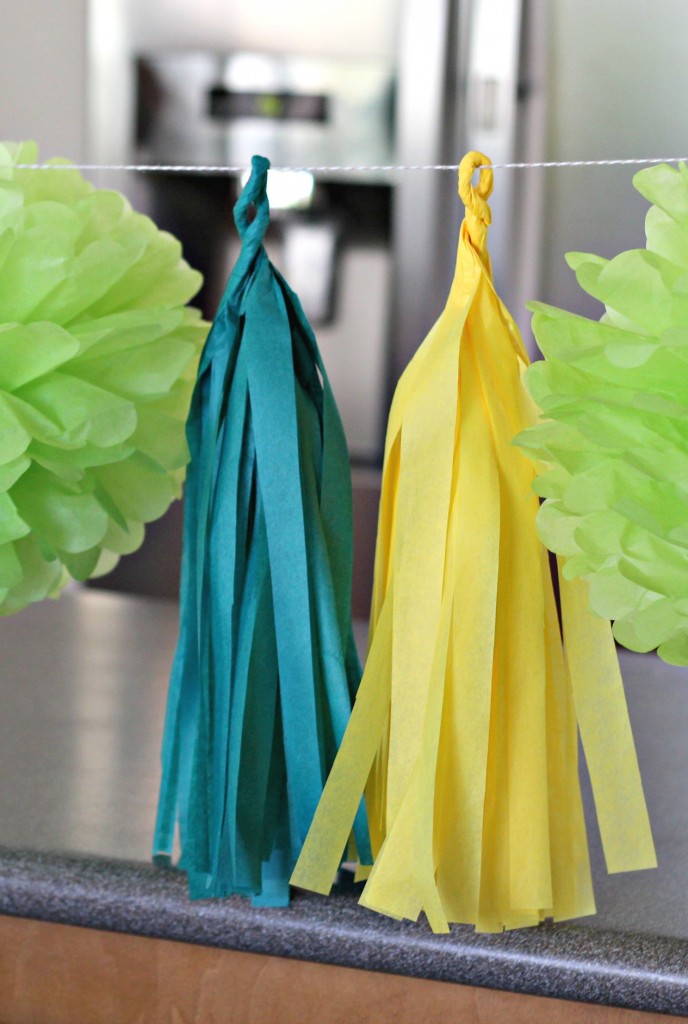 Paper Mart has a huge selection of tissue paper, crepe paper, and poms in a variety of colors to fit all your party needs.