Do you love chewy coconut, graham crackers, and fruit? How about a gooey treat? Then these Gluten Free Blackberry Magic Bars are perfect for you. They are sometimes called Hello Dolly bars or 7 Layer bars, but I have always called them Magic Bars. These were easy to make gluten free, but I make them when we have dinner guests or I can take them to someone so I don't eat too many. I'm sure it's not good to eat the whole pan.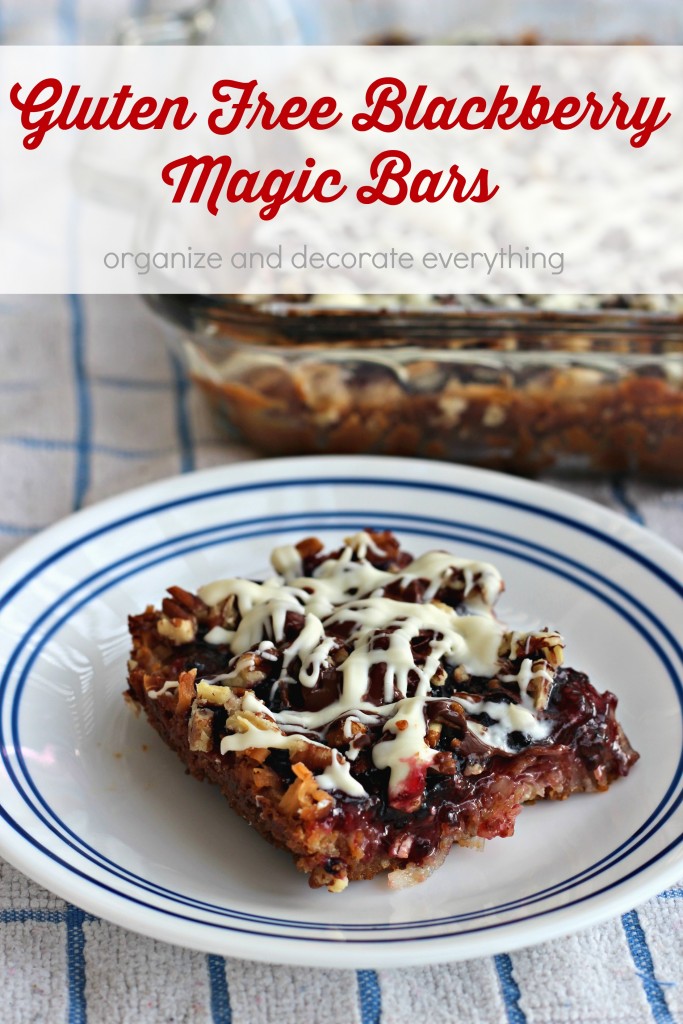 Ingredients:
1 1/2 cup gluten free graham cracker crumbs
1/2 cup melted butter
2 tsp sugar
3 cups sweetened flaked coconut
14 ounce can sweetened condensed milk
1 cup blackberry jam (or any flavor you prefer)
1/2 cup chopped pecans
1/2 cup gluten free white chocolate chips
1/2 cup gluten free chocolate chips
1 tsp coconut oil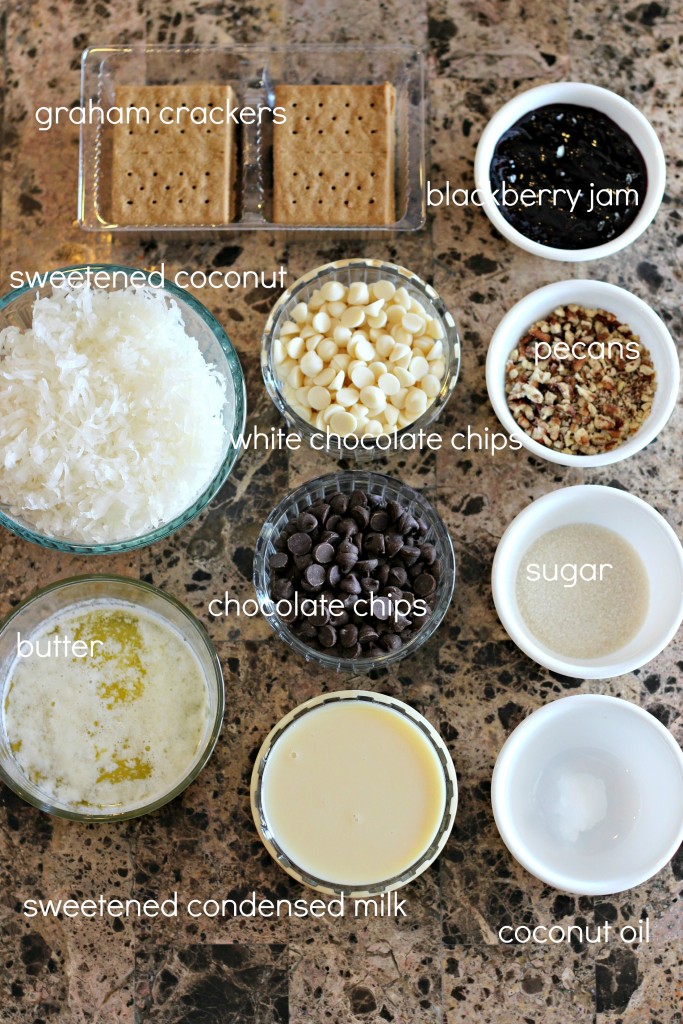 Preheat oven to 350 degrees.
Combine graham cracker crumbs and sugar in small bowl then mix in melted butter.
Press into a lightly greased 9×13 baking dish.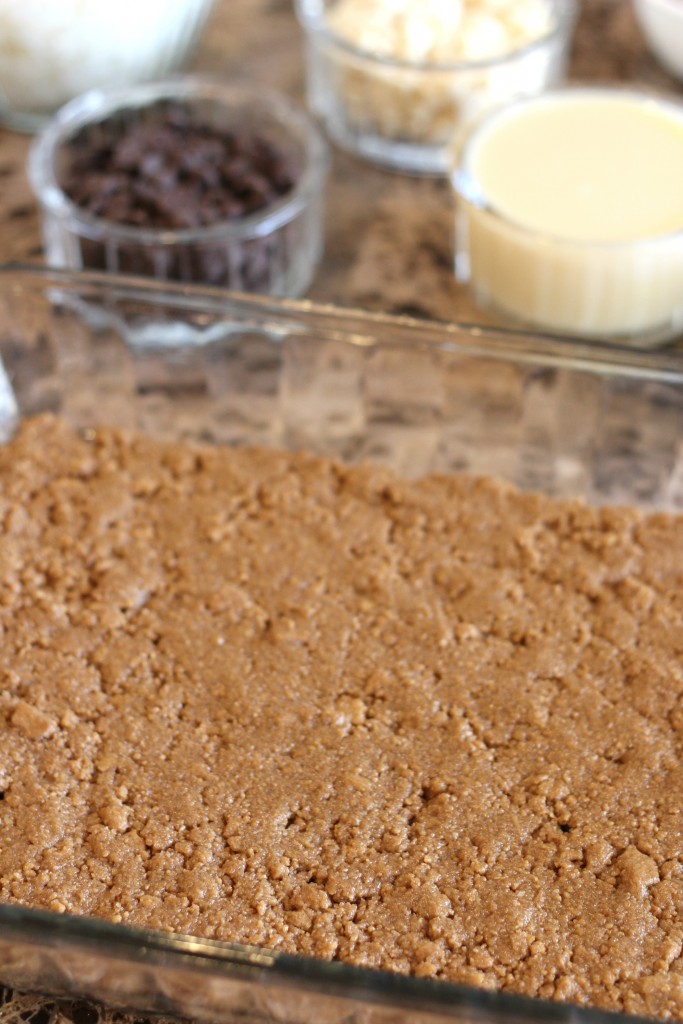 Sprinkle flaked coconut on top of crust.
Drizzle the sweetened condensed over the top of the coconut.
Bake 25 minutes or until the coconut is lightly browned.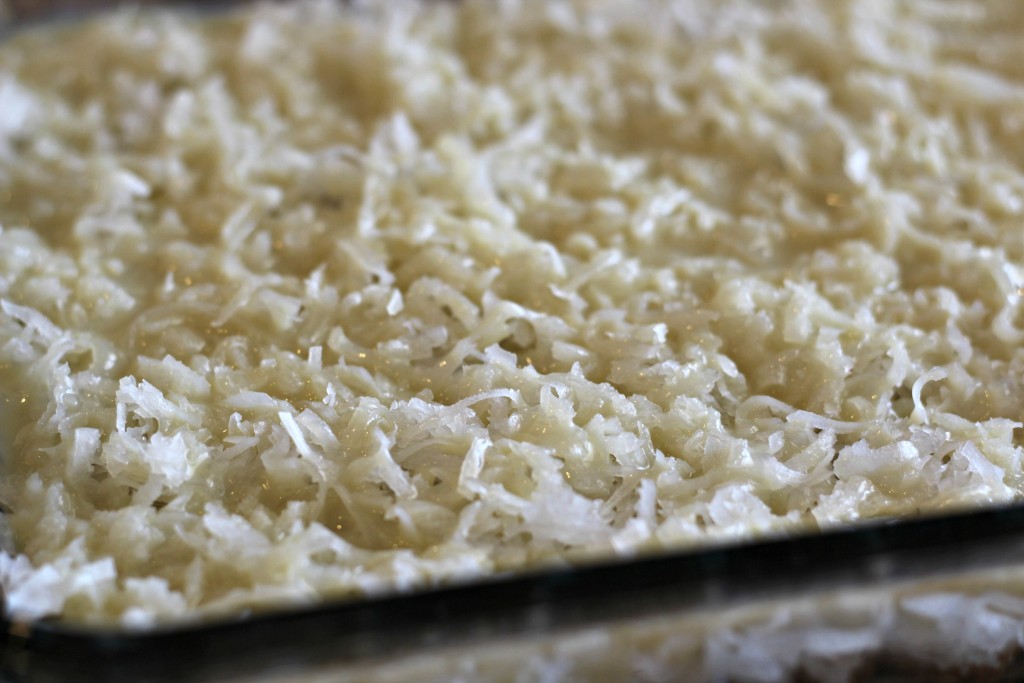 Let cool completely then top with blackberry jam or your favorite flavor of jam. I think this would taste great with any flavor.
Sprinkle with chopped pecans.
Heat chocolate chips in microwave, in 30 second intervals, until completely melted.
Drizzle over pecans.
Combine white chocolate chips and coconut oil in small bowl and heat in microwave until melted and smooth.
Drizzle over top.
By the way, I love the flavor the coconut oil adds to the white chocolate.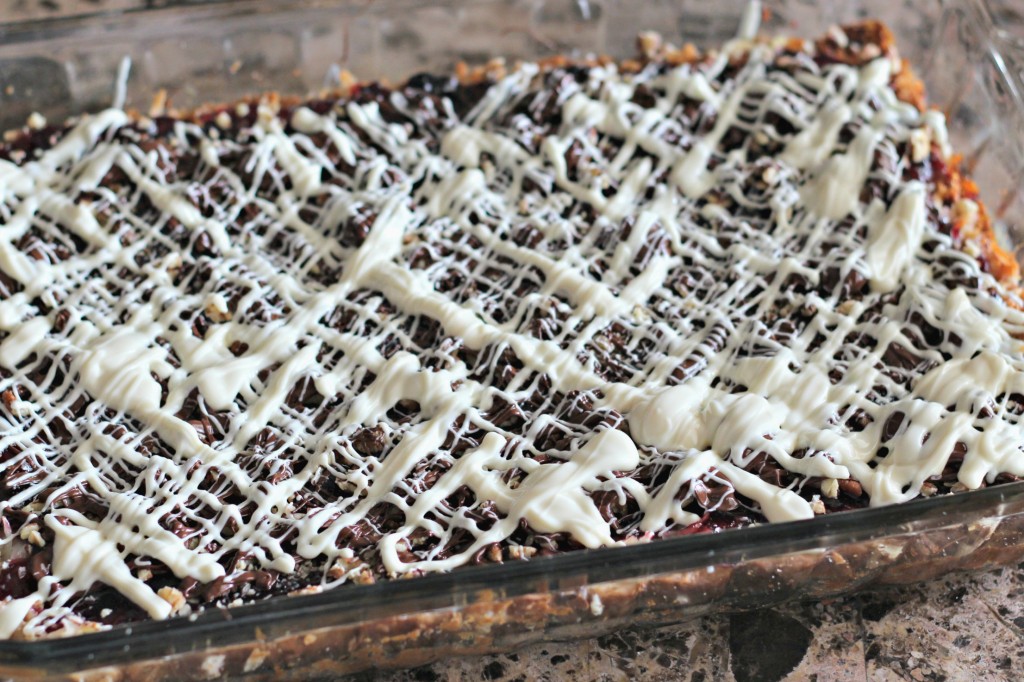 Let the chocolate firm up in the fridge or on the counter, if you have more time.
Cut into 24 bars once cool. Enjoy!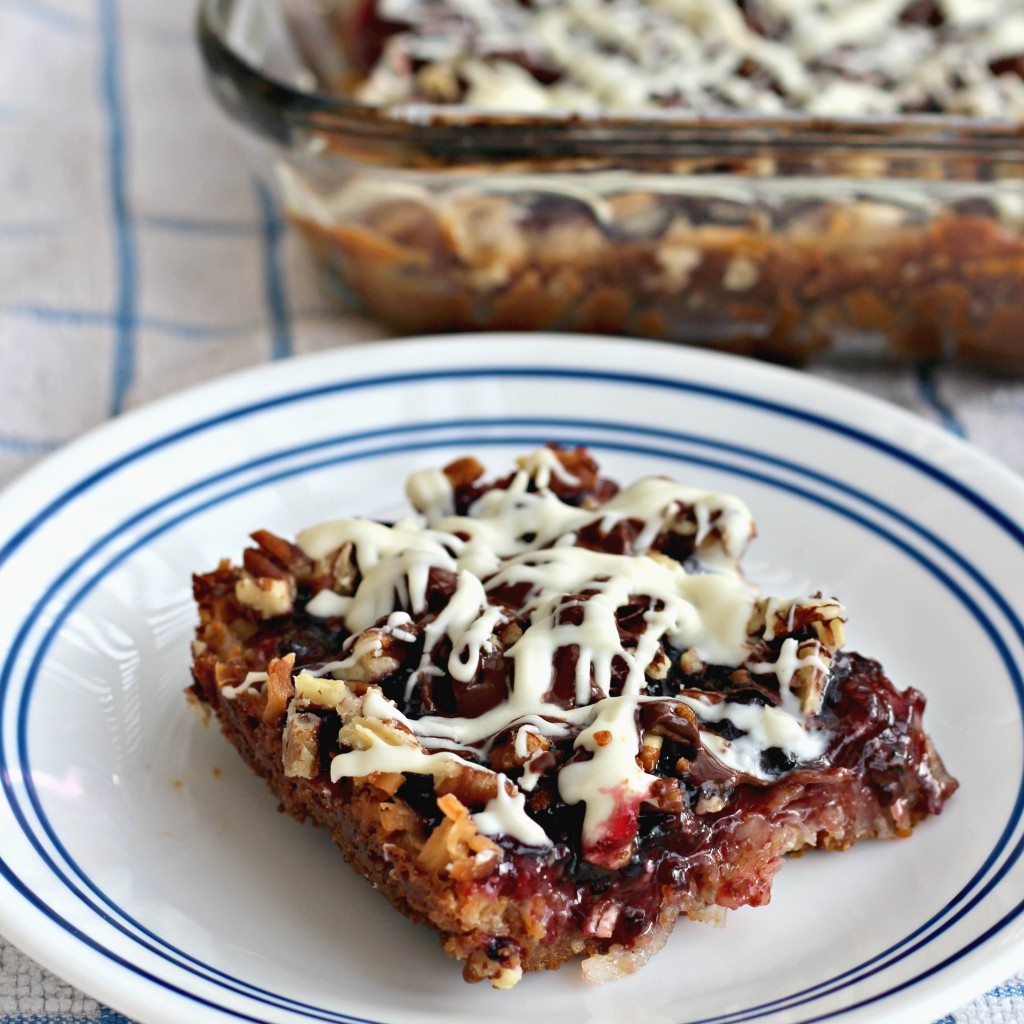 Try making them and let me know what you think.