I haven't posted a recipe in a while so I thought it was about time. I know pumpkin is usually associated with Fall and Thanksgiving but I thought why not make something with pumpkin now. Truth is, I had a can of pumpkin in my pantry that was about to expire and I didn't want to waste it. I had everything to make these gluten free pumpkin muffins plus I needed an after school treat for the kids. I'm actually the only one who has to eat gluten free, but I really shouldn't eat 18 muffins on my own so I decided to share with my family. The best part is that these muffins start with a cake mix making the whole recipe faster and easier.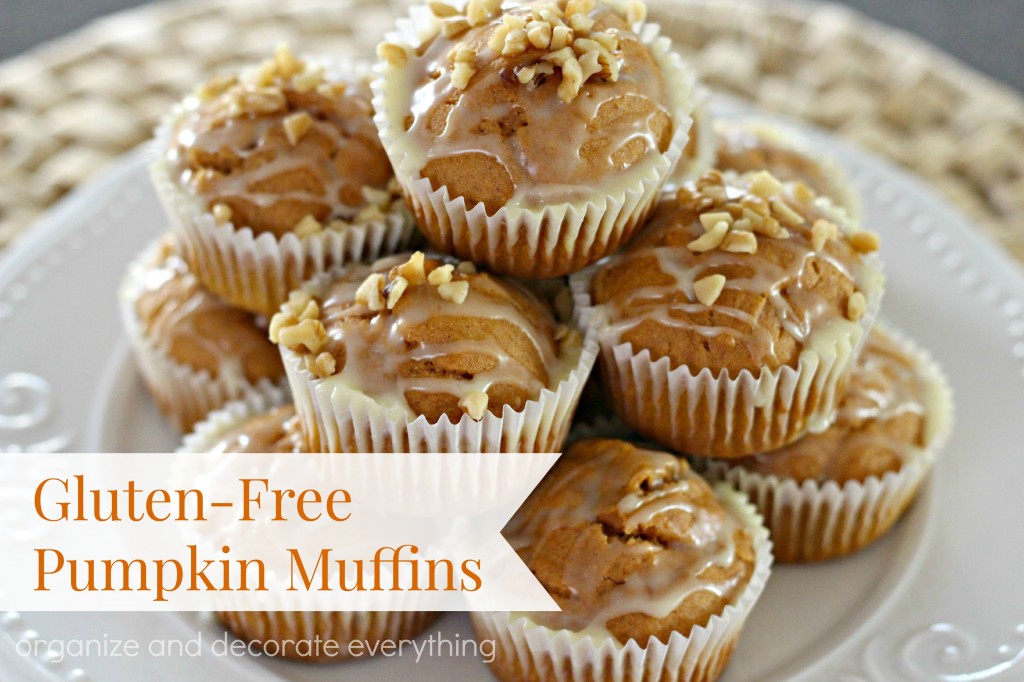 Ingredients:
1 package yellow gluten free cake mix (15 ounces)
1 cup canned pumpkin
1/2 cup vegetable oil
3 large eggs
1 tablespoon vanilla extract
1 1/2 teaspoon ground cinnamon
Orange Glaze:
1 cup confectioners sugar
2 tablespoons orange juice
finely chopped pecans (optional)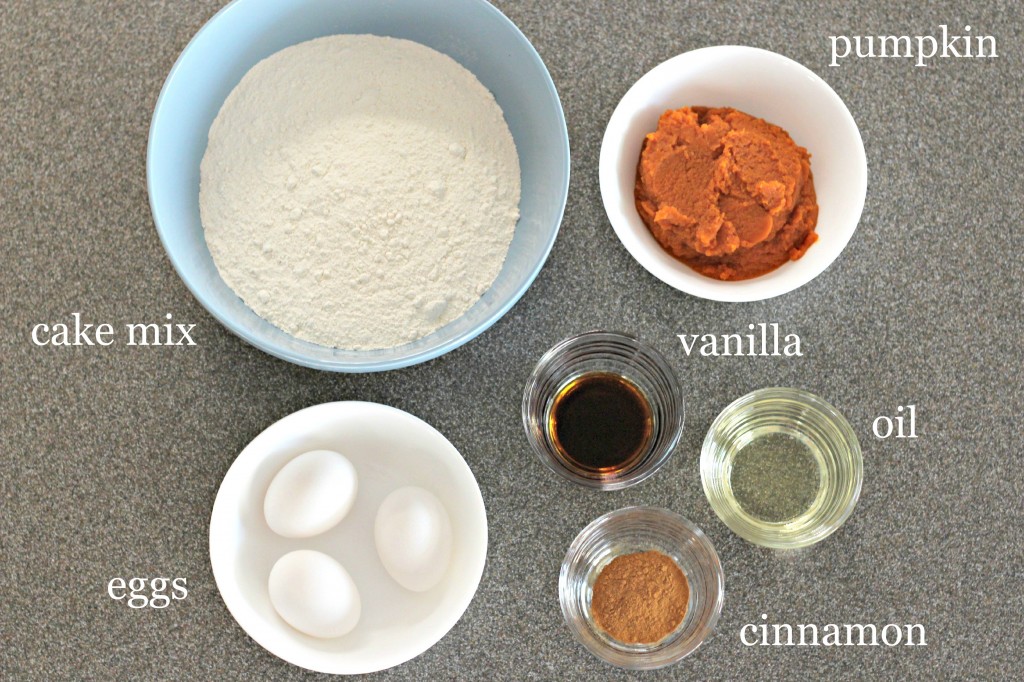 Preheat oven to 350 degrees. Line muffin tins with 18 cupcake liners. Place cake mix, pumpkin, oil, eggs, vanilla, and cinnamon in a large mixing bowl. Beat with an electric mixer on low speed until the ingredients are combined, about 45 seconds. Spoon the batter into the lined muffin cups, filling them two-thirds full. Bake until the tops spring back when lightly pressed with finger, 16-20 minutes. Remove from oven, transfer to wire rack and let cool.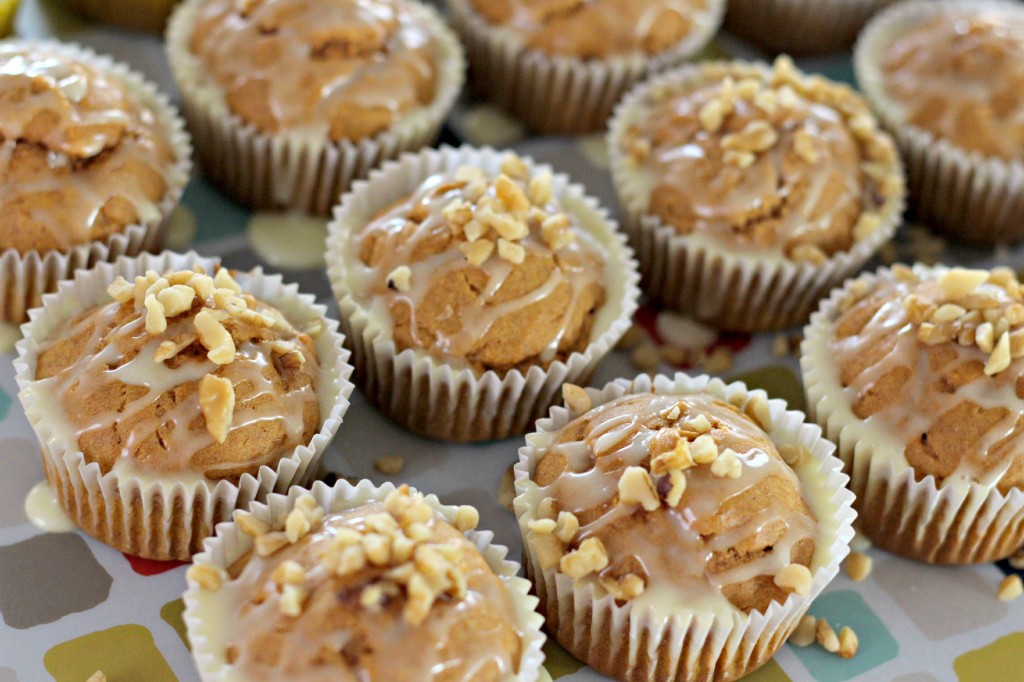 Whisk confectioners sugar and orange juice together in small mixing bowl to make the orange glaze.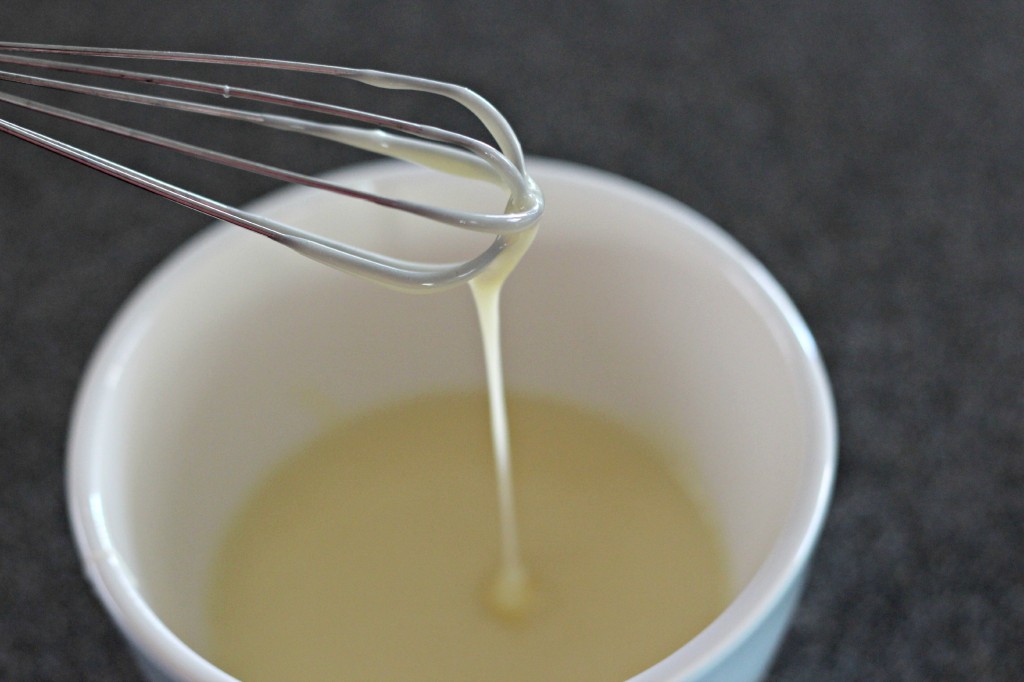 Spoon the glaze over the muffins and immediately sprinkle with optional pecans.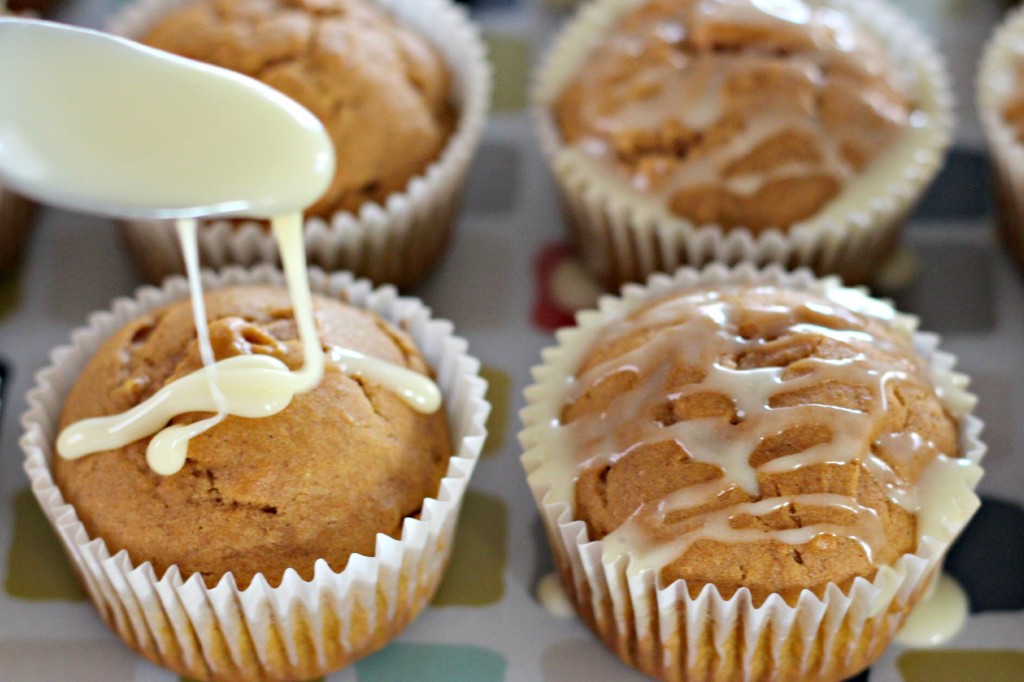 Store the muffins for up to 3 days covered and for up to 2 months in the freezer.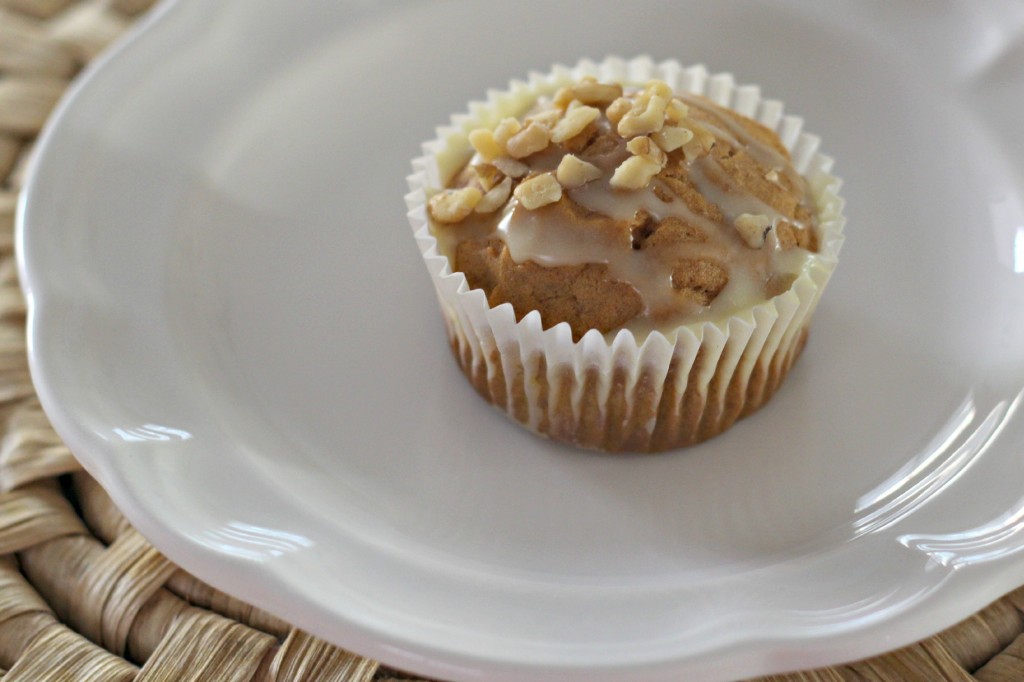 To say that my family loved them is an understatement. I was lucky to get one. I guess I should've hid one away for breakfast the next day. Maybe I'll make make more this week and freeze them. No one looks in the freezer.