Hubby's favorite cookies are Oatmeal Raisin. When we were dating my mom would make them for him regularly. She really liked him which was good because my dad had to learn to like him. It took a few years for him to come around. Everything is fine now but you know how a dad can be with his daughter, no one is good enough. At least until he has proven himself. Anyway, back to the cookies. I decided to take my mom's recipe and make it gluten free so I could enjoy them too. The texture of these gluten free Oatmeal Raisin cookies are a little different but they turned out close to the original. Since we both really love raisins I added more but you can adjust to your taste if you don't love them as much as we do, or substitute chocolate chips for the raisins because I have been known to do that too.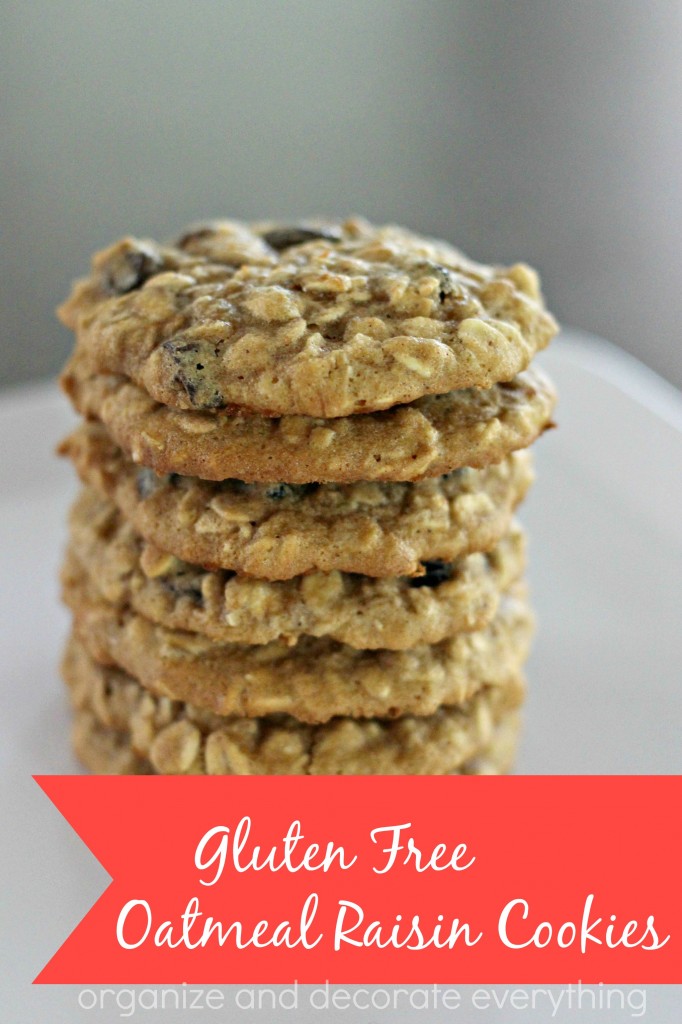 Ingredients:
1/2 cup white sugar
1 cup brown sugar
1 cup butter
2 eggs
1 tsp vanilla
1 1/2 cup gluten free flour (I use Bob's Red Mill)
1/2 tsp xanthan gum
1 tsp baking soda
1 tsp cinnamon
1/2 tsp salt
3 cups gluten free rolled oats (I use Bob's Red Mill)
1 1/2 cup raisins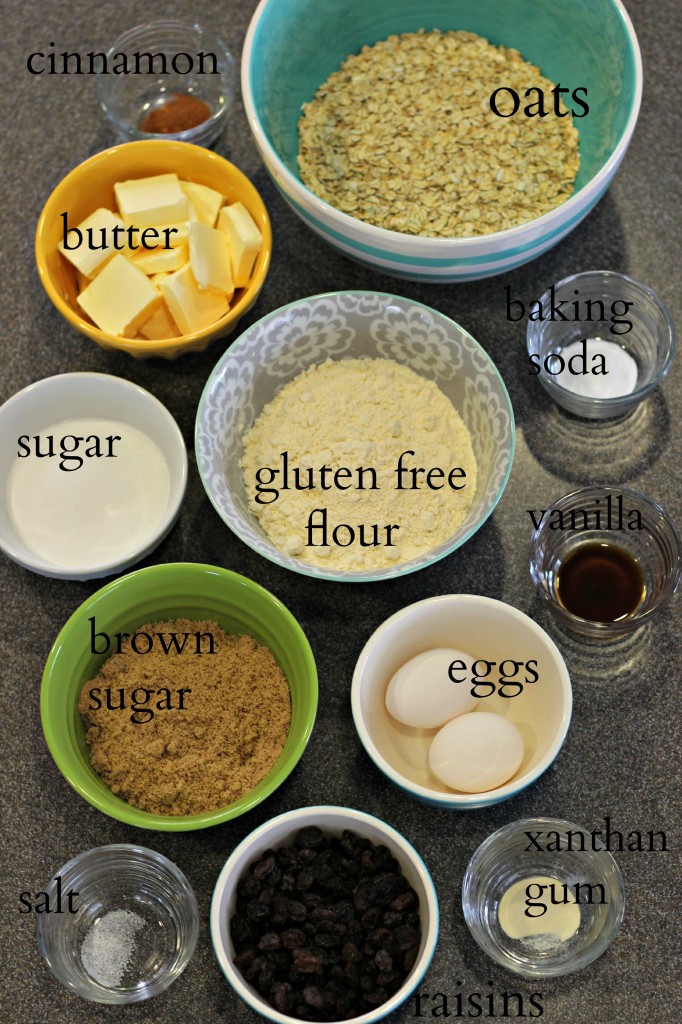 Instructions:
Heat oven to 350 degrees.
Cream butter and sugars on medium speed until light and creamy.
Add eggs and vanilla, beat well.
In a separate bowl sift flour, xanthan gum, baking soda, cinnamon, and salt together then add to butter mixture, mix well.
Add oats and raisins, mixing well.
Place batter by tablespoon fulls onto ungreased baking sheet.
Bake approximately 7 minutes or until very light golden brown. They will darken as they cool. Be careful of burning the bottom.
Cool on baking sheet for one minute then transfer to wire rack and cool completely.
Use a metal spatula, the bottom can be a little sticky.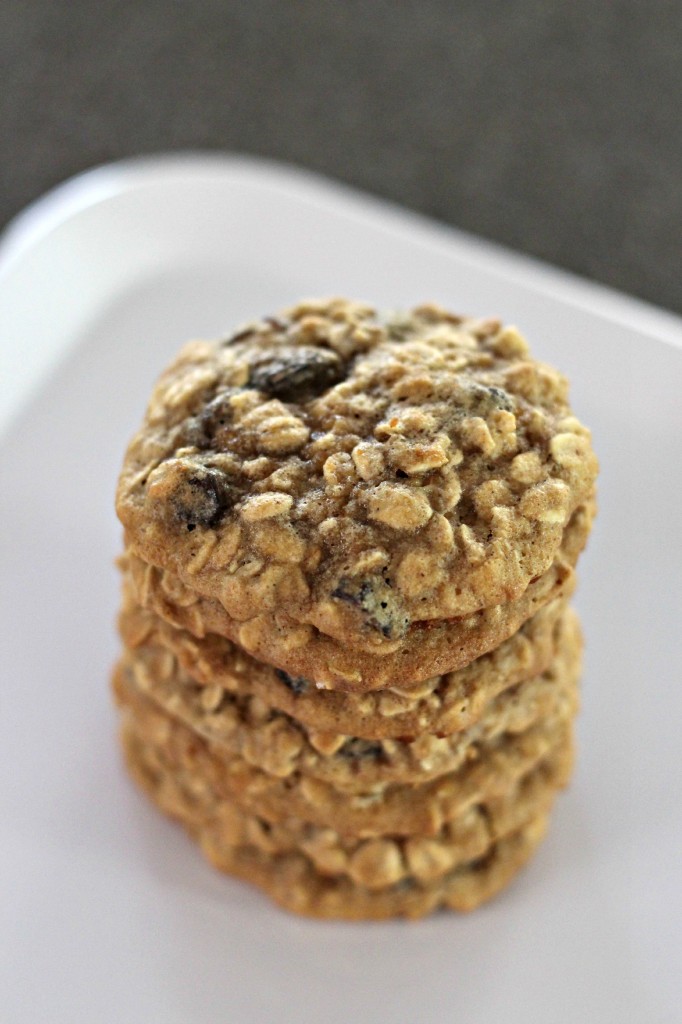 You can easily make regular oatmeal raisin cookies by using regular flour and omitting the xanthan gum. I was worried about hubby liking these as much as the original but he really liked them.
Makes 3 1/2 dozen! Enjoy!