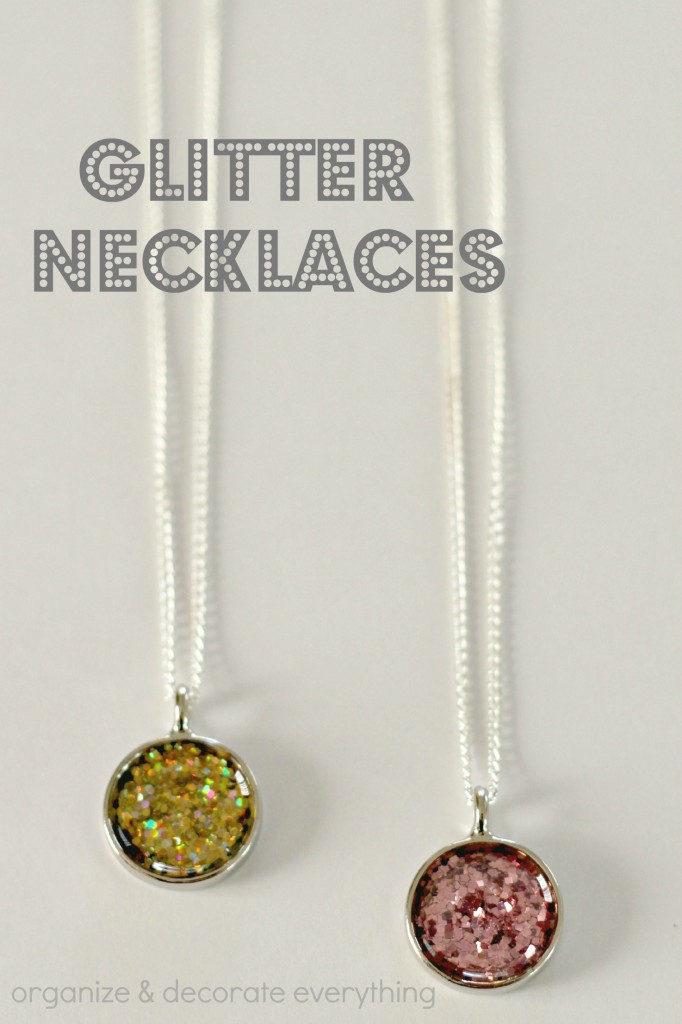 It was one of those days when I just felt like going through my jewelry supply stash and making something glittery to wear. I found 2 of these round frame pendants and decided to make 2 glitter necklaces. They would be a great gift for Mother's Day, but they need a whole 24 hours to dry so get busy today.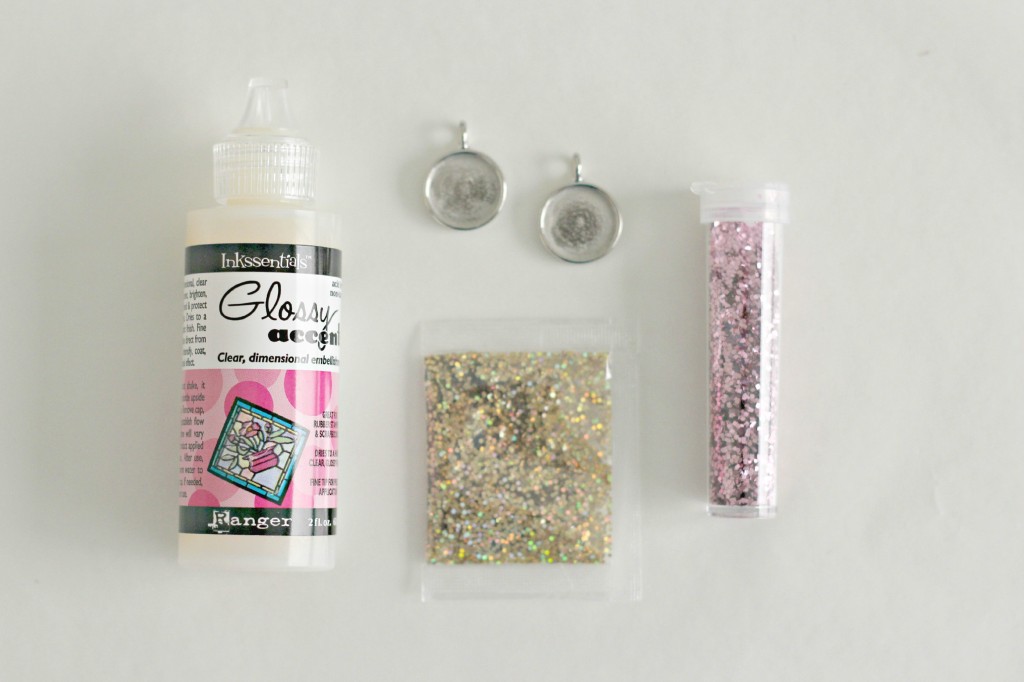 You will need:
Glossy Accents (craft store or on-line)
Glitter (any kind but mine is a little chunky)
Round Frame Pendants (craft store or on-line)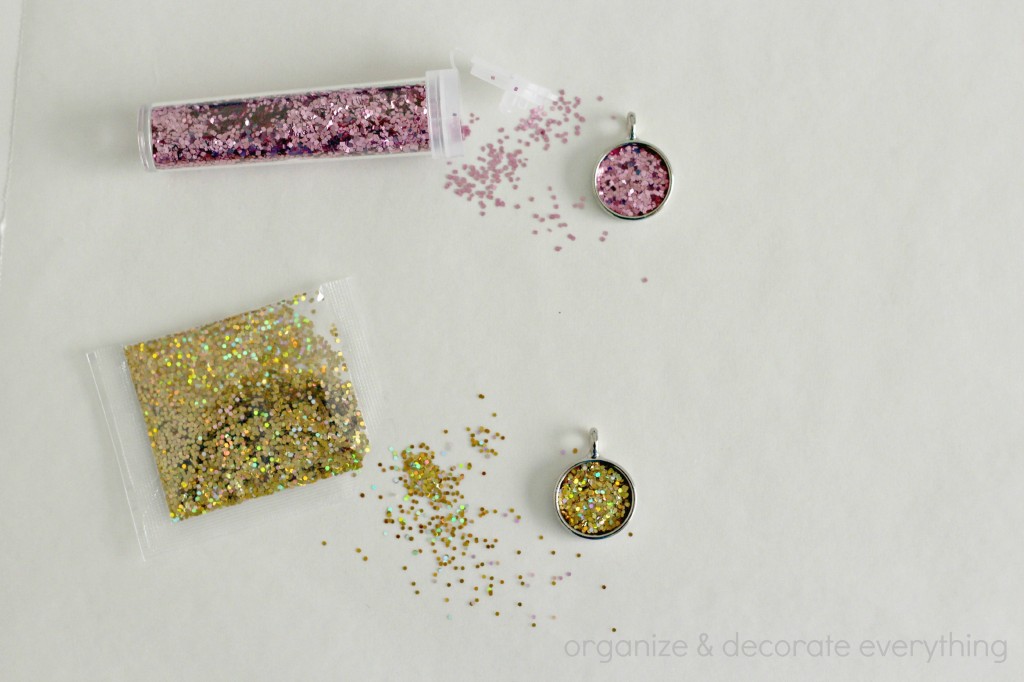 Fill pendants just a little under half way with glitter. Any size of glitter will work. Glossy Accents magnifies it a bit so the glitter will end up looking larger than it really is.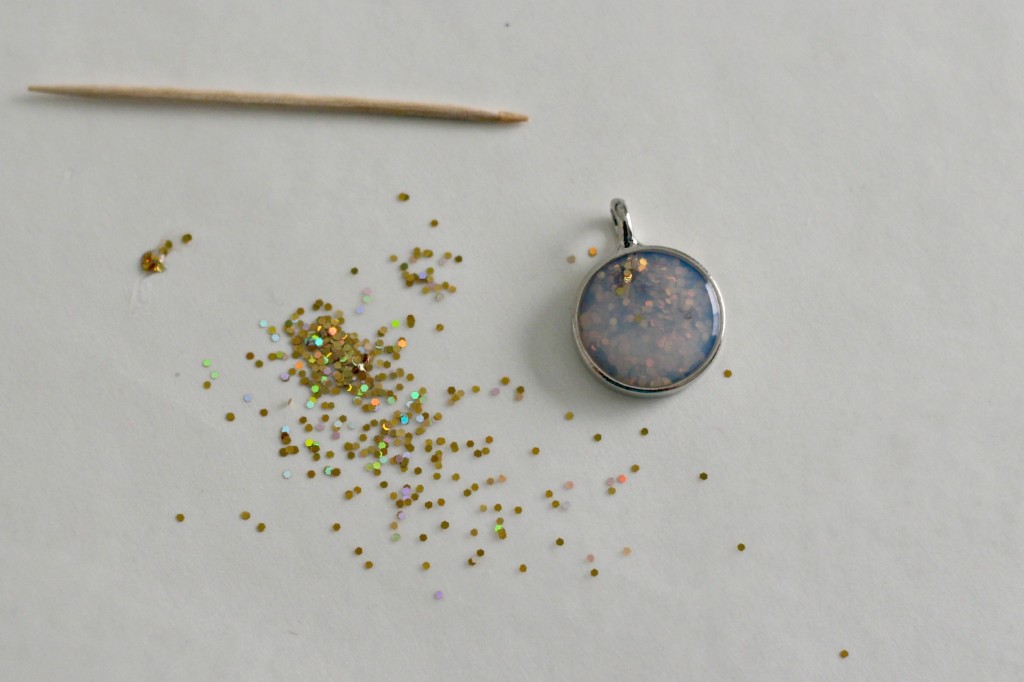 Do not shake the bottle of Glossy Accents or you will get bubbles in your project. Start by holding the bottle upside down and letting it flow to the tip. Fill the pendant slowly until it looks like it will overflow. You want it to be as full as possible because it will shrink as it dries, it will also clear as it dries. Even with going slowly and not shaking the bottle you still might get a couple air bubbles. You can see one at the top in the above picture. It's easy to pop by gently sticking a toothpick in the center of the bubble. You can also gently push down any floating pieces of glitter using the toothpick.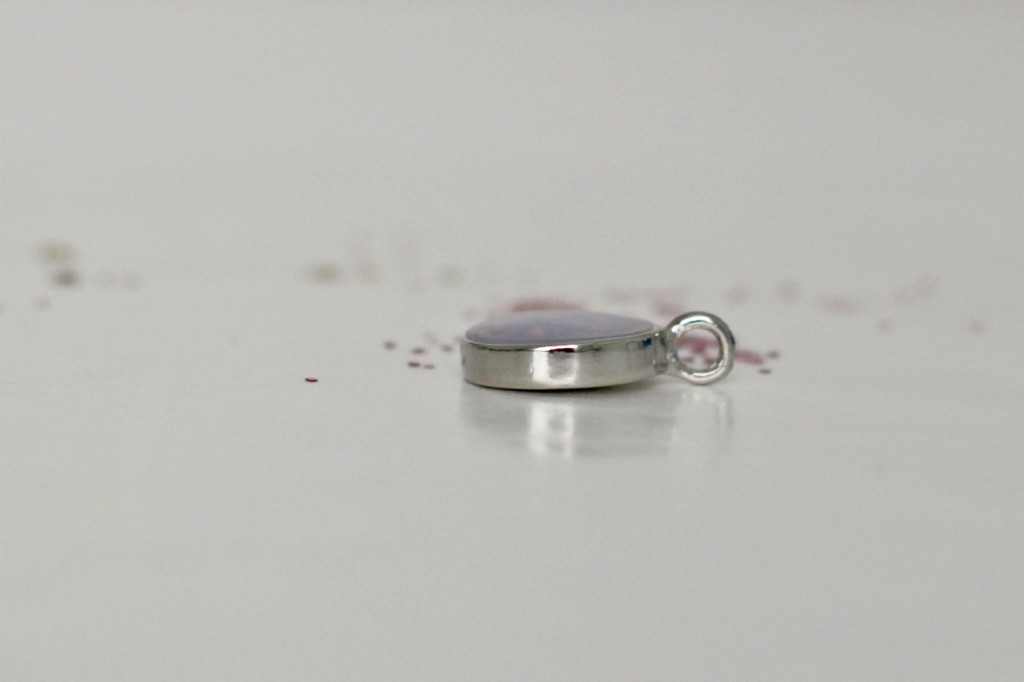 I forgot the take a side picture to show how high to fill the pendant. This is after it has already started to shrink about a half hour later. Watch for bubbles to form about 1/2-1 hour, after that try not to disturb the pendant until it's fully dry.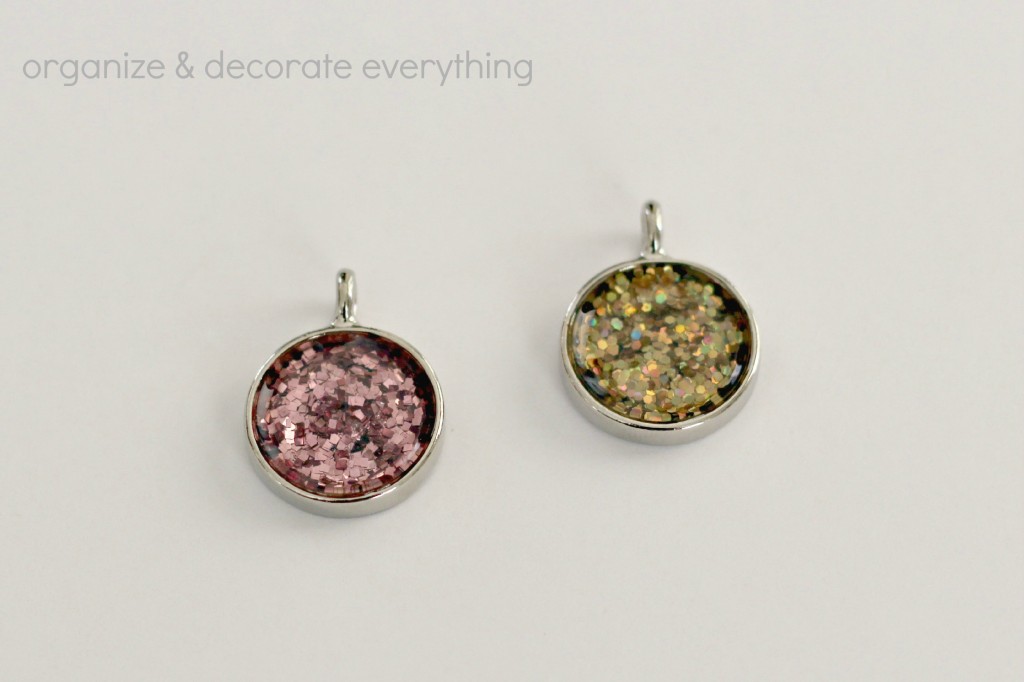 Once they're fully dry, they'll look like the picture above, only better. It's hard to see how sparkly they are in the picture.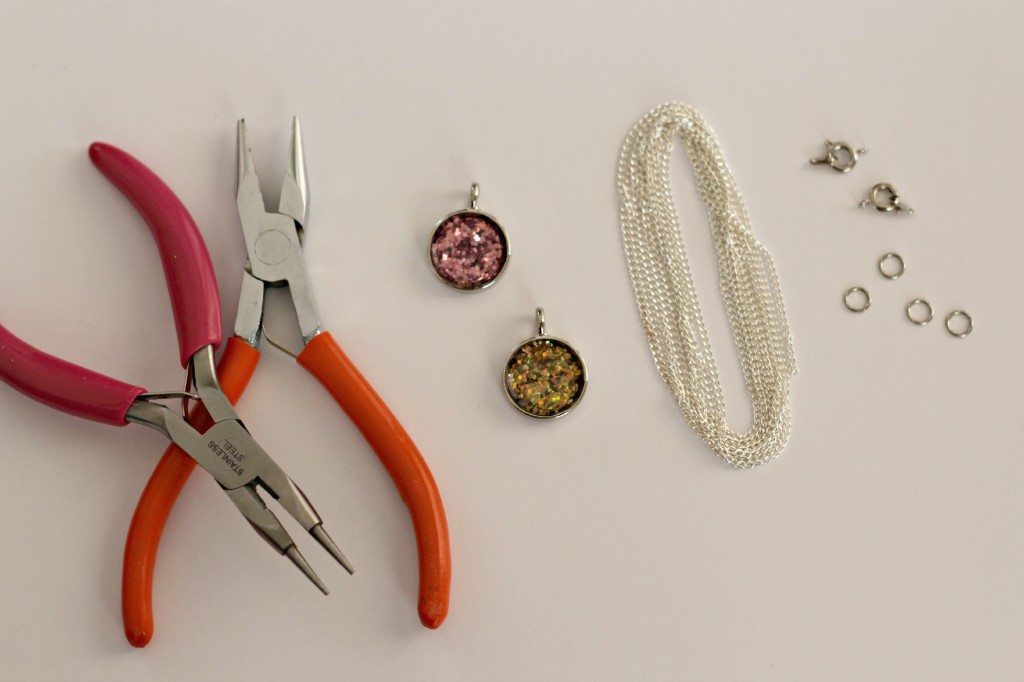 You can put them on a chain at this point or you can make your own. I had everything I need to make my own so I gave it a try.
You will need:
Pliers
Chain
Jump Rings
Jewelry Clasps
Wire Cutters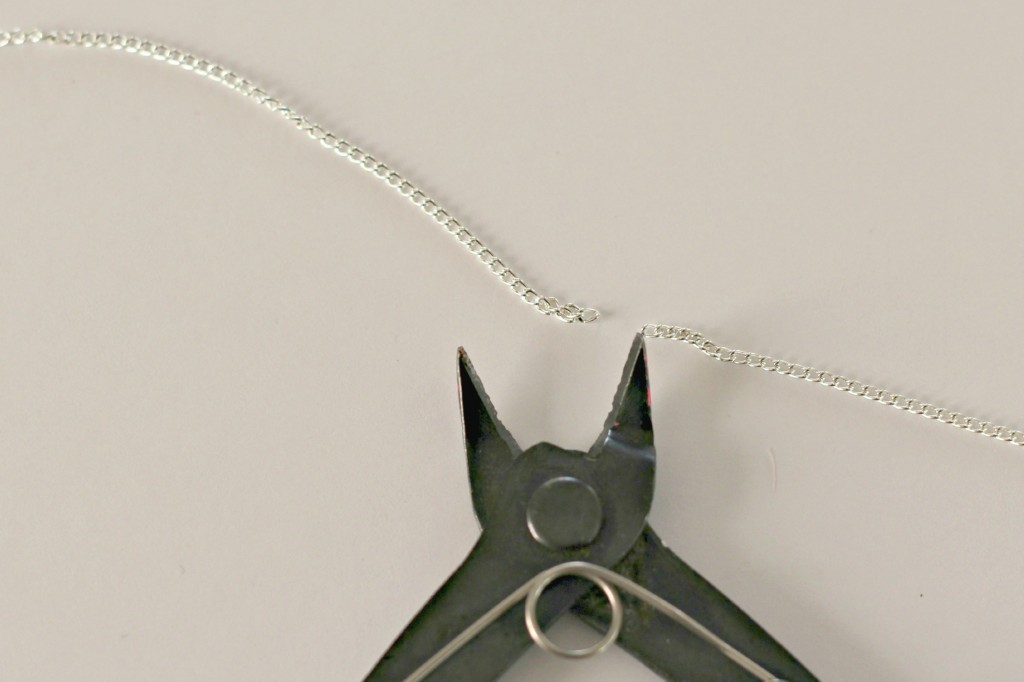 I cut the chain using wire cutters, you will lose one link doing this. Whoa, I think I need new cutters! I cut my chain 18″ but you decide on the length that's best for you.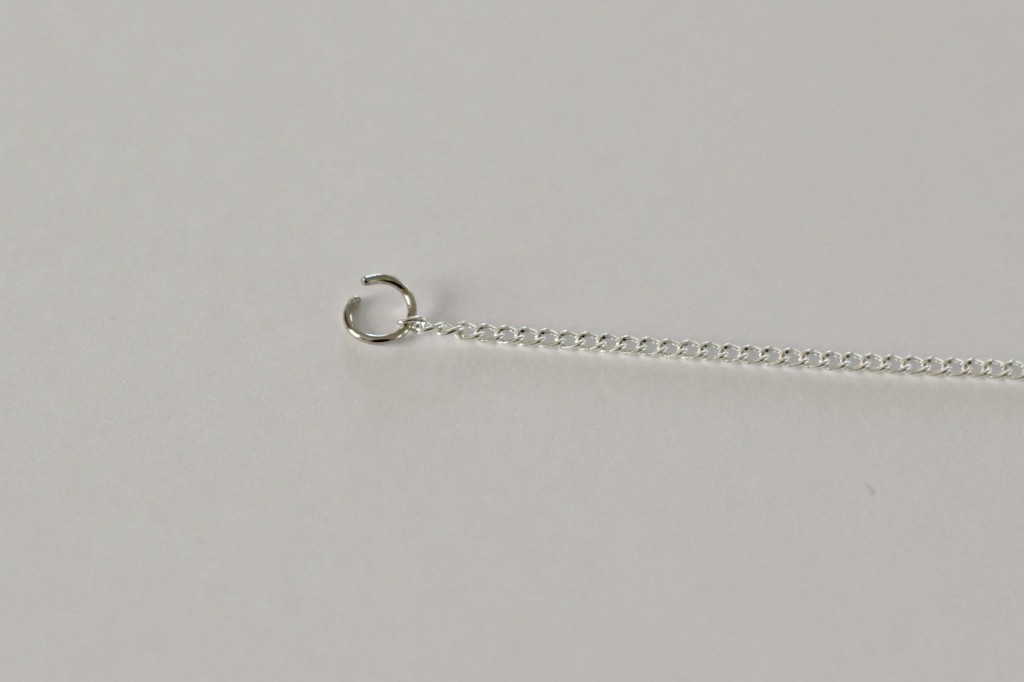 This chain is pretty thin so it was a little hard to get the jump ring on. Use 2 pliers to twist the jump ring open, never pull it open or it will lose it's shape. Twist to close.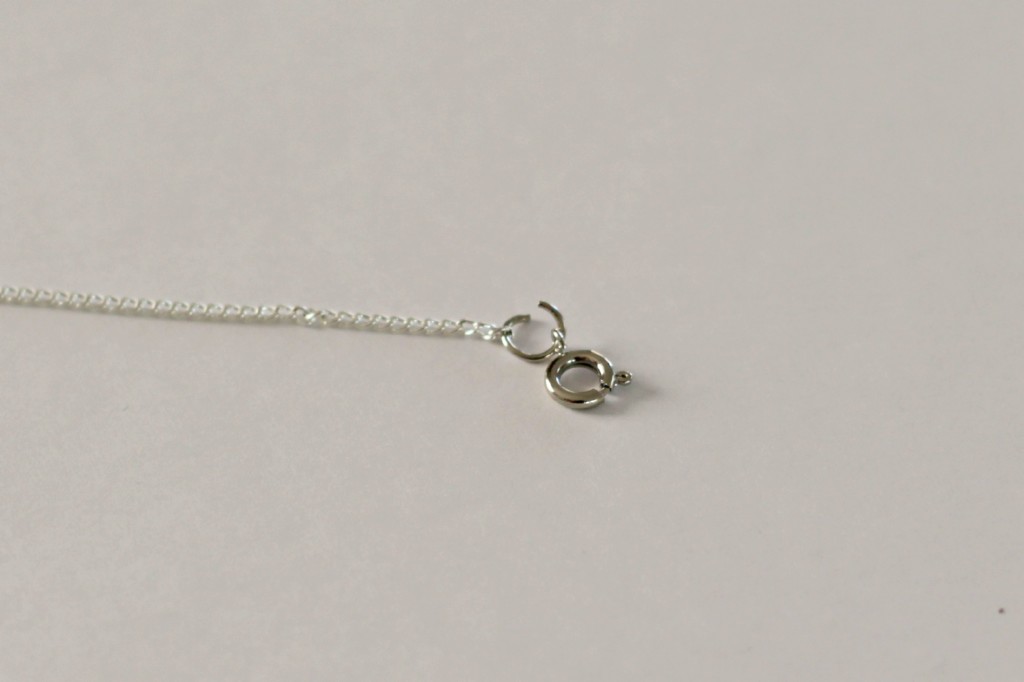 Do the same thing on the other end, but don't forget to add the clasp. Then close the jump ring.
This was my first time making my own chain and it was so easy. I like making my own so I can make it any length I want.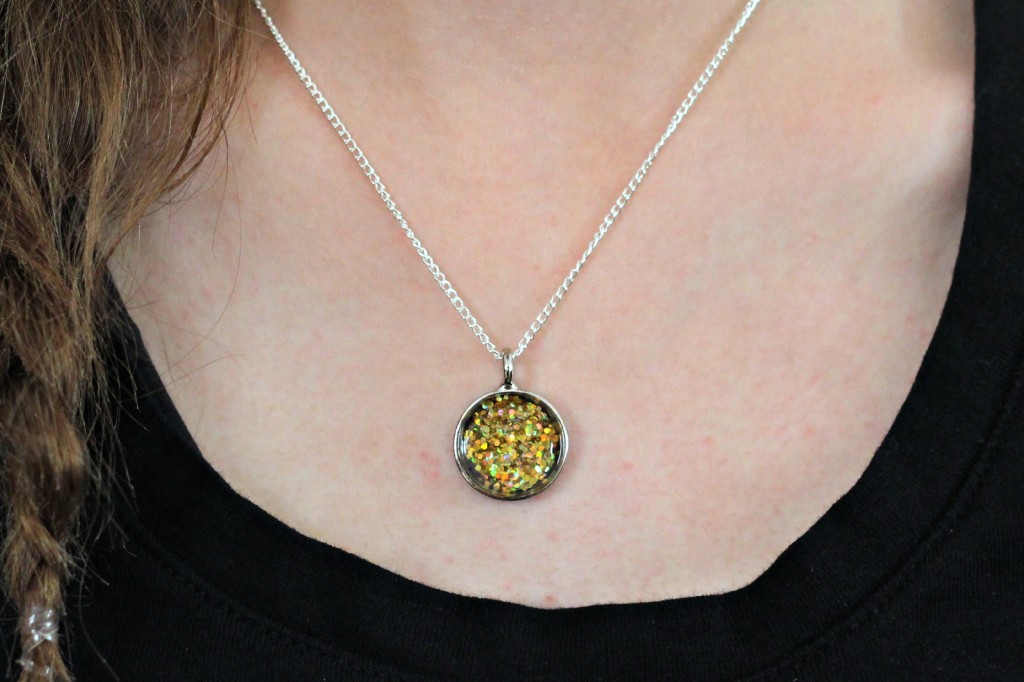 Emilee's wearing the gold glitter necklace.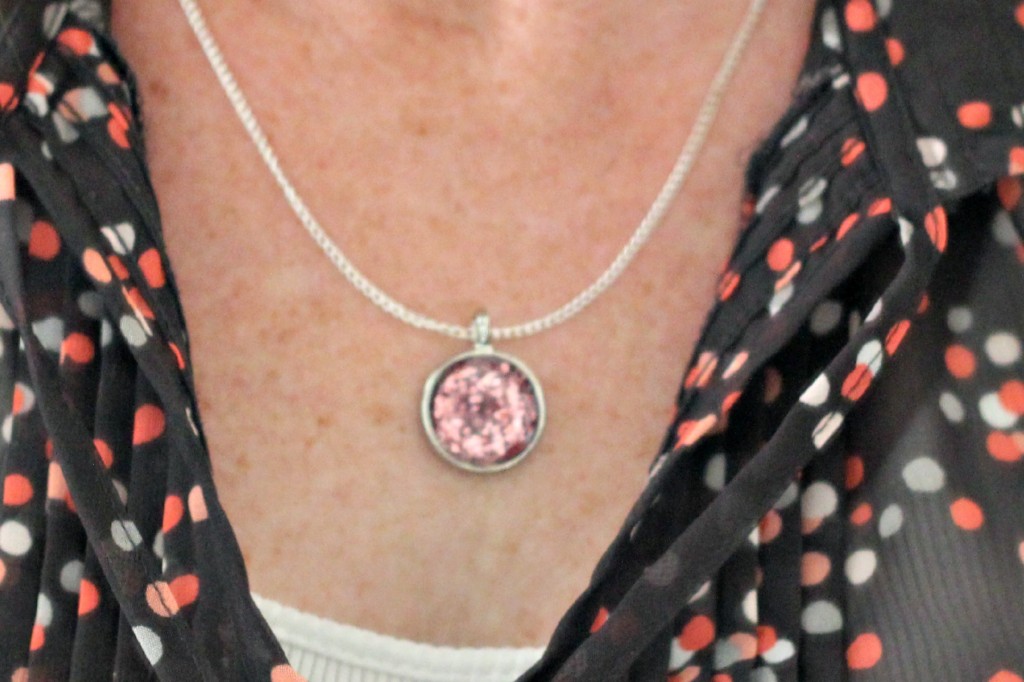 And I'm wearing the pink glitter. Sorry the picture is so blurry, it's in the mirror and I couldn't get it to focus.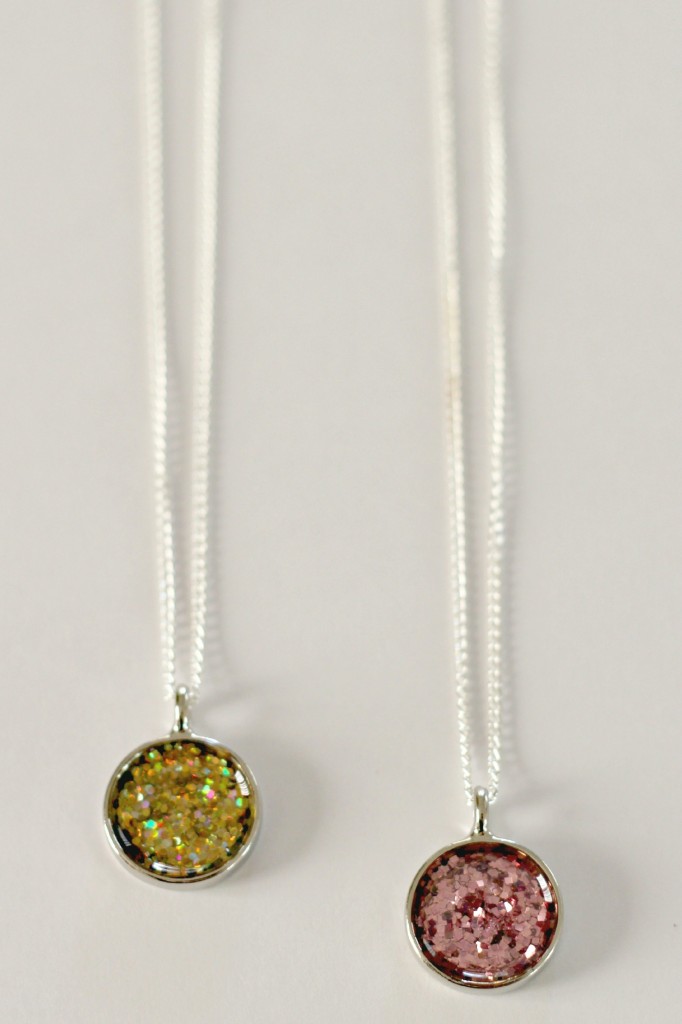 Emilee wants me to make some rings so that will be the next thing I glitter. These would make a lovely gift for Mother's Day or a birthday.