If you're ever in the Palm Springs area don't miss out on taking the Palm Springs Door Tour (self guided). Every time over the last few years we would drive through Palm Springs it would be the wrong time of day (usually dark) but just a few weeks ago we were finally able to check out the colorful doors of the beautiful mid-century modern homes. I thought I was going to have to drag my husband and son kicking and screaming but they enjoyed it as much as I did.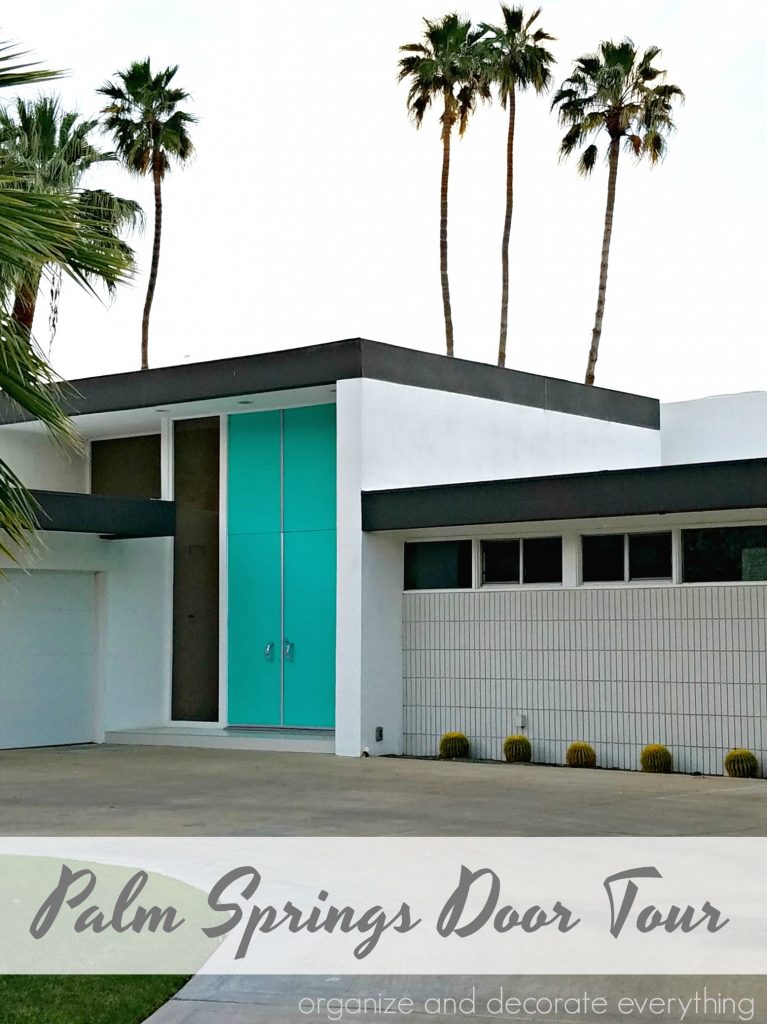 I love these colorful doors but I'm also totally smitten by the architecture of these homes. I could've driven around for hours taking hundreds of pictures but it was getting dark and I figured I had stalked enough. My favorite area for the Palm Springs Door Tour is between E Palm Canyon Dr and E Murray Canyon Dr, and S Calle Palo Fierro and S Toledo Ave.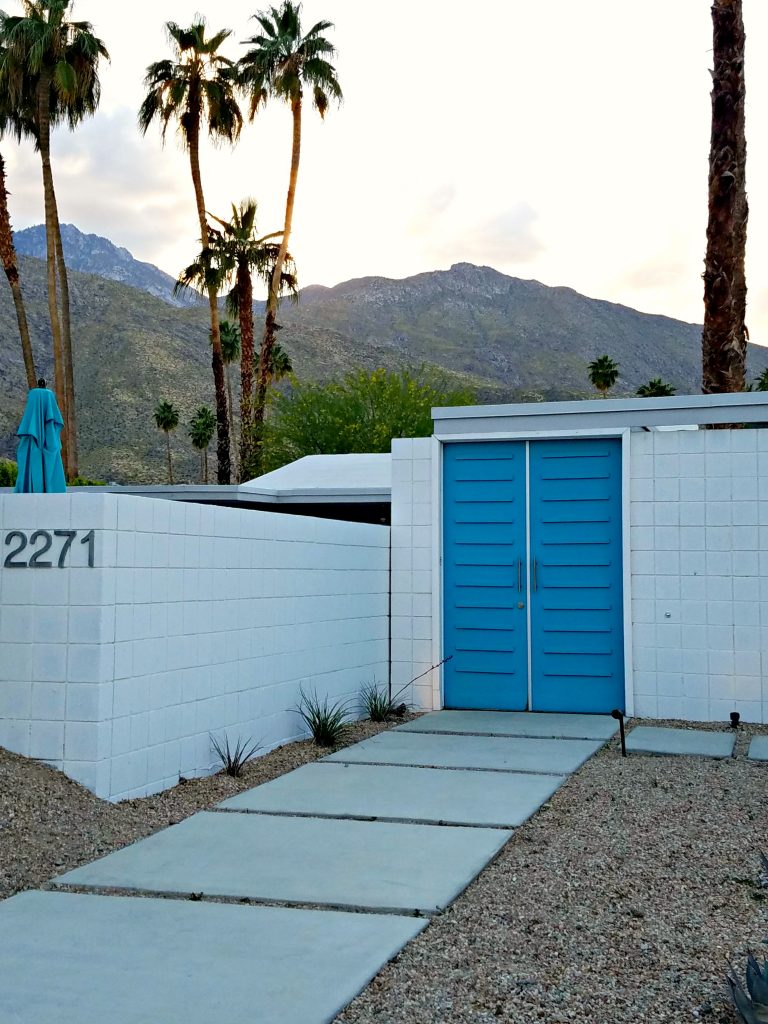 I totally see why Hollywood stars used to flock to Palm Springs for a quick trip away from the hustle and bustle of southern California. The desert can be a magical place. And even though Palm Springs has become a vacation and Spring Break spot, it was relatively quiet while we were there.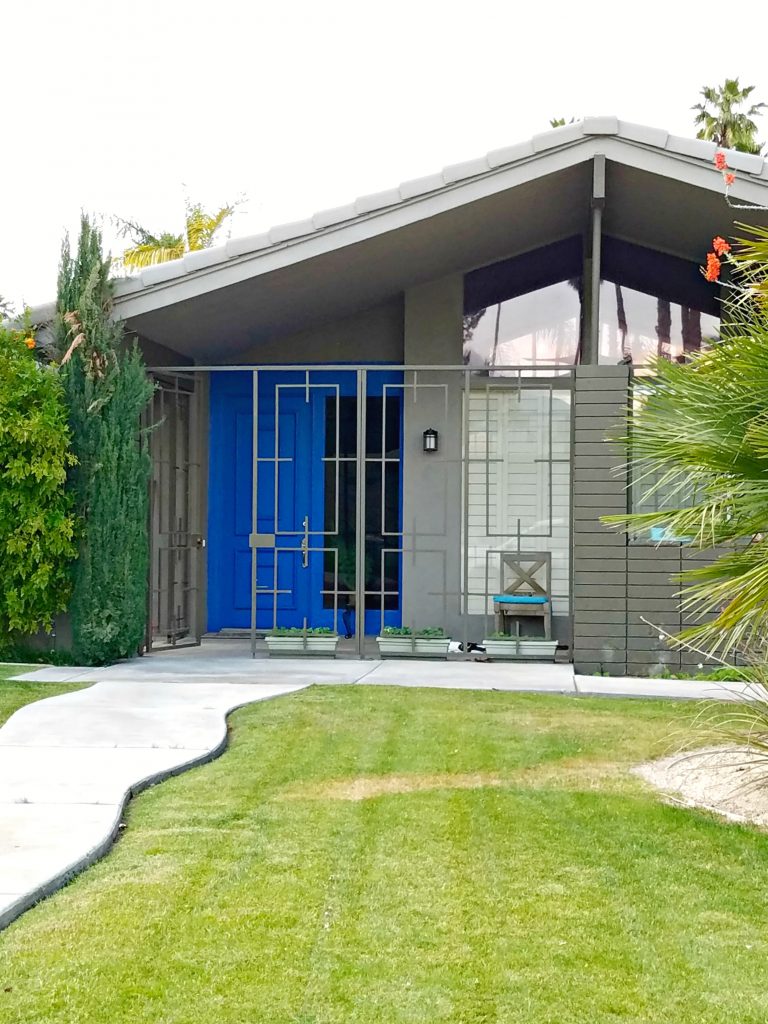 We drove around the streets pretty slowly stopping often to take pictures, but were very aware of our surroundings. There were a few people walking around taking pictures by getting on the lawns and walking up to the front door. I would suggest respecting the homeowners privacy and staying off their private property.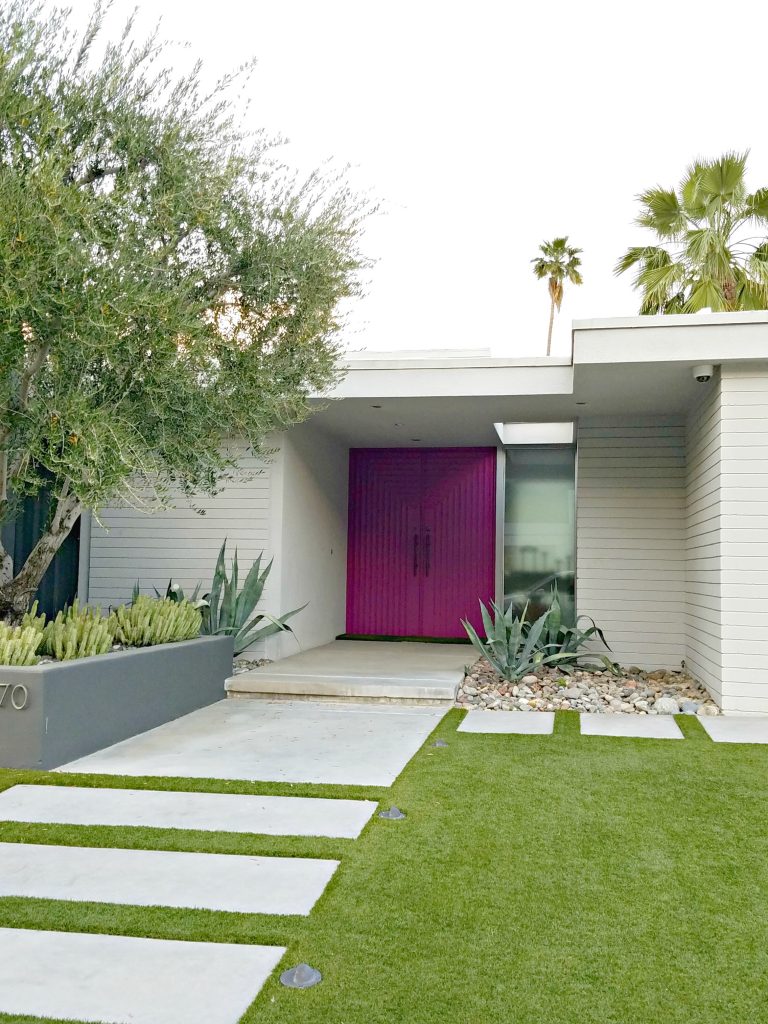 Not only are the homes and doors gorgeous but the landscape is pretty incredible too. I could picture myself living in any one of these homes, but for now dreaming will just have to do.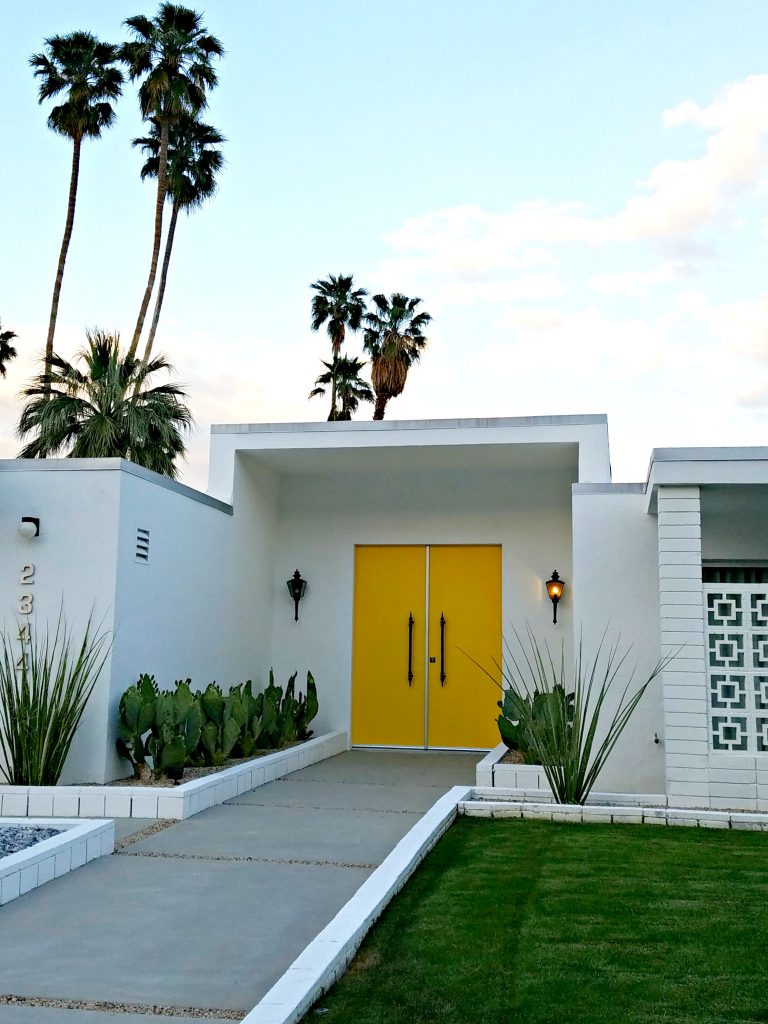 A lot of the homes have block walls and gates for privacy. I love the additional details it adds to the home.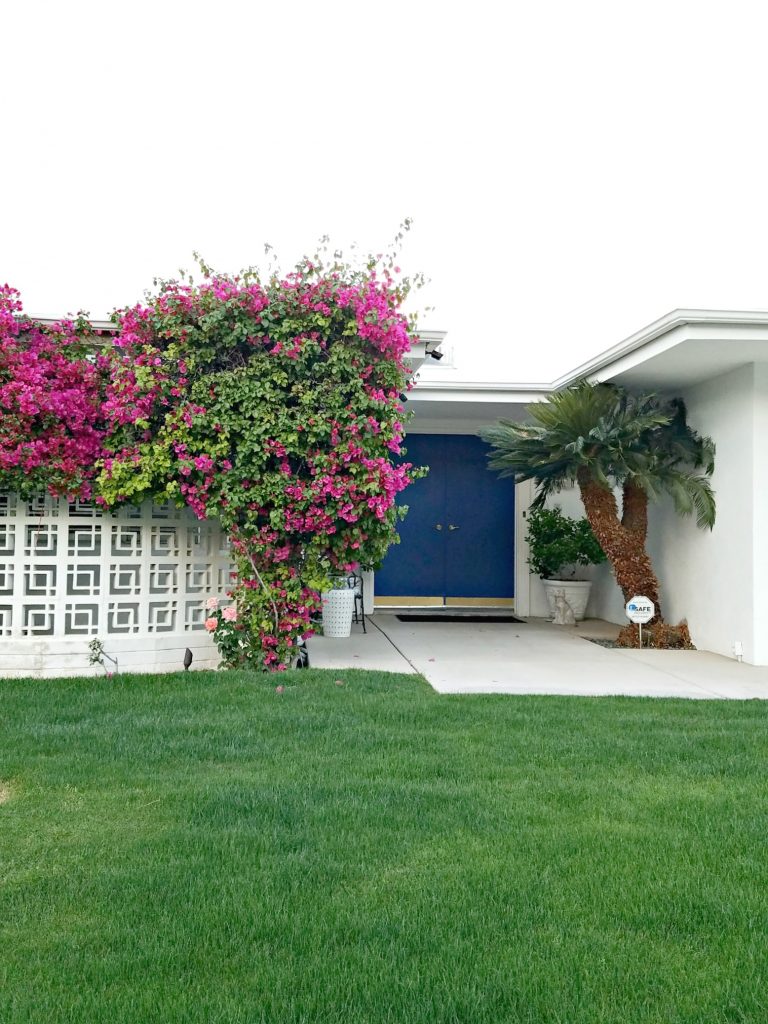 There is such care taken to every detail of these homes. It was a dream come true finally seeing them. I know that sounds a little extreme but if you love architecture you might feel the same way.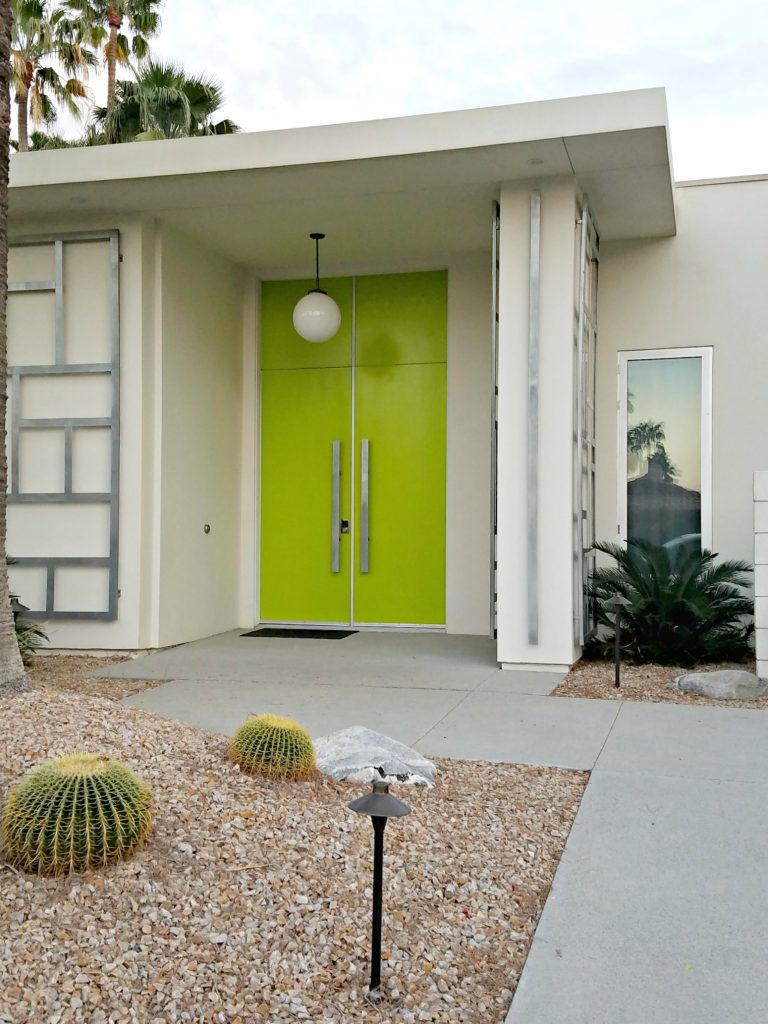 This gardener has talent! It's all I can do to keep a couple of succulents alive right now.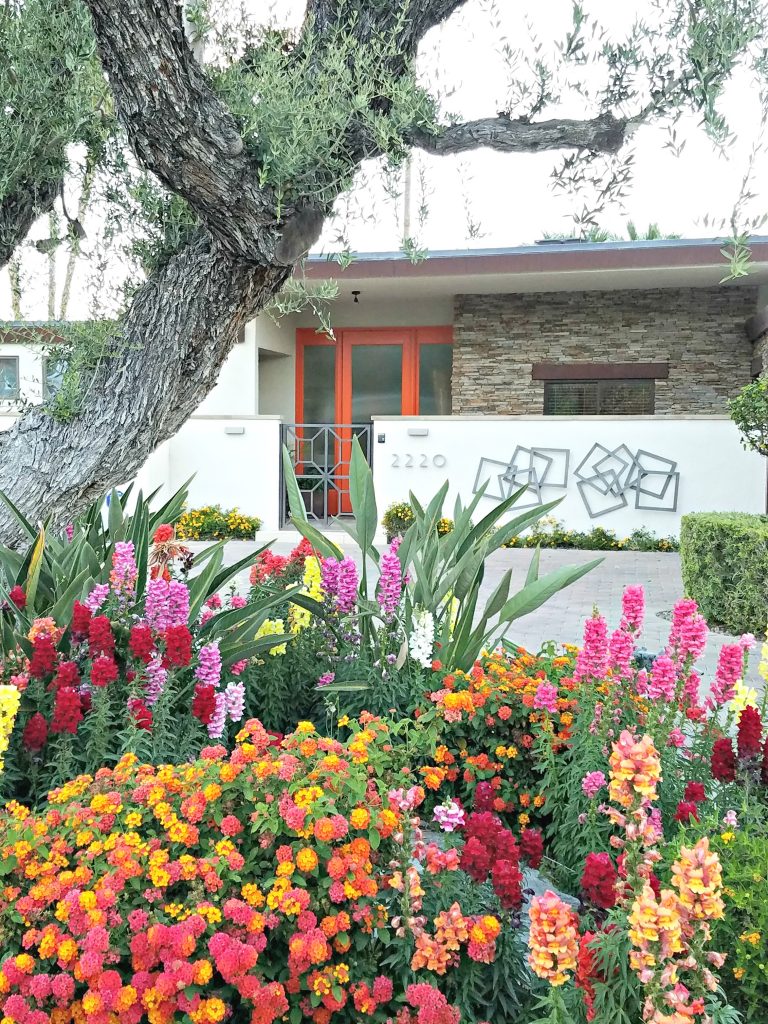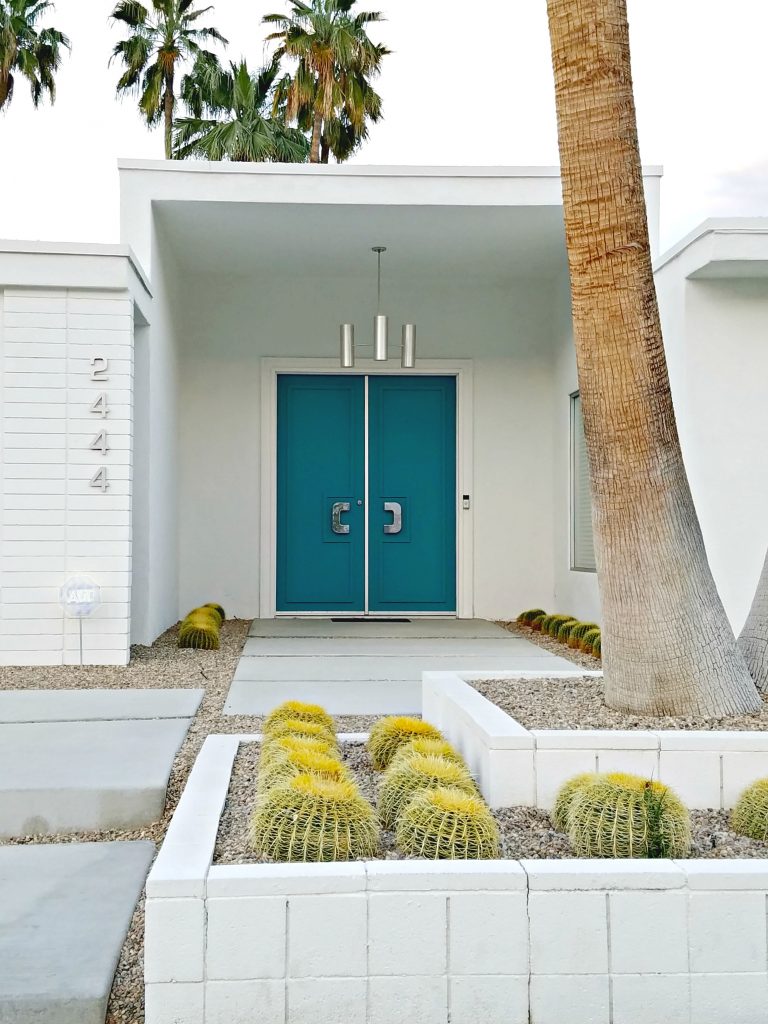 These black doors caught my eye mostly because of the door knobs. Aren't they amazing and perfect for this style of home?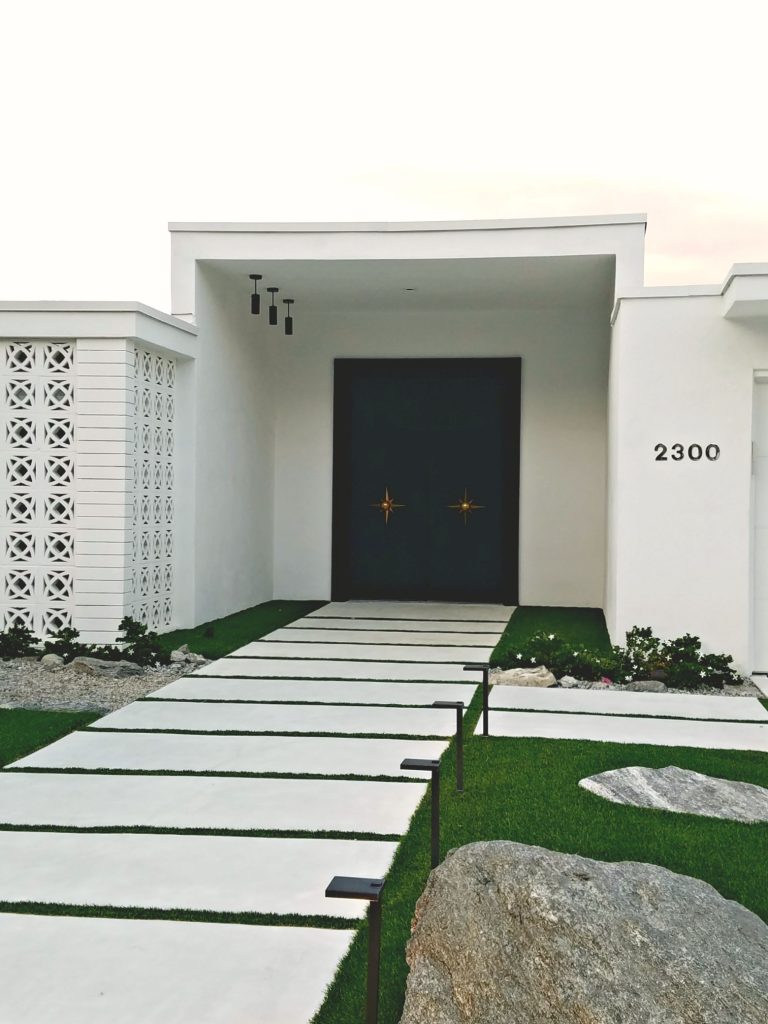 If you're not able to make it to Palm Springs I hope you'll enjoy the tour I've put together for you here.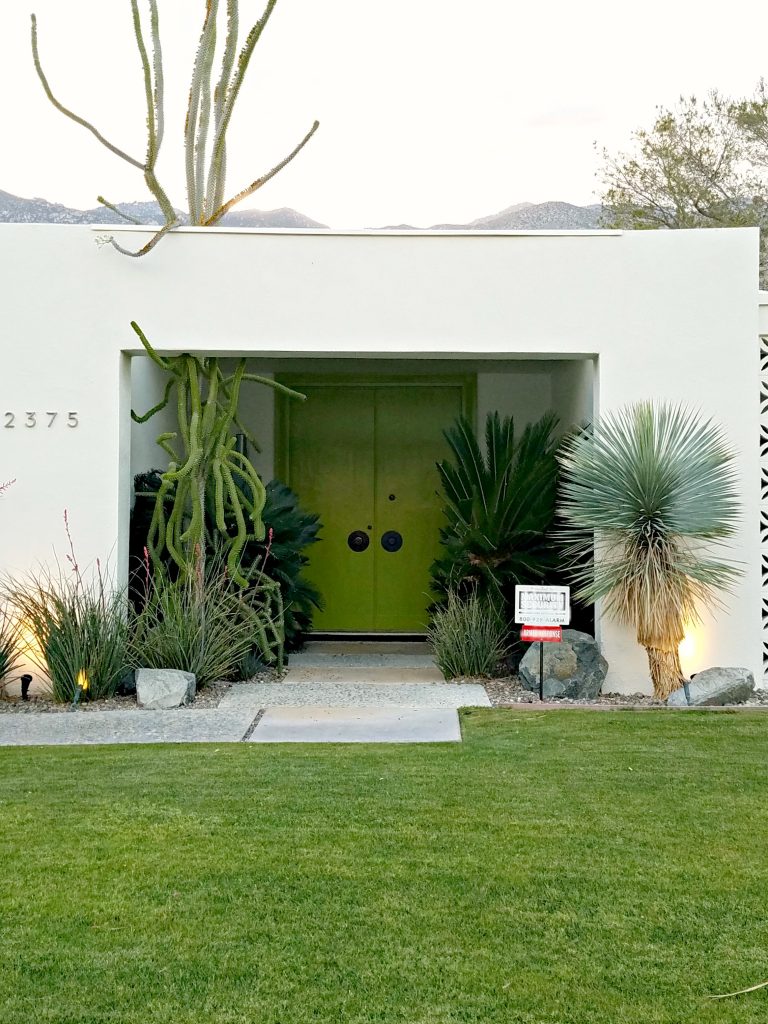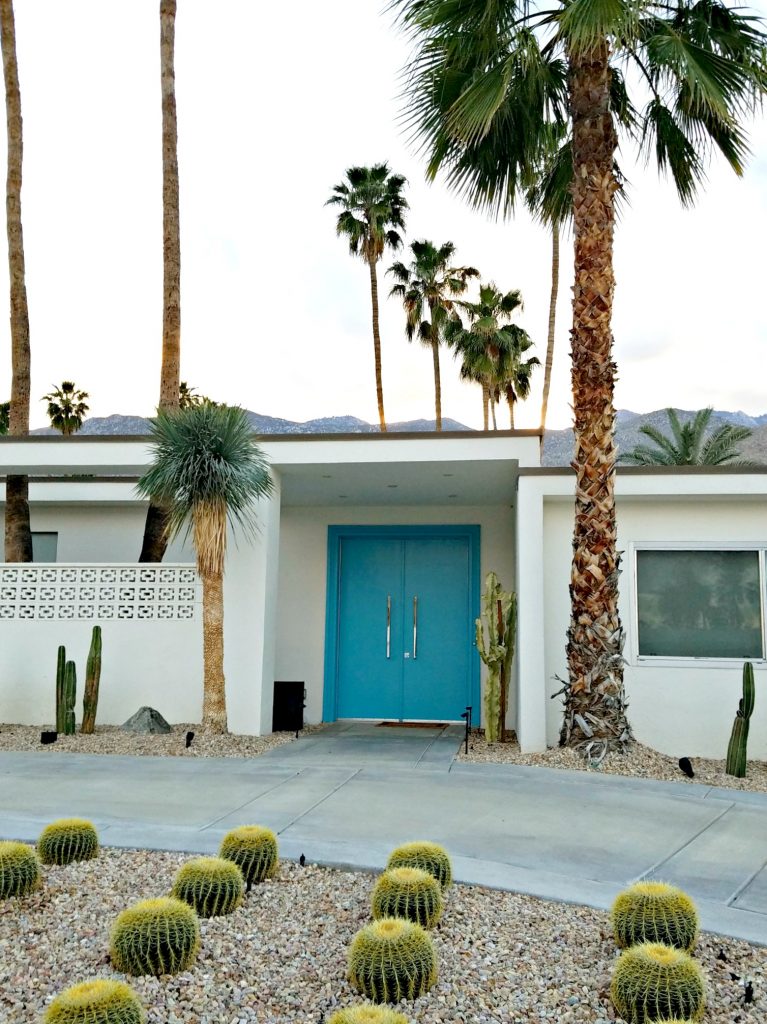 I have a funny story about this house. To the right of this gorgeous yellow door is the dining room, it was evening and the family had gathered for dinner. We were driving by very slowly taking pictures and as we glanced toward the big picture window the whole family was waving to us. It was embarrassing and cute at the same time. I hope we made their day as much as they made ours. It was one of my favorite houses too and it was huge.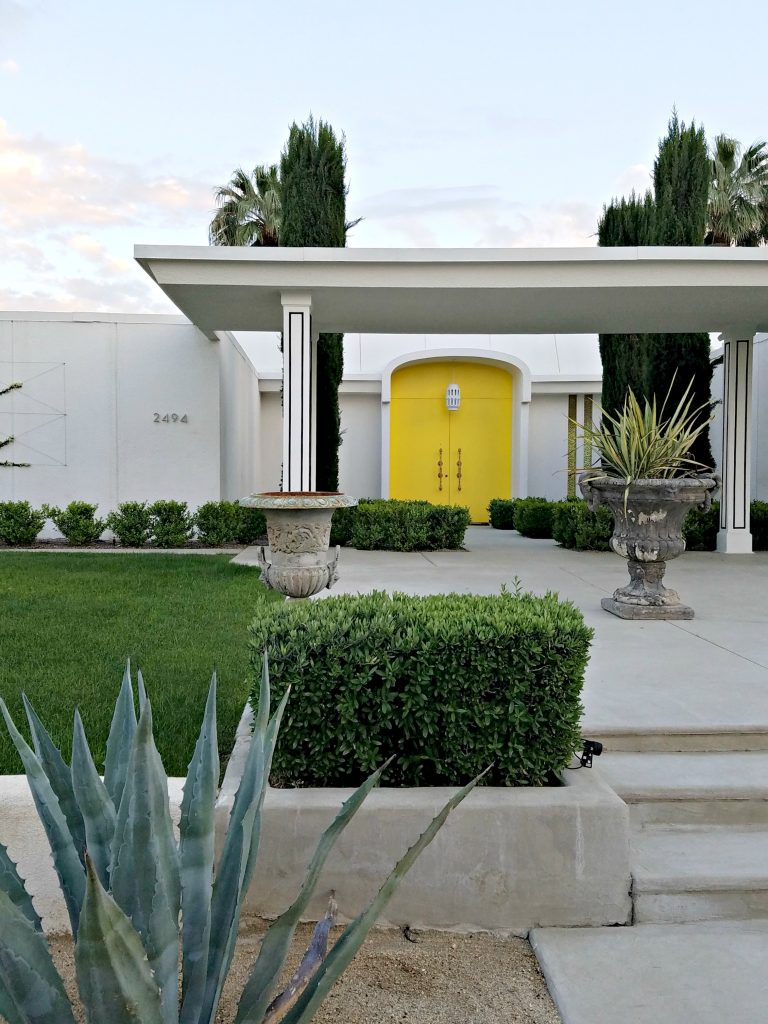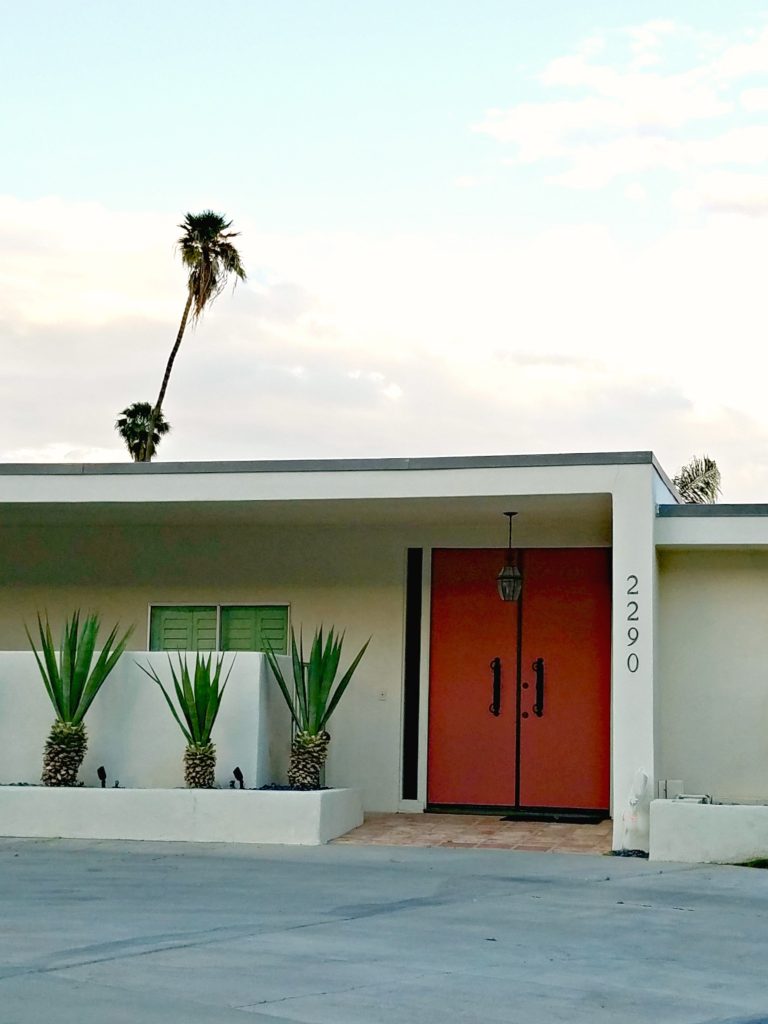 The "party lion" house has pretty simple doors but those lions get a lot of attention. I don't know how often the pool accessories are changed but I have seen many different photographs of them. Also check out that awesome walkway.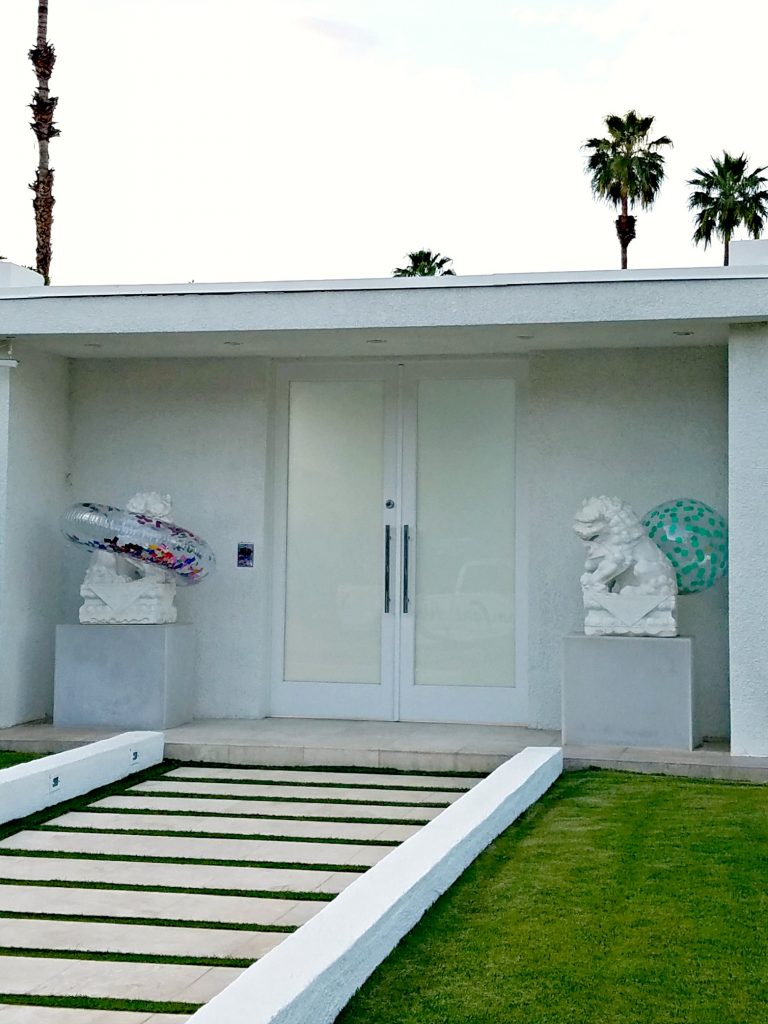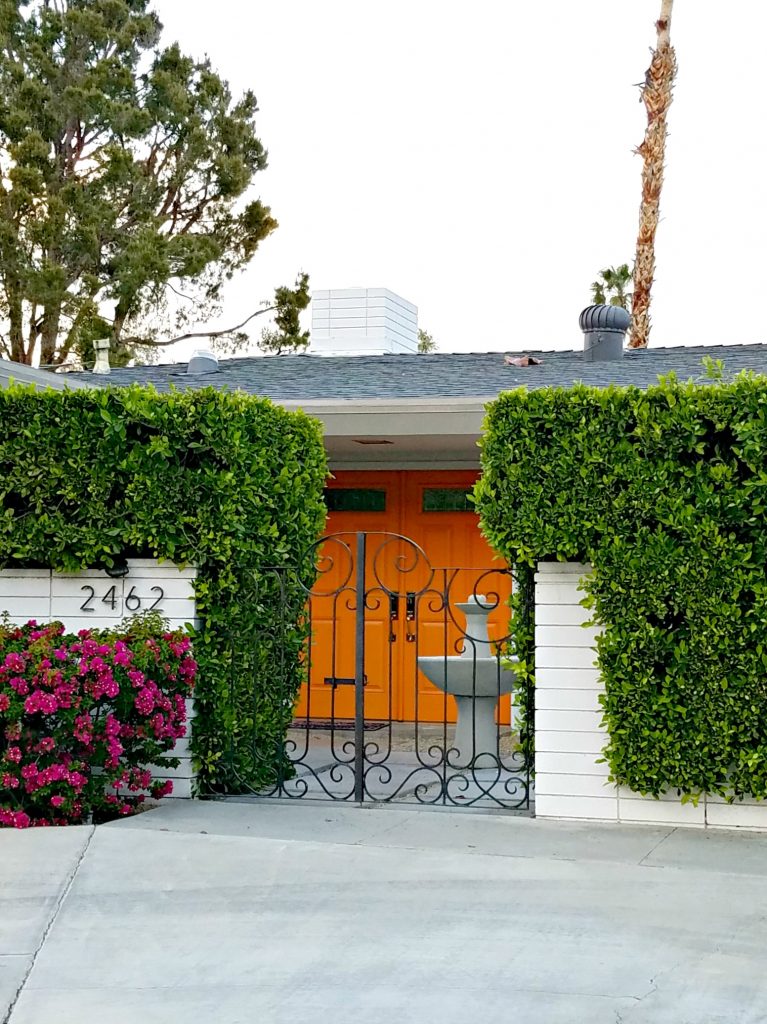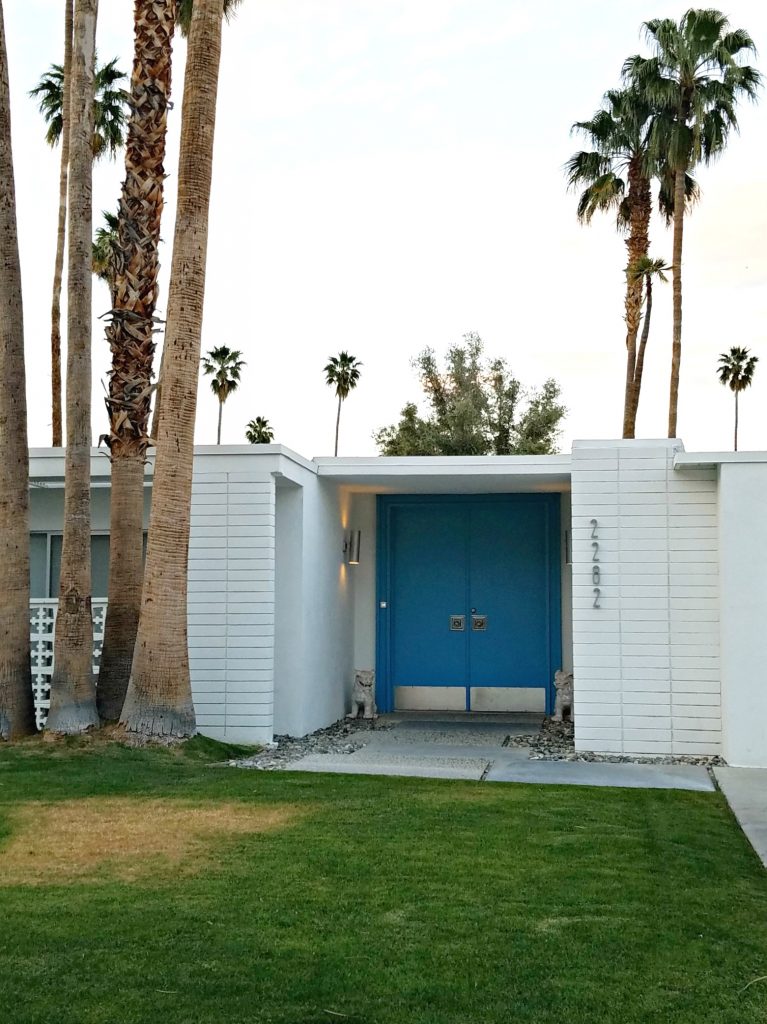 This is probably the most photographed door and house in the area. That pink is pretty spectacular along with the fountain.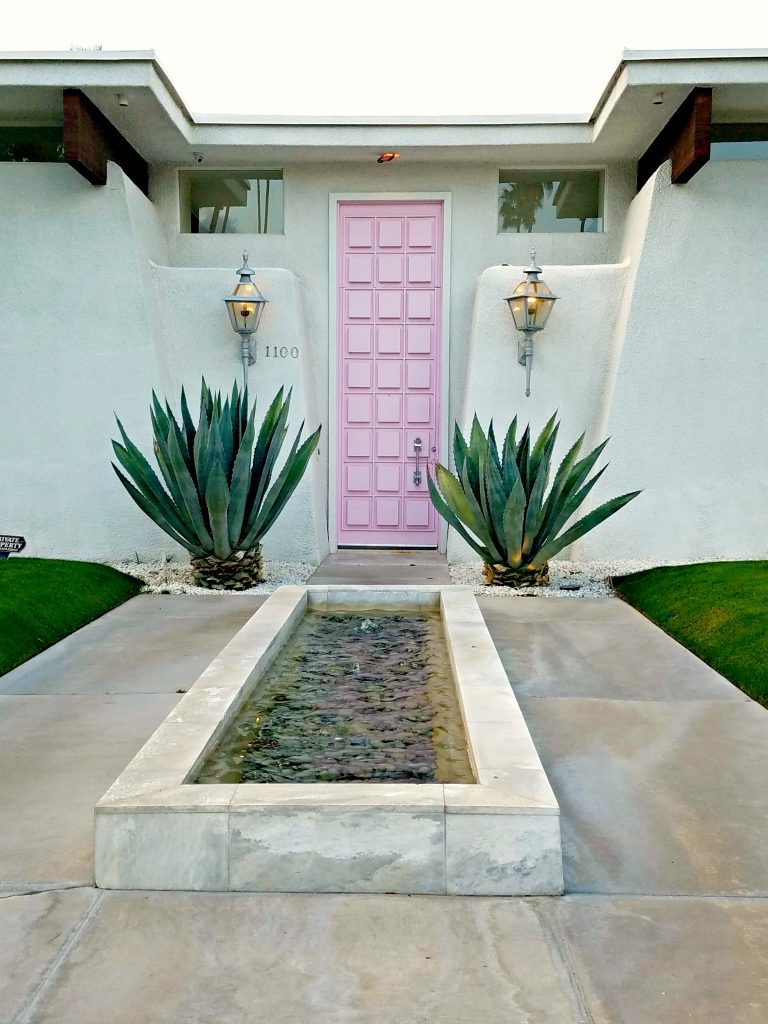 This isn't a door but a lot of the gates are just as impressive.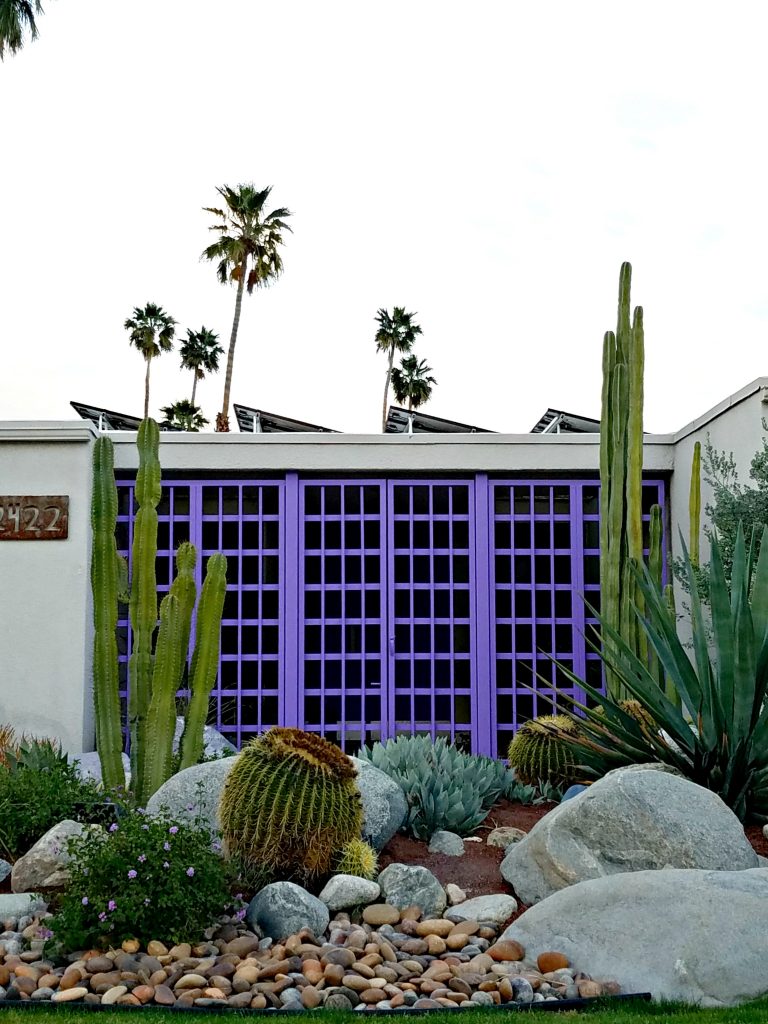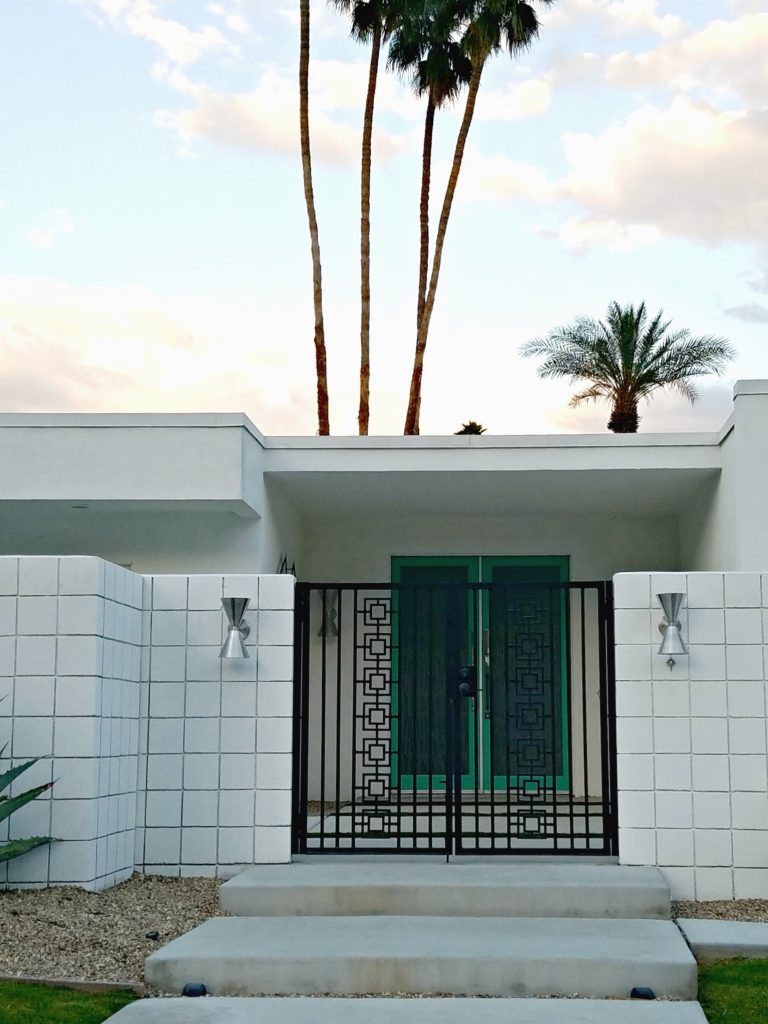 I know this house isn't as spectacular but it just shows what a huge difference a little paint can make.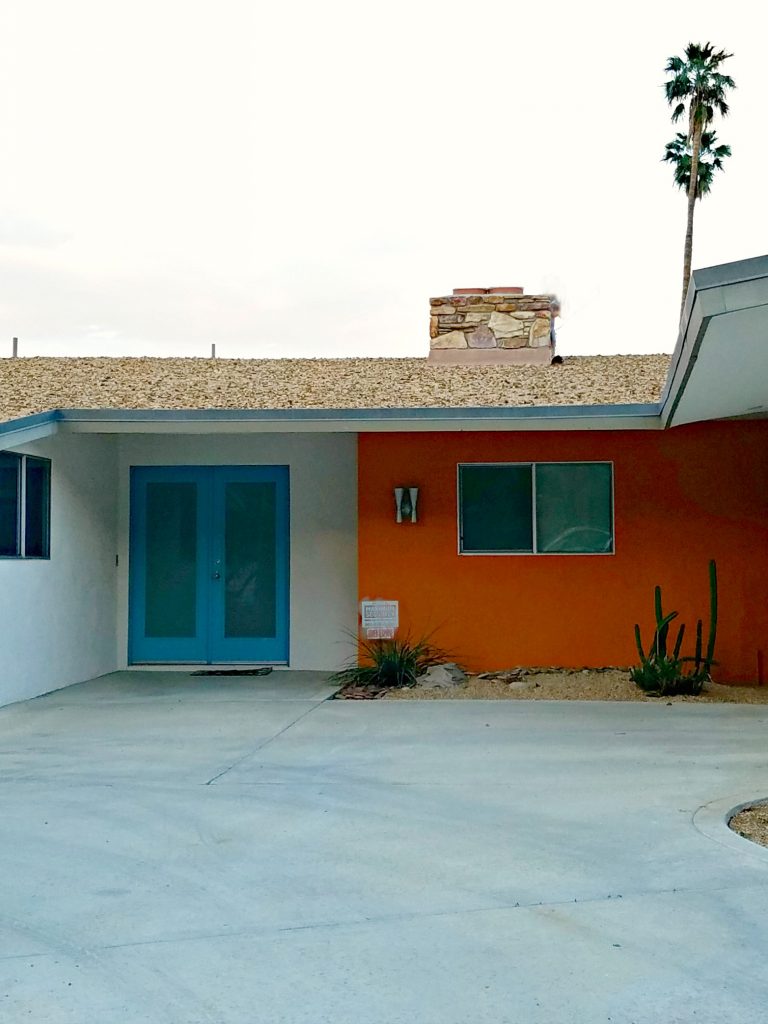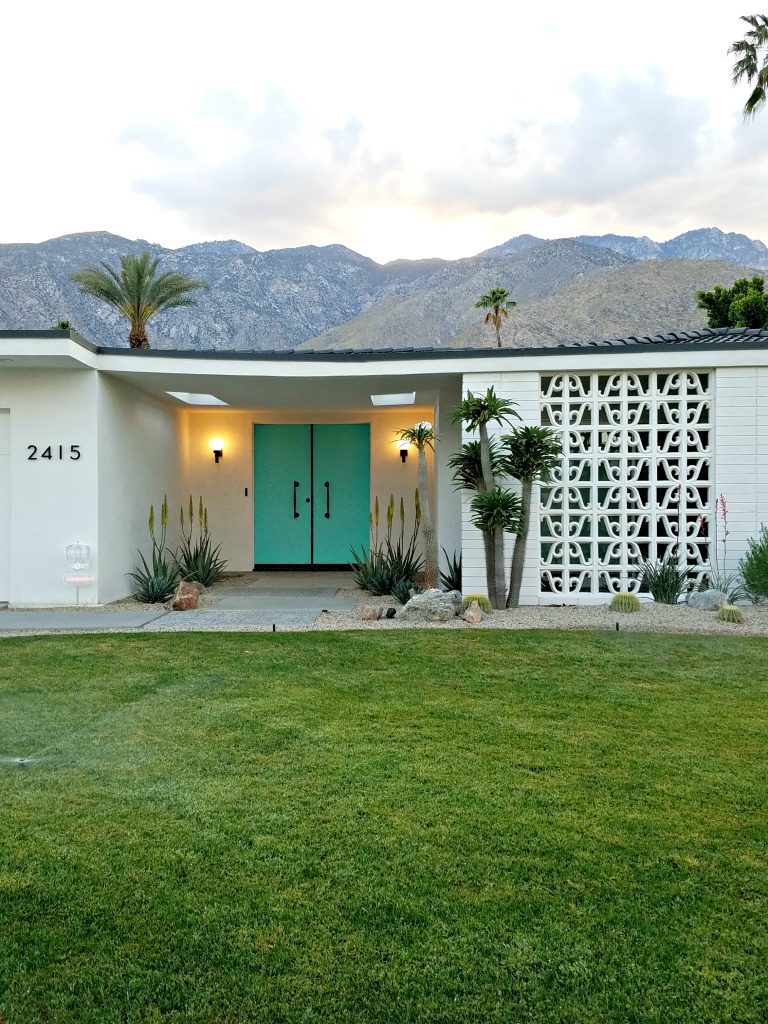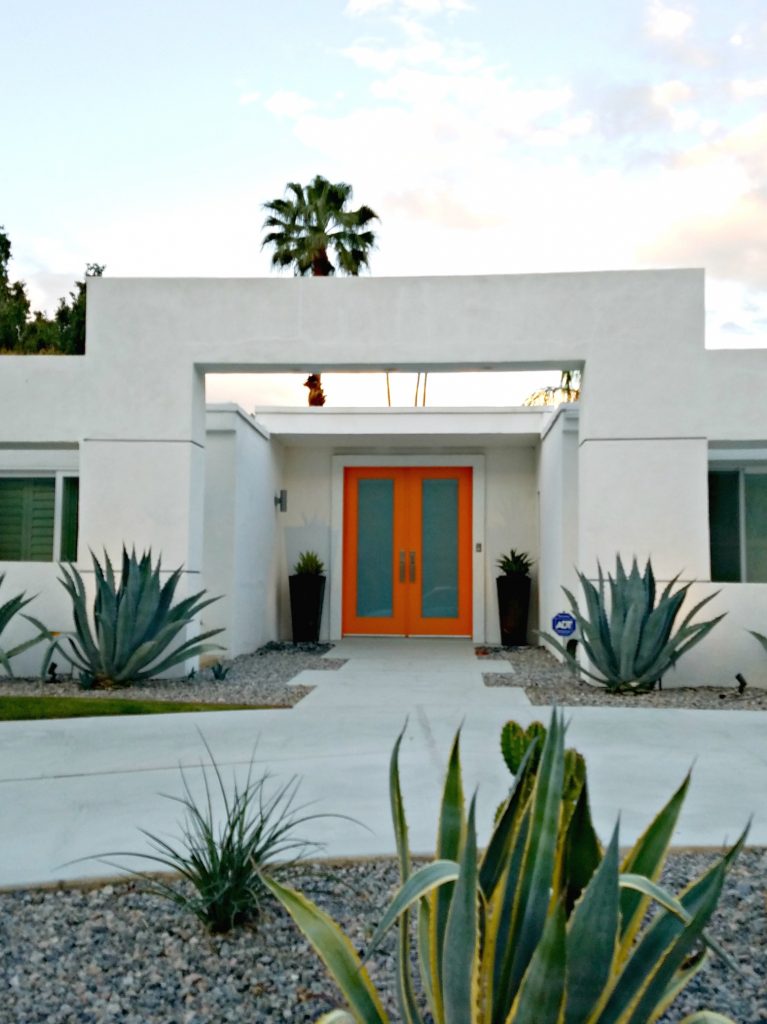 I hope you enjoyed this tour and maybe even got some ideas for your own home. Yes, these homes are special but just painting your front door a different color can change the whole look of your home and make it feel special too. If you're planning a trip to Palm Springs soon, take me with you. I ready to go back.
Pin it for Later: Palm Springs Door Tour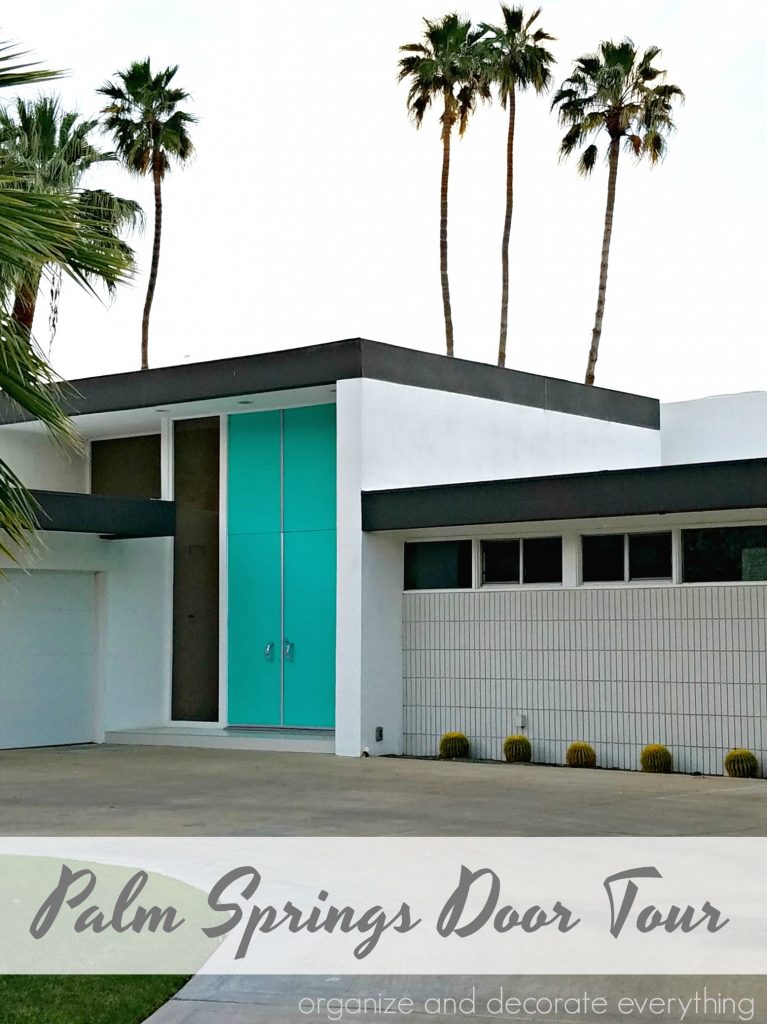 You might also like:
DIY Blogger House at Daybreak
Utah Valley Parade of Homes
My Favorite Home in the Parade of Homes