You'll want to make this Apple Cranberry Slaw for your next family picnic or barbecue.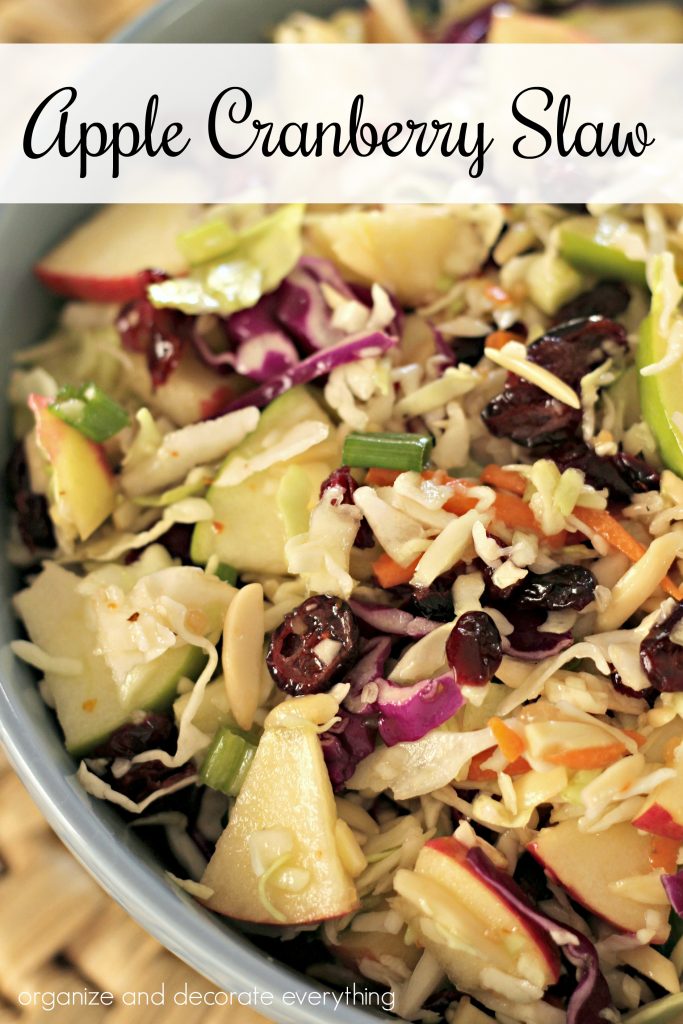 It's been a while since I've posted any recipes. I had a reason for not posting any on the blog but my plans haven't panned out yet so I think I'll start posting some of my family's favorite recipes here again. I've actually missed posting recipes which is why I have another plan in the works. I'm hoping it will work out soon and I can share it with you in the near future. Until then, I'll be sharing a few recipes a month here. Since the weather is warming up I thought I'd start with this easy Apple Cranberry Slaw recipe. It's a hit at my house!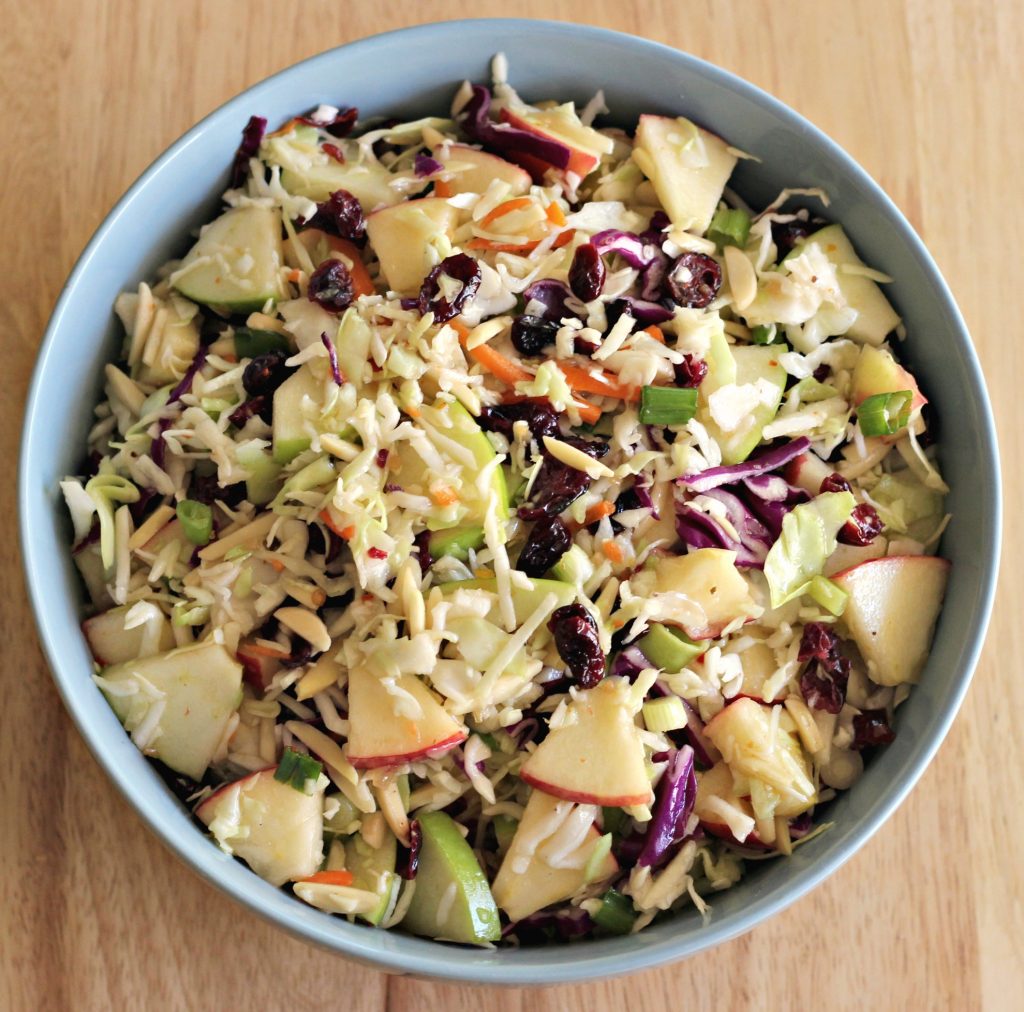 Apple Cranberry Slaw ingredients:
14 oz. cabbage slaw mix
2 apples (chopped)
1 cup dried cranberries
3/4 cup sliced almonds
1/3 cup sliced green onion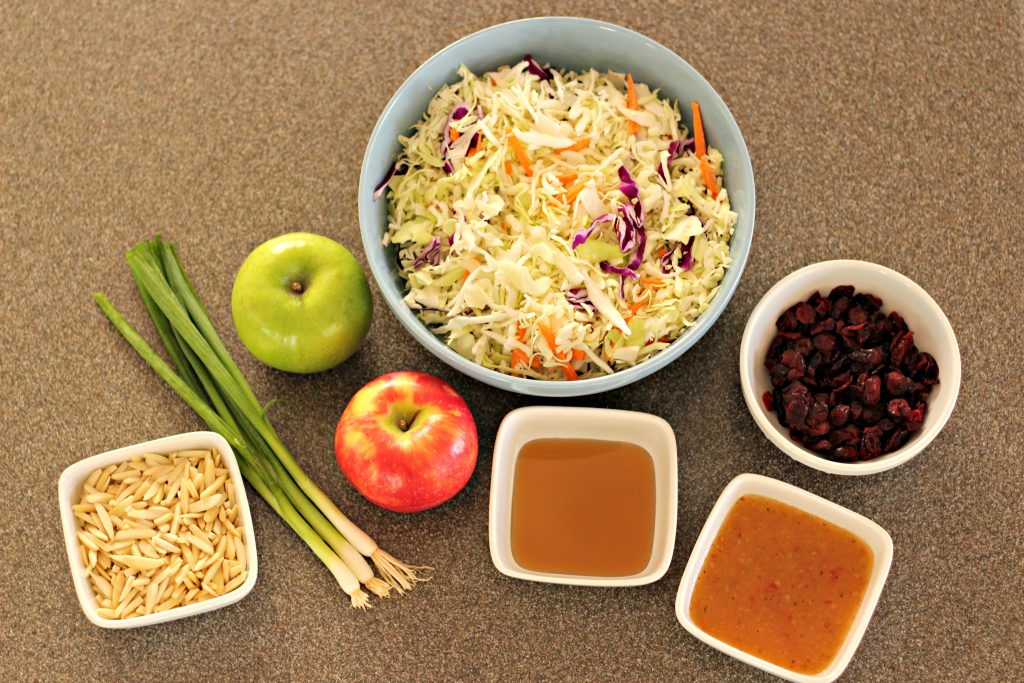 Combine the above ingredients in a large bowl. I used a red and a green apple because I like the addition different flavors. You can use 2 green apples or 2 red apples, it's your choice. If we're having guests or I'm taking this to a get together I will double the recipe.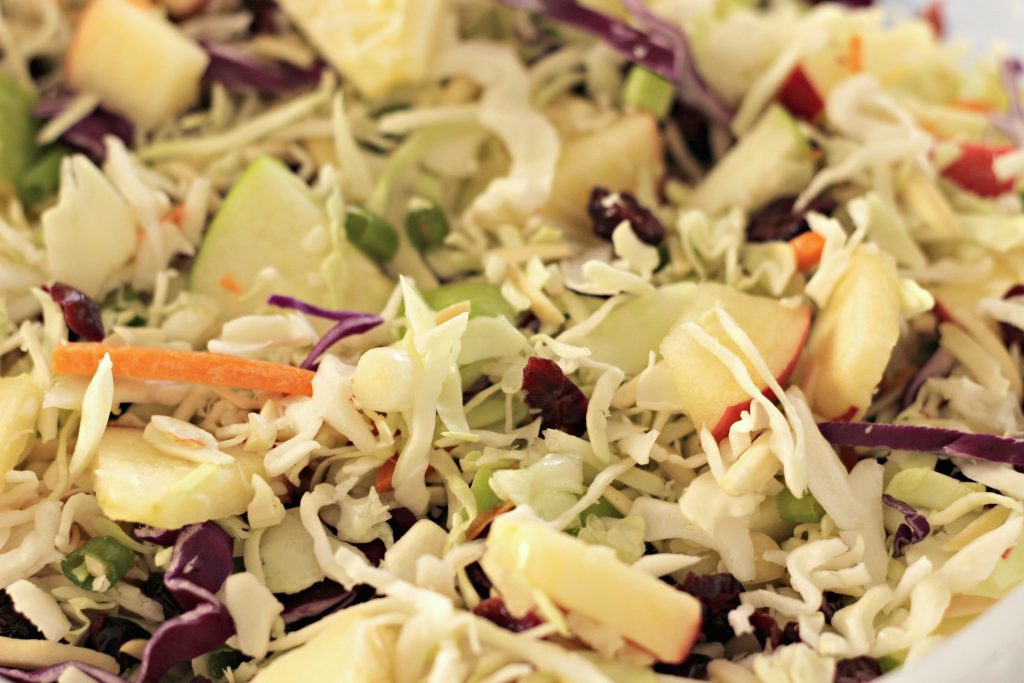 Ingredients for Dressing:
1/2 cup Italian dressing
3 Tablespoons maple syrup
Mix Italian dressing and syrup until well blended. Use your favorite Italian dressing and maple syrup to create the dressing.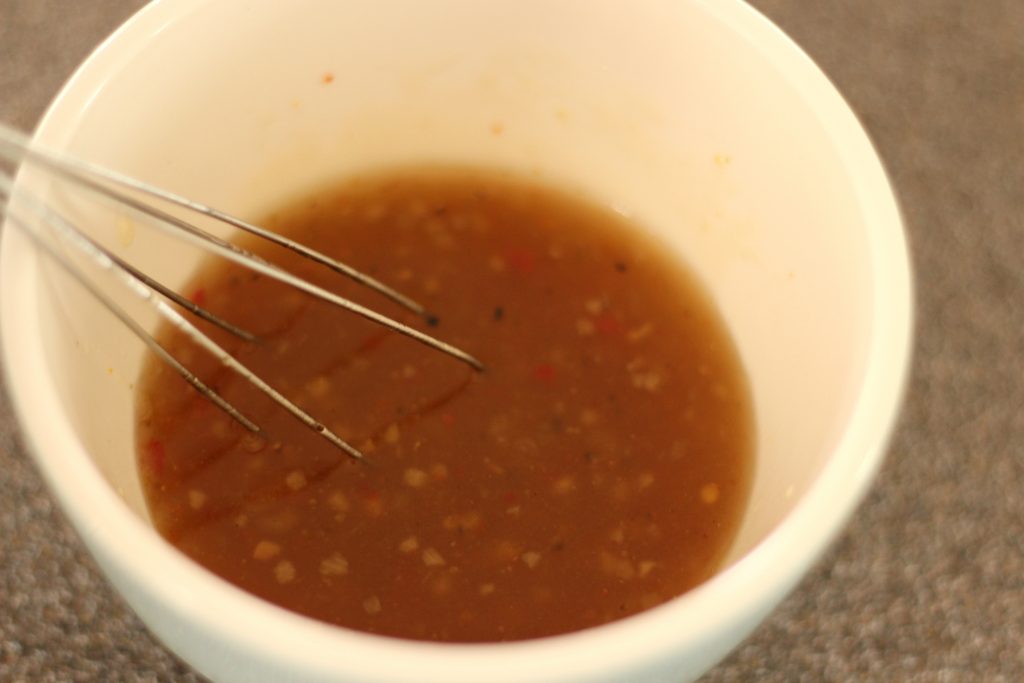 Pour dressing over slaw and toss together.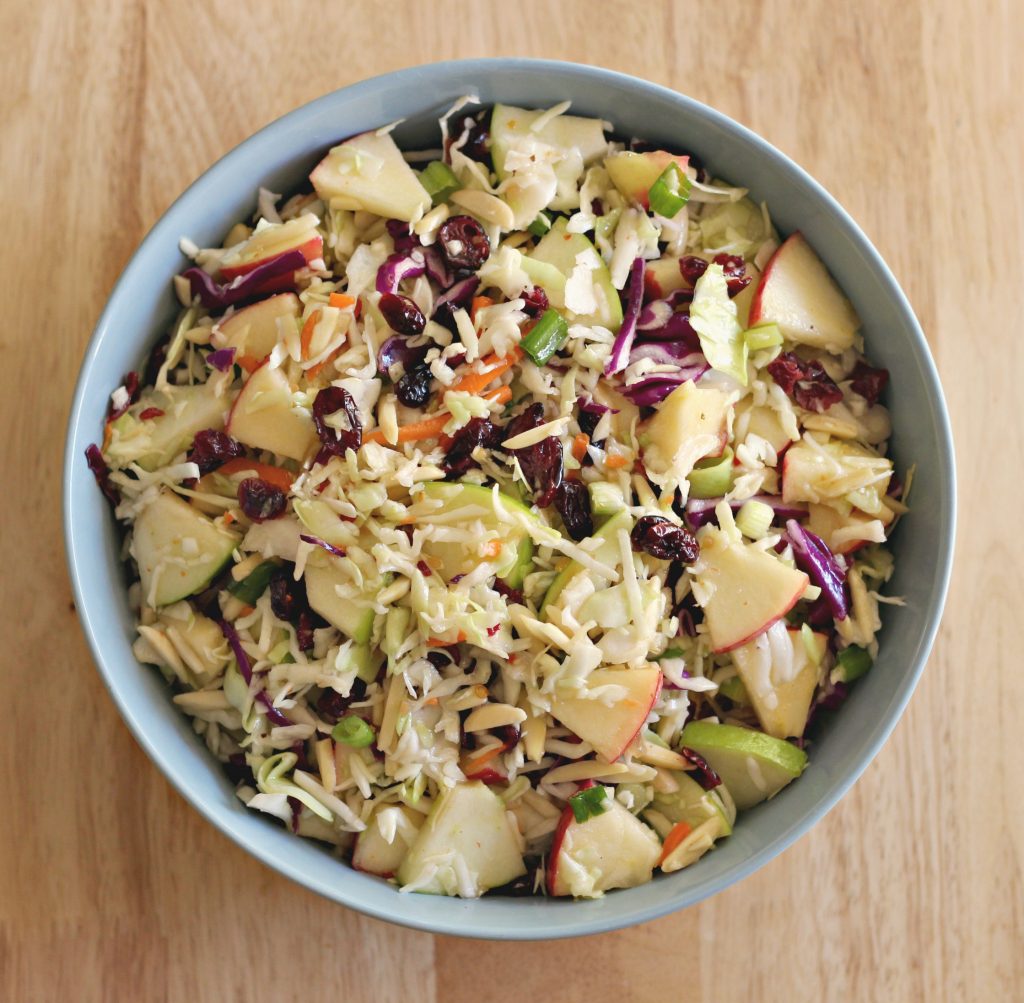 Refrigerate for at least 1 hour before serving. Enjoy!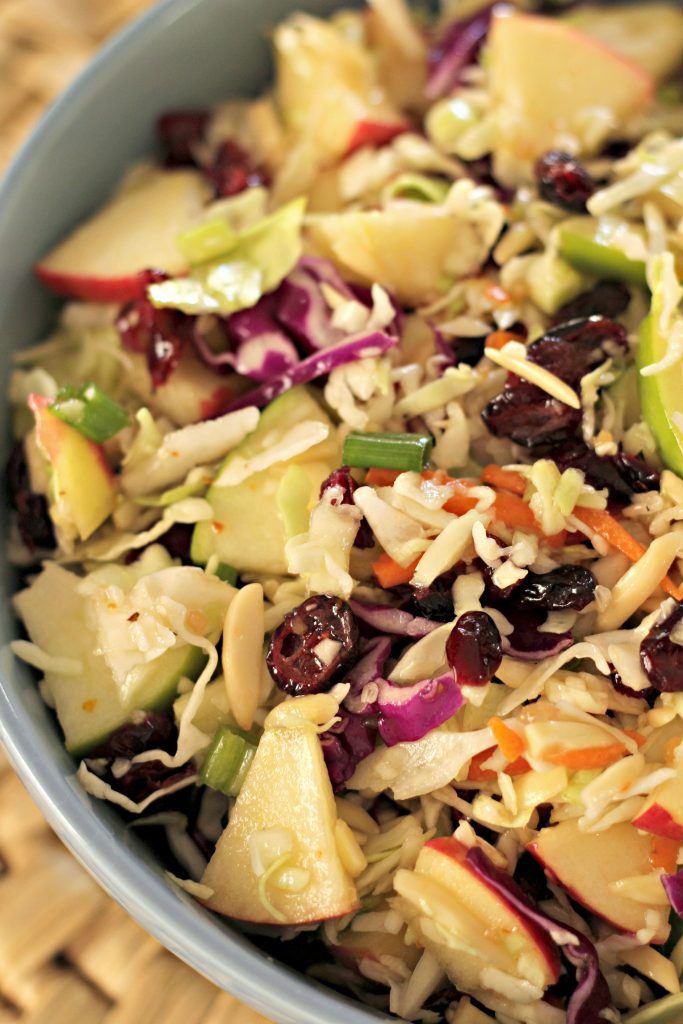 Pin it for Later: Apple Cranberry Slaw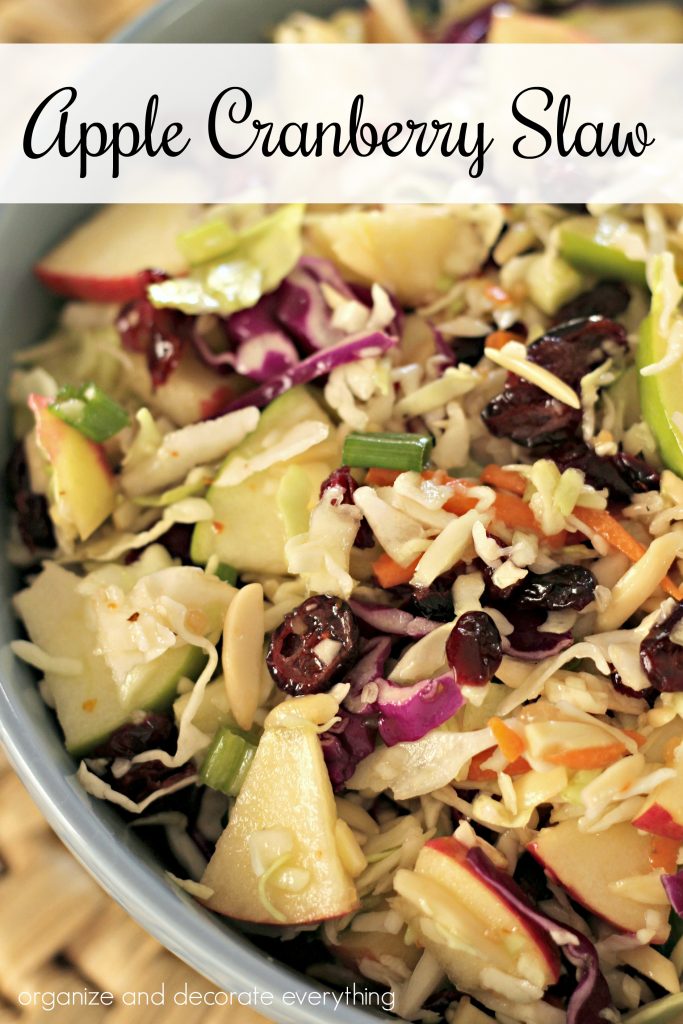 Here are more recipes you might enjoy:
Blackberry Peach Slaw with Citrus Vinaigrette – You might not think of putting these flavors together but this is one of my favorite slaw recipes.
Pineapple Cole Slaw – This is an old family recipe that I remember from my childhood.
Give these a try and let me know your favorite slaw recipe.