Moving can be tiring and stressful. By the time you get to your new home and unload the truck the last thing you want to do is start unpacking, especially if it's late at night. That's why it's important to have a First Night Box and Bags for Moving. They can take so much stress out of the first night in your new place and give you a chance to breathe.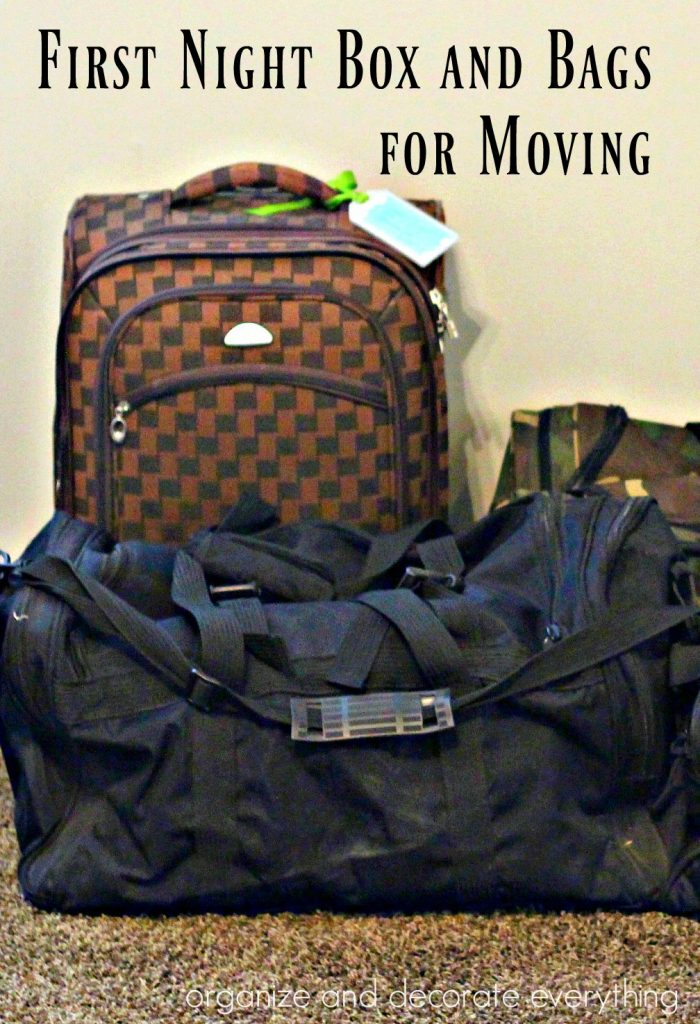 We have moved 6 miles away, a state away, and across the country (a couple times) and one of the things that has saved my sanity on moving day was a First Night Box. Check out my tips on How to Pack Your Home for a Move then add the First Night Box to your list of things to include for a smooth transition.
I like to start with the idea of packing like we're going on a 3 day trip. We think of the next few days. Will we be going to school, work, or church? Then we need to pack our bags accordingly. I plan for 3 days just in case something unusual happens and delays our unpacking. Plus it's nice to not have to rummage through boxes to find something to wear. Plan ahead!
Supplies for your Personal Bag
3 changes of clothes
under garments
shoes
make-up
toiletries items
personal medications
school work for school age children
extra clothing, diapers, and wipes for babies
book or magazines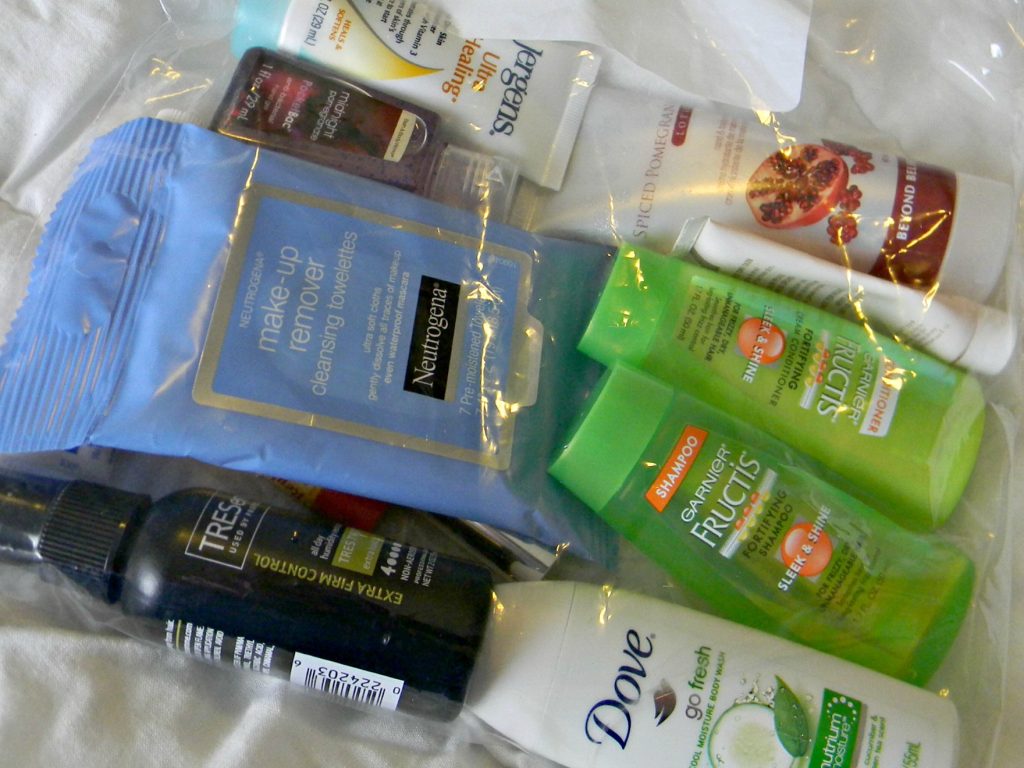 Supplies for Household Box
bedding – including sheets, blankets and pillows for each person
towel for each person
first aid kit
garbage bags
flash light
extension cord
night light
shower curtain
toilet paper
hand soap
important documents (school records, house documents, passports, forms of identification)
paper towels
paper plates, plastic cups and utensils
can opener
basic tools (screw driver, hammer, pliers)
pen and paper
bottled water
scissors
basic cleaning products and supplies
cell phone and electronic chargers
daily planner
snacks and non-perishable food items
batteries
electronic devices
child's favorite toy
pet food and supplies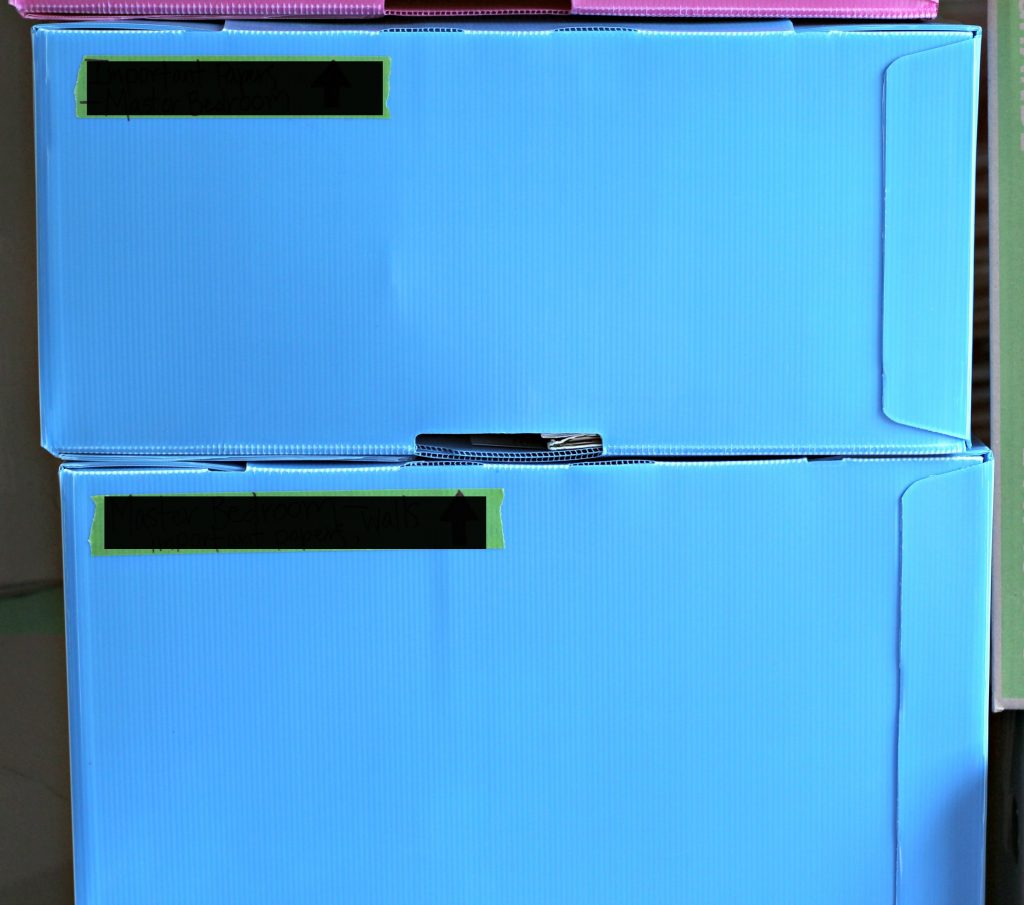 Is there anything else you would include in your First Night Box (or boxes)?
I have a series of posts about packing and moving. I'll link the posts here so you can find them all in one place. If you'd like me to add anything else just let me know.
10 Tips for a Successful Yard Sale
How to Pack Your Home
Moving Check List
Moving Out Cleaning Check List
Things to Edit Before You Move
Preparing Your Home for a Sale
Paper Products Basket
Pin it for Later: