I am moving, there I said it! I guess that means it's real now. There's so much to do before a move so I will be sharing some tips on packing, moving, yard sales, and getting settled in a new place throughout the next few weeks.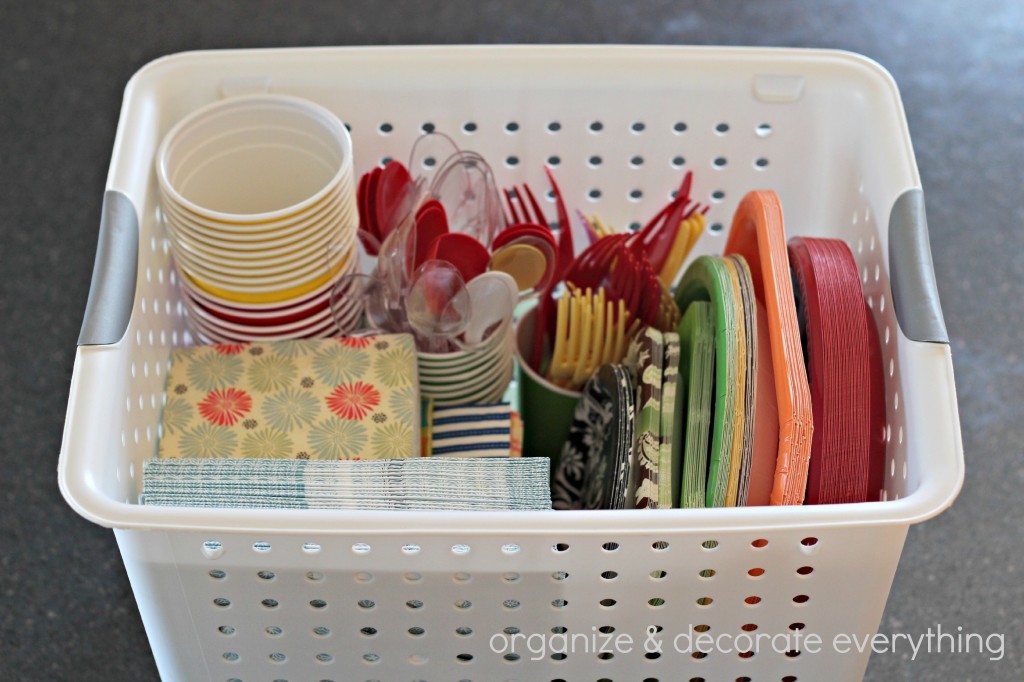 Here's my first tip for the last week in your old home. Make a Paper Products Basket. You know all those mis-matched plates, cups, napkins, and utensils you have leftover from birthday parties and other special occasions? Gather them all together and place them in a basket or tote. They are perfect to use for meals the final week in your home and even the first few days in your new home. You can pack up your cups and dishes and won't have to wash anything, just toss them. Plus you'll use all your paper products and you'll have one less thing to pack.
I hope this quick tip saves you a little sanity during your move.
I have a series of posts about packing and moving. I'll link the posts here so you can find them all in one place. If you'd like me to add anything else just let me know.
10 Tips for a Successful Yard Sale
How to Pack Your Home
Moving Check List
Moving Out Cleaning Check List
Things to Edit Before You Move
Preparing Your Home for a Sale
First Night Box and Bags