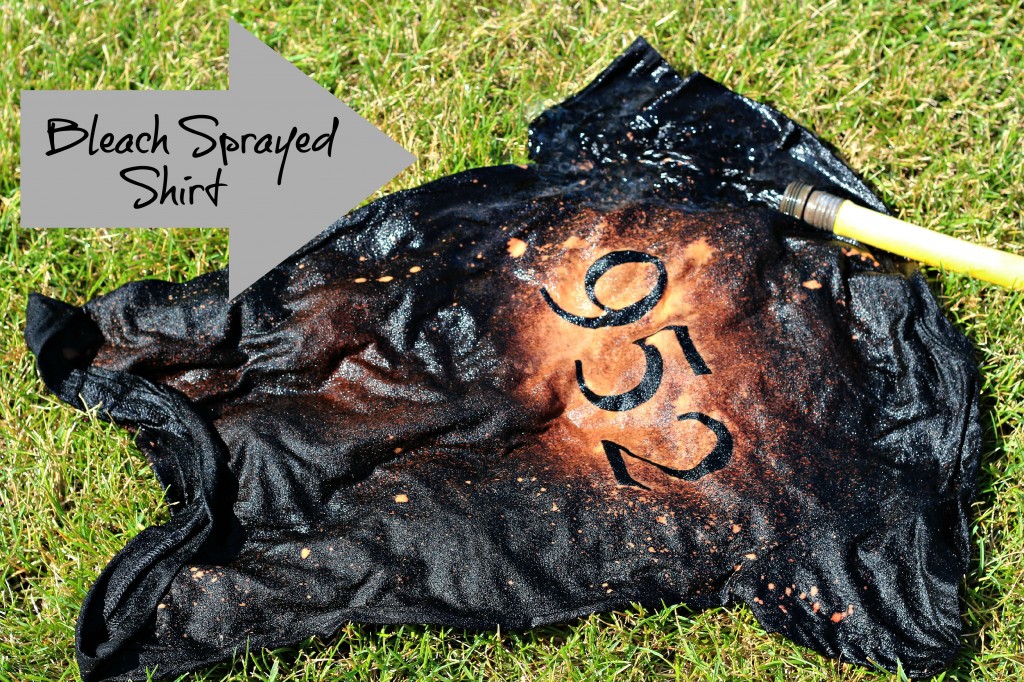 I'm going to be at Cub Scout Camp all day today. I actually like going and there are a lot of fun things for the boys to experience. Our Scoutmaster had a great idea to make troop shirts so our boys didn't have to wear their hot Scout shirts all day.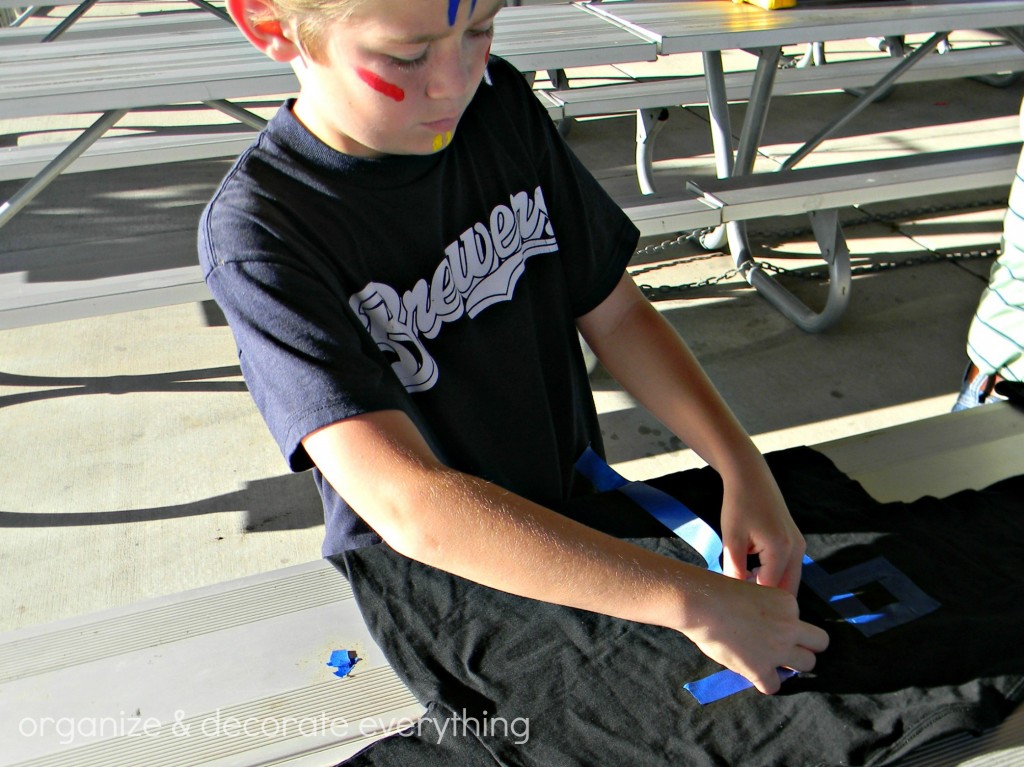 The boys started by using pieces of painters tape to make our troop number, initials or name, and anything else they wanted on their shirt.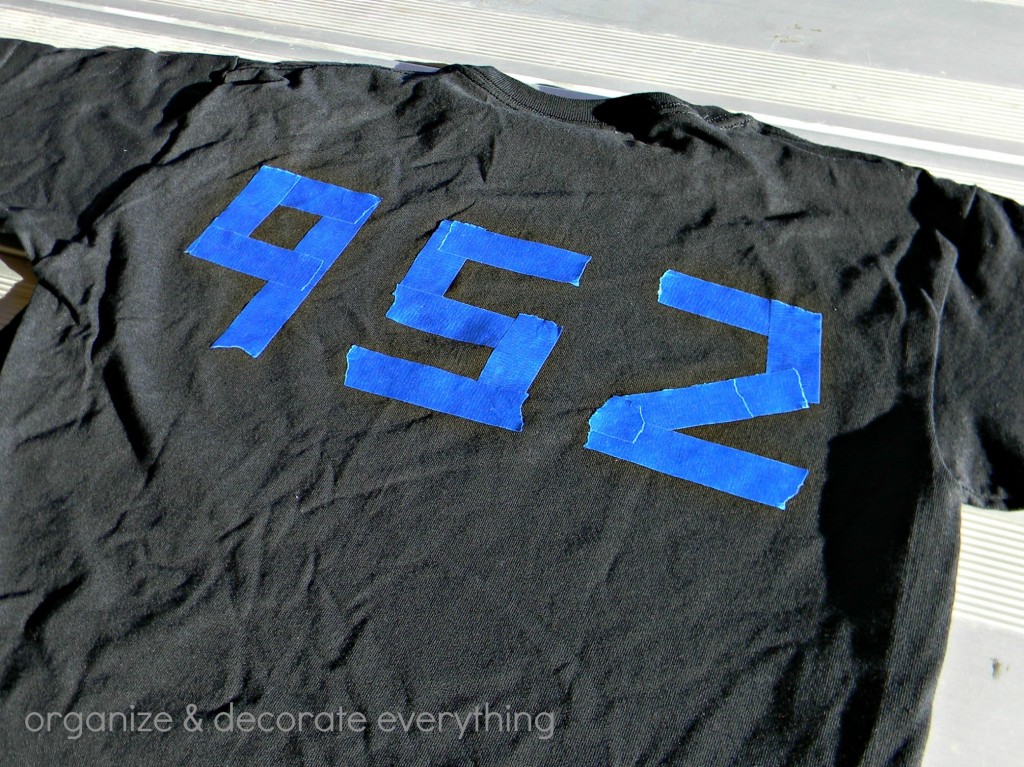 I think they did pretty good with just painters tape.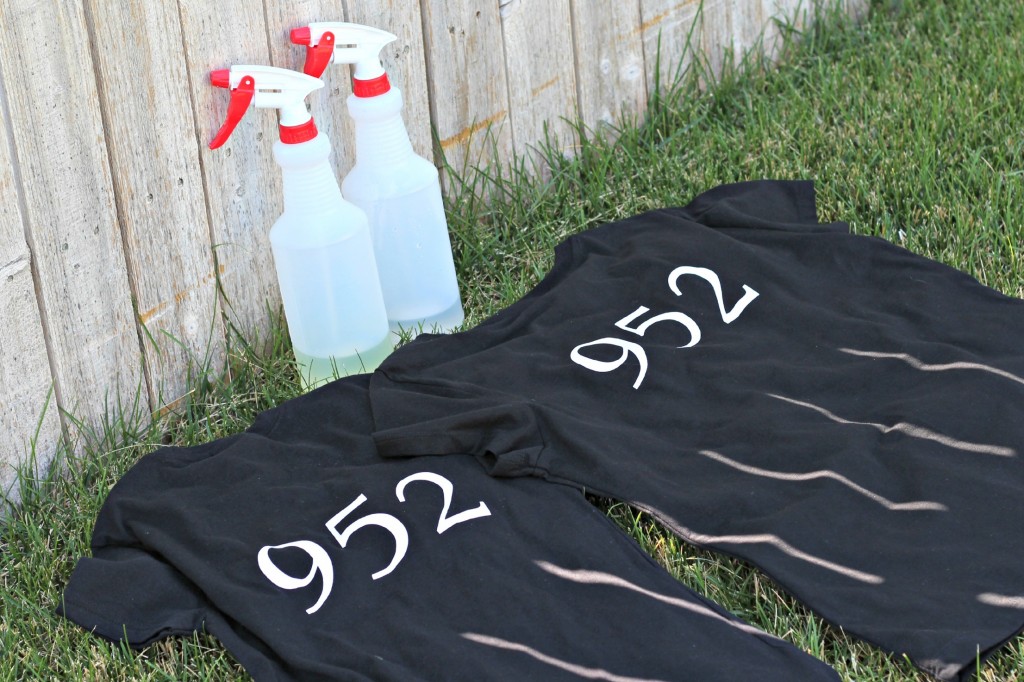 I decided to take the easier route and use my Cricut.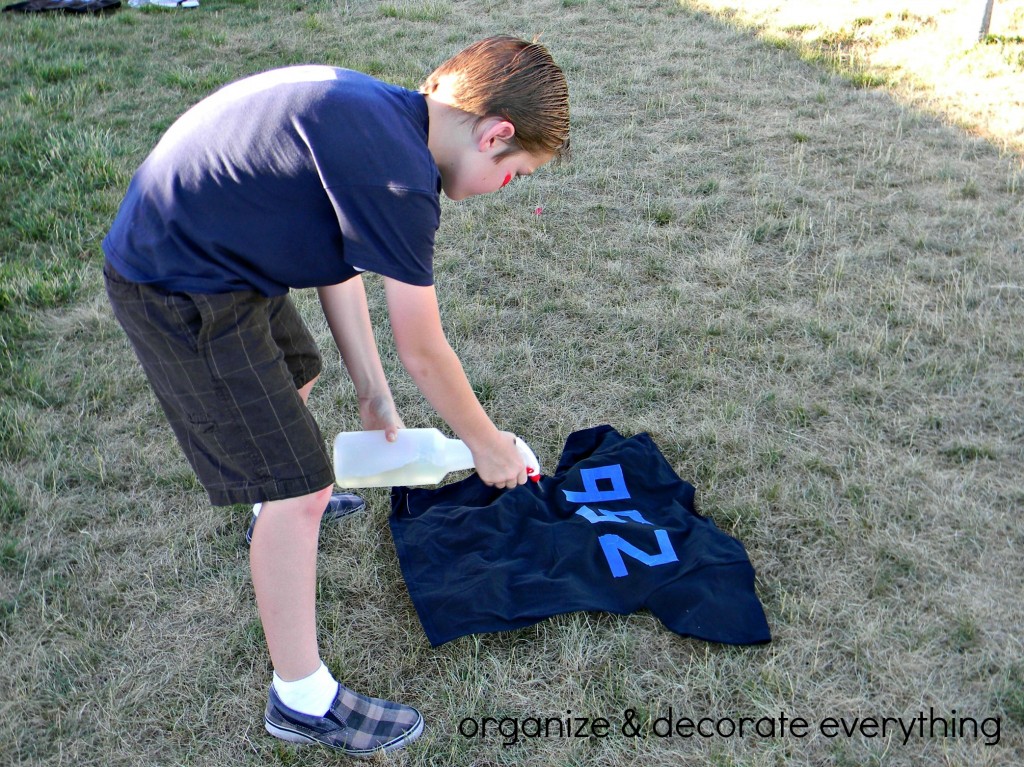 Once you have your design taped off use a squirt bottle filled with half bleach/ half water to spray your shirt. It will start bleaching the color out in a few seconds. It works best on 100% cotton. You can spray both sides of your shirt. Adjust the spray nozzle to the type of spray flow you want.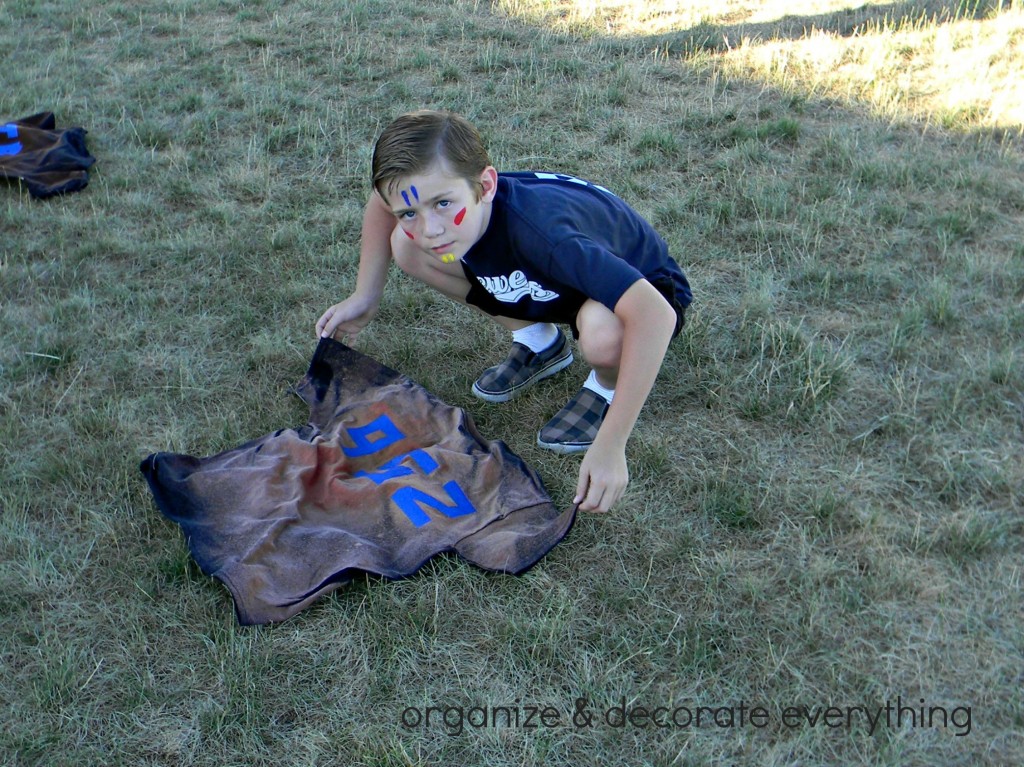 Once your shirt is bleached how you like it, spray it with a bottle of vinegar to stop the bleaching process.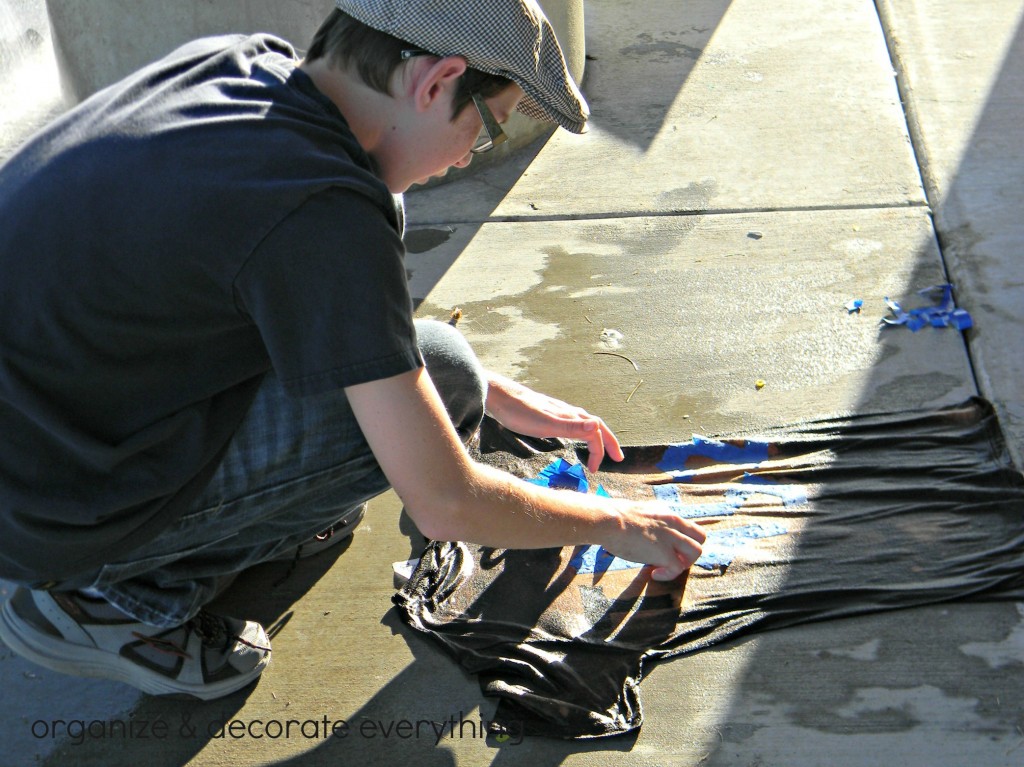 Rinse the shirt in water then take the tape off. Launder the shirt separately for the first wash.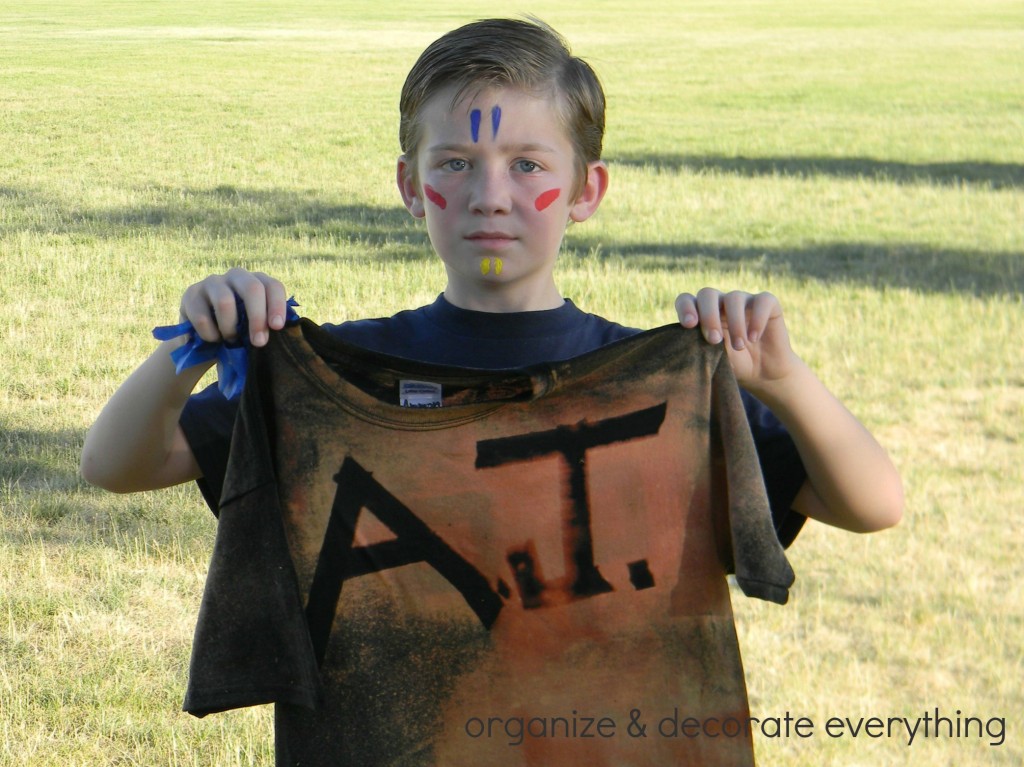 I love how all the boys shirts turned out so differently and that we'll be able to spot them in a sea of Scouts.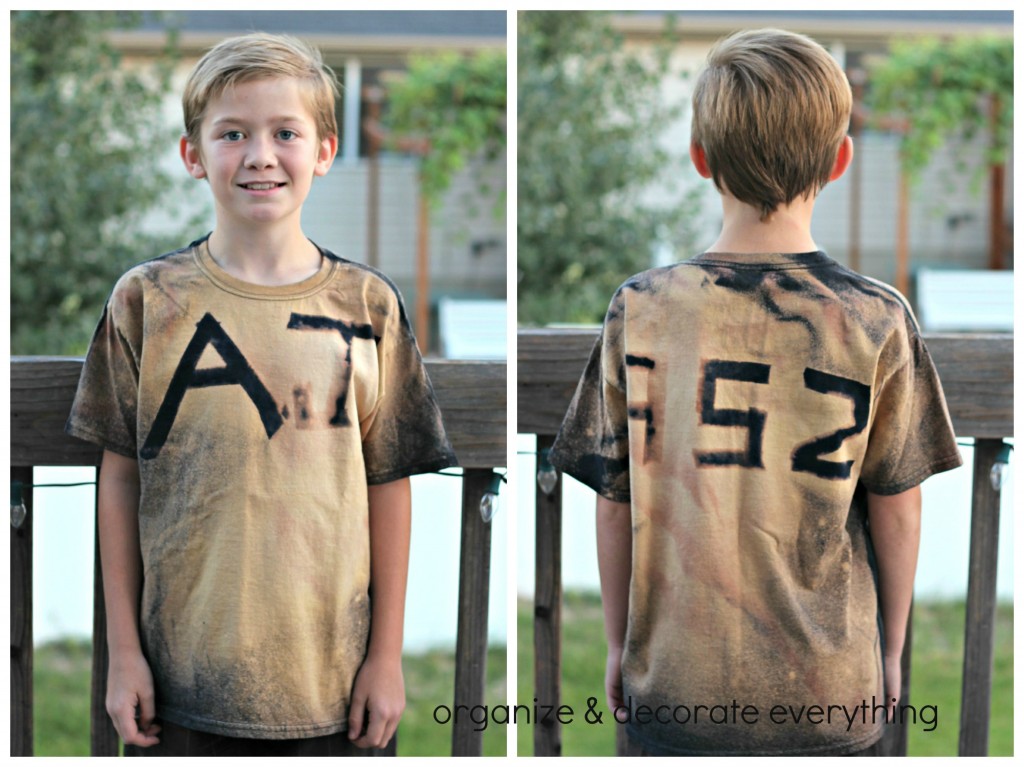 Now I'm ready to try this process on different colored shirts. What about you?
Disclaimer Added: This was only done outside with the supervision of adults. Do not do this inside a building or garage or without adult supervision. Also rinse the shirt outside with a hose as shown in the photos.