Do you want an easy banner you can make from just fabric scraps and rope or twine?  It would be perfect for any outdoor party or celebration this Summer. And since you probably have the supplies on hand you can get started on it right away without any cost to you.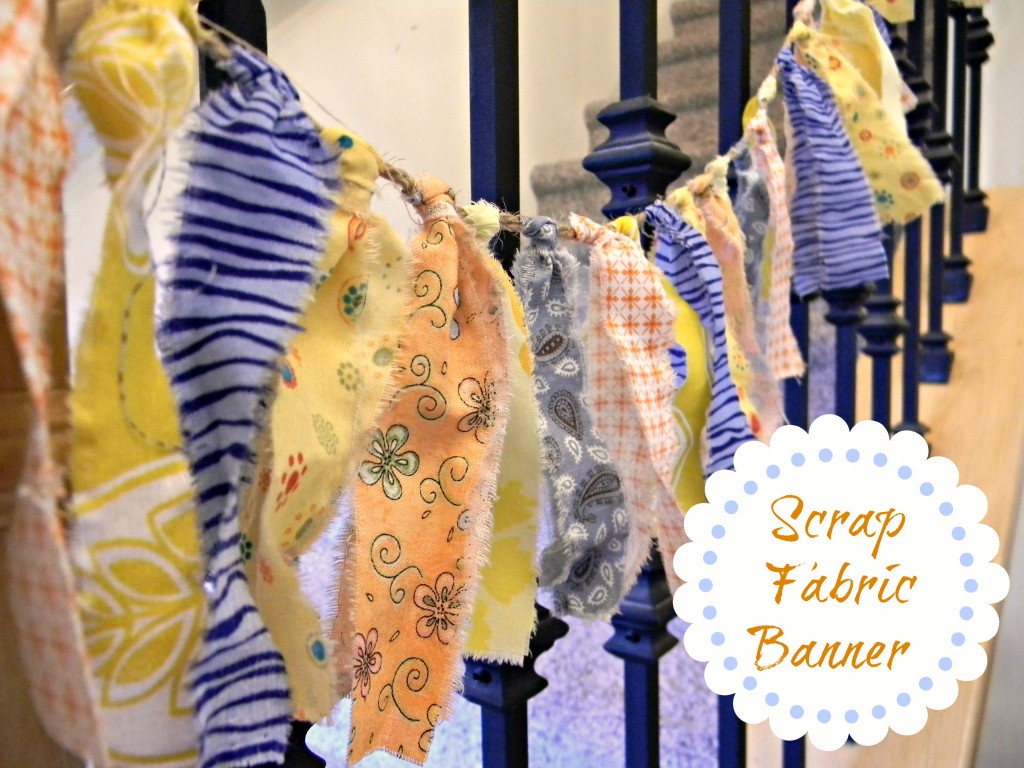 I originally made this for camp last year. There's something calming about handmade banners blowing in the Summer wind. They also look so fun and festive hanging on a covered porch or between trees. It makes me want to have a party right now.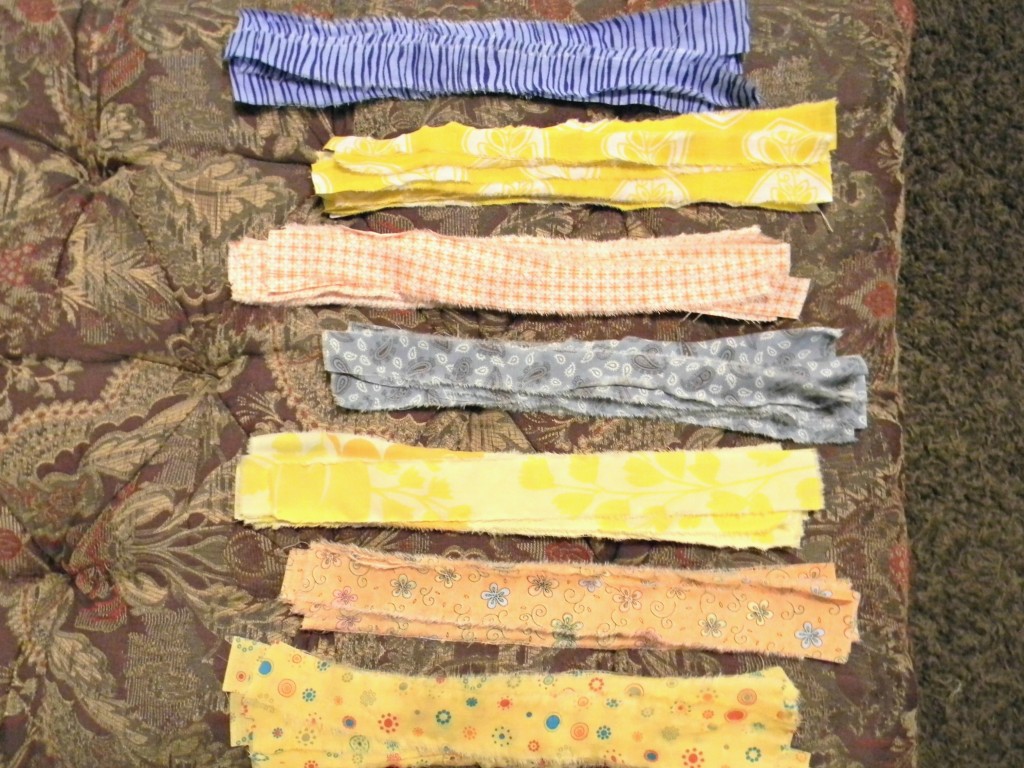 I chose 7 different fabrics for my banner, one is a vintage sheet. Can you guess which one? The fabric was torn in 12″ x 1″ strips and I had 12 pieces of each fabric.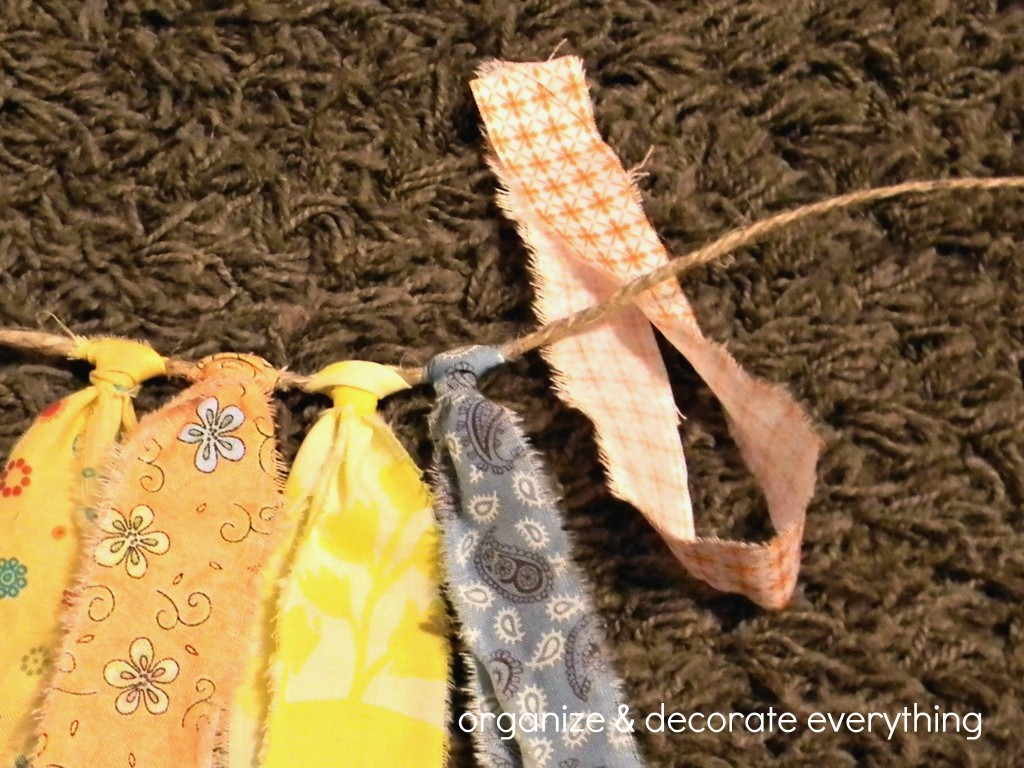 I attached the strips to the rope using this method.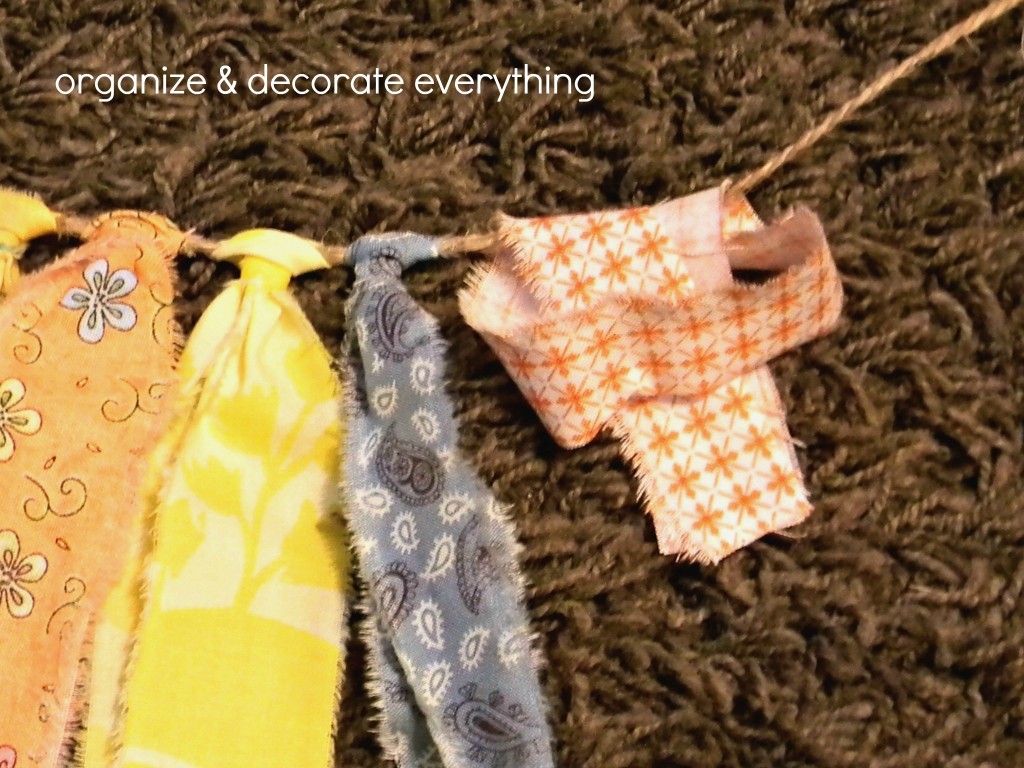 Really fast and simple . I love how the colors all work together.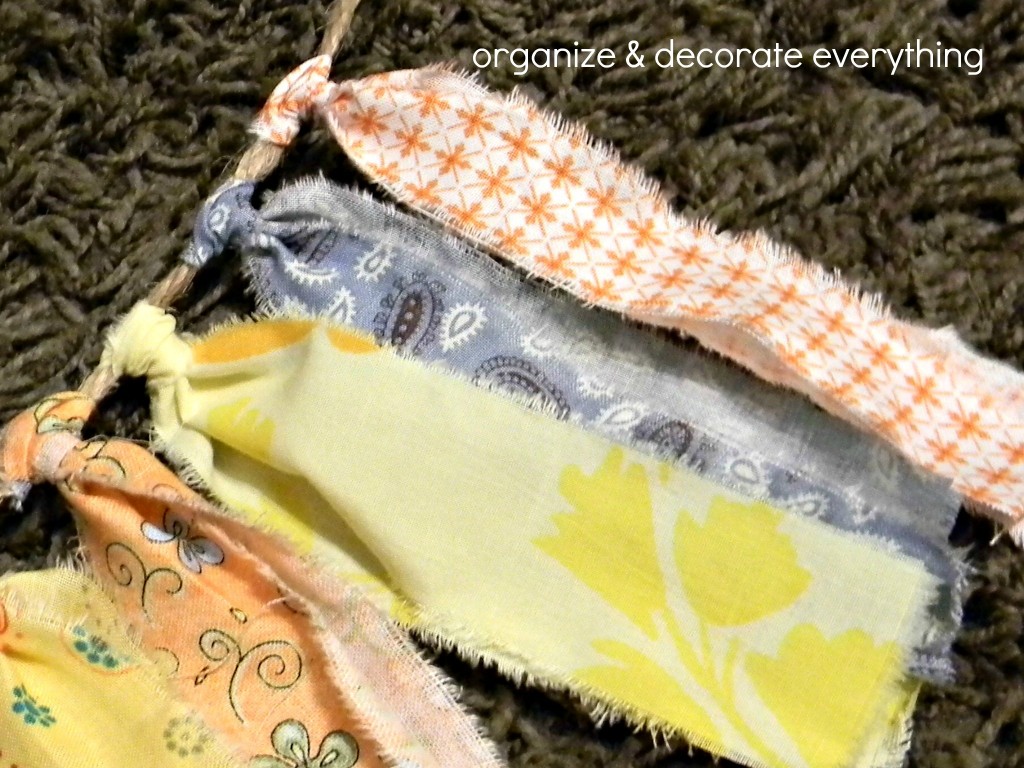 Can you see the vintage sheet now? I think it's so fun to mix colors, fabric and patterns.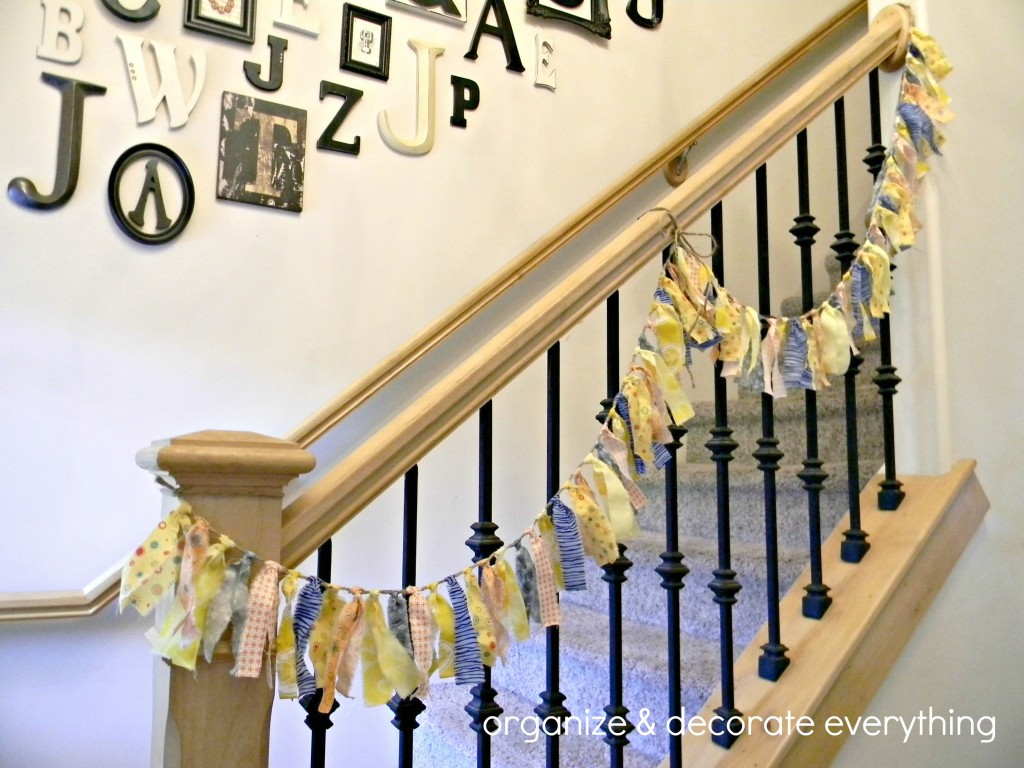 I might have to make a smaller one to hang on the mantel now.