This is the 3rd post in the Easy Everyday Organizing Series. Today we're going to be talking about Space Assessment. If you need to catch up please go back and read these 2 posts: Why Do You Want to Become Organized and Decluttering. The first one is very simple and the one on decluttering will give you great tips on getting rid of the clutter before you start organizing.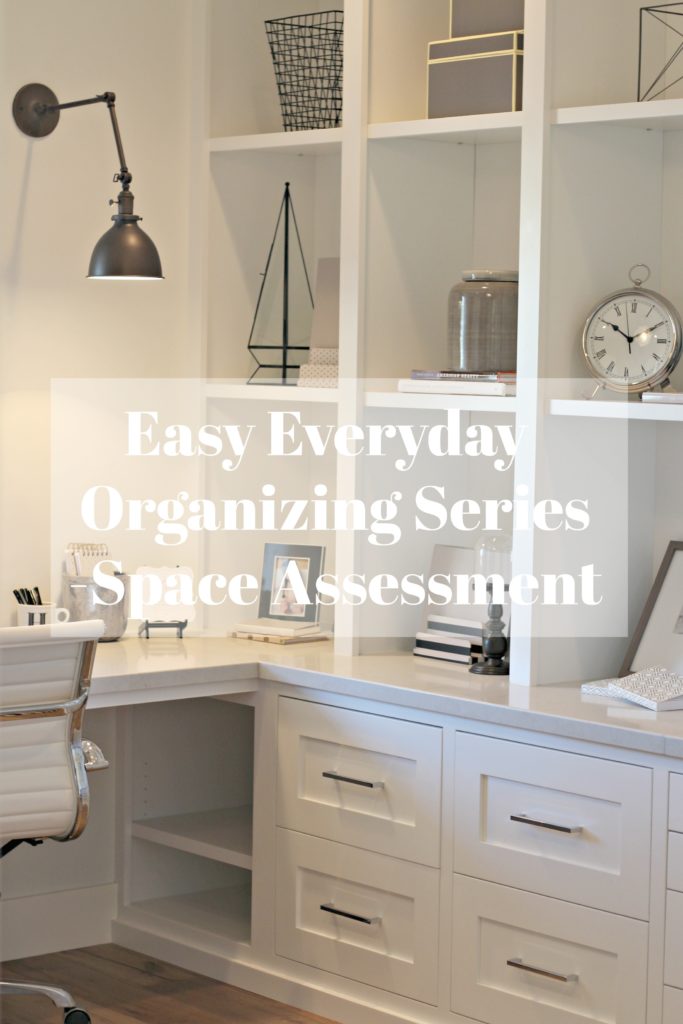 Once you rid your home of clutter it's time to assess how much space you really have. We downsized several years ago and are living in a much smaller home. Instead of trying to cram everything in, I had to get rid of (a few) things to fit into my new space. I had less things but I also had less space so it was still a challenge in some areas. It's time to evaluate how much space you have in an area and what needs to be stored. You want to make sure you have 20% unused space available at the end, even if that means you have to declutter a little more. Having that unused space gives you a little cushion if you need to purchase something new. Now let's talk about different areas in your home and how you can utilize the space. For more information on projects, click on the highlighted links.
– Do you have floor space or would shelving work better in your area? I had tried a small hutch in this area and it was just too tight. The logical thing to do was to use the wall space, so I got 2 of the longest shelves I could find and stored my extra dishes there. Now it's functional and pretty. These shelves are from IKEA and around 6 feet long. Evaluate your space and decide what the best solution is for your area.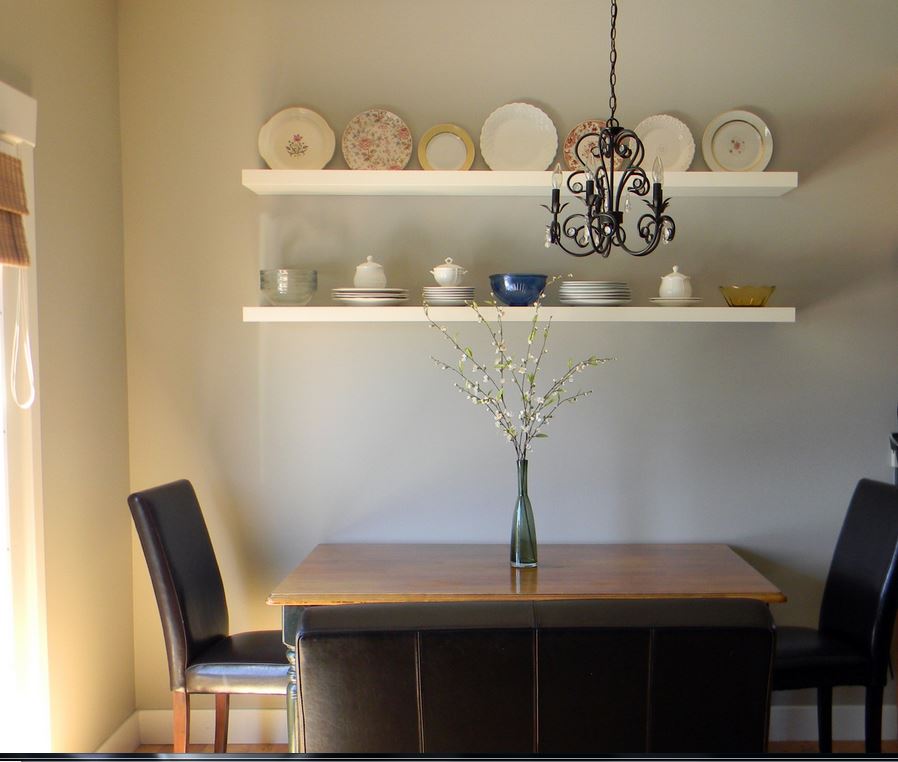 – Can you make something to fit your space and needs? This was the 3rd room I had used as a craft room in this house so I needed a craft table that could be easily moved and changed around if needed. Since then I have moved to a new house I have been able to change the table around a bit and still be able to use it in my new space. I also added the curtain to hide storage under the table.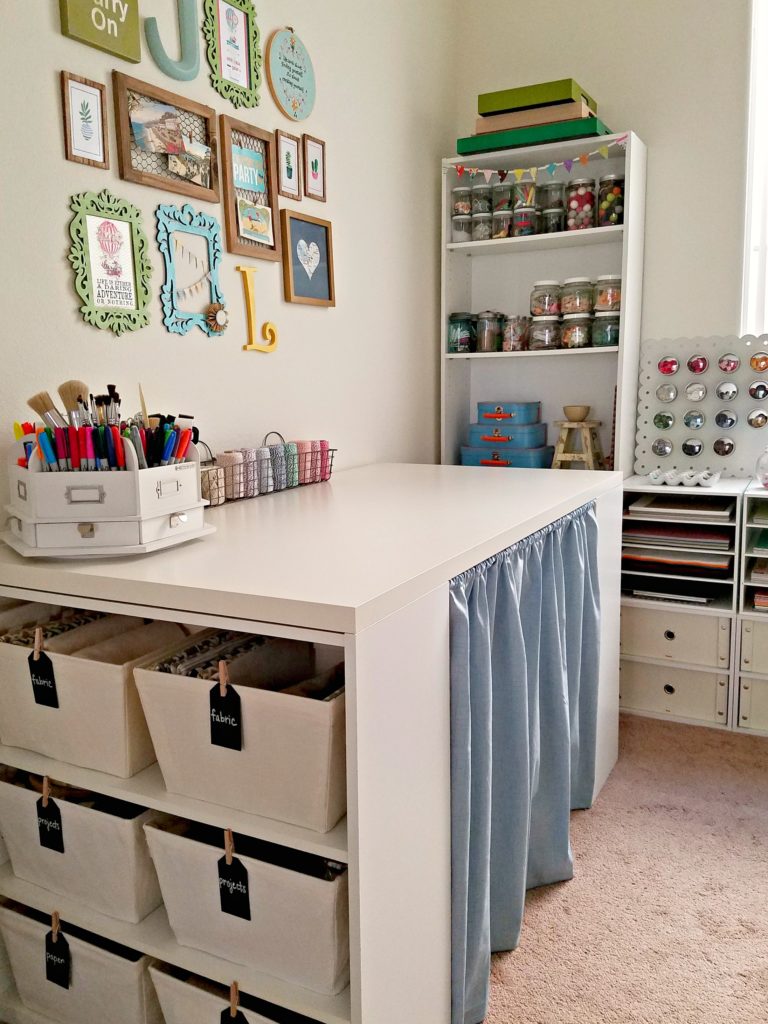 – Can you make adjustments to existing furniture? This space was too small for both of the benches, so I left one and used the other one somewhere else in the house. The table and bench now fit perfectly in this little Lego and art corner of the bedroom. Now that we have moved again I actually got rid of both benches and just use the table. The next step is to paint it a color.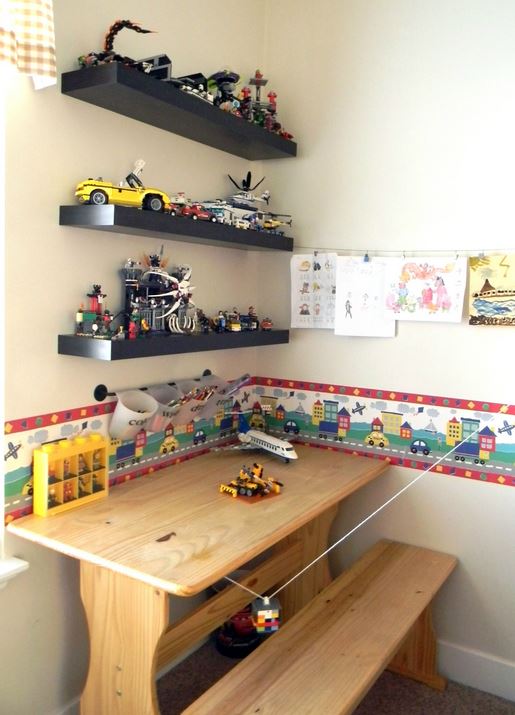 – Do you have an empty wall you can add vertical storage to? Adding hooks to a wall is a great way to add more storage space without taking up much room. This wall is in my son's closet and was a perfect place for him to hang jackets, pjs, ties, hats, belts, bags, and anything else he didn't feel like hanging up on a hanger.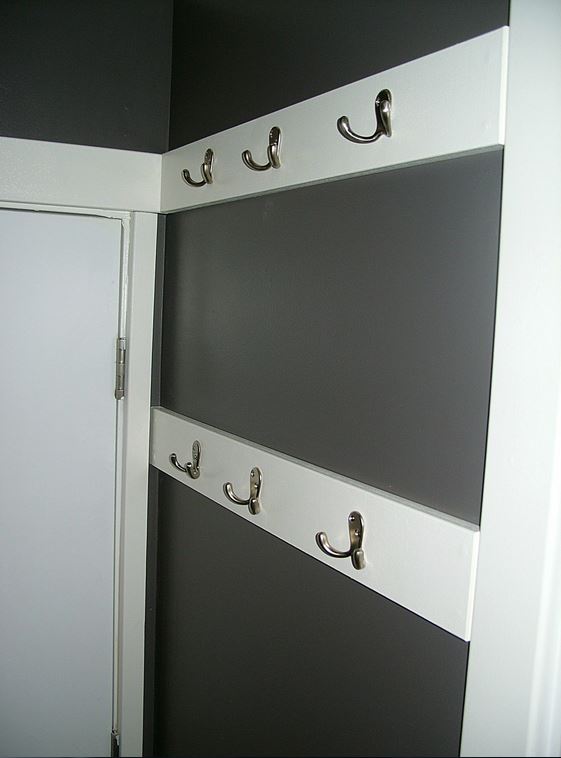 – Do you have a space that could be better utilized? Ammon's bed has been a loft bed, a bunk bed, a loft bed again, and now it's a bunk bed again. A little crazy, but I love that I have been able to utilize it to it's fullest. My boys have loved when they have been able to use it as a hide out and play area, but sometimes that space has needed to be used as a bed. I love that I have that option when needed.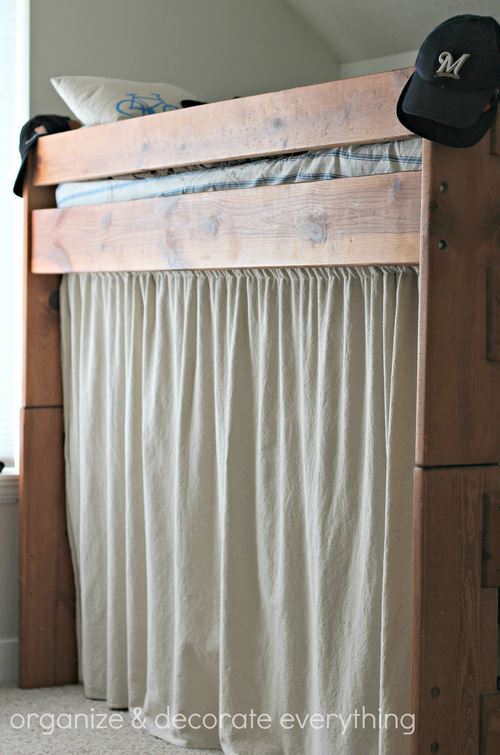 – Do you have versatile pieces of furniture? Think end tables with storage, using an ottoman with storage that also doubles as a coffee table, a small dresser in the entry for storage, baskets or small ottomans under a console table, bookcase with storage baskets or cabinet doors, a bench with storage, and so on. You get the picture. When you need to purchase something new purchase pieces that can be used in more than one way.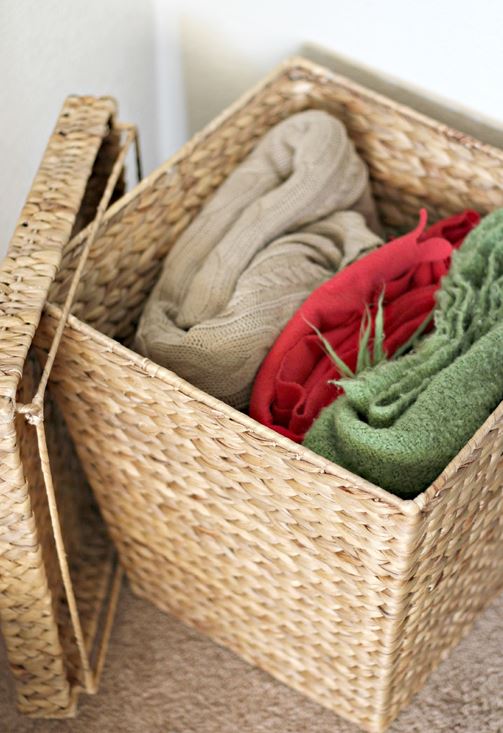 – Do you have a little used area you could use in a better way? This room is in our old house and right off my daughter's bedroom. My husband built it into the attic area as a playroom for her. As she grew older she no longer needed it as a playroom. We moved before we were able to change it into a sitting/hangout area but that was the next transformation. Look around your home to see if your need to transform an area for better usage.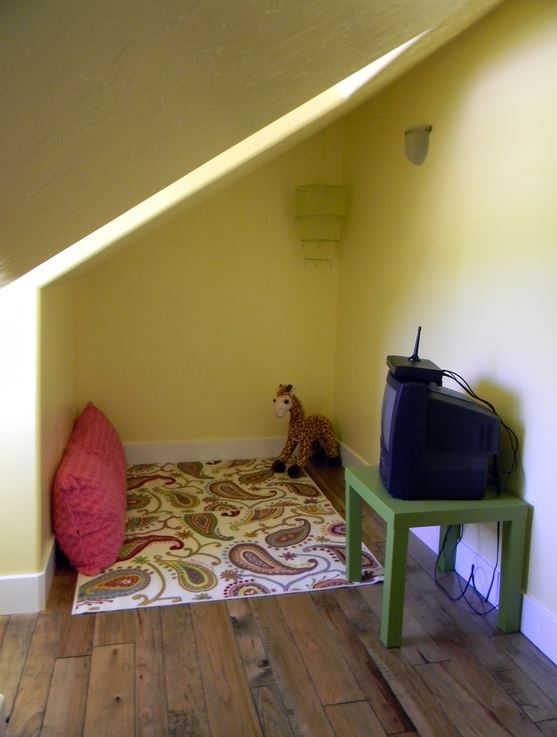 – Where are you dropping your mail, the keys, your purse, backpacks, library books, your shoes? Make your storage spaces in those areas. Where you drop your things is where you should make your storage spaces. It makes sense and will make it easier on everyone in your family, especially you.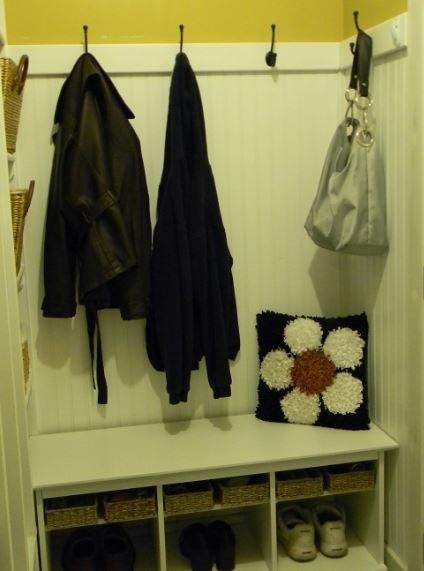 Don't overlook the obvious and simple especially if you have limited space.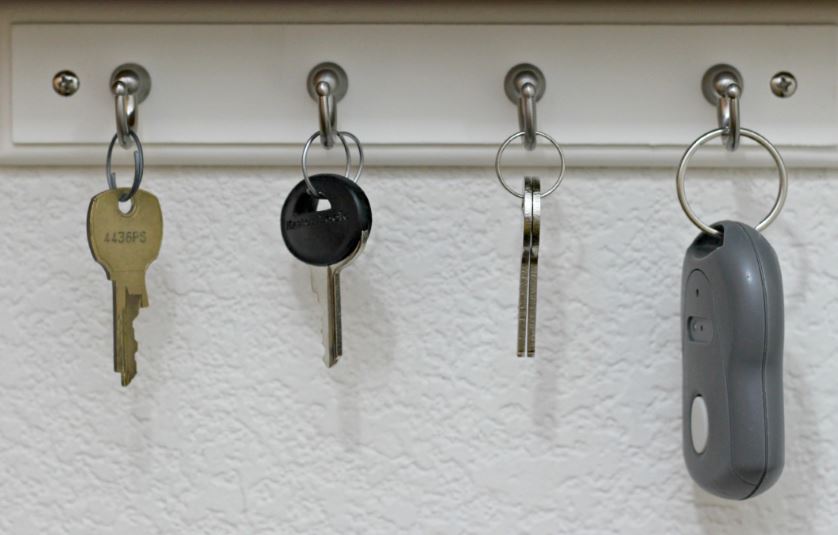 The next post in the series will be on Filling the Space so don't forget to check back soon.
Here are links to the rest of the series. Feel free to pin every post in the series to reference back to (once the posts are live they will be highlighted)
Easy Everyday Organizing Series
Decluttering
Space Assessment
Filling the Space
Re-Assessment of Your Space
Maintaining Your Organized Space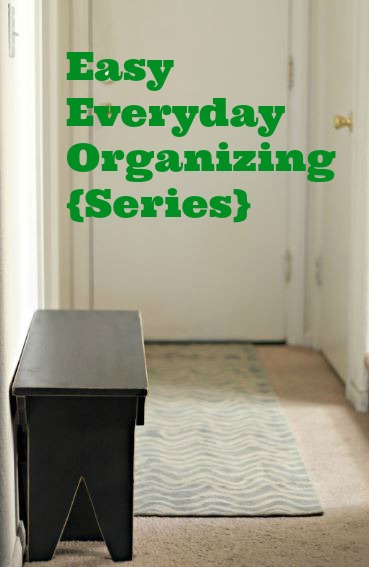 Pin it for later: Easy Everyday Organizing – Space Assessment