I love organizing but I love crafting just as much. If there's a way I can make organization look even better I will, so I've collected my favorite 20 Crafts to Make Organizing Easier. These are my favorite crafty organizing ideas I've shared on the blog over the past few years. If you love crafting and organizing as much as I do I think you are going to love these ideas.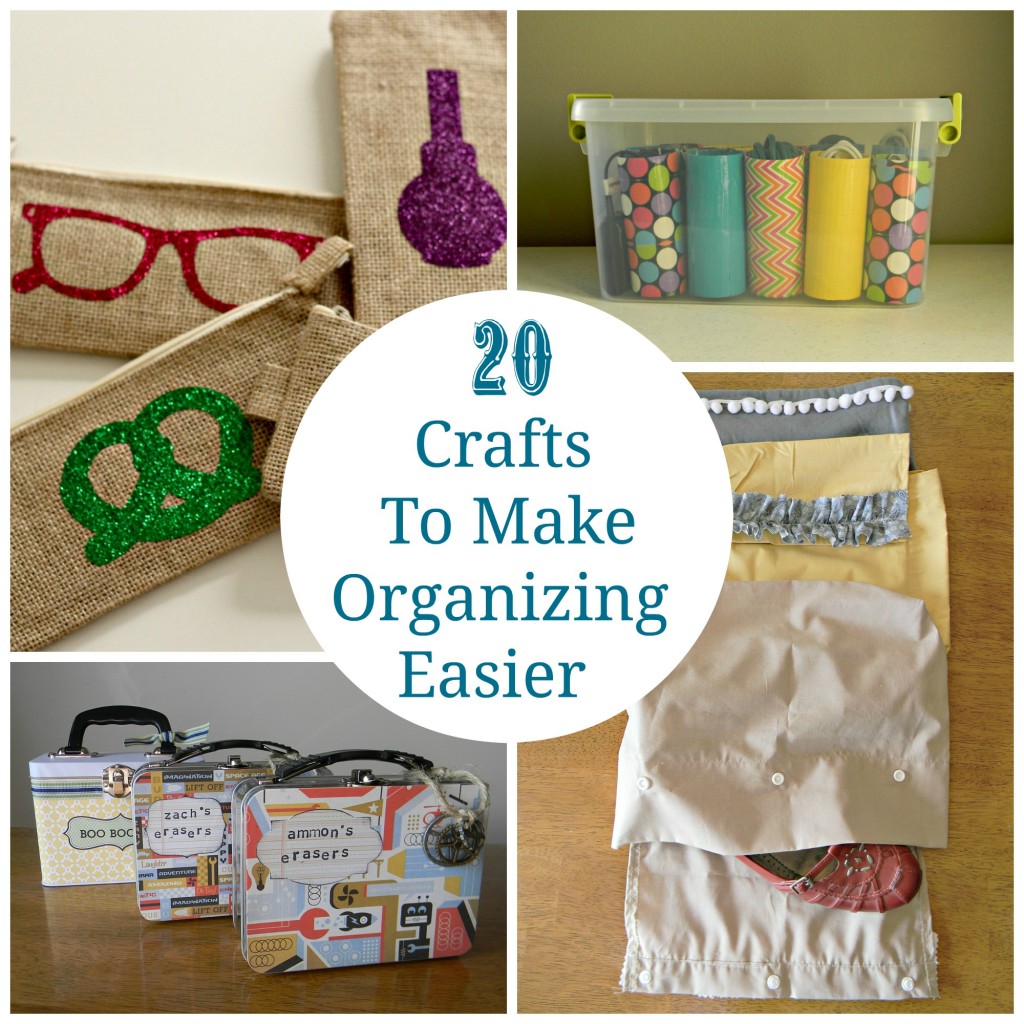 I have ideas for every room of your home, your kids, and yourself. Most of these projects only cost a few dollars or are free, so why just organize when you can make it look pretty too?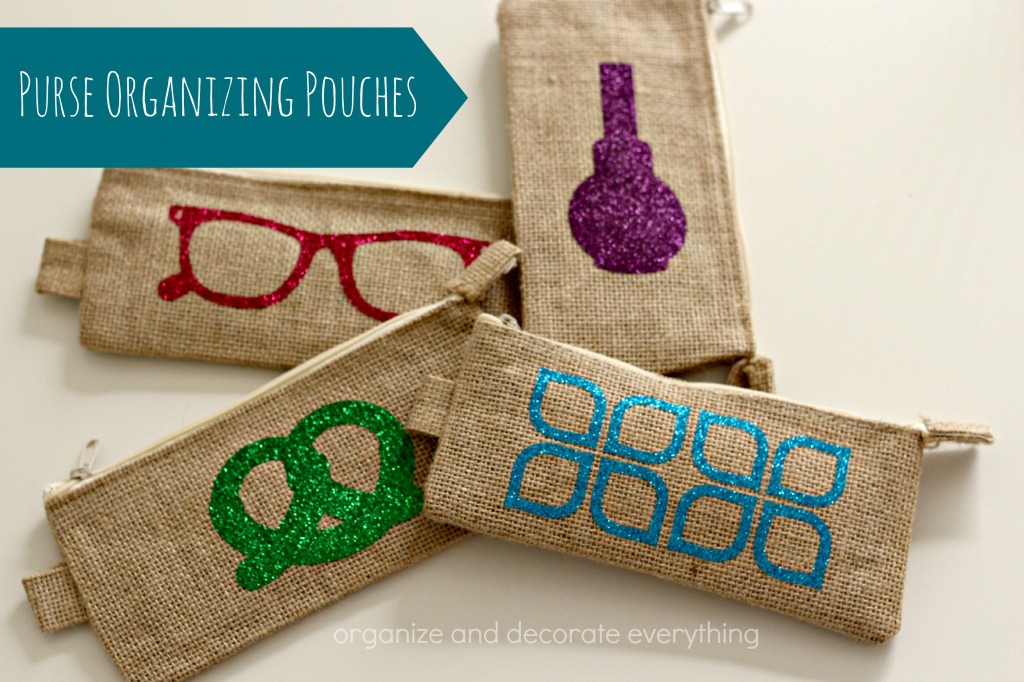 Purse Organizing Pouches I used vinyl on these zipper pouches but you could also use paint or stitch on them.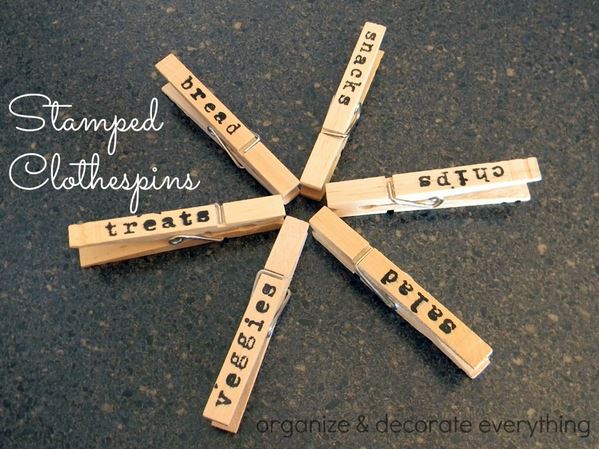 Stamped Clothespins Stamping clothespins are an inexpensive way to sort and label many things.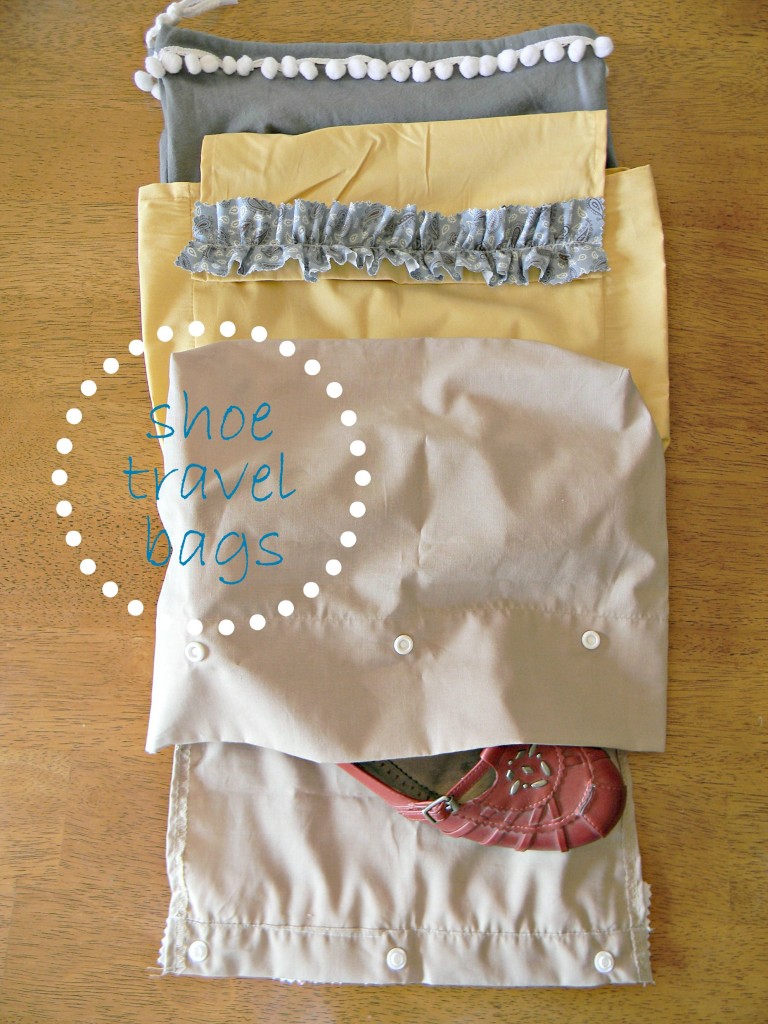 Shoe Travel Bags Add a little embellishment to make sheet bags into useful travel bags.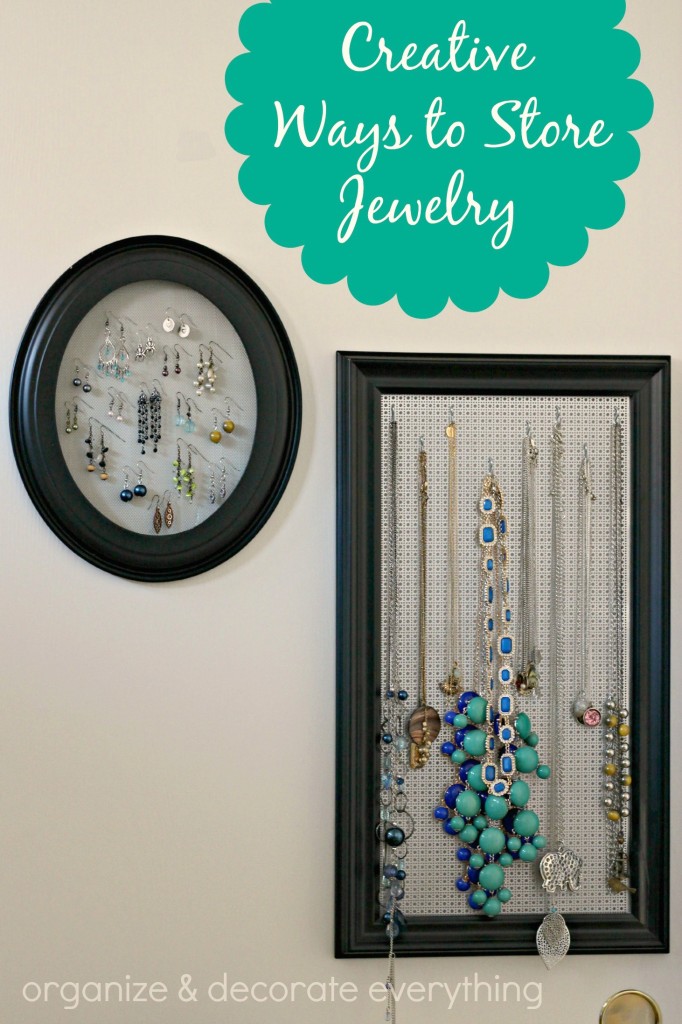 Hanging Jewelry Organizer Here's a creative way to store and display your jewelry. I like being able to see them and have easy access.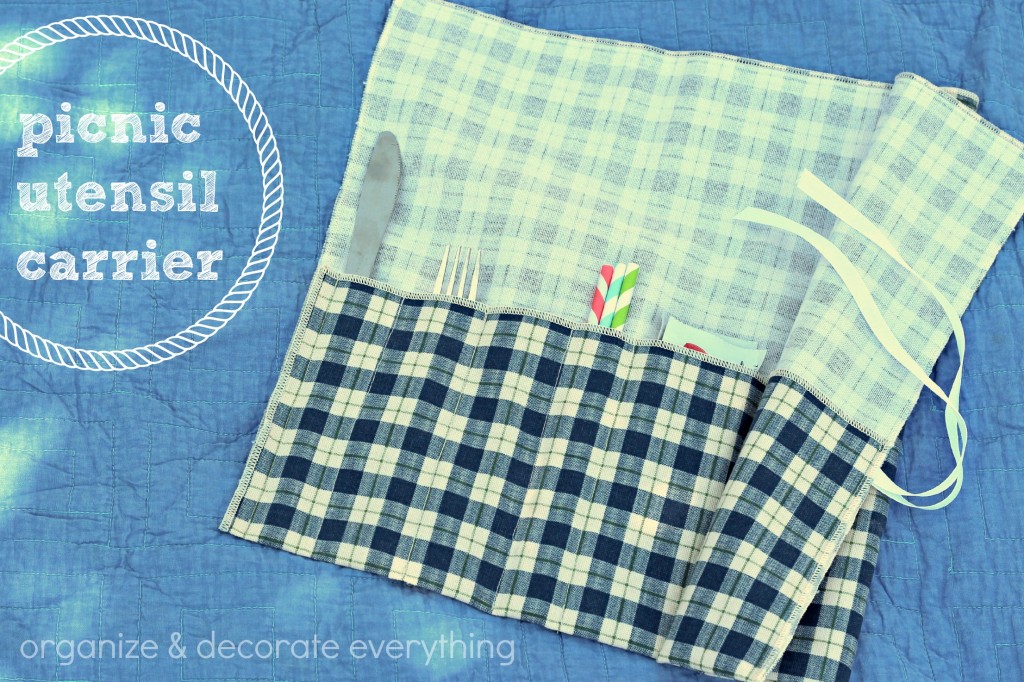 Picnic Utensil Carrier This utensil carrier is convenient, compact and easy to make.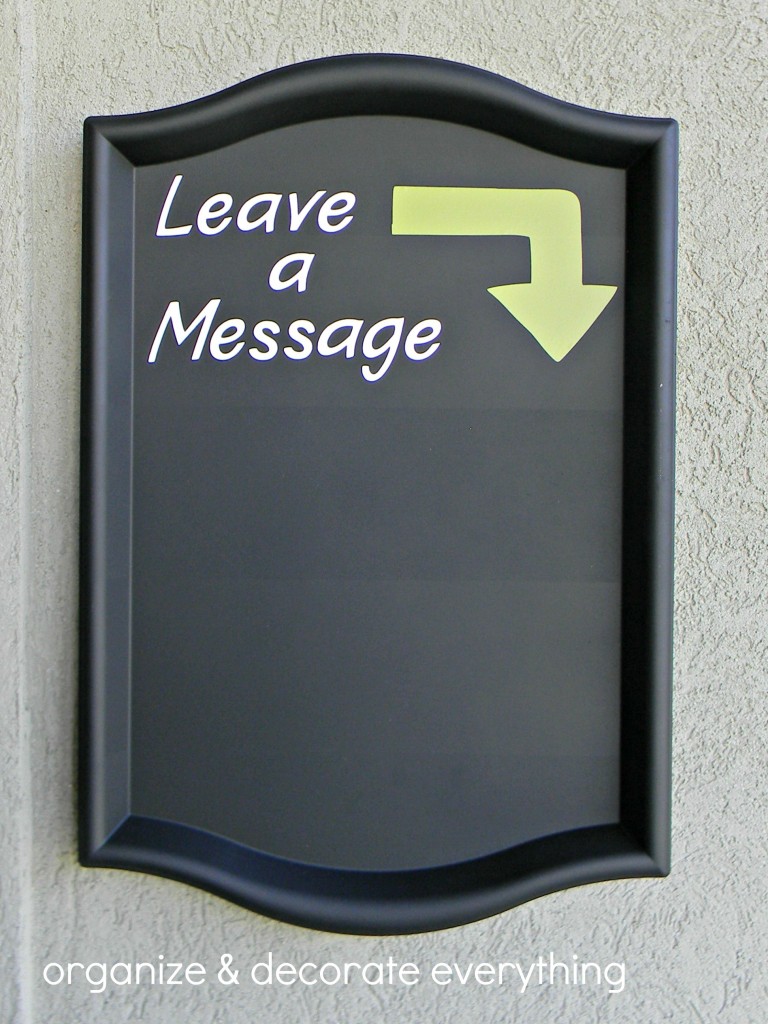 Chalkboard Message Board This is a fun addition to help your family and friends keep in touch with each other.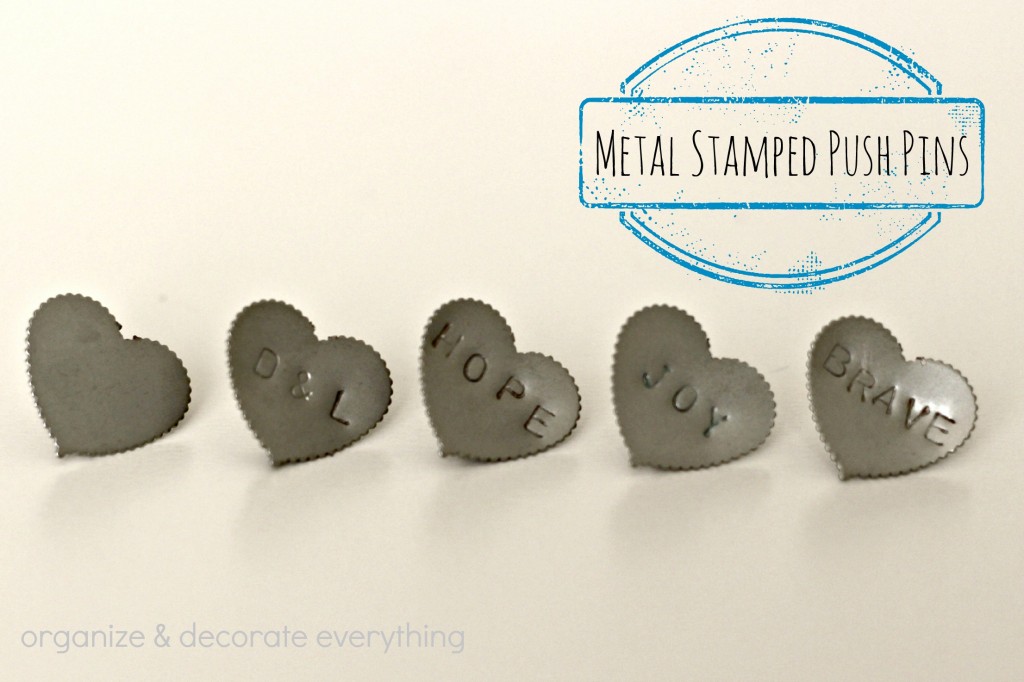 Metal Stamped Push Pins These push pins would make a great gift. You can customize them with any words you like.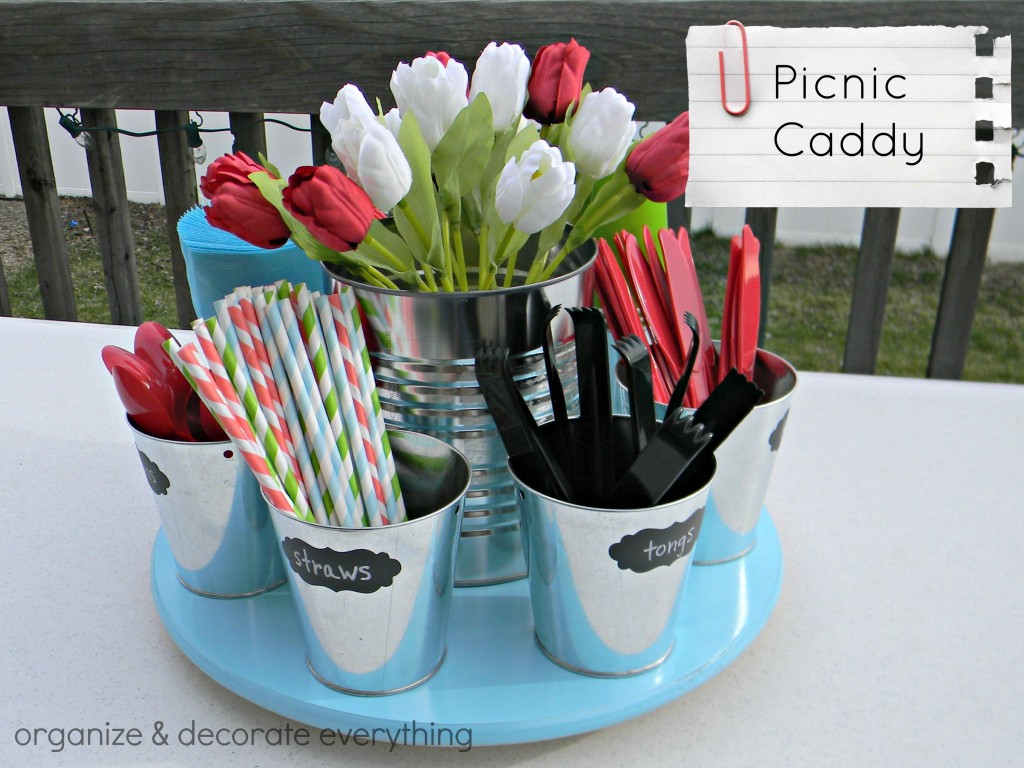 Picnic Caddy This is one of my favorite things for outdoor entertaining. Not only is it cute but it's very functional.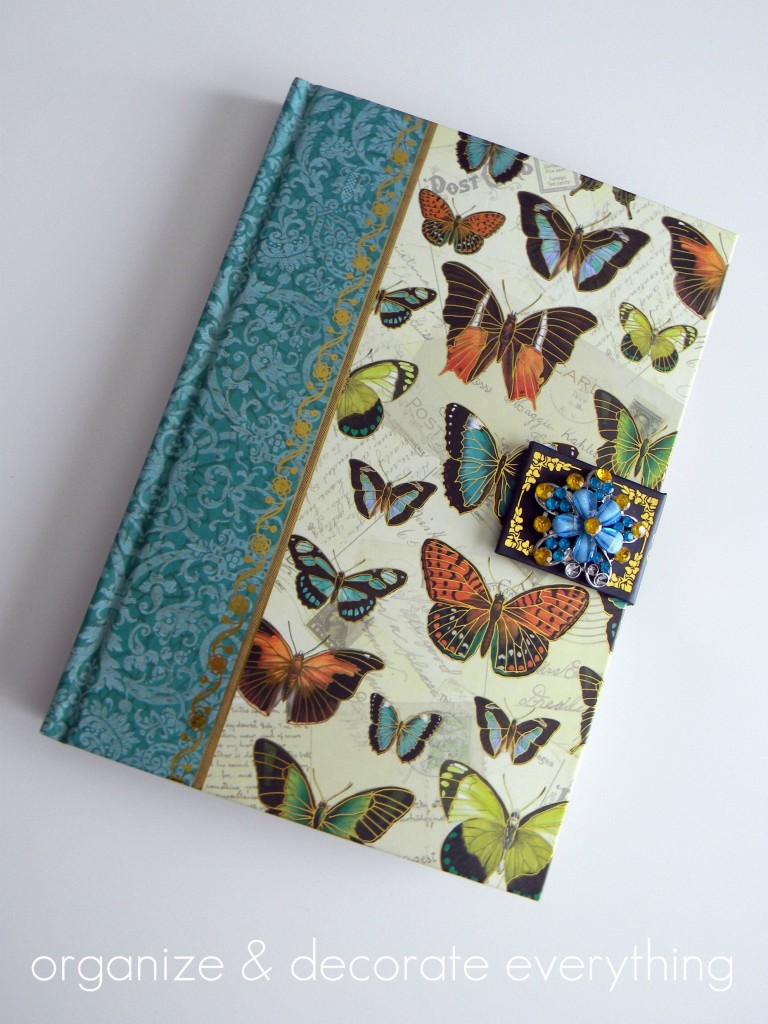 Kindle and Notebook Holder Customize your kindle holder by making it out of a pretty notebook or journal.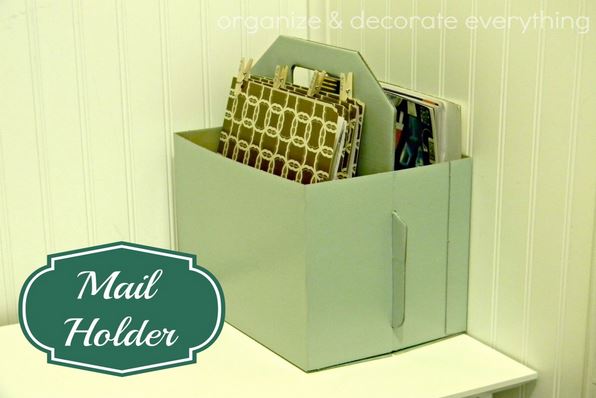 Mail Holder One of my favorite things is making something useful out of something free.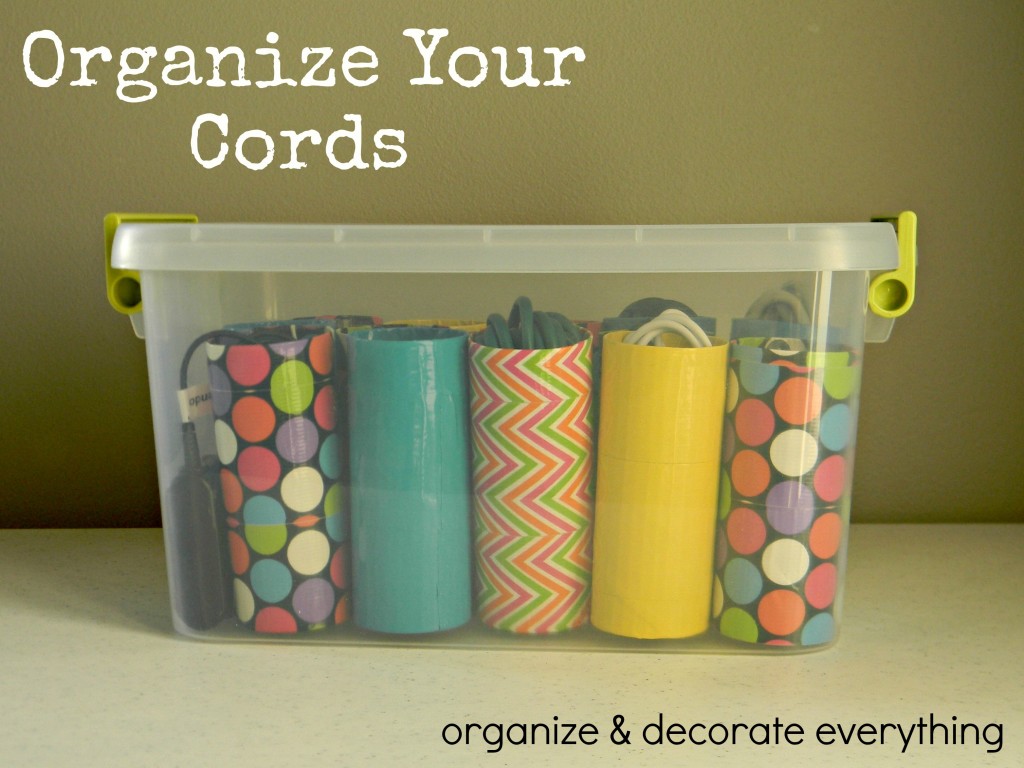 Organize Your Cords Who knew you could make something so useful out of toilet paper rolls and patterned duct tape.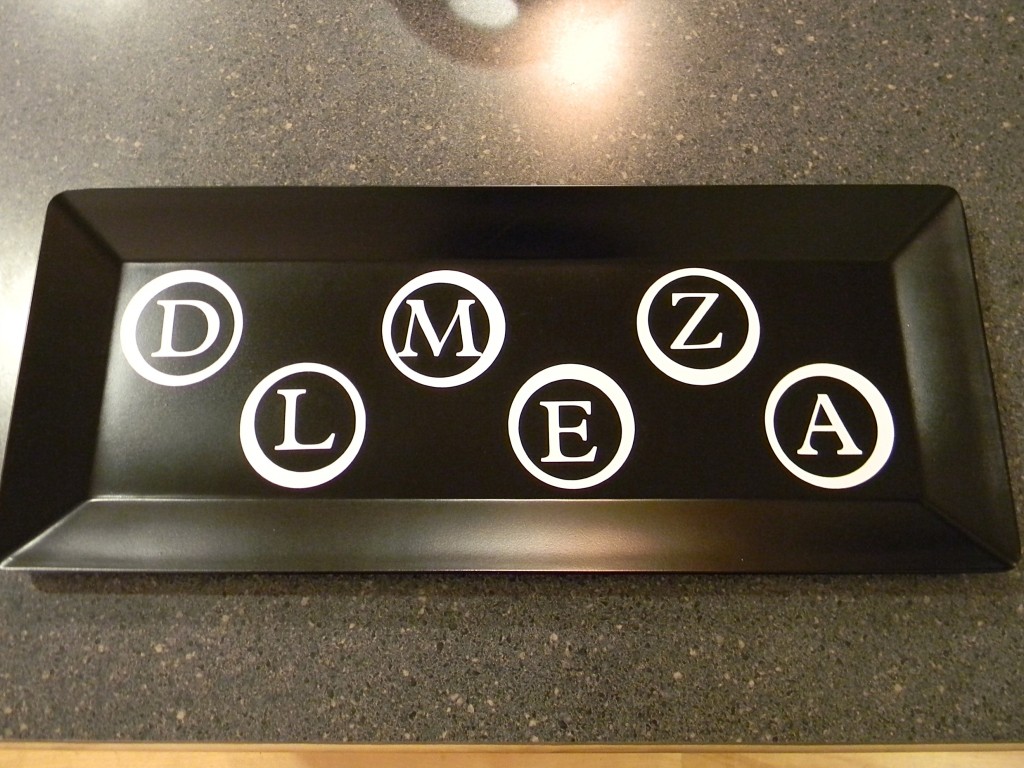 Kitchen Cup Organizer If you have several cups floating around your kitchen this cup organizer might be just what you need.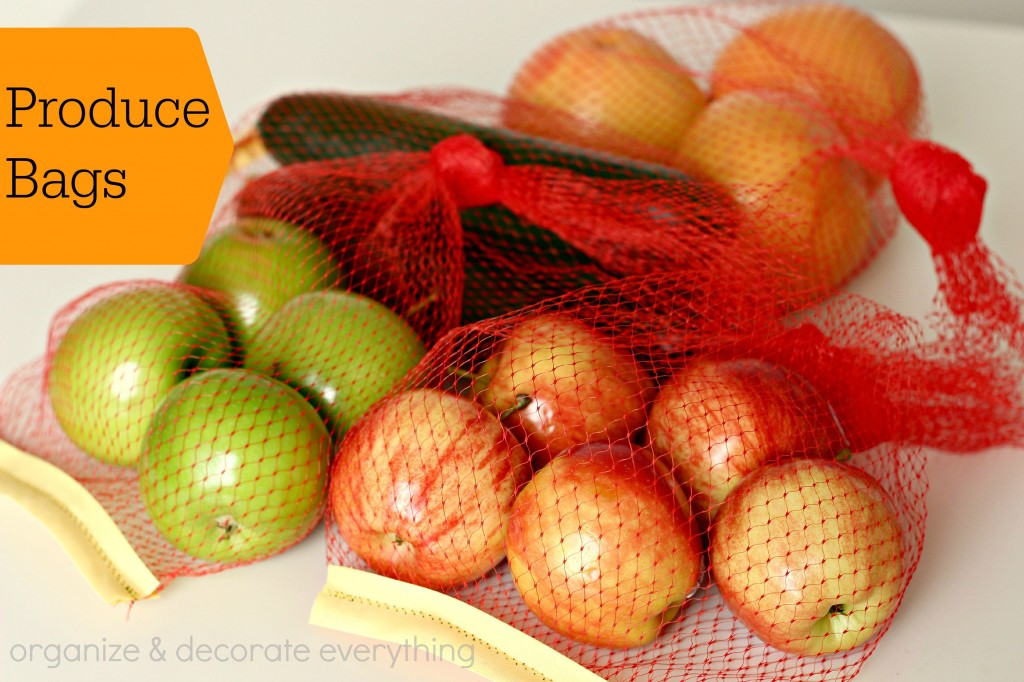 Produce Bags All you need is a few stitches and some bias tape to make these reuseable produce bags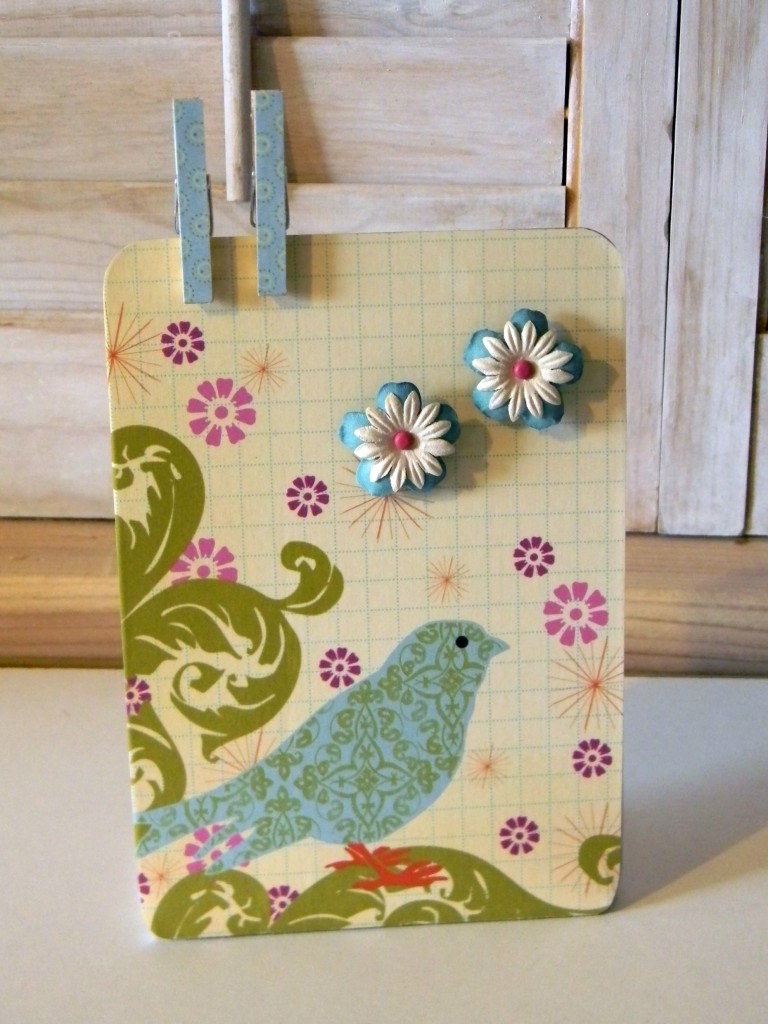 Magnetic Boards Make these boards to display pictures, quotes, or to leave messages on.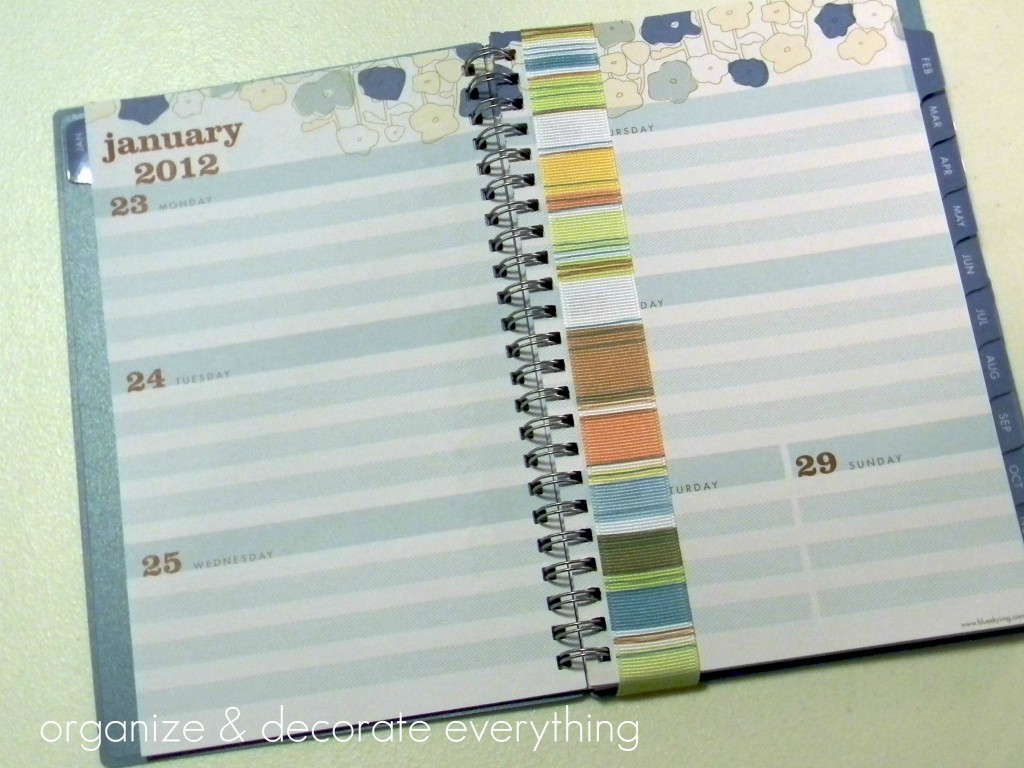 Wrap Around Ribbon Bookmark Make this easy book band to hold your place in a book, journal or day planner.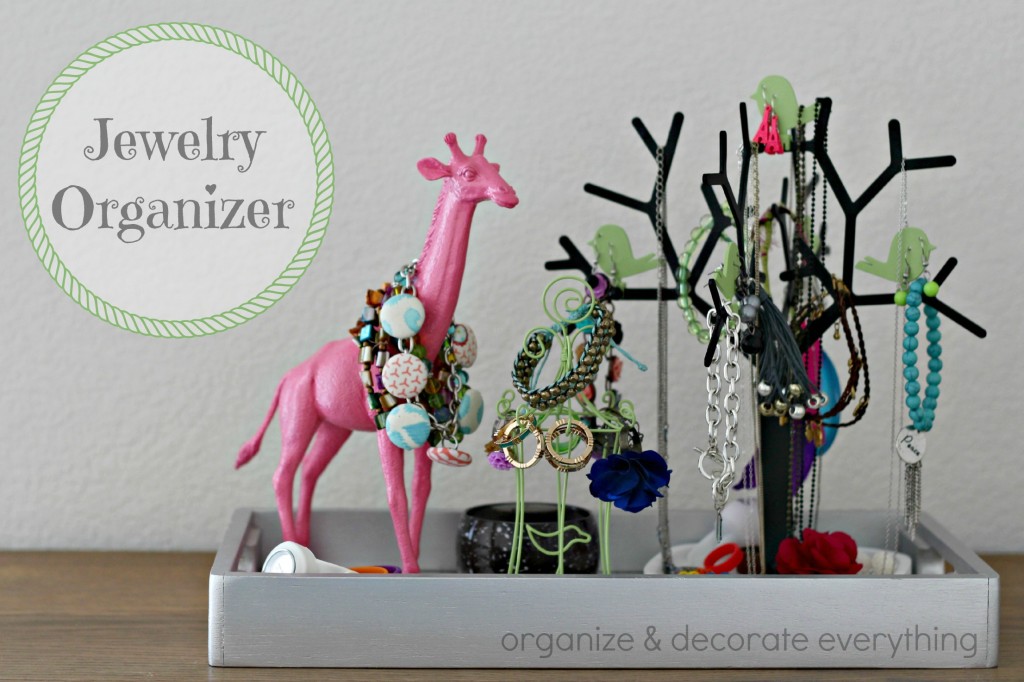 Jewelry Organizer Let your imagination run wild and create a jewelry organizer that fits your style.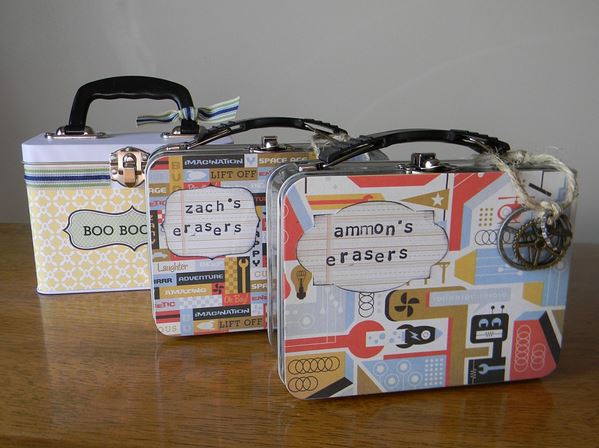 Organize Using Metal Boxes These metal boxes are great for holding small treasures and you can easily customize them.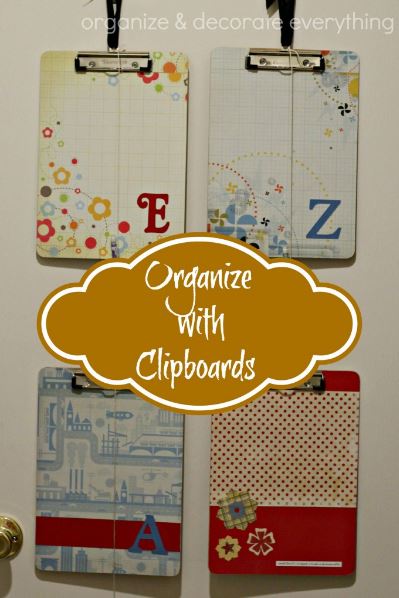 Organize with Clipboards I kept my kids school papers organized for years using clipboards. They were essential to make sure nothing was lost or forgotten.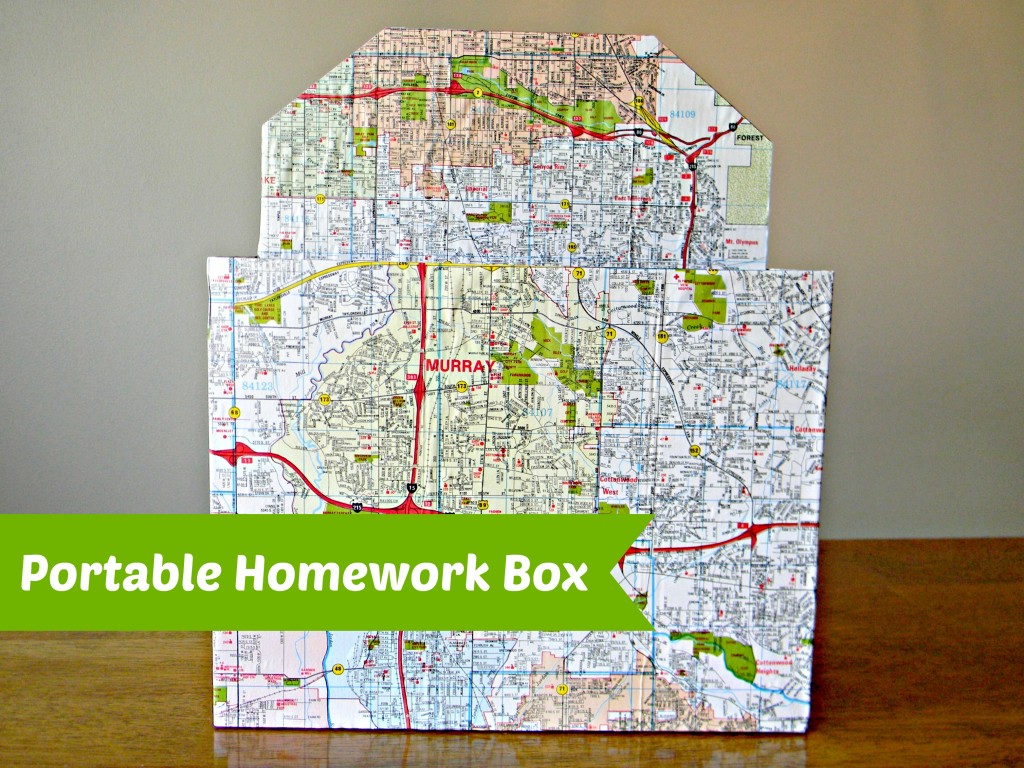 Portable Homework Box This box makes it easy and convenient to make sure you have all the essentials for homework on the go.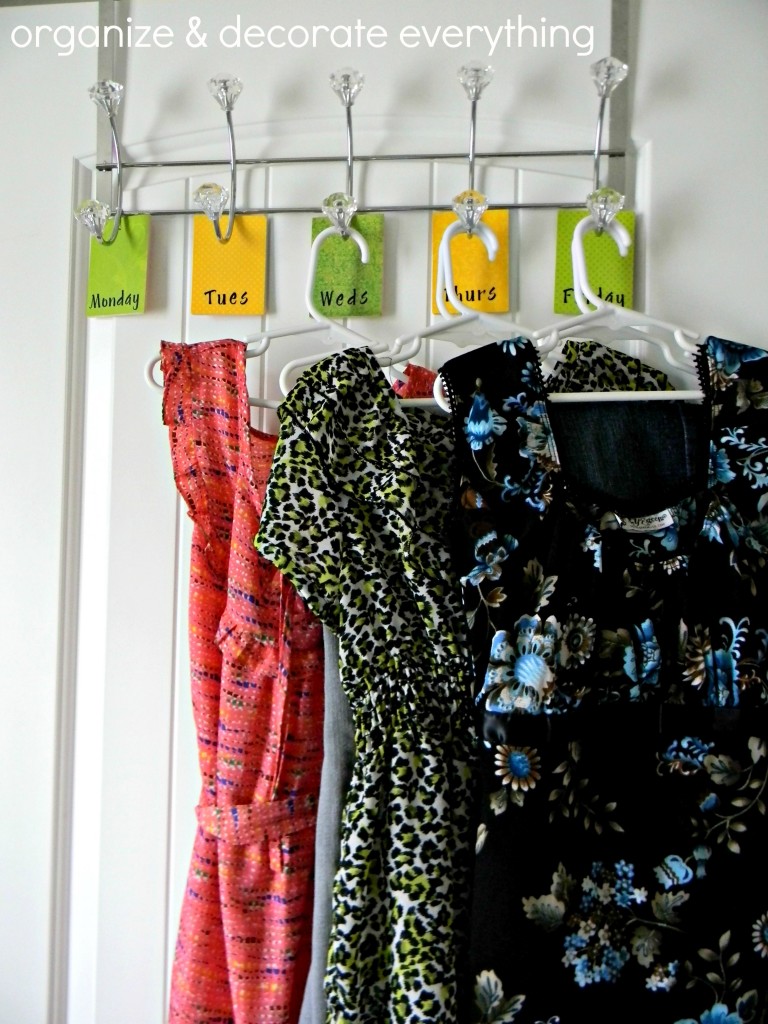 Planning Kids Clothes for the Week Spending a little time planning saves you a bunch of time in the long run.
Pin your favorite projects and work on them this year. Make 2019 the year you get organized in style. I will be sharing even more crafty organizing projects with you throughout 2020. I hope you will be able to use these ideas in your home to make your life easier and more beautiful.
Follow me on Pinterest for more useful organizing ideas!
Pin it for later: 20 Crafts to Make Organizing Easier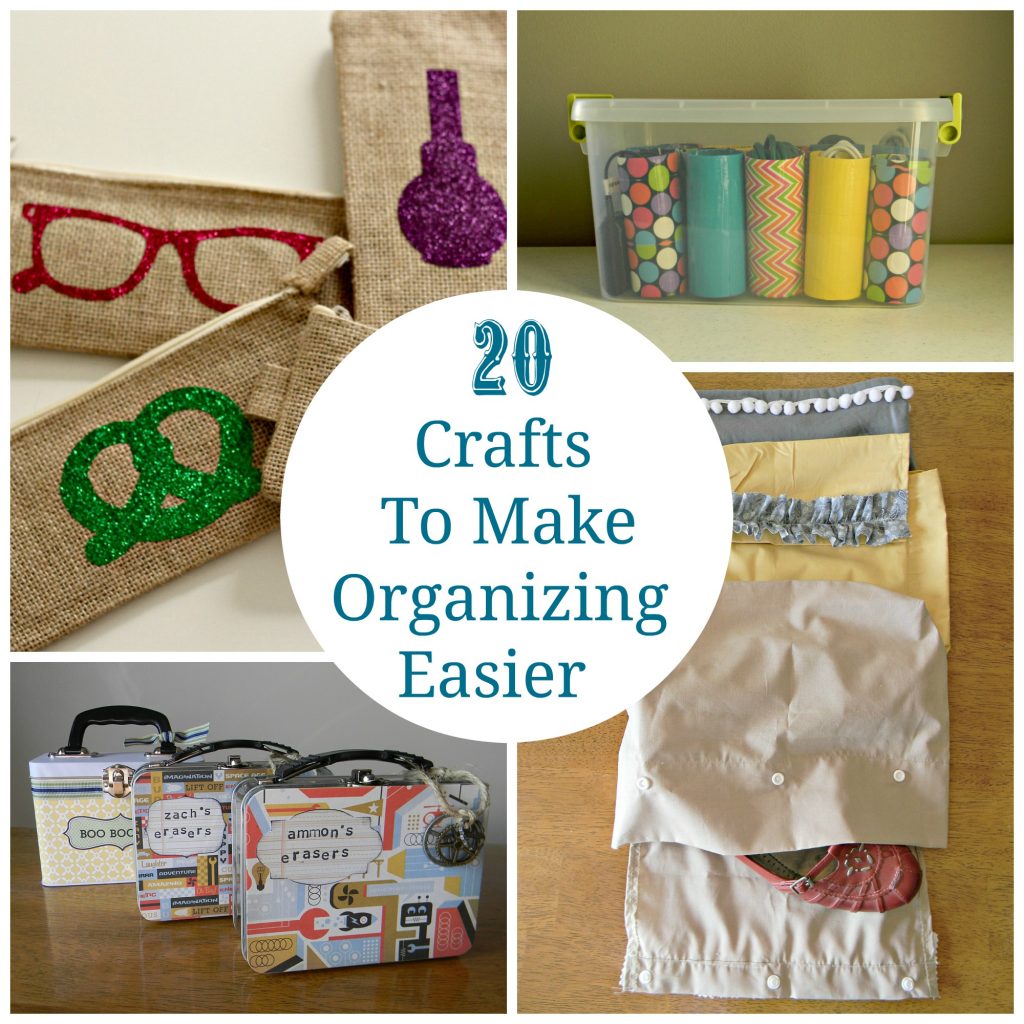 You might also like:
Organizing the Kitchen with Baskets
Organizing Products -Under $30