I'm sharing some of my favorite Organizing Products for under $30. These might not be organizing products you would usually think of but they're some of my favorites. There are affiliate links to help you better find the specific product. I do get a small commission if you purchase through my link but there is no added cost to you. Prices may vary slightly. Thank you for your support!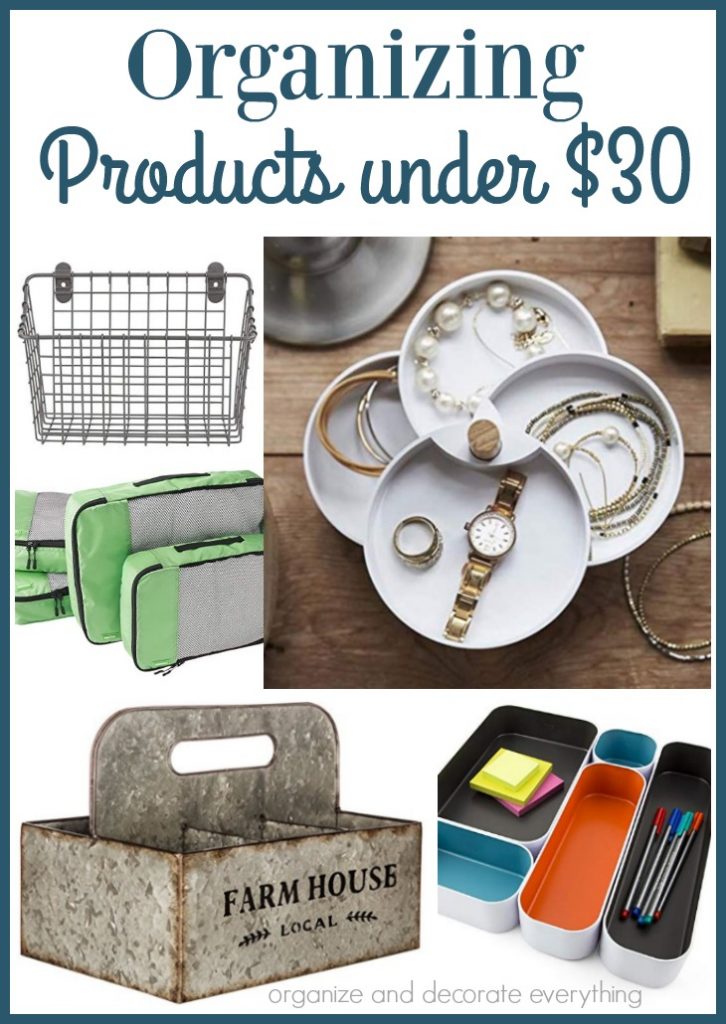 Let's start with an easy way to store your most used jewelry. This 4 tier Jewelry Tray Organizer is pretty and convenient on your bedside table. $19.99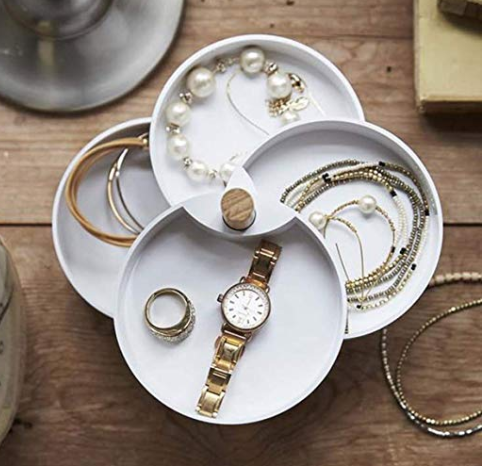 Here's my favorite way to keep jewelry organized on the go. Nothing is worse than finding a jumbled mess of jewelry on your vacation. Keep everything neat and organized in this Jewelry Travel Case. $24.99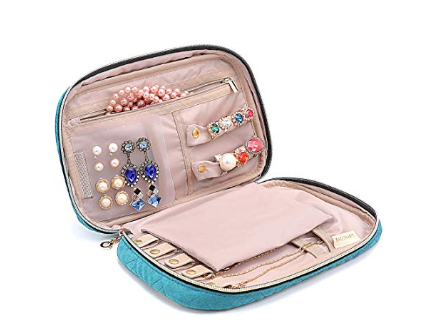 Baskets, bins, and totes have always been my favorite storage and organizing products. They can be used for basically anything and everything you can think of. This Vintage Wire Basket is simple but has a classic look that will fit in any room. $7.11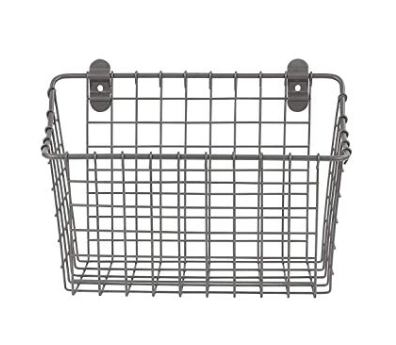 Keep things organized in the kitchen, bathroom, or craft room with this Galvanized Metal Basket. It's just as decorative as it is functional. $18.79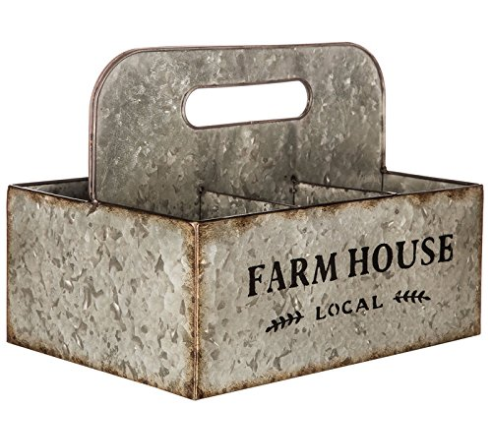 Desk Drawer Organizers are a must and when they're cute and colorful it's even better. These would look just as good on top of the desk as inside. These are even food safe. $20.00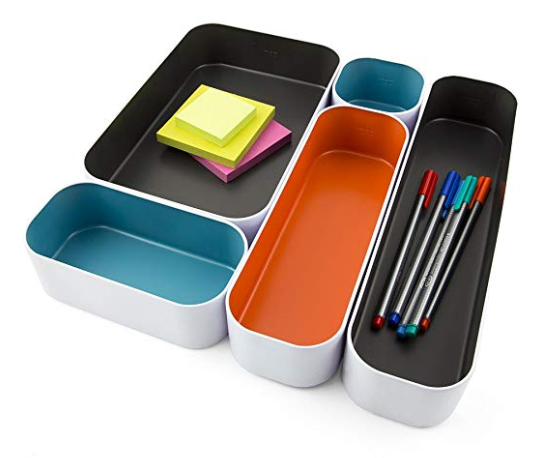 If you want to keep your work and thoughts organized but also display some of your favorite photos and quotes this Metal Grid Panel is a great option. Place it above your desk or work area. $23.99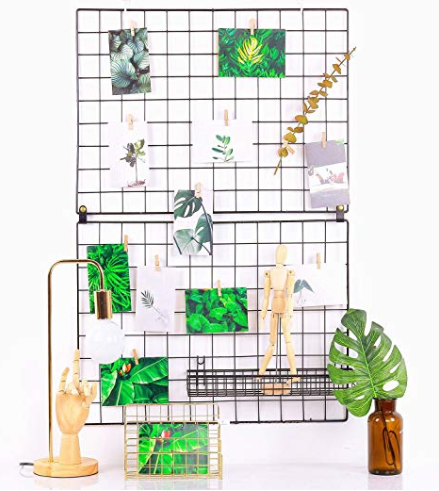 Do jumbled cords and cables drive you crazy? Then these Cable Clip Organizers are just what you need. They come in different shapes and sizes to help you control all your cords and cables. $8.99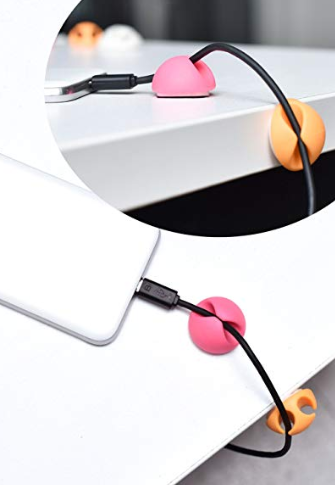 Since organizing my first pantry many many years ago I have always used plastic or glass containers to store food in. The food stays fresh longer, you can see what you have, critters can't get into the containers, and they fit better in the pantry or cabinets. This Air-tight Food Storage Container Set is a good start to get your pantry organized and in good shape. $29.99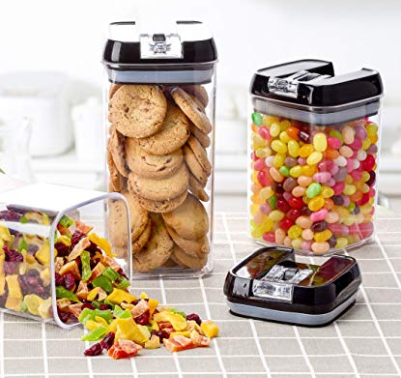 If travel is in your future you'll want to grab some of these Packing Cubes. Keep your bag neat and organized while you travel. This set includes 2 medium and 2 large cubes. $22.99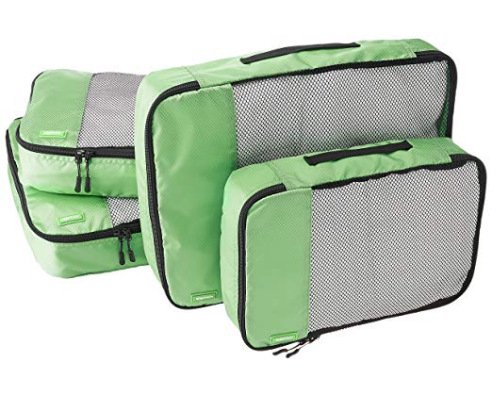 My favorite organizing products always seem to be for the bedroom and clothes closets. I have to control myself to not purchase products I don't need, so make sure you choose products that will work for you and your home. This Closet Organizer and Shirt Folder keeps shirts tidy and easy to get too, even the one on the bottom. $21.99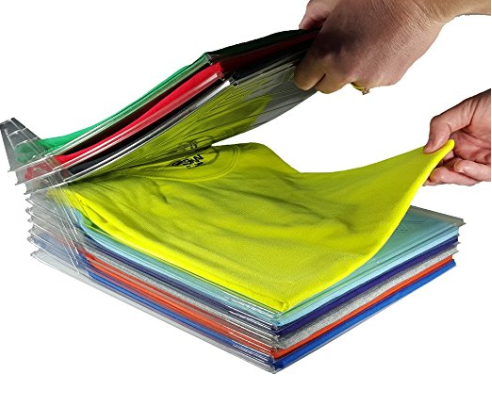 Keeping items together and contained is key to organization. I have these Dresser Divider Storage Boxes in almost every dresser in my house. Even if the kids don't always keep their drawers neat and tidy everything is where it belongs. $13.88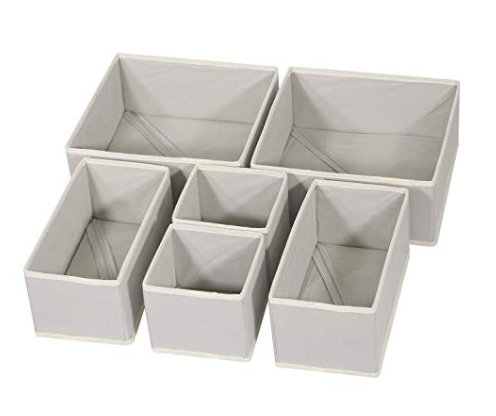 Here's another way to keep small articles of clothing neat and easy to find. Socks, belts, ties, undies, and scarves fit easily into the cells of this Drawer Organizer Divider. You can even cut it to fit any drawer size. 2/$10.99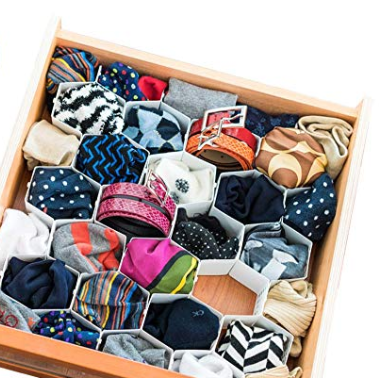 I hope these organizing products are as helpful to you as they are to me.
Pin it for later: