This Simple Tassel Garland can be made in your choice of colors to decorate for any holiday or celebration.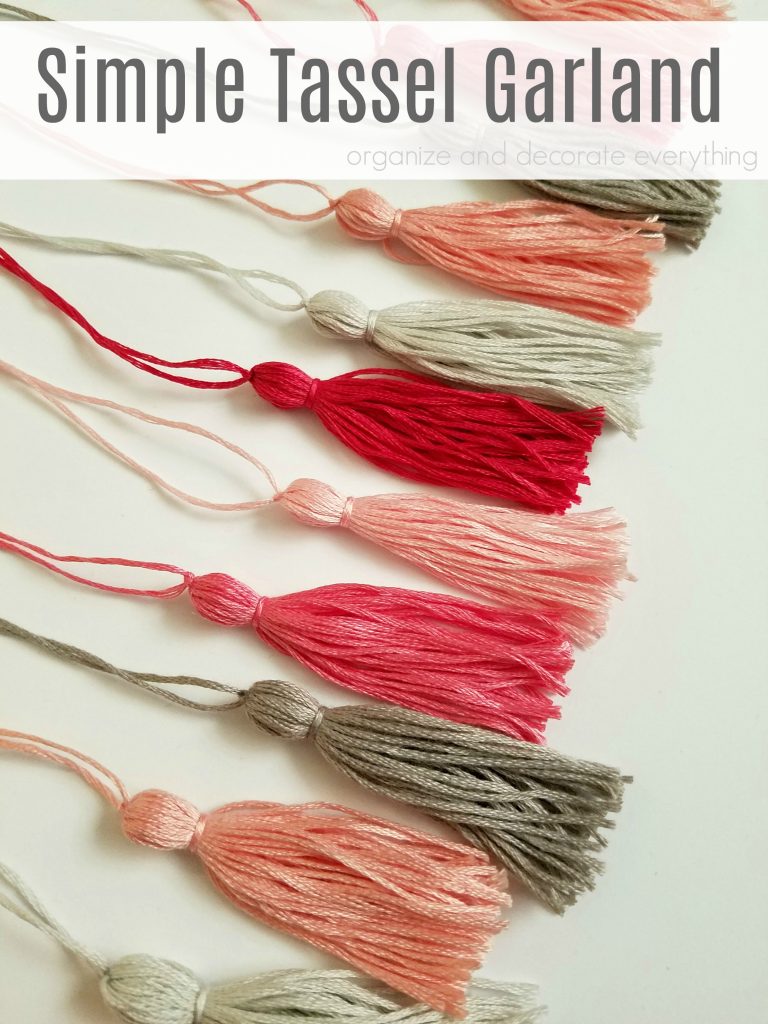 When I was a pre-teen I used to make tassels all the time. Isn't it funny how you remember certain things then try to recreate them years later? I made them out of yarn at the time and I'm sure they didn't look as good as they do now. Some of them would turn into octopus. Have you ever seen those? Maybe I'll make a post about them later.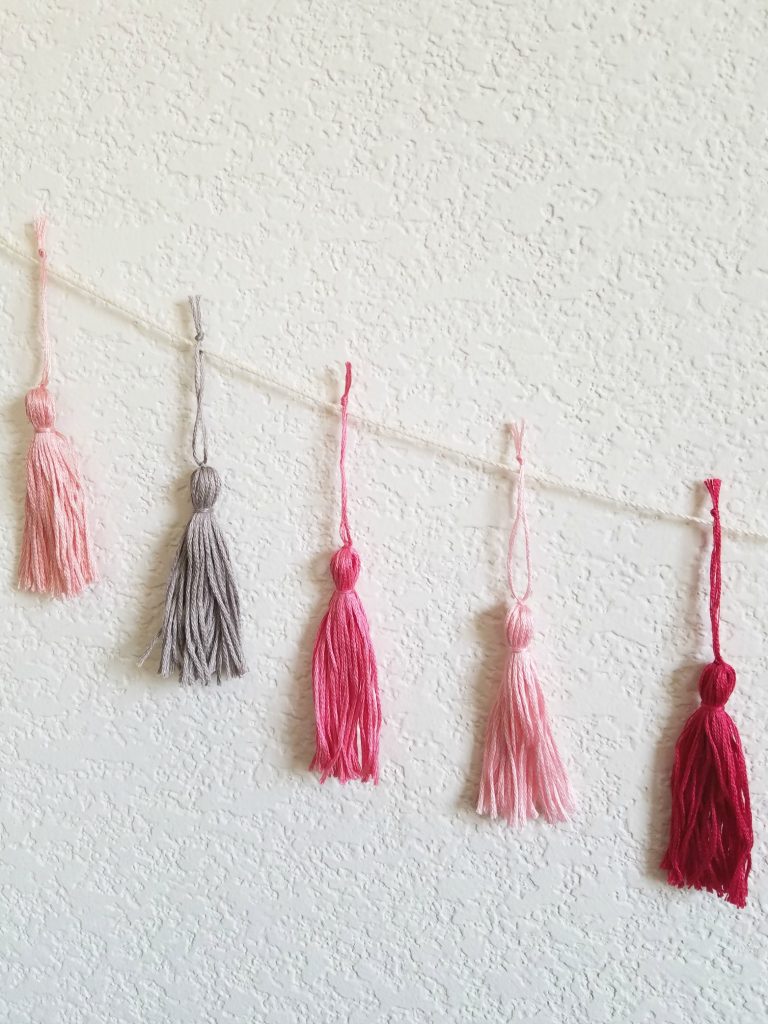 I wrap my floss around cardboard inserts and then store them in an organizing box. It's convenient but leaves creases in the floss. When I'm using them to embroidery it doesn't matter but to make tassels you'll want to straighten the floss. I use a hair straightener to get the creases out. It's fast and easy.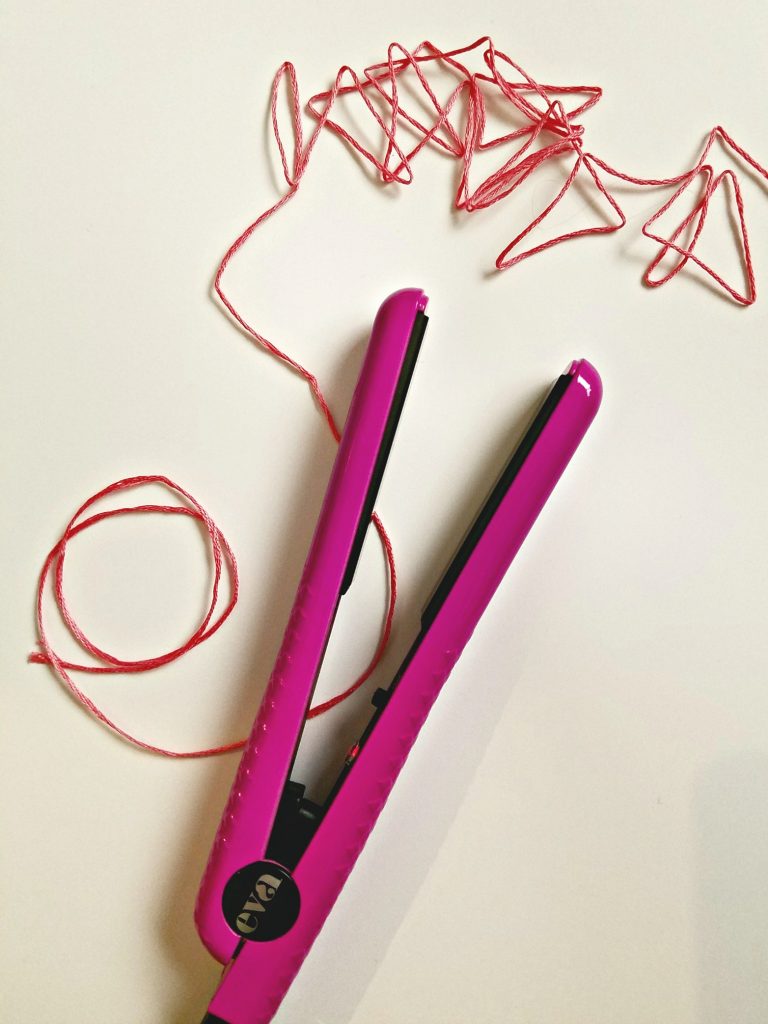 You can make tassels any size you like, but I made these by wrapping them around 3 fingers 20 times. You could wrap the floss around a few more times if you want the tassels a little fuller.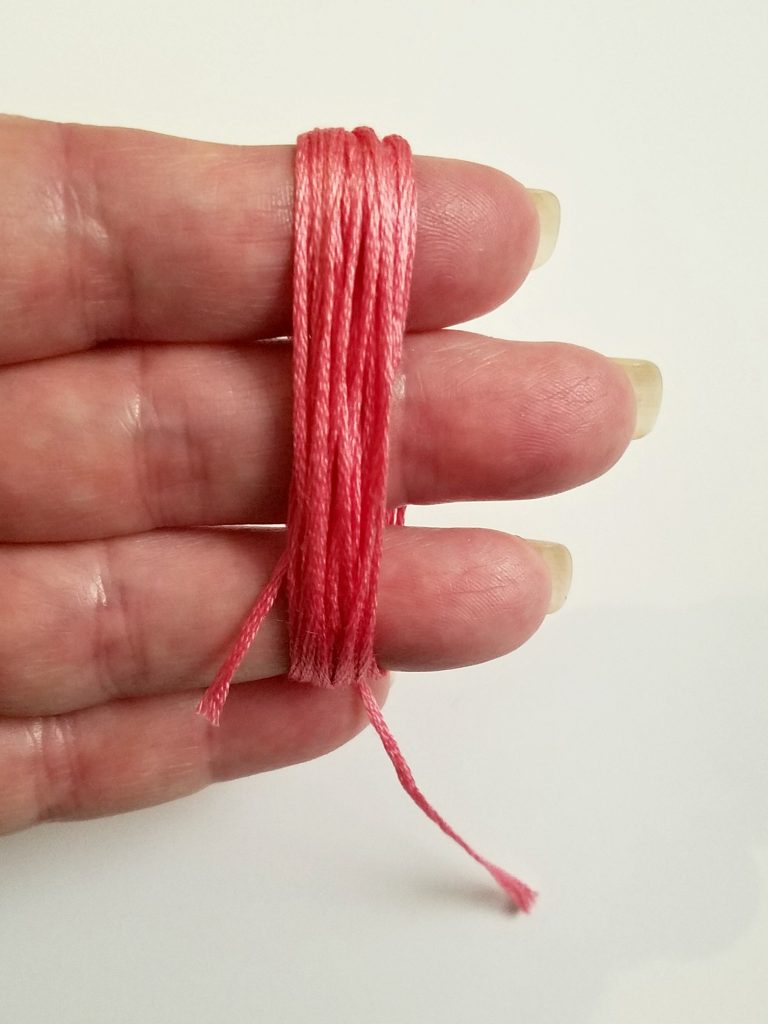 Cut a small piece of floss and tie a knot around the top of the strands. This will be how you hang the tassel.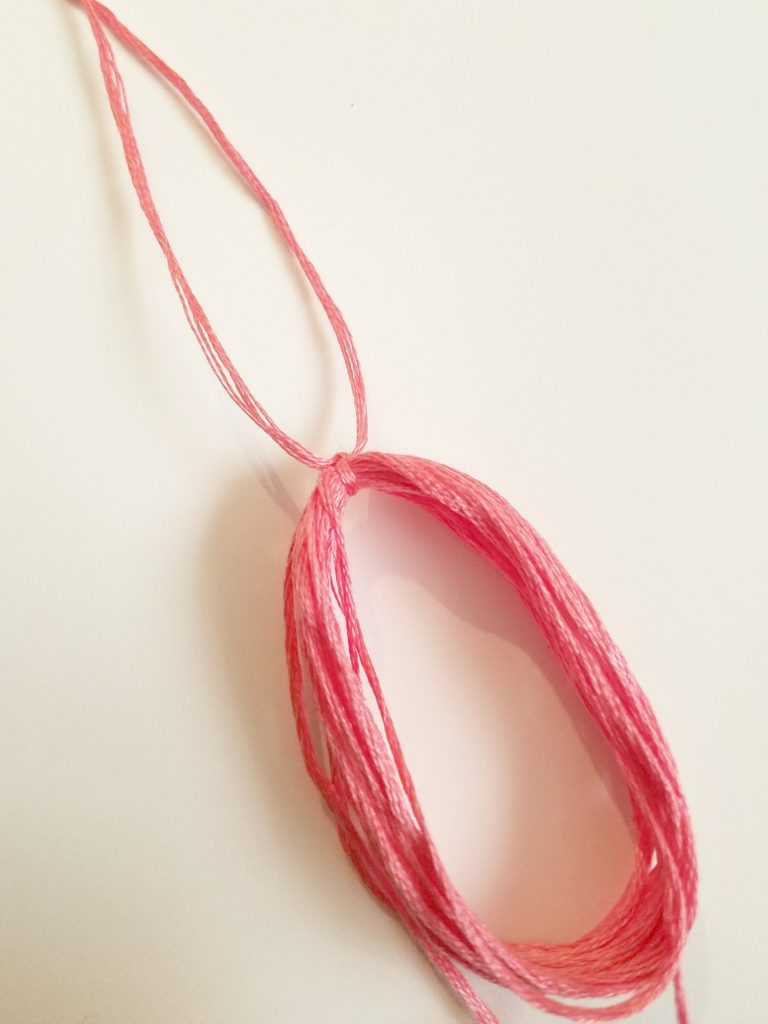 Take another small piece of floss and tie it around the strands (how shown below). Knot it in the back. I make sure the piece of floss is long enough to blend in with the tassel.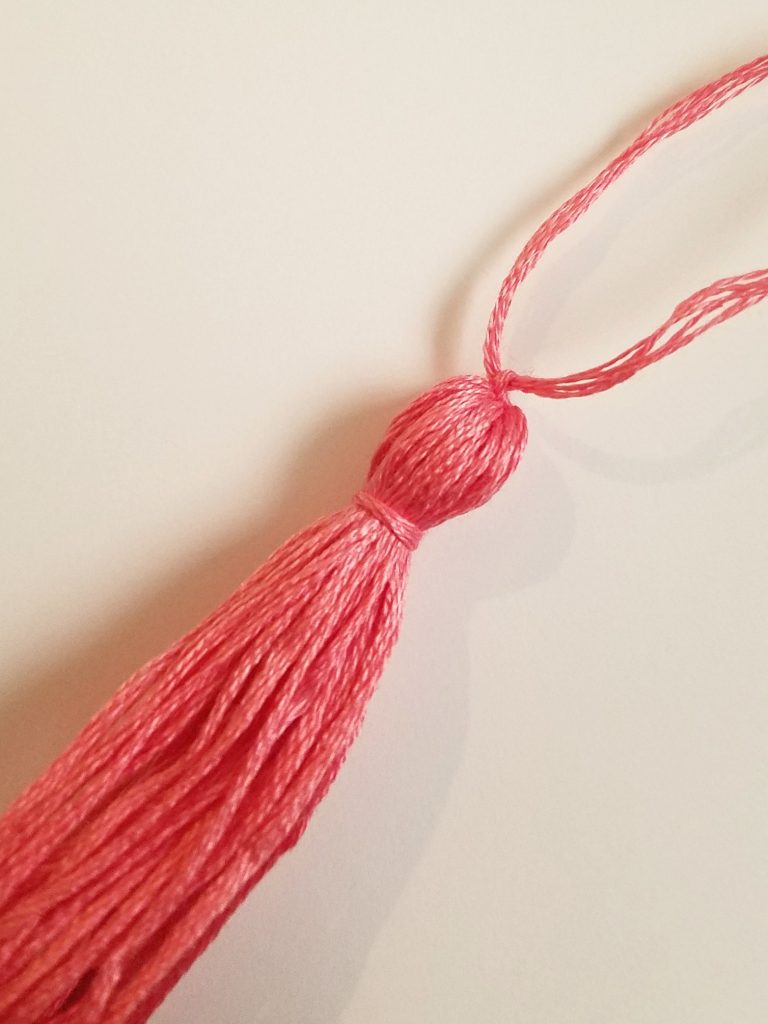 Cut the loops at the bottom of the tassel. Cut the floss to even the ends out if you need too.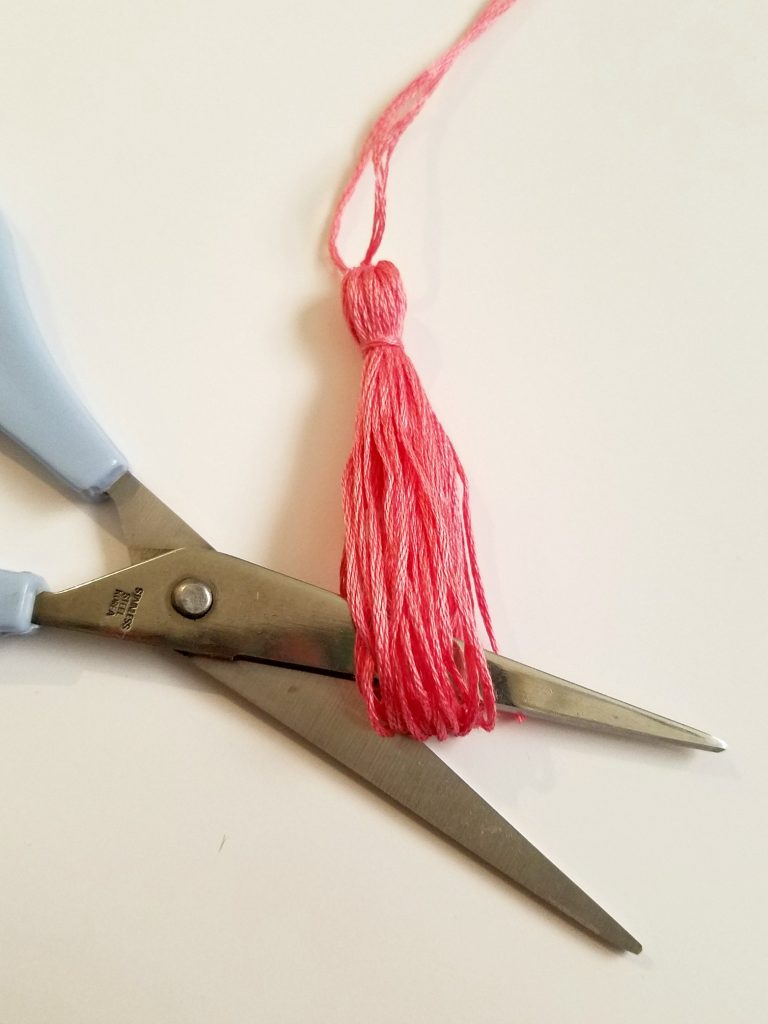 I chose these colors since I'm making this one for Valentines Day. I can get 2-3 tassels this size out of one skeen of floss.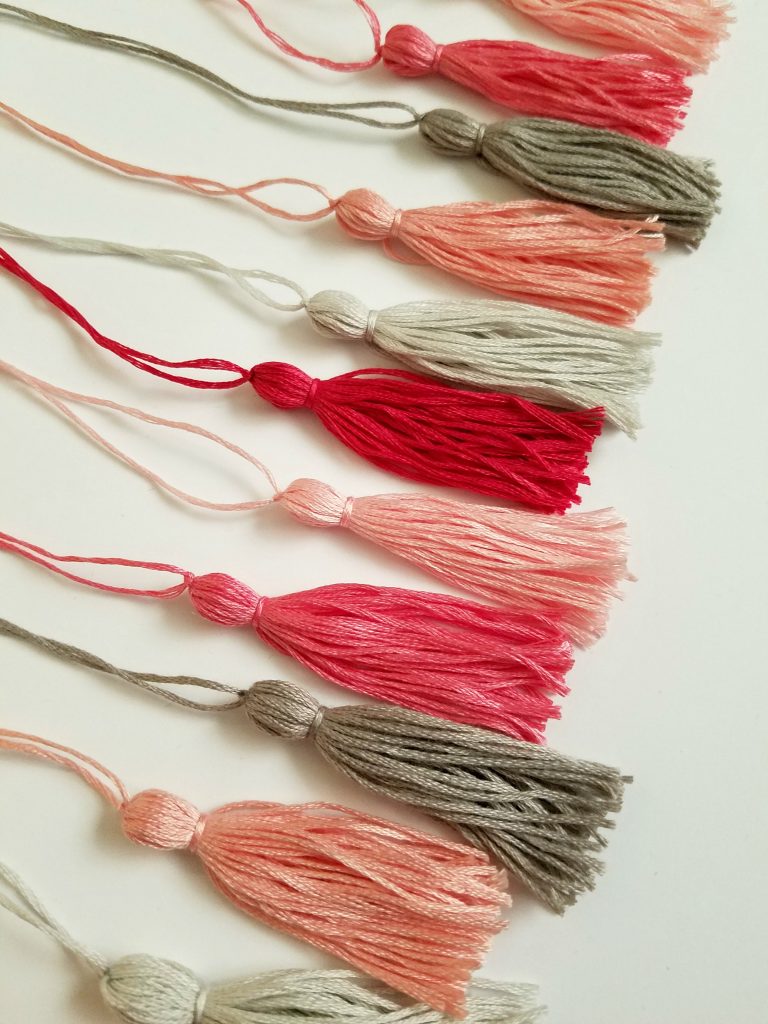 I simply strung the tassels on twine to hang them. You can make the hanger part as long or short as you like. I might make them a little shorter next time. You can also use bakers twine, yarn, ribbon, and even tissue paper to make tassels.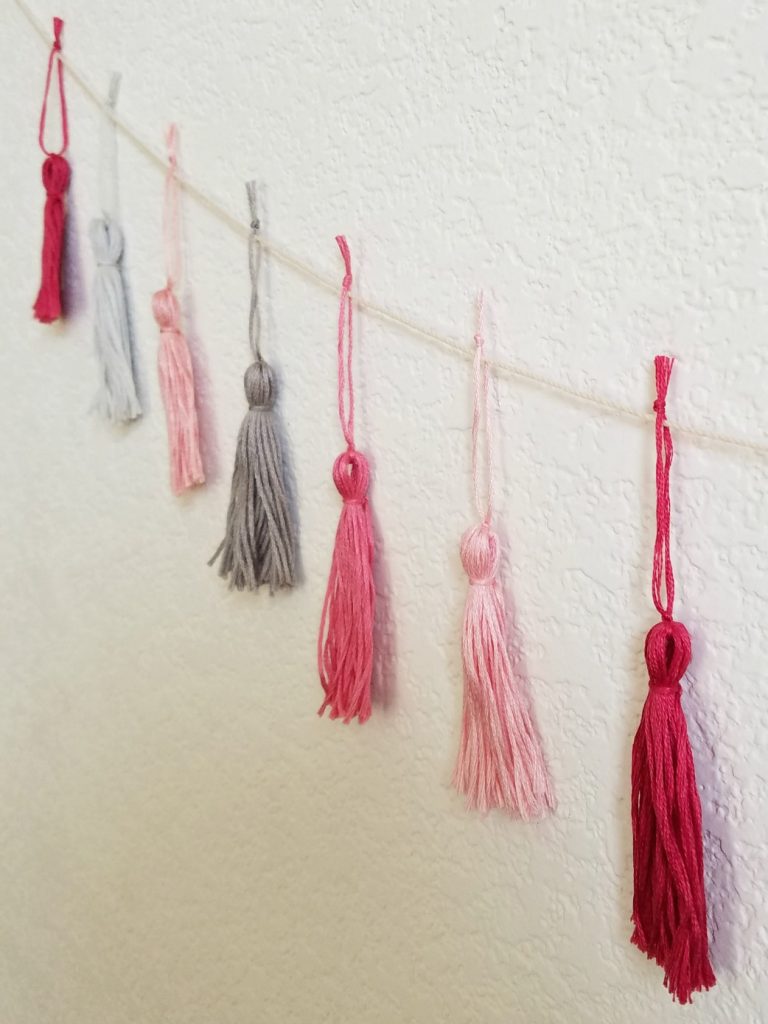 I think the garland is going on the mantel once I finally decorate for Valentines Day. I guess I better get on that!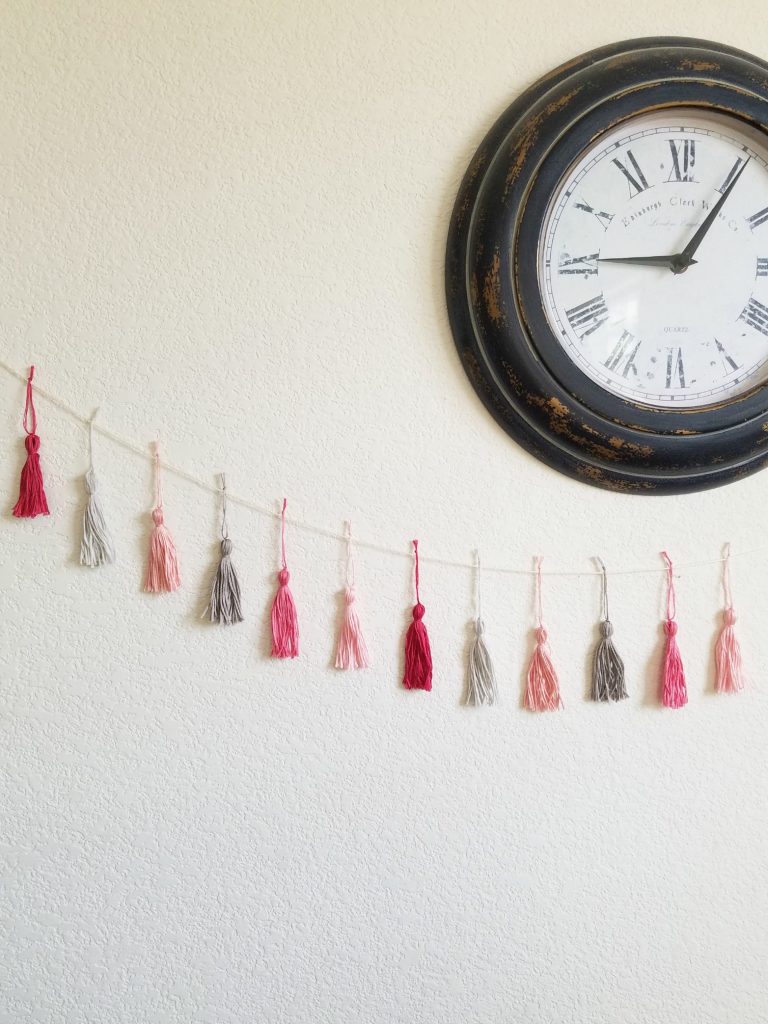 Pin it for Later: