Make these cute and easy Candy Cones for Easter or any Spring celebration.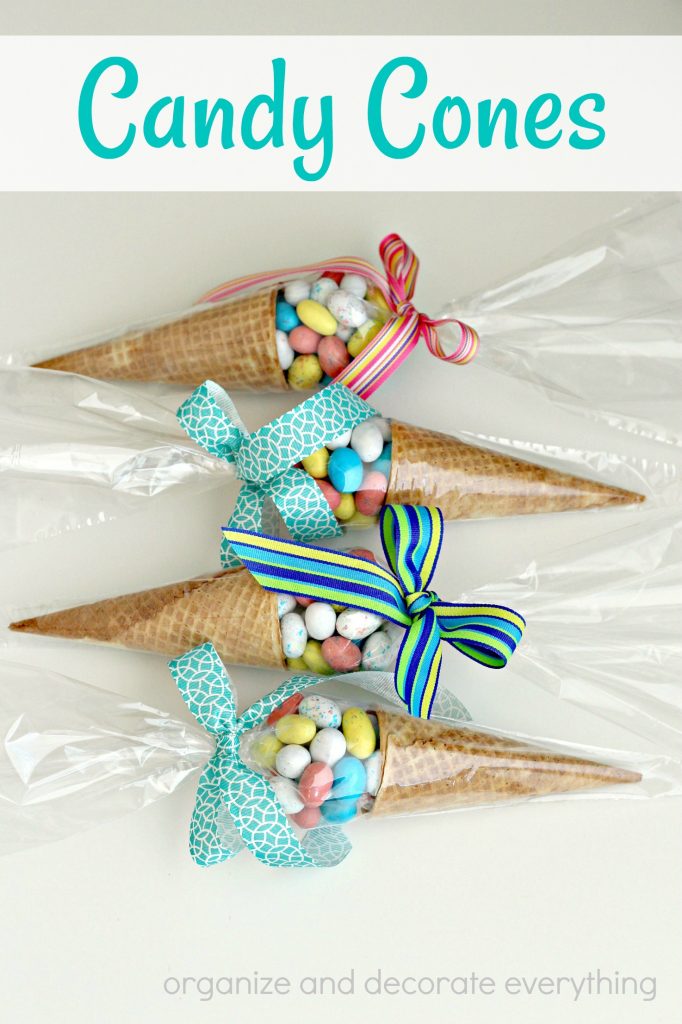 Are you looking for a quick, easy, pretty, and delicious gift? This might be just what you're looking for. These Candy Cones are a fun Easter gift, party favor, neighbor gift, or even place card at a Spring celebration. They can also be customized with the recipients favorite candy. I've made these sweet gifts for my kids and neighbors in the past.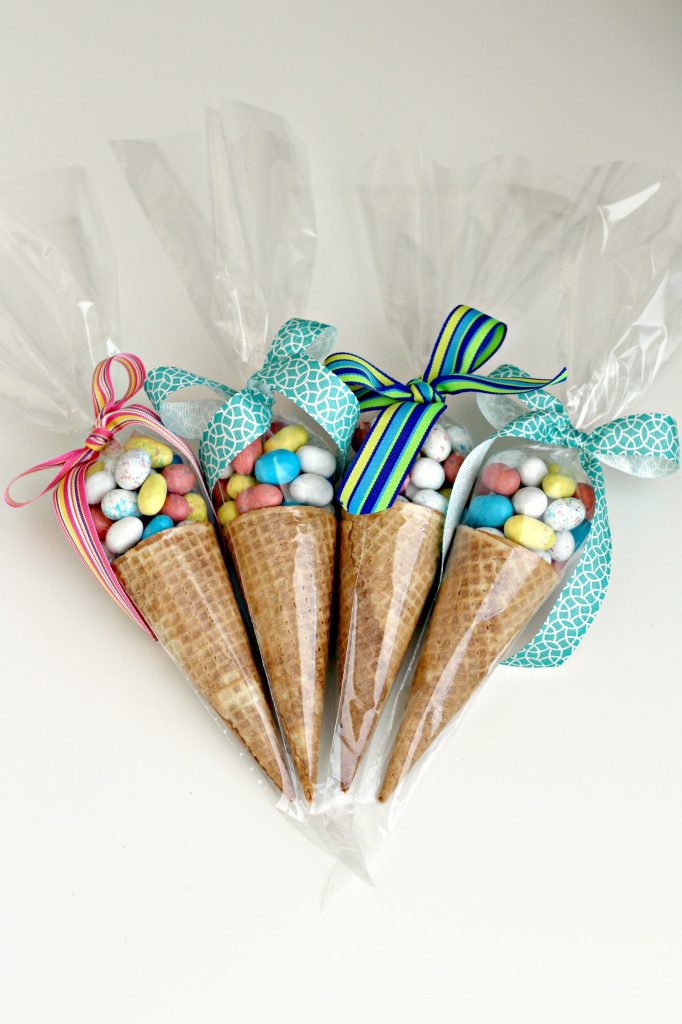 Candy Cone supplies:
Clear cone cellophane bags (most craft stores)
Sugar cones
Small candy (I used mini malted milk eggs)
Decorative ribbon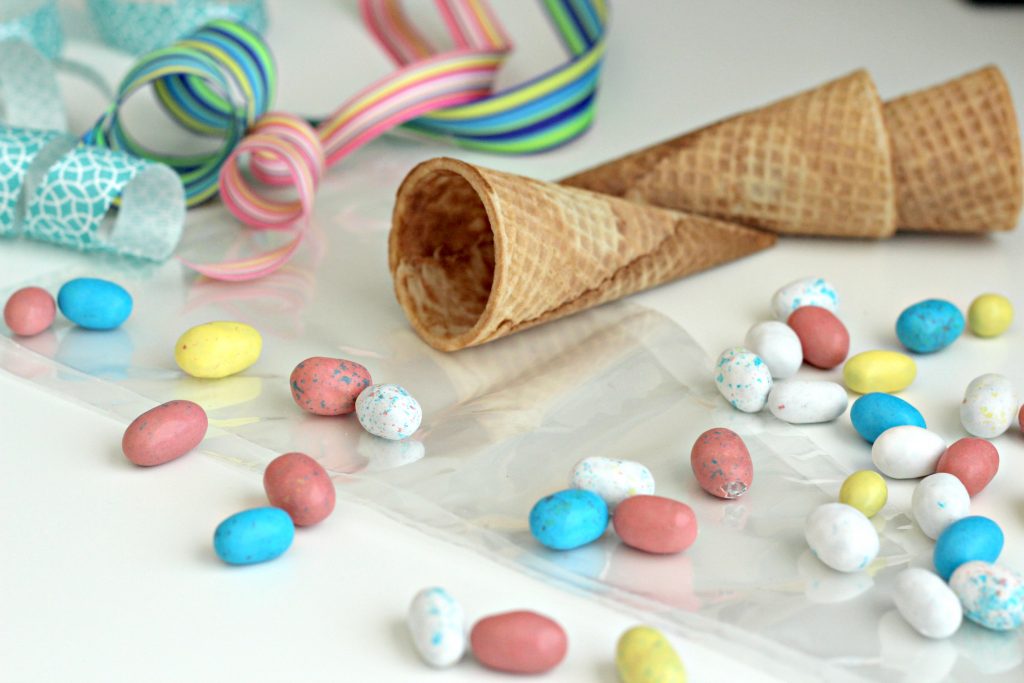 This has got to be the easiest tutorial ever but they're so cute and I love this idea so much that I just had to share it with you. They're so easy to make that you can crank out a bunch in no time. I also love that there are only 4 items to purchase.
To make the Candy Cones:
Start by sliding the cone down into the bottom of the cellophane bag. These bags come in a few different sizes but I used the ones I already had from making these carrot treat bags a couple years ago. They're a really cute Easter treat idea too.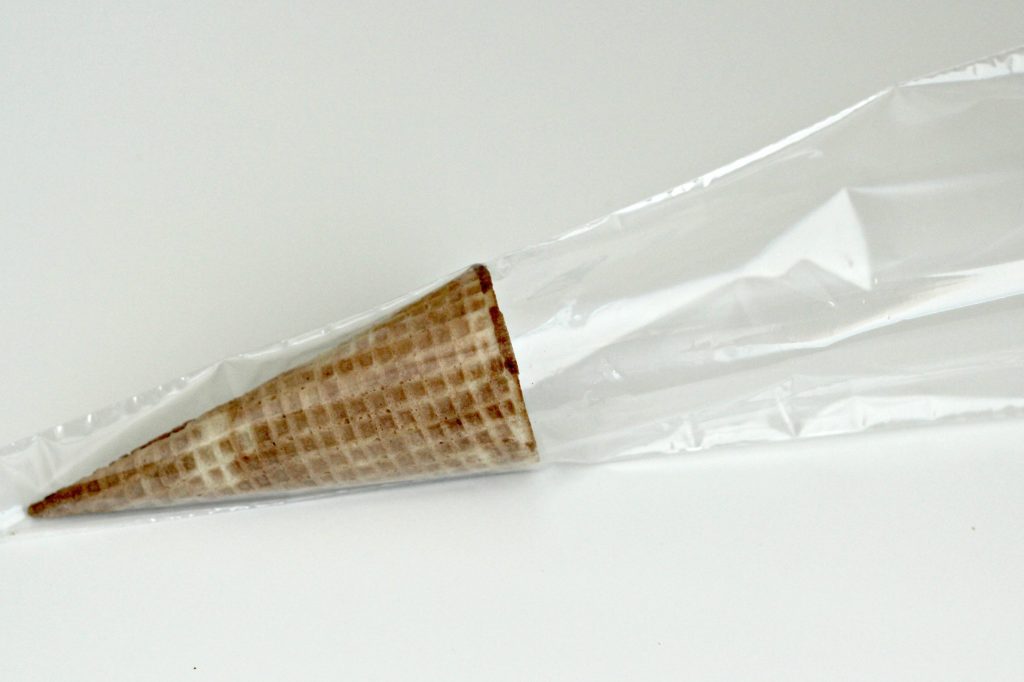 Fill the cone with candy then add a couple more inches of candy to make it look similar to a scoop of ice cream. These pastel colors are perfect for the Candy Cones. My favorite Easter candies are the Cadbury mini eggs and they would also be great for this project. Pastel jelly beans and M&M's would work really well too.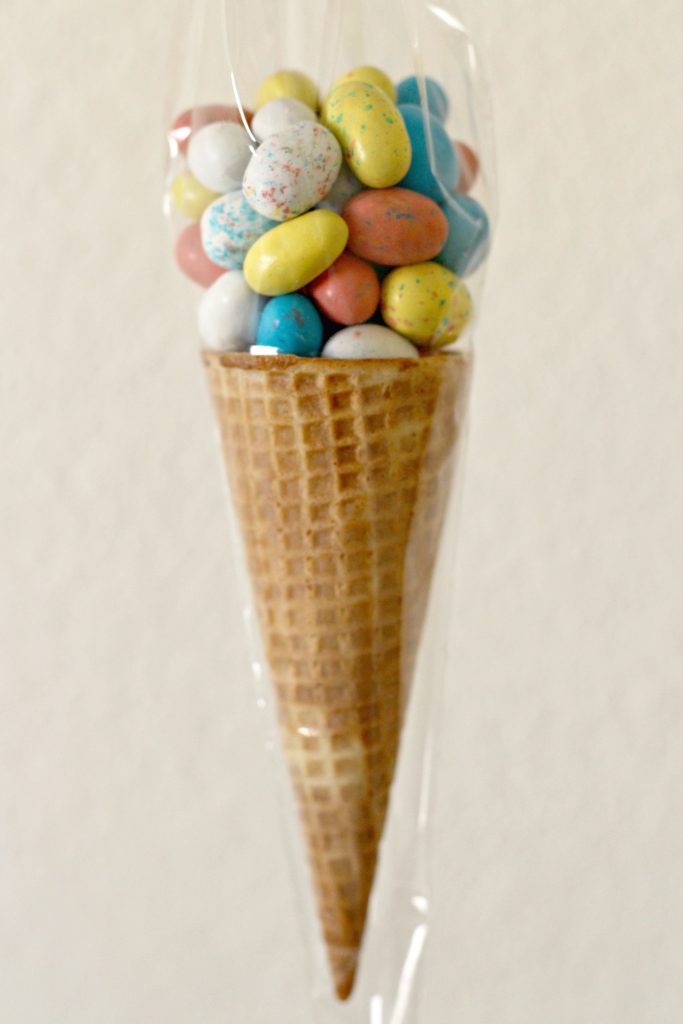 Finish the cones off by twisting the cellophane above the candy and tying a pretty ribbon around it. I used scraps of ribbon I already had but yarn, twine or other trims would also work well.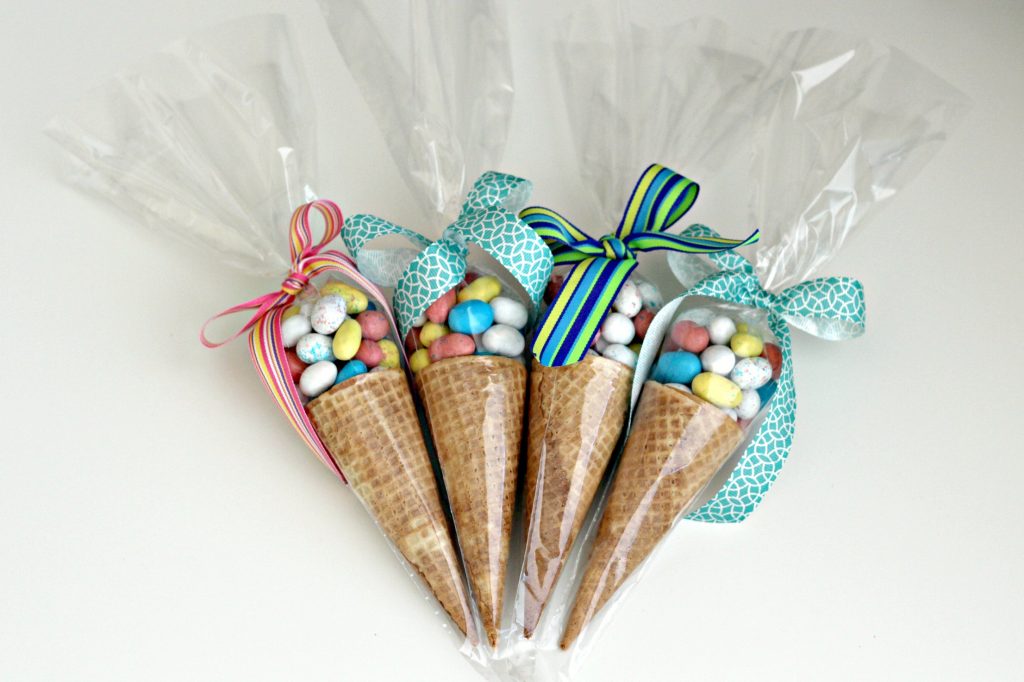 Didn't they turn out sweet?! They would also be fun for kids to make for their friends or teachers.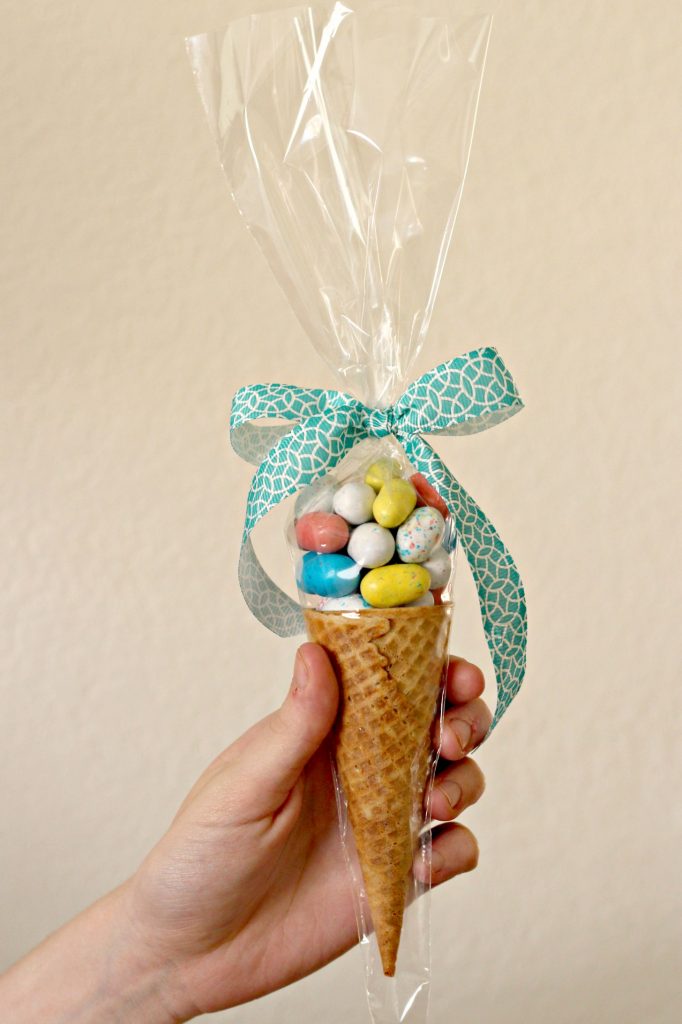 I think I'll make more this year for cute gifts.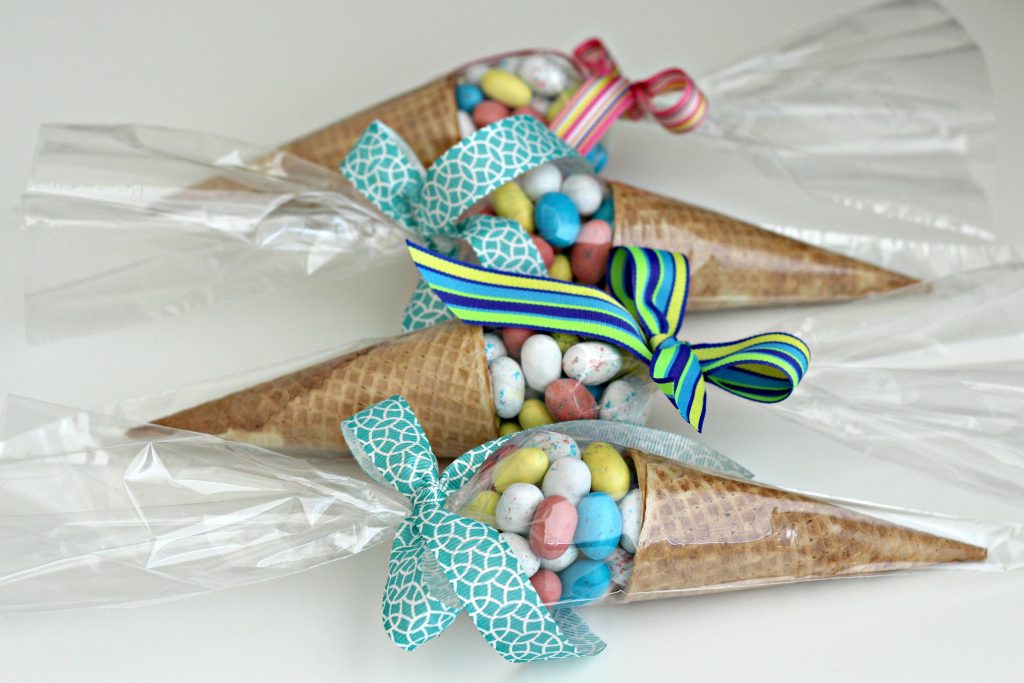 Pin it for later: Candy Cones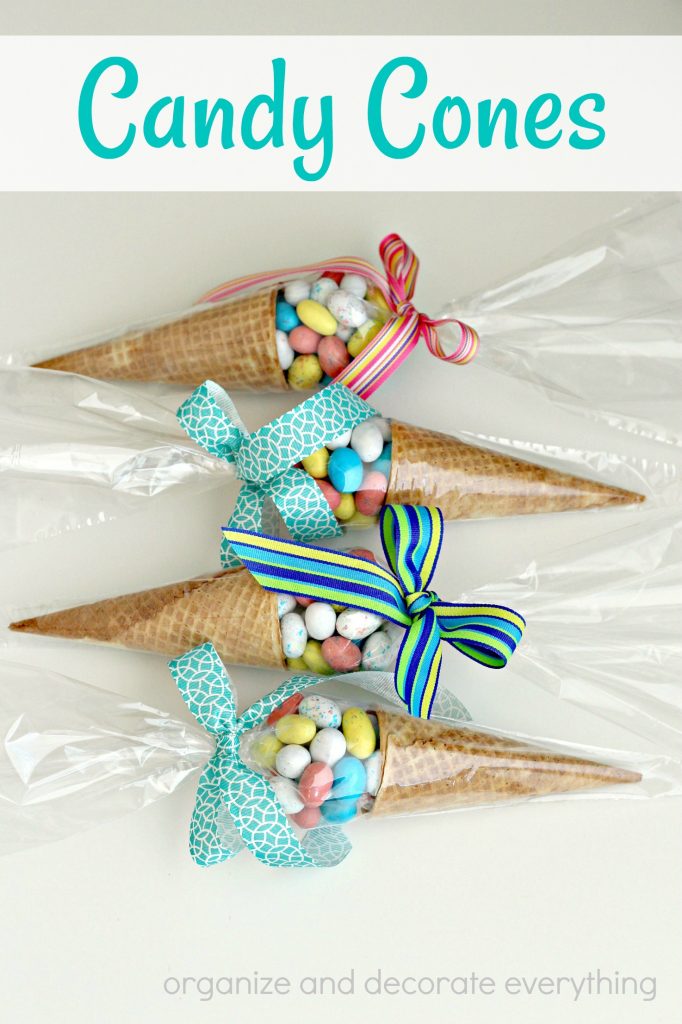 You might also like these posts: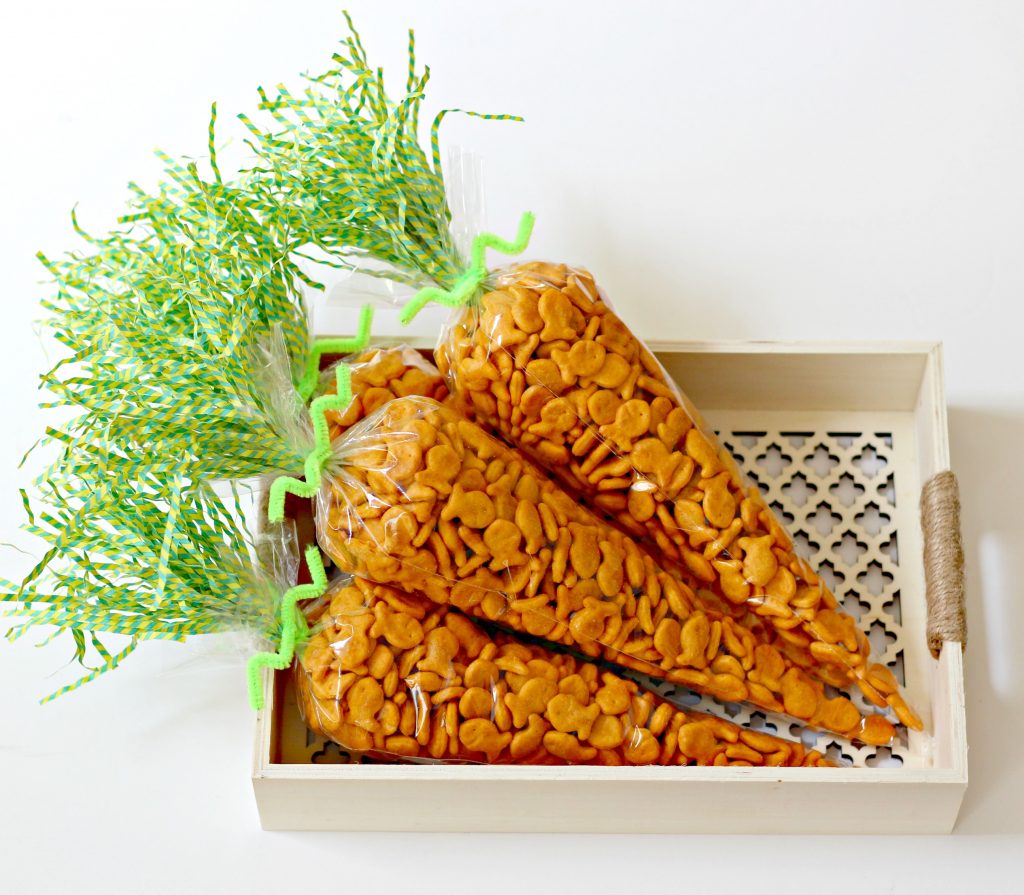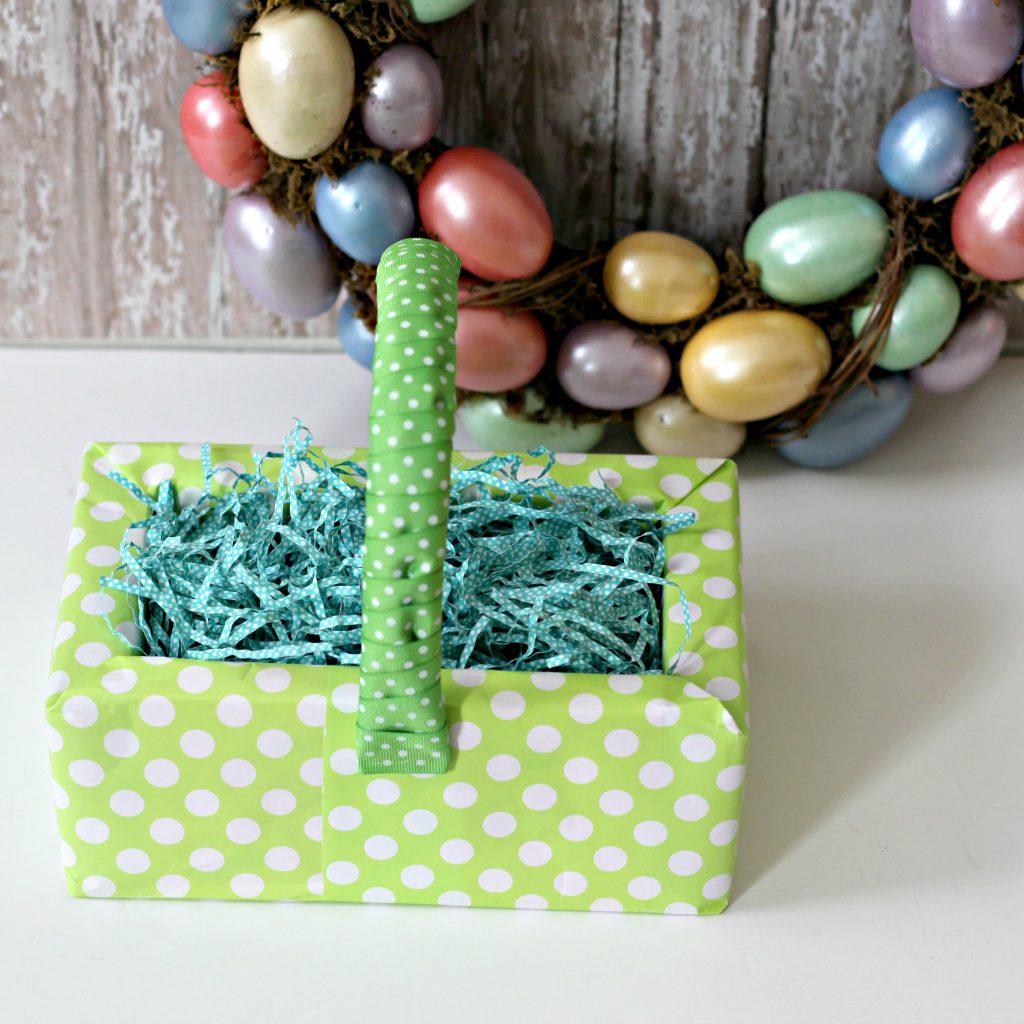 You might want to print out these printable tags to attach to the Candy Cones.