This is an oldie but a goodie. I change it up a little every few years and since I haven't blogged about it for a while, I thought now would be a good time. These Carrot Treat Bags are so easy to make but kids love getting them. Don't worry if you don't want to fill them with Gold Fish, I have some wonderful alternatives for you.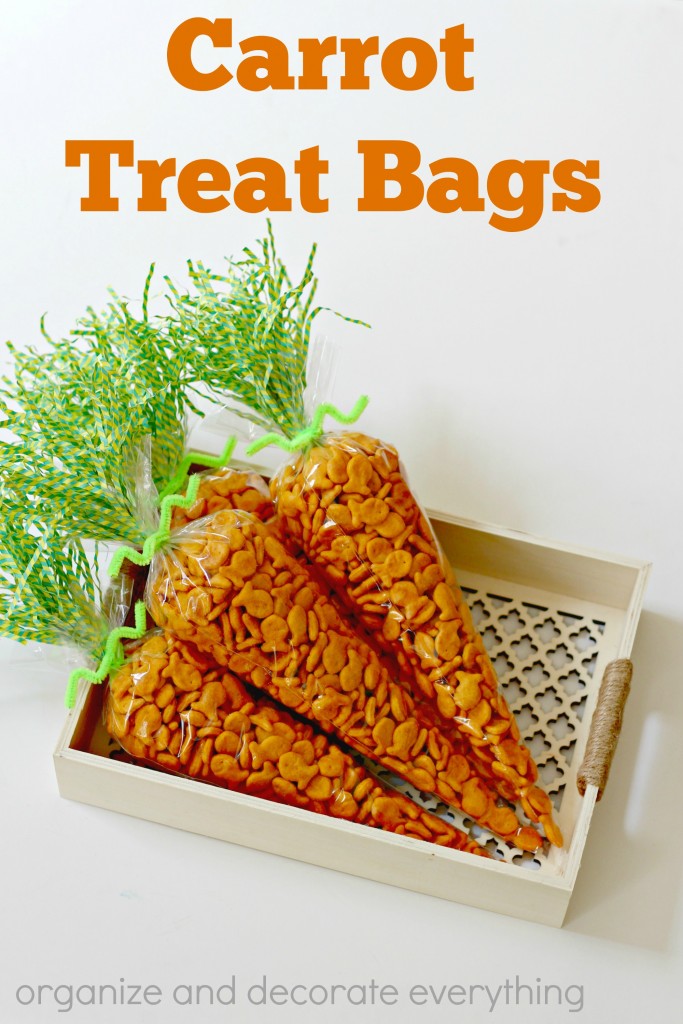 They are perfect for your kid's classmates or friends, or tuck them in Easter baskets for a break from all the candy. Some kids actually like salty treats more than sweets. Not mine, but some kids do. My kids and grandkids actually love Gold Fish though, so this is always a good treat.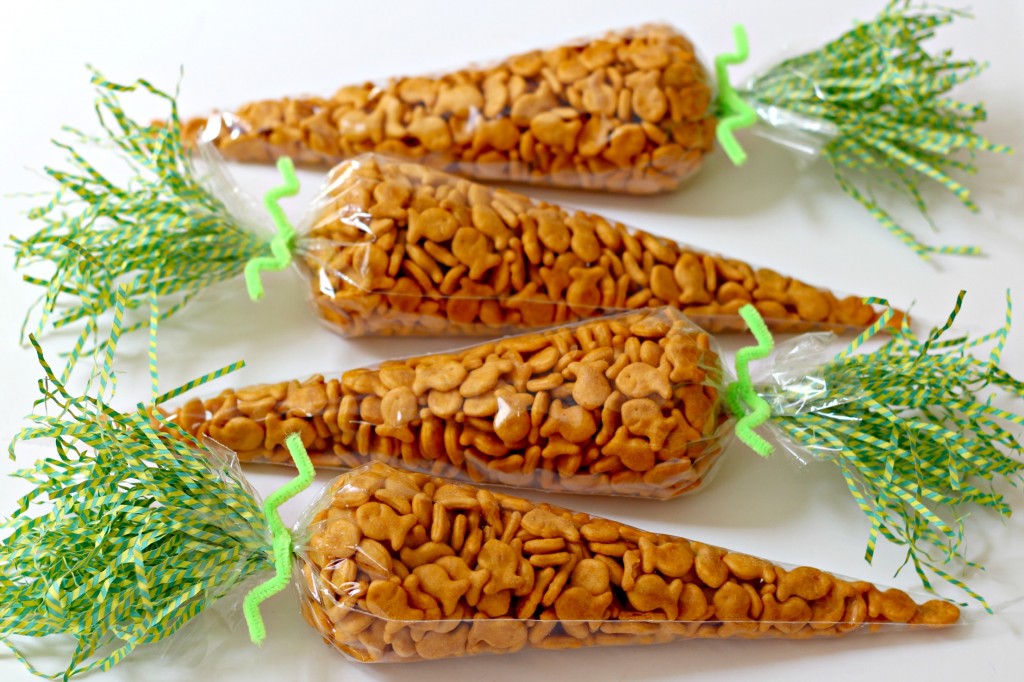 Supplies needed for Carrot Treat Bags:
cone bags (found at any craft and hobby store)
green chenille stems (cut in half)
green paper Easter grass
Gold Fish (you can also substitute Annie's Cheddar Bunnies, Cheetos, orange jelly beans, cheese puffs, mini carrots, or any other orange food)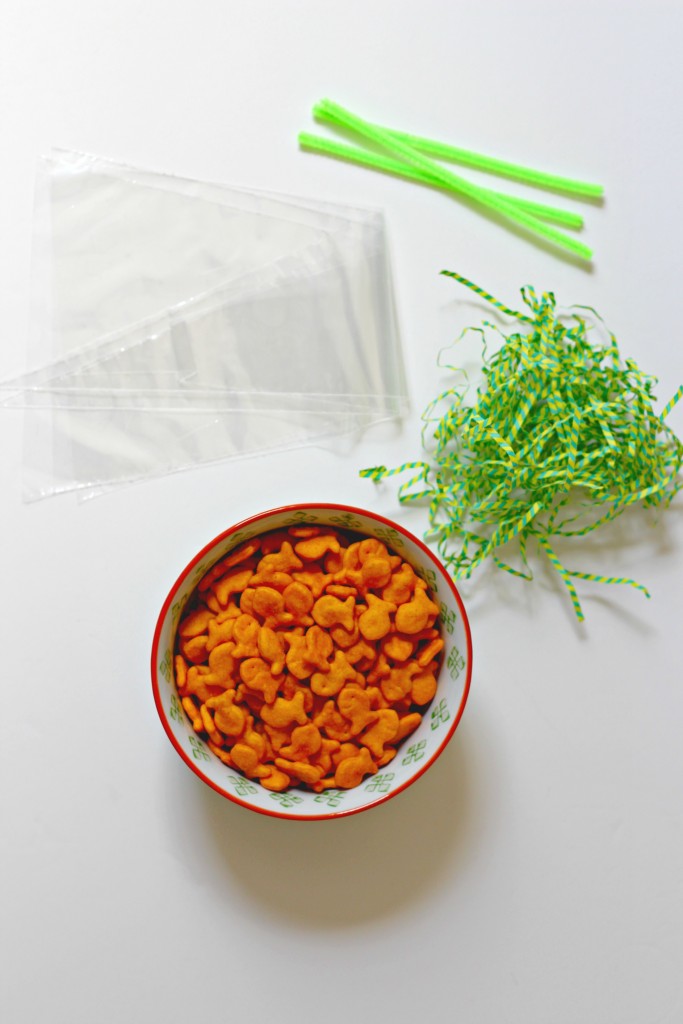 Fill the cone bag with Gold Fish or another treat you have chosen. Leave about 2-3 inches at the top to be able to twist the bag and add the topper. These are large bags that I was originally going to use as hot cocoa treat containers so they hold a lot of contents. Pick the bag for the size of carrot you want to make.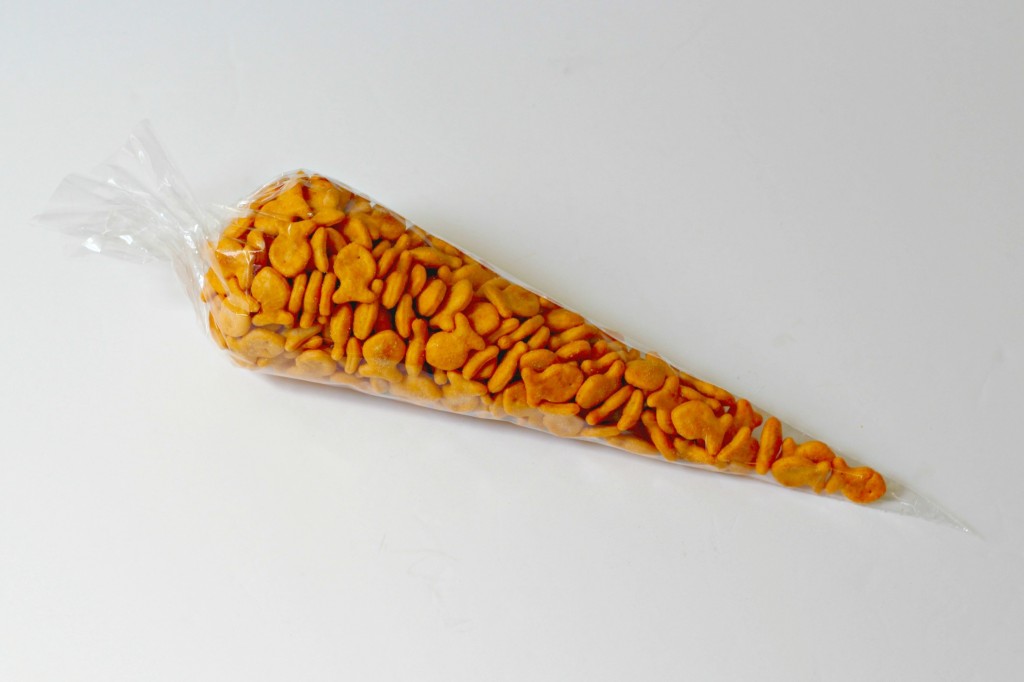 Grab a handful of Easter grass for the carrot tops. I prefer the paper kind and I love that this one has a pattern on it. Lay the strips out evenly. You could also use yarn, ribbon, rick rack or fabric scraps for the carrot tops.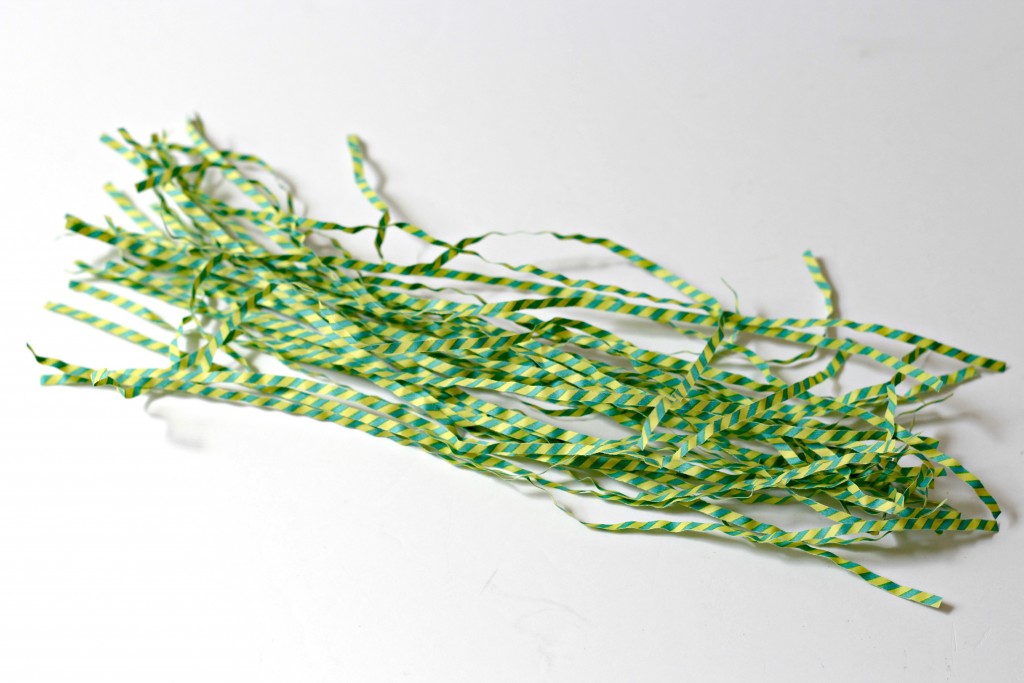 Gather the grass pieces together, fold them in half, and twist the center together. Be careful not to tear the paper grass, although it's pretty durable.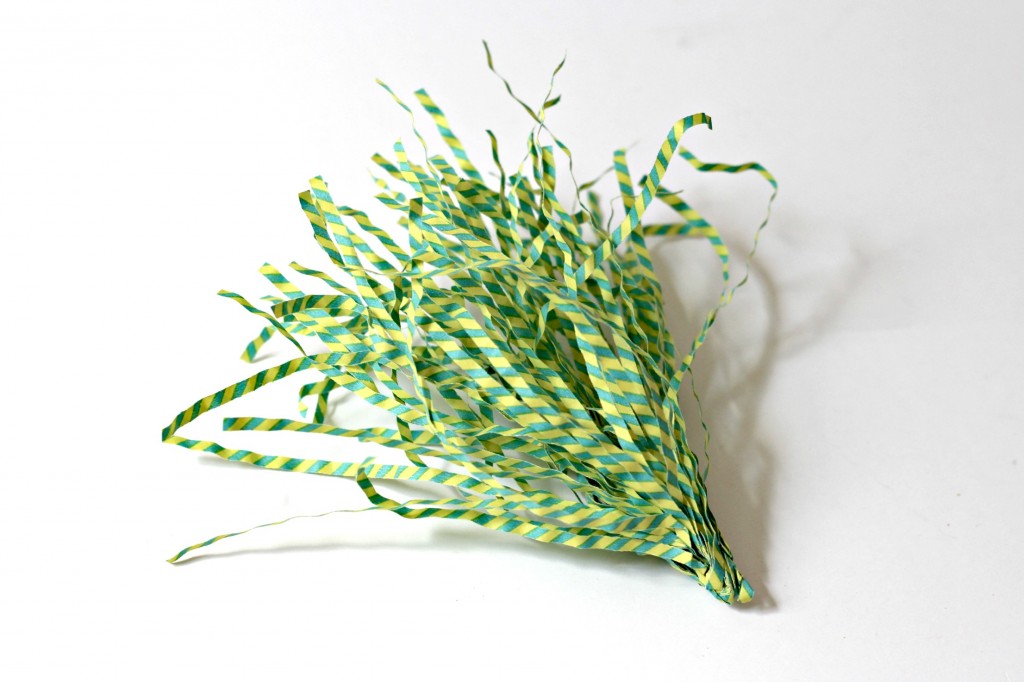 Place the "carrot top" inside the center of the bag, twist the bag once, then secure it with a green chenille stem (or pipe cleaners, as I call them). Shape the stem how you like it. You could also use twine or ribbon to secure it.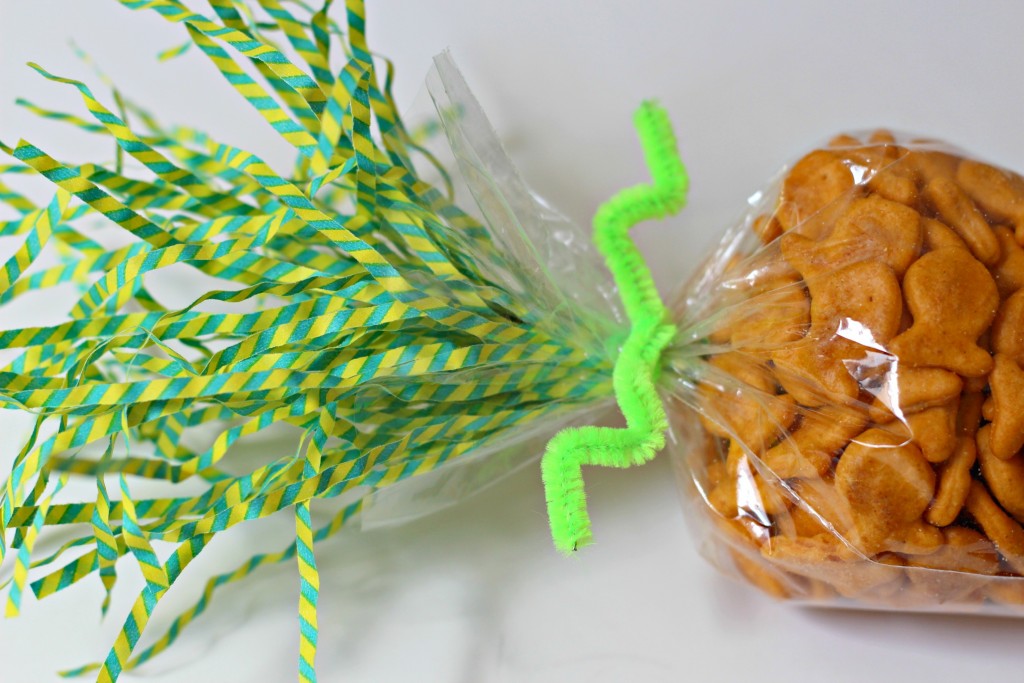 I used what I had in my craft room for the carrot tops but there are many options. Use the ideas above if you want to change yours up a bit.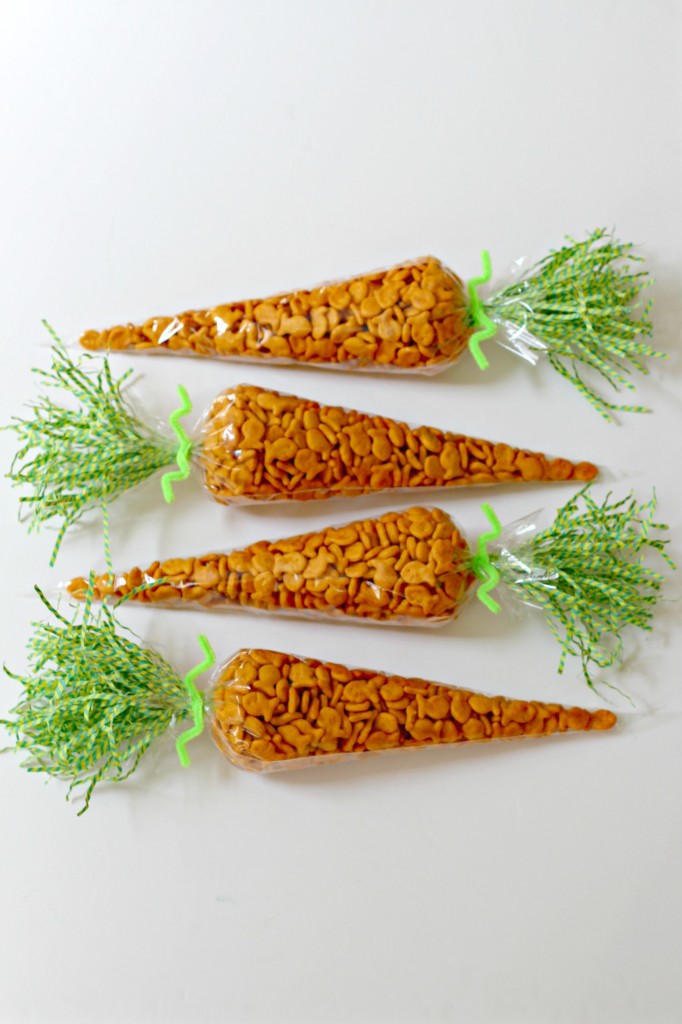 Isn't this a fun alternative to a candy treat? They are always a hit at our house. And they make sweet little gifts too.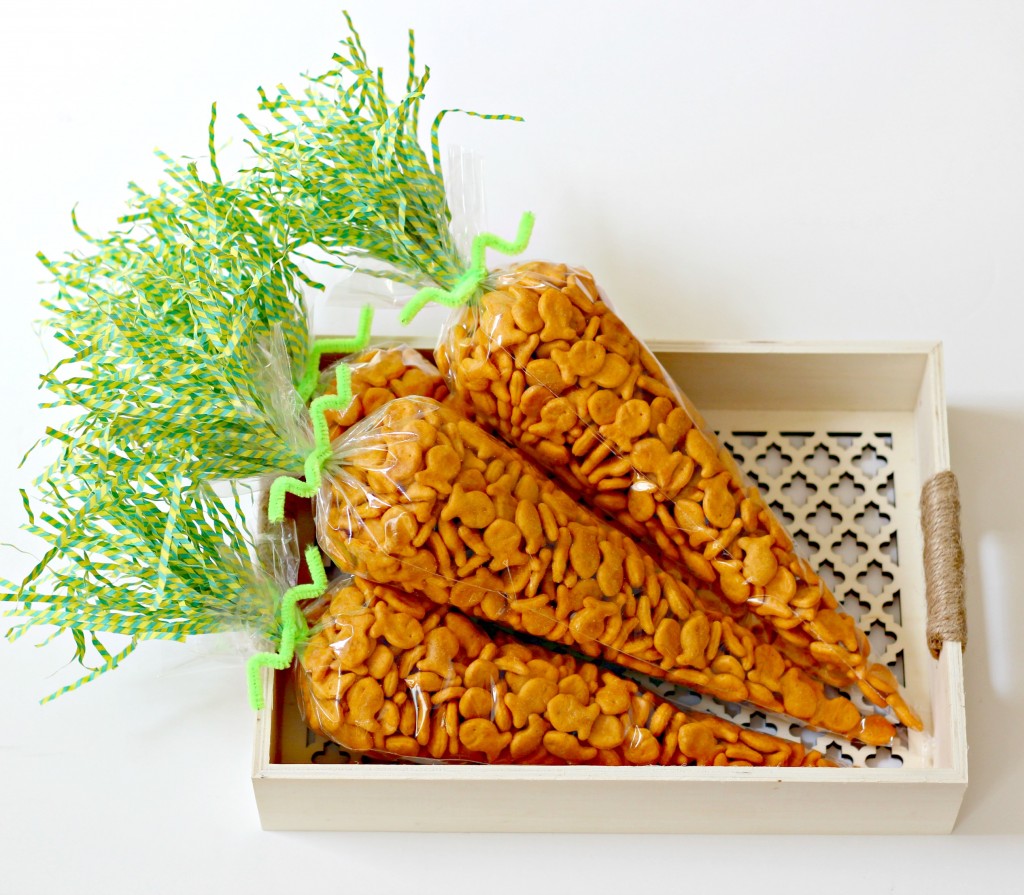 Pin it for later: Carrot Treat Bags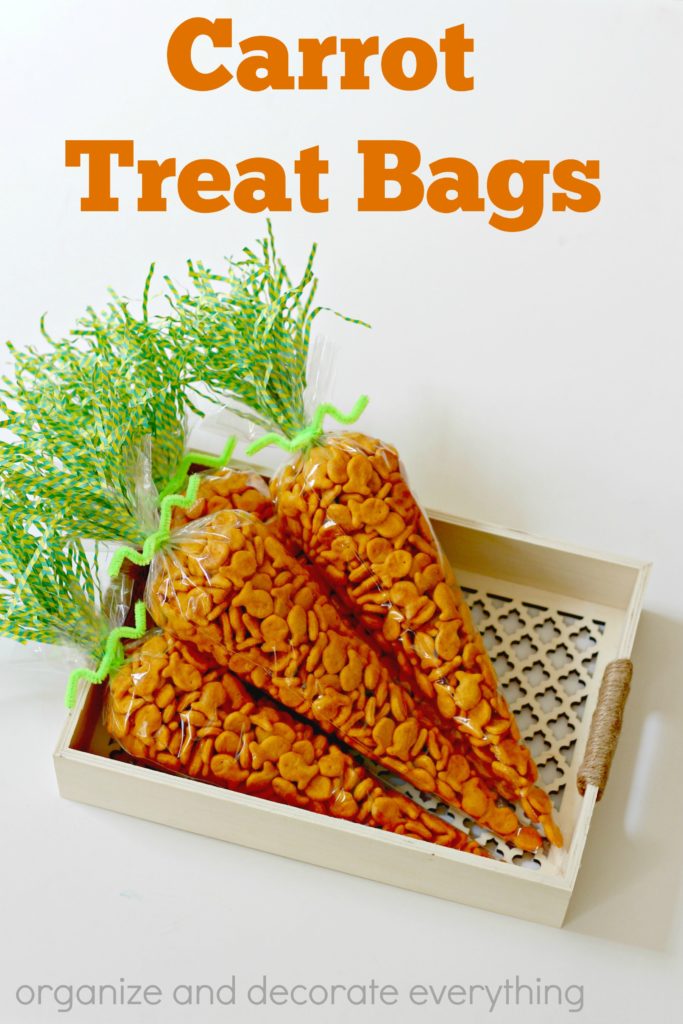 You might also like these posts:
Glitter Easter Eggs
Candy Box Easter Basket