Do you want to get to know your neighbors? I have some neighbor gift ideas with free printable tags to help you break the ice.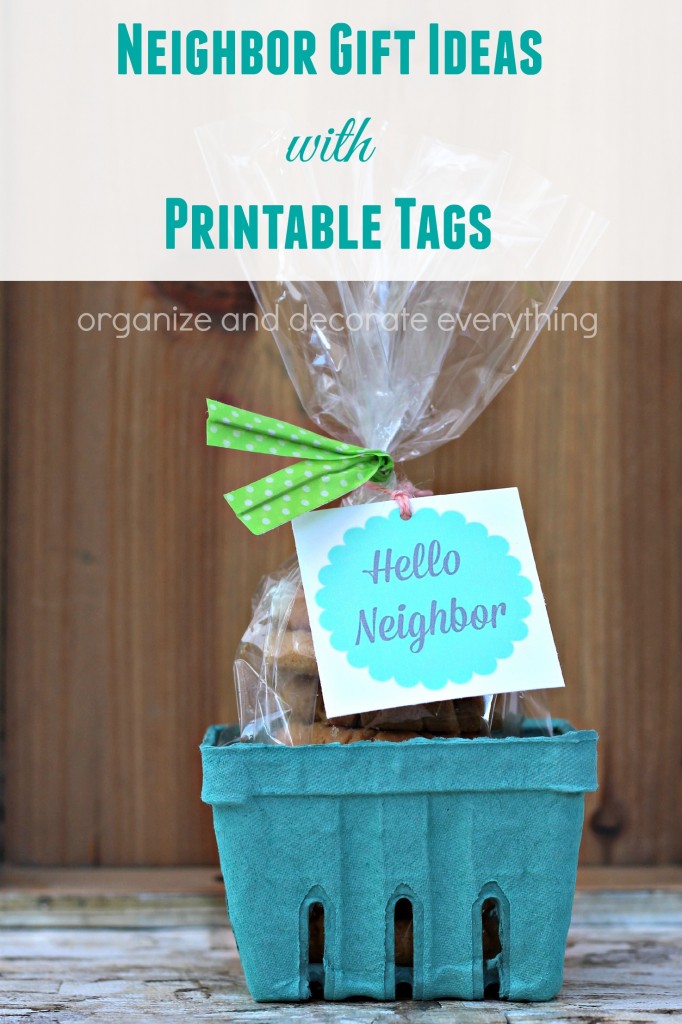 I used to be a good neighbor but since moving I've been struggling in that area. It's hard for me to get to know new people especially if we don't seem to have much in common at the beginning. A small gift is an easy way to introduce yourself to your neighbors and hopefully start a new friendship. It doesn't have to be costly, it's really just the thought and introduction that matters.
Supplies Needed:
Treat (peanut butter cookie recipe)
Clear bag
Twine
Berry basket
Twist ties (make your own, links below)
Gift tag printable (print below)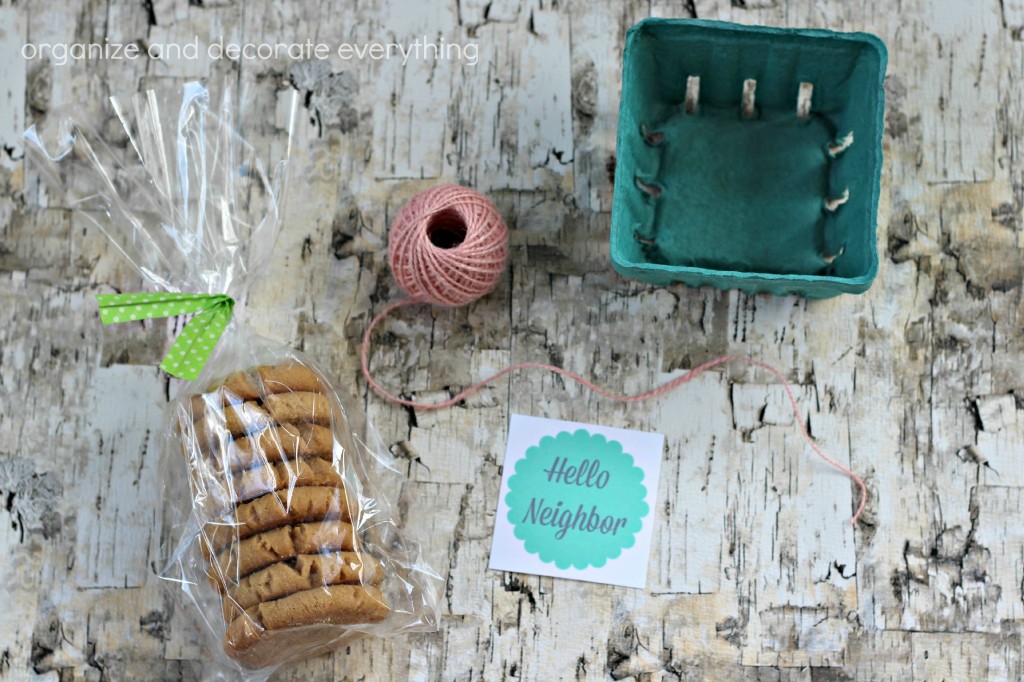 Fill a clear bag with a cookies, brownies, caramel corn, candy, any treat you like. Then secure it with a scrapbook paper twist tie or a washi tape twist tie. They're easy to make and add a personal touch to your gift.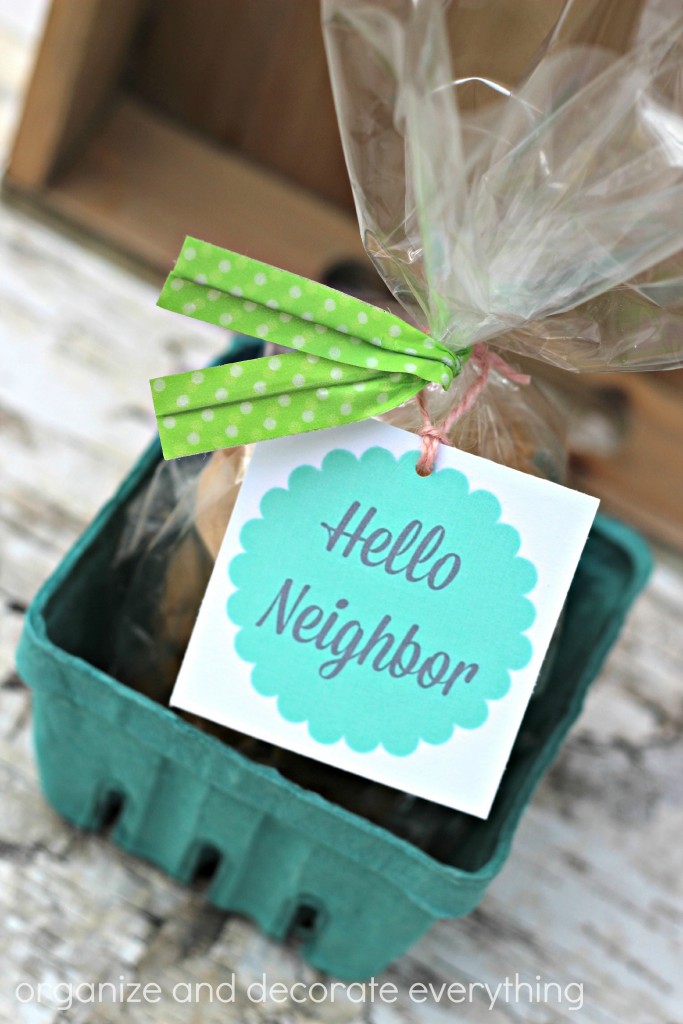 Then pick from one of these cute neighbor tags (or all of them). Download the tags below then print the size you want. The 8×10 was too large for my gift but the 5×7 was perfect.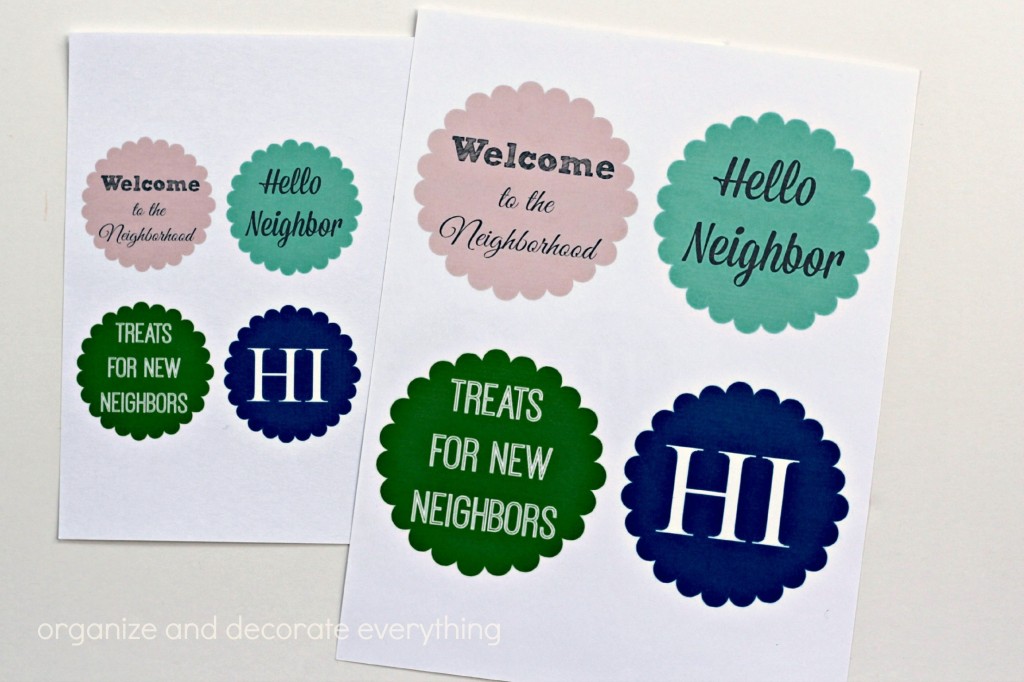 I used a paper cutter to cut them in squares to make it easy but you could cut out the shape if you like.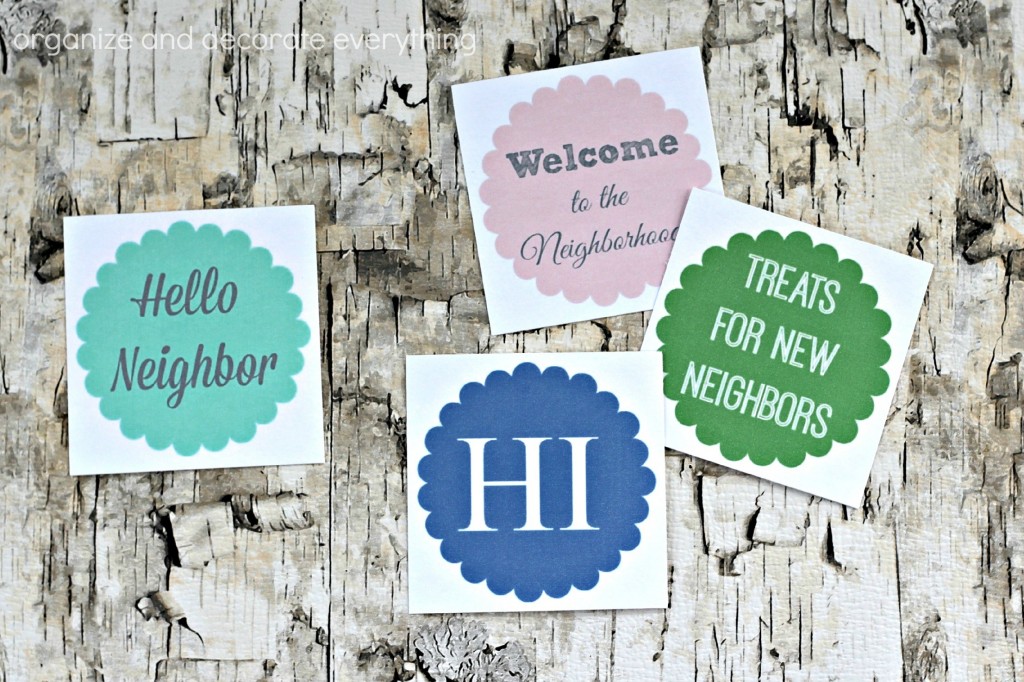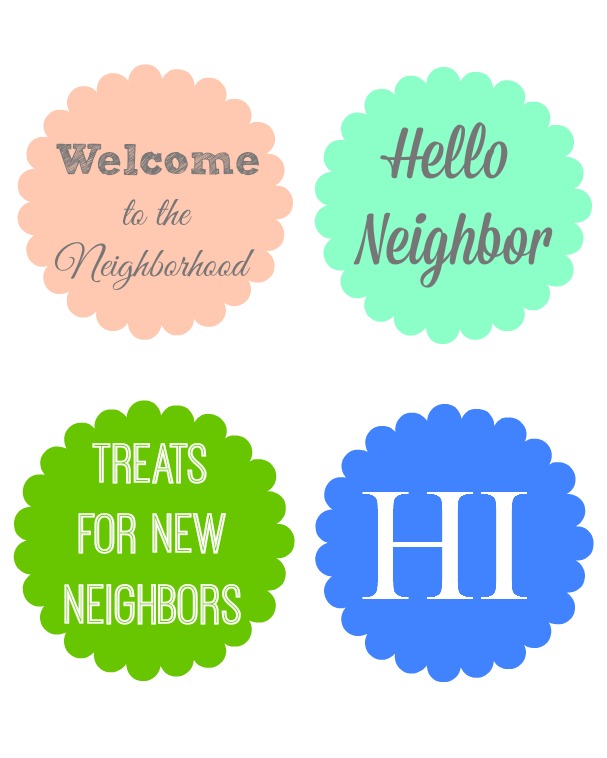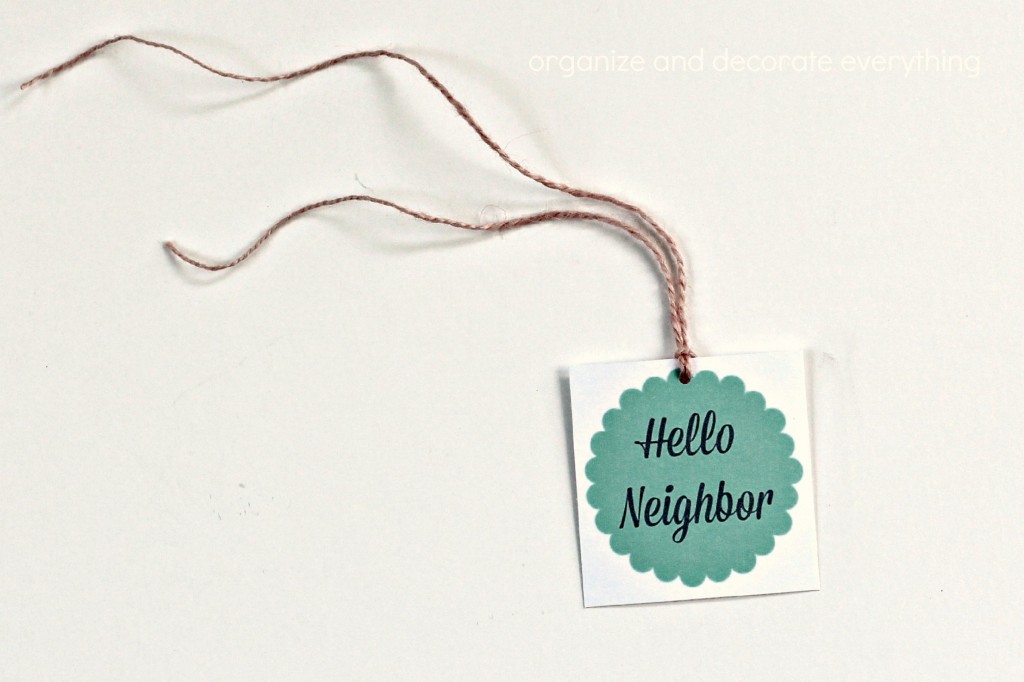 Punch a hole in the center of the tag, add the twine, and attach it to the bag. Easy as that!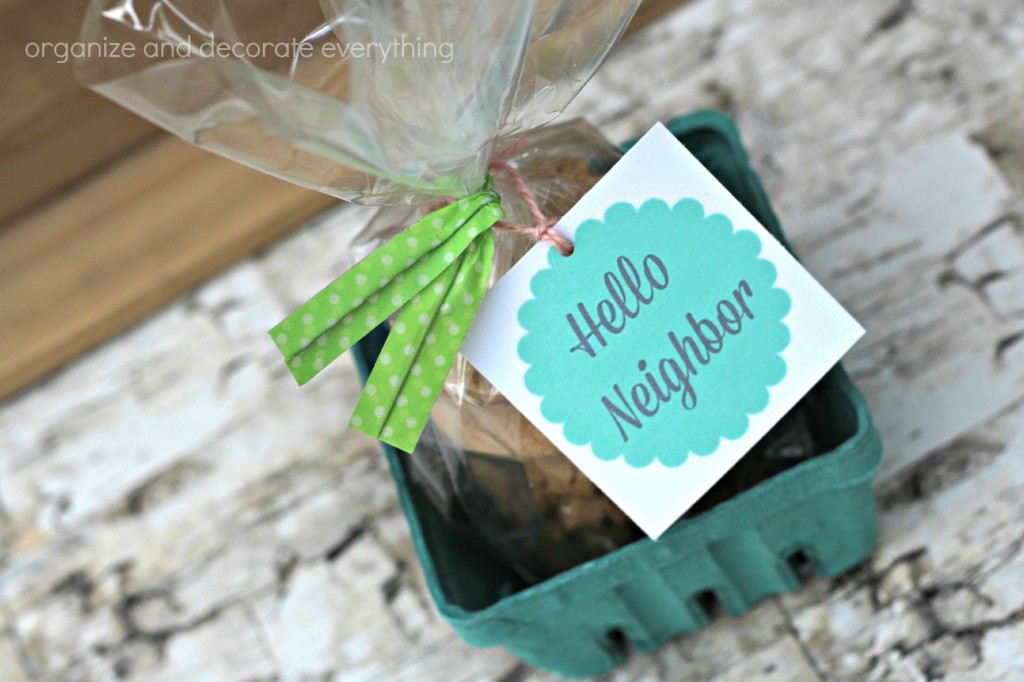 Here are a few more neighbor gift ideas:
A list of favorite neighborhood restaurants, stores, parks, movie theaters, gas station, etc.
Take Out Pizza for Dinner
Fruit Basket
Box of Light Bulbs
Movie and Popcorn
Potted Plant
Flowers for the Yard
Small Garden Tools
Something Local to the Area
Cleaning Supplies
Bagels or Donuts for a Quick Breakfast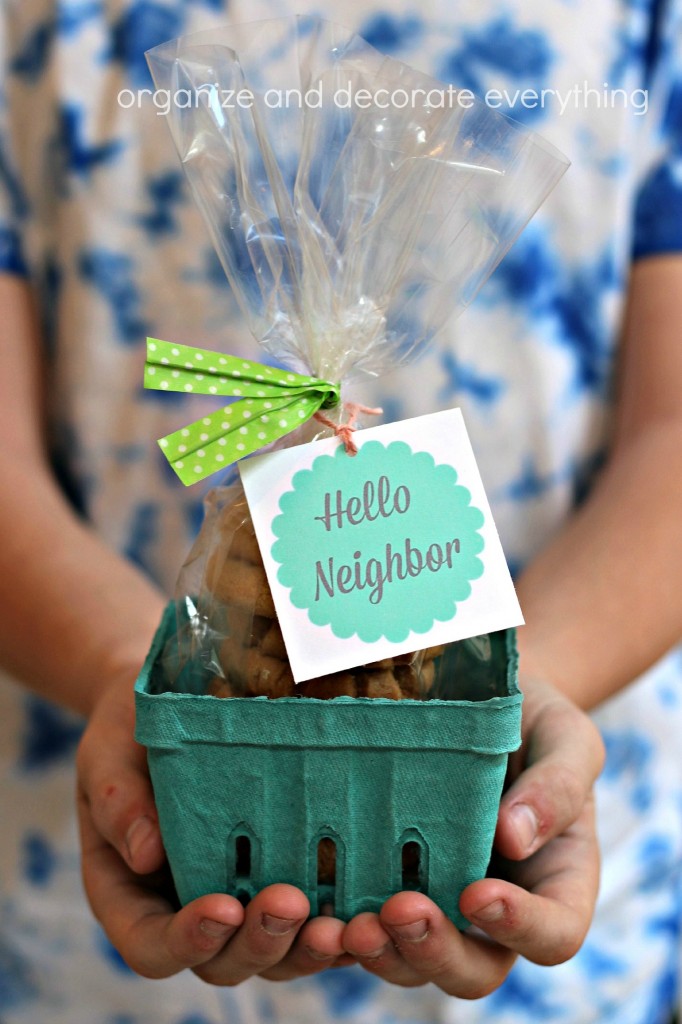 Have fun meeting your neighbors and hopefully making new friends.
Pin it for Later: