Billy Ball Place Card for a beautiful Spring table.
I've shared many place cards for Thanksgiving and Christmas but have neglected sharing any for Spring or Summer. Since I'm thinking of having a Spring Brunch soon I thought I would create a place card for the brunch.
I love Billy Balls or Craspedia flowers, if you'd like to call them by their technical name. They are said to signify good health and wellness. I love their simple shape and that they add a fun or elegant touch to your table. You can also add daisies, white rose buds or succulents for a beautiful Spring or Summer table setting. Let's make a Billy Ball Place Card, shall we?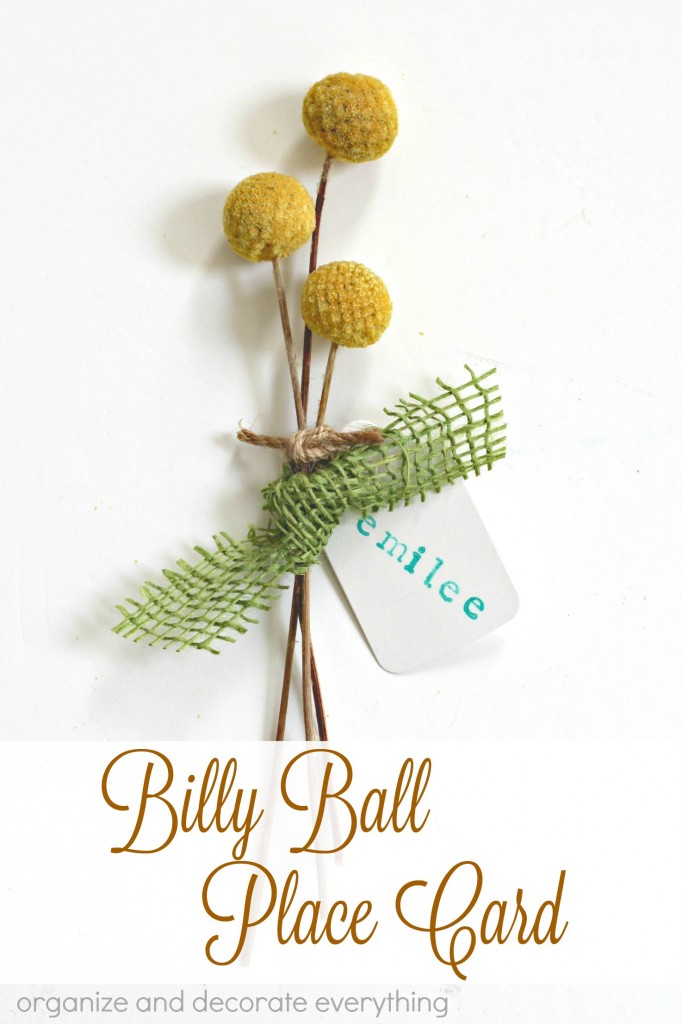 In this setting I'm going with a simple gray, white and yellow color scheme, but for the brunch I will be using brighter colors. I love that these fun flower balls can be dressed up or down depending on your table setting.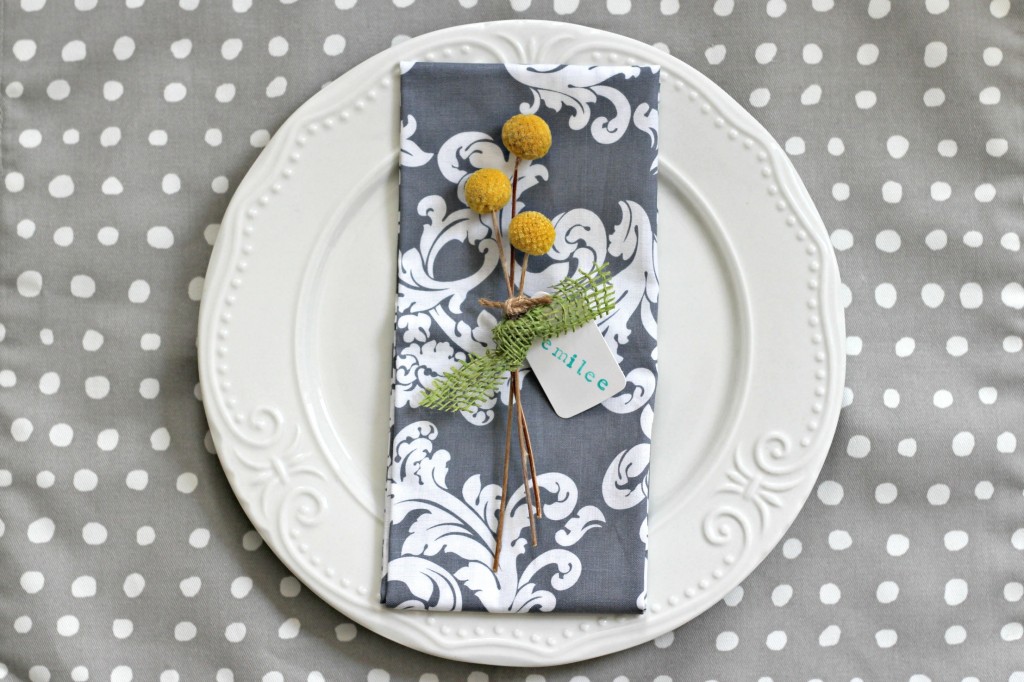 Billy Ball Place Card supplies:
Billy Balls
Twine
Neutral bakers twine
Green burlap ribbon
White tags
Letter stamps
Teal stamp pad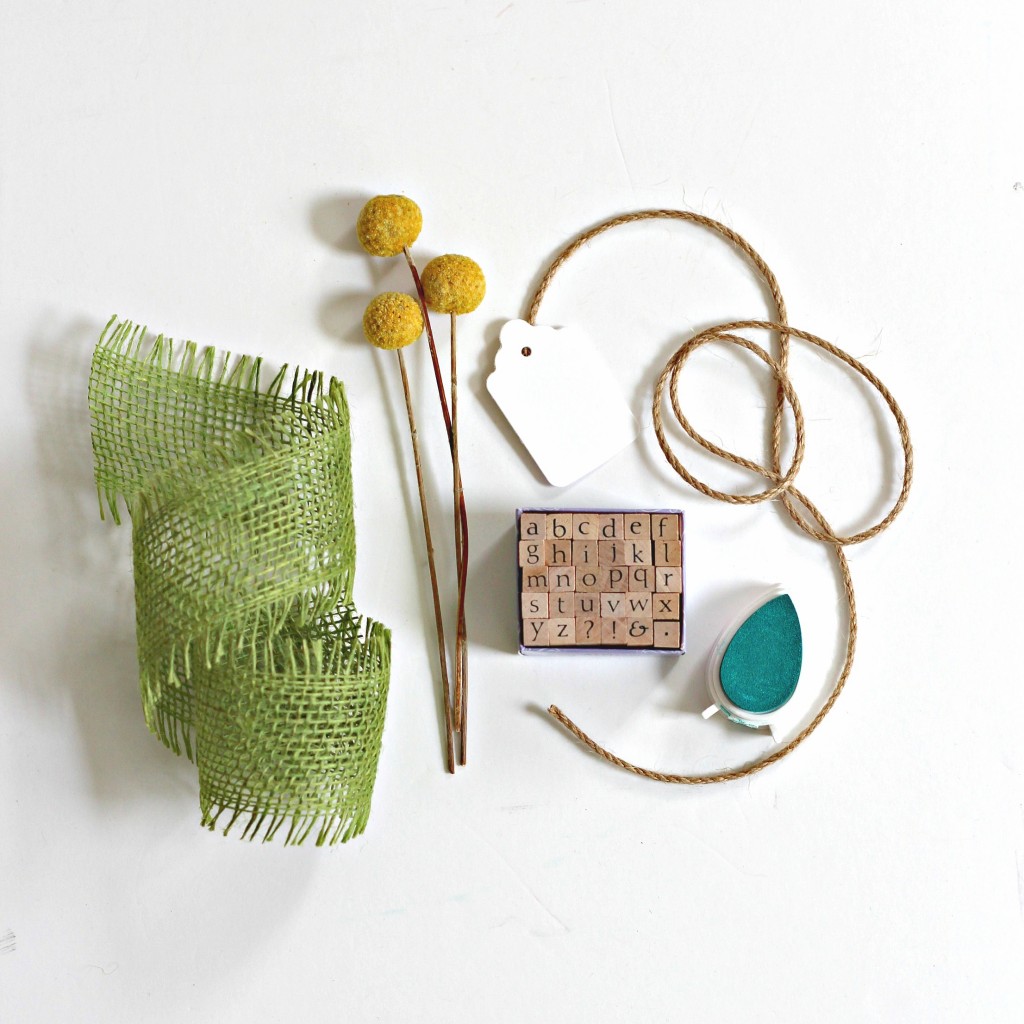 I'm using real Billy balls but they can be a little hard to find this time of year. I was able to have the local florist order me some, but craft stores have faux Billy balls that look really good. Use 3 Billy Balls for each place card. Wrap them together tightly with a section of bakers twine.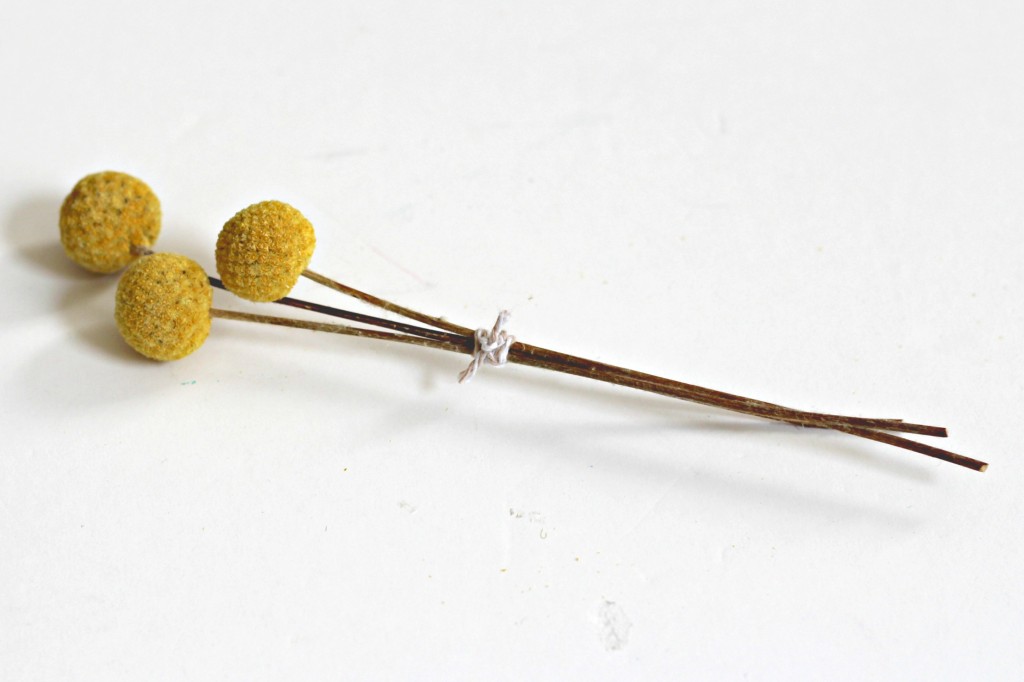 Cut a 6-7″ piece of burlap ribbon then cut in half length wise because it's a little too wide. Tie in a knot over top of the bakers twine or string.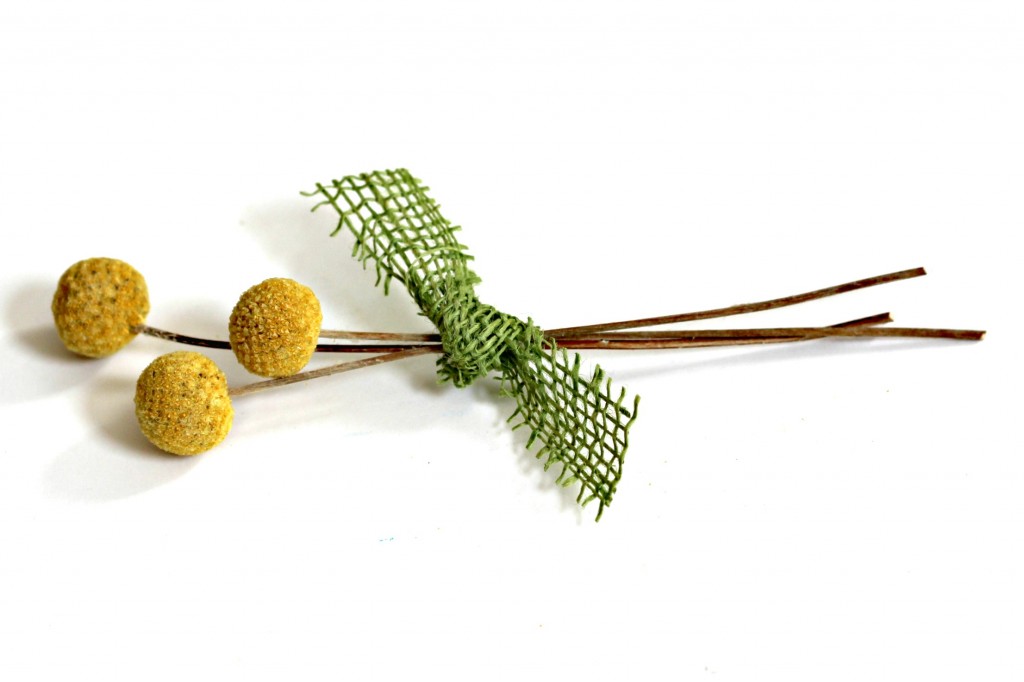 Make the name tags by stamping the guests name on each tag. Stamp the name on an angle so it will show under the ribbon when you attach it to the place card.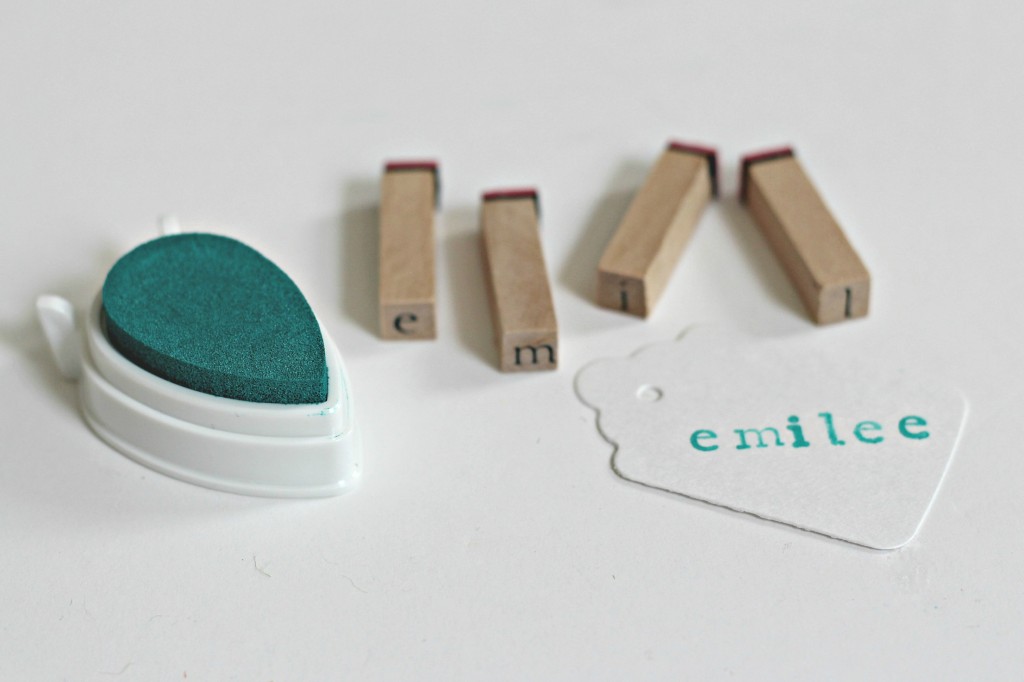 Tie the tag with twine onto the Billy Ball bunch. It's so simple but I love how it turned out. Of course you can choose colors that will complement your table setting. There are so many color options that would look great with these round yellow flowers, especially for Spring.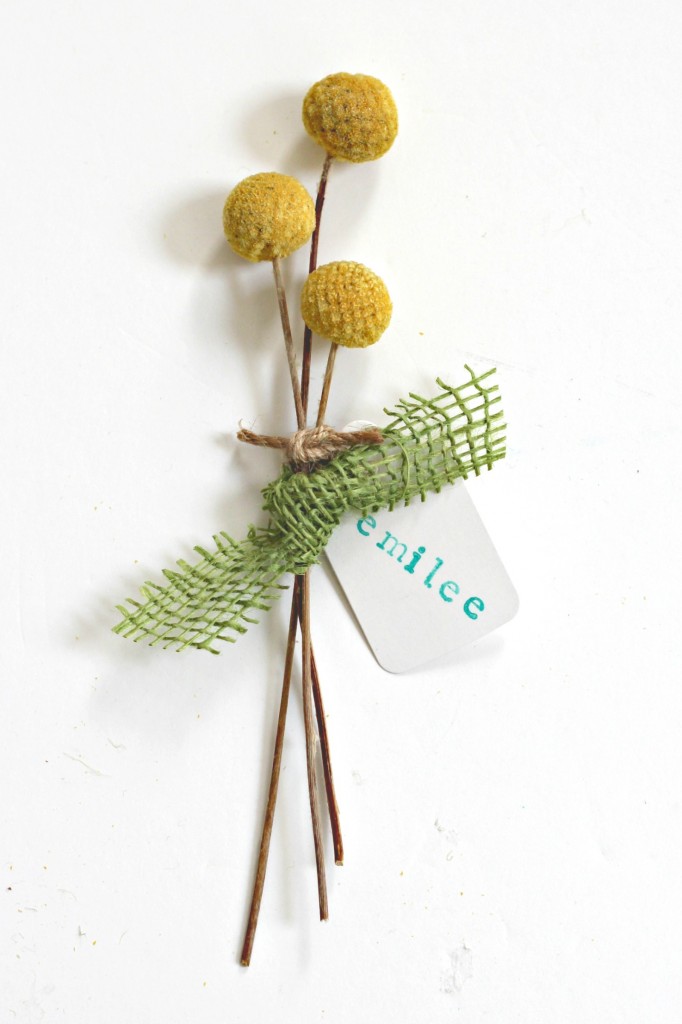 You could also add other flowers to tie more color into your table setting. Daisies look great for an informal look and white rose buds are perfect for a more formal table. Succulents are another great option for a Summer table. The texture and colors complement each other very well.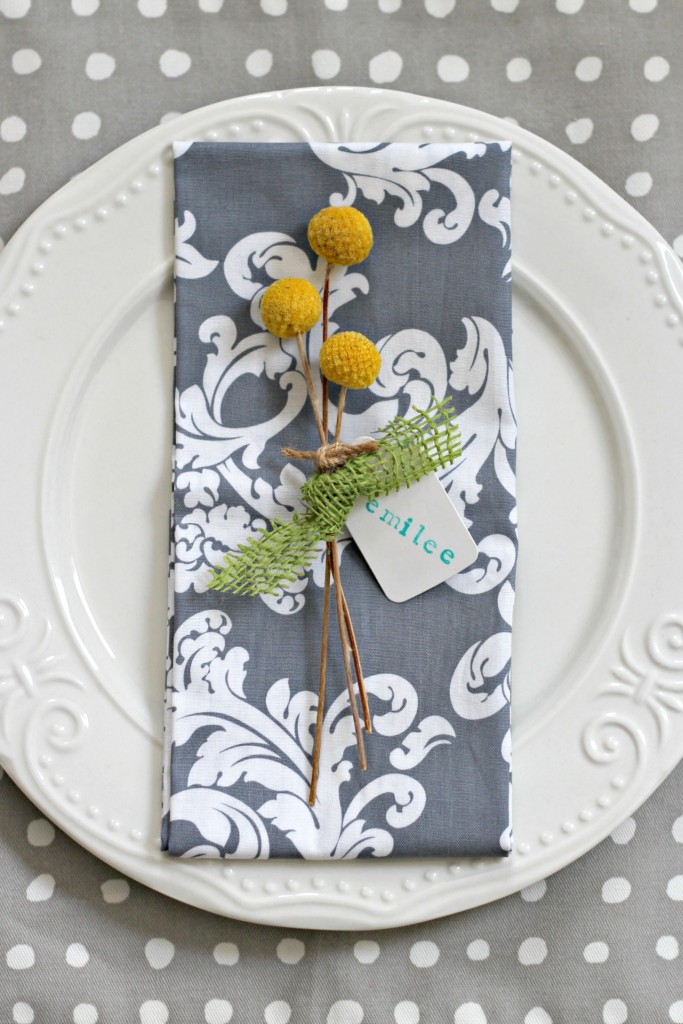 Pin it for later: Billy Ball Place Cards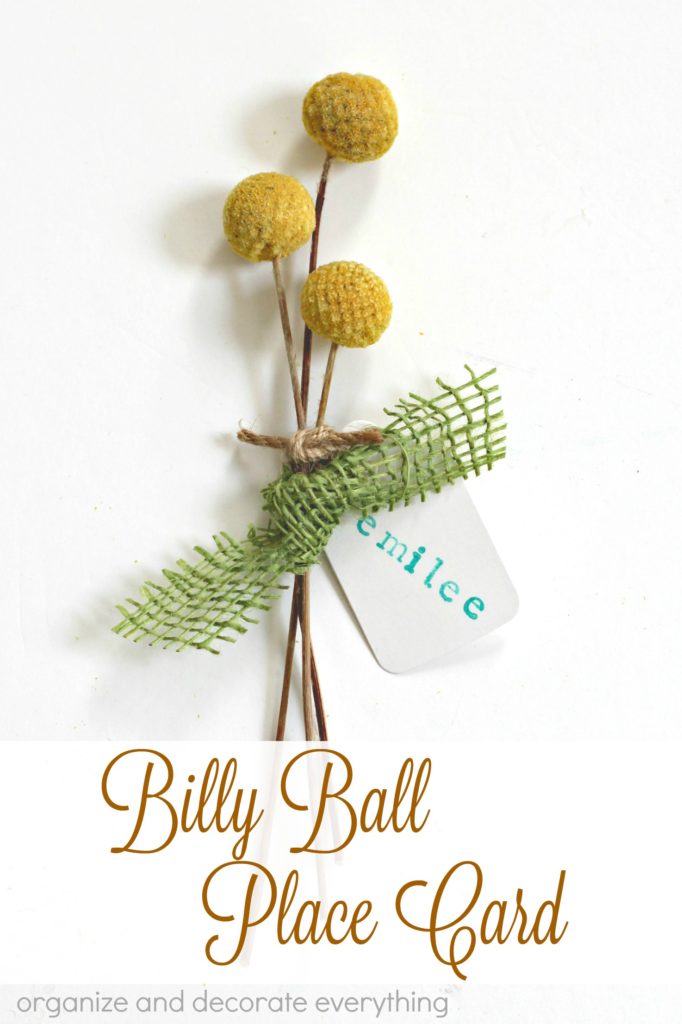 You might also like these posts:
28 Mini Home Makeovers
Spring Frame Wreath