I must have flowers on the brain. It's all I've been thinking about lately. Probably because I love adding color to my home and flowers are the perfect way to do that. The problem is I don't have extra money right now so I thought I would DIY some using supplies I already have. There may be a lot of flower tutorials in the near future. These Wish Flowers are my second type this week.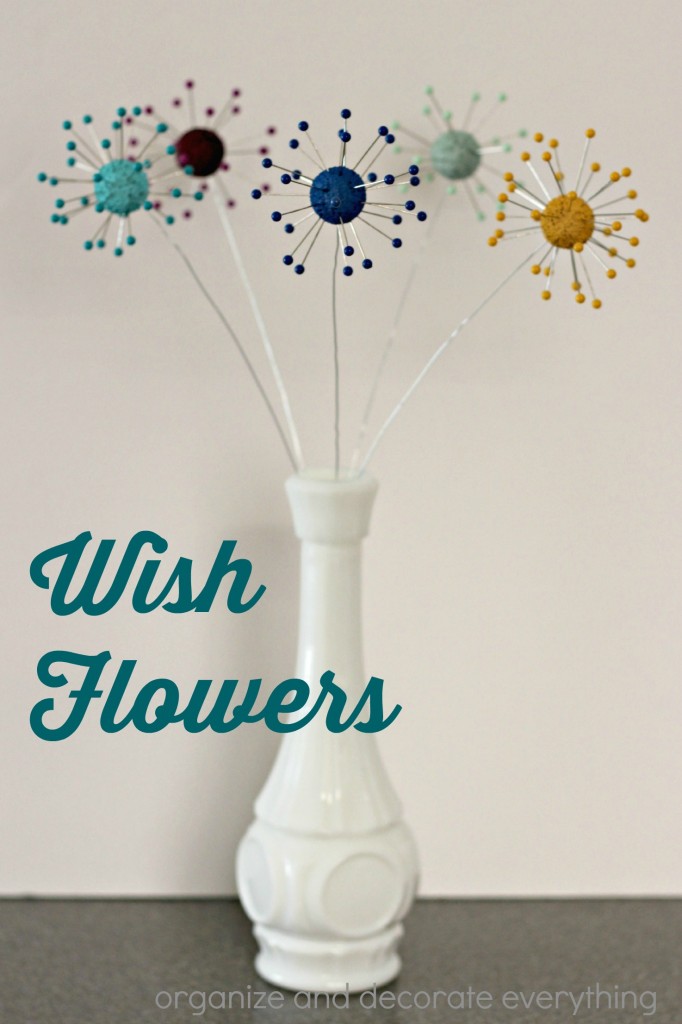 Here's What You Need:
20 gauge wire
small styrofoam balls
ball straight pins
paint to match pins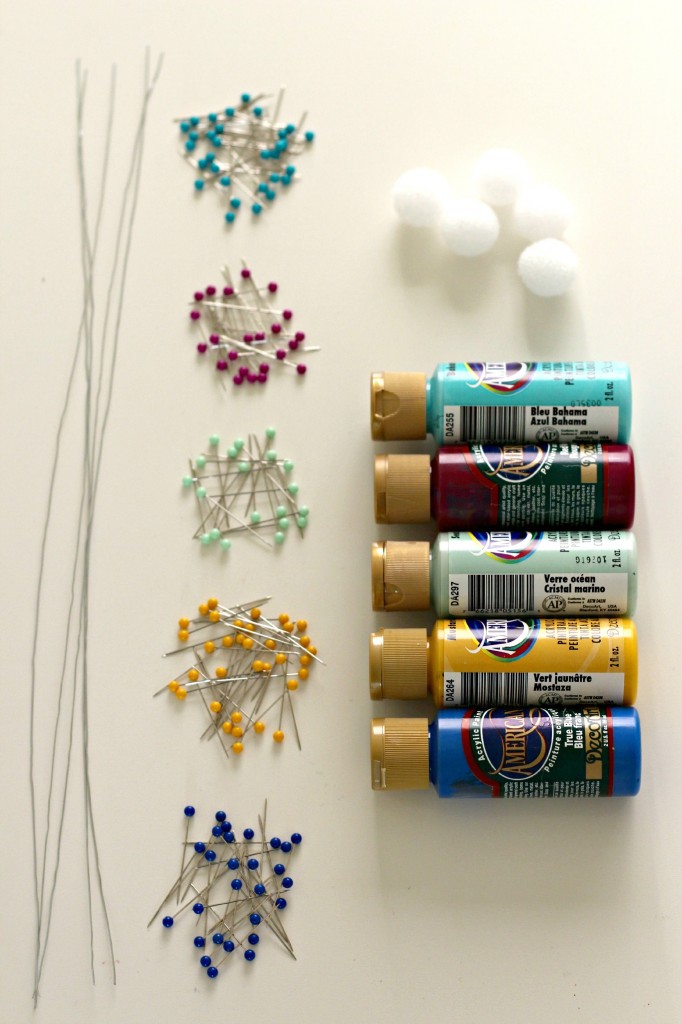 Cut the wire 15″ long for each flower. Poke the wire a little over half way through each styrofoam ball. Paint each ball the desired color. Use a generous amount of paint to get in all the crevices. I used paint I already had and did the best I could to match the pin heads. They came out pretty close to what I wanted.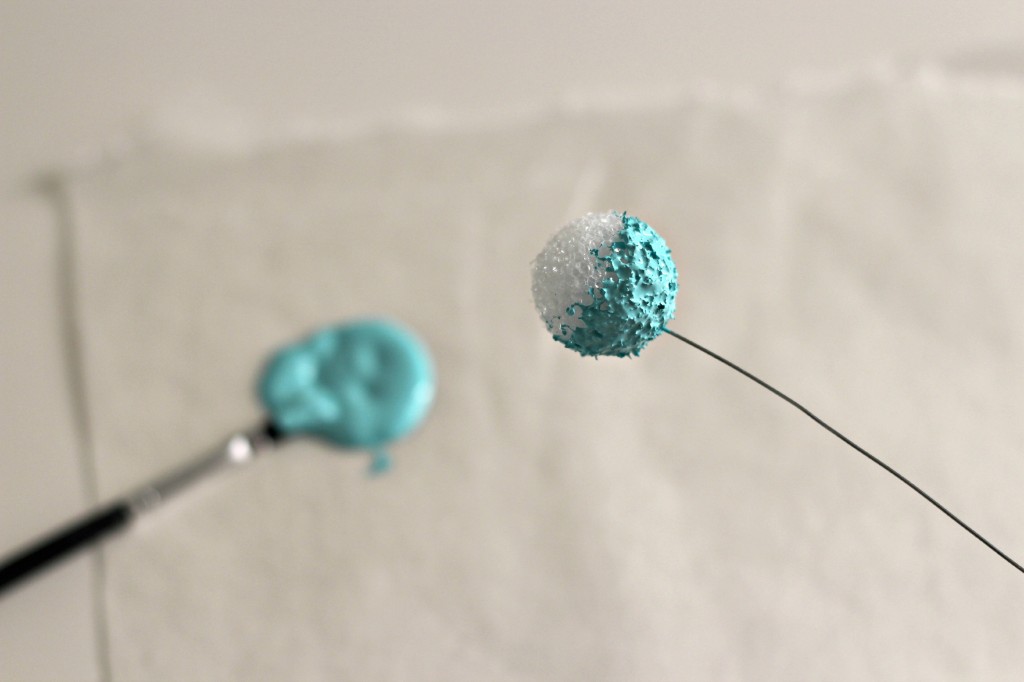 Once they were painted I let them dry over night. I love the texture and how they look fuzzy once they're painted.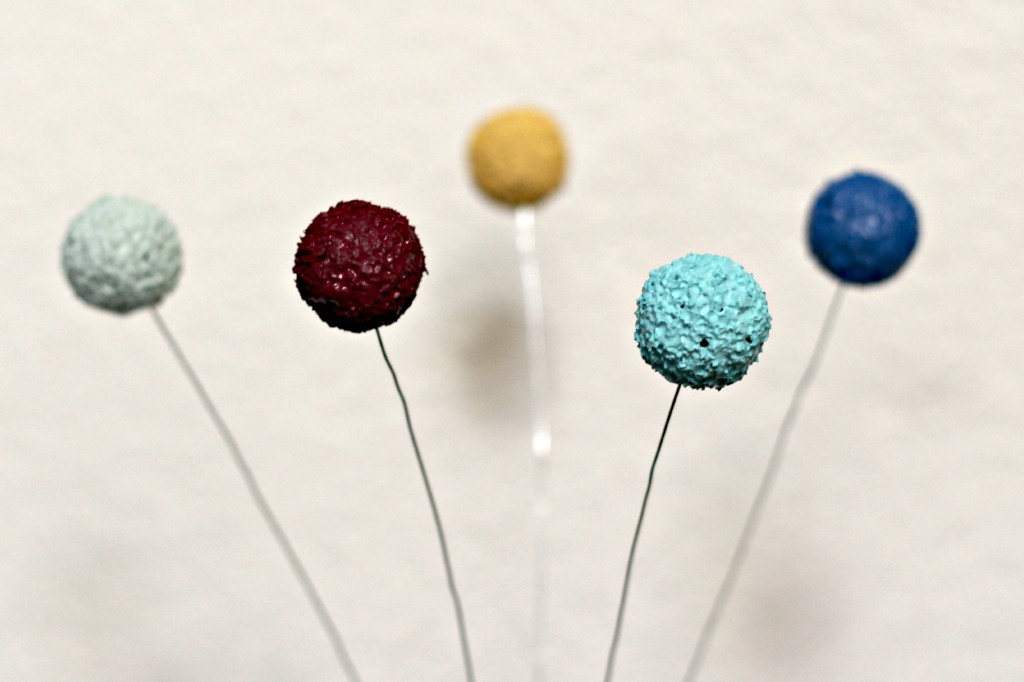 Start pushing the pins into the foam balls in a rather random way. I have a hard time being random so I'm working on that. I used however many pins I had of each color so the number varies.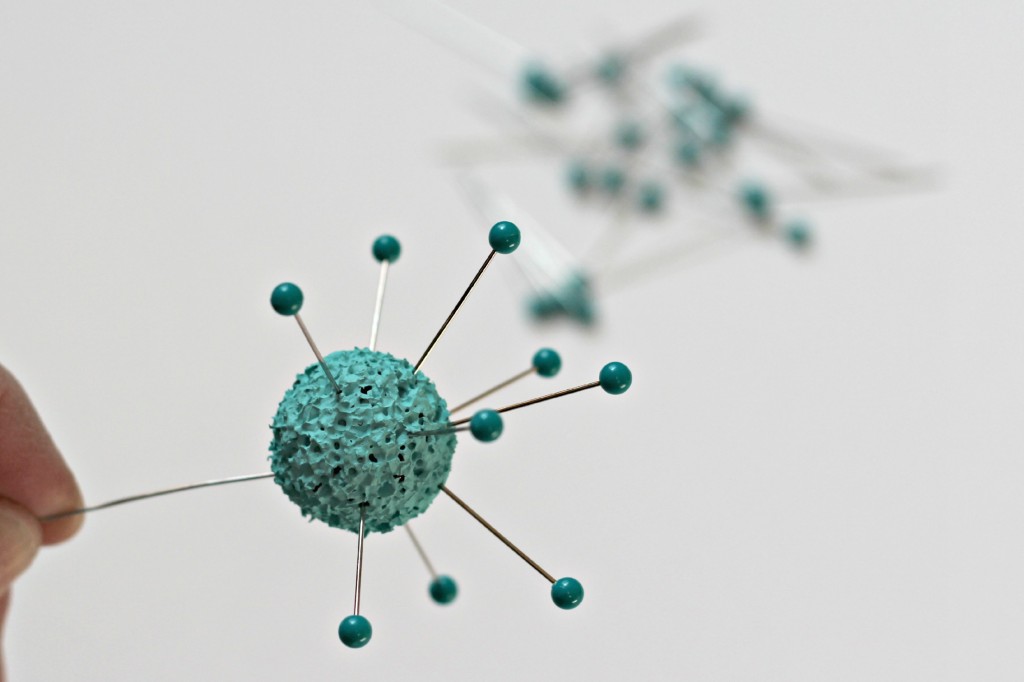 They're kinda fun don't you think? Yeah, a bit unusual and maybe a little satellite-ish with a kinda mid-century feel, but I like them and hubby thinks they're really awesome.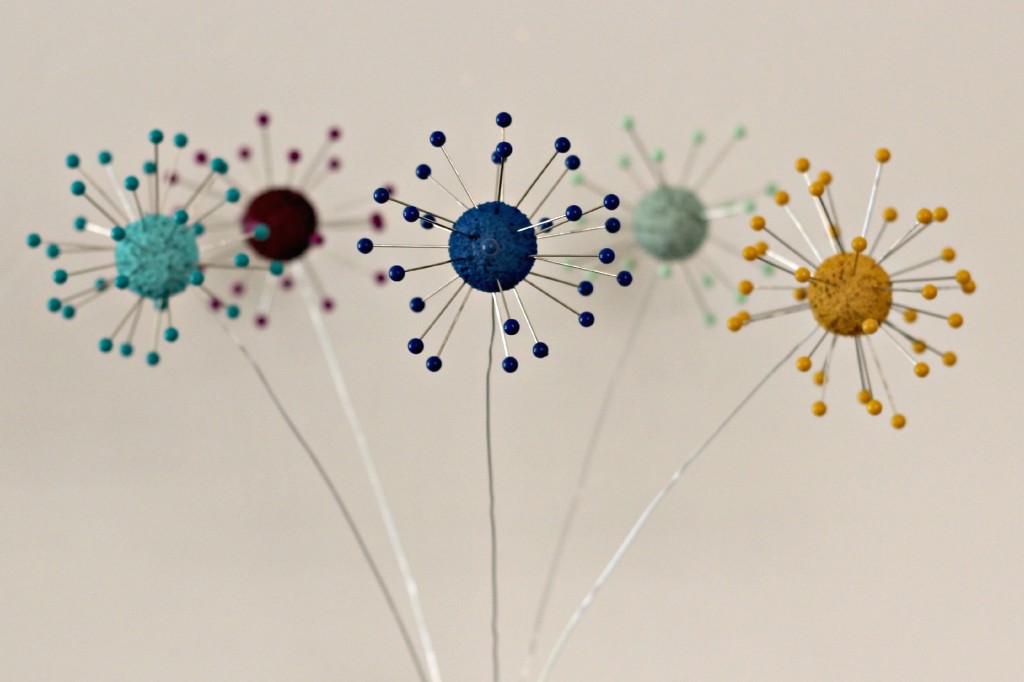 Since I've been in a bit of a decorating funk lately I didn't have a dining table centerpiece, so that's where the flowers ended up. Who needs fresh flowers when you can make them out of odd things around the house? Okay, I actually love fresh flowers but I have to admit these are making me smile.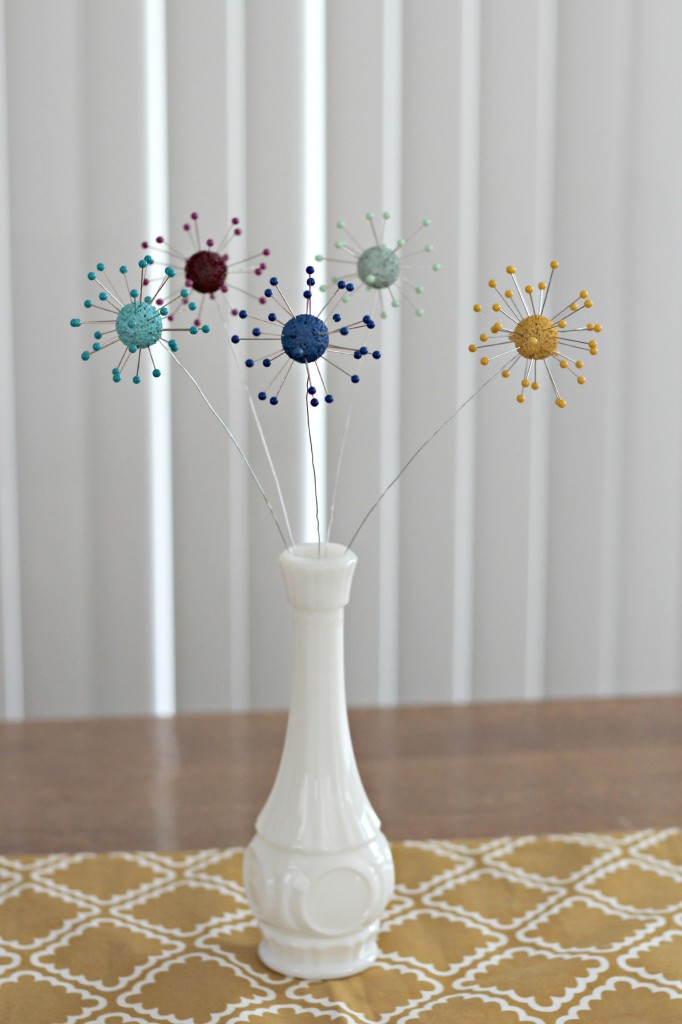 How awesome is this picture where they almost look like real wish flowers.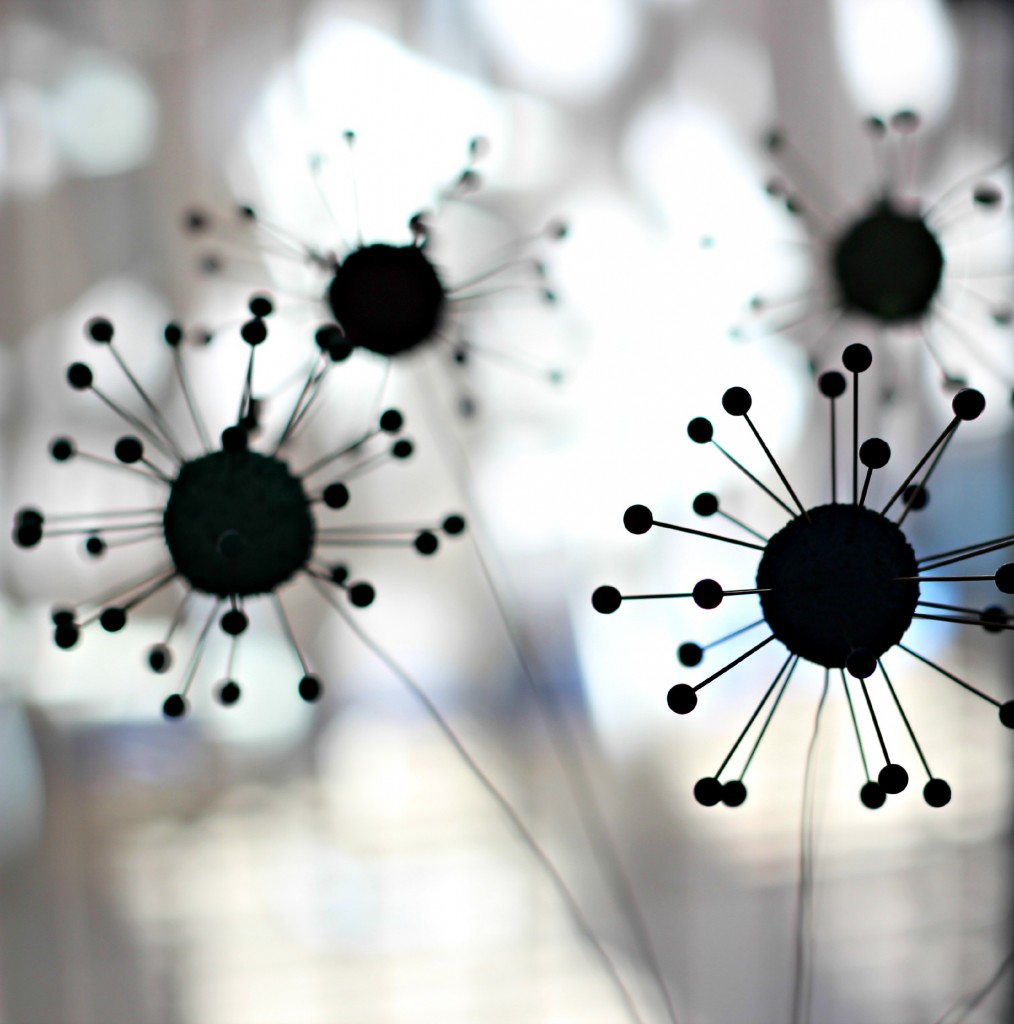 If you like this post you might also want to also check these out:
Felt Ball Flowers
Button Flowers
Paper Pom Flowers
Check Out These Related Posts