Make this Striped Floral Spring Wreath for a bright and festive Spring welcome to your home. If you don't have a Spring wreath yet you can make this one in only 15 minutes.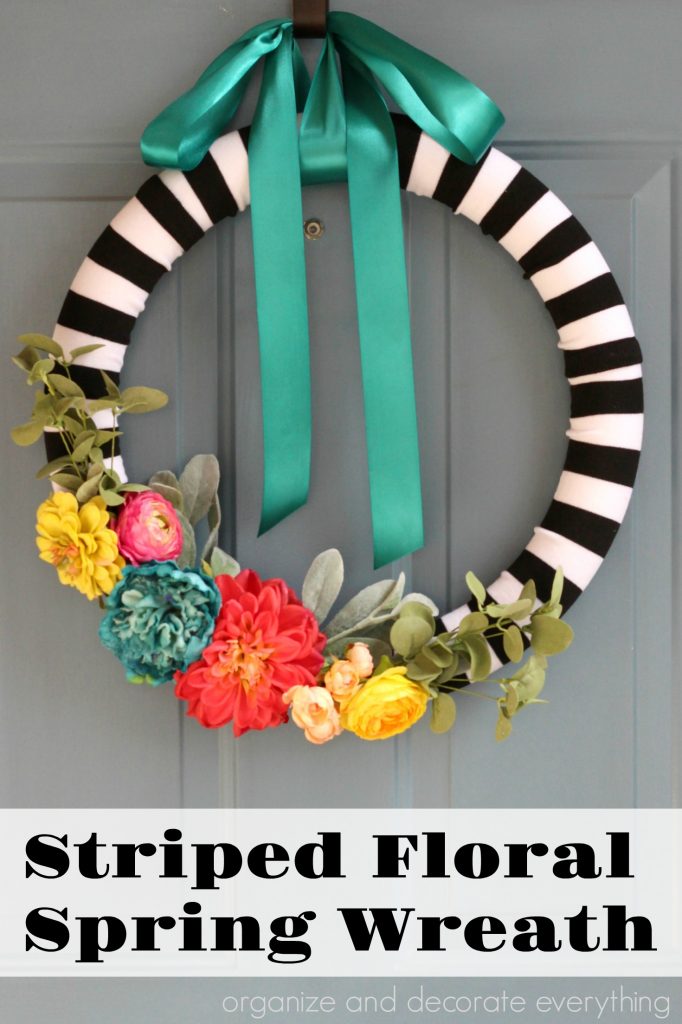 I love wreaths! And I love black and white, especially stripes! You might not think of black and white as Spring colors but I love decorating with them year round. By adding the right accent colors they can easily be used for any season.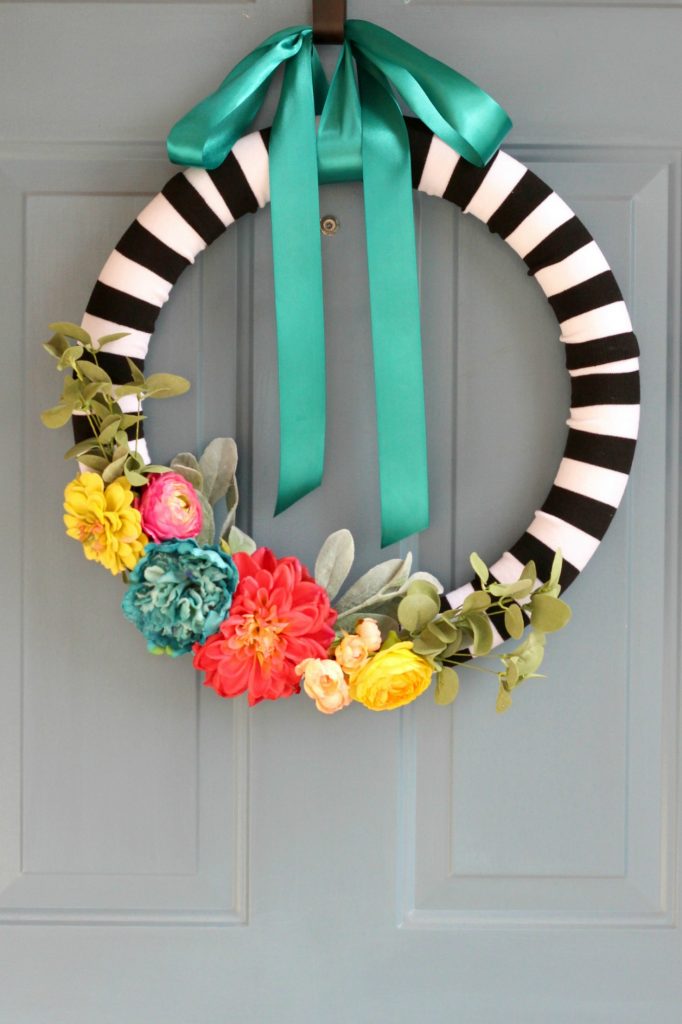 This wreath only takes about 15 minutes to make and the results are beautiful and striking.
Supplies needed:
foam wreath form (dollar store)
black and white striped socks (or black and white ribbon)
variety of flowers and greens
ribbon
glue gun and hot glue sticks
wire cutters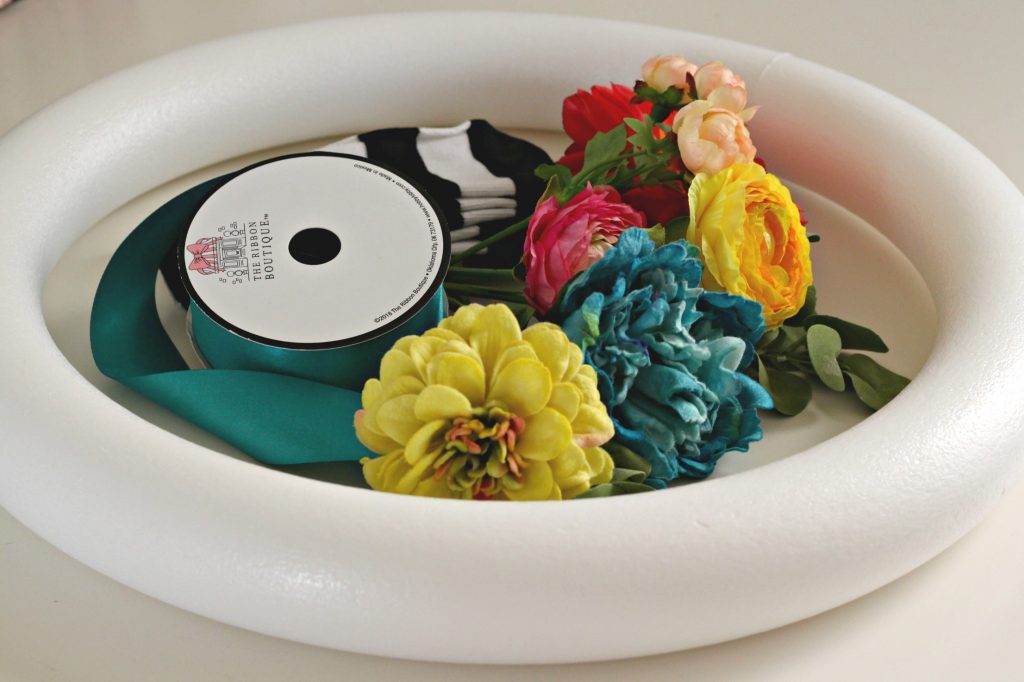 I bought the wreath form at the dollar store. There are a couple different sizes and this is the largest. If you are going to use the striped socks you will need to cut the wreath to be able to place them around the form. If you are using ribbon you can skip this step. Use a serrated knife to cut through the wreath in a sawing motion.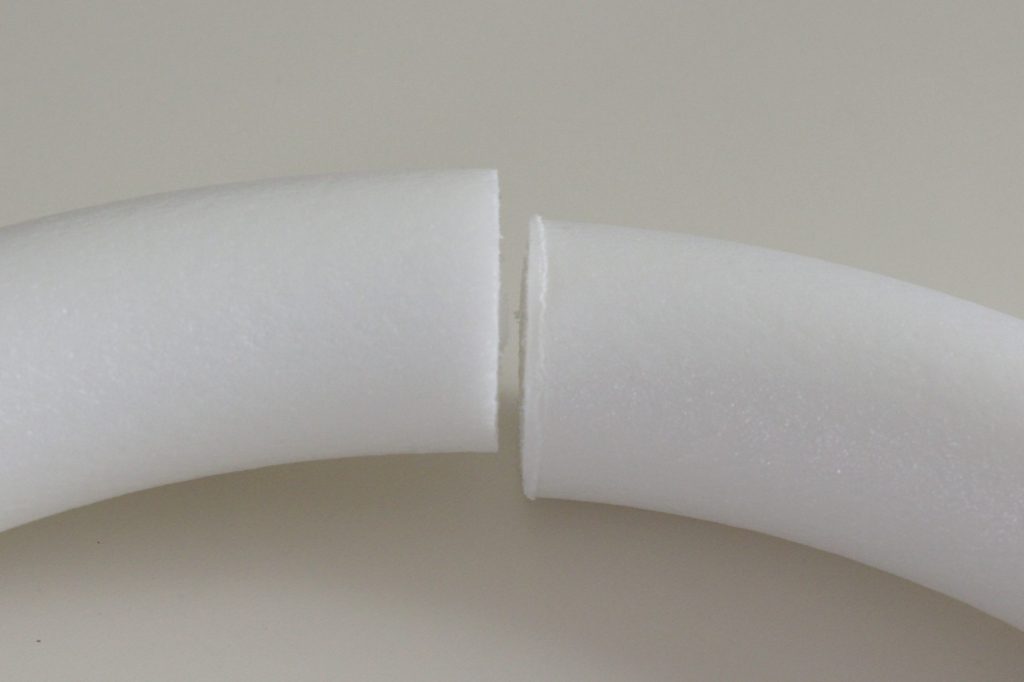 Cut the toe area out of the socks. Gently pull the socks over the wreath form one at a time. For the large wreath your will need 3 long socks. I bought the socks from the dollar spot in Target. Make sure the sock doesn't have a heel area or if it does make sure to position it on the back of the wreath. Once you have all the socks on hot glue the wreath form back together.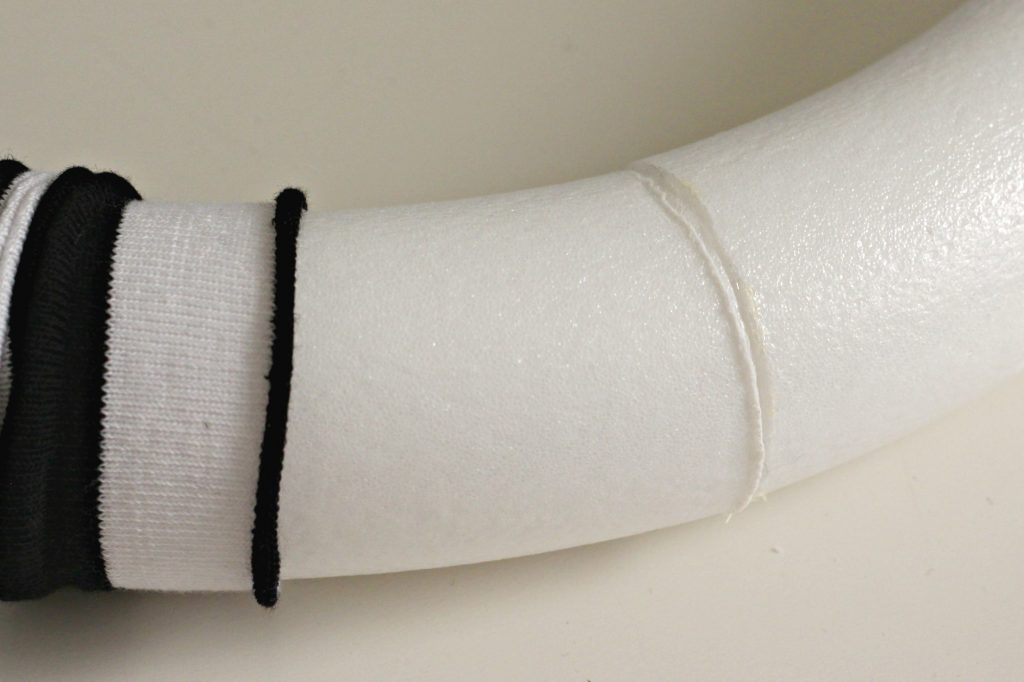 Distribute the socks evenly around the wreath. If you use ribbon you can just wrap the ribbon around the wreath and glue the ends into place. You can either use black and white striped ribbon or use the two colors of ribbon and alternate them as you are wrapping the wreath.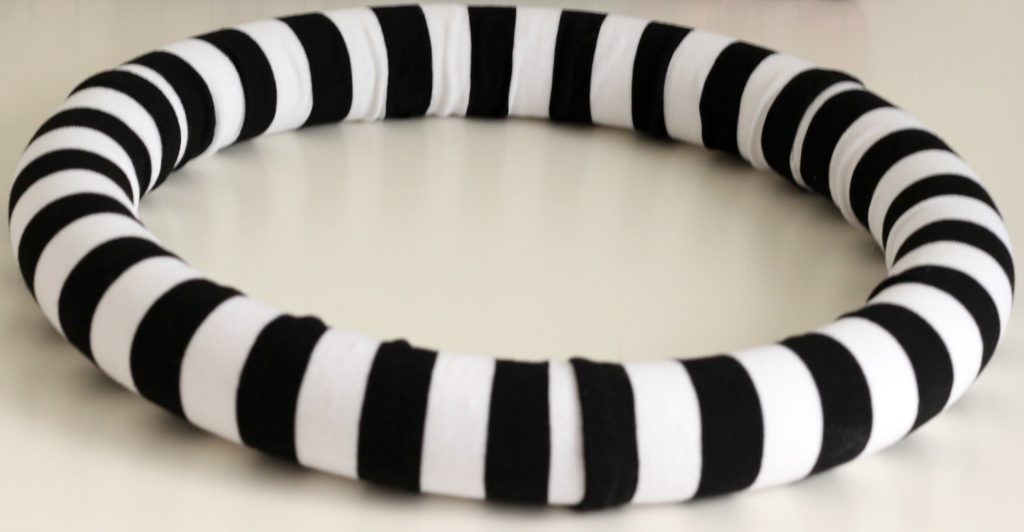 Now it's time to pick your flowers. You can buy a bushel of flowers and just separate them or buy individual ones. I opted for individual flowers because I couldn't find a bushel that had all the colors I wanted to use. Plus these flowers are all made a little different and I love the variety of textures. Use wire cutters to cut the stems pretty close to the bloom.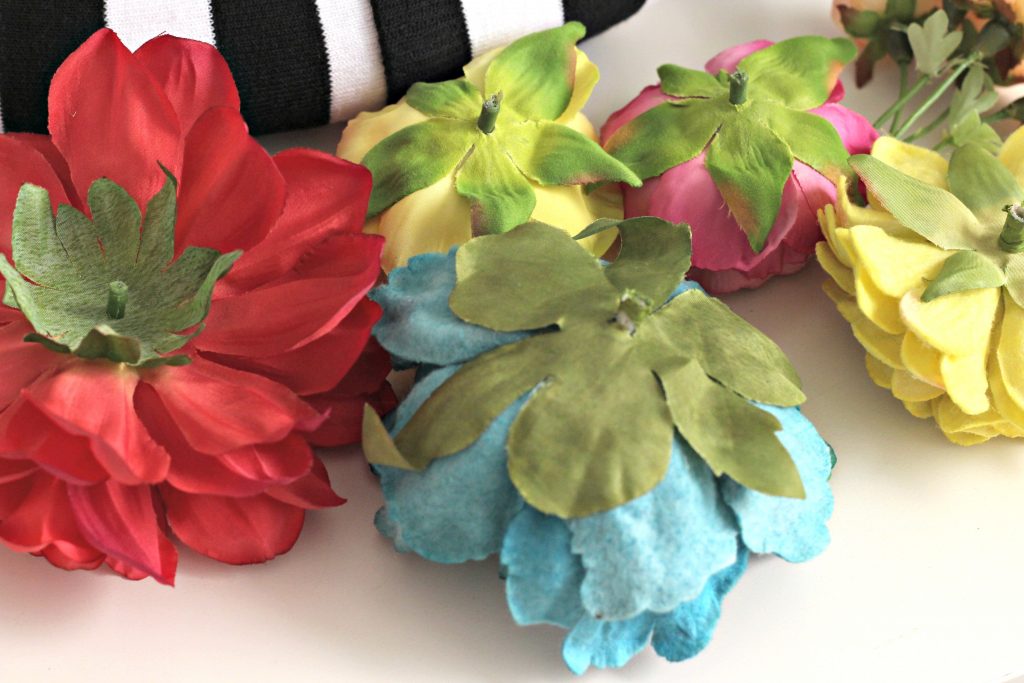 Play around with the flowers on the wreath until you like the placement. I also added some greenery. Once you like the placement, hot glue everything in place.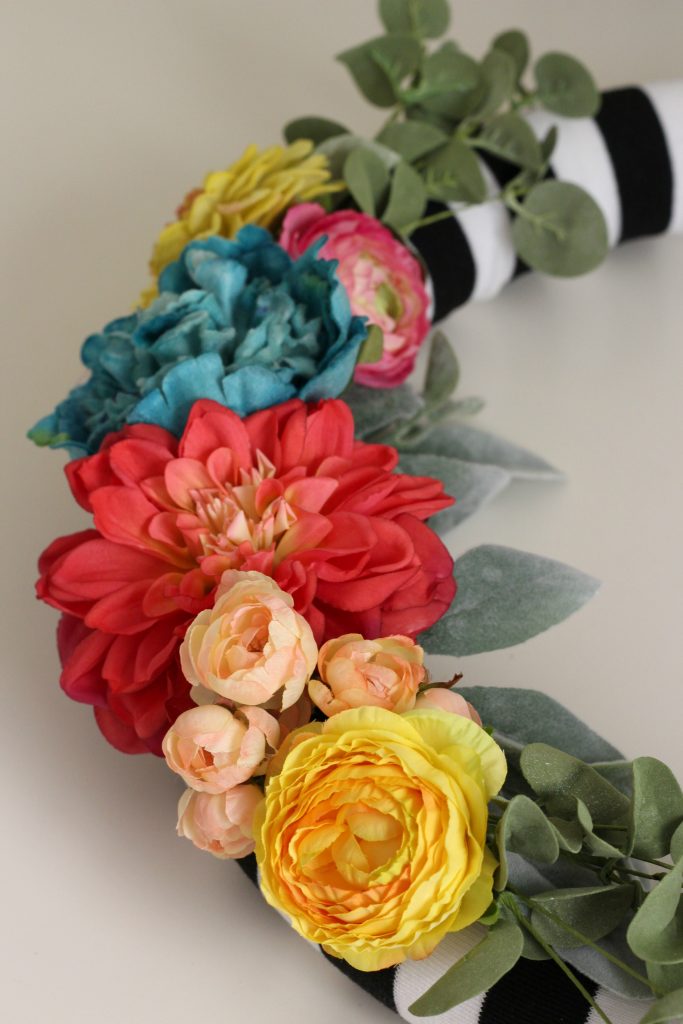 Add a ribbon to hang it from and tie it in a simple bow. You can use any color ribbon you like but I would use one of the flower colors. I will probably change out this ribbon for a pink or yellow one since my door is blue.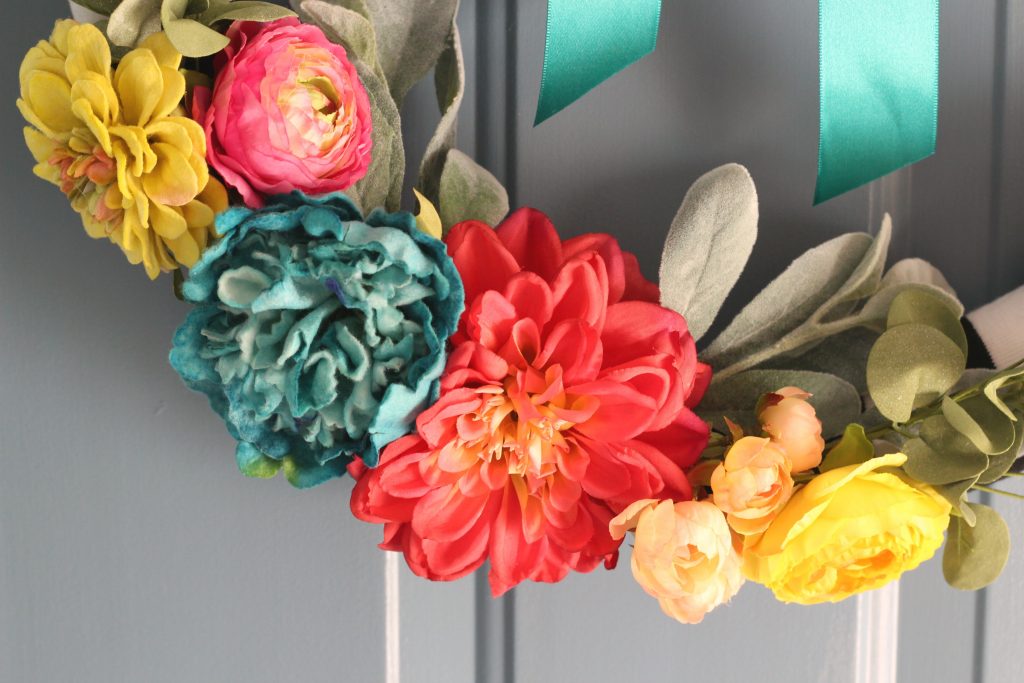 This wreath is getting me excited for warmer days ahead.
Pin it for later: