My kids have always loved Thanksgiving Day. Some years we are with extended family and some years we are on our own. Even though the kids can usually find something to do, I like to add a little more structure to the day. I'm sharing some Thanksgiving Day Ideas for Kids that will keep them entertained and busy while you make the final preparations for dinner and give you a little time to relax afterwards. Of course, if you have time you can play along.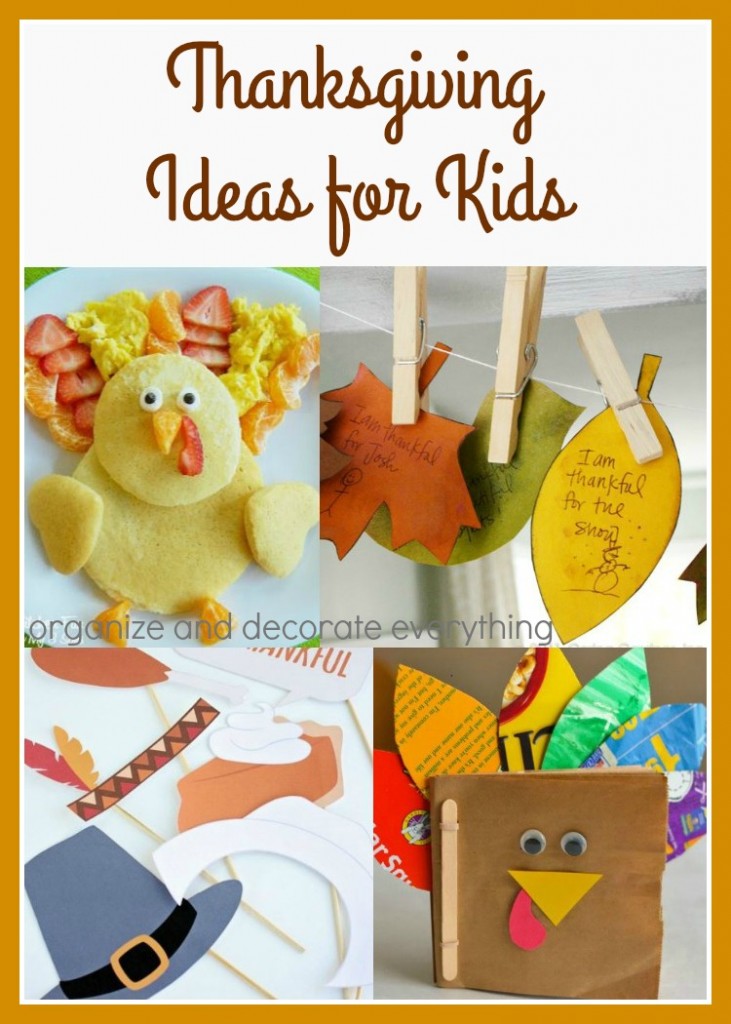 Why not start out the morning with a turkey for breakfast? The kids would be so excited to see this on their breakfast plate. It doesn't take much work and you could even have them help.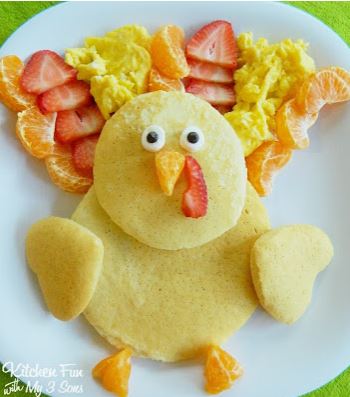 Have the kids make a turkey journal out of recycled materials. You probably have everything on hand. They can write what they're thankful for, their favorite parts of the day, have family sign their book, or play games like tic-tac-toe.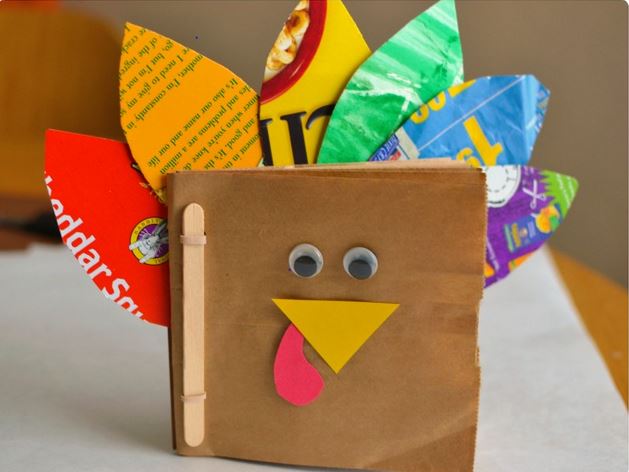 Gather some socks, feathers, felt, rice or beans and make this adorable soft turkey.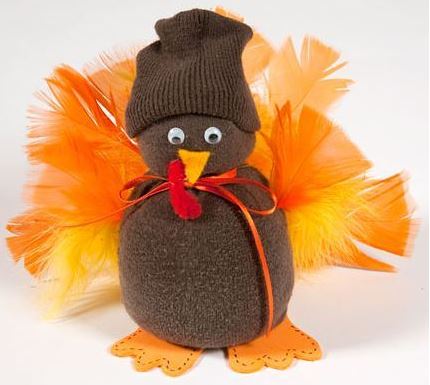 The little ones love to color so print out this cute page for them to color while they wait for dinner.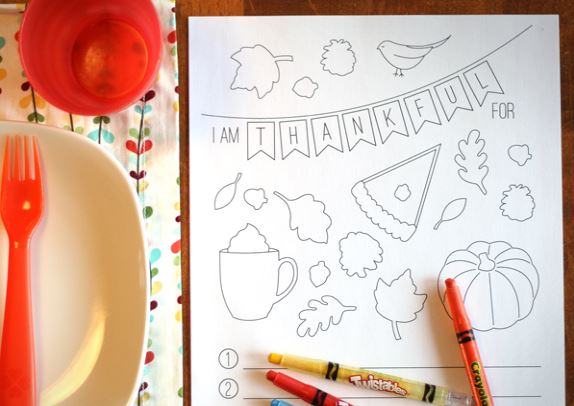 My family loves photo booths! It's the perfect time to be silly and make sure to get some awesome pictures of the day. I often forget to take pictures when I'm involved in the day so photo booths help me remember.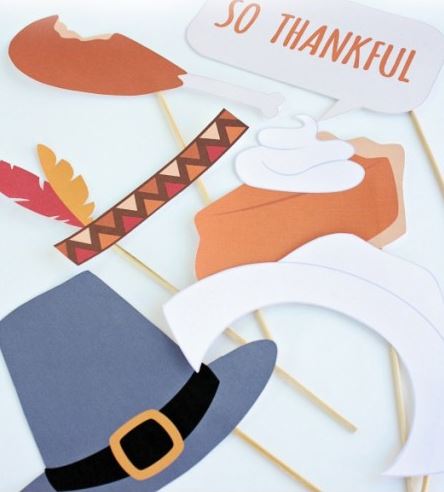 Have the kids run off some energy before dinner or better yet, join them in a game of Turkey Tag after dinner to run off some of that delicious dinner.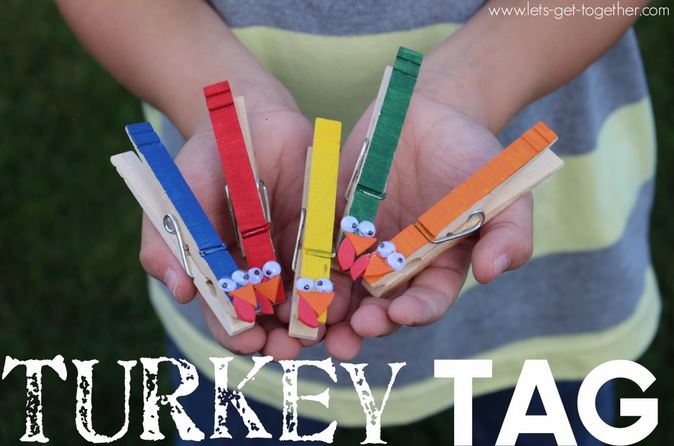 Make a Thankful Banner out of paper leaves. Have the kids write what they're thankful for and attach them to twine using clothespins. Later you can combine the photos and leaves in a book to make an album of the day.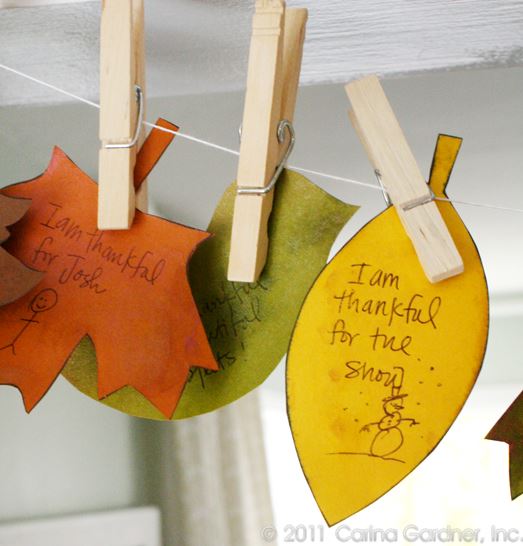 The kids can make this simple turkey treat for after dinner.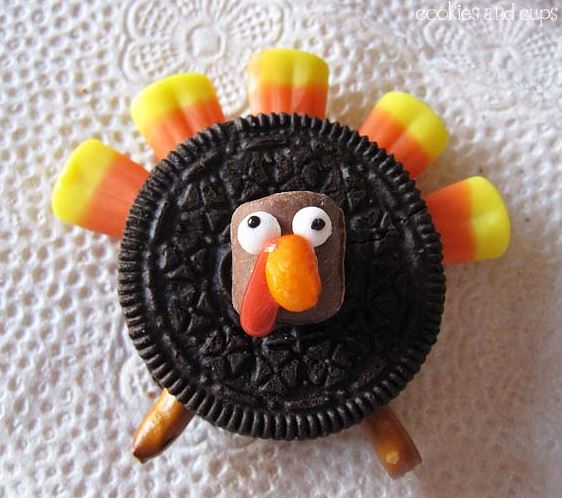 Or make this cute turkey for after dinner.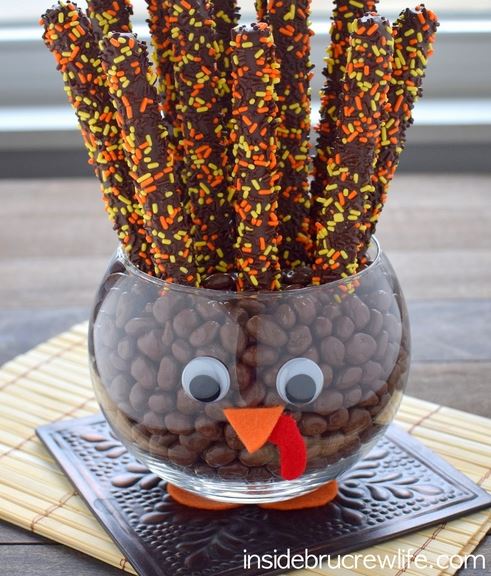 If you love games this pictionary game would be so fun to play with the kids. We love playing games like this with our kids because it can be absolutely hilarious. That's what Thanksgiving is all about, giving thanks for what we have and celebrating with family.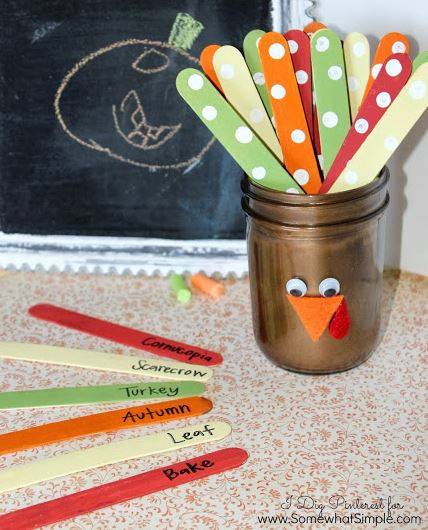 What are your plans for Thanksgiving? Do you have any special traditions? Share in the comments if you would like, I love finding new ways to celebrate with my family.