I took an unexpected leave for a few weeks because we didn't have internet at our new house. We're up and running now so I thought I'd share some easy place cards for the upcoming holidays. Let me know if you make any of these. I'd love to see your creative take on them.
Make these quick and easy stamped place cards for Thanksgiving or any holiday celebration.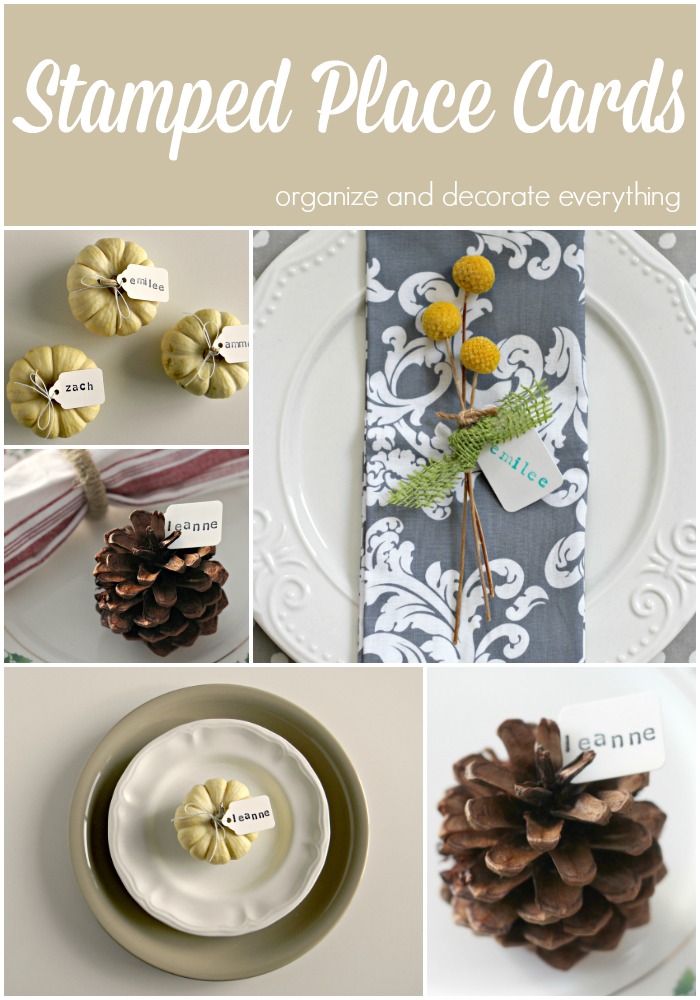 Stamped Place Cards
Let's start with this sweet Mini Pumpkin place card. I love the simplicity of the white pumpkins and they coordinate with any dishware very easily. I think these are the place cards I'm making for Thanksgiving this year.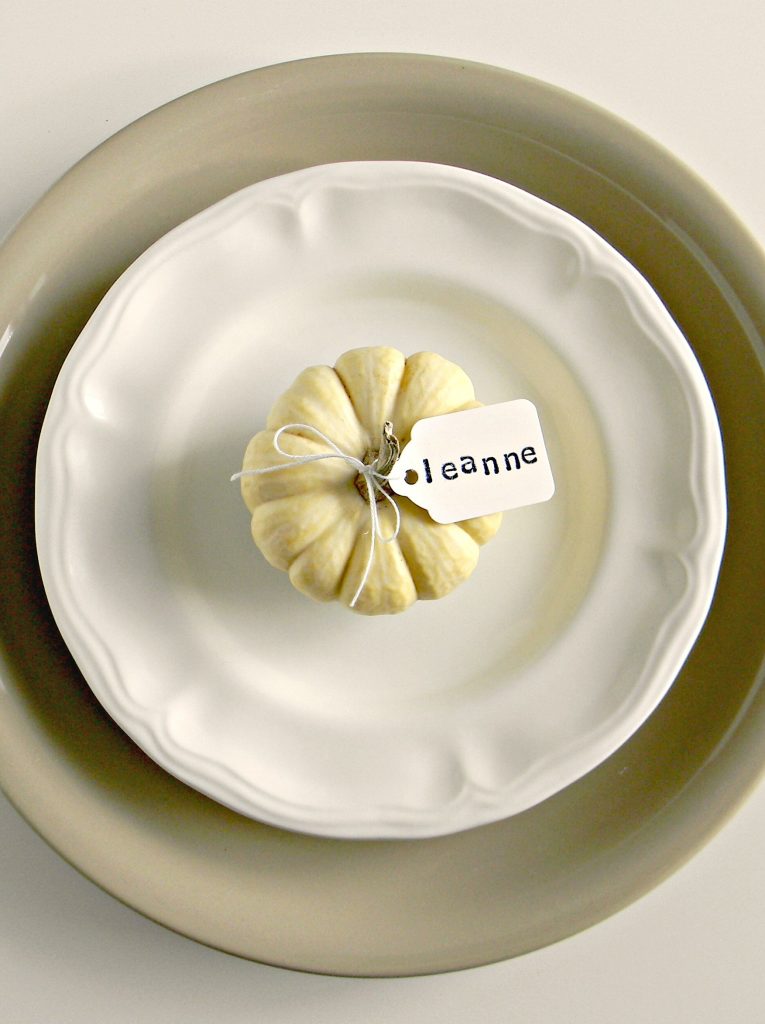 If you buy the mini pumpkins after Halloween you can usually get them for a great price. These were only .10 cents each. You will also need mini alphabet stamps, a stamp pad and small tags. The tags can be purchased at any stationary or craft store. I purchased the mini stamp set at Michael's. I believe they were only $1.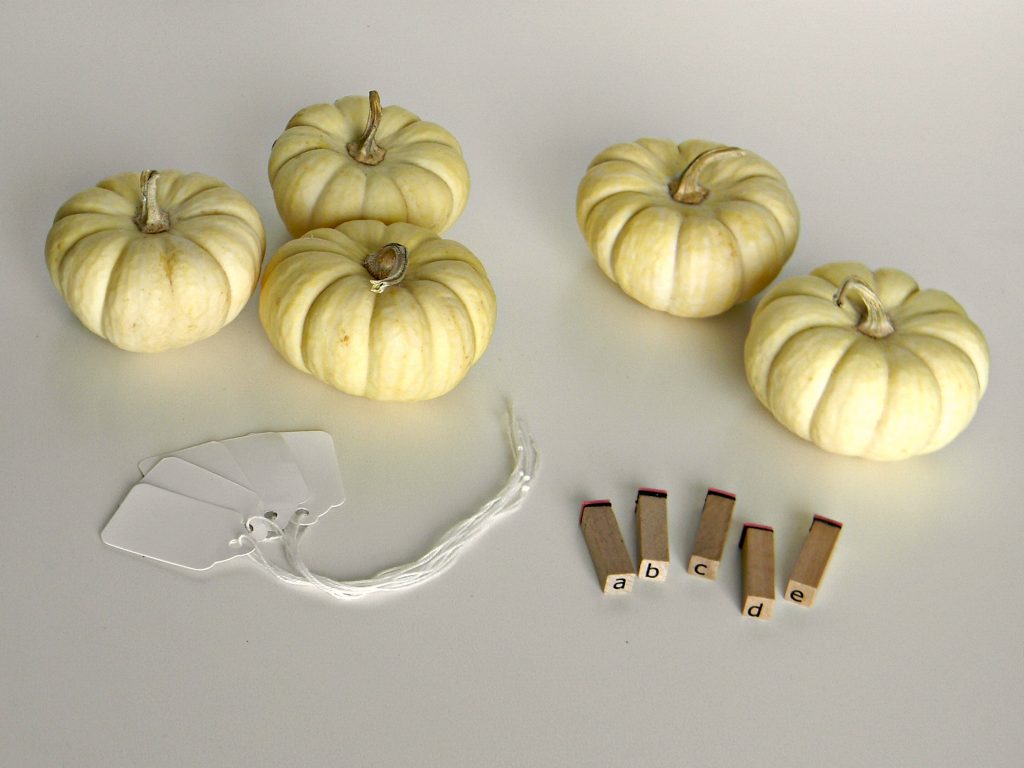 Stamping the tags would be a fun way to get the kids involved in helping with Thanksgiving preparation. Once the tags are stamped you simply tie them onto the pumpkin stems. You can even exchange the string for colorful bakers twine if you like.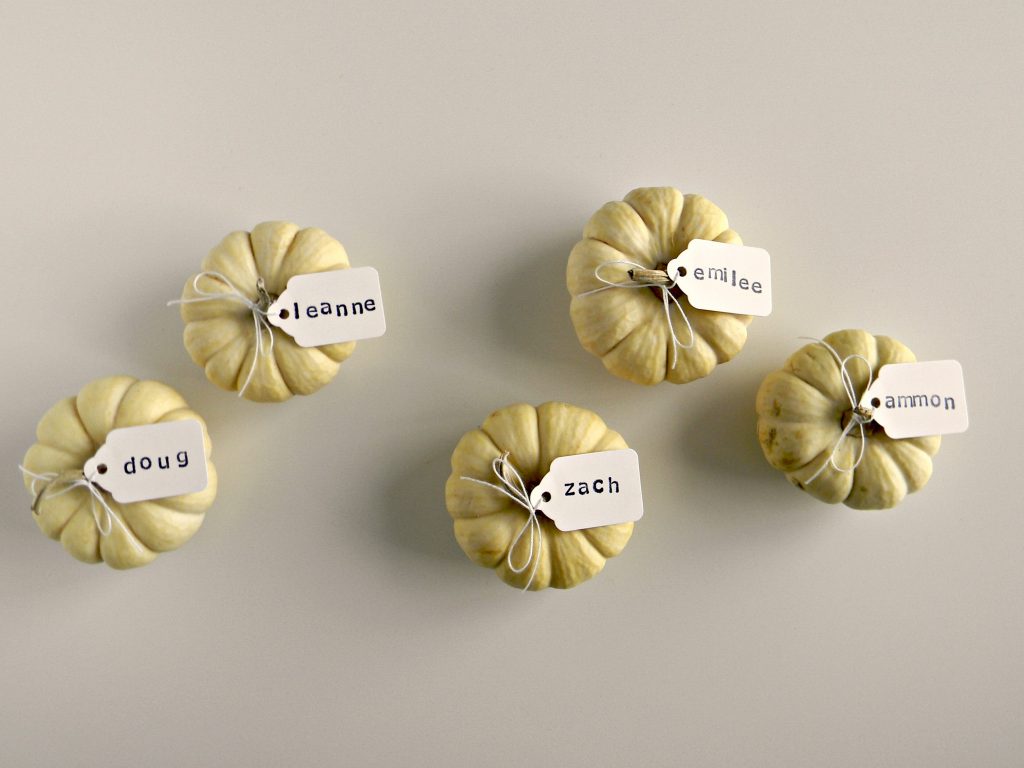 They're so simple and perfect for a casual or fancy Thanksgiving dinner.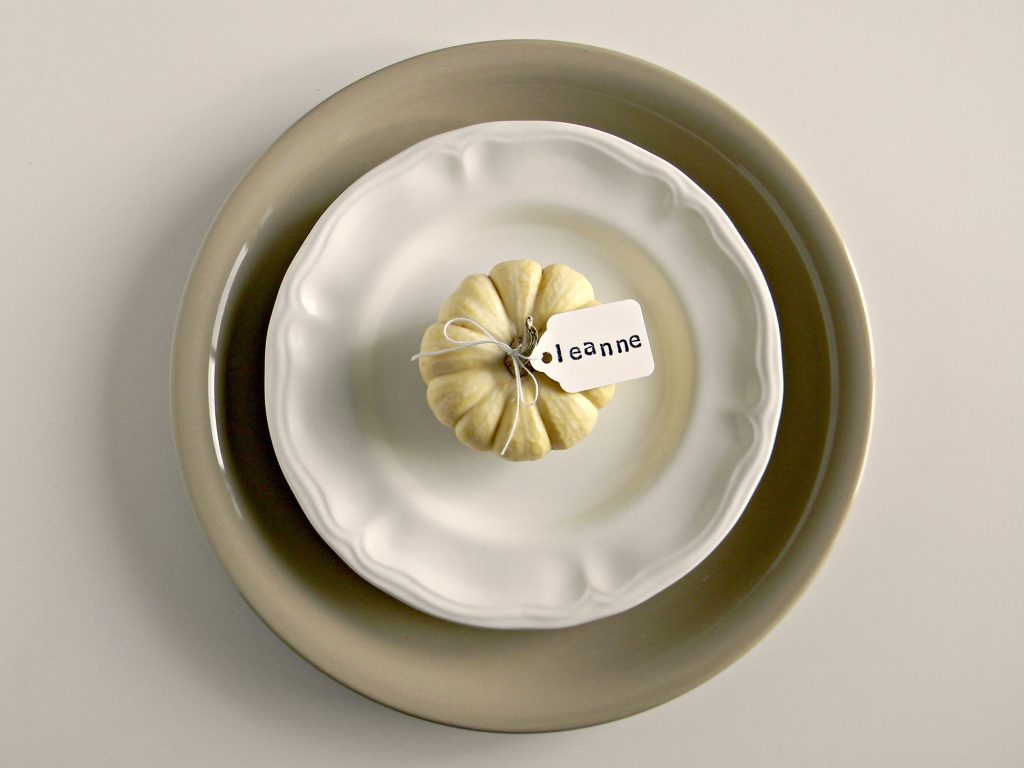 Now let's make these beautiful Billy Ball place cards or Craspedia if you'd like to call them by their real name. They are said to signify good health and wellness. They would look great on a table year round, but they are easier to find in the Fall.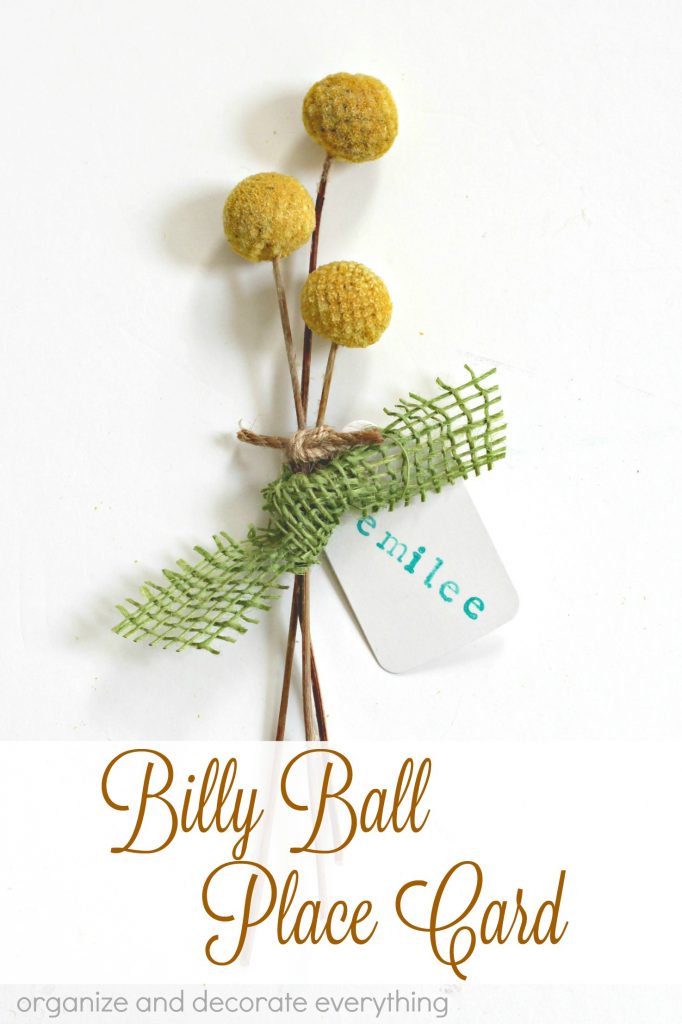 You will need a few things to create these place cards but they are inexpensive and you probably already have most of them.
Billy Balls (real or faux)
Twine
Neutral bakers twine
Green burlap ribbon (or any ribbon)
White tags (same as the ones I used above)
Small Letter stamps (also same as above)
Teal stamp pad (or the color you prefer)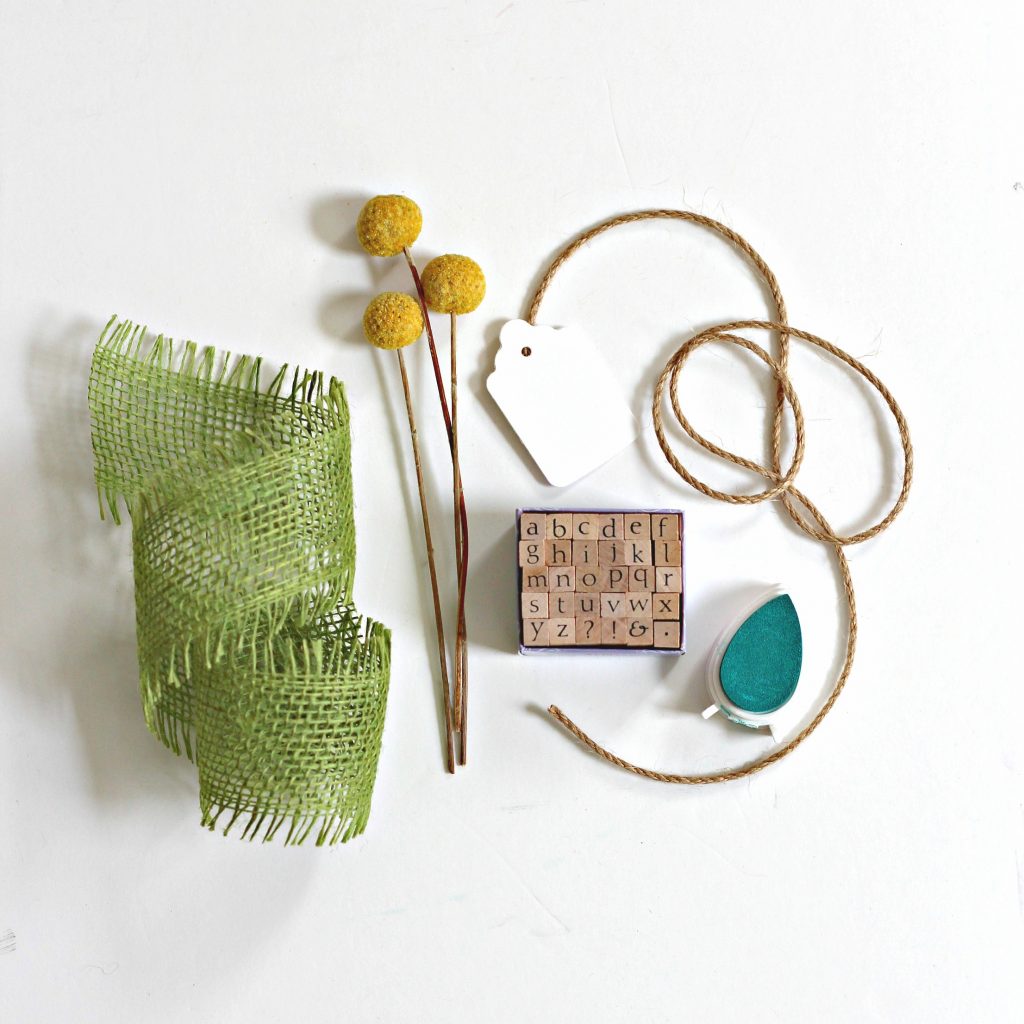 Use 3 Billy Balls for each place card and wrap them together tightly with a piece of bakers twine. Cut a 6-7″ piece of burlap ribbon then cut it in half lengthwise, because it's too wide for this project. Tie over top of the bakers twine as shown below.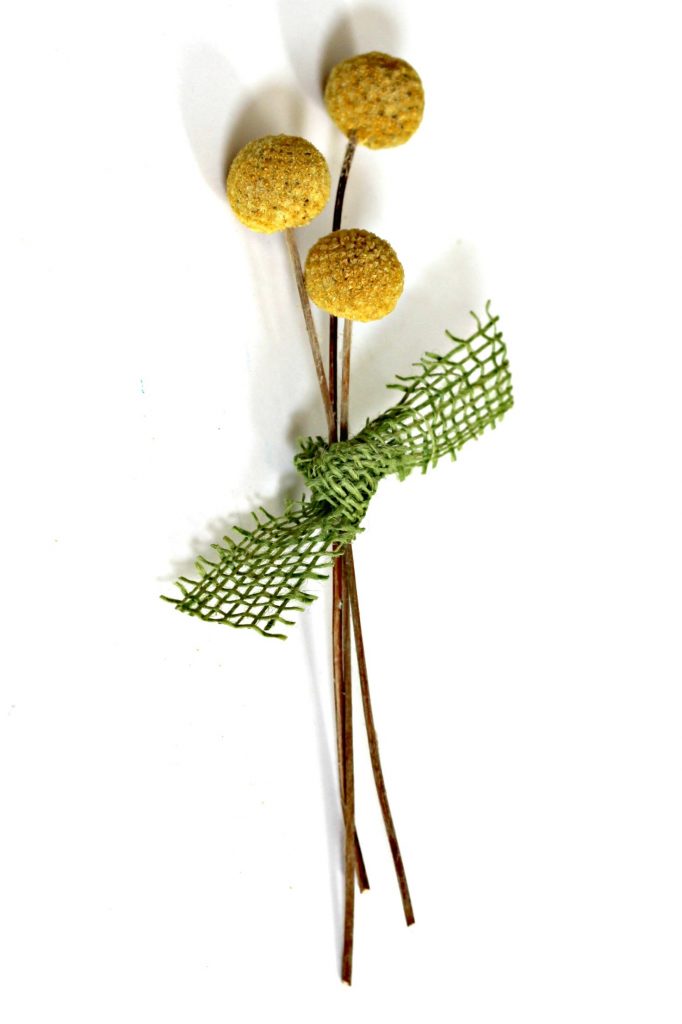 Tie the stamped tags onto the Billy Ball bunches using twine. These flowers can easily be dressed up or down depending on your ribbon choice and table linens. I love this color scheme for Fall and Winter and you could go with a bright and colorful scheme for Spring and Summer.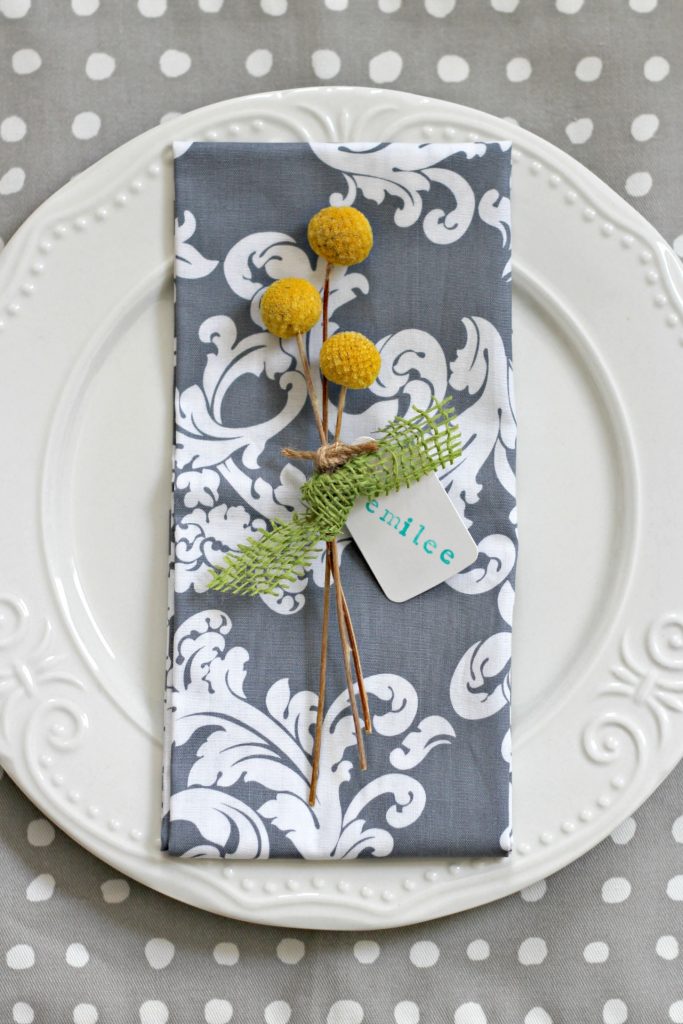 Let's move onto these simple Pinecone place cards. Sometimes natural beauty is the best.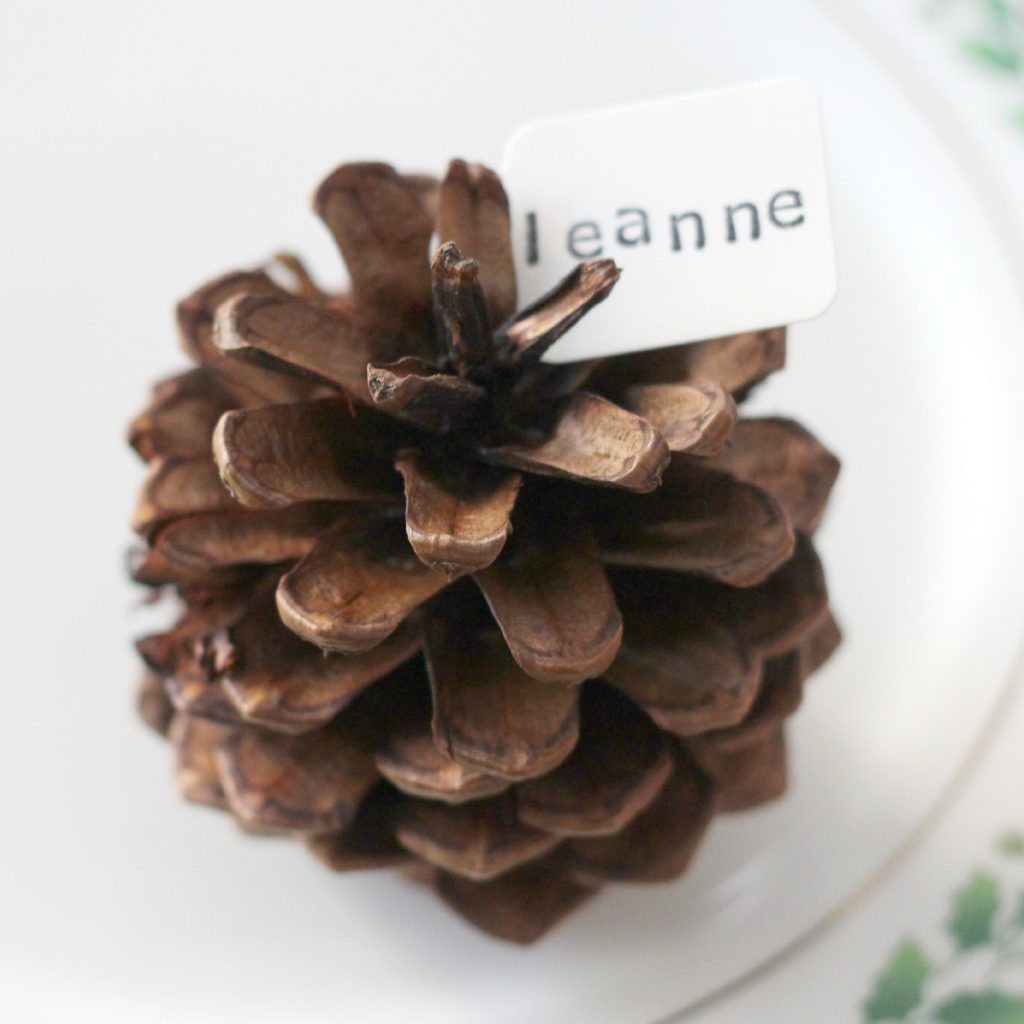 These couldn't be any easier. Use the same tags and stamps as the above place cards. Stamp the tags with your guests names and tuck them into a pinecone for each place setting. You can use the cinnamon scented or non scented pinecones. It's super easy and beautiful.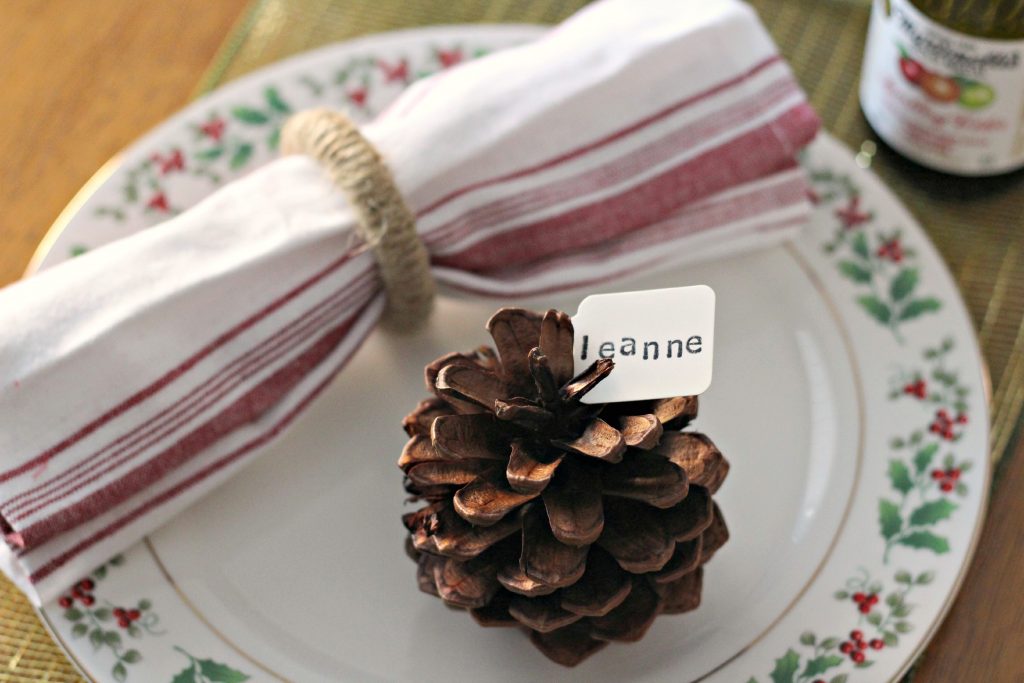 Which place card is your favorite? Are you going to recreate any of these this season?
Pin it for later: Stamped Place Cards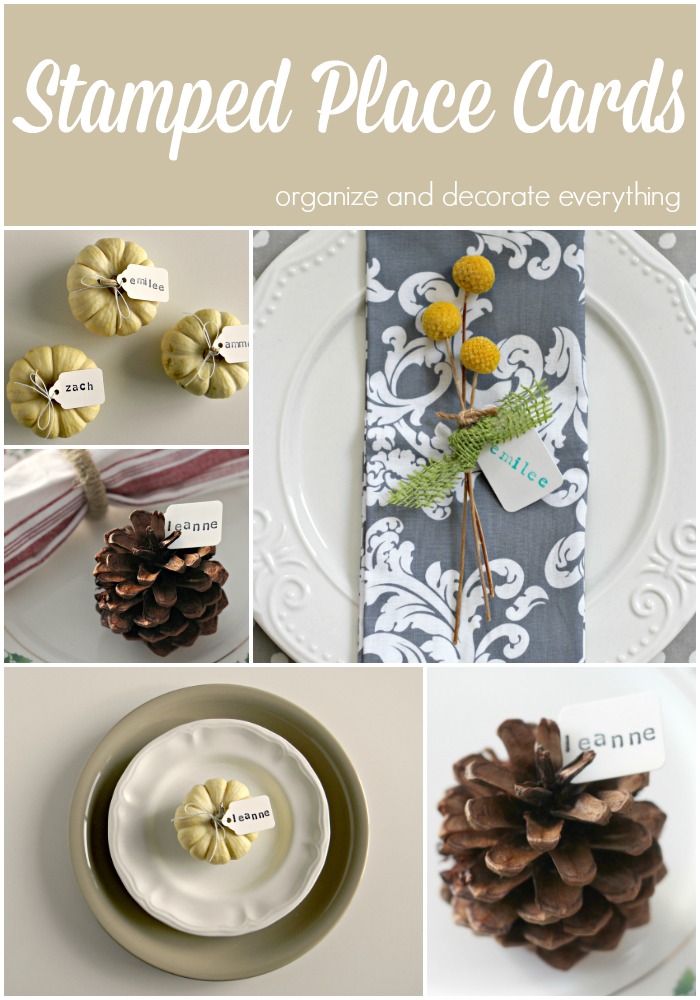 Posts you might also like: