My kids are getting older but we still have a family tradition of giving a little gift for St. Patrick's day. In previous years we have given the kids green t-shirts, green school supplies, green hats, gold foil chocolate coins, rainbow candy, and even green mustaches. They have also had Lucky Charms with green milk for breakfast and green desserts after dinner. I try to change things a little every year to keep it fun. This year I made some St. Patrick's Day Rainbow Candy Jars.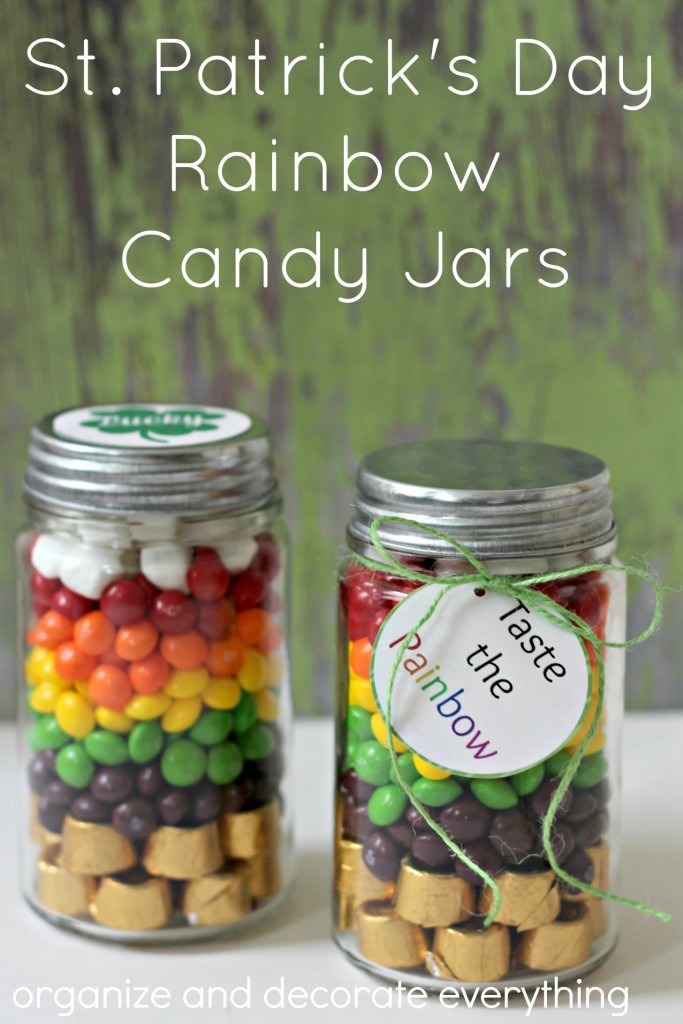 I knew I wanted to make them as soon as I saw these awesome jars in the dollar spot at Target. The best part is once the kids have eaten all the candy, I get the jars back so I can use them for something else.
You'll Need:
Free Printable Tags (click on link below)
Glass Jars (Target)
Rolo candy (about 20 per jar)
Skittles candy (about 1 regular size bag per jar)
Mini Marshmallows (small handful)
Twine
Adhesive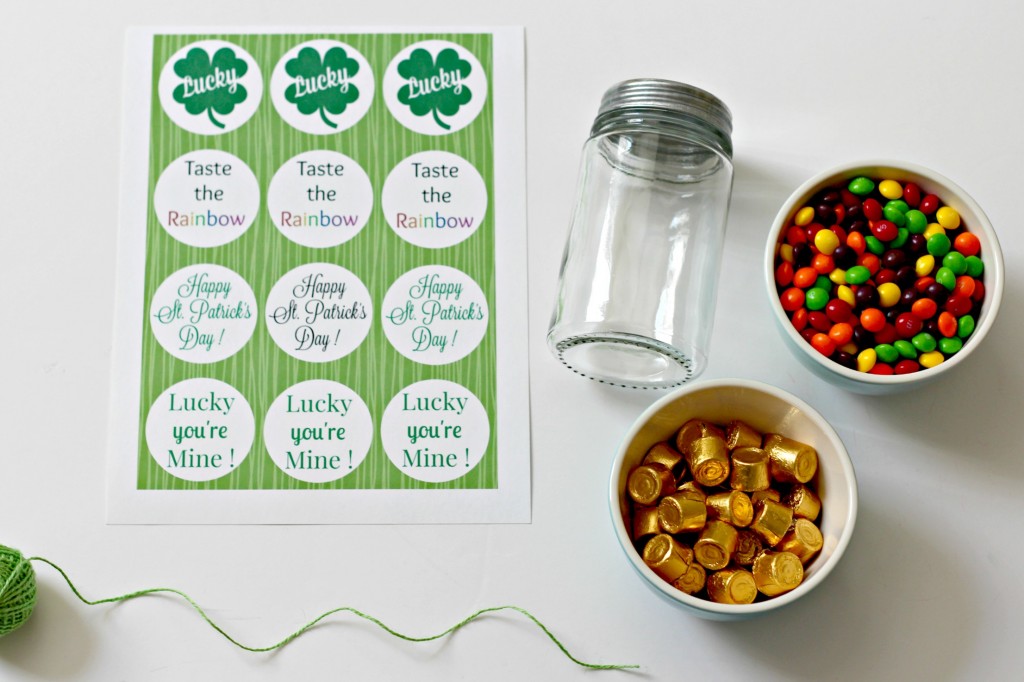 I love how Skittles look divided up by color. I have an issue with there not being the same amount of colors in every bag. You would think they would have a machine that divides up perfect color amounts. I find it important when you're working on a craft project where the same amount is needed. Do you think they will be on top of that request soon? Probably not!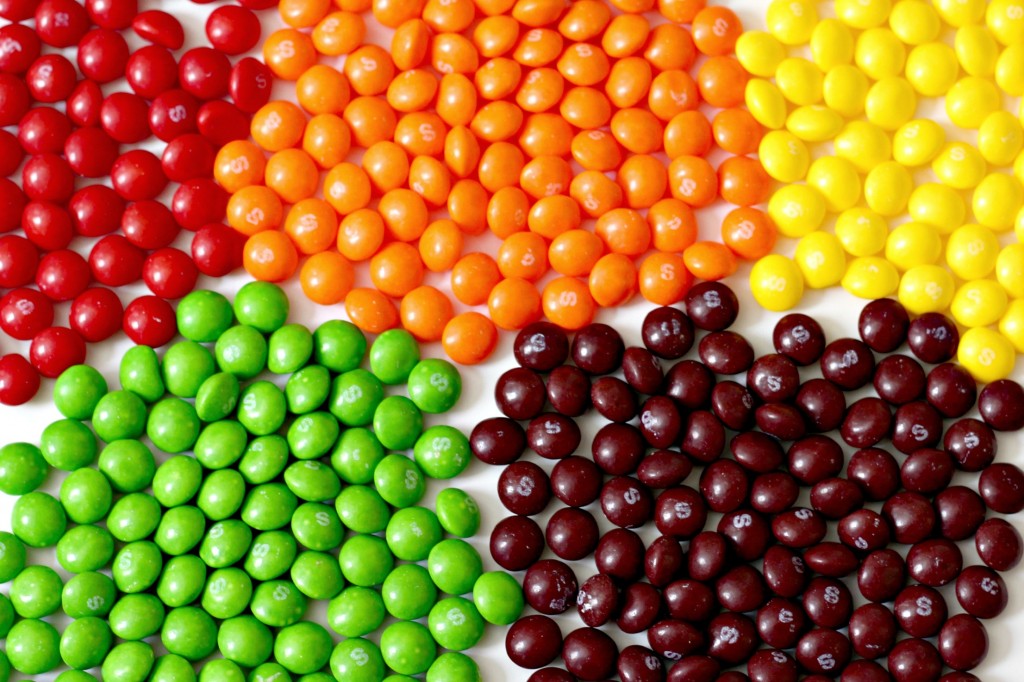 Place the Rolos on the bottom of the jar making 2 layers around the whole jar and in the center.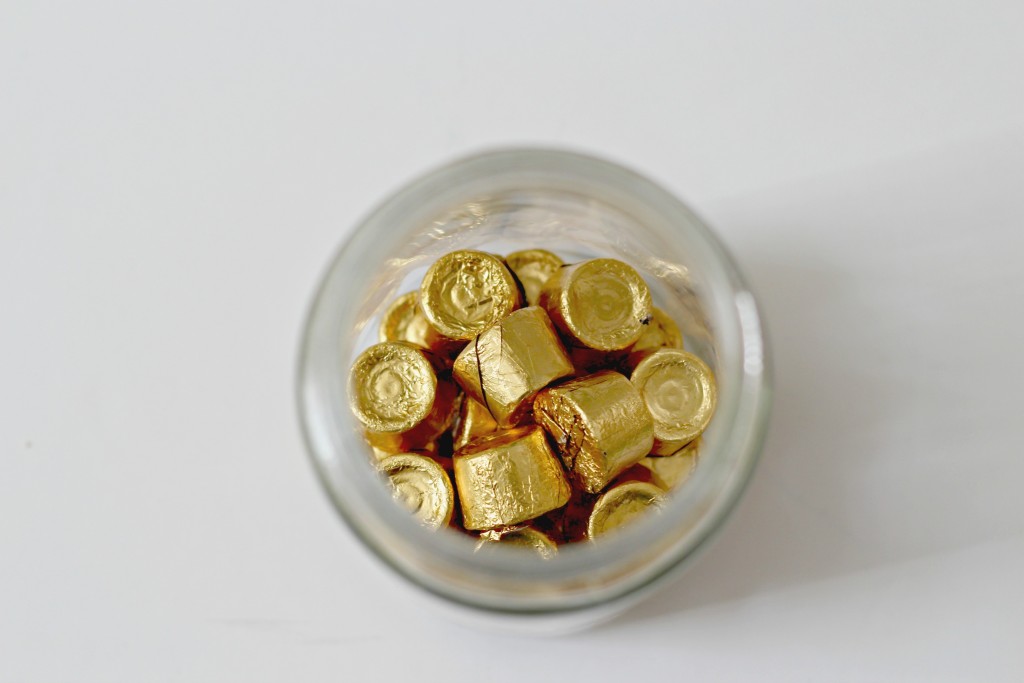 Then start layering the Skittles by color. How do you remember the order of the colors of the rainbow? I was taught the name Roy G. Biv to remember the order. I still use that to this day.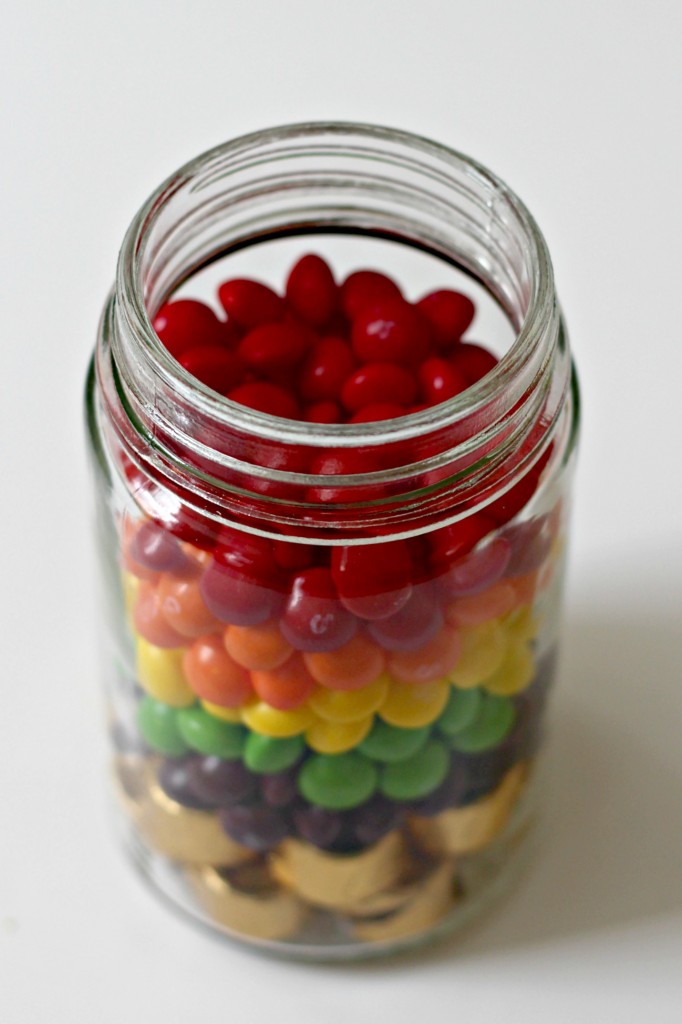 There was a little more space left at the top of the jar so I added marshmallows to represent clouds, plus my kids love marshmallows. Usually when I'm trying to find some for hot chocolate the jar is almost always empty. I think I need to start hiding the marshmallows!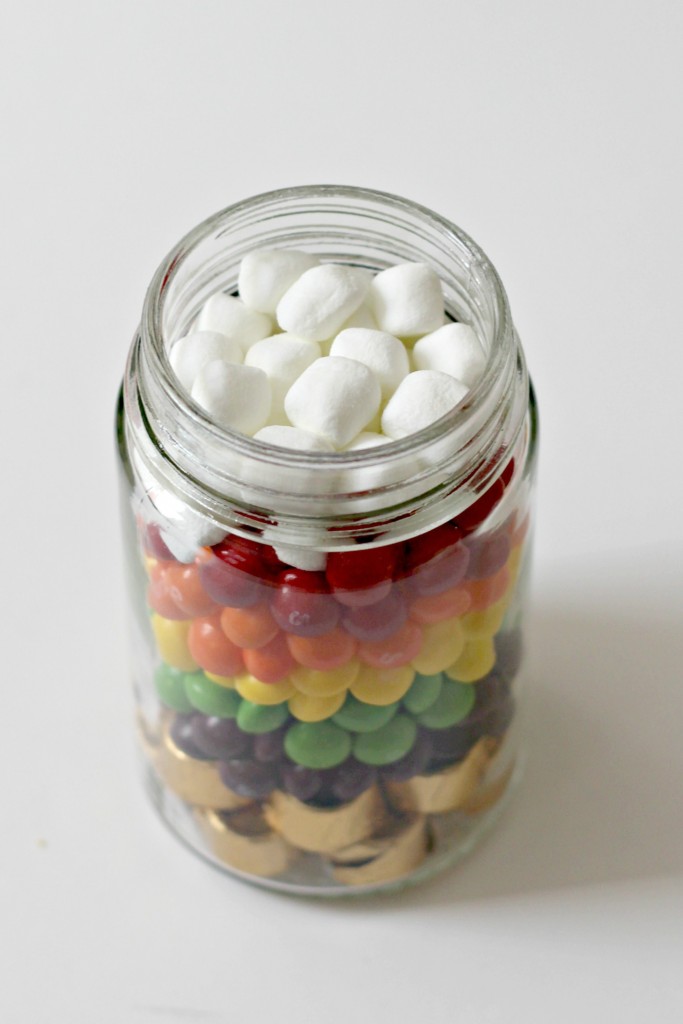 I made St. Patrick's Day tags to go on the jars. Just click on the link to print them off. You can use one of them or all of them since they all come on one sheet.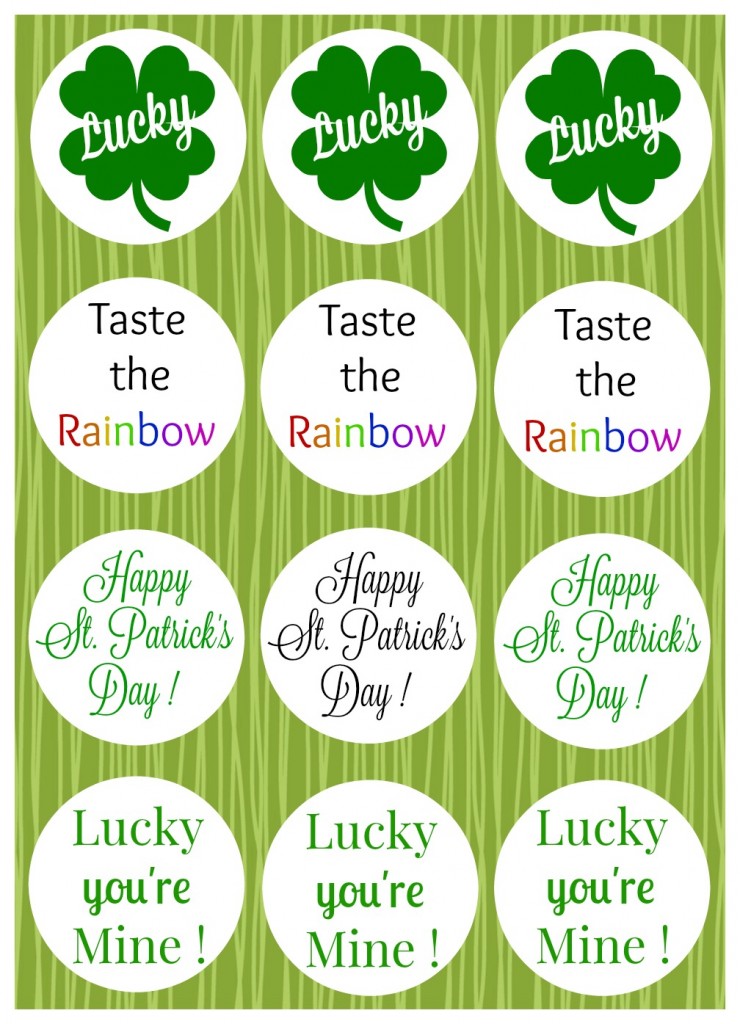 Cut one out and adhere it to the jar lid using double sided tape.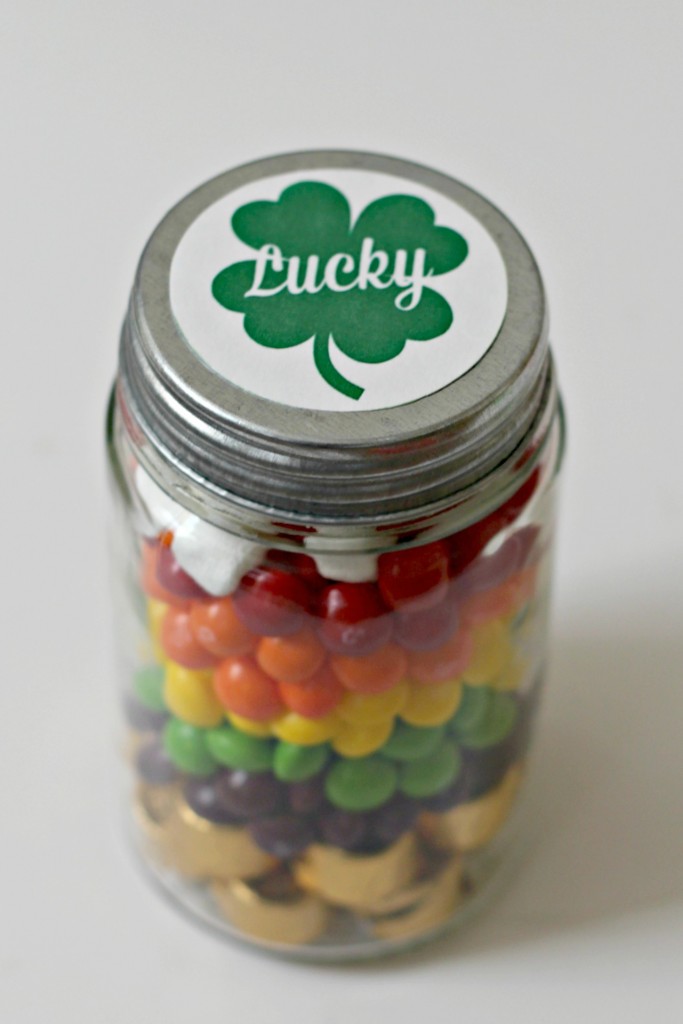 Or punch a small hole in the tag and attach it to the jar with twine. You can cut right on the circle or leave a little trim around the tag, since there is a green background.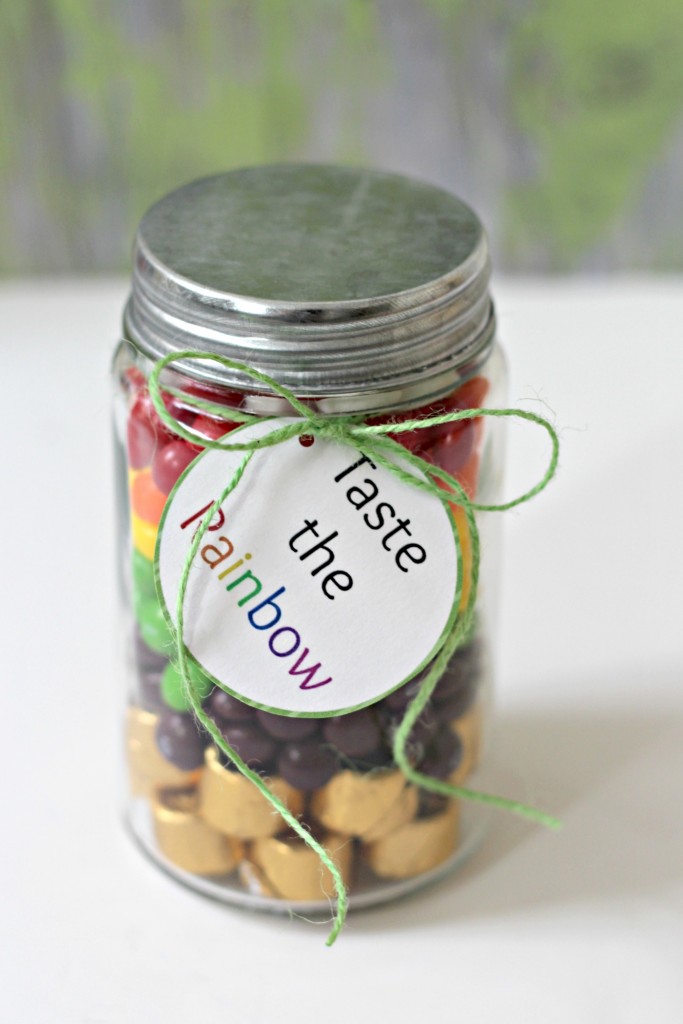 I need to make one more and then I'll hide them until the big day.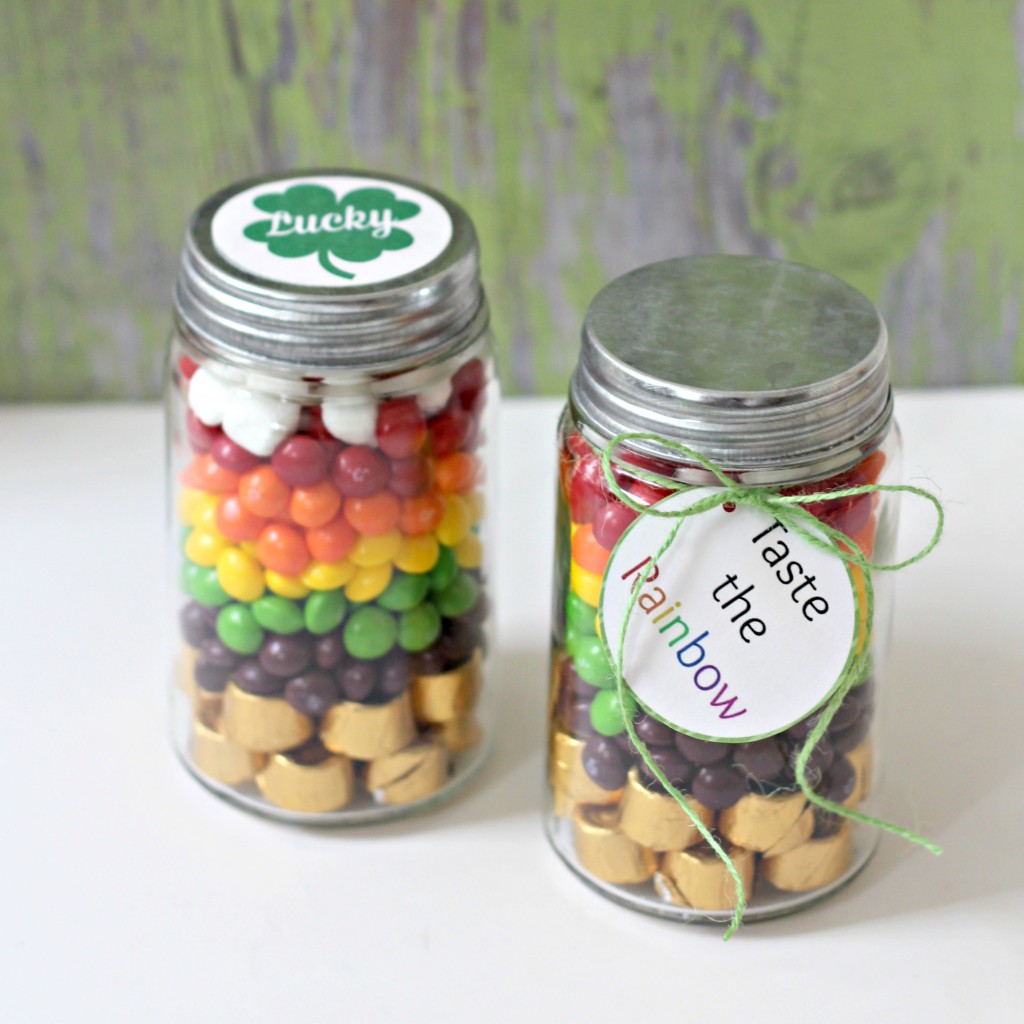 I think the kids are going to love them. Who doesn't love chocolate and skittles?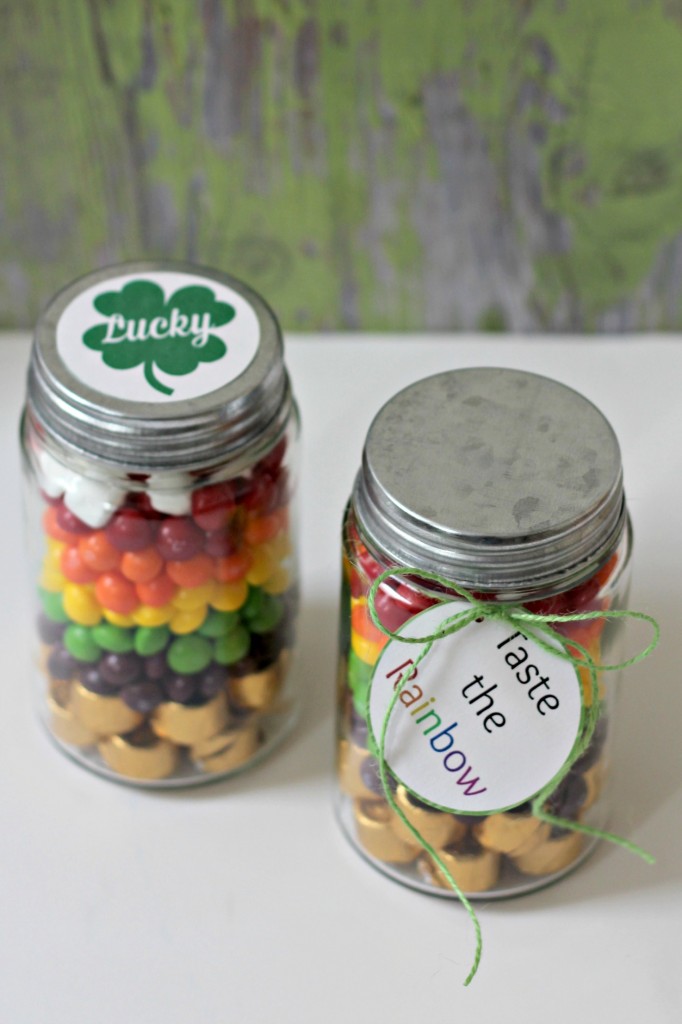 If you would like to use the printable for yourself, just click the link above the print. Printables are for personal use ONLY and are available to subscribers of Organize & Decorate Everything. SUBSCRIBE NOW to get full access to all printables. I would recommend getting the posts delivered by email.
I have had a few questions about sizing the printables. If you save the printables to your computer you can then select the size you desire before you print them out.
If you would like to see more printables for you personal use check out these pinterest boards full of awesome prints: