Update your porch with a new refreshing look for the season. This Spring Front Porch will give you some ideas on how to update your space.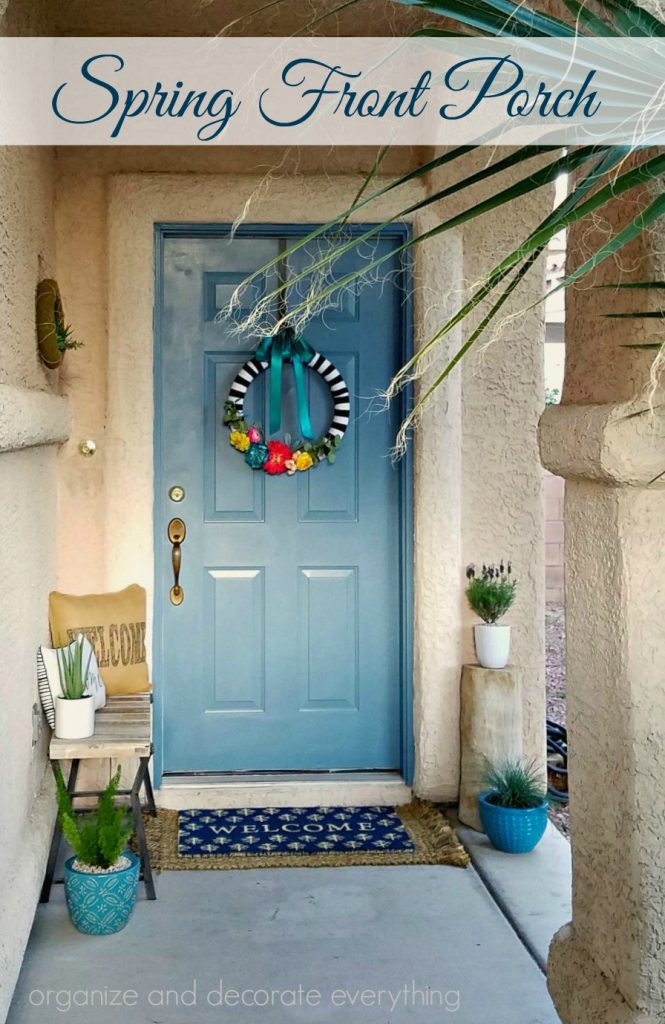 The front porch is the first thing people see when they visit your home. Even with a small front porch you can find ways to update and brighten your entry to welcome guests. I love changing the front porch with the seasons or holidays to reflect what's on the inside of my home.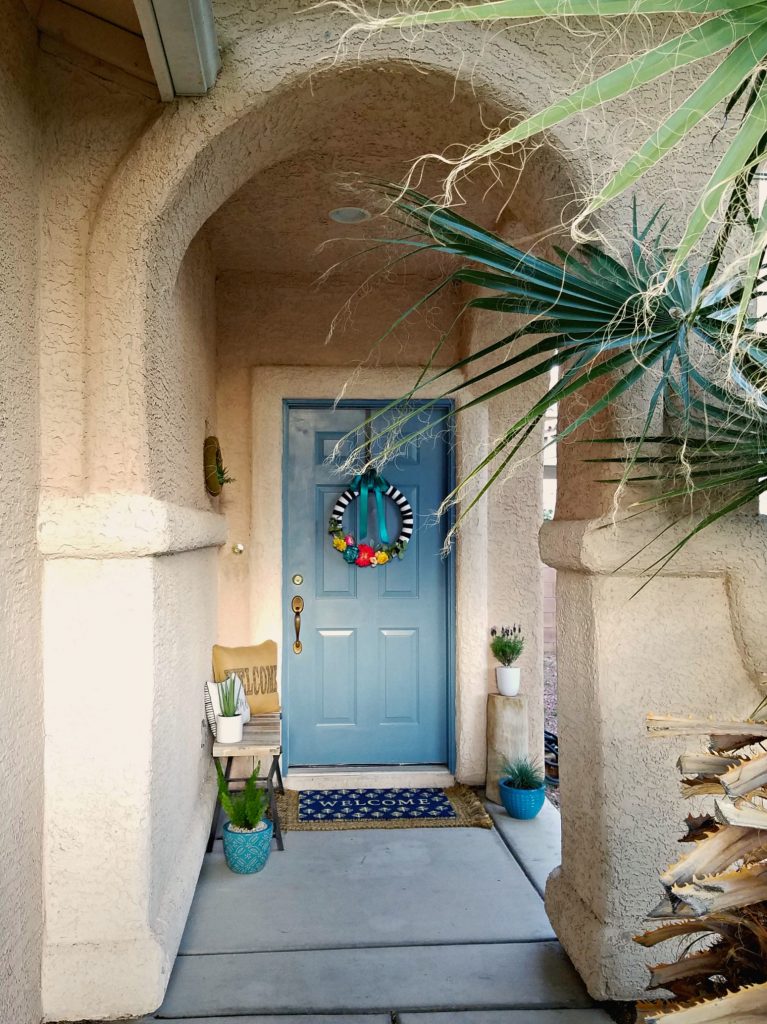 Let's start with the wreath. I'm going to be honest here, I have way too many wreaths. I might be changing this one up a few times this season, or I might be finally getting rid of a few. I really love wreaths and making them! You can see how to make this Striped Floral Spring Wreath in another post. I think it really makes a statement!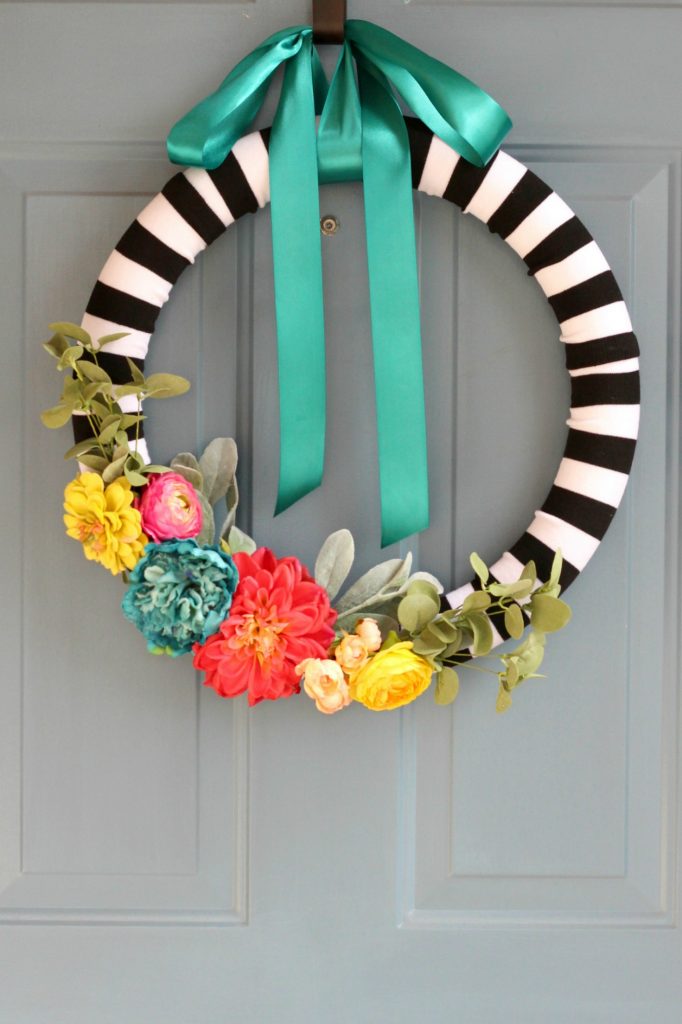 The layered rug look is everywhere right now. You can love the look but don't be afraid to bring in your own style. I reversed the more popular look of the mats and I love that it reflects me and my style.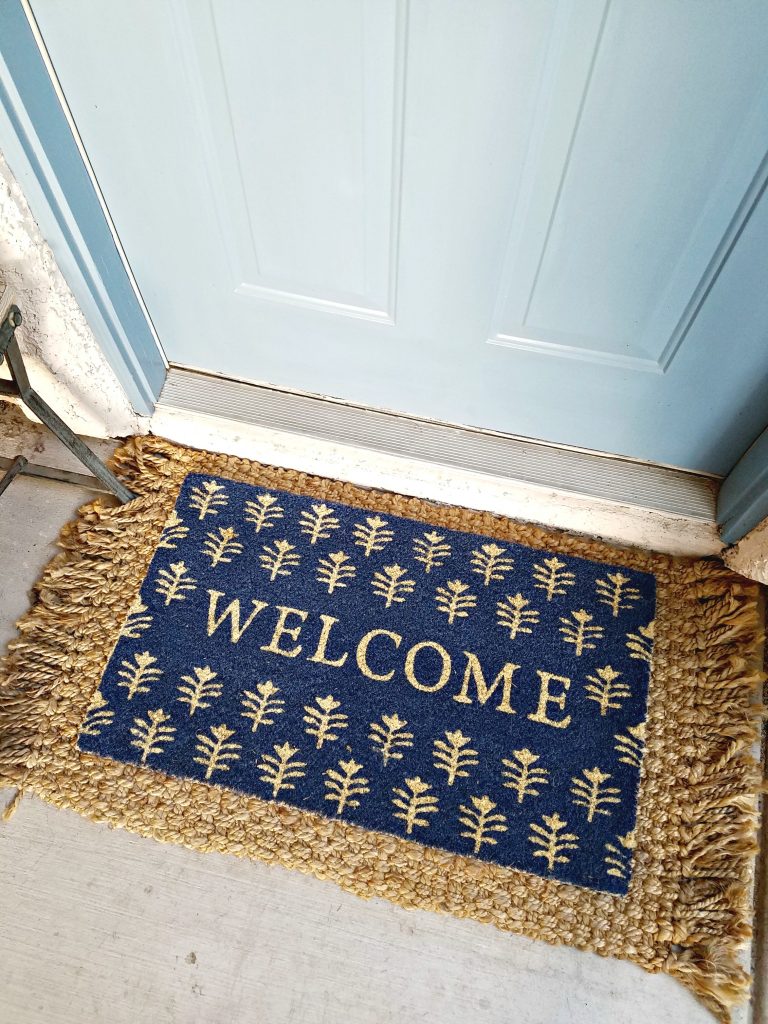 I love flowers but since moving to the desert I have a hard time keeping them alive. So, I've moved onto plants that thrive better in the desert. Maybe I can keep these alive this Summer. Add small rocks to the top of the soil to help keep the soil moist longer. I think it looks pretty too! I use the same pots year after year and haven't painted them yet but that's always a possibility.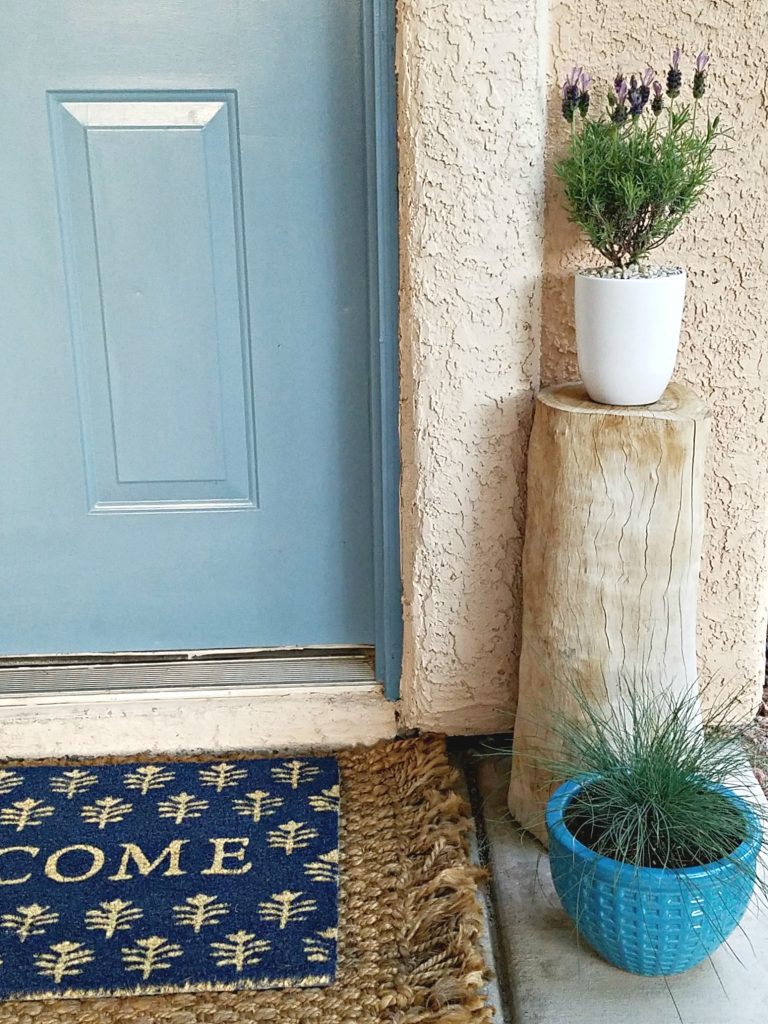 I still haven't done anything to finish this log but it's really starting to be weathered, so it's time to decide how to seal and protect it. It's still one of my favorite things and it was free.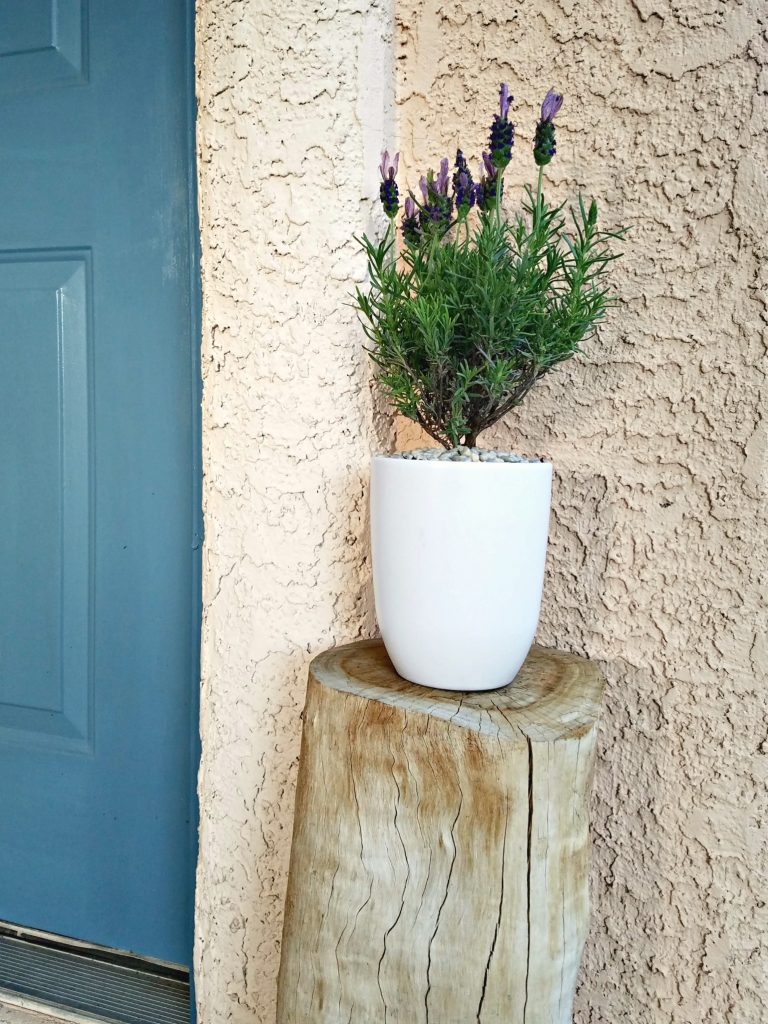 Adding another wreath to the wall balances out the entry area. I think it might need to be a little larger though. Since it's a succulent wreath it can easily stay up all through Summer.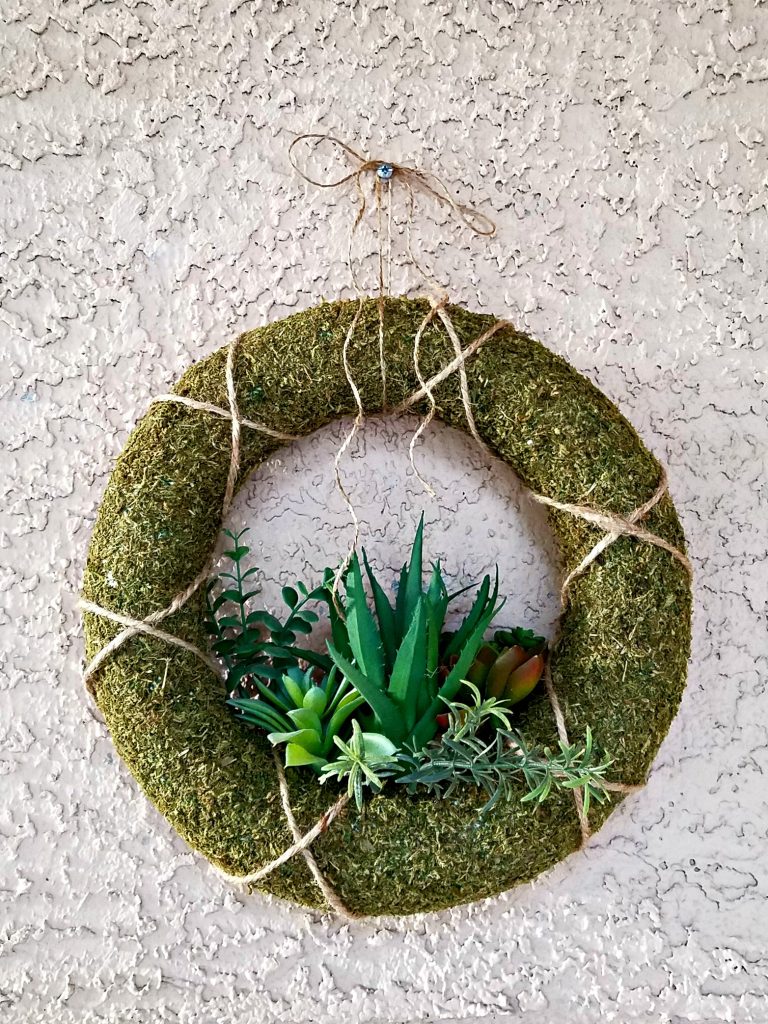 Pillows always soften and warm up a space, even the front porch. I'm going to tell you a little secret about this cactus… it's not real. As much as I love real plants and want to take care of them I'm glad I can always rely on this one to stay beautiful no matter what I do to it.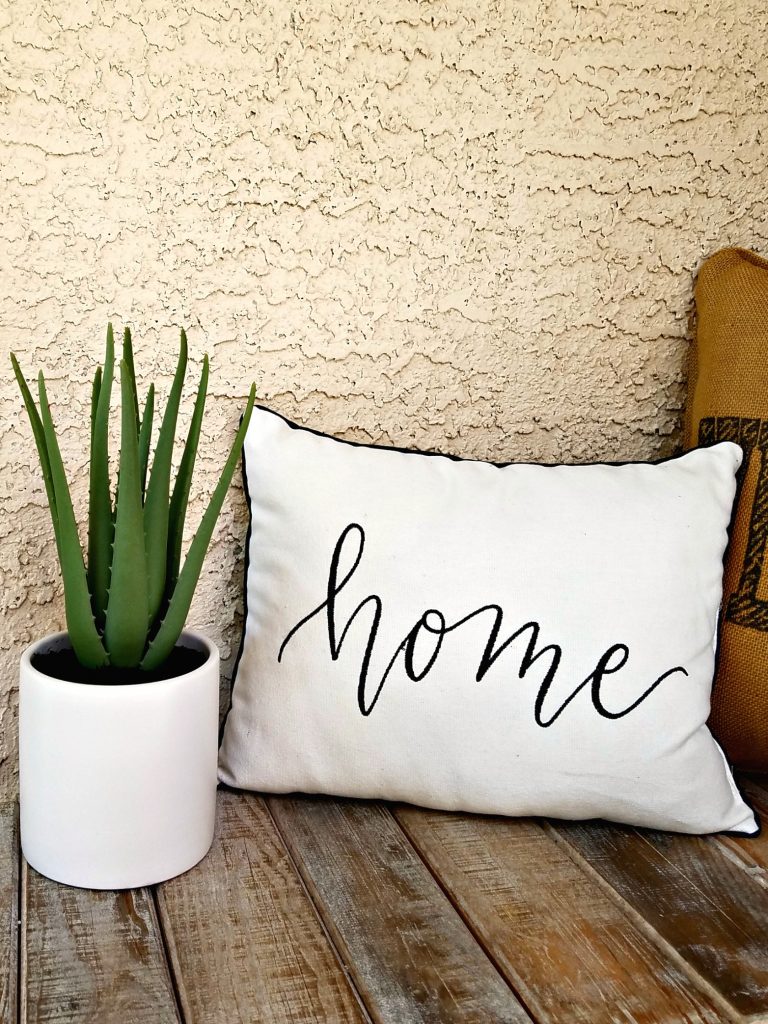 If your porch is covered you can use any kind of pillows. If it's exposed to the weather I would make sure to use outdoor pillows. I love that these pillows say Welcome Home together!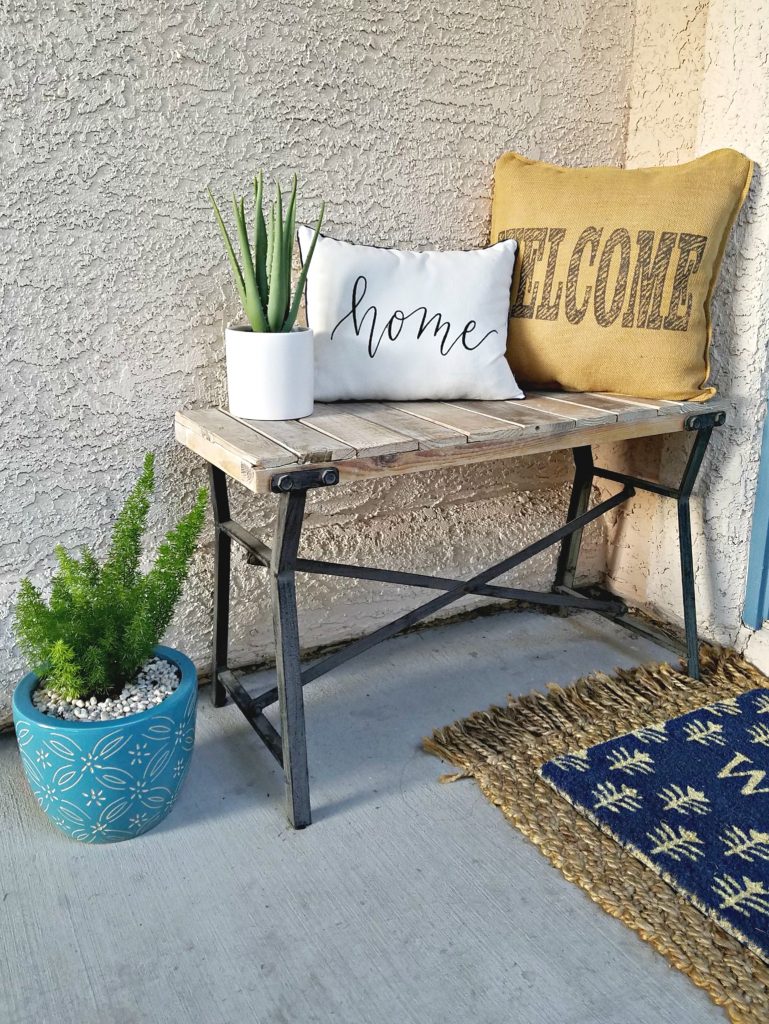 Use these ideas to help you decide what you want in your front porch space. You don't have to spend a lot of money you just need to be creative and maybe even think outside the box.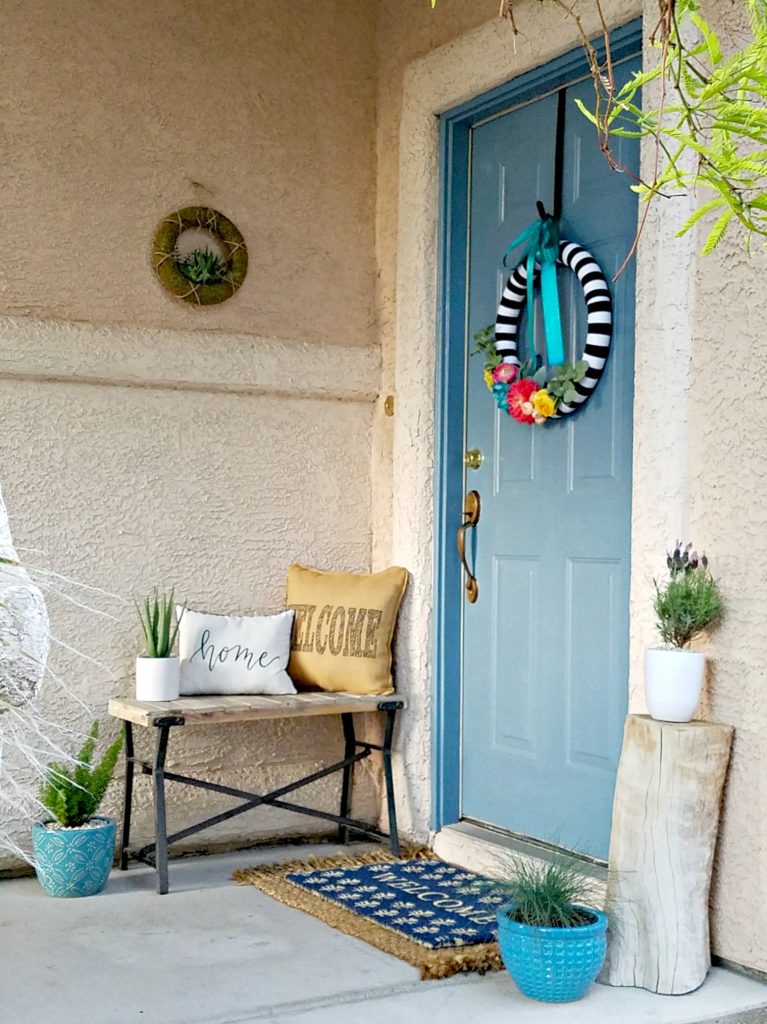 I need to start using my front door more because I really love this space. Sometimes I really miss my long and spacious porch but decorating a little one is fun too. Thanks for coming by! I'll have new porch decor to share with you in a couple months. Check out these Porch and Patio Accessories for under $25.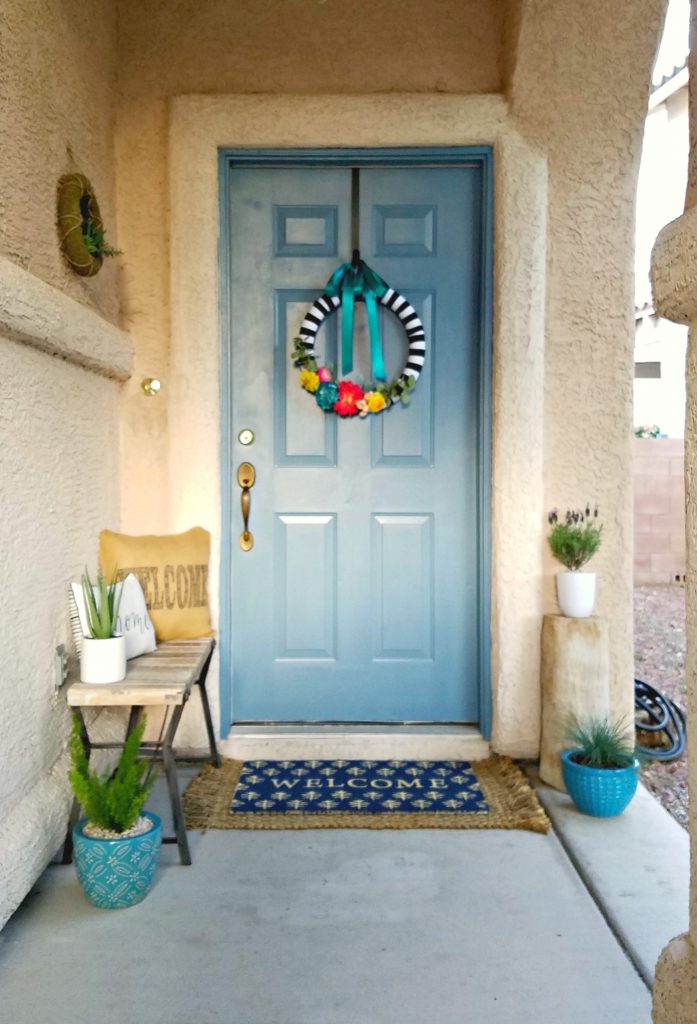 Pin it for Later: Spring Front Porch