Decorating the mantel will always be my favorite way to decorate my house for holidays. This Pink and White Valentines Day Mantel is one of my favorites ever.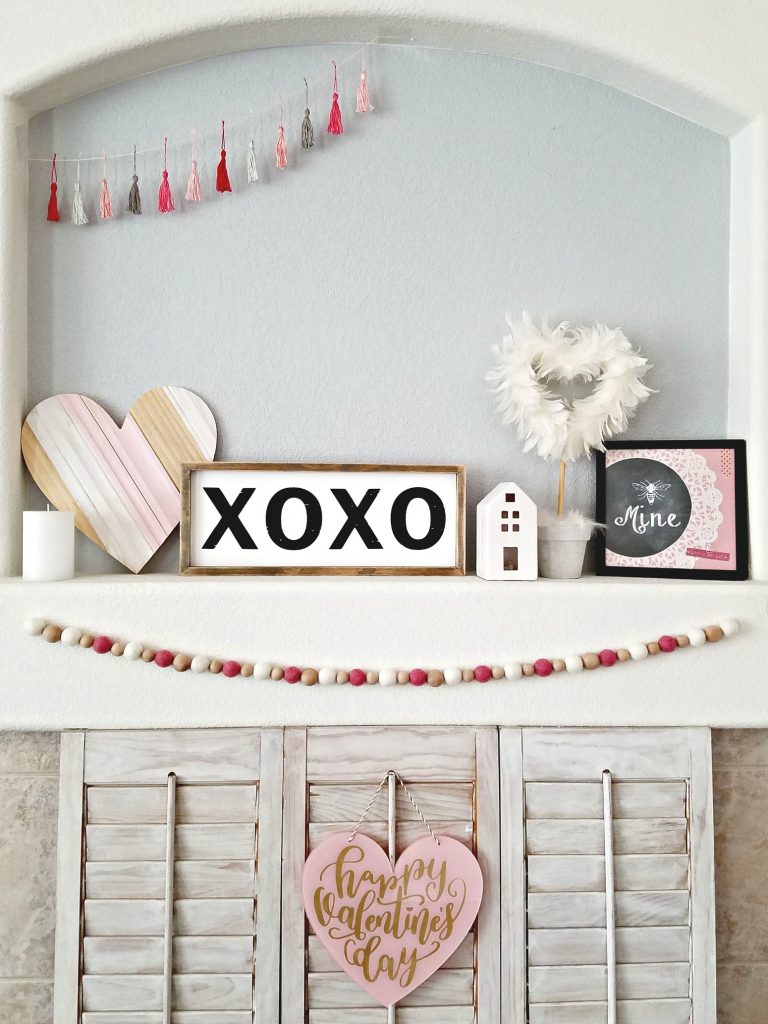 90% of the time I decorate my mantel before any other part of the house. It's the focal point for the main level of the house so I like to start there. If no other area of the house gets decorated for the season or holiday at least I know the main area is finished. I decided not to use red this time and decorated the mantel in pink, white, and black this year.
The wood heart is softened with the areas of white and pink paint. You can distress it a bit by sanding it in a few places. I recently added ribbon and a charm to the white candle. It just adds a little more color and interest.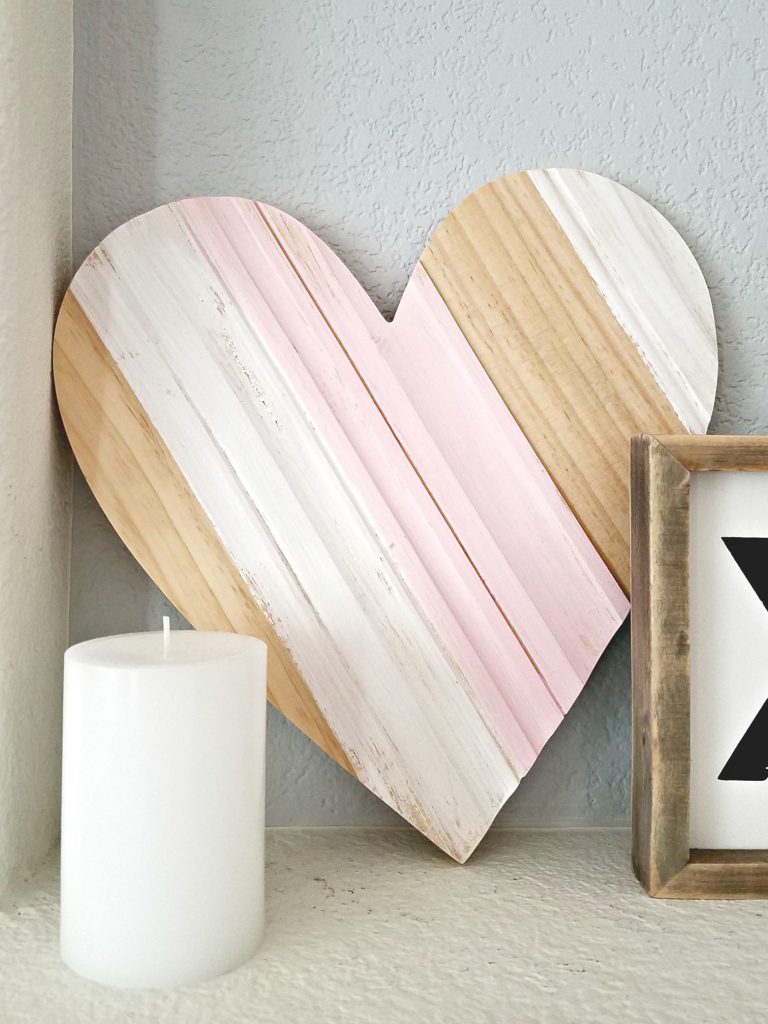 I love these type of signs and they're easy enough to make but I just keep finding the exact ones I like so I buy them. Maybe I'll get around to making some for Spring. Any ideas of what it should say?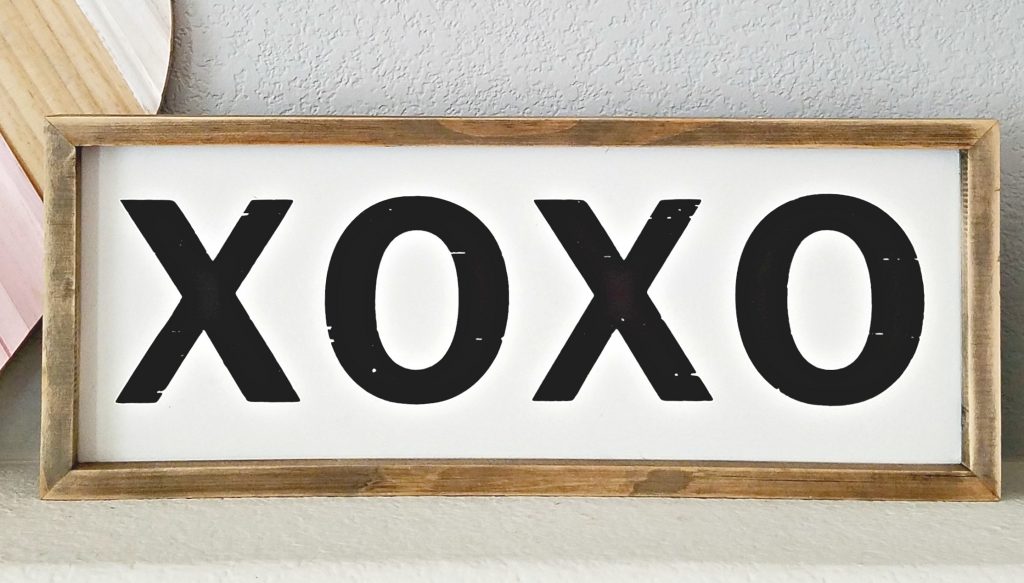 I think I need a few more of these little white houses. They look good in almost any setting by themselves or grouped together. I've had the feather topiary for a few years. It looks so delicate and pretty. And I made the framed Bee Mine a couple years ago.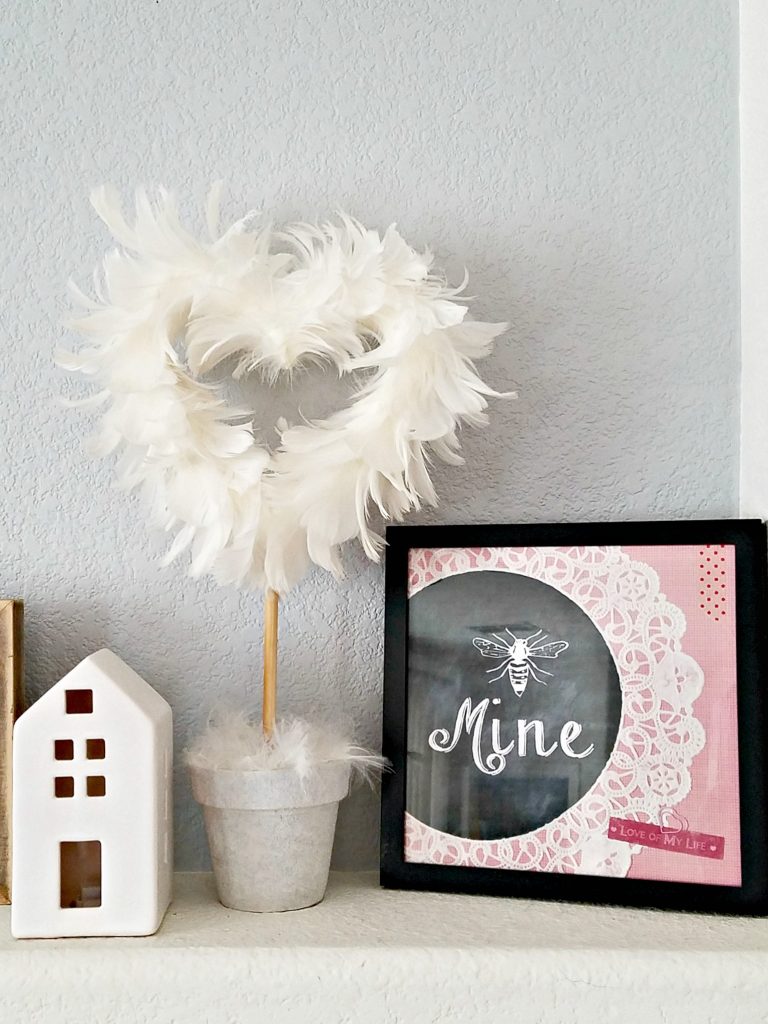 You can check out how I made the tassels last week. They're super easy and fun and you can make them any size you like.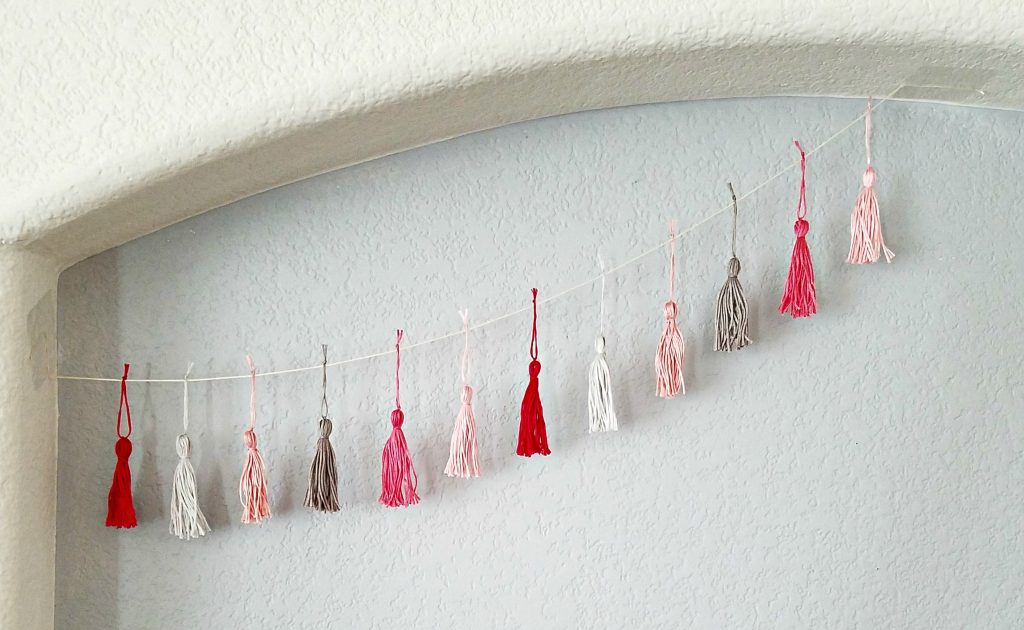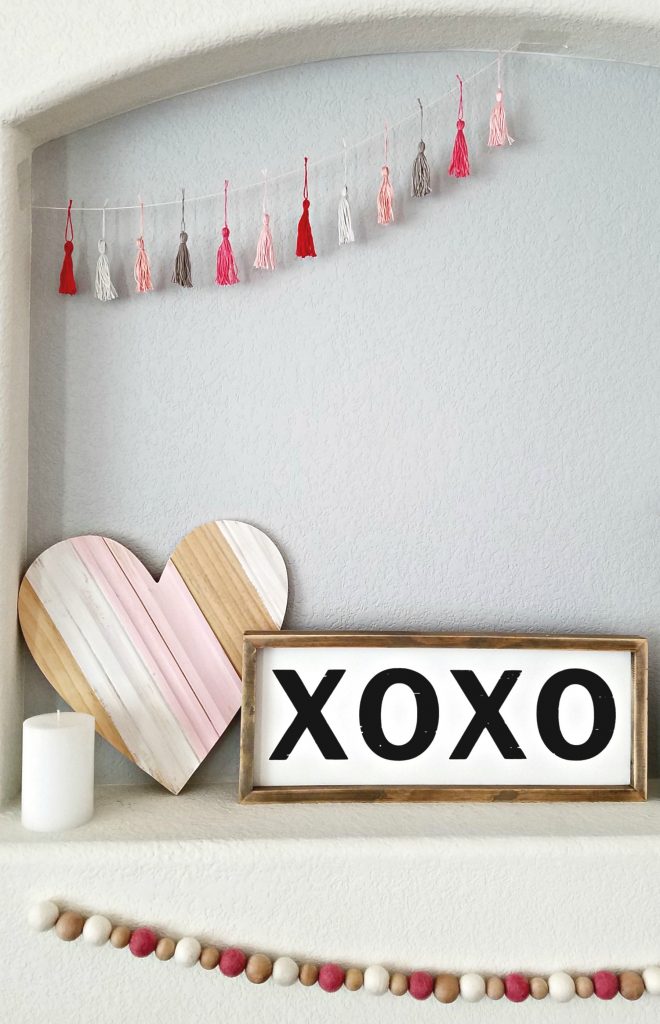 Since I have a lot of felt and wood balls it's easy to make a new garland for almost any occasion. I strung the beads on fishing line and when Valentines day is over I'll just take it apart to make it ready for the next holiday. I like how the wood beads add a natural element to the display.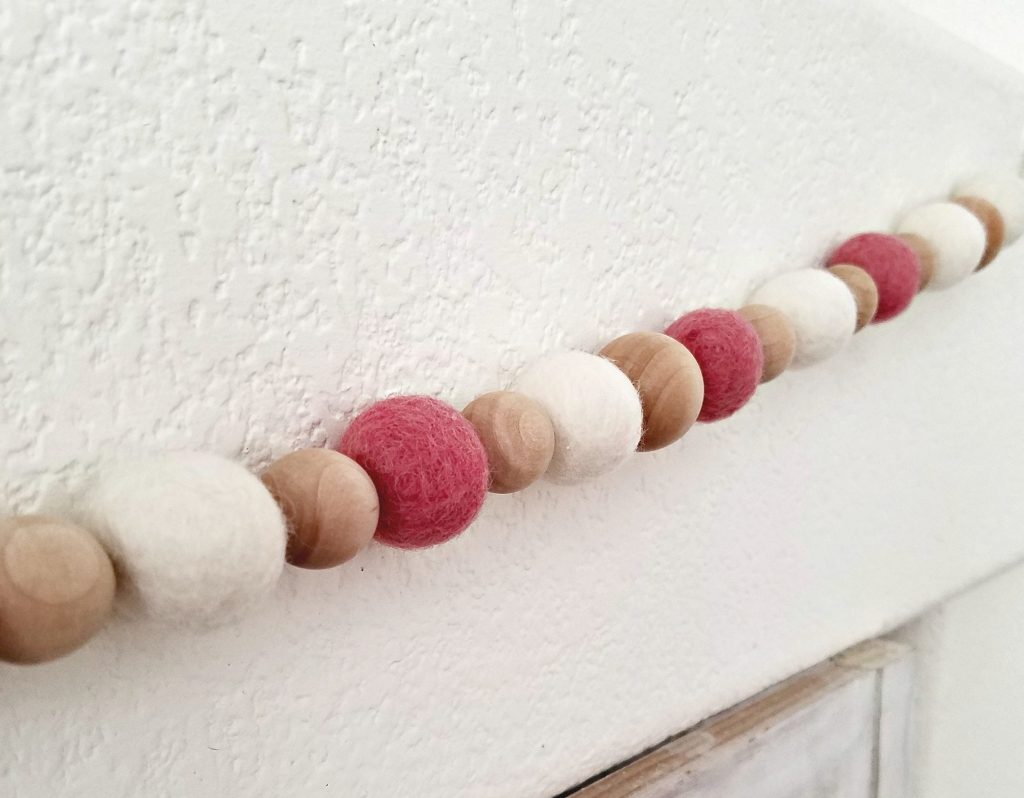 I bought this cute sign for only $3. It's the only new item I bought this year. I like when I can hang something from the shutters to tie everything together.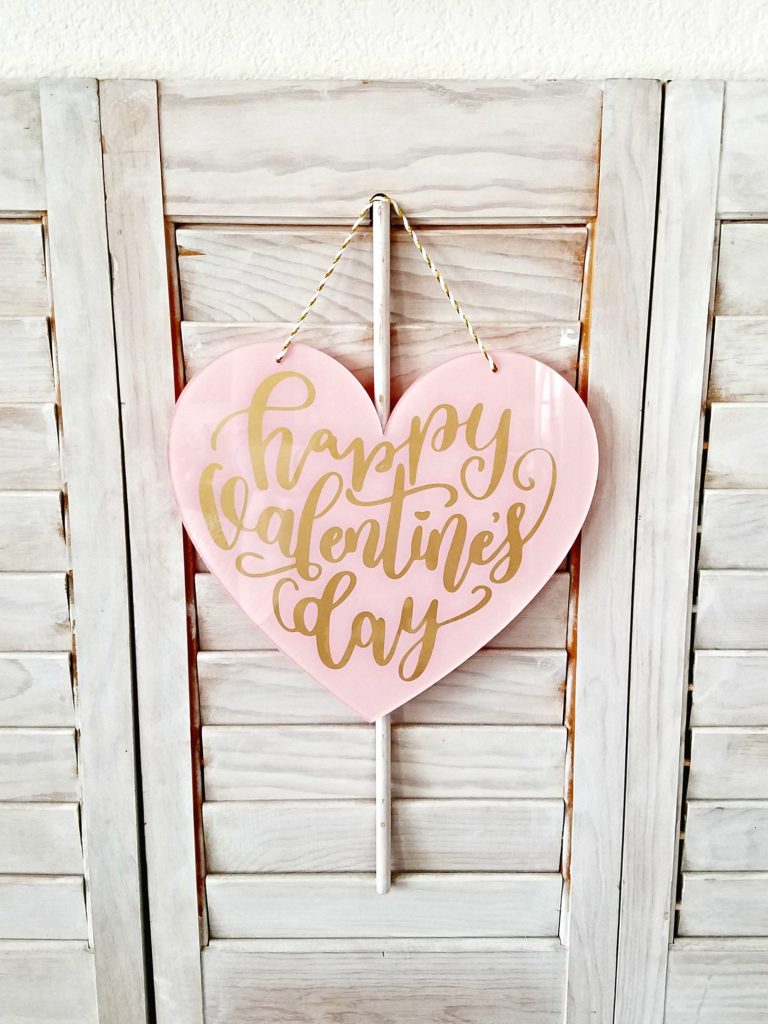 The heart tray is a birthday gift from my daughter. I still haven't painted or stained these candle holders and I really like them natural so maybe I never will. I like to make a little display on top of the storage basket but it needs to be easy to remove if needed.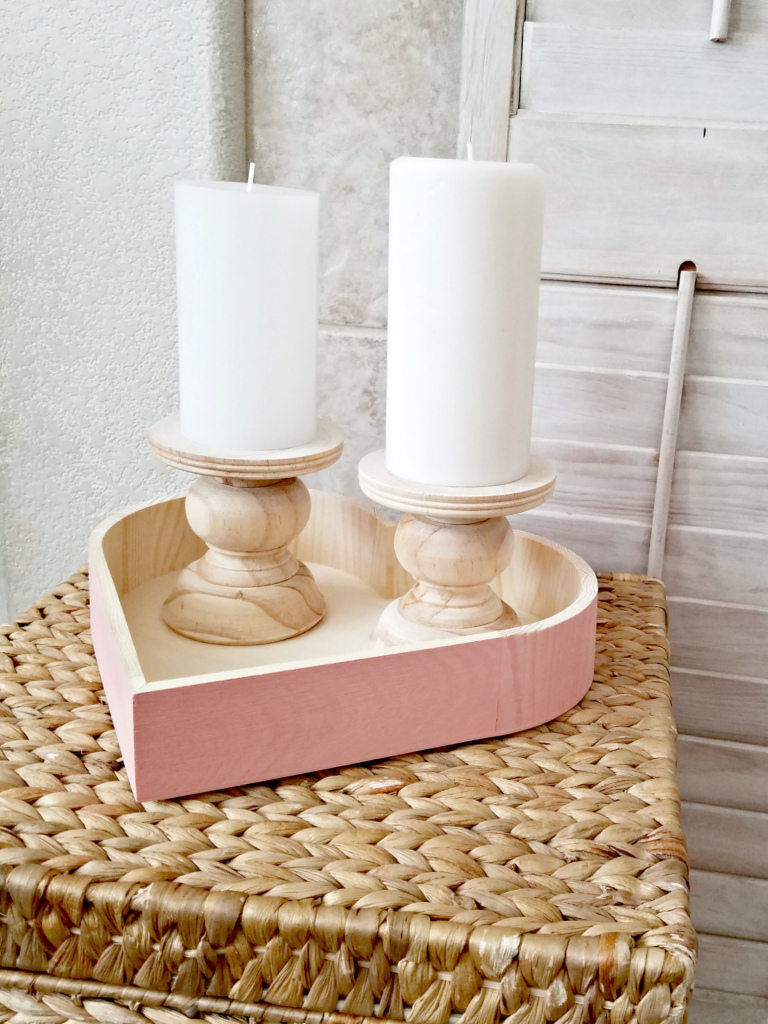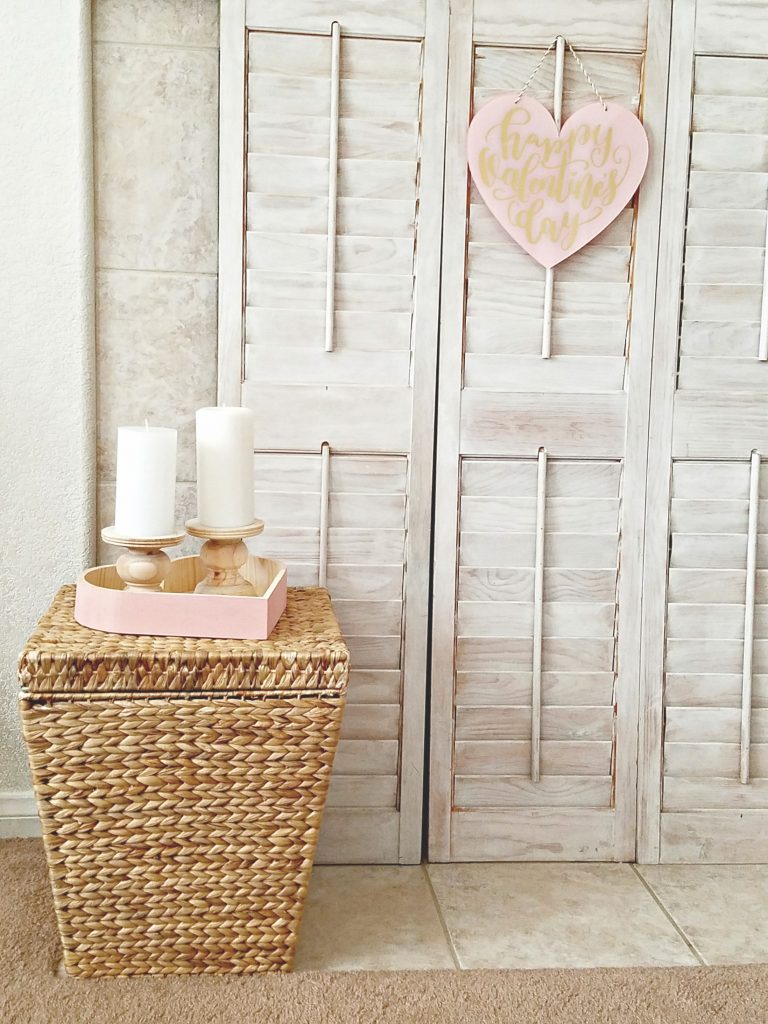 I'm loving the softer side of Valentines day this year. What do you think? Do you have to decorate with red for Valentines Day or are you ready to try some softer colors?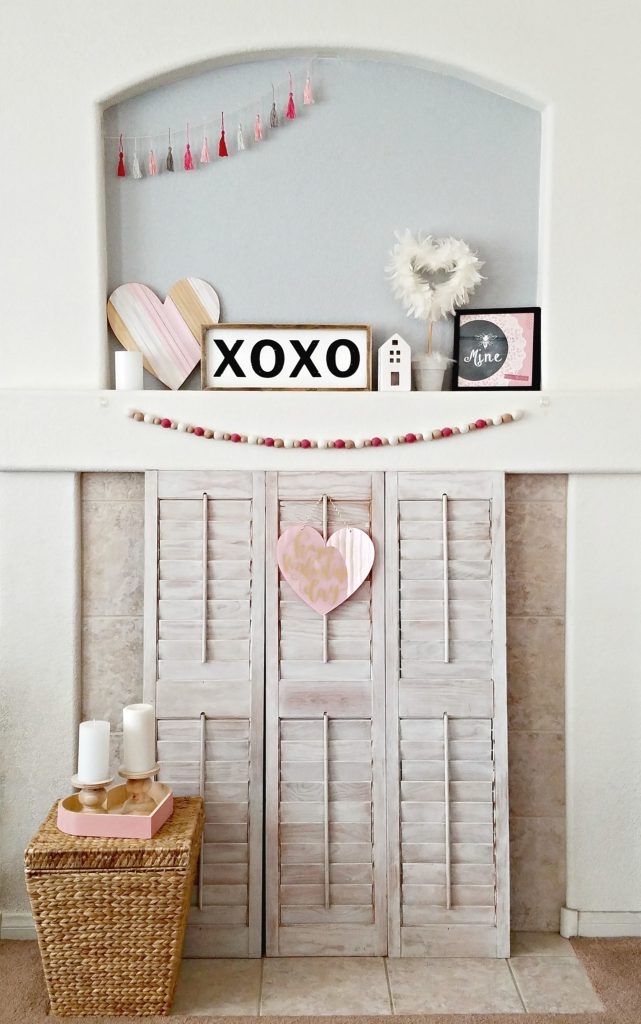 Pin it for later: