Quick and easy Pineapple Orange Fluff for a delicious Summer dessert. Are there recipes that take you back to your childhood and lazy Summer days? Fruity fluff recipes are some of my favorite Summer food memories. They're so quick and easy to make but also taste so light and refreshing after a light Summer dinner. I remember making these desserts with my mom then later making them on my own. I don't feel as guilty eating this for dessert as I would ice cream and it's just as delicious.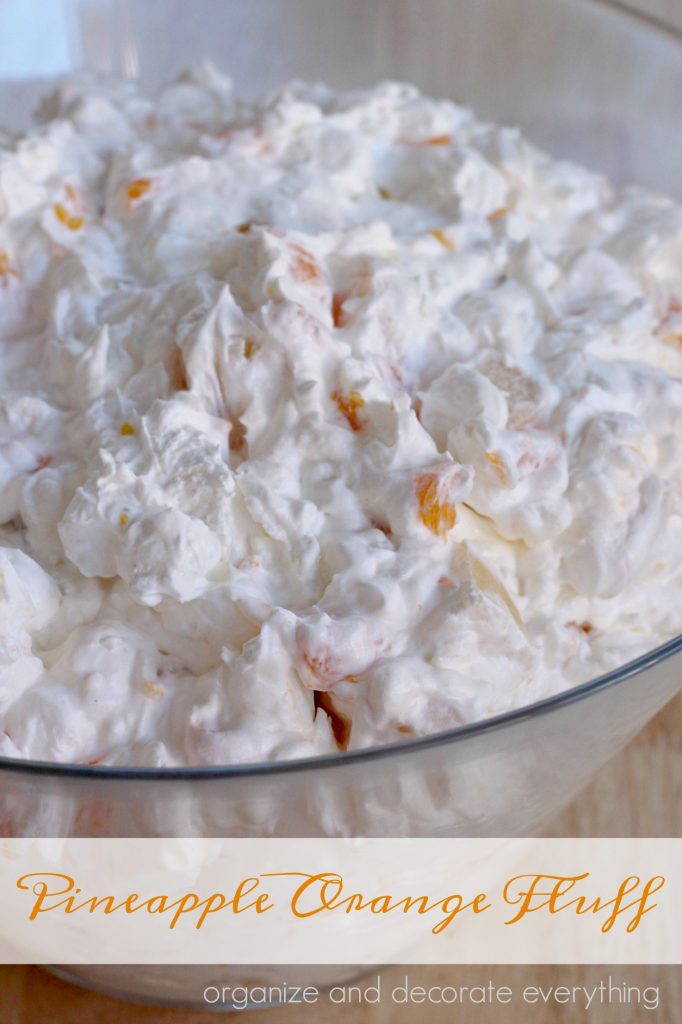 While there are variations in fluff recipes even within the ones I make this is one of my favorites, probably because of the pineapple and coconut. If you love pineapple with a little taste of the tropics this fluff salad is for you. I've seen nuts added to this recipe too. I think I would really like it but most of my family doesn't care for nuts so I leave them out. Maybe I'll just sprinkle a few on my serving next time.
Pineapple Orange Fluff ingredients:
1 (20 oz) can crushed pineapple
1 (11 oz) can mandarin orange slices (sometimes I add more oranges)
1 (8oz) tub whipped topping, thawed
1 (14 oz) can sweetened condensed milk
1 cup mini marshmallows
1/3 cup coconut flakes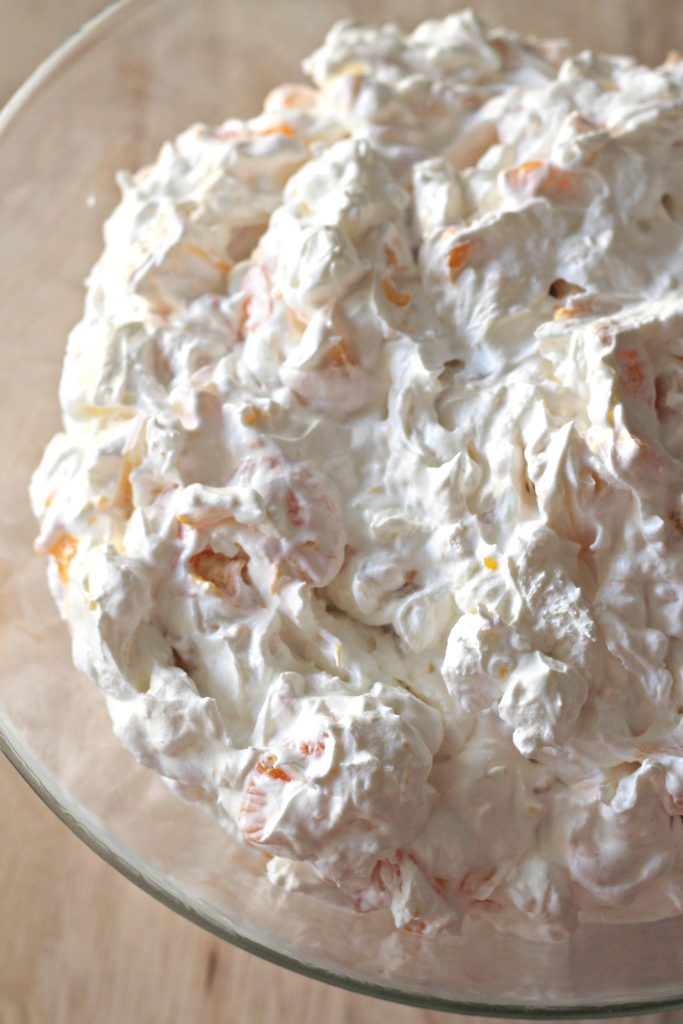 Drain pineapple but leave a little of the juice. I usually just drain the excess off the top and keep the remainder.
Combine the pineapple, mandarin oranges, and marshmallows in a large bowl.
Add the sweetened condensed milk and whipped topping stirring gently until well combined.
Gently add the coconut flakes in or sprinkle on top.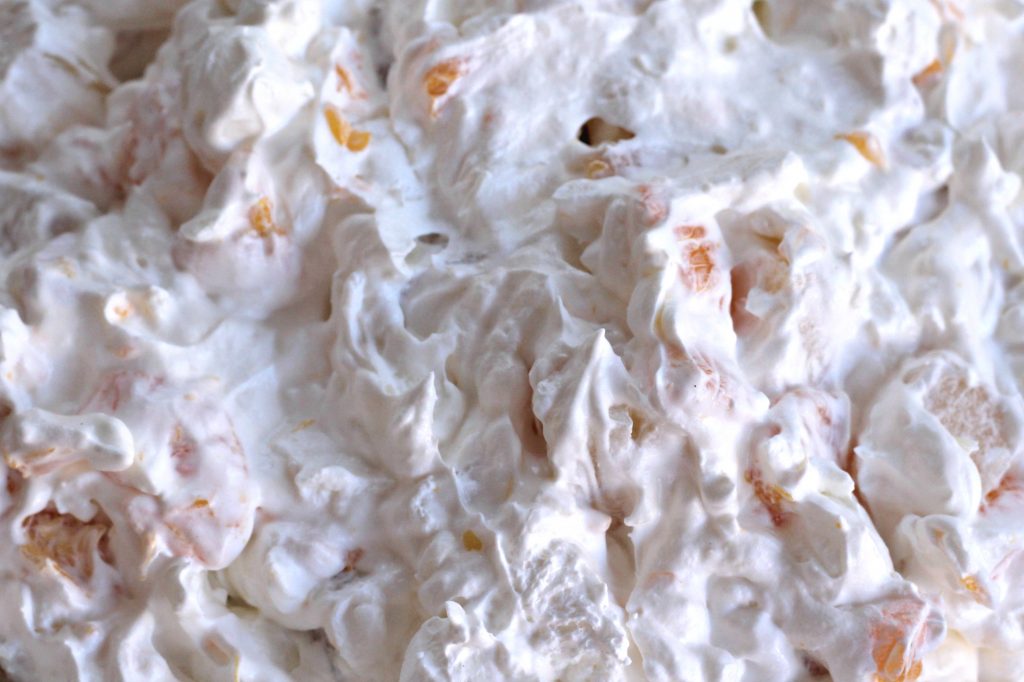 Cover and store in the refrigerator for at least 1 hour. I like to make it in the morning or right after lunch so it's good and chilled. It tastes so much better cold. Store leftovers in the fridge, if there are any. This is one of those recipes where we have very little leftovers. It's one of my favorite recipes to take to a barbecue or Summer pot luck. Is it a dessert or salad? No one knows and it can go either way. It doesn't really matter because it always gets eaten.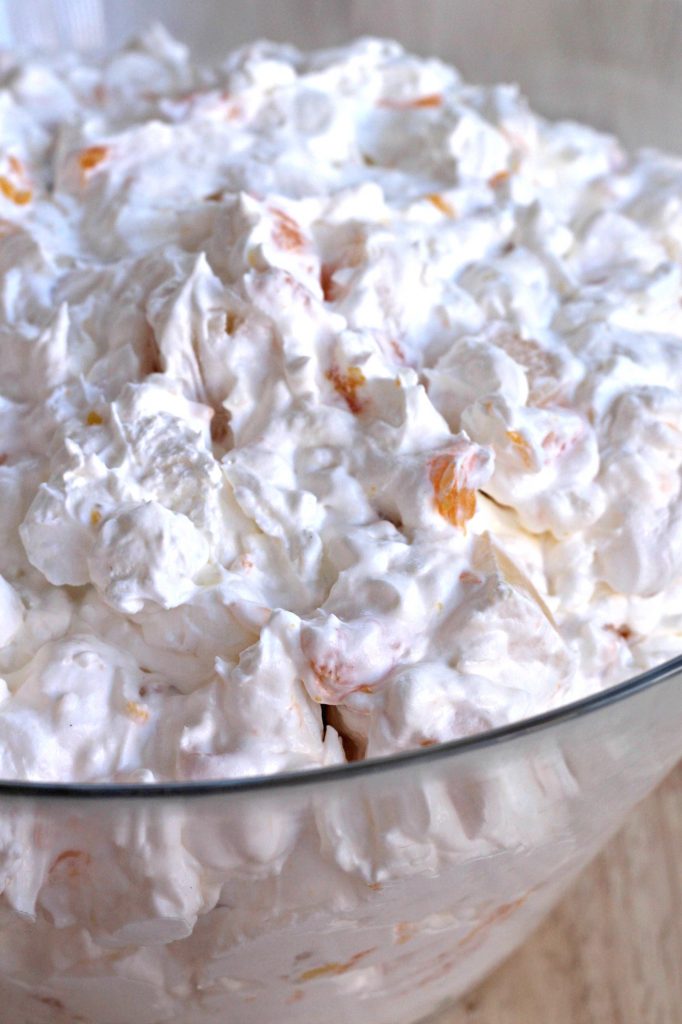 Pin it for later: Pineapple Orange Fluff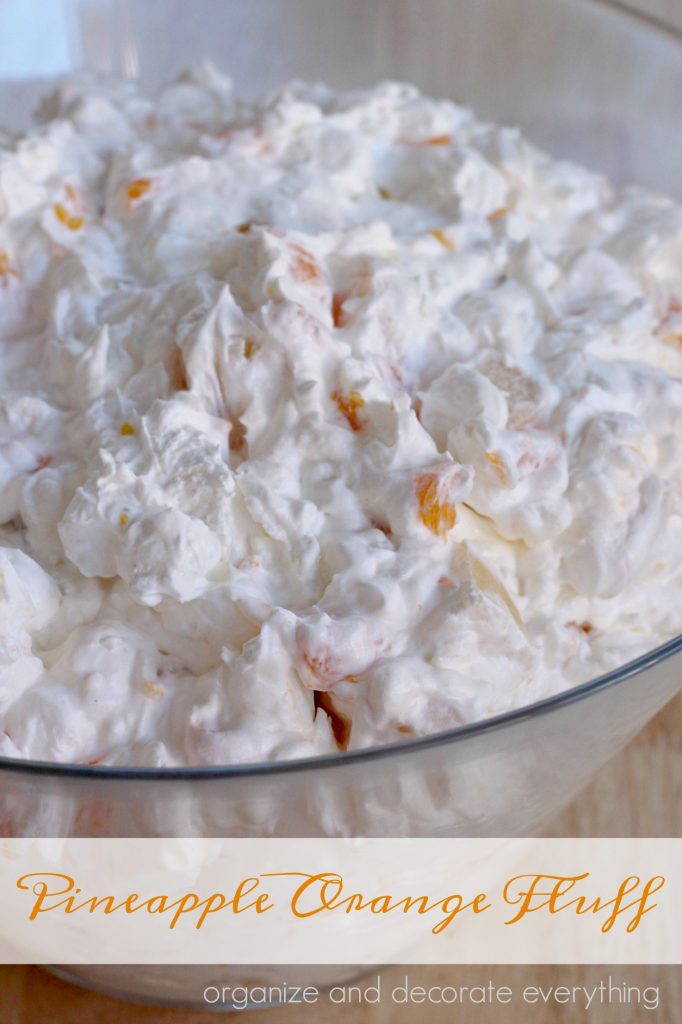 You might also like:
Pink Fluff
Raspberry Pretzel Jello Salad