Casual Summer Mantel in Red White and Blue.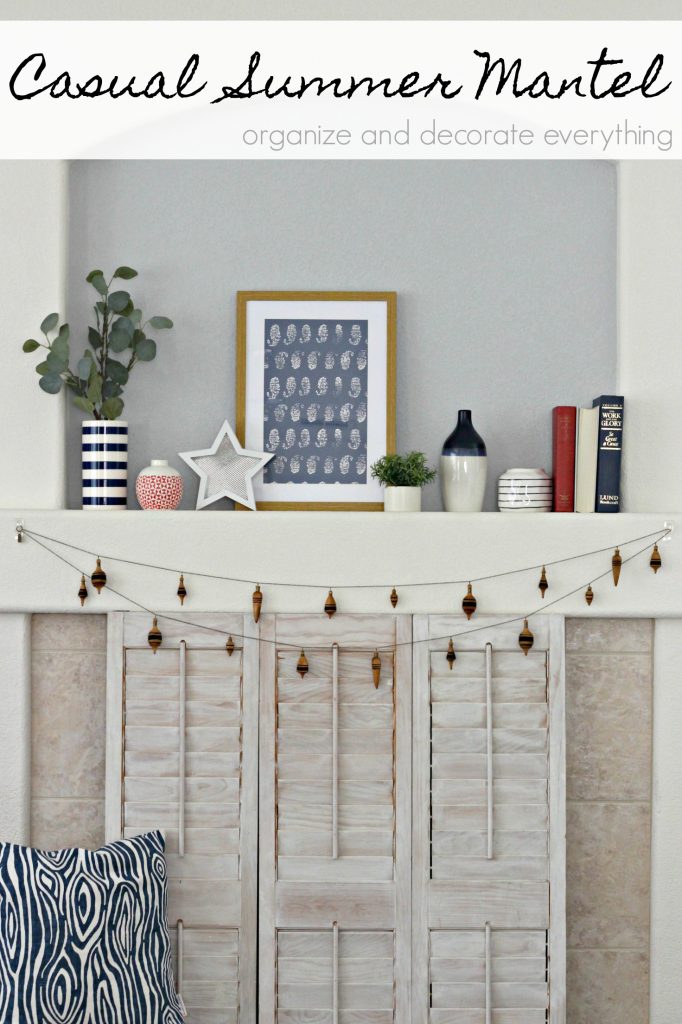 Yay! The change of the season or an upcoming holiday means I get to decorate my mantel again. I would be happy to change it every week but unfortunately I have to make time for other things. I think I'll be okay to stick with this Casual Summer Mantel for about a month since the red white and blue is pretty subtle. I decided to go with these colors because of Independence Day coming up and I want to be able to keep it up longer if I decide to. I usually gather things from around my house to decorate the mantel but this time I actually bought a few new items to add to the mix.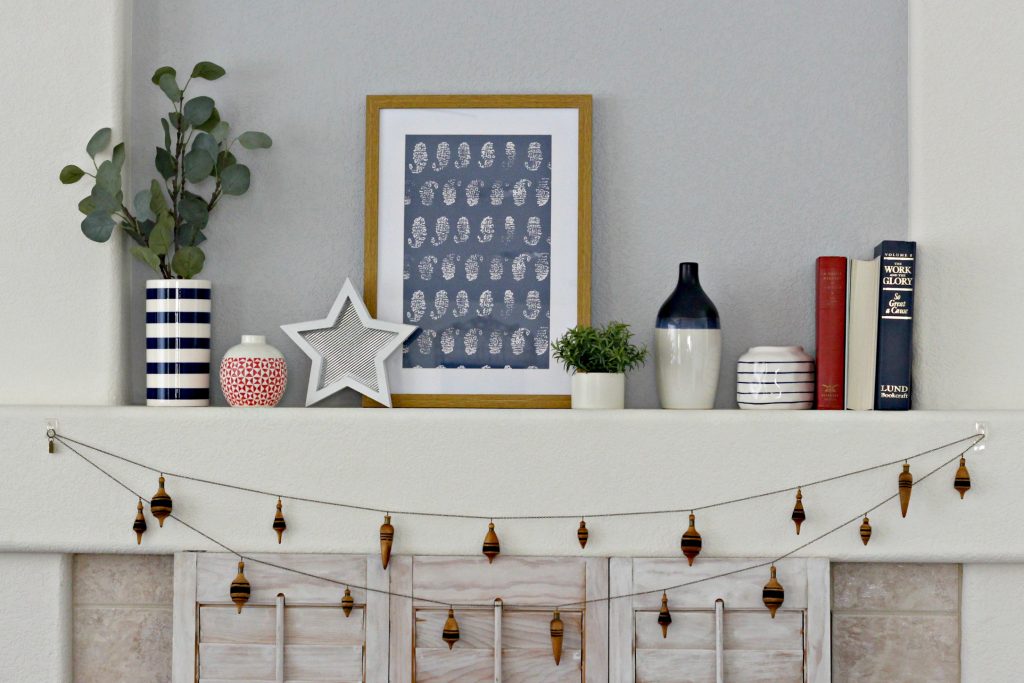 The blue and white striped vase is from Hobby Lobby. They also have a red and white striped one but I believe it was slightly shorter. The short white and red vase is from Target. And the eucalyptus branch is from Ikea. I bought it last year but Ikea still carries it. These branches look really good and are inexpensive. I think I have about 10 of them now. This is just one branch.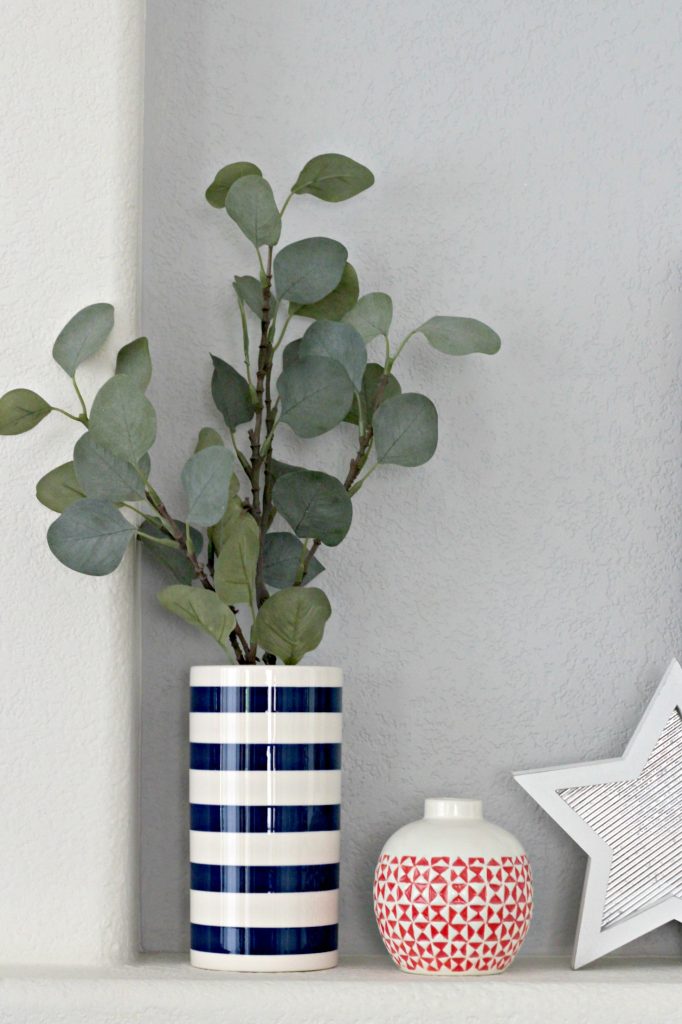 The star is from the Ikea dollar spot a couple weeks ago so they might still have a few at some Targets. The picture is also from Target. I love it because it will fit well in almost any room of my house. The little plant is from Target from the Magnolia line. When I purchase something I like to make sure I can move it to at least 3 other places in my house.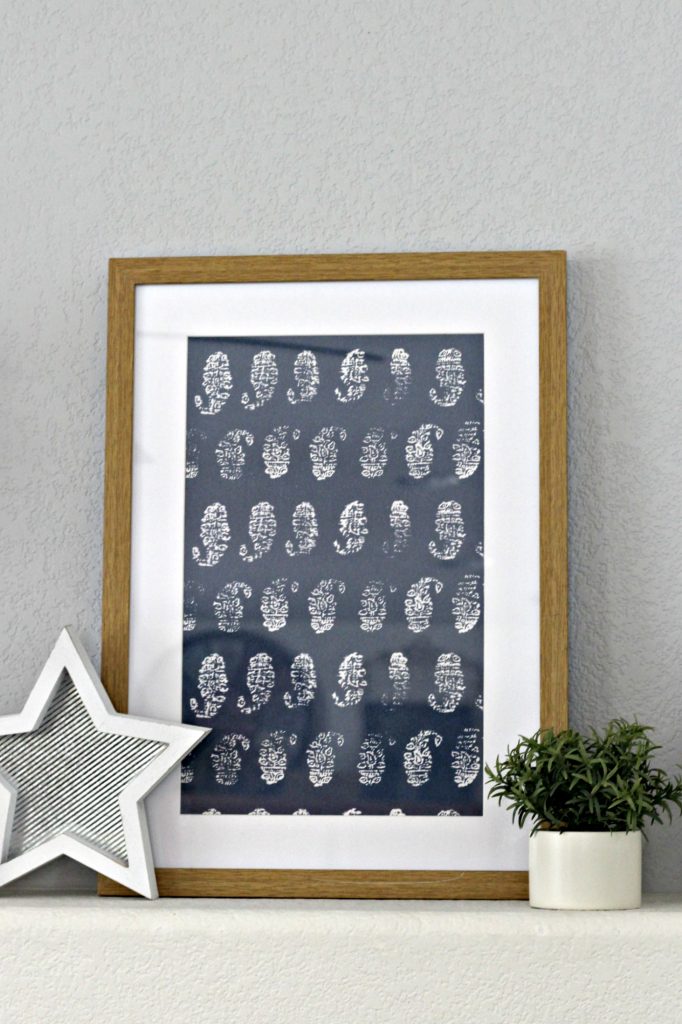 If I remember right the vase with the blue top is from Michaels. I bought it a few years ago. The small blue and white striped vase is from Hobby Lobby. I love a variety of vases in different shapes, sizes, and colors. They add so much interest to a space. I added books in red white and blue to bring in more of the colors. Books are a great way to add color or height to a decorated space. Plus you probably already have books so they're free to decorate with.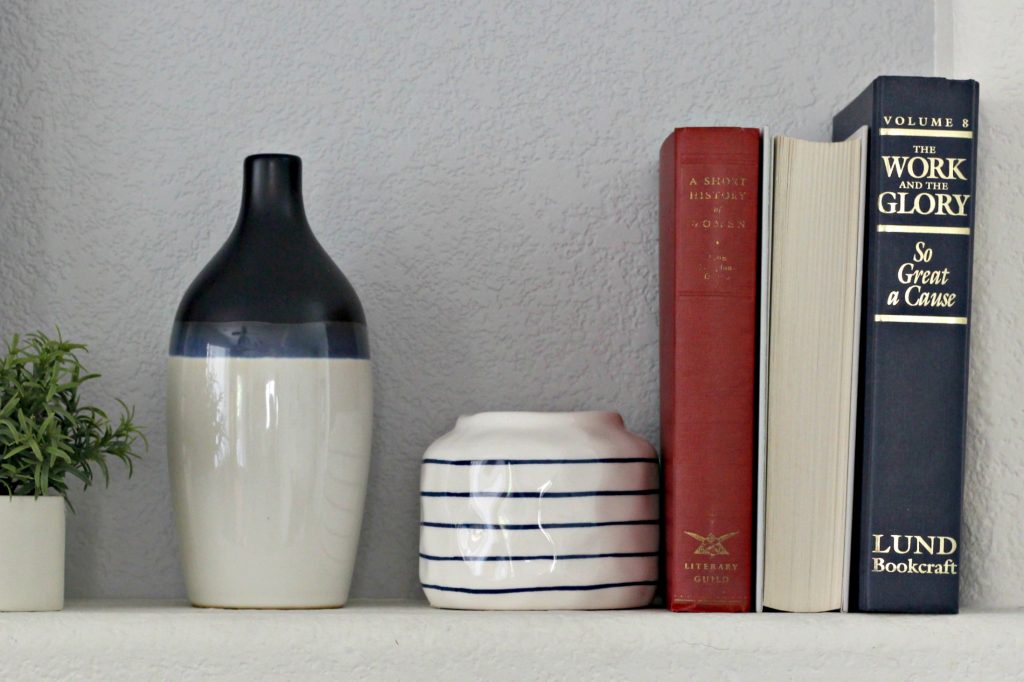 I bought this garland on clearance from Target right after Christmas. It's such a fun piece.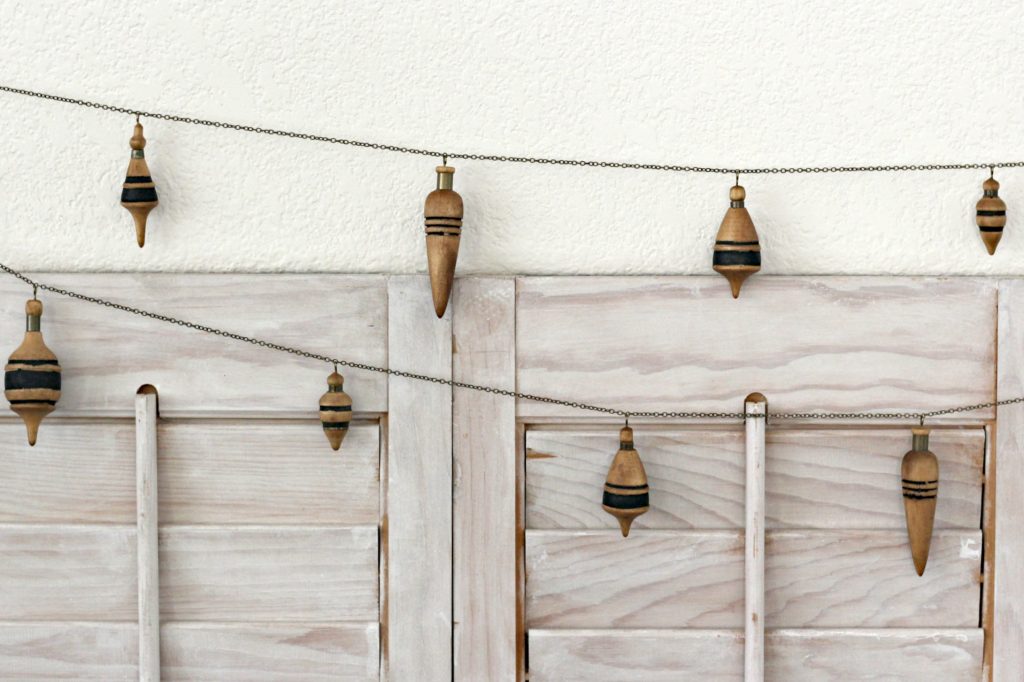 I love the chain and how rustic the pieces look.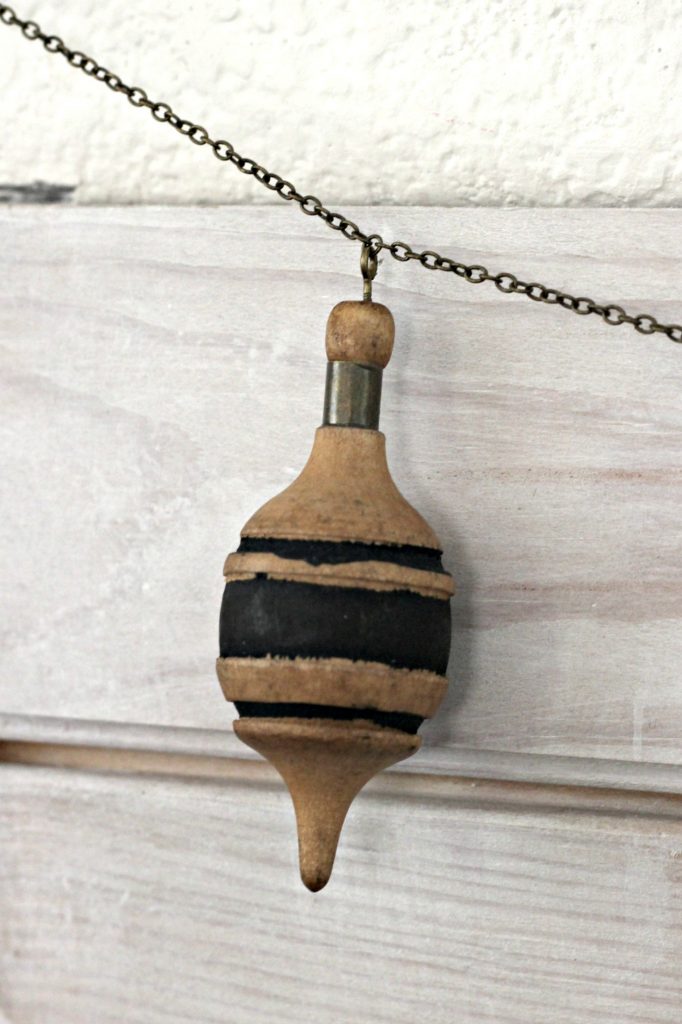 Don't forget to decorate the hearth. It just makes the whole space feel more cozy and pulled together. The basket holds blankets for when we watch TV and this is one of my favorite decorative pillows. I've had the candle holders for years and they get moved back and forth from the patio to inside the house frequently.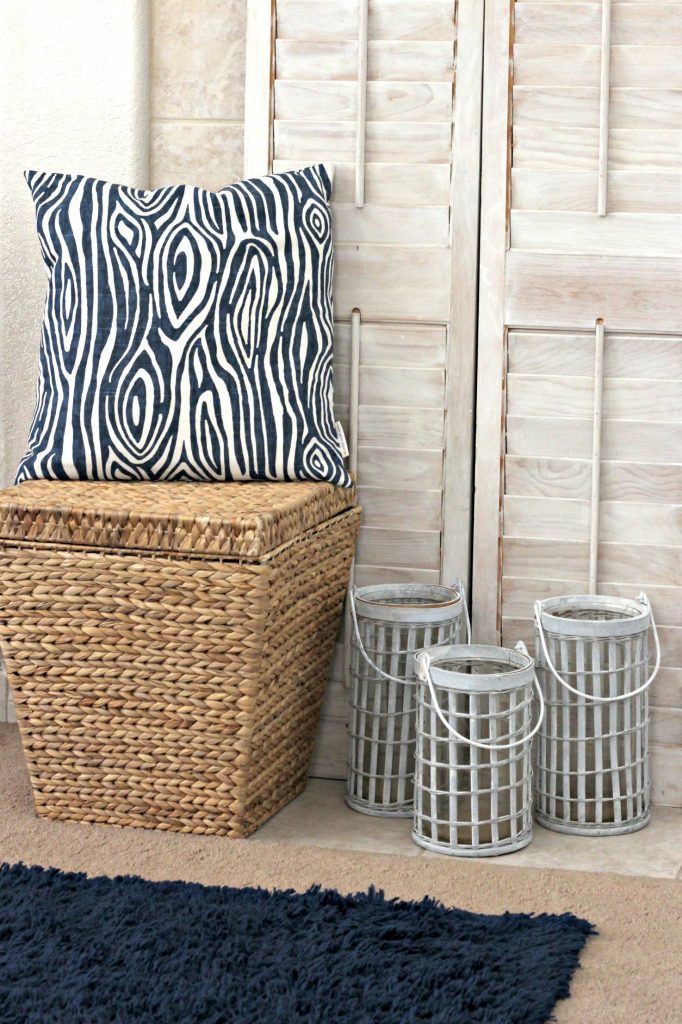 How often do you change the decor on your mantel? Do you change your decor for Summer? Also I get asked all the time about the shutters in front of my fireplace. Our fireplace doesn't work and I hated looking at it so I covered it with shutters. I like it much better now.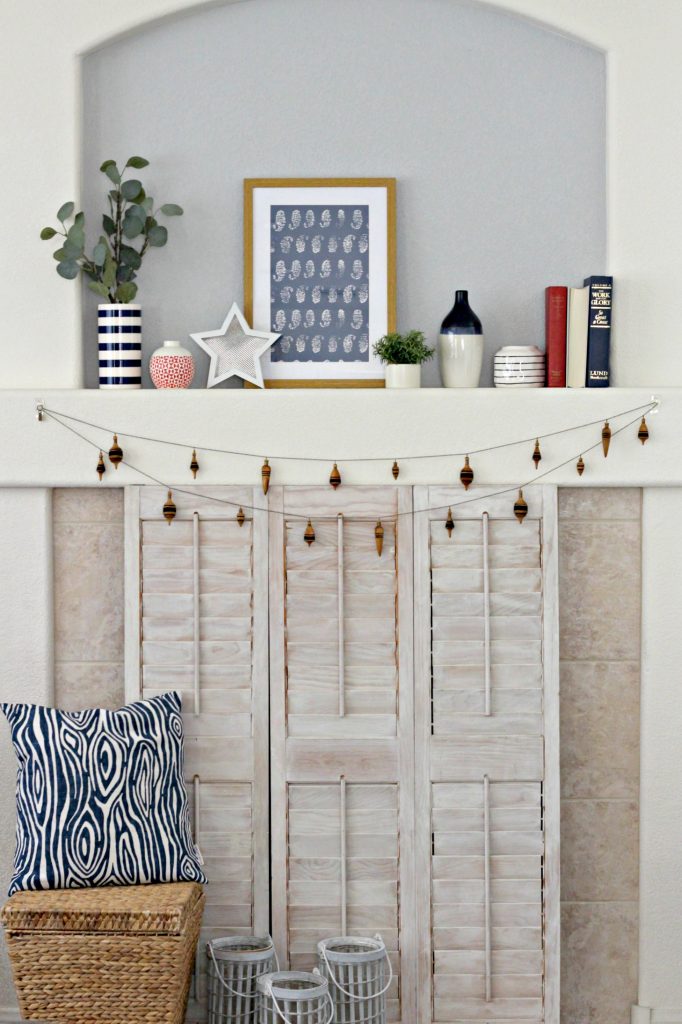 Pin it for later: Casual Summer Mantel