Make these delicious Peachy Freezer Pops for a cool treat this Summer.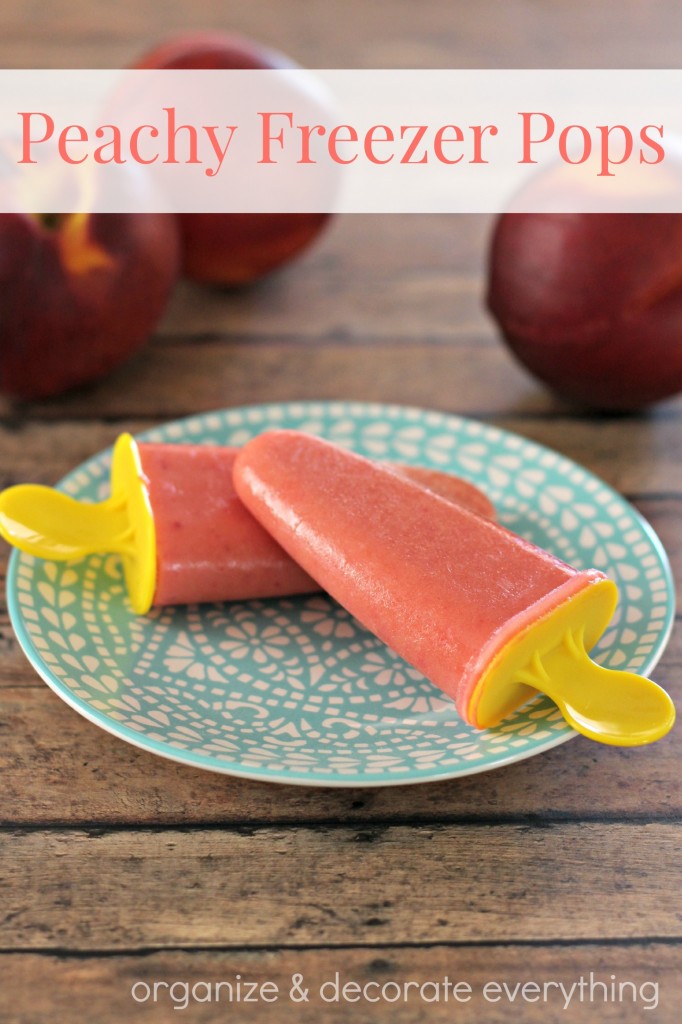 Most of you probably know I live in Las Vegas. Have you been to Las Vegas? It gets dreadfully hot! We've been making some cold treats to keep us cool this Summer and I though I would share some of them with you. Here's one of my favorites, Peachy Freezer Pops. Ammon loves them too, he says it tastes like a frozen smoothie. It really does!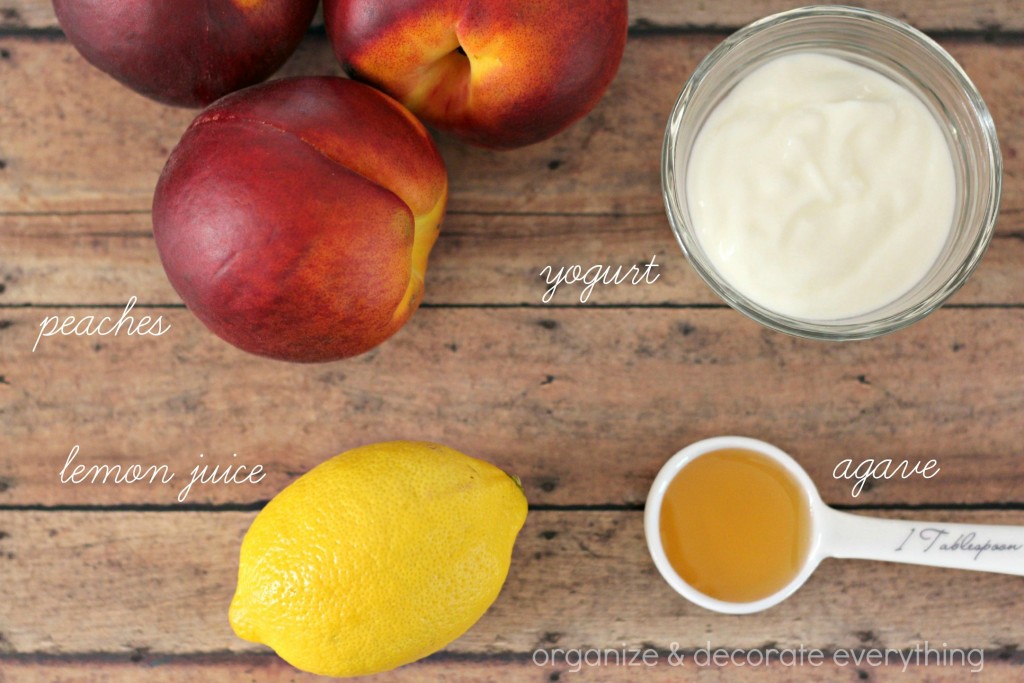 Not only does it taste delicious, but it's also healthy. You really can't go wrong with these easy and natural ingredients. I feel really good about feeding these to my family. And having a couple for myself.
Ingredients:
16 oz. frozen peaches
2 tbls. agave nectar
1/2 cup lowfat vanilla yogurt
2 tsp. fresh lemon juice
Place all the ingredients in a blender and blend until mixture is smooth. I finally got a new blender and let me tell you it has made a huge difference in getting joy out of creating tasty treats again. Pour the mixture into the popsicle molds. If you don't have molds you can use dessert cups and sucker or popsicle sticks. I used dessert cups and sucker sticks in the photo below. Freeze for at least 5 hours. The kids might be impatient so I let them have a few little spoonfuls of the tasty mixture to hold them over.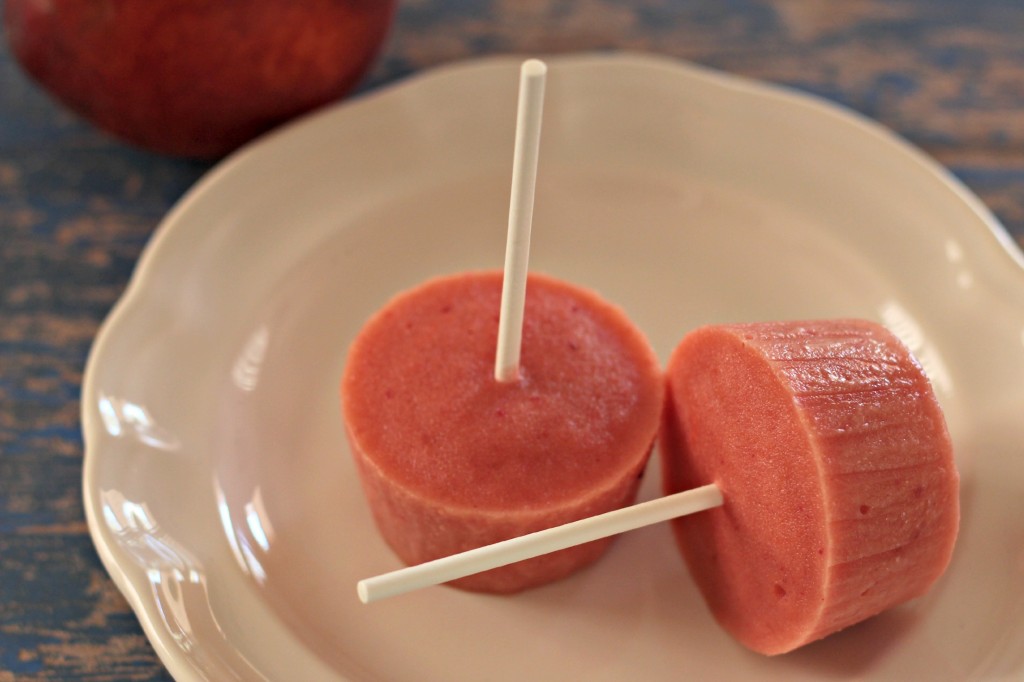 To unmold the freezer pops dip them for about 10 seconds in warm, not hot, water then pull it out of the mold. They should come out very easily and keep their molded shape. I like the classic plastic popsicle molds and they're very inexpensive but I'll use other molds in a pinch.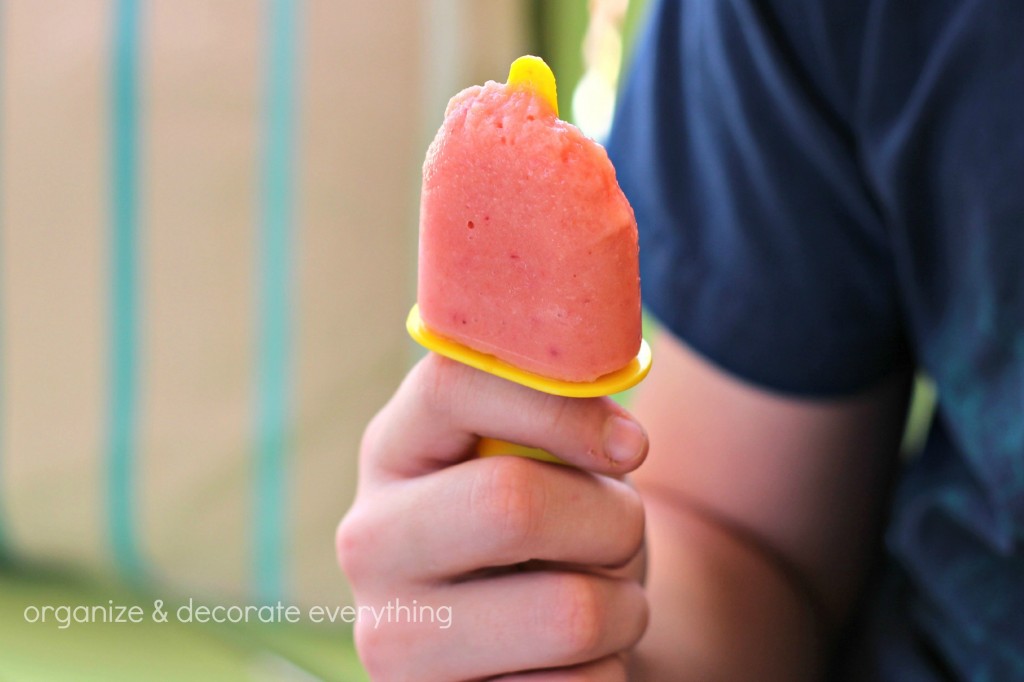 These are 100% Kid and Mom approved! Make some this weekend. Your family will thank you!
Pin it for later: Peachy Freezer Pops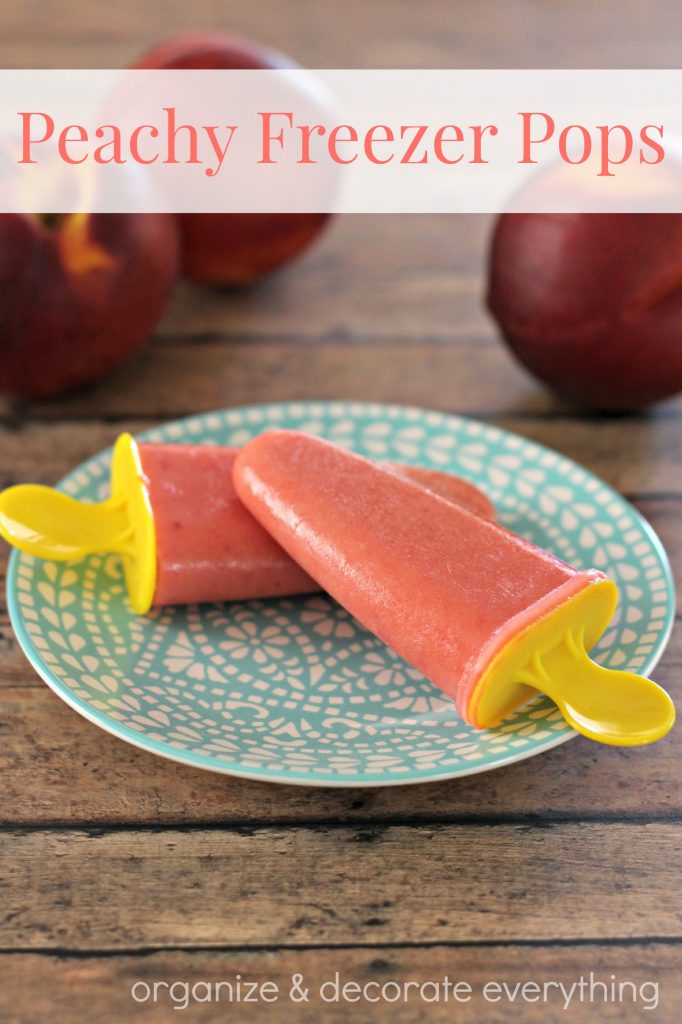 You might also like:
Key Lime Banana Smoothie