When the kids were little I used to plan some pretty incredible and inexpensive parties. At least the kids thought they were incredible and that's all that really matters. Ammon wanted a Pirate party when he was 5 so I used these maps as the invitations.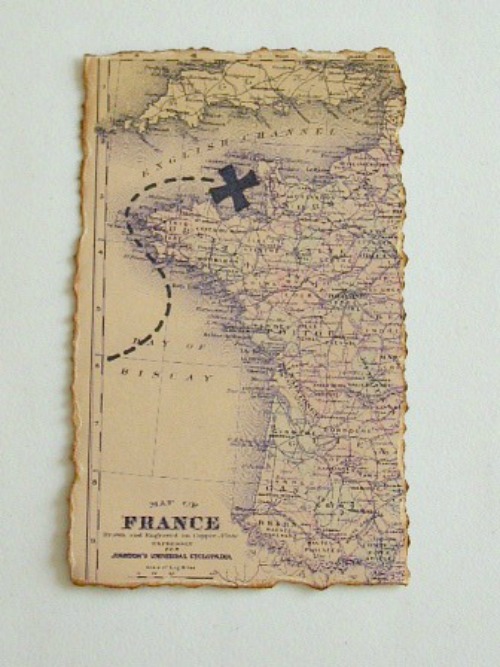 I'm sharing a simple way to make invitations for a party. These Pirate Party Invitations turned out really fun and Ammon loved the details we added. The kids loved receiving them too and it gave them an idea of an activity we would be doing at the party.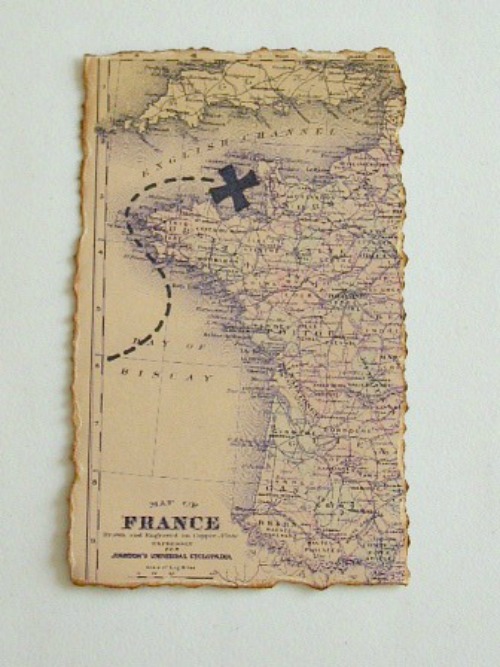 Start with a graphic or photo that relates to your theme. Then add a few details or embellishments like I did to this map. I found this old world map on-line and printed it on tan colored cardstock. Then I used a sharpie marker to add the X on the map with dotted lines that leads to the "treasure". It is such a simple but important added touch.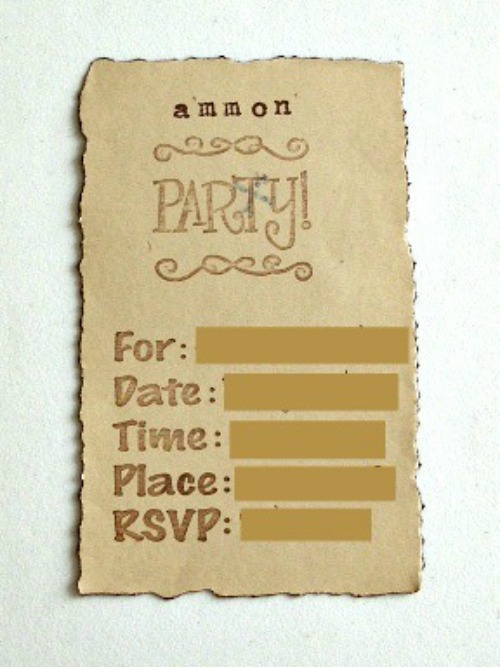 On the back I added the details of the party. I used stamps because it fit in with the old world feel of the map. To add more detail to the invitation I distressed the edges. To get this look tear all the way around the edges of the invitation then use ink to make it look old and worn. I just ran the ink pad across the torn edge so it looks slightly burned.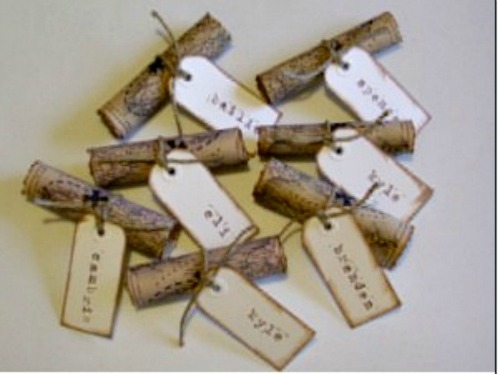 I stamped simple tags with the names of the kids that were invited to the party. Then distressed the edge of the tag to match the invitation. Roll up the invitations then tie them with jute and attach the name tags. Now they're ready to be delivered. As an alternative you could put the invitation in a bottle and attach the tag to the outside.
These were really easy and fun to make. Think about how you can make simple invitations by starting out with a photo or graphic.
Pin it for later: Pirate Party Invitation