We squeezed in a lot of fun this weekend but the most fun was Ammon's Pirate birthday party. He had been asking for and planning this pirate party since his last birthday. Do your kids do that? As soon as their birthday is over they start thinking about the next party. I think it's because they have so much fun and don't want the excitement to end.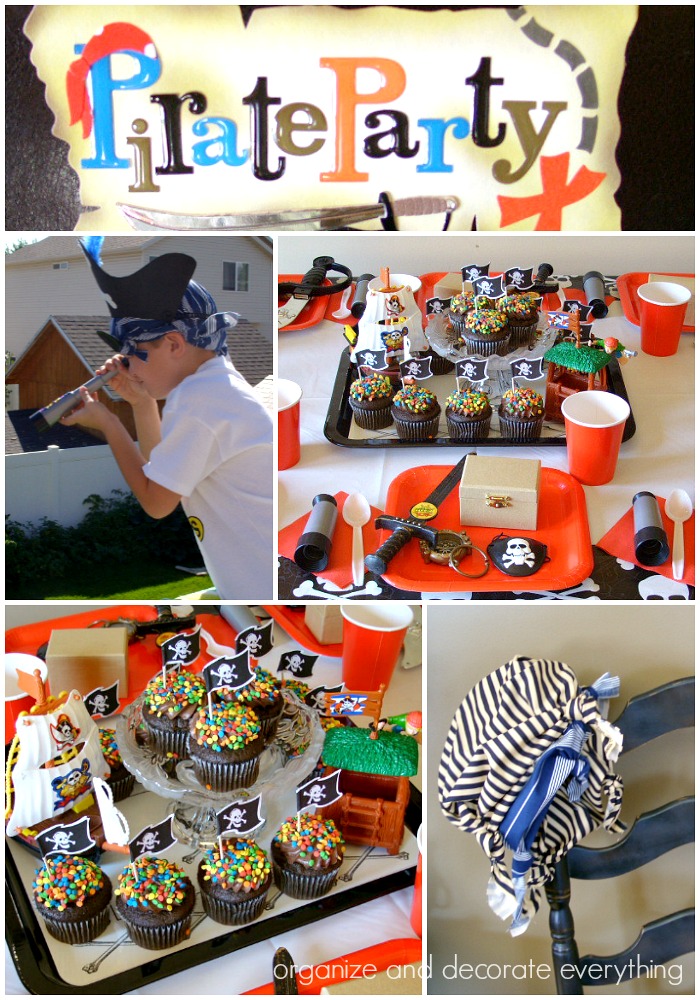 He was so excited to have a Pirate birthday Party including a treasure hunt along with a treasure chest, plenty of pirate decorations, and special gifts for all his friends. It was really fun including him in so much of the party prep and hearing all of his awesome ideas. I think the party did pretty good in living up to his expectations. One of my best party tips is to let your child help plan their special party.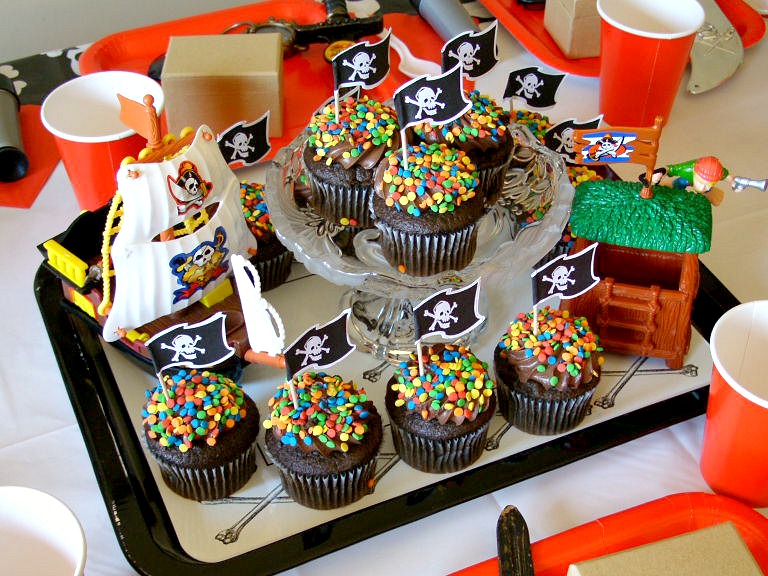 Luckily pirate decorations and toys are available year round. We were fortunate to find most of the toys and party favors at the dollar store. The party favors were really fun because they got to use them during the party too. We wanted the kids to look and feel like pirates on their treasure hunt. We only spent about $7 per place setting for each child. Some specialty plates, cups and napkins cost that much. Instead of spending money on those things we decided the money would be better spent on the sword, treasure chest, spyglass, eyepatch, earring, compass, and simple tableware for each child.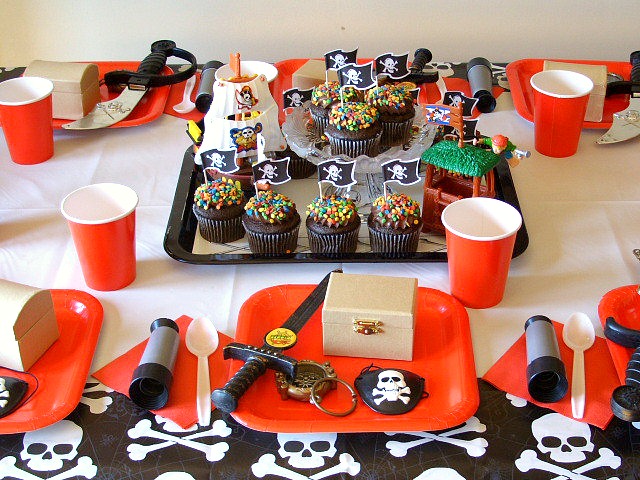 The table cloth and tray were left over from Halloween. The toys on the centerpiece are also from the dollar store. Cheap little toys make a great centerpiece on a cake or around cupcakes. Sometimes I make the cake and cupcakes but when I'm short on time I will buy them and just add my own toppers.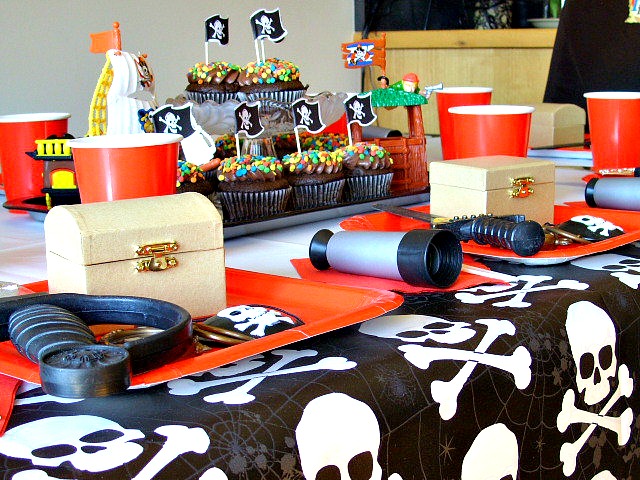 The treasure hunt was the favorite activity. We made about 4 clues around the house and the yard to lead them to the treasure chest. They had so much fun figuring out the clues.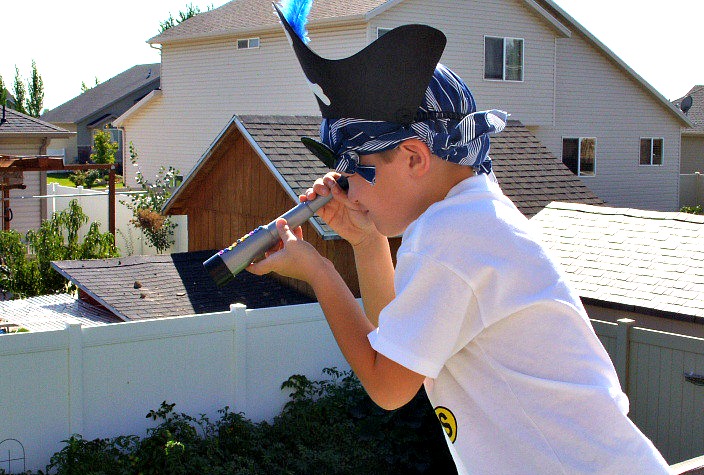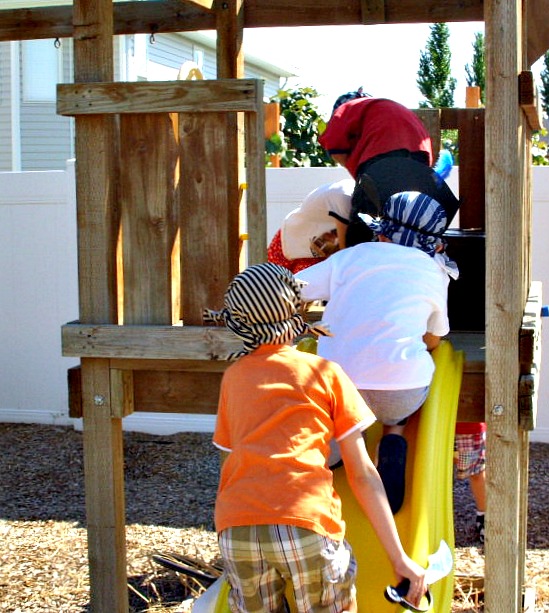 The treasure chest was found on the swingset platform and of course it was full of treasure. You can't have too many treats at a birthday party right? Filling the gift bags with candy coins and little treats were all the kids really wanted. The best part for them was finding the treasure chest.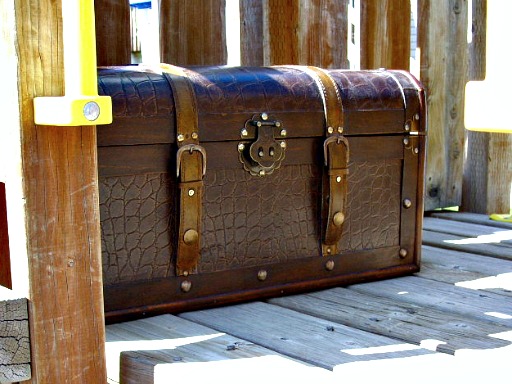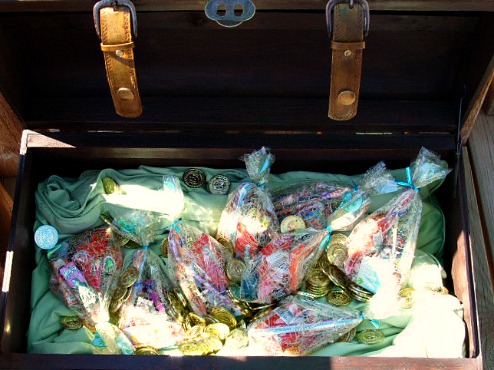 The kids also got to decorate their own mini treasure chests with skull stickers and mini jewels. They were all different and so creative. Most of them put their treasure treats in them.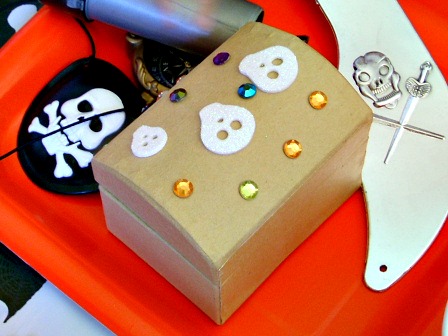 We can't forget the pirate bandanas that I made from cheap fabric I already had. I just tied the 4 corners so the cover would fit their heads.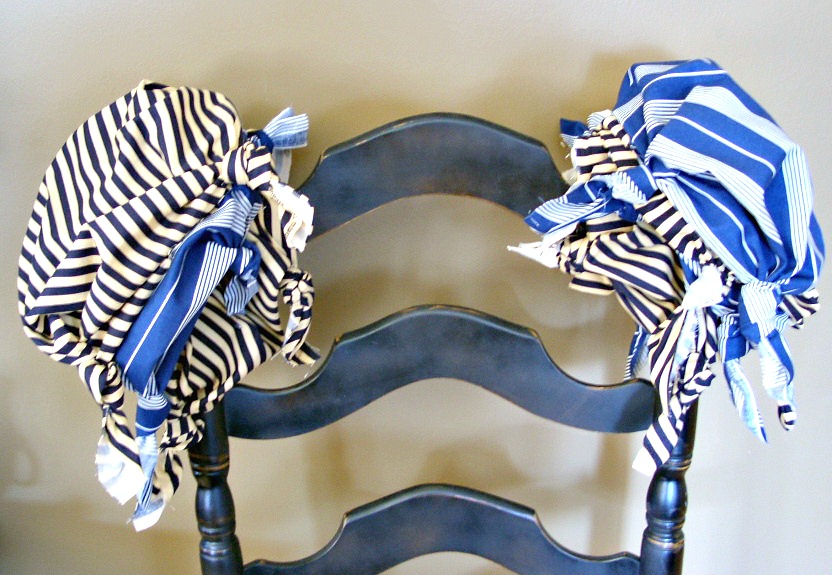 It was such a fun party and I think he had almost as much fun planning it.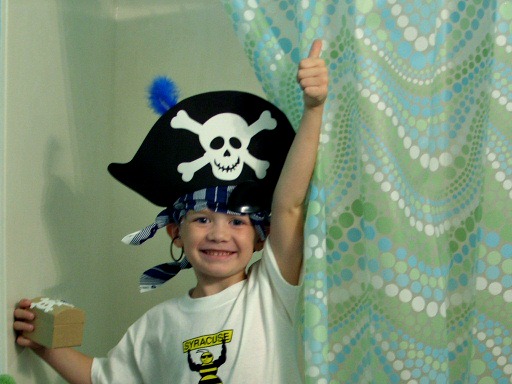 Pin it for later: Pirate Birthday Party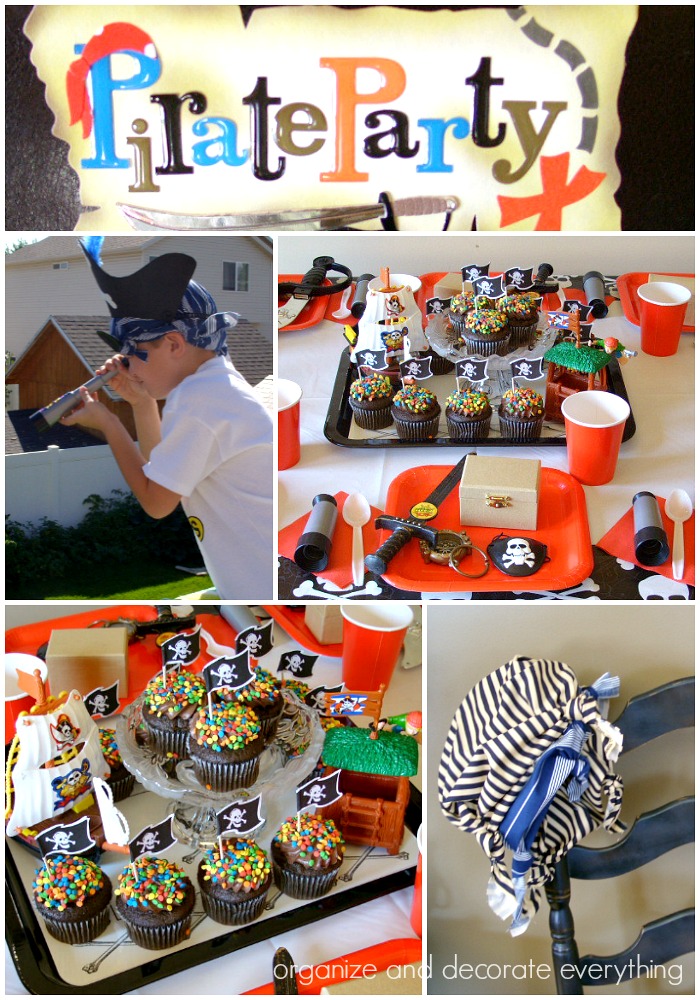 Don't forget to check out the Pirate Party invitations too.