Funny thing: since the Minions have come to be I can't say banana without saying it like a minion. I even sing it at times. It's weird I know, but my kids join in too so it's all good. And then they tell me to stop because I take it too far. Anyway, I love bananas and I love key lime so this Key Lime Banana Smoothie was meant to be. This isn't a super healthy smoothie but it's not too bad either, so drink up and enjoy.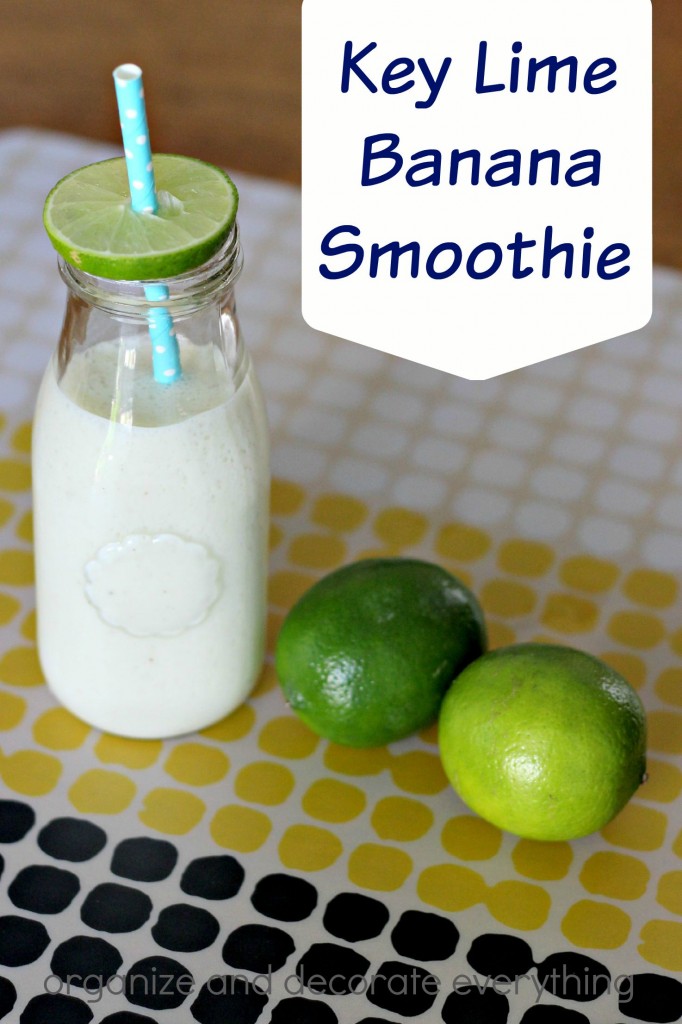 Ingredients:
Key lime pie yogurt (6 oz)
Frozen banana (say it like a minion)
1/2 cup unsweetened almond milk
3-4 tablespoons lime juice
1 cup vanilla frozen yogurt
This makes 2 smoothies, unless you want it all for yourself.
Can we just pause for a minute and talk about my awesome new blender? There are some perks to hubby working where he is right now. This blender is the Rolls Royce of blenders and I'm so happy to have one that can take on anything I throw in it. I broke my last one with frozen pineapple. Oops! But this one takes it like a champ. Okay, on with the smoothie.
Place all of the ingredients except the frozen yogurt in the blender. Cover and blend on high speed until smooth. I like to use frozen bananas because it makes the smoothie thicker. To freeze bananas: use bananas that are ripe with brown flecks on the skin, they taste sweeter. Slice the banana into 10-12 slices, place in plastic bag, and place in freezer. Put one banana in each bag, then just pull out a bag when you want a smoothie.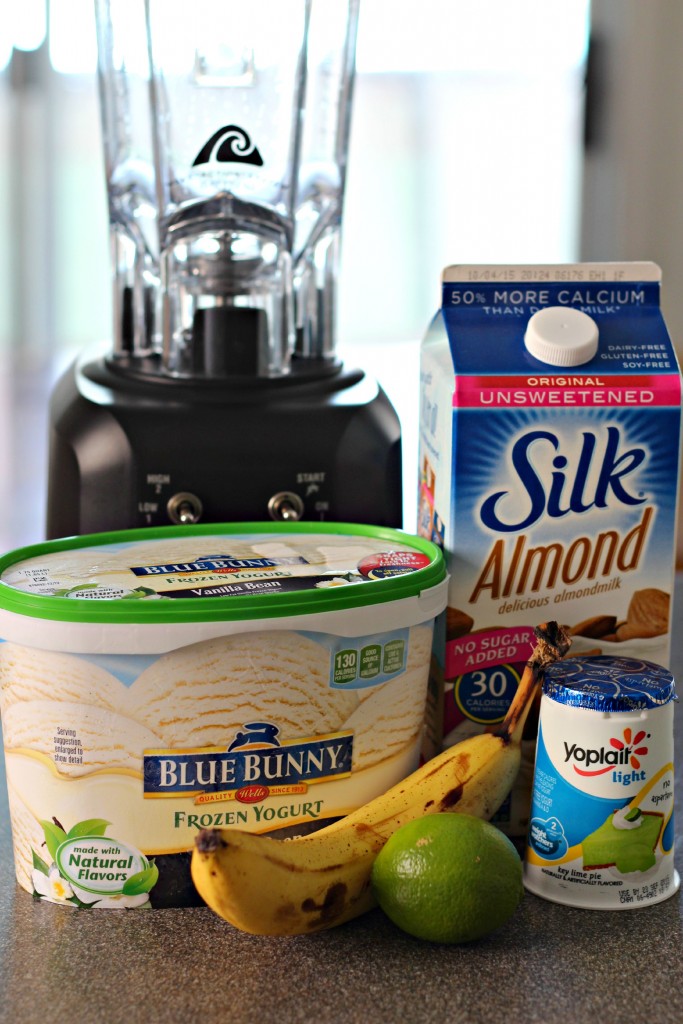 Add frozen yogurt. Cover and blend until smooth. Pour into cute glasses or bottles and serve. Oh, I just love limes! They taste like Summer.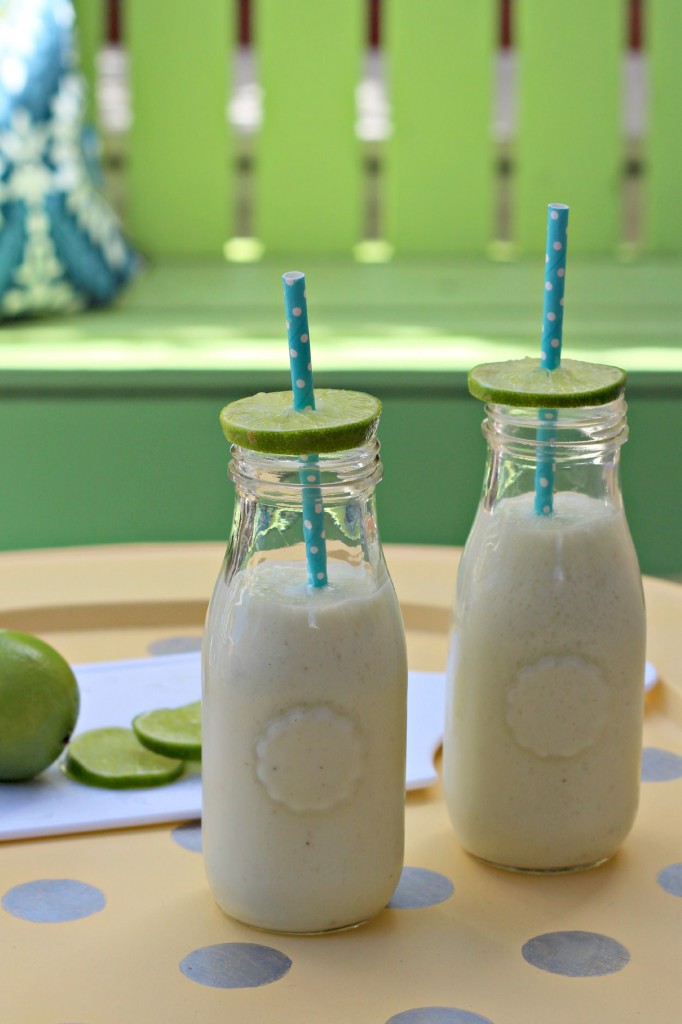 Emilee was trying on her new swim suit and I thought she would be the perfect model so I bribed her with a smoothie if she would pose for me. This one wasn't posed and it's my favorite.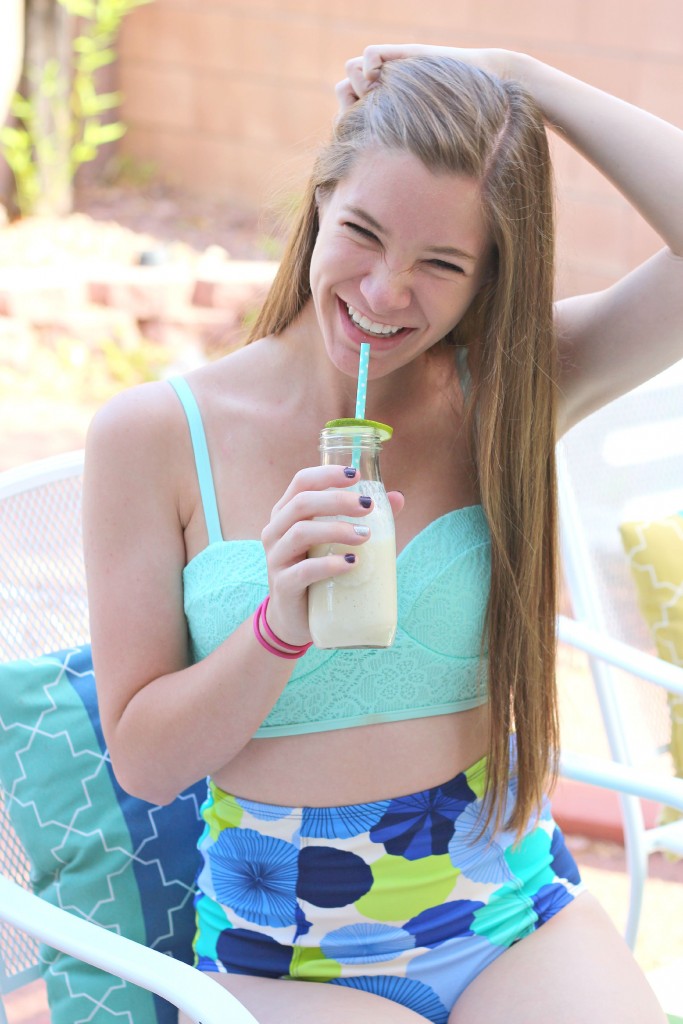 Okay, here's another one cause she's just too cute! Now back to the smoothie: even though it's a Key Lime smoothie it's not really green so if that bothers you, you can add a few drops of green food coloring.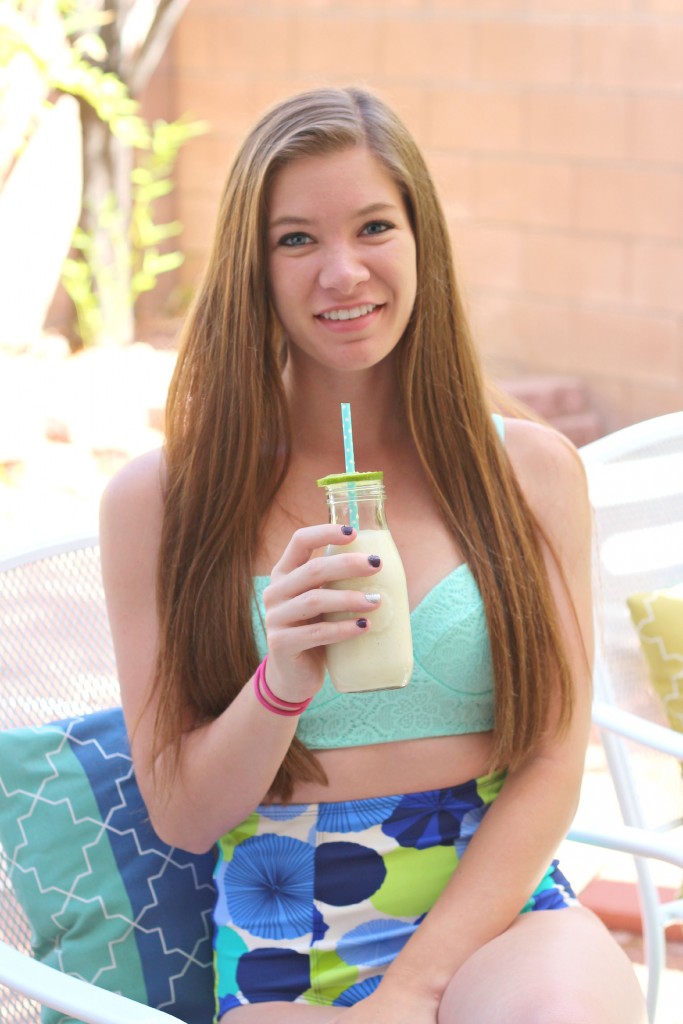 Enjoy!
You might also like: