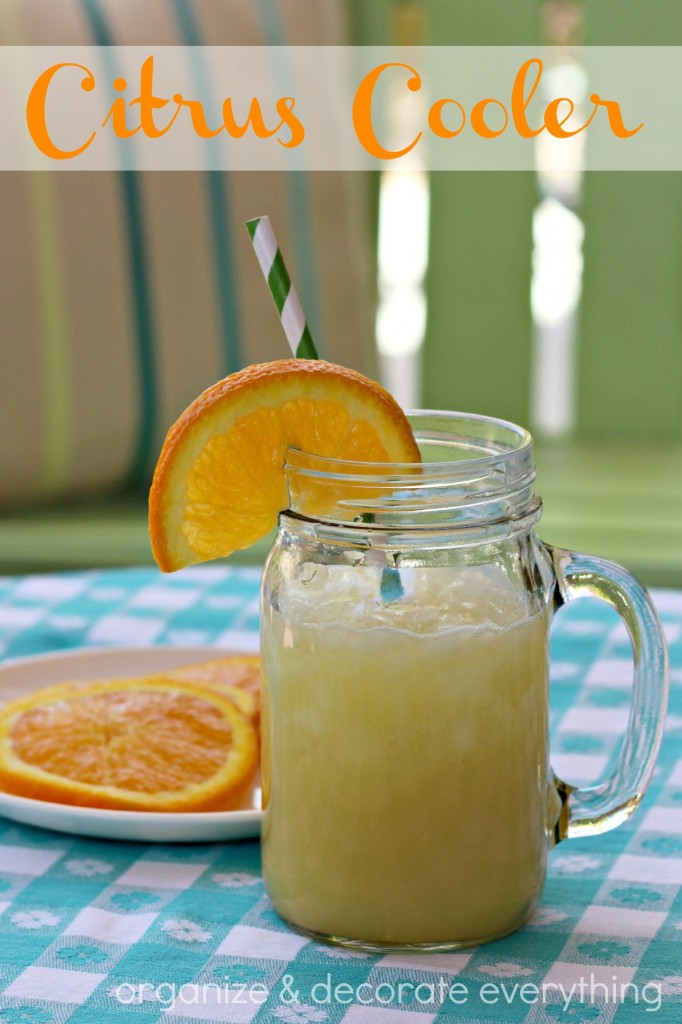 I love sipping refreshing drinks on a hot Summer day. I have been experimenting with making new drink recipes and this Citrus Cooler is my newest one. It's a bit tart but very refreshing. This is Hubby's favorite so far.
Ingredients:
2 cups cold water
1 12 oz. can frozen orange juice concentrate (thawed)
1 cup frozen grapefruit juice concentrate (thawed)
1 liter sparkling water, chilled
orange slices for garnish
In large pitcher mix cold water, orange juice concentrate, grapefruit juice concentrate, and sparkling water.
Serve over crushed ice. Garnish with an orange slice.
If you like this you might also like: