I've had this chalk paint powder and wax for almost a year and am just now trying it. Why? Because I've never painted with chalk paint or waxed anything before and have been so intimidated to try it. One day last week I just decided to jump in and get this small table painted. In this post I'm going to be sharing my tips on How to Paint and Wax a Coffee Table. I love how it turned out and can't wait to paint more pieces.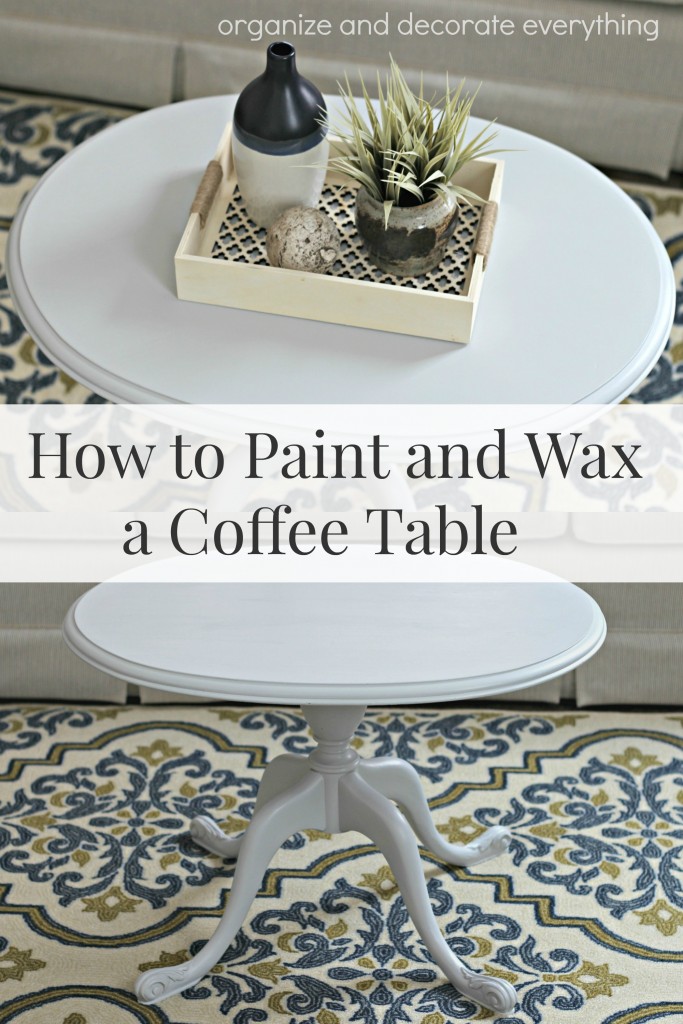 Let's start with the supplies you'll need. This isn't an add for this brand of chalk paint powder but it is what I used and I'm very pleased with how it turned out.
Paint
Chalk Paint Powder
Soft Wax
Paint and Wax Brushes
Container for mixing
Whisk
Water
Paint Stick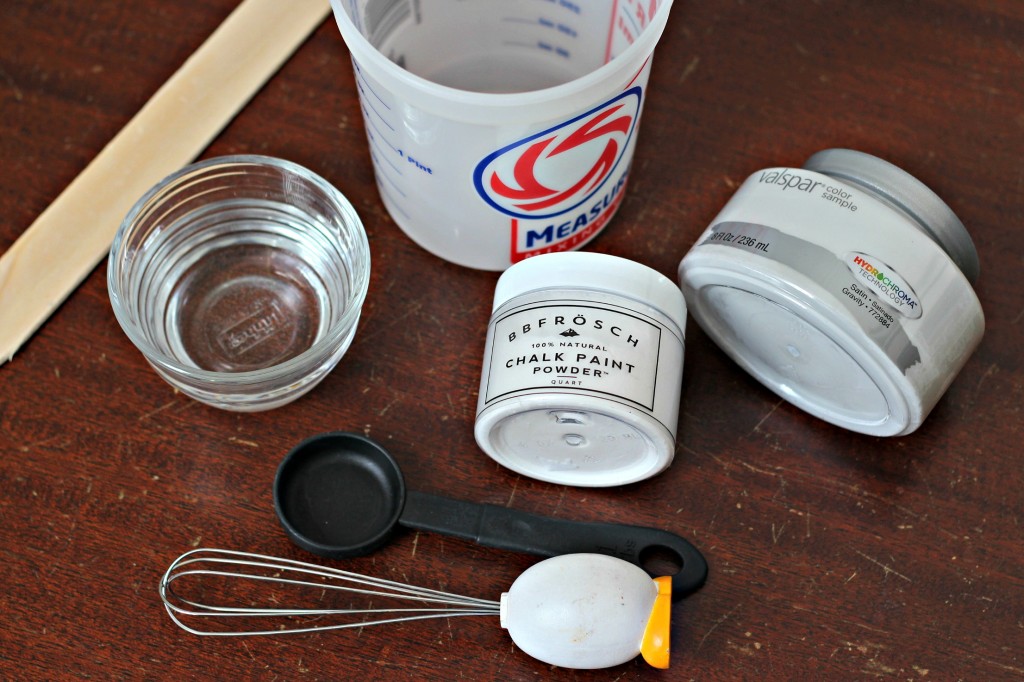 Here's the before shot of the table. I'm sure you've seen it in many photos, but probably never this close because it's so beat up. It was my husband's grandfather's table and is at least 50 years old so it was the perfect table to bring back to life with paint.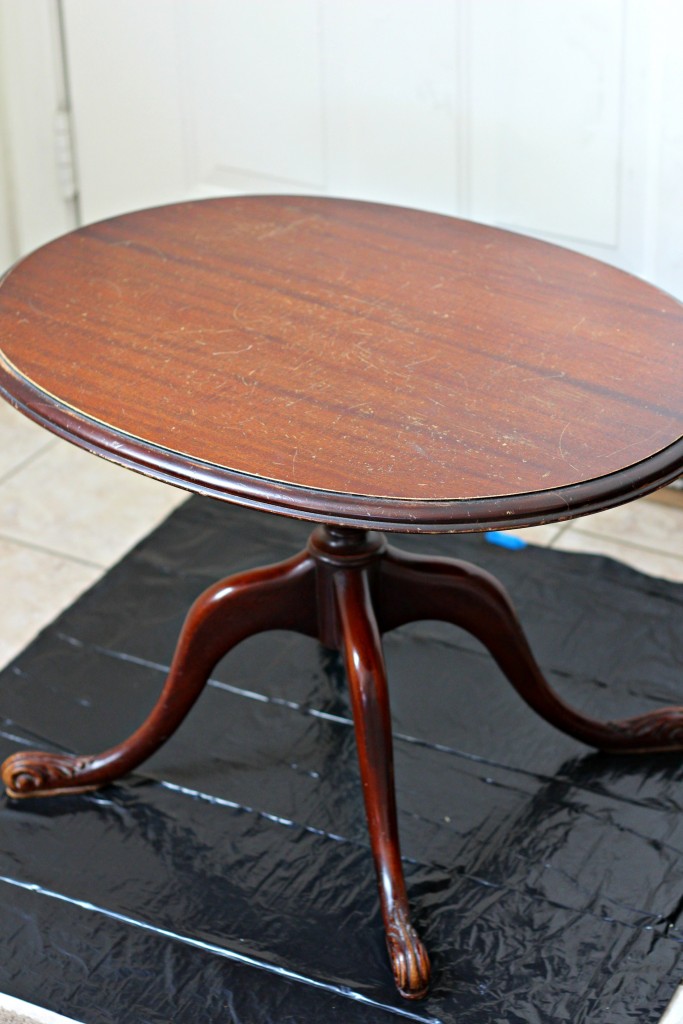 For some reason chalk paint has always made me nervous to work with. I also don't like a lot of distressing and that's what I always associated chalk paint with, so I wasn't sure how I was going to like the look.
The first step is to mix the chalk paint powder with water. Measure 2 heaping tablespoons of chalk paint powder and 1 – 1 1/2 tablespoons of water and whisk together in a container. You want the texture to be similar to donut glaze. Make sure it is mixed well.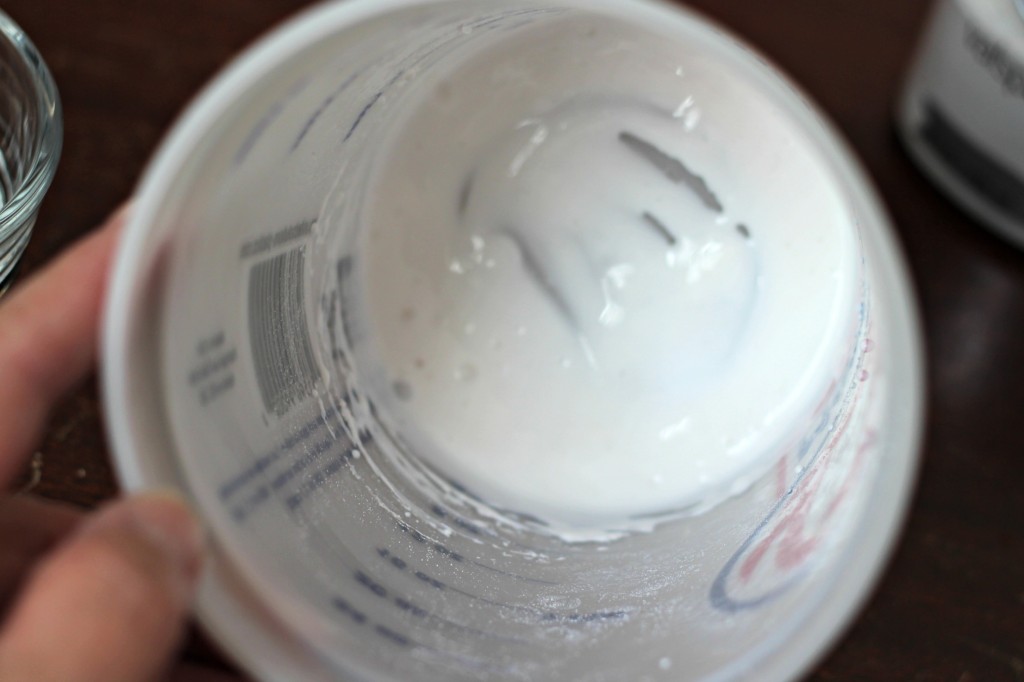 Add 8 ounces of paint to the chalk paint mixture. Mix well to incorporate the chalk paint mixture throughout the paint. I used Gravity by Valspar. Sample paints are a great size for small pieces of furniture. I only used about 4 ounces on this table.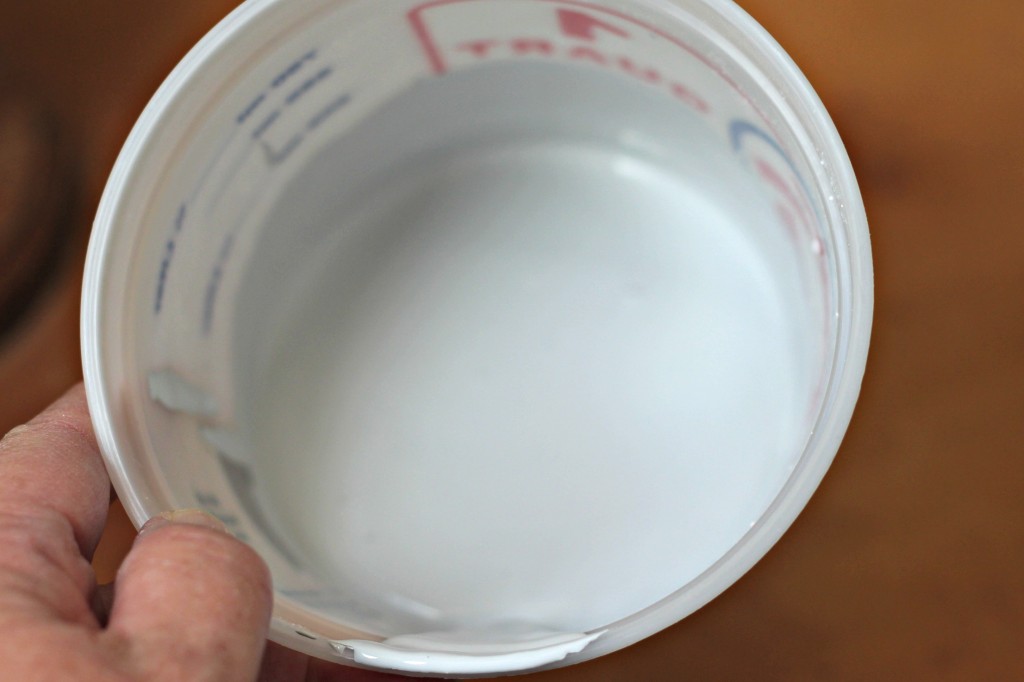 Brush on the first coat of paint. I used a special brush made for chalk paint. It was more expensive but I think it's worth it. The first coat of paint gives pretty good coverage. I was impressed. I also noticed it filled in a lot of the scratches on the surface. It has a chalky feel and dries rather quickly. I only waited about 15 minutes before adding the second coat.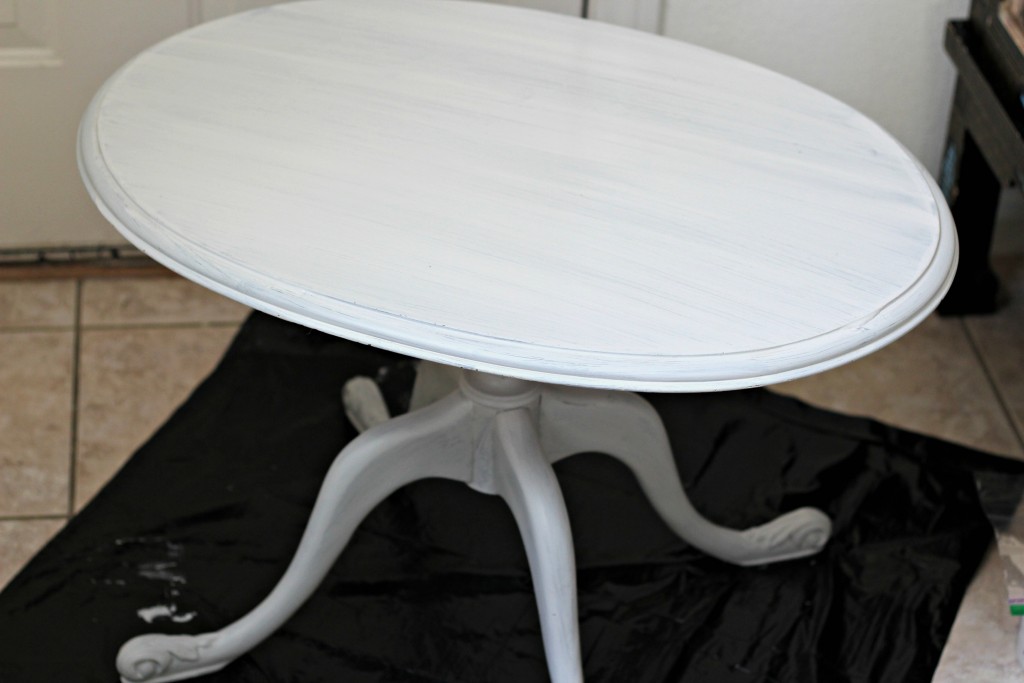 Brush on the second coat of paint. This filled in all the uneven places and where the wood was still showing a little. The brush strokes also disappeared as the paint dried. I am so impressed with the quick and even coverage. I let the second coat dry longer, about 1/2 hour to 45 minutes.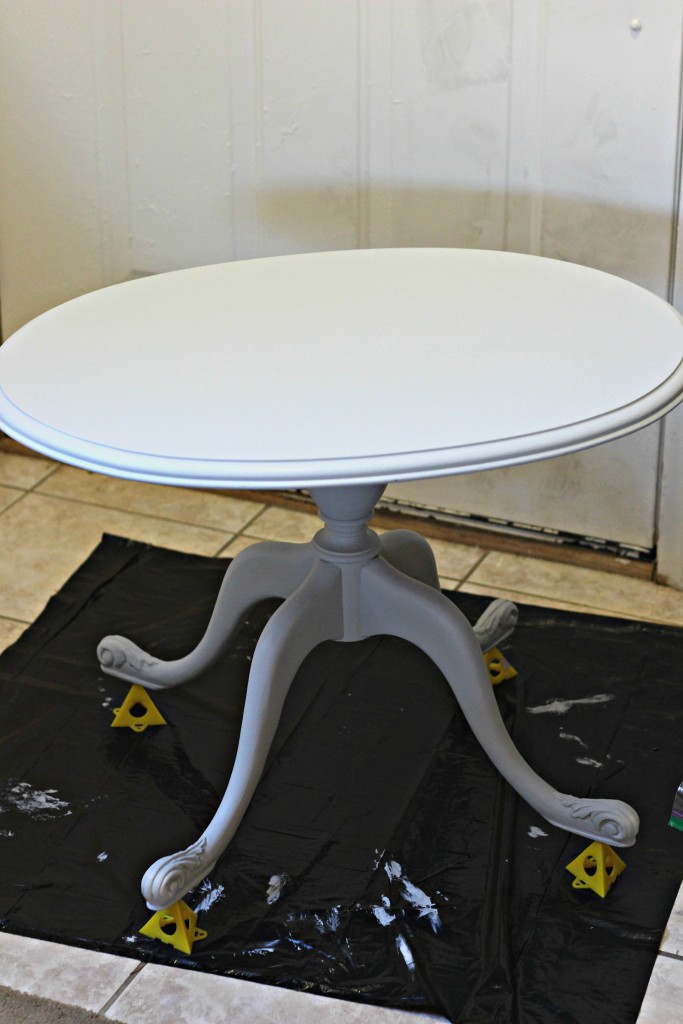 Now it's time to apply the wax. I was so nervous to put the wax on the table but it was super simple. I used the back of a plastic spoon to dig out a little wax (the texture is similar to Crisco) then I smeared it on the paper plate. I also used a special wax brush for this process. It made it easy to get in the small and detailed places.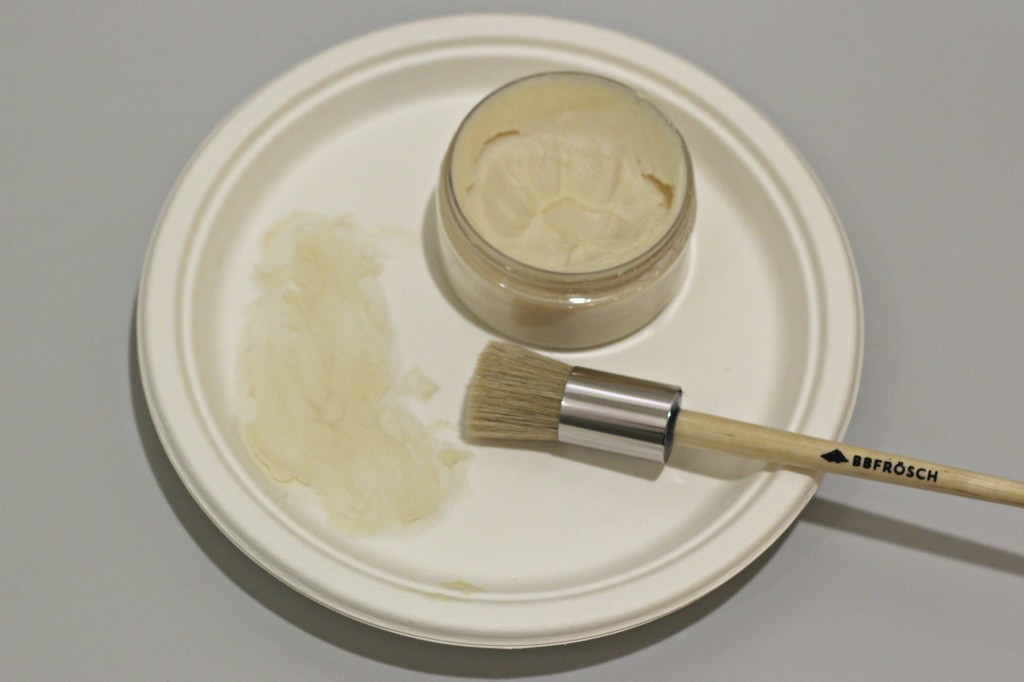 Load a little wax onto the brush.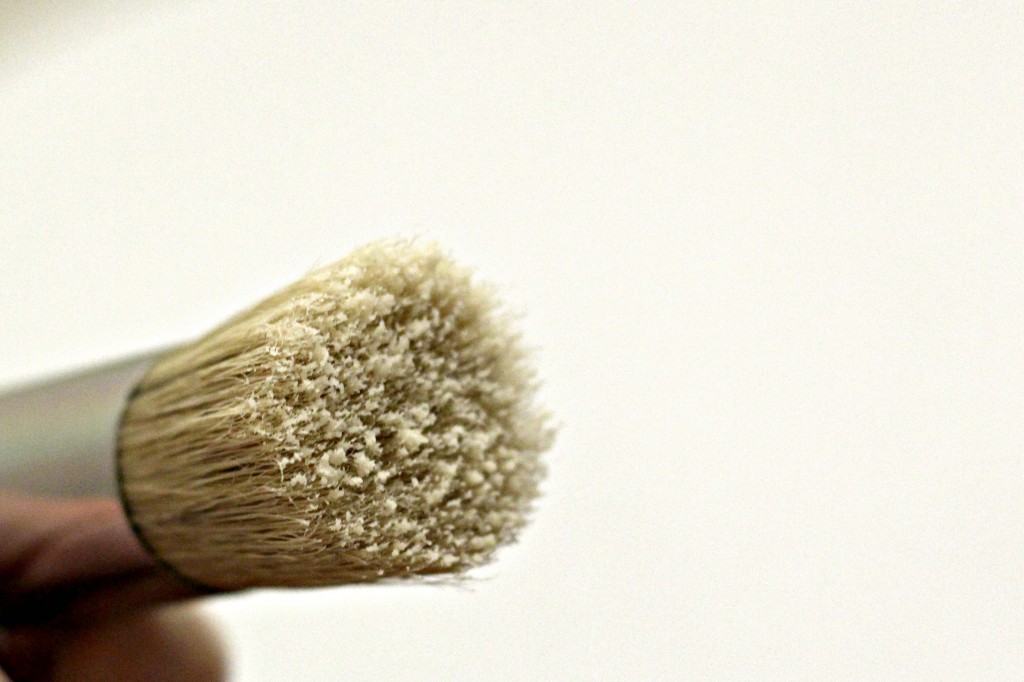 Then find a clean place on the paper plate and rub off the excess in a circular motion.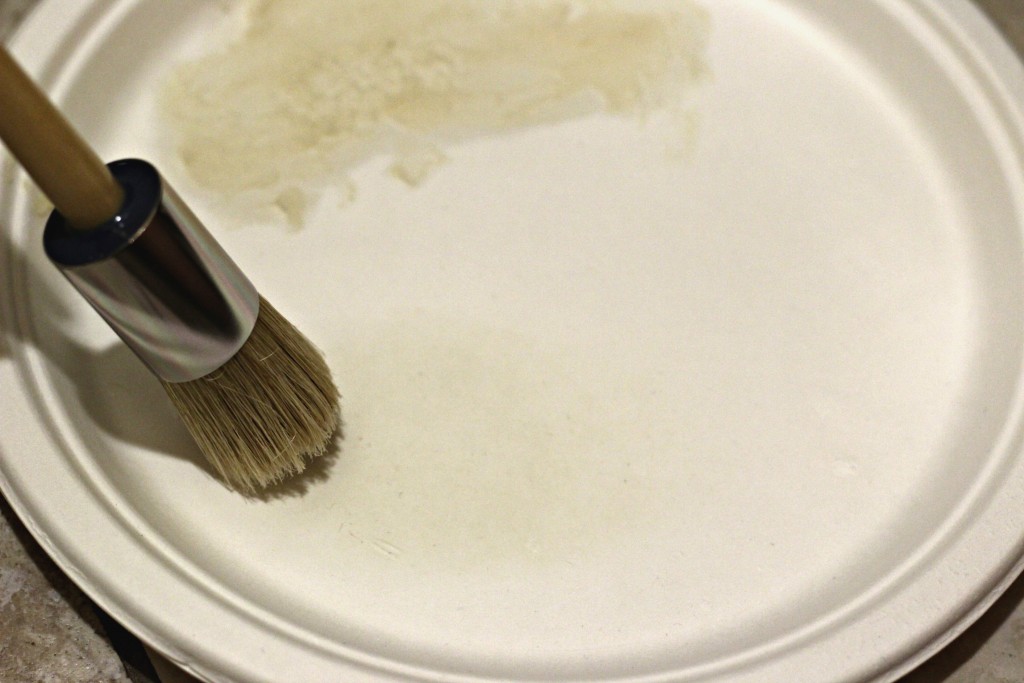 Apply the wax to the table in a circular motion. Work on an area at a time. I divided the table into 4 sections, the top in half and the bottom in half. Even though the wax is clear you can still tell where you've applied it.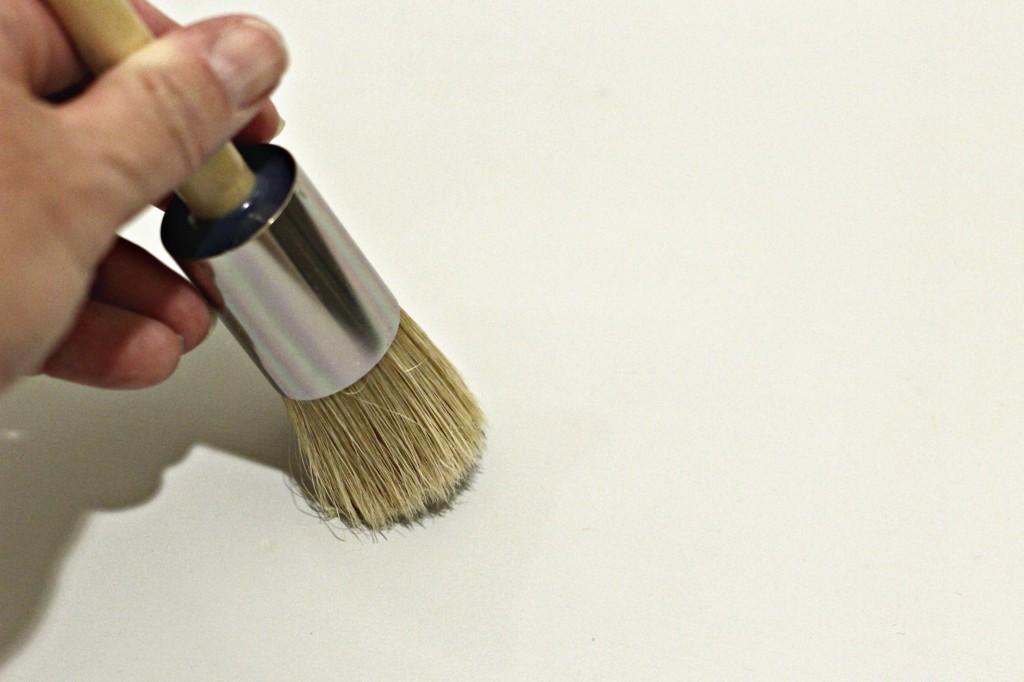 Wipe off and buff the excess wax. Use a clean cloth to wipe off the excess wax and to buff the remaining wax. Wipe down the sections, then the whole piece a few times just to guarantee you've gotten all of the excess wax. Adding a little pressure buffs the piece really nice.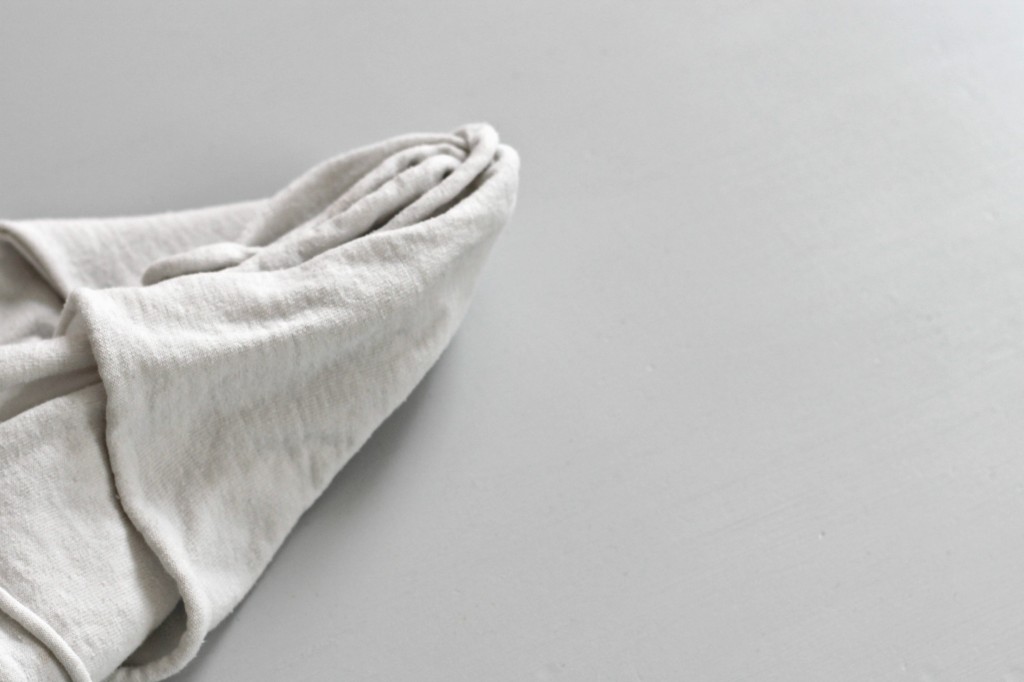 I didn't distress this piece but there was a little natural distressing that happened while I was waxing it. I added 2 coats of wax to the table top for extra protection. The rest of the table received one coat of wax. I love the detail on the feet of the table.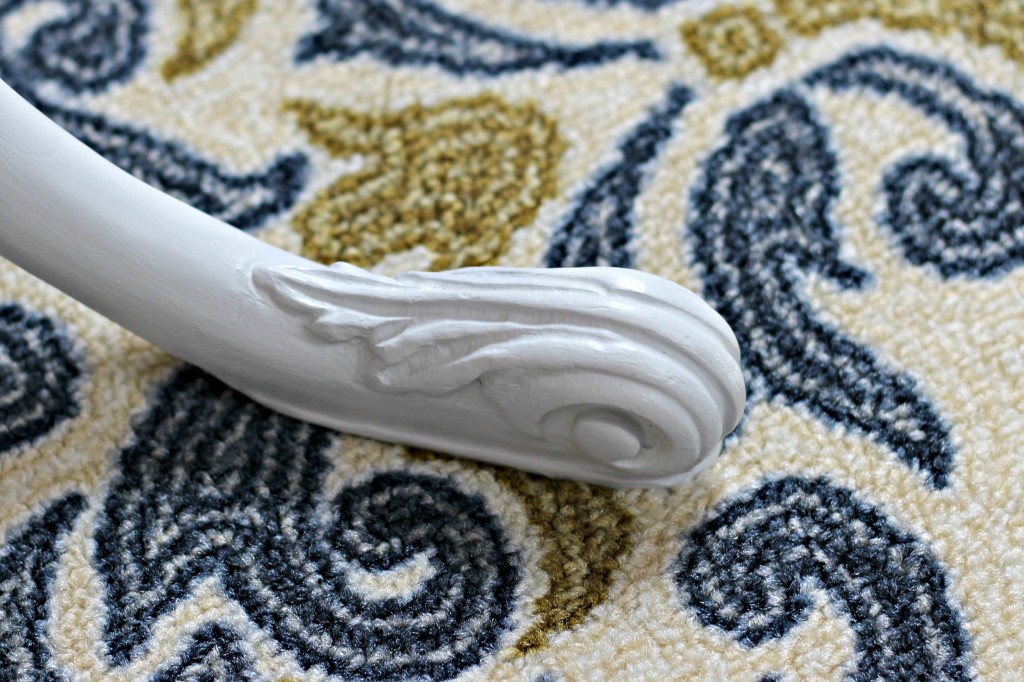 I let the table dry over night from the wax. I wasn't sure how long it would take to dry and I didn't want to place the table on the rug until it was completely dry. I love the wax finish and how it has the perfect amount of shine.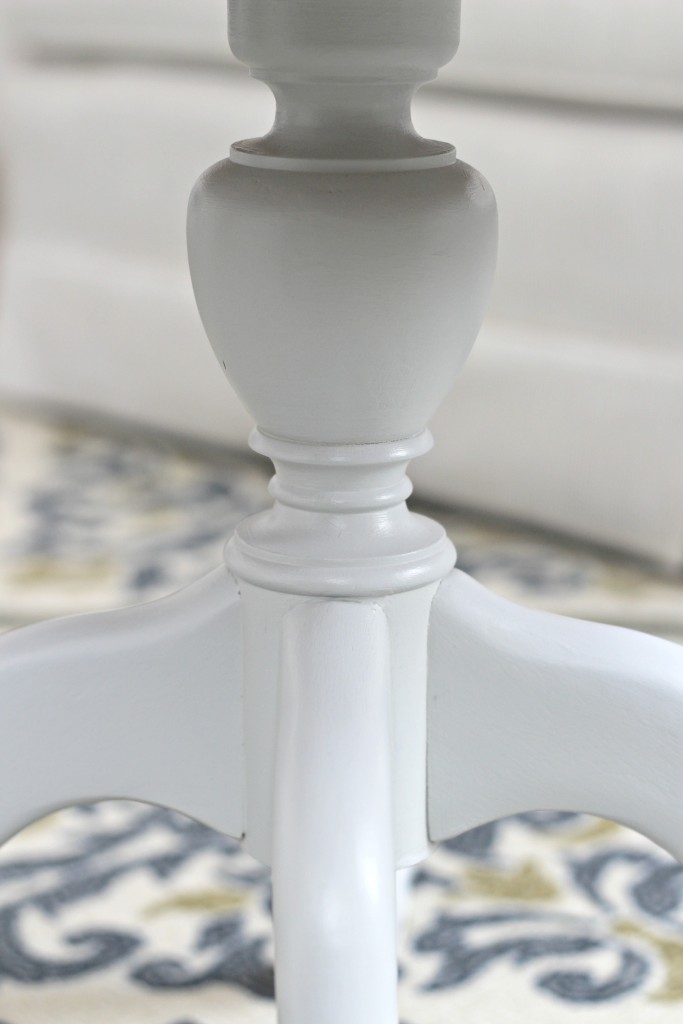 It was a simple process and I'm so glad I finally tried it. I see many more chalk paint pieces in my future.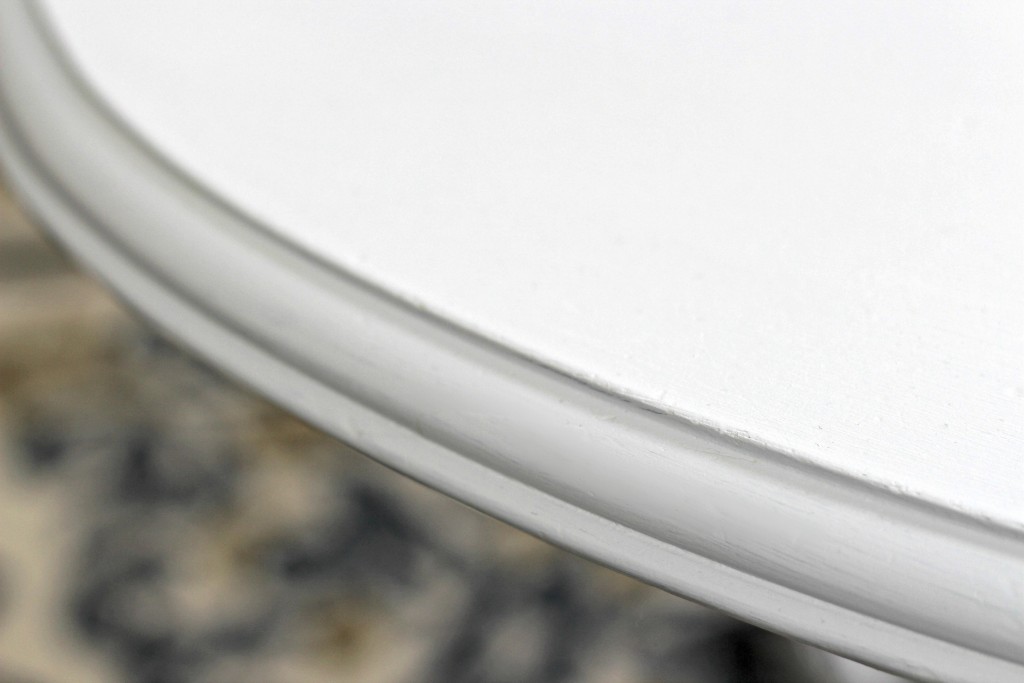 You can see more of how this room came together in Decorating a Rental on a Budget and High Gloss Accent Chairs. Now I'm trying to decide what I should paint next. Let me know if you use chalk paint and tell me what you think about it.