You know when you see a piece of furniture and you just have to have it? I have a thing for chairs and these really caught my eye. I don't know if they're mid century modern or deco art but I love the style so it doesn't really matter. They were only $20 each and such a great deal that I just couldn't pass them up. I'll show you how I transformed them to High Gloss Accent Chairs for my living room in this post.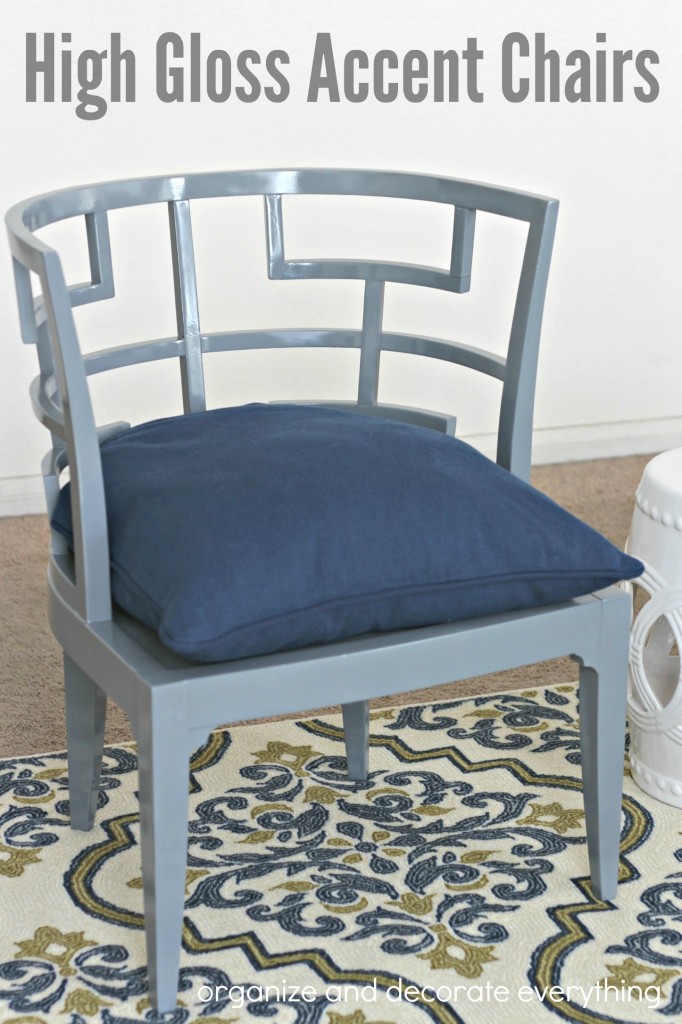 I bought them about a year ago and while I didn't mind the color they really didn't play well with anything else in my house. They didn't look bad in my bedroom but I needed to move them to the living room so a paint job was in order.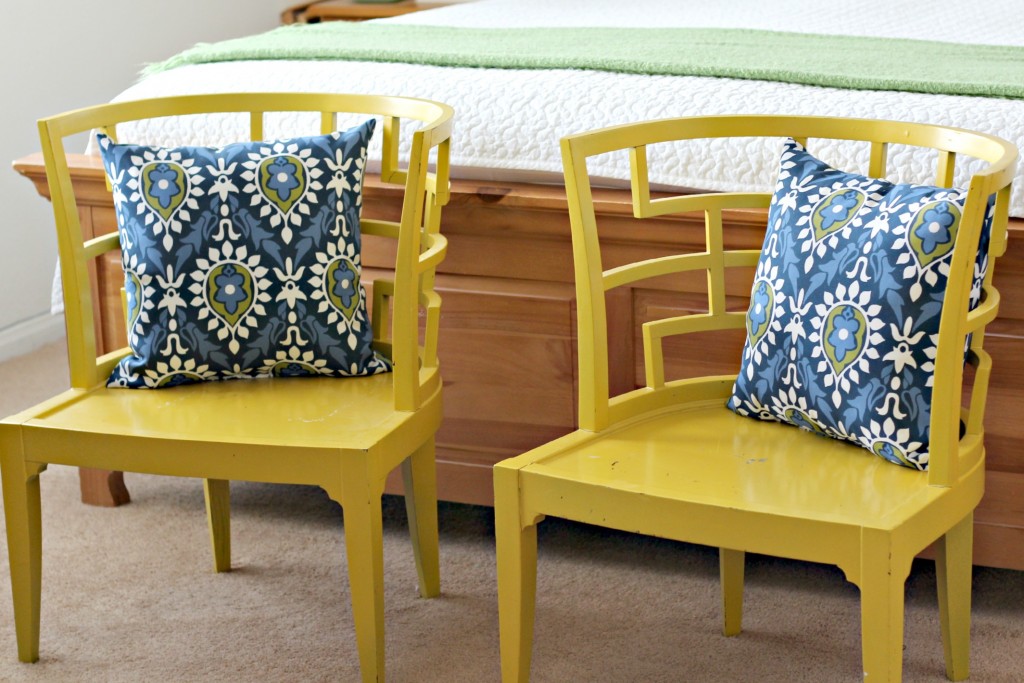 We had 2 chairs in the living room that were really worn so instead of buying new chairs I decided to bring these chairs down and paint them. I lightly sanded them, then gave them a coat of gray primer. I used about 1 1/2 cans of primer and 2 cans of paint on the chairs. Only one coat of primer and 2 quick coats of paint per chair.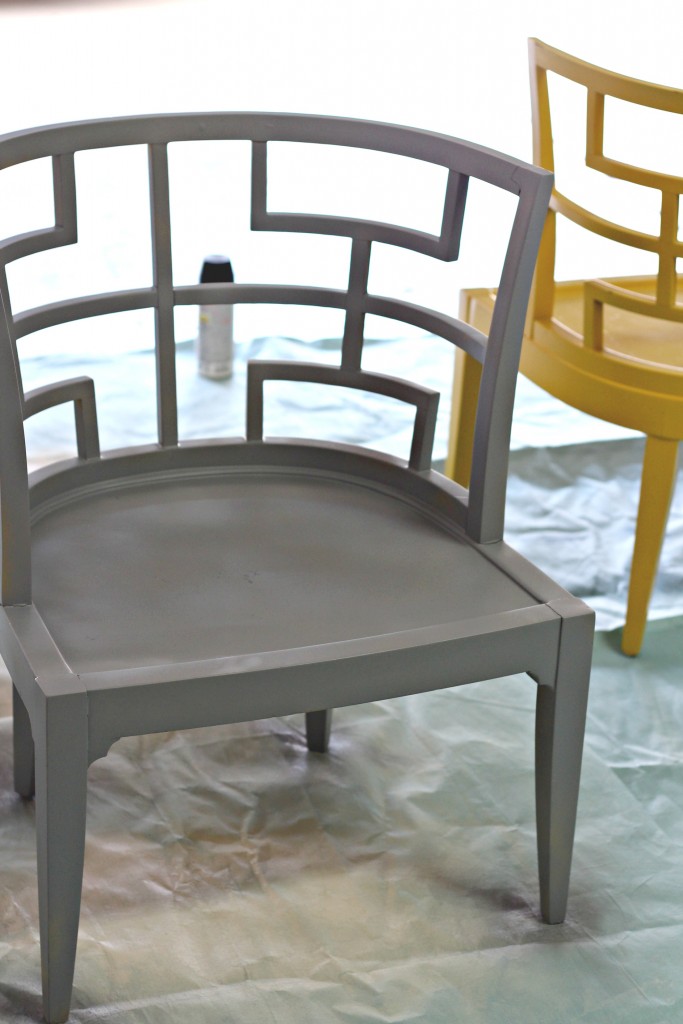 I love the back of these chairs and felt like they just called for a high gloss paint. The only bad thing about the gloss paint is that it is very sticky while spraying and until it dries. My hair was even sticky. Part of the problem is that it was a super windy day and I had to paint in the garage. Next time I use a high gloss paint I'll make sure I can use it outside. The paint is Rustoleum Gloss Protective Enamel in Smoke Gray. It also takes longer to dry so keep that in mind for  project deadlines. I love how shiny and smooth the surface is.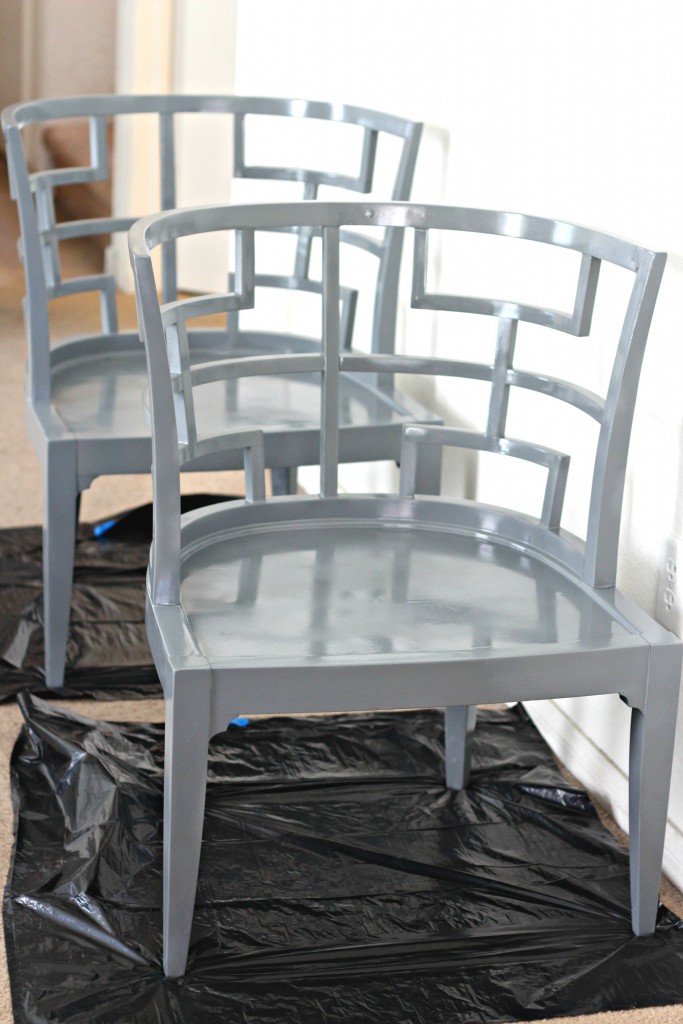 The chairs had protective feet but they were pretty damaged and some were even missing so I sent hubby to the hardware store for replacements. The old ones were easy to remove using a flat head screw driver.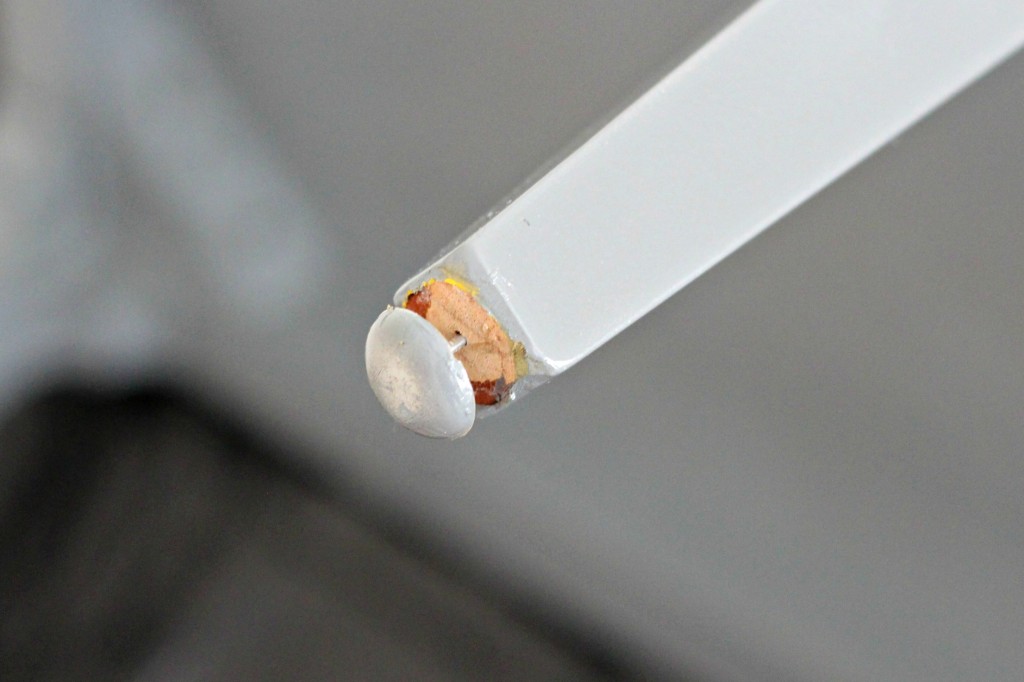 And the new ones were easy to add on by tapping them with a hammer. I couldn't leave the bottom without protection. Because of the paint build up on the bottom of the legs they could easily scratch wood or snag carpet surfaces.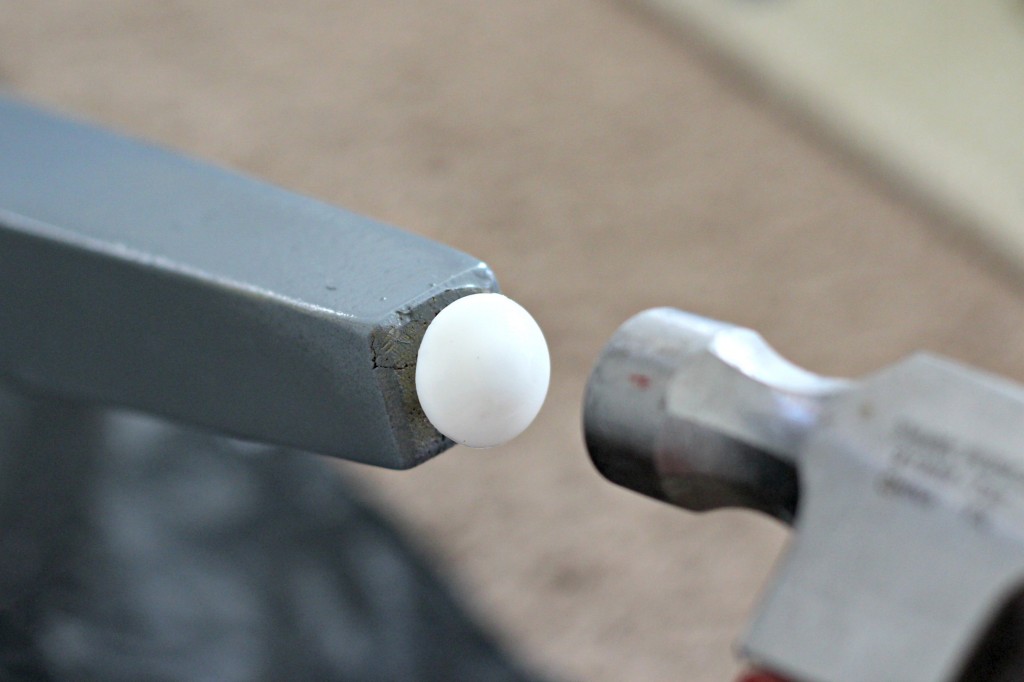 I was going to sew cushions for the chairs but I found these pretty large pillows and thought I'd give them a try first. I like the way they look and the chairs are really comfortable so I'm in no hurry to sew cushions.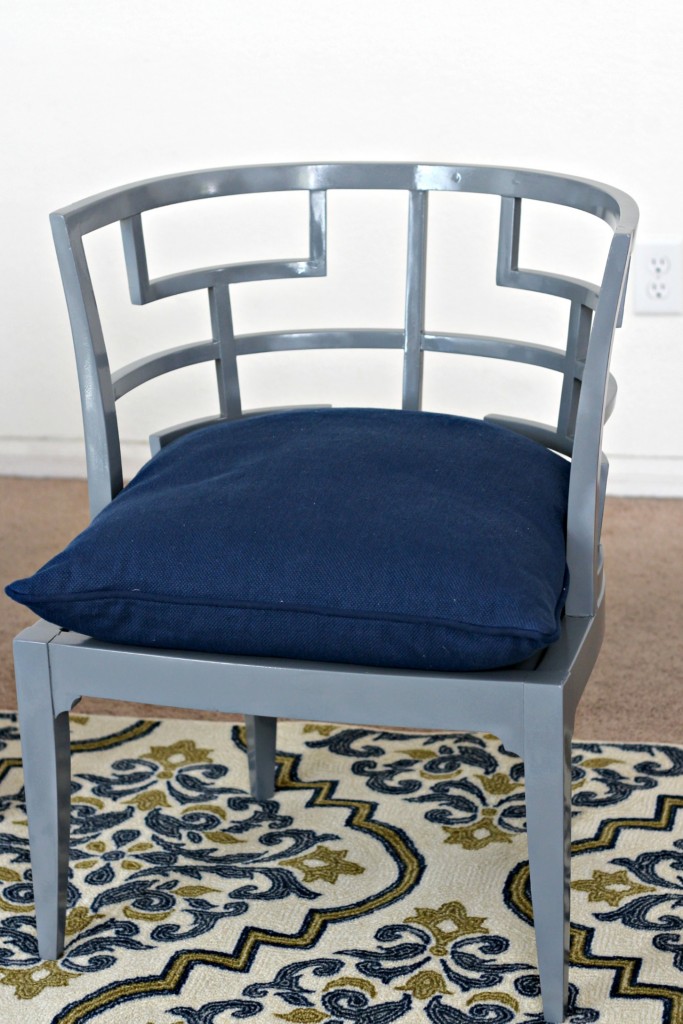 I'm so happy with how they turned out. It's the perfect color for the living room. The paint bug has bit me again. If you need me I'll be painting more furniture.