Create this Heart Specimen Art for a simple and pretty holiday display.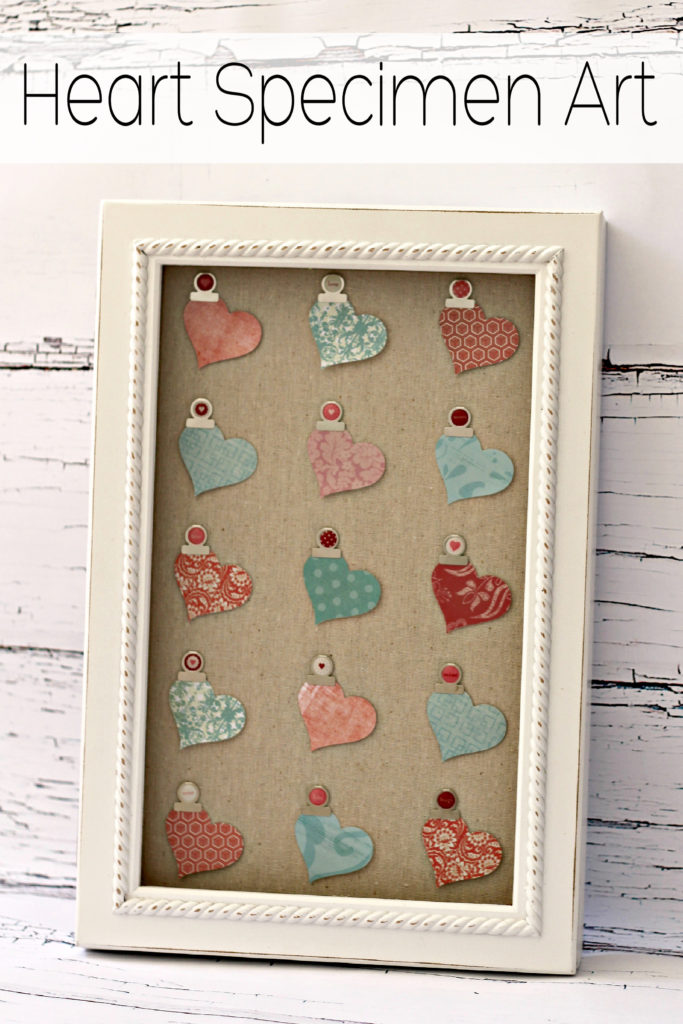 I made this cute and easy craft project several years ago but never shared it. Now is the perfect time since it involves hearts. I know this type of project was very popular several years ago but I still find it fun for holiday decor and even a little girls room year round.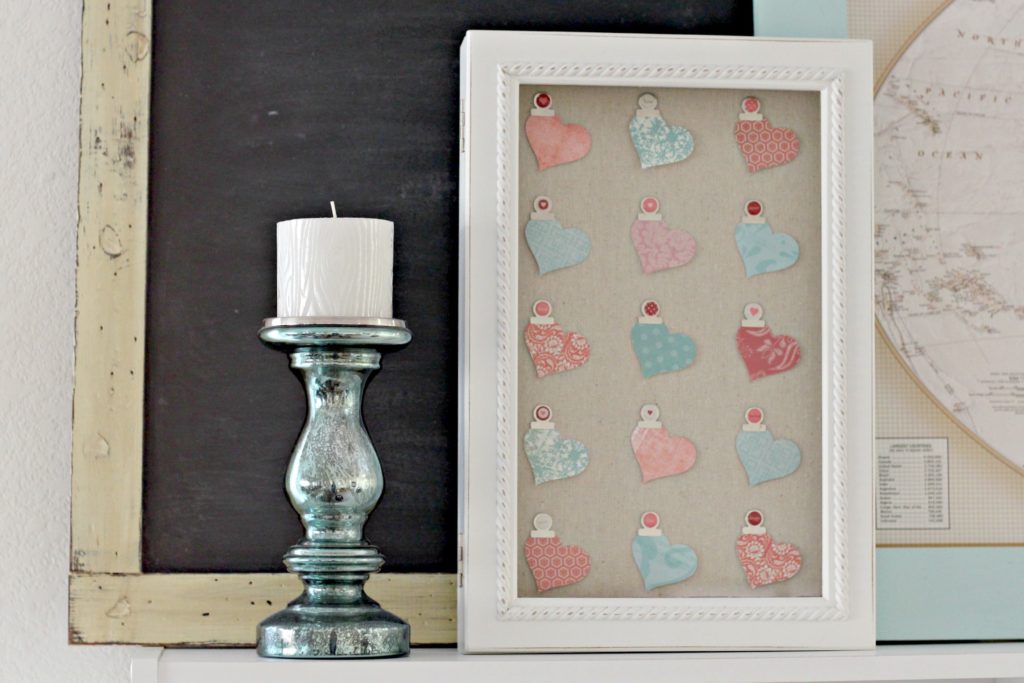 Supplies needed for Heart Specimen Art:
shadow box or frame
scrapbook paper
clips or decorative straight pins
glue dots
heart shape stencil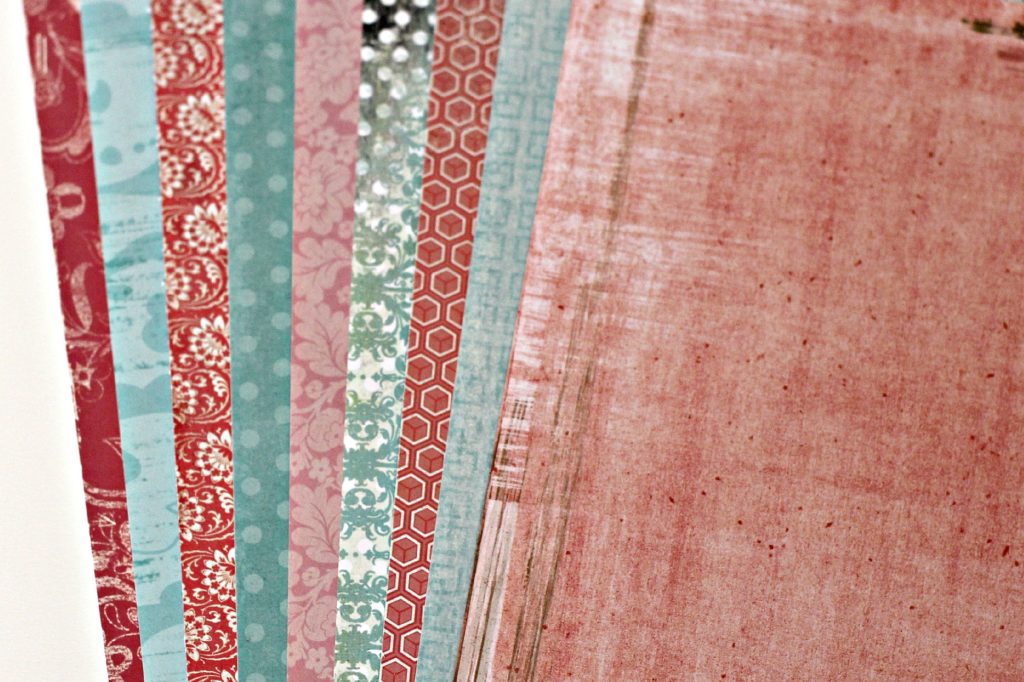 Hearts are such a simple shape that you don't even need a personal electronic cutter to cut them out. You can make them free hand or trace around a cookie cutter or other stencil. I went through my scrapbook paper stash and found patterns and colors I wanted to work with. I chose reds, pinks, and blues in different patterns. My hearts are 4 inches for reference. You could size them according to your frame or shadow box size.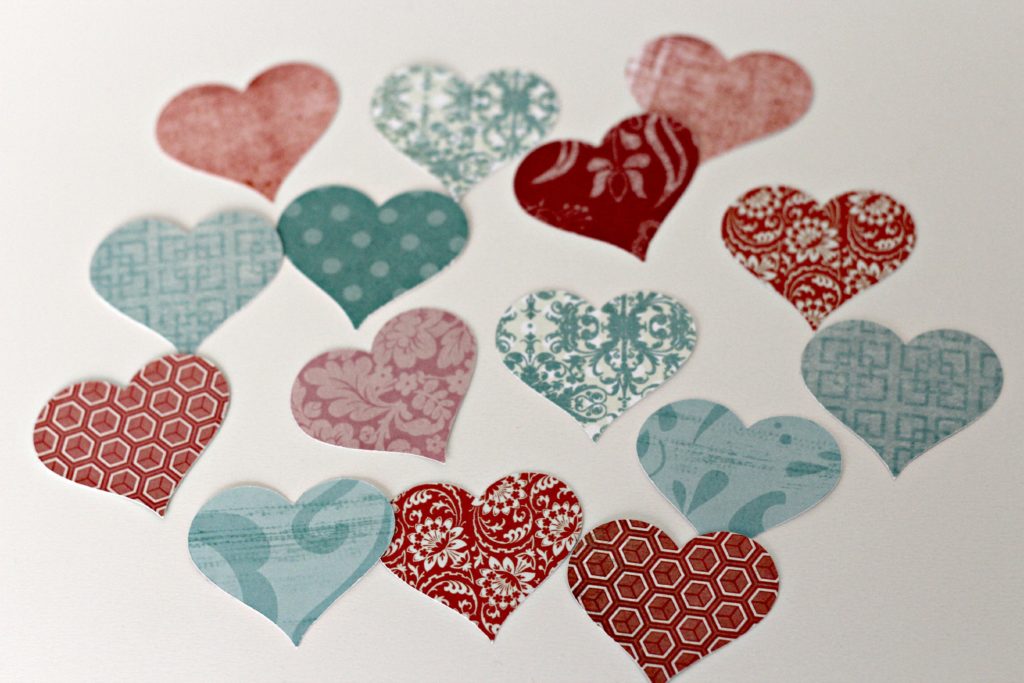 I was going to use straight pins to secure them to the back of the shadow box but then I found these cute clips in my stash. I bought them at a scrapbook warehouse sale a few years ago. Similar items can be found in the scrapbook area of any craft store. They would also look really cute on handmade cards or other paper craft projects. Decorative straight pins or brads would look cute holding the hearts also.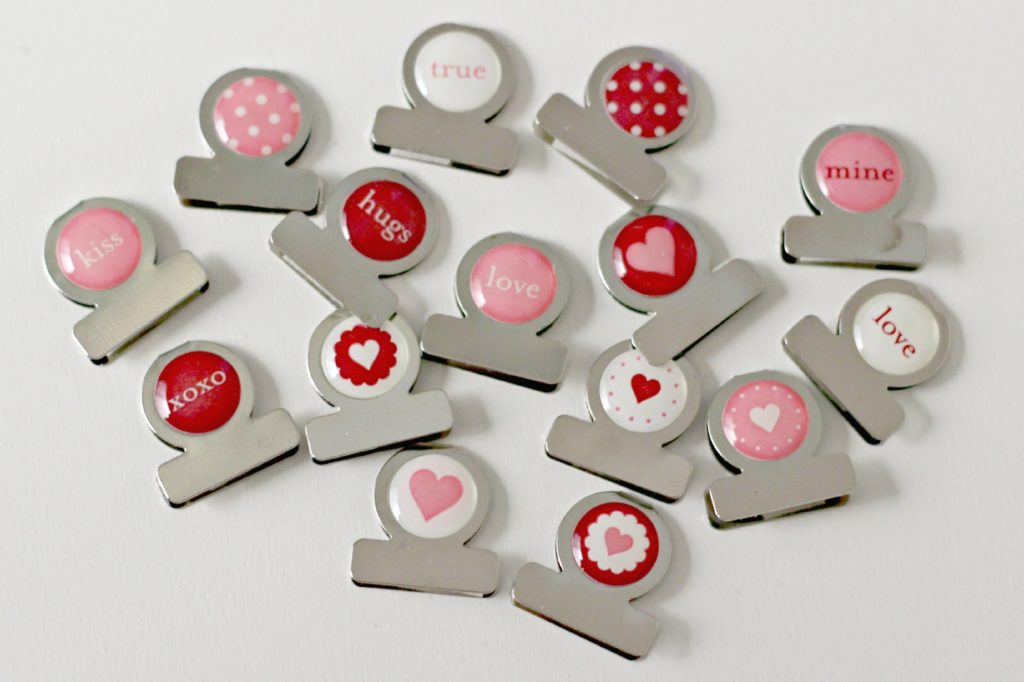 There are 2 sticky strips on the inside of the clip to secure it to the paper. I clipped it so the hearts hang on an angle, just because I like it that way.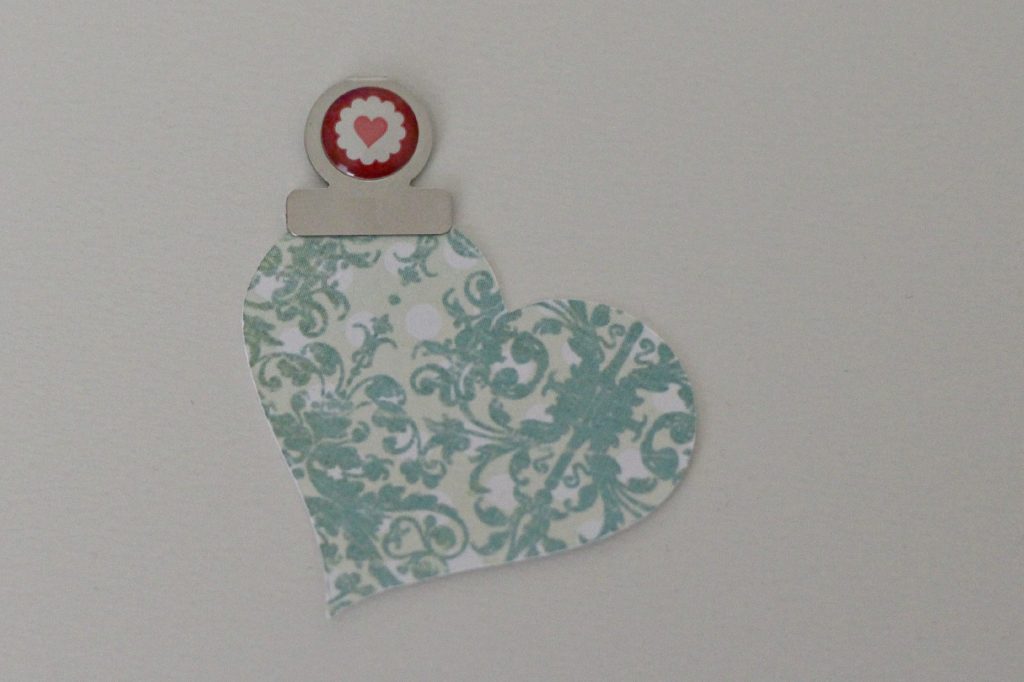 Use a ruler to space the hearts evenly in the shadow box then use glue dots to secure them to the back of the box or frame.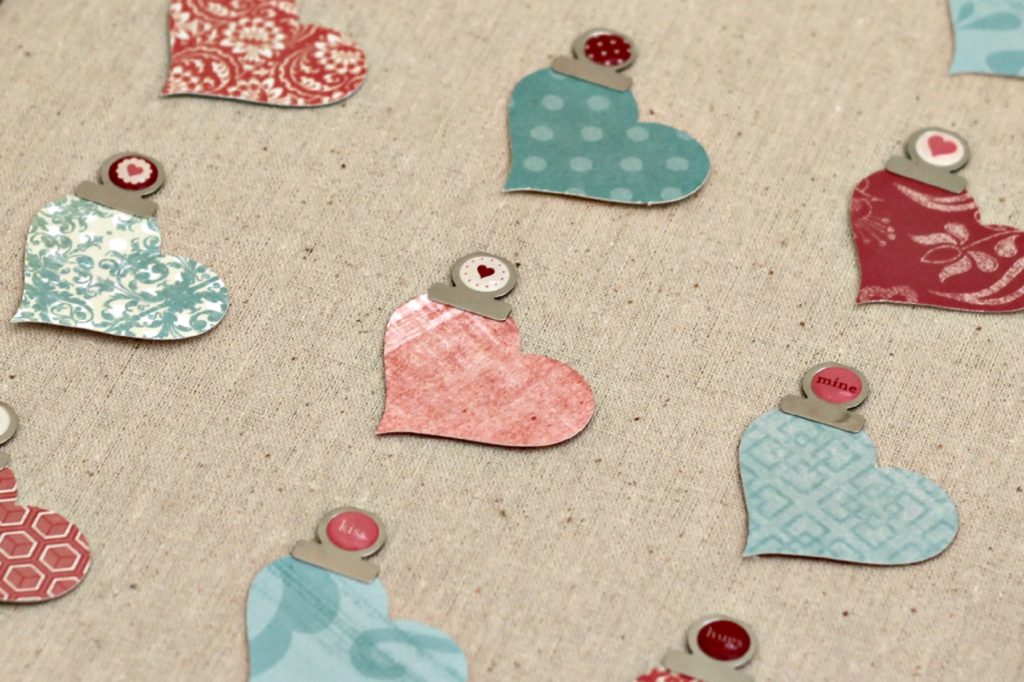 I love this shadow box because it can be used in so many ways. It's very simple to change with the holidays or seasons. Shadow boxes can be a little expensive but are pretty easy to find at thrift stores.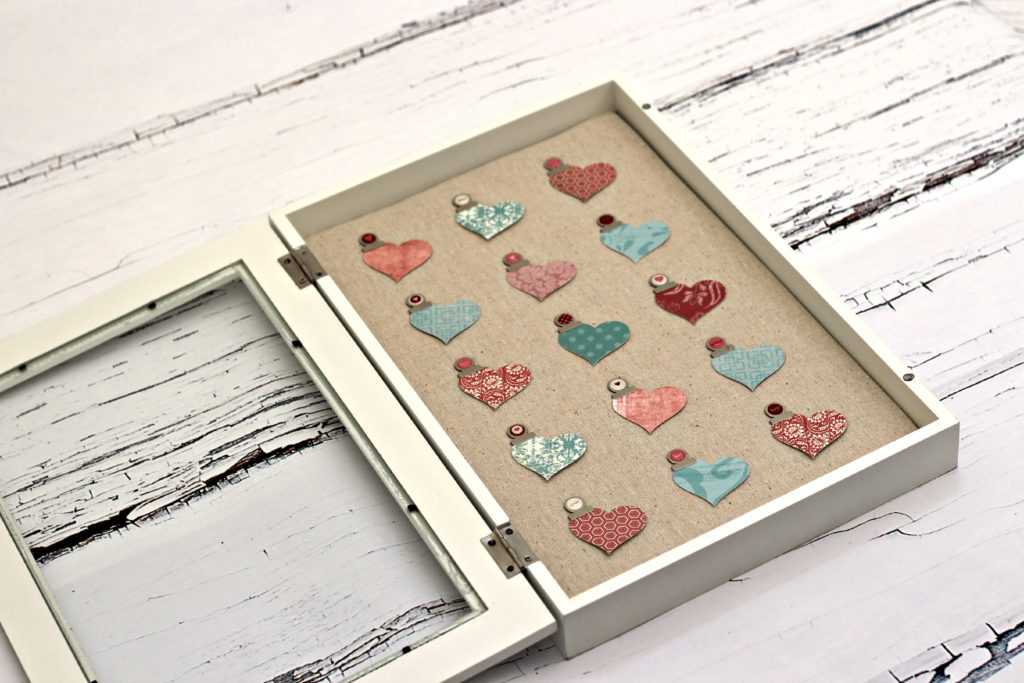 It would look cute with bunnies for Easter or flowers for Spring, pumpkins for Fall or trees for Christmas. If you don't have a shadow box you can do the same thing using a frame. If the images are flat keep the glass in and if you want to make them dimensional take the glass out. I've even attached shapes to the outside of the frame and added pretty scrapbook paper as the background on the inside.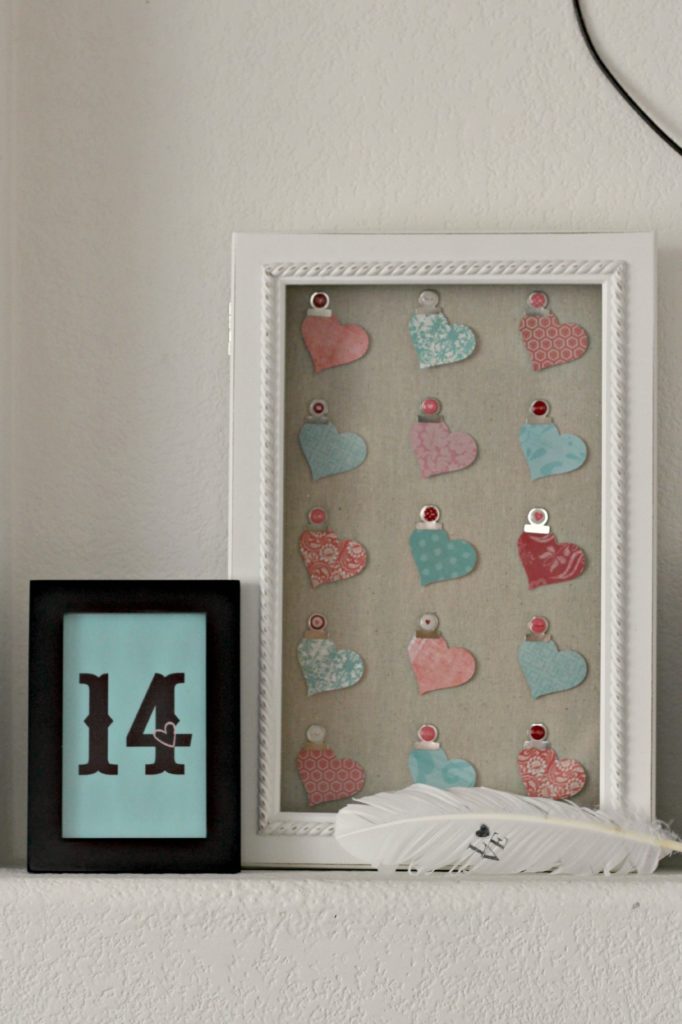 Pin it for later: Heart Specimen Art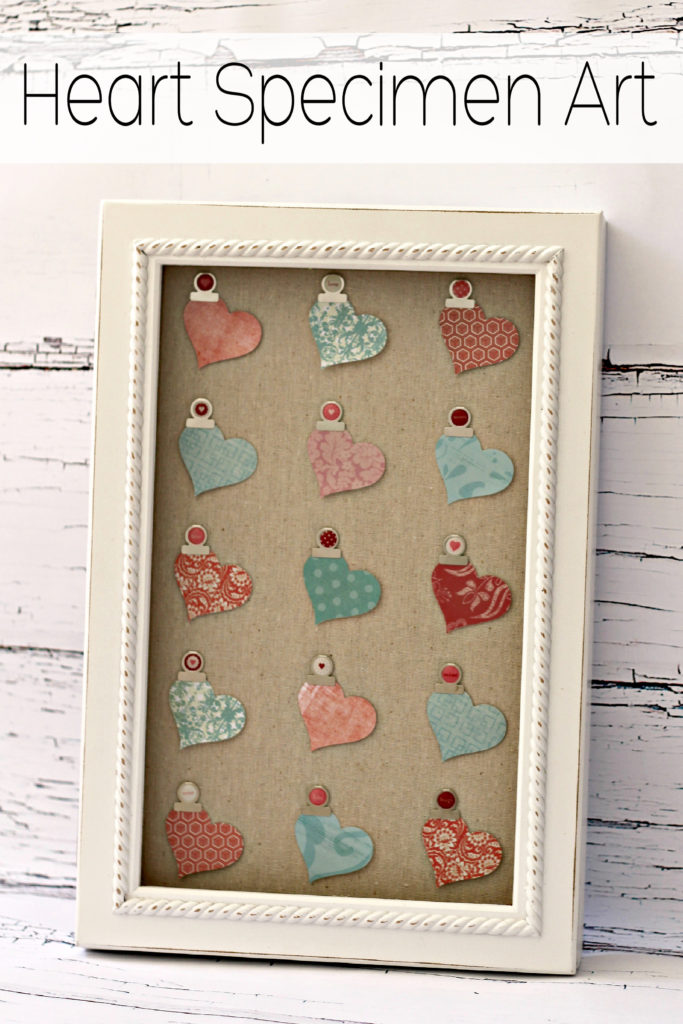 You might also like these posts:
Framed Sand Dollar Wall Art
Stenciled Hoop Art