I saw this framed sea urchin wall art at Pottery Barn and knew I wanted to make something similar for Summer. It's large, but at a cost of $139 it's definitely out of my budget. The Framed Sand Dollar Wall Art is my version of this wall art, although it's much smaller I still like the impact it has when displayed.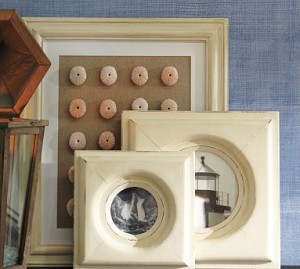 I like that I was able to use things I already had to make something similar but on a smaller scale. Because it's neutral it fits in any color scheme and can be displayed all Summer long.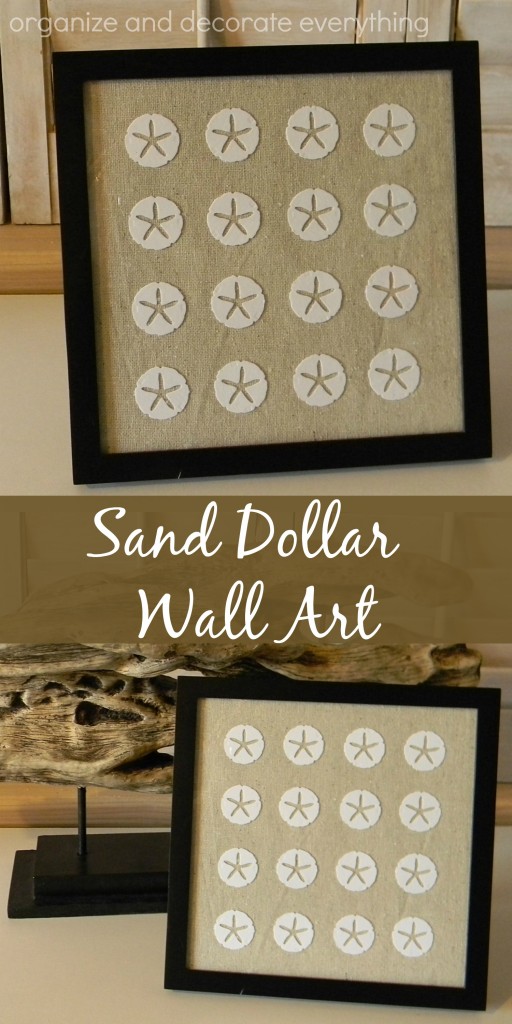 Supplies needed:
drop cloth leftover from Ammon's under bed fort
sand dollar punch (Martha Stewart) used for a Summer party
square frame
thick white paper for letterpress or card stock
adhesive glue or glue dots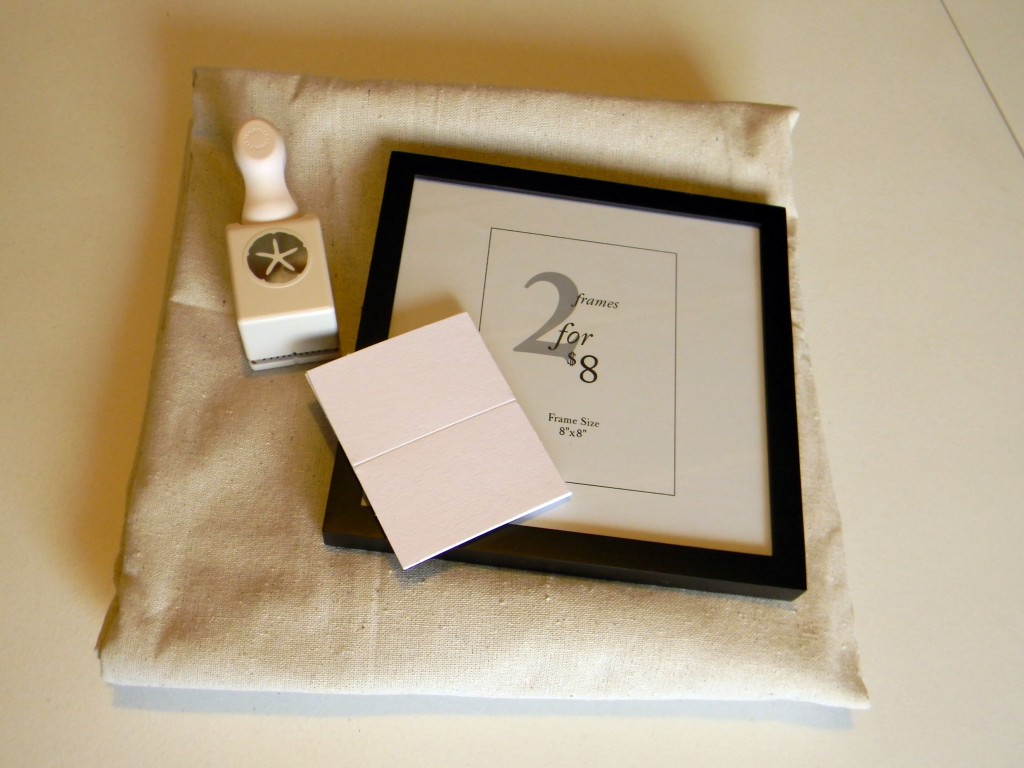 I love this paper and even though I don't own a letterpress I'll probably be buying more. It's thick and the texture is beautiful and I feel rich when I use it. Because it is so thick, it's a little hard to punch though. I had to use my muscles.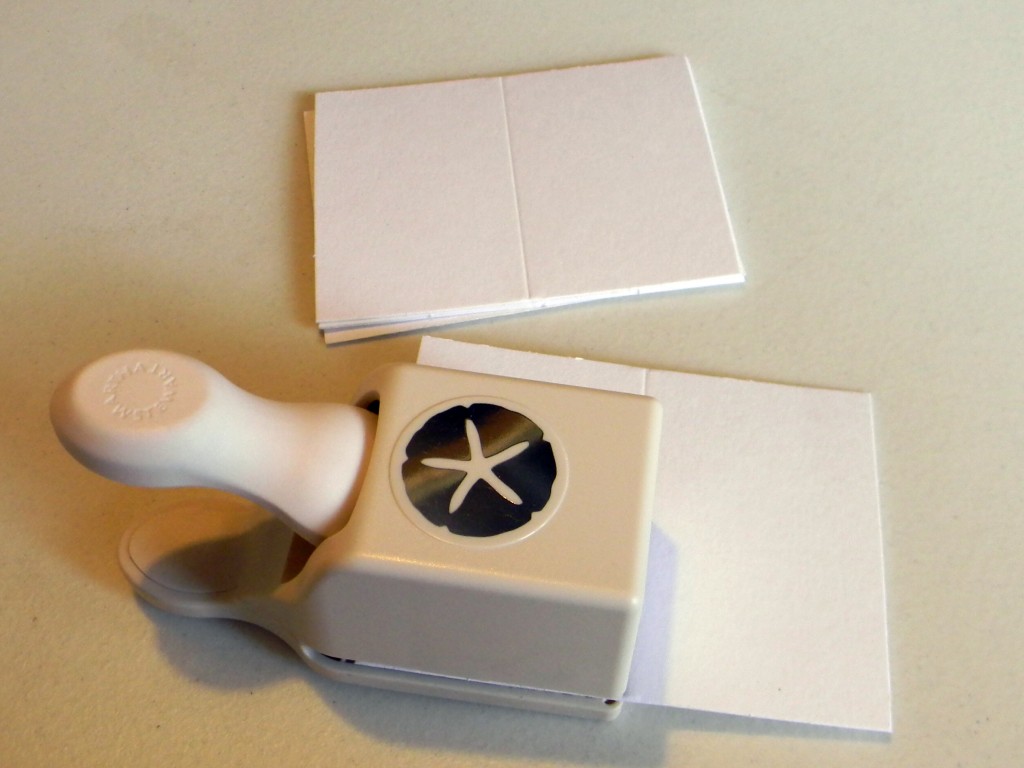 And because the paper is so thick, they almost look real (hubby thought they were). What a bonus!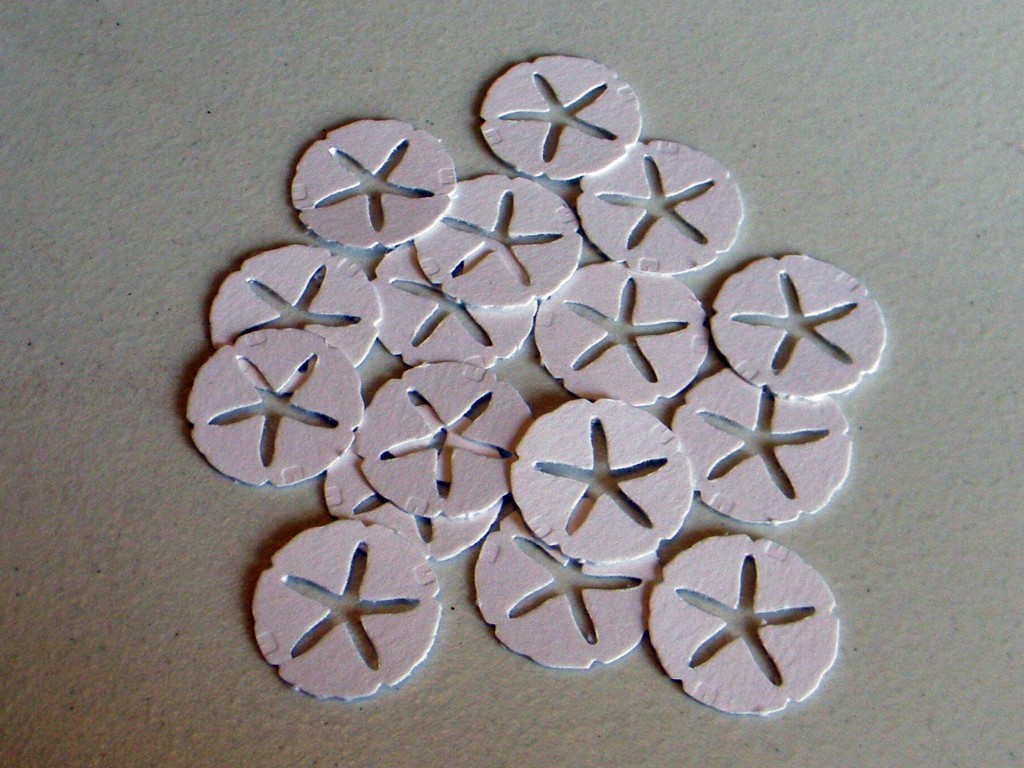 Now I also have these cute little sea stars to use on something else. I have no idea what yet.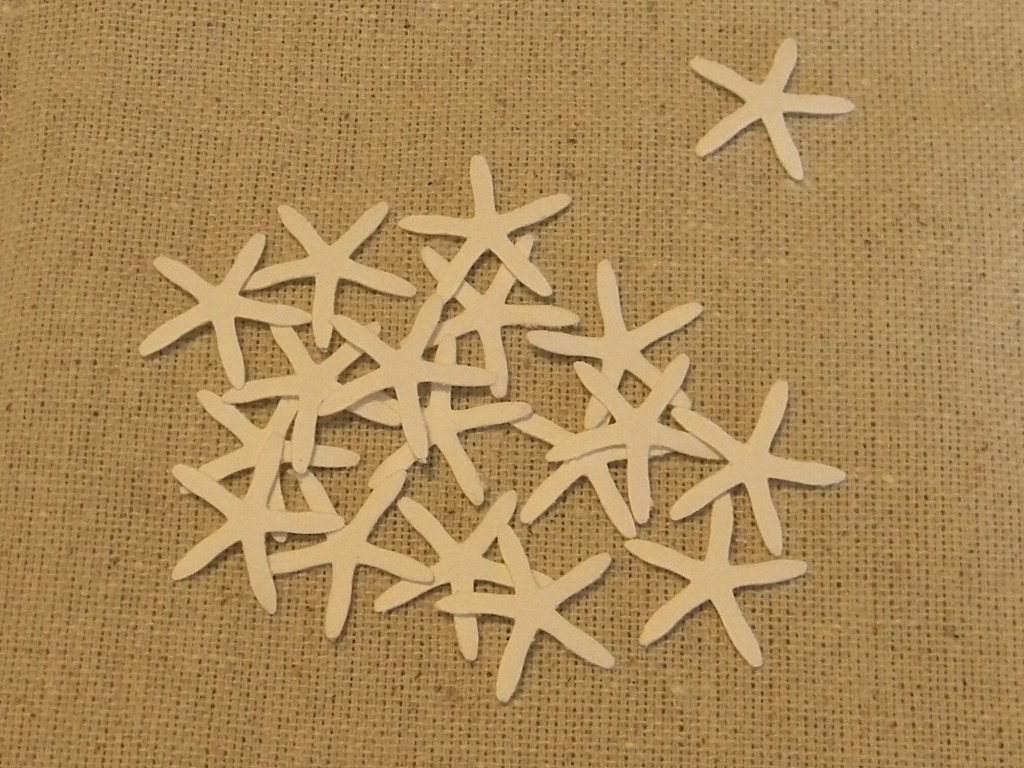 Trace around the paper insert from the frame to get the correct size of drop cloth piece. Cut out the drop cloth piece.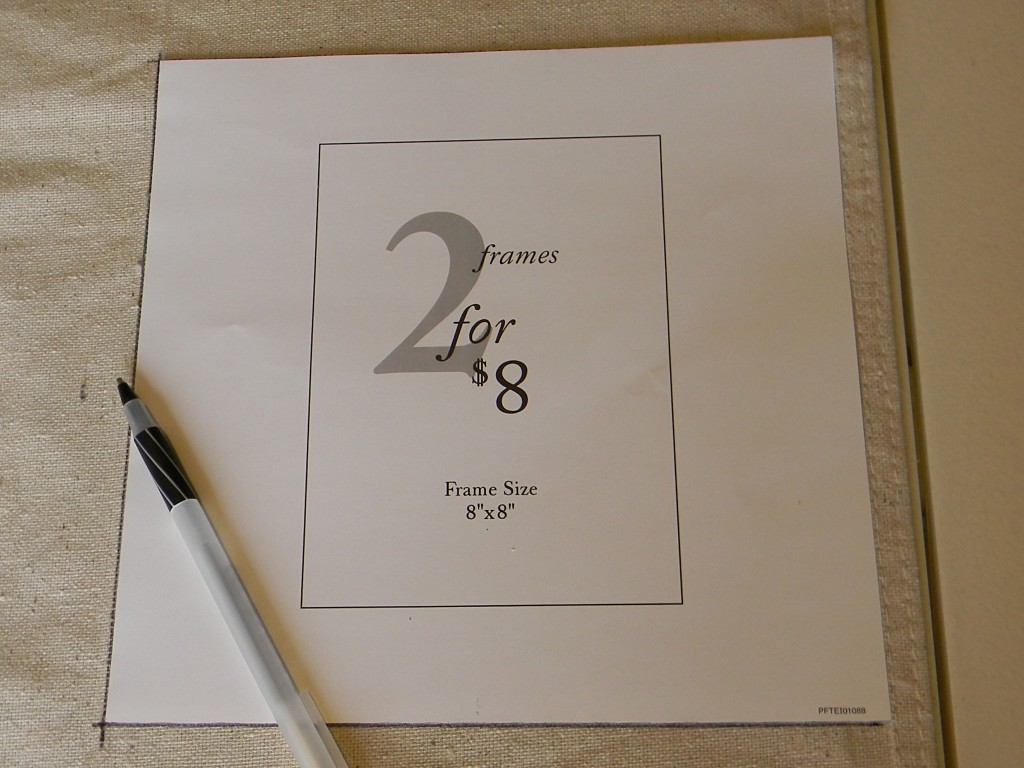 Lay the sand dollars on the fabric to get the right amount and the correct spacing. I hate to measure so I didn't, I just eye balled it. Don't look too closely.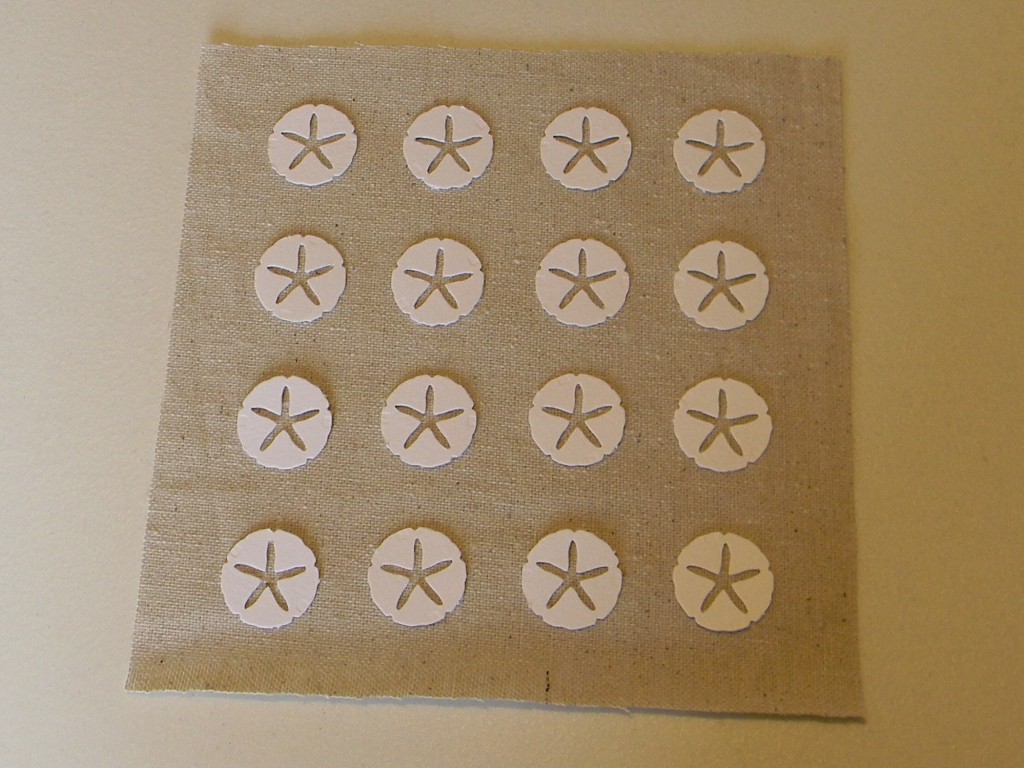 I didn't have any glue dots on hand but I found this Martha Stewart glue in the drawer and it worked perfectly. I probably wouldn't have used it if the paper wasn't so thick though.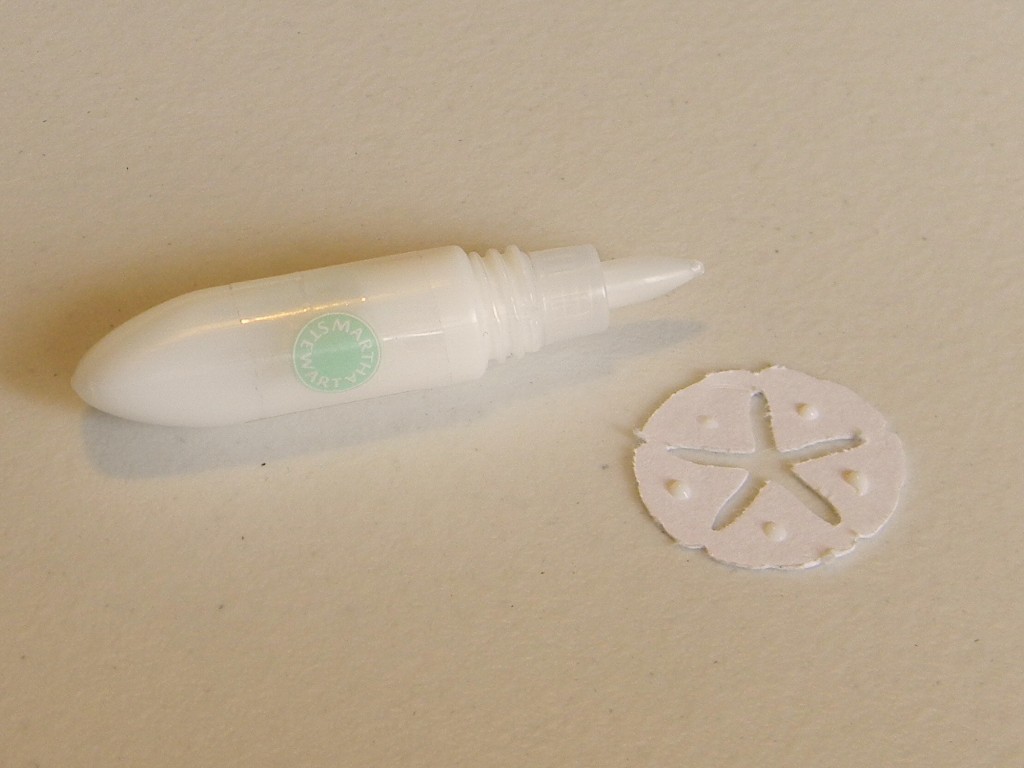 Once they were all glued down, I let it sit for about a 1/2 hour to let it dry before I stuck it in the frame.
I love the 2 different textures together. It even looks great under the glass.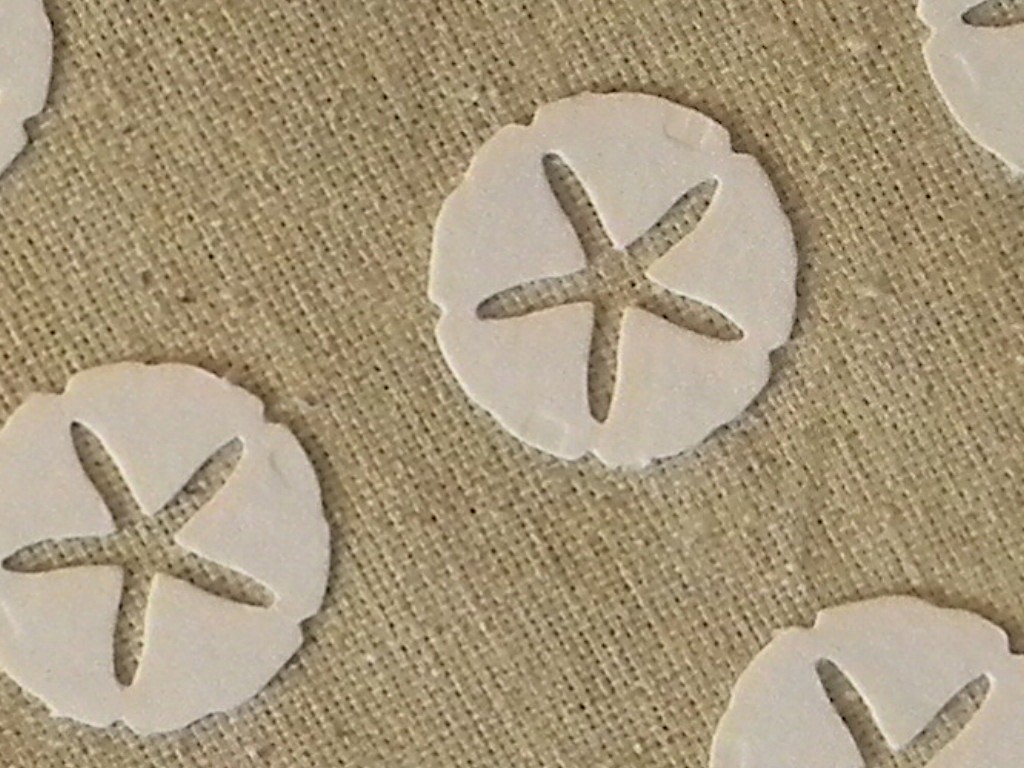 And I really like the contrast of the black frame. If you don't like the contrast you could always paint the frame white or tan.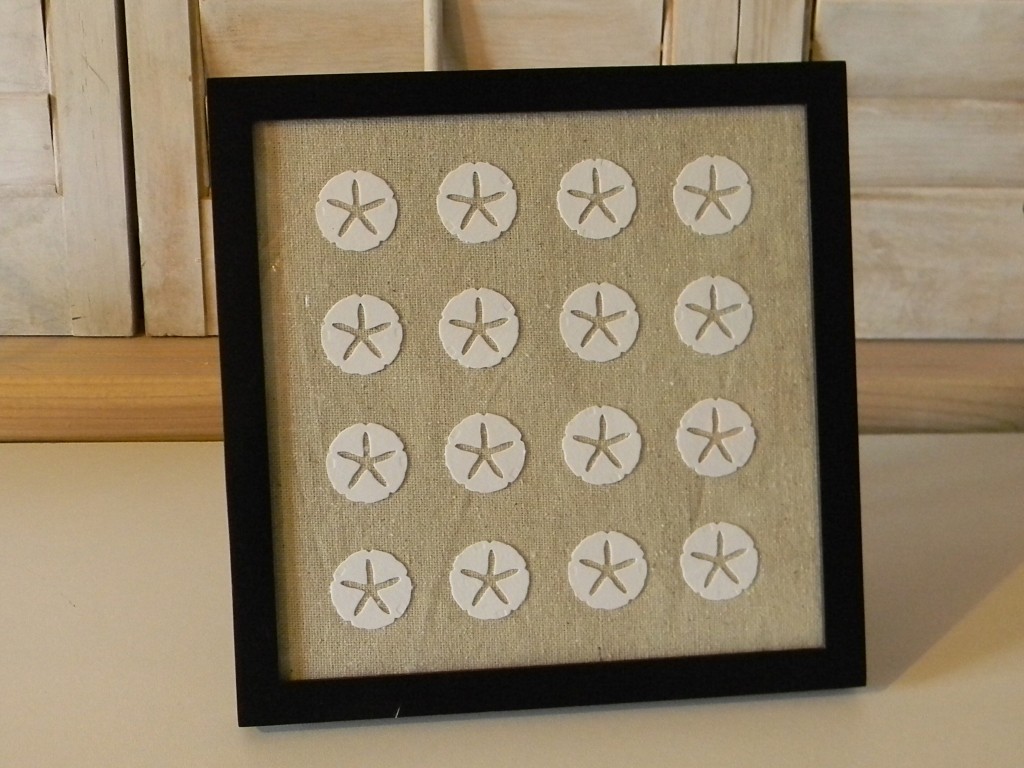 I'm so excited to change my mantel again so I can put out my sand dollar wall art along with the driftwood piece. Hopefully I'll be able to show you soon.