I saw some really cute twist ties at the craft store a while back. I thought they would be simple enough to make and it would be fun to customize them for gift giving and other craft projects. The DIY Twist Ties turned out great and I love the variety of styles and colors.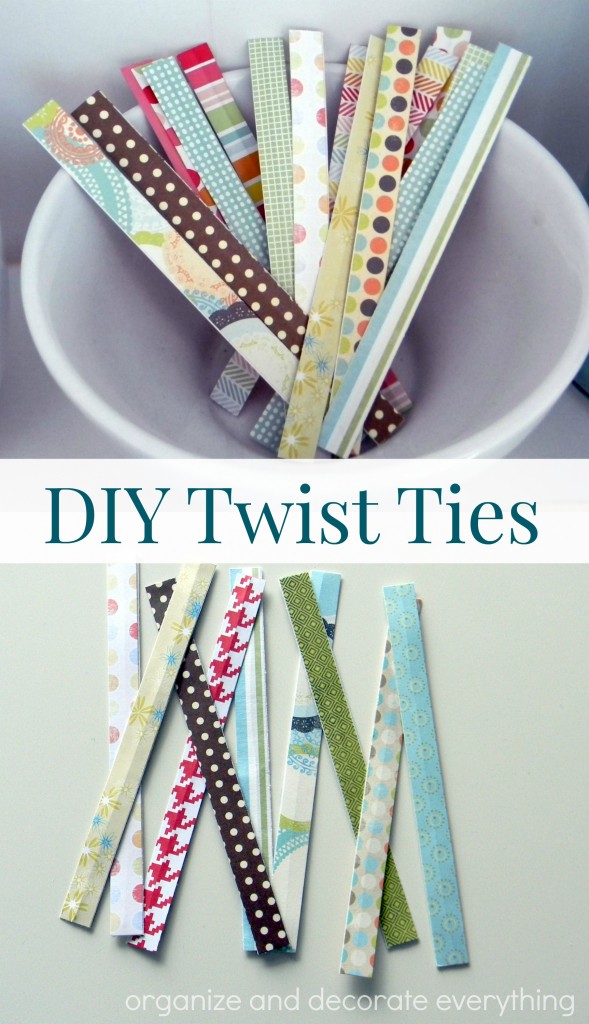 I gathered my supplies and got to work. I had everything on hand so they were free to make. That's always an added bonus! You probably have most of the supplies too.
Supplies needed:
scrapbook paper scraps
wire (26 gauge wire)
double sided tape (tacky tape)
scissors or paper cutter
wire cutters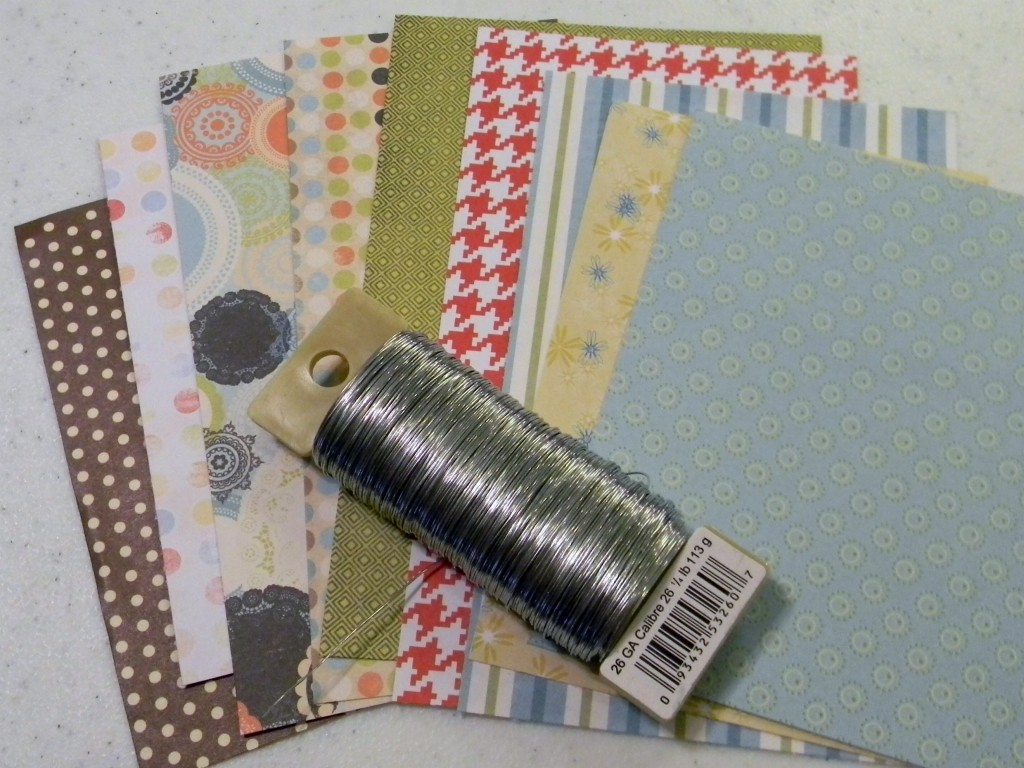 This project is a great way to use up some of your paper scraps. Pick colors and patterns that match or coordinate with gifts or other paper products. Or pick your favorite papers to use in your own home. I cut each paper 4 3/4″ long and a little over 1/4″ wide. The next ones I make will probably be 6″ long to make them a bit easier to use.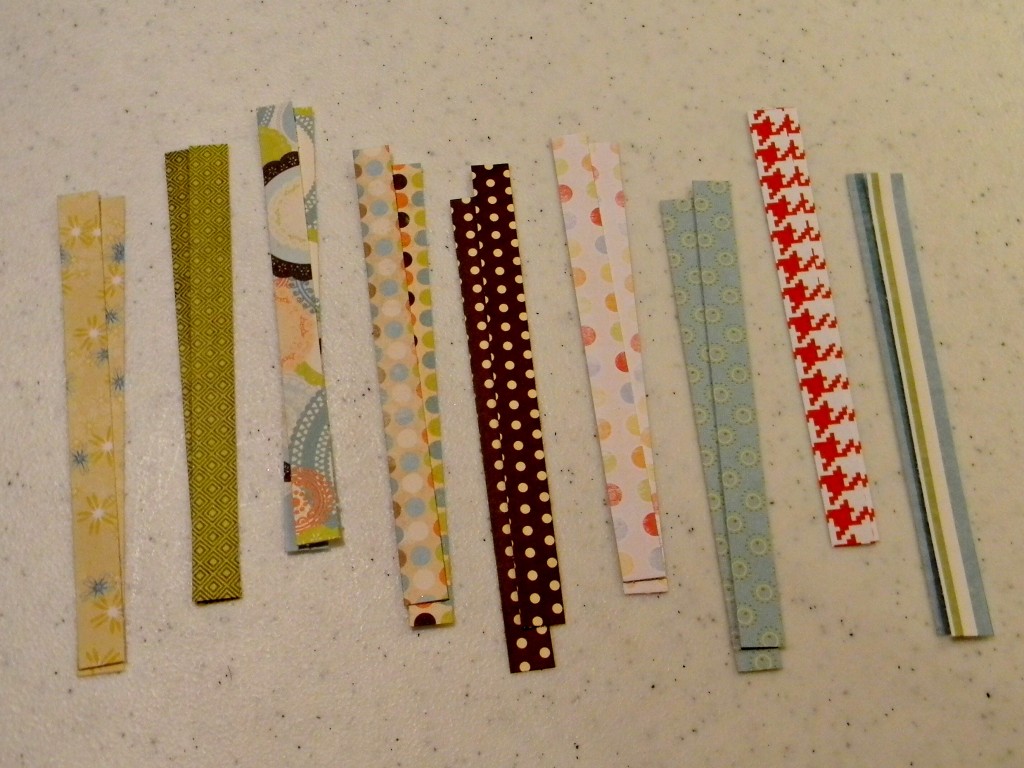 I used 26 gauge wire and cut it a tiny bit shorter than the length of the paper. Any wire 24-28 gauge would work fine.
Stick the double sided tape to the back side of the paper and peel the protective cover off.
Then stick the wire to the tape. I used Terrifically Tacky Tape by Provo Craft. It's very sticky and comes on a thin roll so it doesn't have to be cut down the center.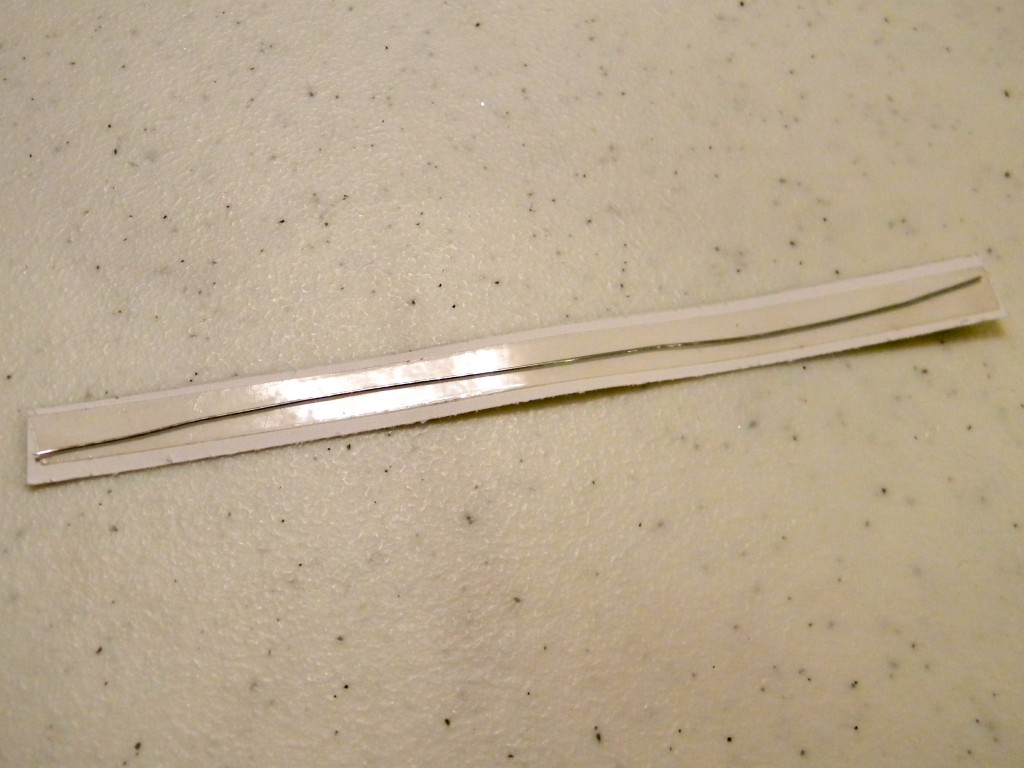 Put the other paper on top and that's it. You could also make some twist ties with different paper on each side so once it's twisted you can see both patterns.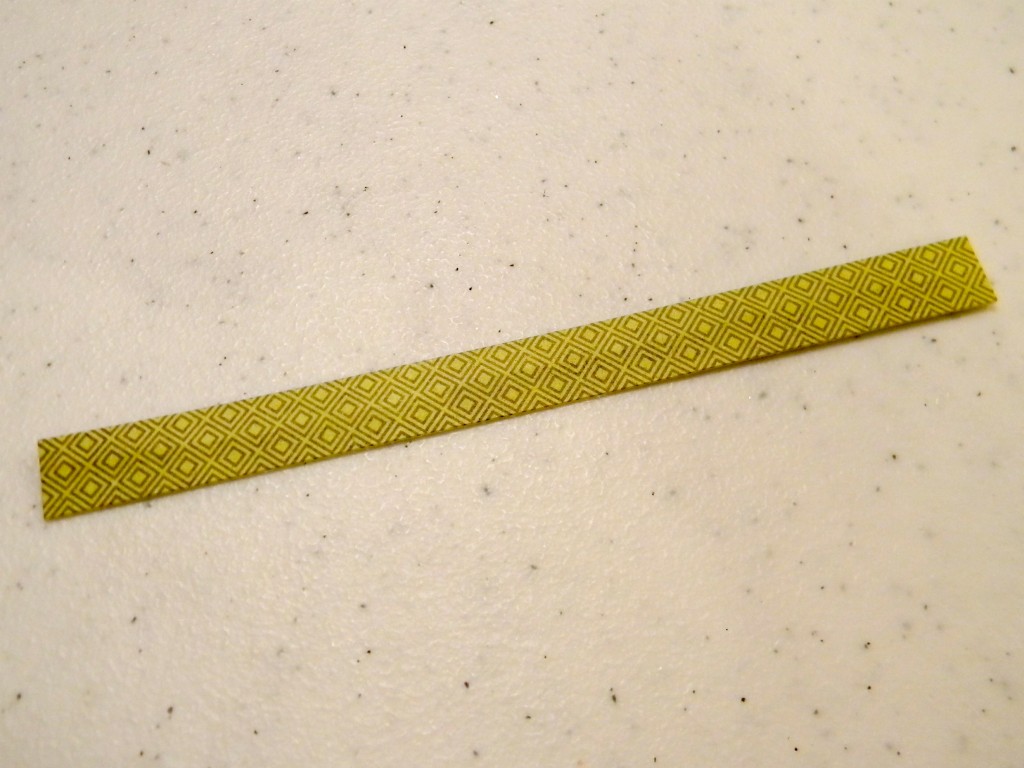 Aren't they fun? I love how they turned out.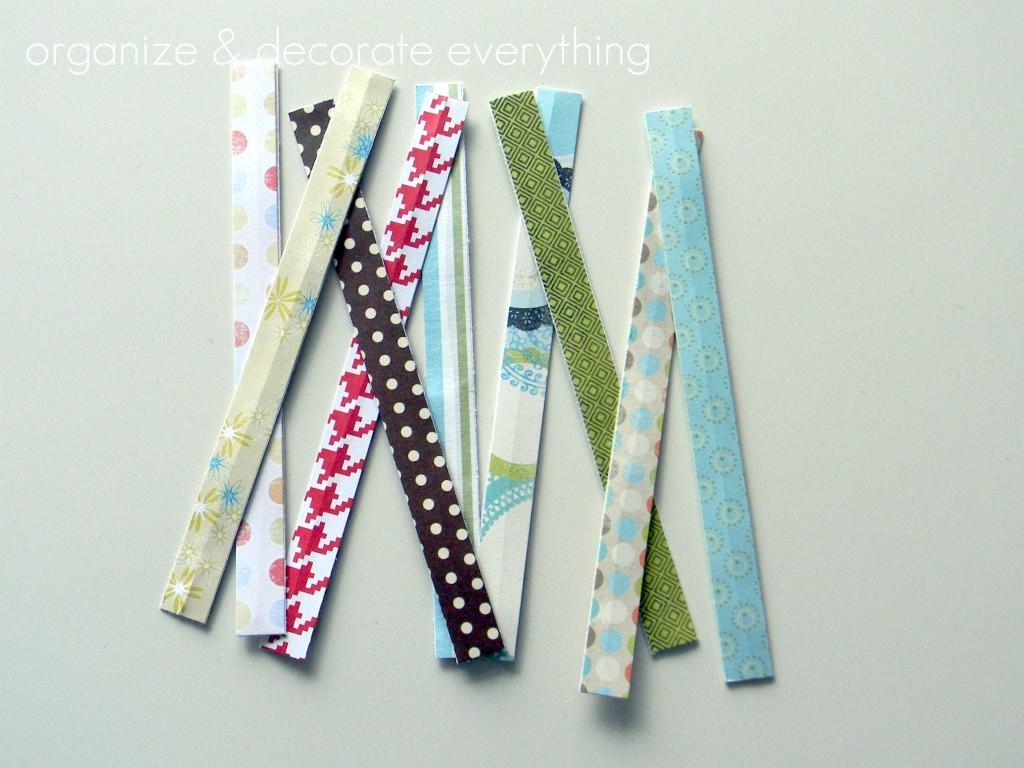 You can make them out of any paper for any occasion.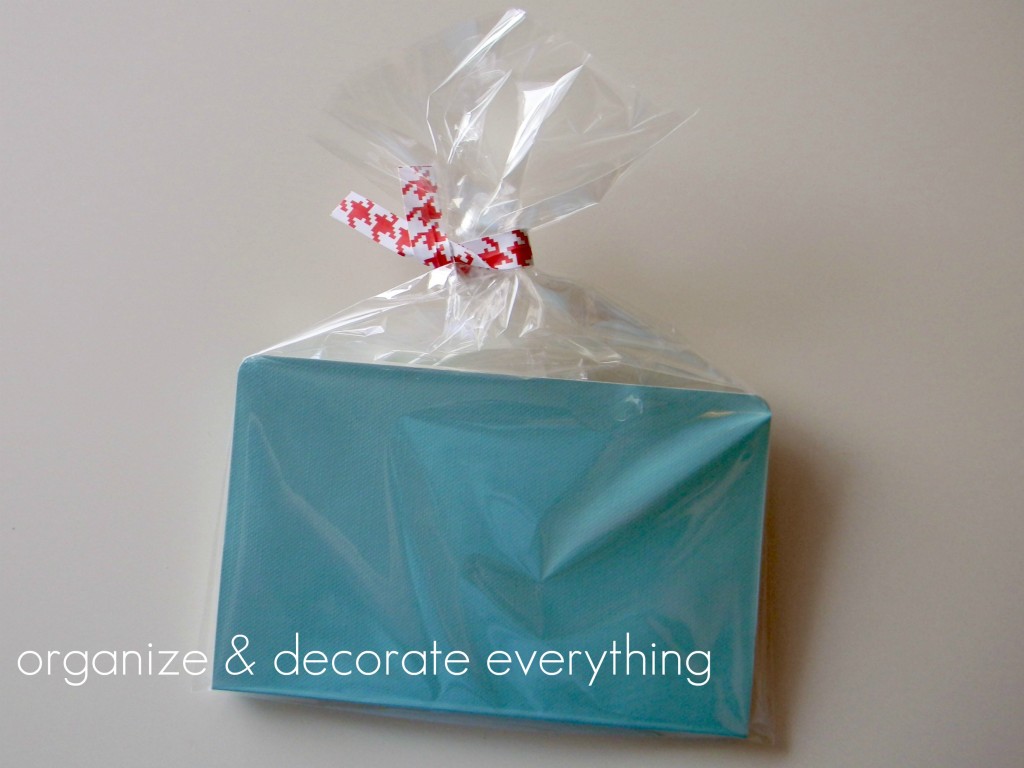 I'm going to be making dozens of these for gift giving. Are you going to try your hand at DIY twist ties?