Make Flower Blossom Branches for a fun and beautiful Spring or Summer centerpiece.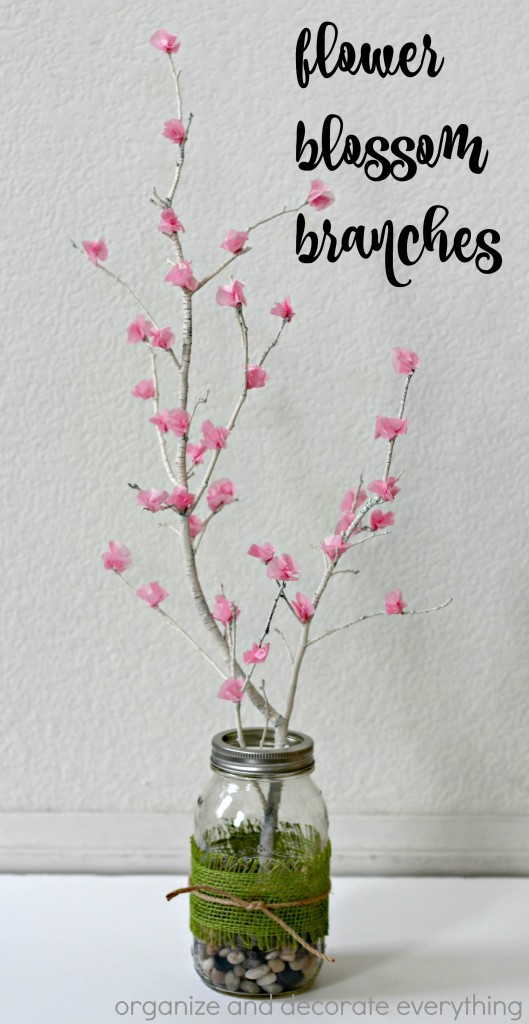 I like to change centerpieces too often to spend much money on them. Using what you have around the house and yard is a inexpensive or free way to decorate your table. These Flower Blossom Branches are lovely for a Spring or Summer centerpiece. You can make one or a few depending on the size of your table. It's also beautiful for a buffet table or centerpiece for a Spring party.
Supplies needed for Flower Blossom Branches:
branch (spray painted off white)
mason jar or sauce jar
burlap ribbon
twine
tissue paper
circle punch
pebbles
hot glue
All of these supplies can be purchased at a dollar store. Or see what you already have available in your home.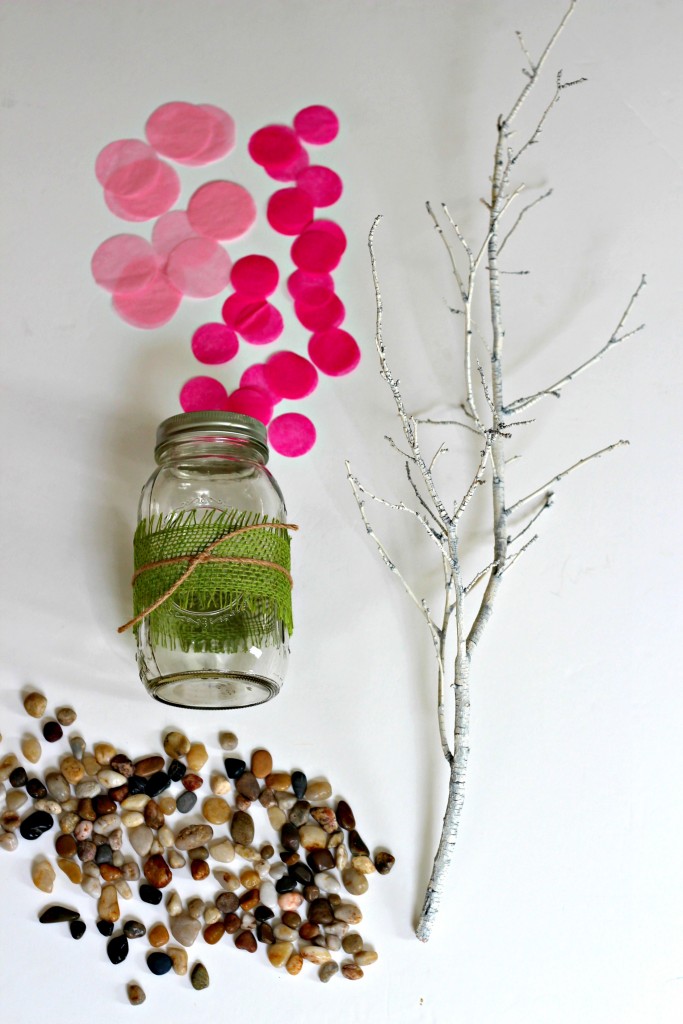 Wrap the mason jar with burlap ribbon and secure it with a piece of twine. You can put a spot of glue on the back to hold it more securely.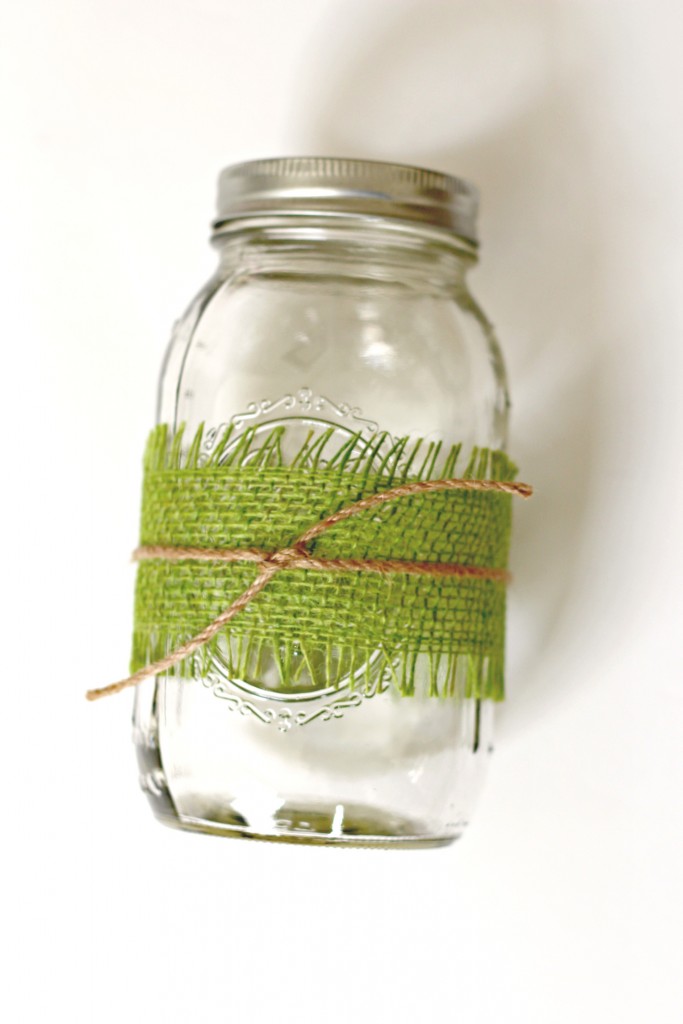 Add the rocks to the jar to help hold the branch in place. Fill the jar about 1/3 of the way up to hold the branch securely. Leave the ring on the jar or take it off, whatever your preference is. You could also paint it to add more color.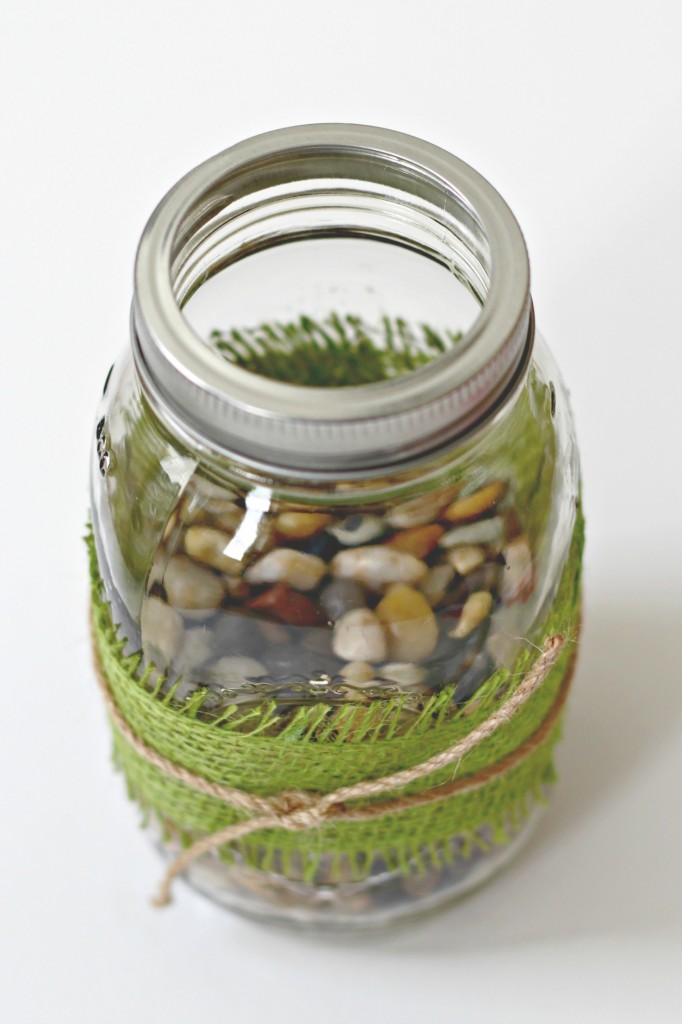 Now it's time to find your inner child. Do you remember in kindergarten when you would glue twisted tissue paper onto construction paper to make pictures or designs? Well, this is a similar process. I remember my favorite was when we made a large Easter egg on a piece of construction paper. So fun!
Begin by using a paper punch to make circles out of tissue paper. Since tissue paper is thin, it's best to punch through many layers at one time. If you have too few layers it seems to tear the tissue paper. I've found 8 layers works best with my punch, but you might need to experiment.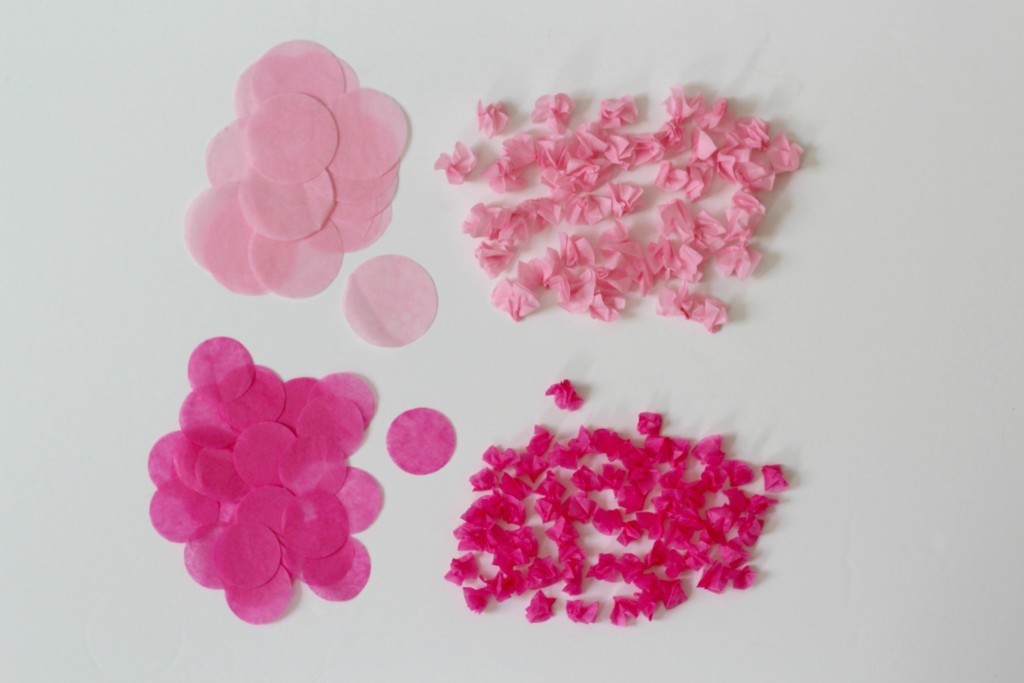 How to make the flower blossoms: pinch the center of the paper circle then pinch it in the opposite direction, then twist the paper a time or two. That's it! I made all of them at one time while watching TV. Then I decided to make some yellow blossoms too.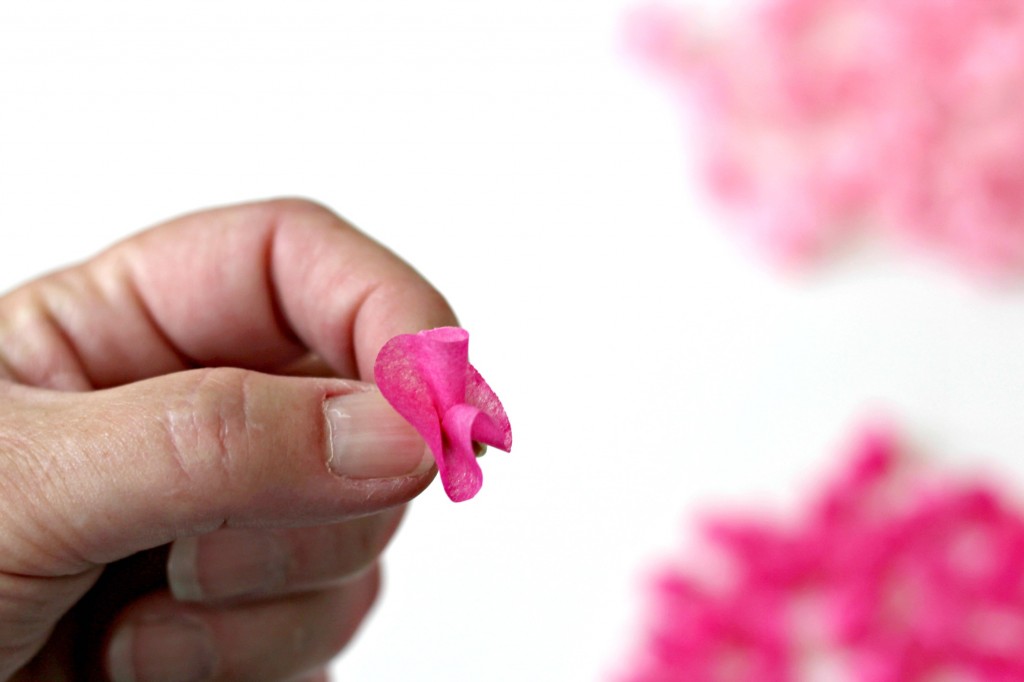 Place the branch in the rocks and attach the blossoms to the tree branch in several places using hot glue. I painted the branches off white because they came from a dead tree in our backyard and the branches were almost black. It wasn't very Springy looking. I think I used about 40 blossoms on each branch. This close up shows that there's a fine line between crumpled up paper and a blossom. Really, it's a very fine line. I'm hoping these look more like blossoms than crumpled up paper.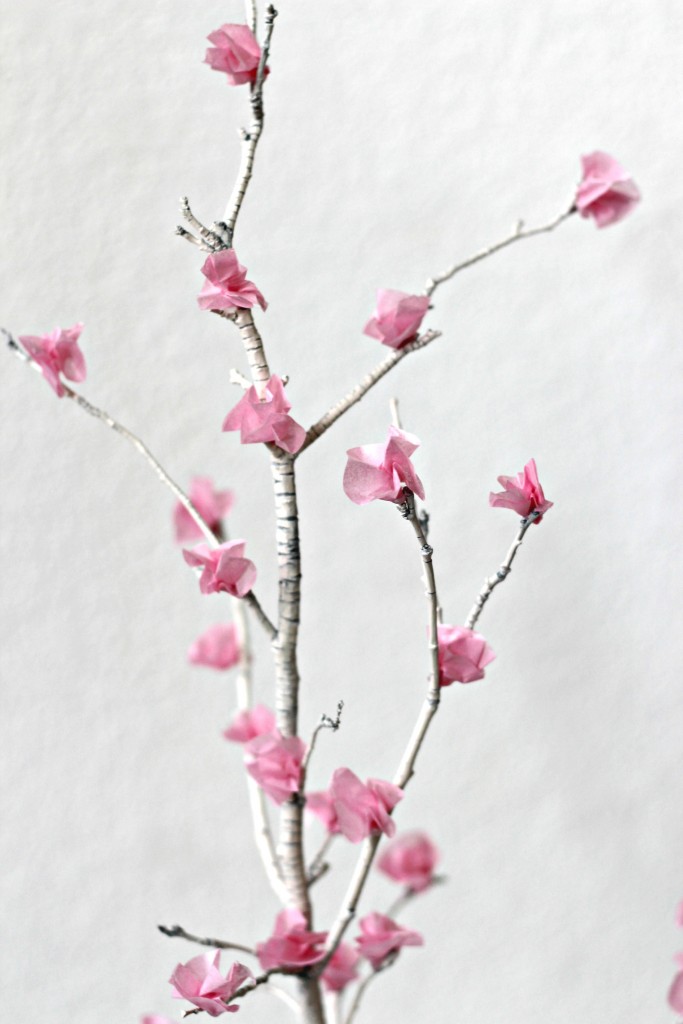 They're pretty and delicate just like real blossoms but they won't fall off and die.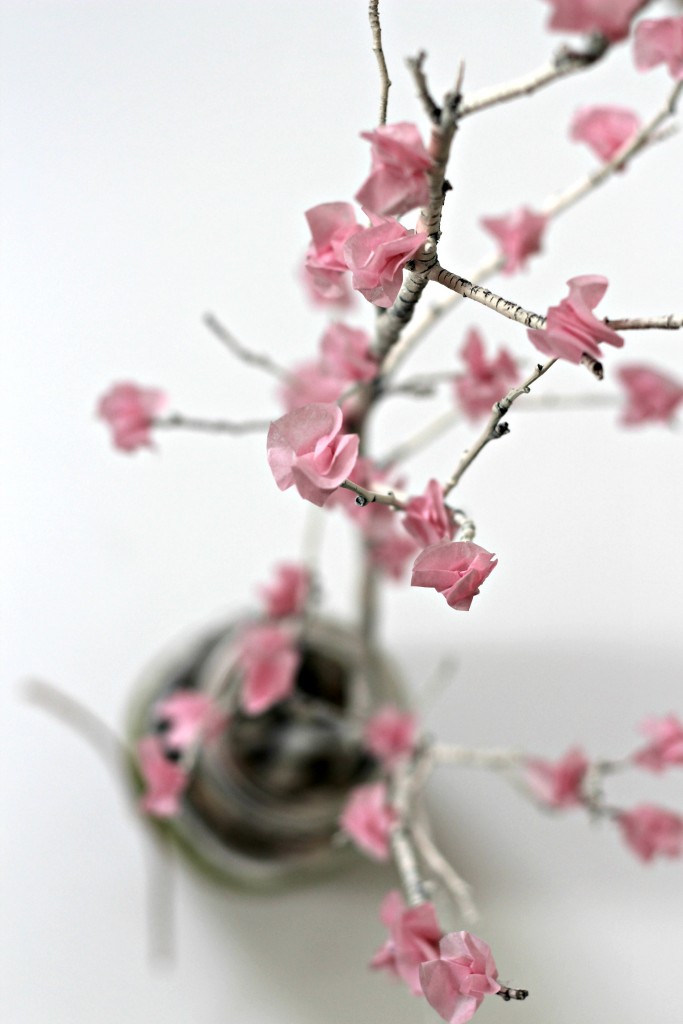 The yellow blossoms make me so happy.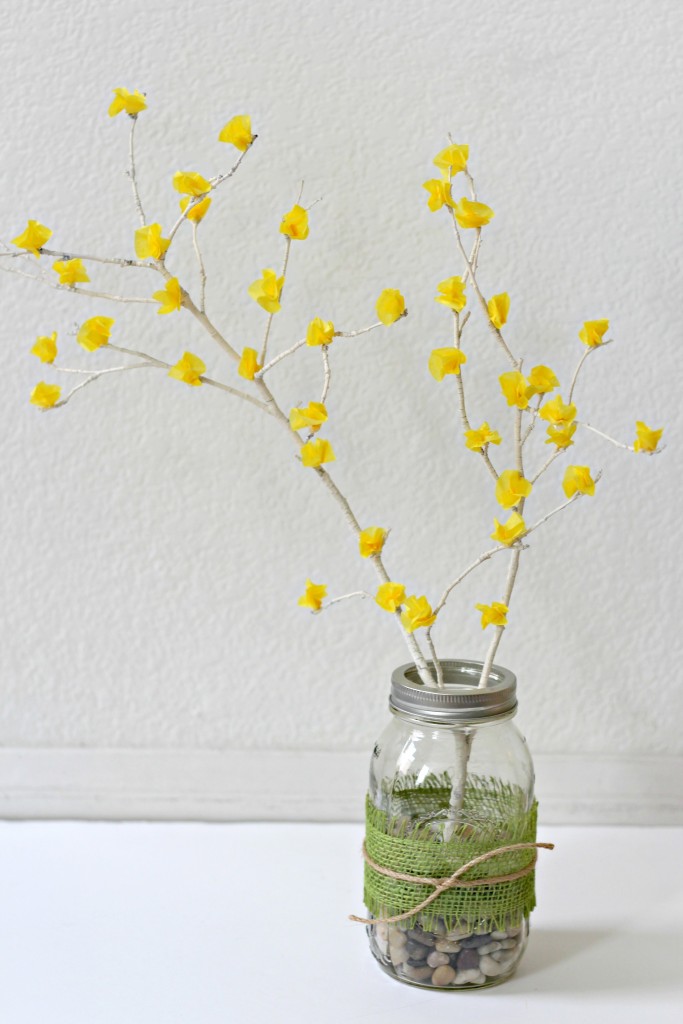 And then I made some light yellow blossoms since I loved the bright yellow so much.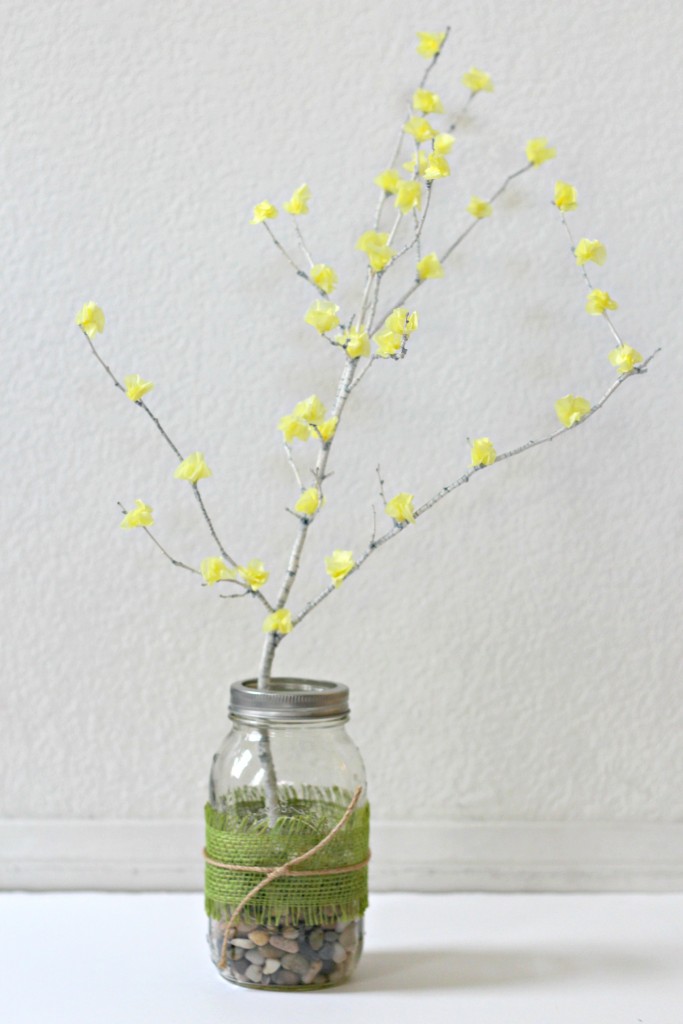 I placed the jars in a tray to pull the whole thing together. Trays are so good at unifying everything. This centerpiece came together so beautifully and it cost next to nothing.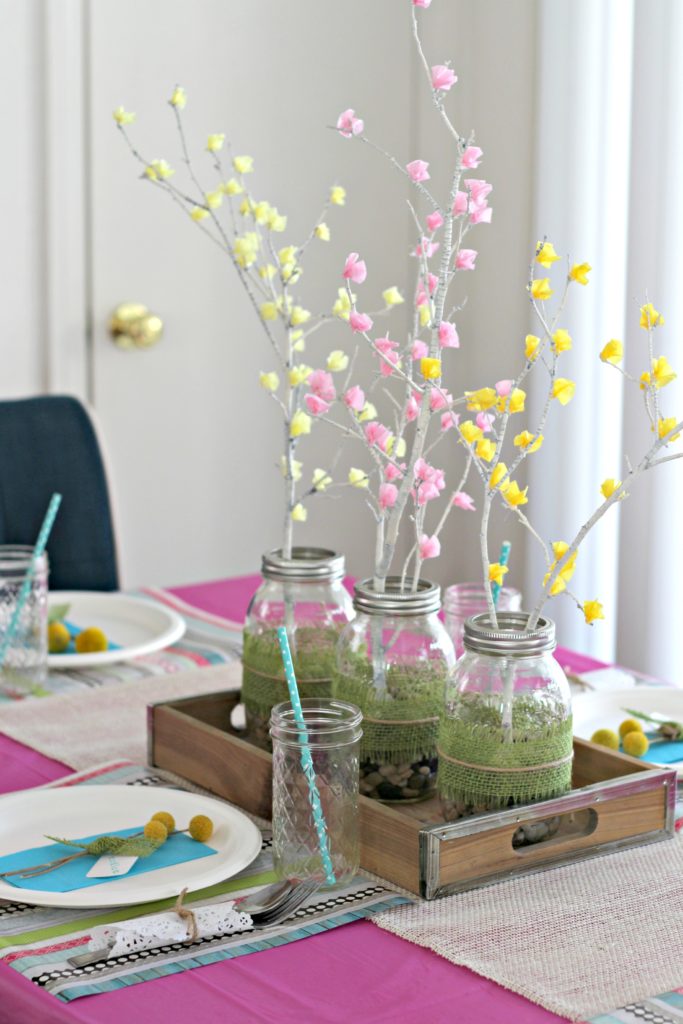 It would be sweet for a Mother's Day brunch or a special Spring or Summer celebration.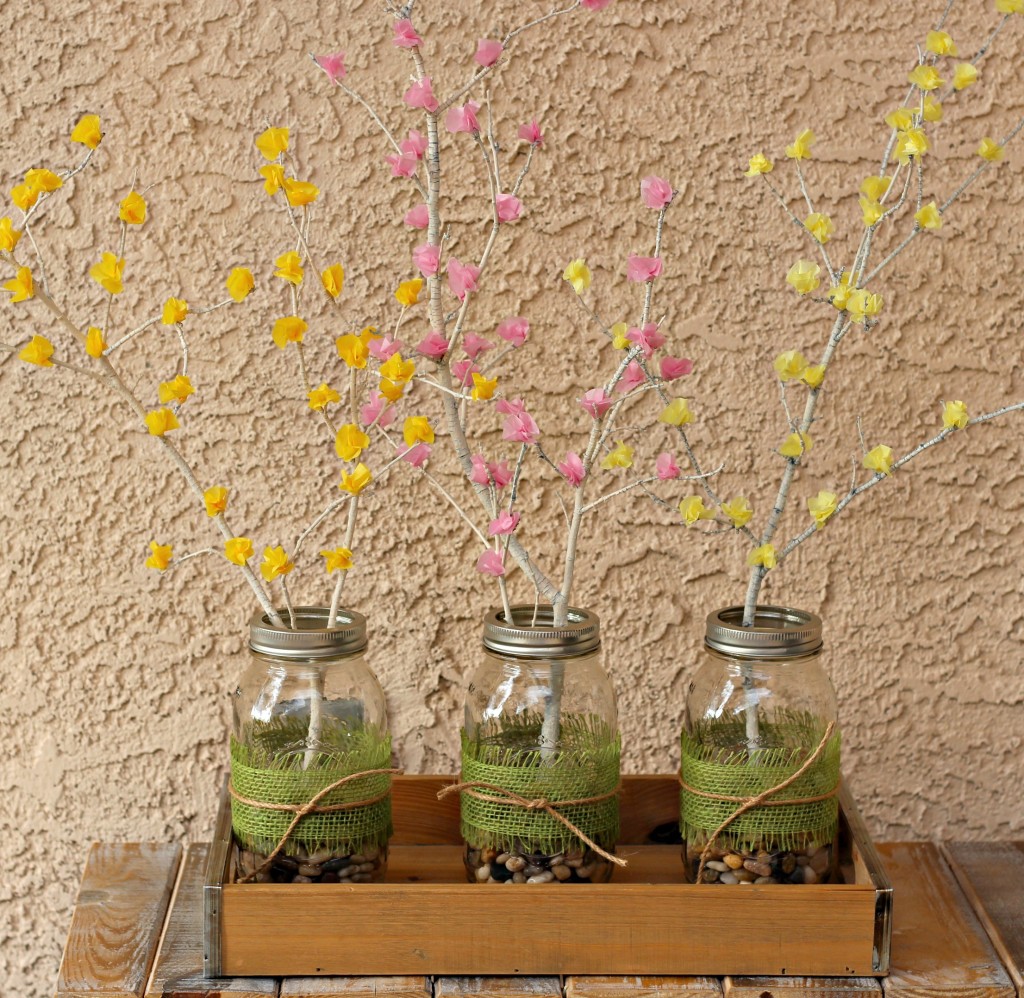 Pin it for later: Flower Blossom Branches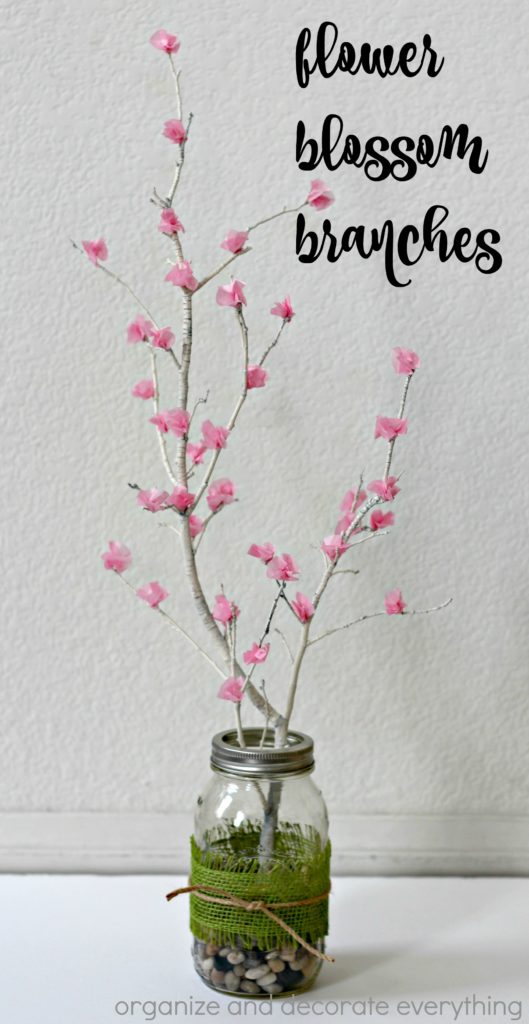 You might also like these posts:
10+ Summer Printables
Striped Floral Spring Wreath