Do you love decorating your mantel for the holidays and season changes? Create a Fall Nature Mantel like this using similar decorative pieces. I'll show you the steps of how to create it.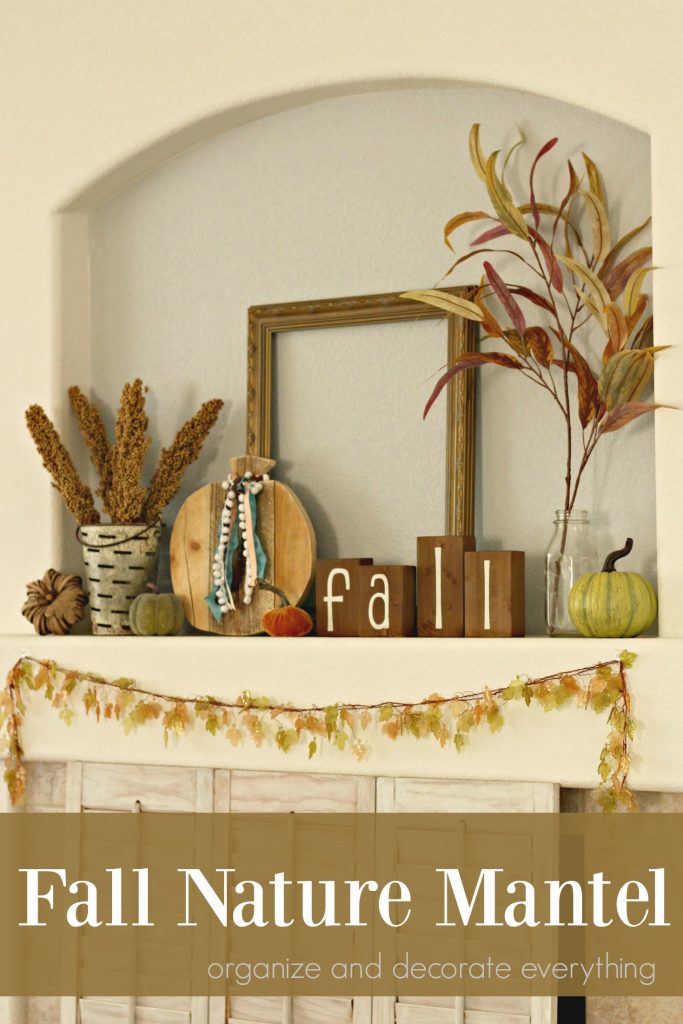 I always get excited decorating for Fall but orange isn't my favorite color. If you like orange then feel free to add more of it to your seasonal decor.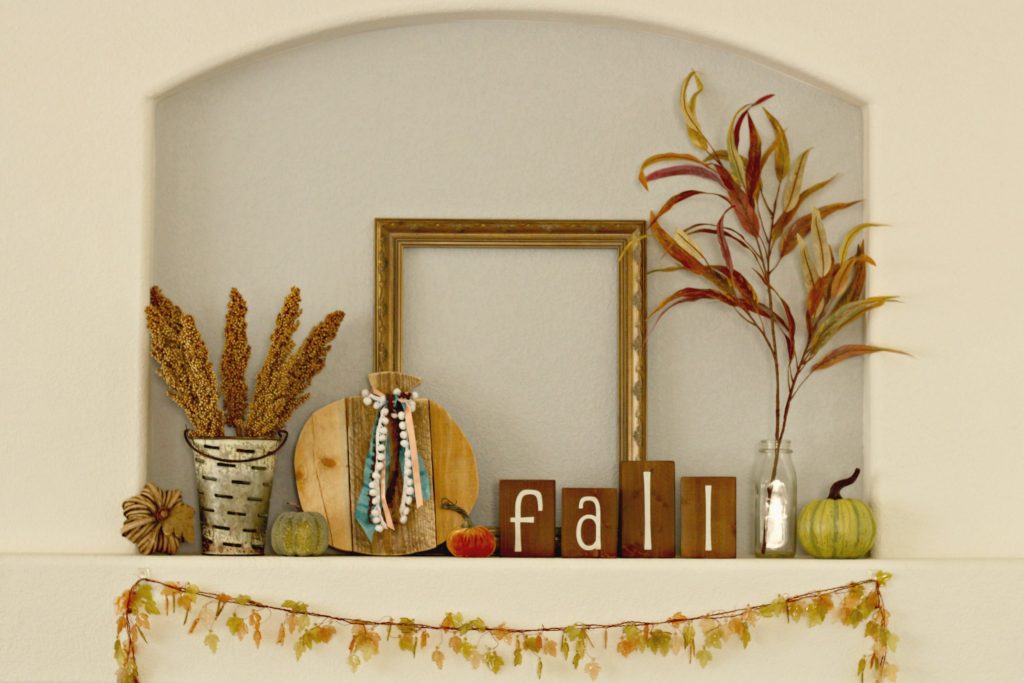 I like to reuse my decor and just move it around my house but I did purchase a few new items this season. I love the look of olive buckets and the rustic finish on this one is perfect. The dried millet came from my local grocery store. It's very inexpensive and lasts way longer than flowers. I already had the wood and green pumpkins.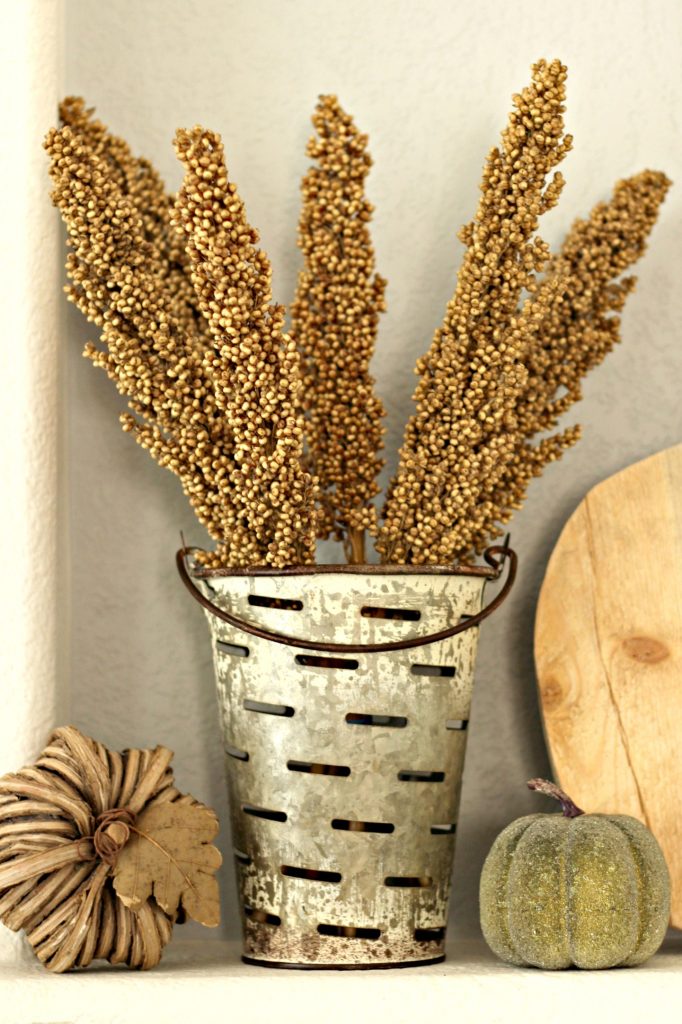 I need to make a couple more of these rustic wood pumpkins, they would look great on the front porch. It would look really pretty with a paint wash or chalk paint. I added the ribbons and trims to add color to it but leave the finish natural.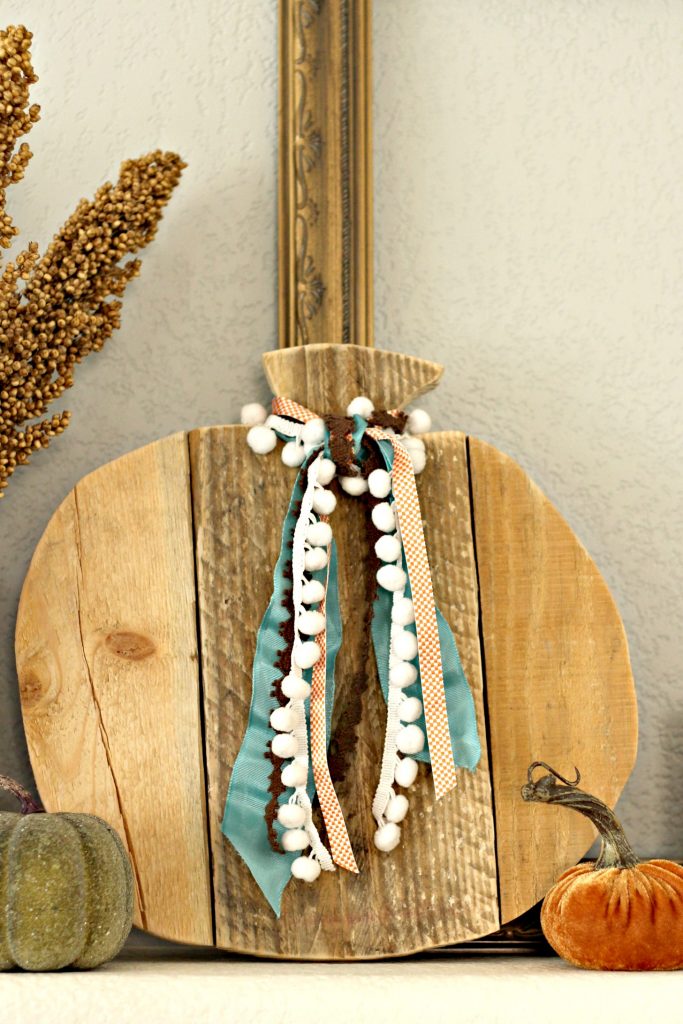 I added just a tiny bit of orange with this little orange velvet pumpkin. It's so cute!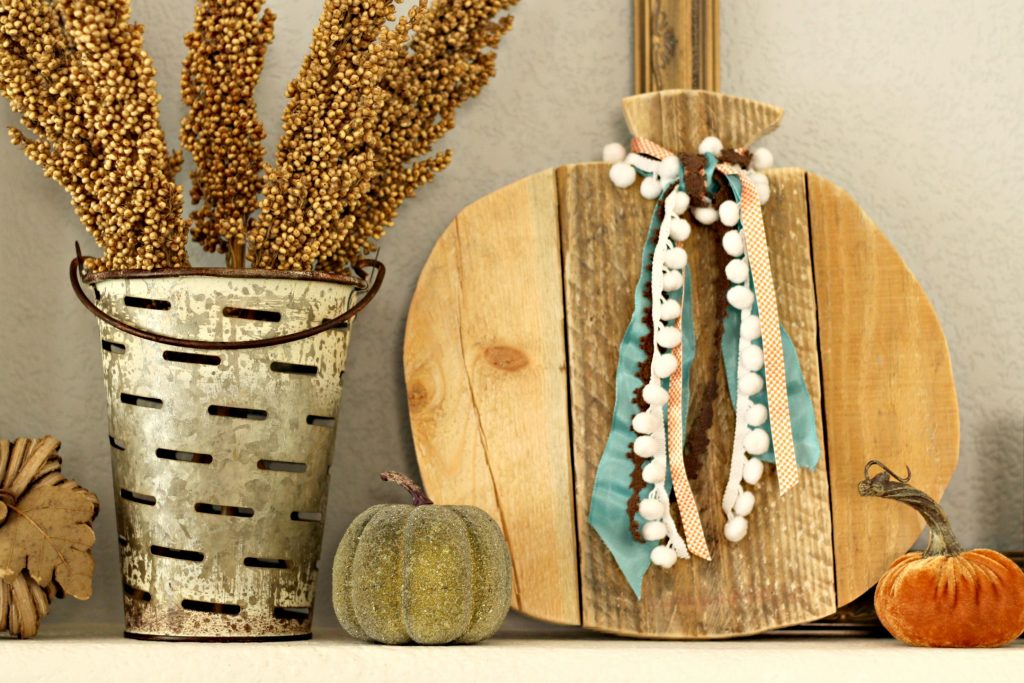 I made the Fall Blocks a couple years ago. I love how simple they are and how they easily fit in with any decor style. Making seasonal wood blocks is an inexpensive way to decorate and your imagination is your only limitation.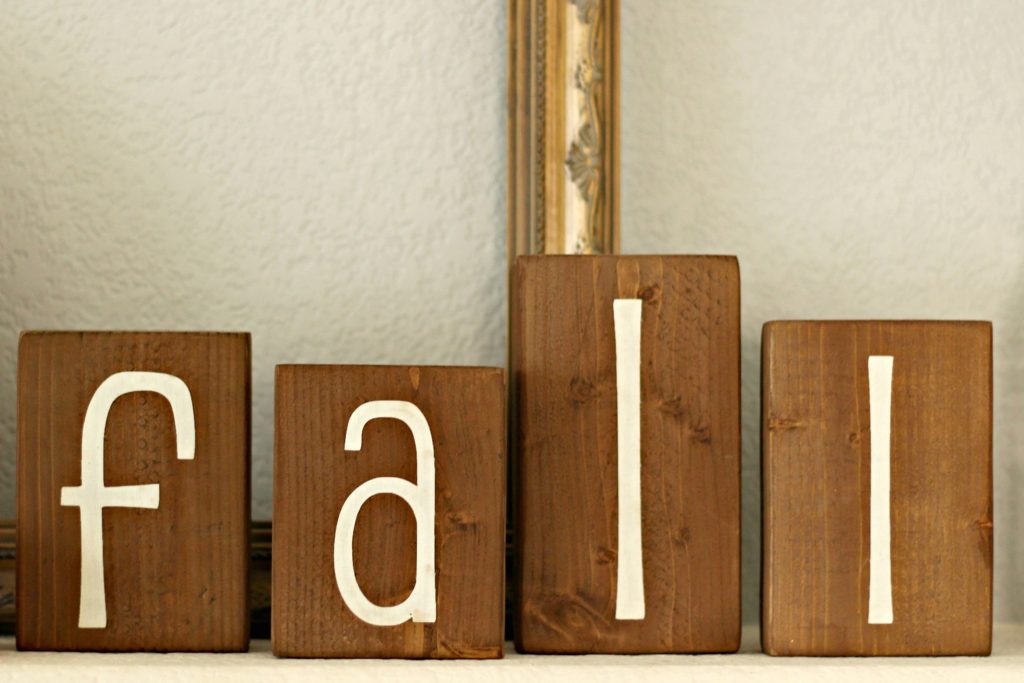 The leaves were purchased this year. In the past I've cut a branch or twig from my backyard, so that's a good option. I used the large frame to add depth and height to the mantel display. I bought it from a thrift store years ago and have gotten a ton of use out of it.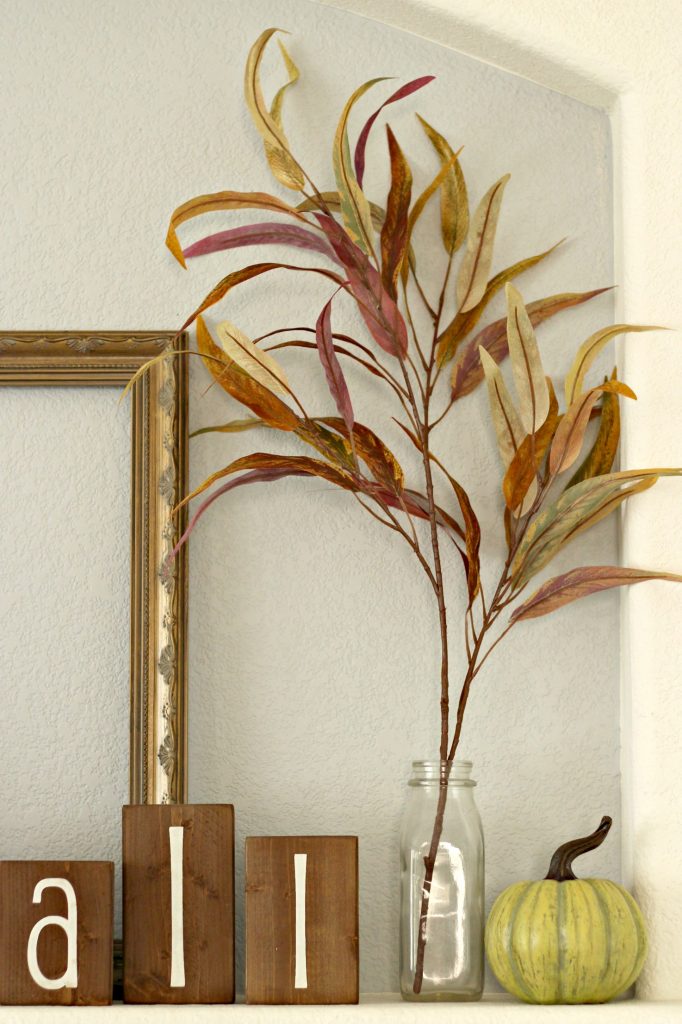 This leaf garland is one of my favorite Fall purchases from many years ago. I love pulling it out every year. It looks beautiful hanging over a mirror too.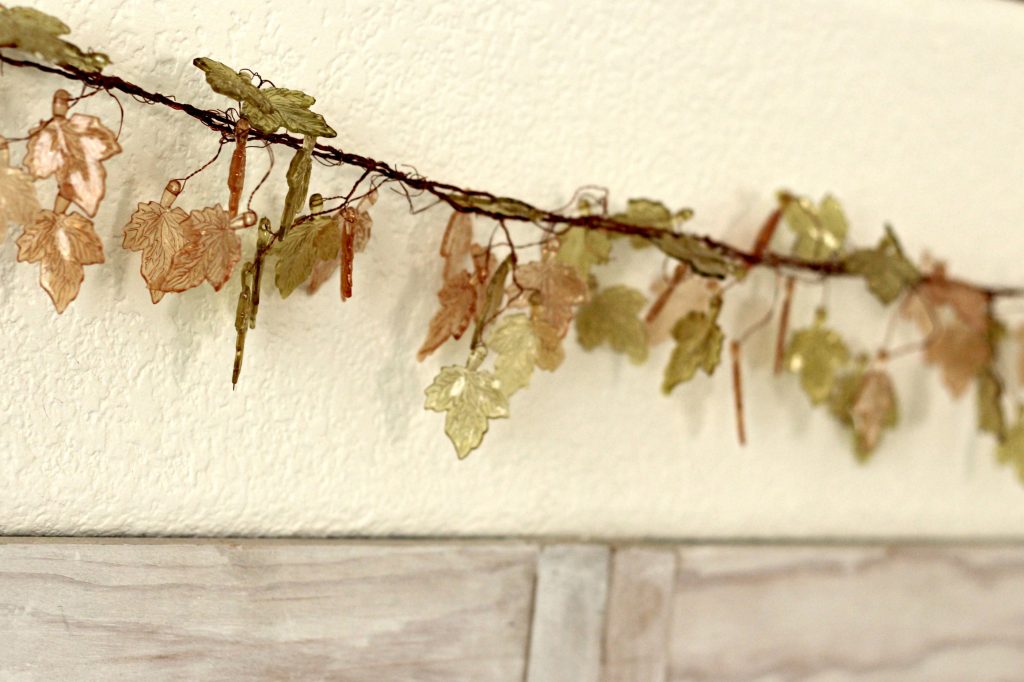 The gold polka dot pillow and pumpkin pillow were both purchased from Target a couple years ago.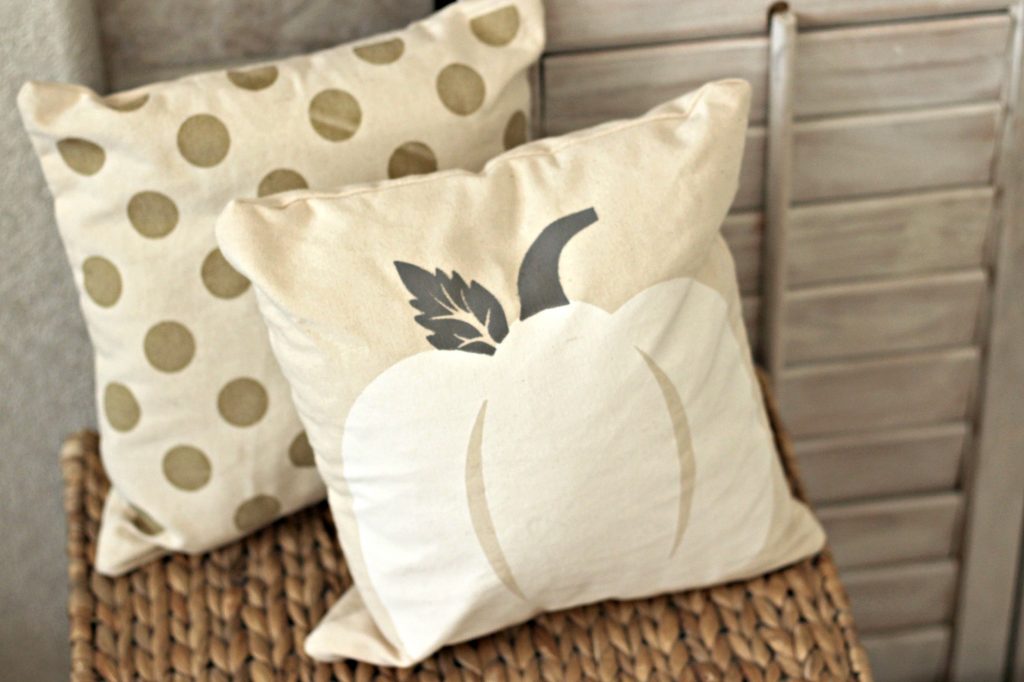 After I decorated the house with pumpkins I had a few left over so I placed them in a metal tub by the fireplace. Since we're renting and our fireplace doesn't work I placed the shutters in front of it. I love how they look.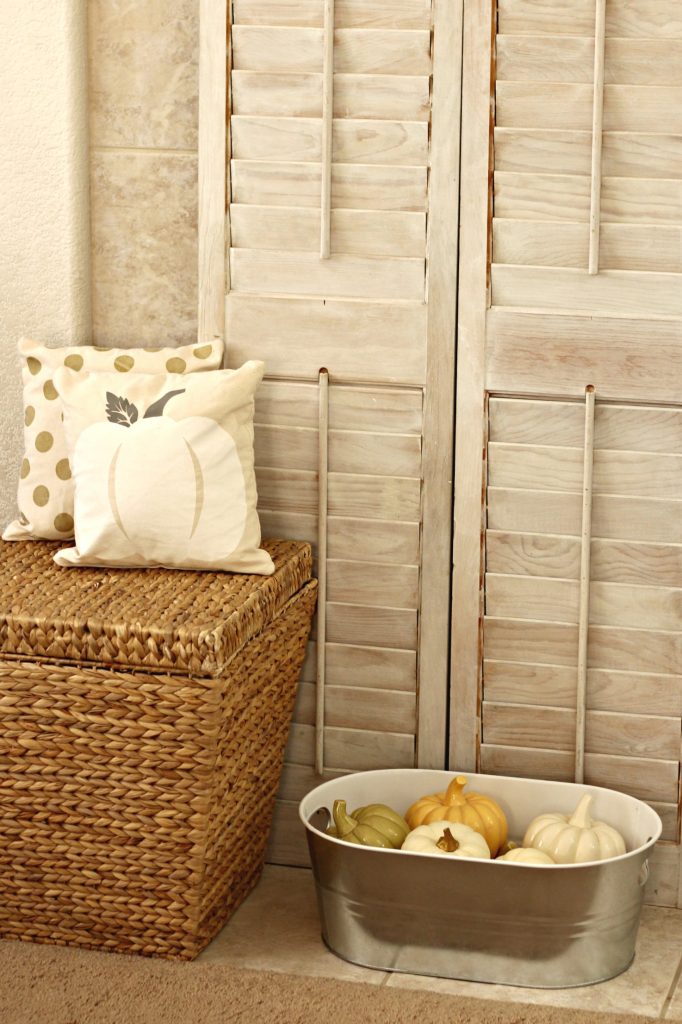 Fall is probably my favorite season to decorate for, I love the simplicity of it. It fits my style and I don't have to force the decorating. Now it's your turn, grab your pumpkins, leaves, and anything Fall to start decorating.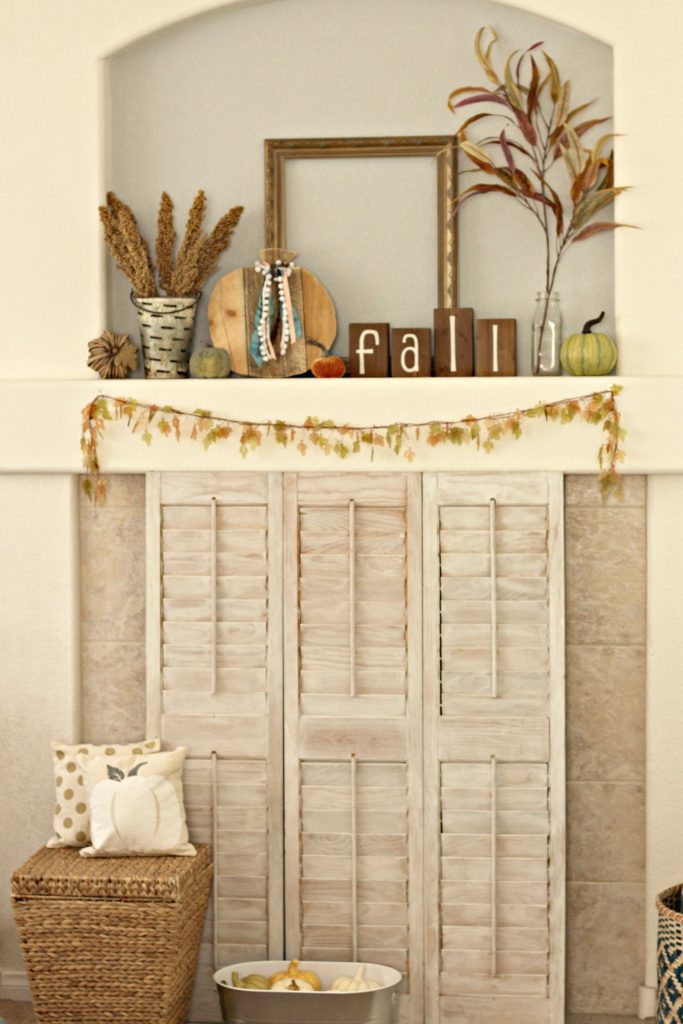 Check Out These Related Posts