POPSUGAR Must Have Box turns 5 this month so I was sent the August Must Have Box to review. It is full of beautifully curated items just like the other boxes every month. I have to say this is one of my favorite boxes so far. I can't wait to share all the fun items with you. Let's take a look inside!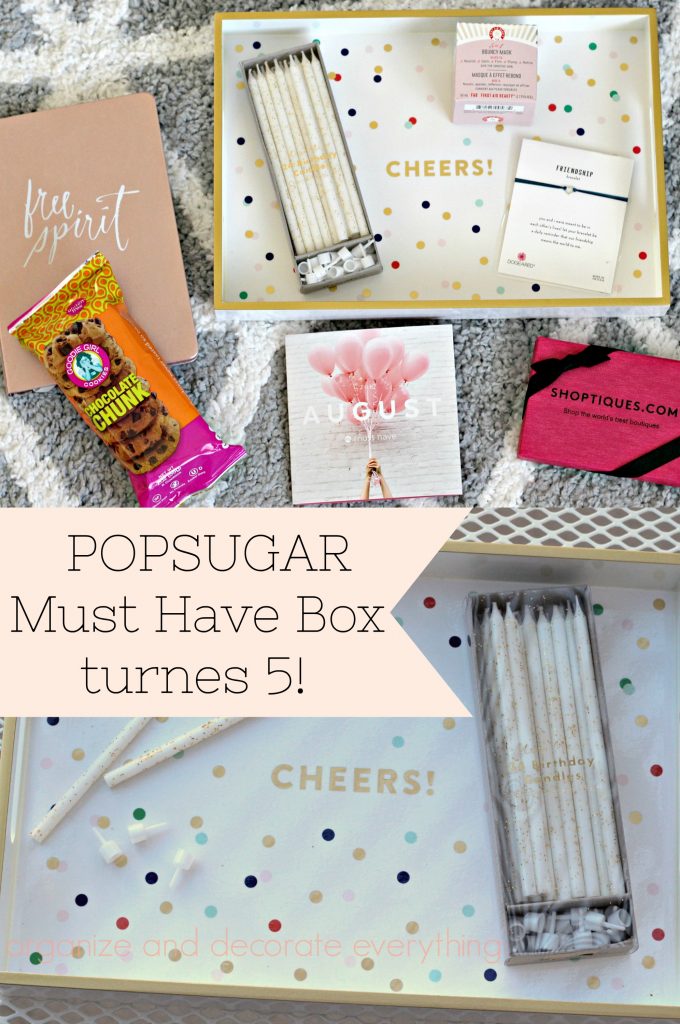 Have you ever tried a subscription box? I got my first one about a year ago and it is so fun to open a box full of surprises that have been specially curated from amazing brands. The quality is always great and I love being introduced to new products and brands. Some of them have become my favorites and I continue to purchase them.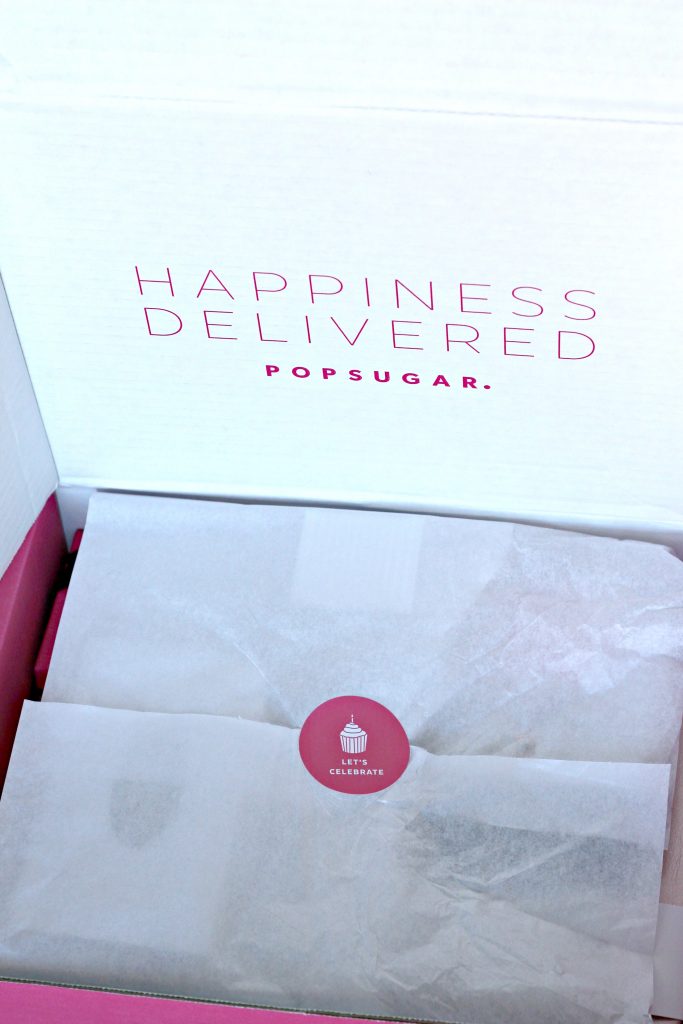 My kids like to be around when I open the box. As soon as they saw there was a tray (Pastel at fringestudio.com) they knew I was going to love this box. I have an obsession with trays. This one is perfect for our back to school celebration, but I can also see using it for almost any party or celebration in the future.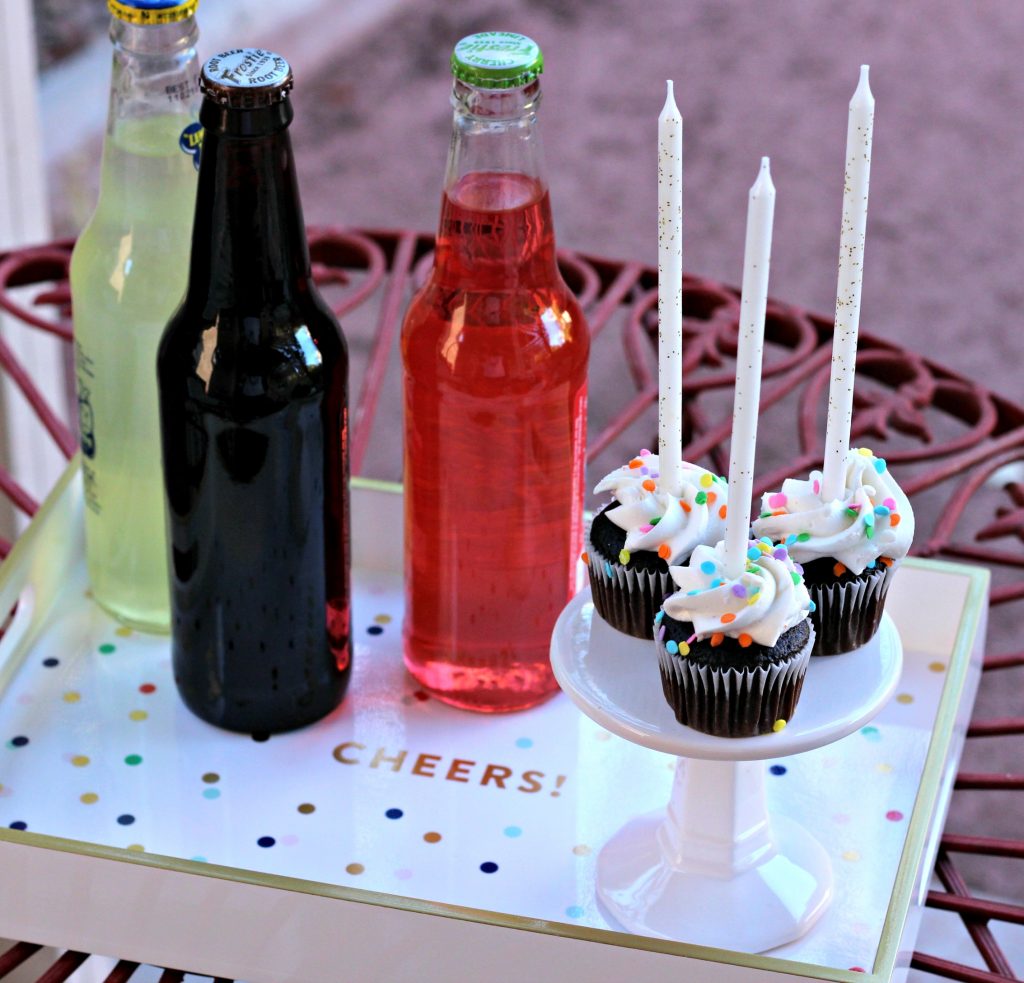 Check out these beautiful candles (merimeri.com) too. Gold glitter is perfect for any occasion.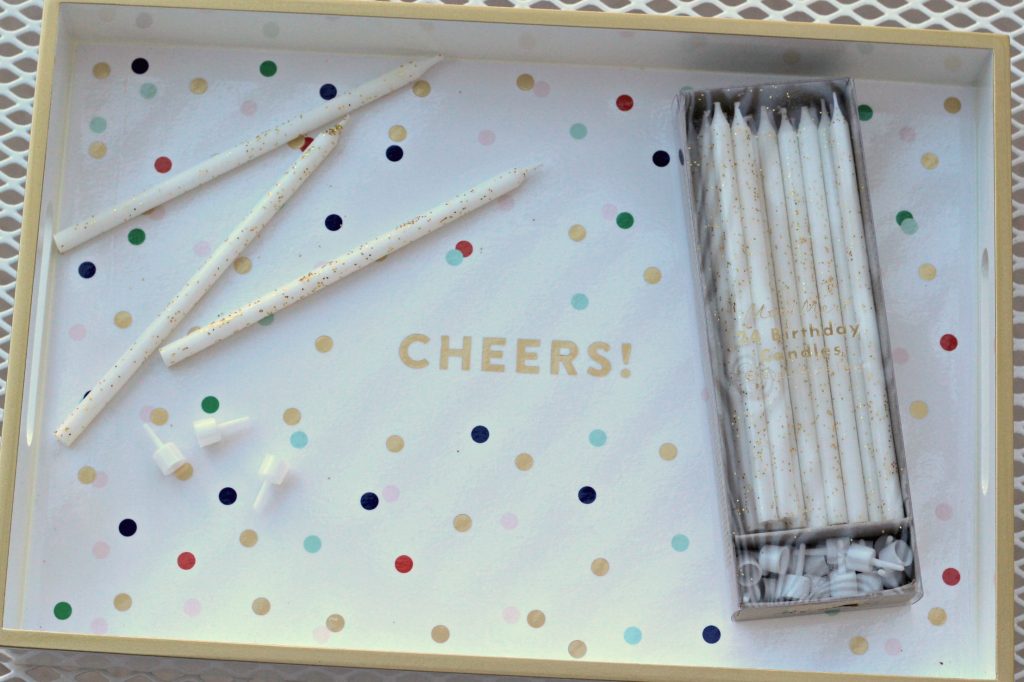 Since I have celiacs disease I already love Goodie Girl Cookies. This is my first time trying the chocolate chunk and we all loved them.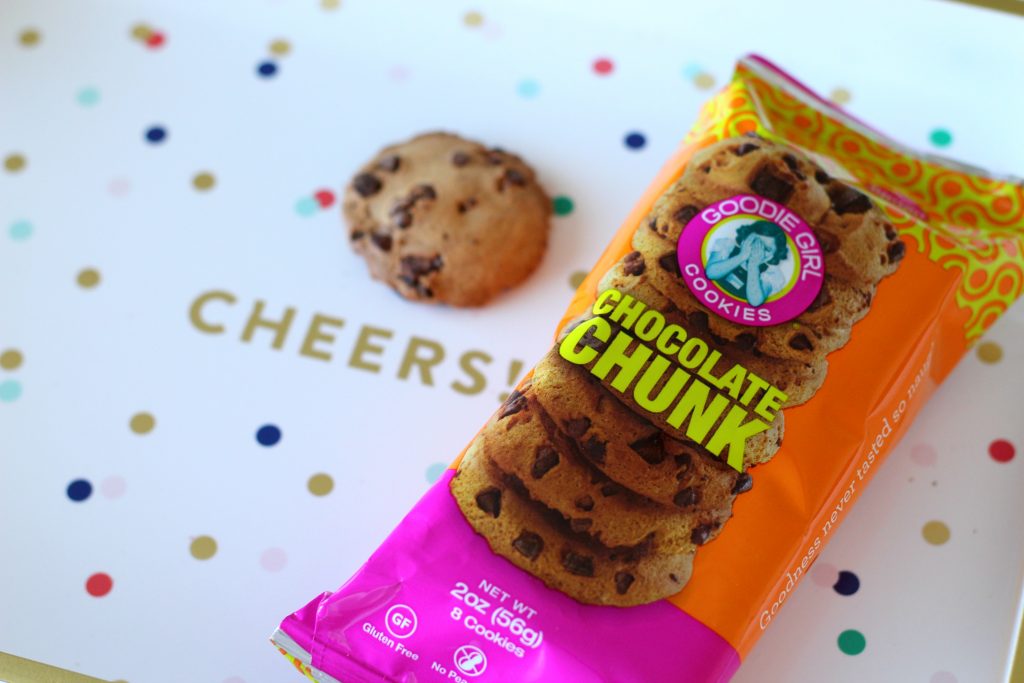 I almost feel like this box was made just for me. I have a drawer full of used journals and was about to buy a new one. This Free Spirit one by JEEP (fringestudio.com) is beautiful in rose gold. I can't wait to start using it.
My daughter claimed this friendship bracelet (dogeared.com) as soon as she saw it. It does fit her style perfectly. I told her I might have to borrow it sometime.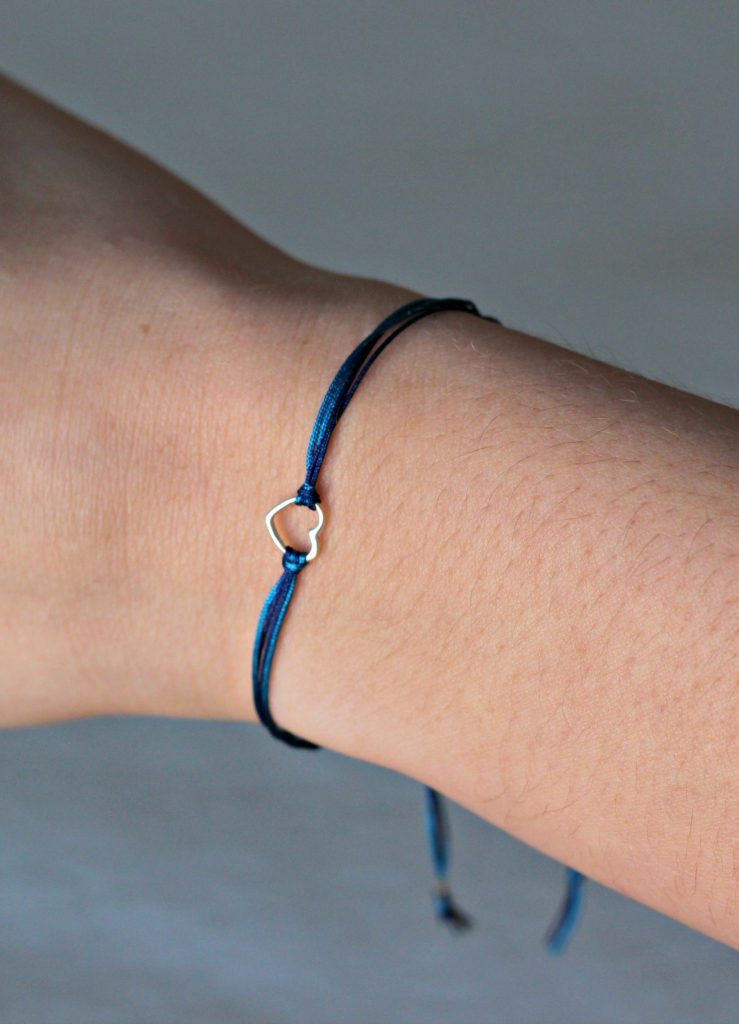 Emilee and I can't wait to try this face mask (firstaidbeauty.com). I see a spa night for us this weekend.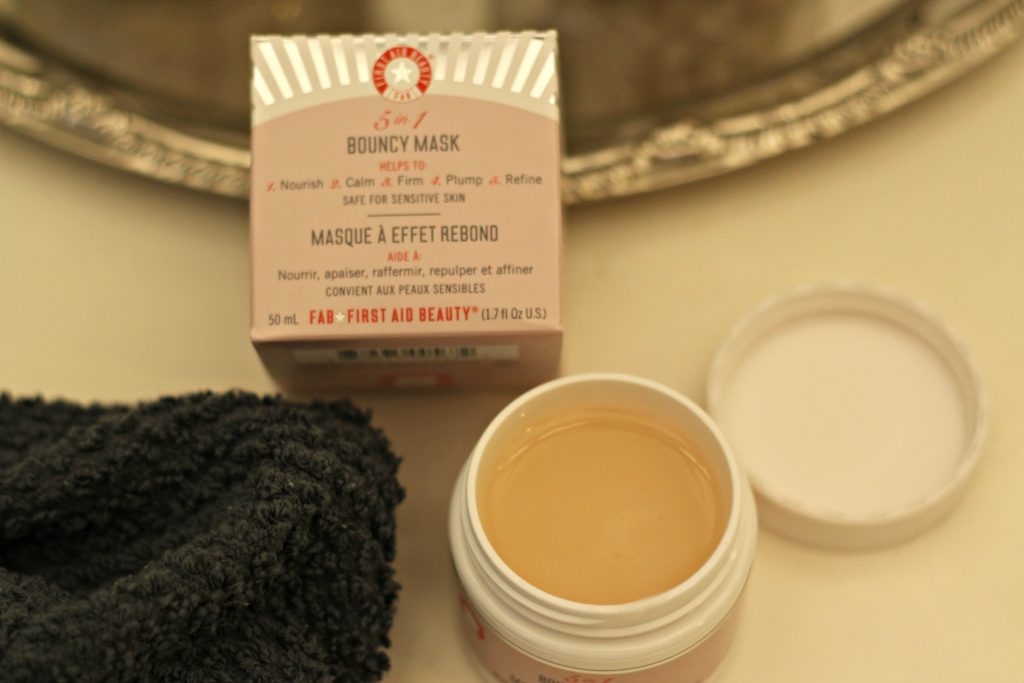 This was a super nice surprise! I can't wait to use it at shoptiques.com to pick out a nice gift for myself or someone else.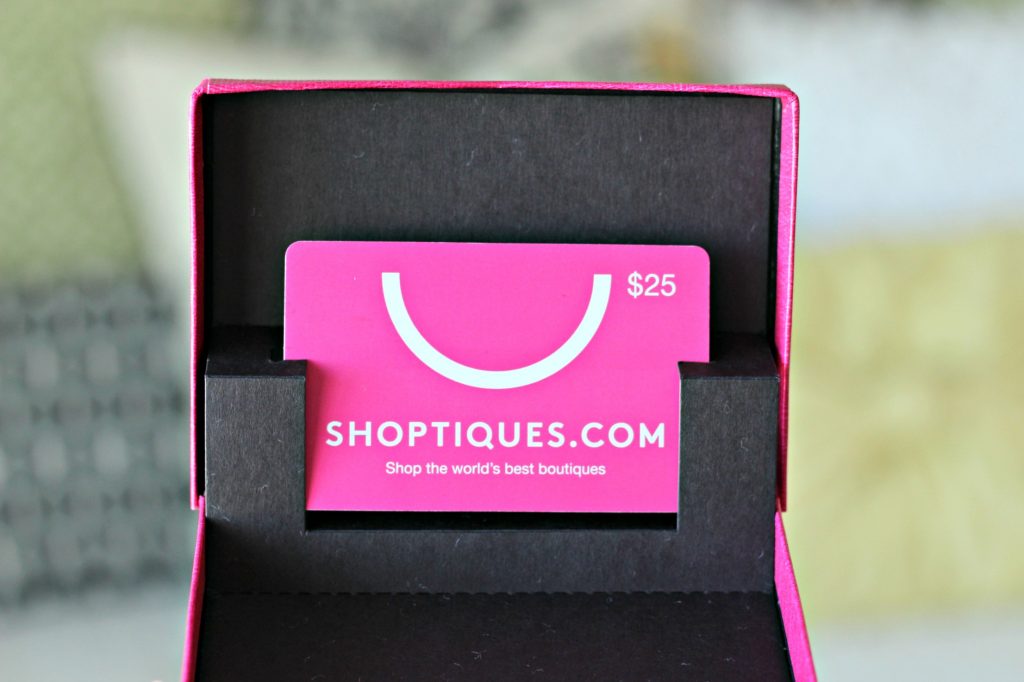 So what is your favorite item in the POPSUGAR August Must Have Box? How fun would it be to curate these boxes every month? Actually I would rather receive one every month. Would you like to receive a Must Have box? You can order your Must Have Box and take $10 off your first box by clicking on Must Have Box and using the code PARTY (expires 8/31).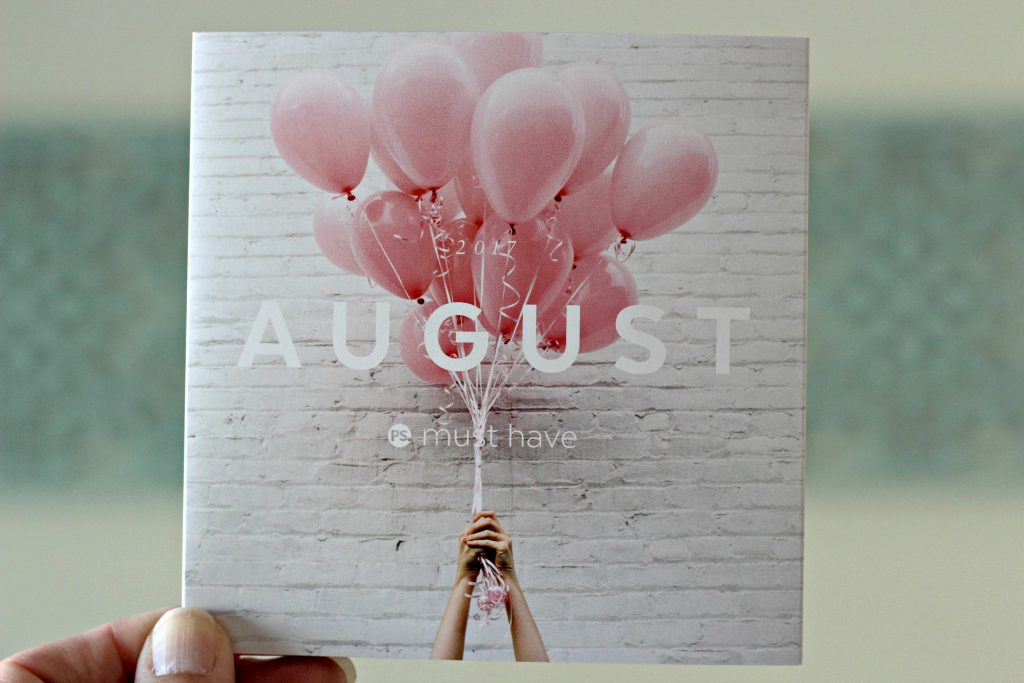 All current Must Have subscribers are eligible for a chance to win Weekly Giveaways! If you are not already signed up, you can simply sign up before the end of August for a chance to automatically win a *major* surprise each week from the following brands: Week 1: Limited # of lucky subscribers will win something from Pehr Designs Week 2: Limited # of lucky subscribers will win something from First Aid Beauty Week 3: Limited # of lucky subscribers will win something from Kendra Scott Week 4: Limited # of lucky subscribers subscribers will win something from Tarte cosmetics Week 5 (8/31): 5 Grand Prize! Limited # of subscribers something from Cambridge Satchel Co + 1 year Must Have box #MustHaveBox @POPSUGARMH #ad
Good Luck and Have Fun!