I love thrift shopping and finding things that are really inexpensive but can be turned into something useful and beautiful in my own home. I found this frame for $3 a few years ago. I love finding frames because there are so many fun projects you can do with them. I've been wanting a Fabric Covered Cork Board and this frame was the perfect size to fit over my bedroom desk area.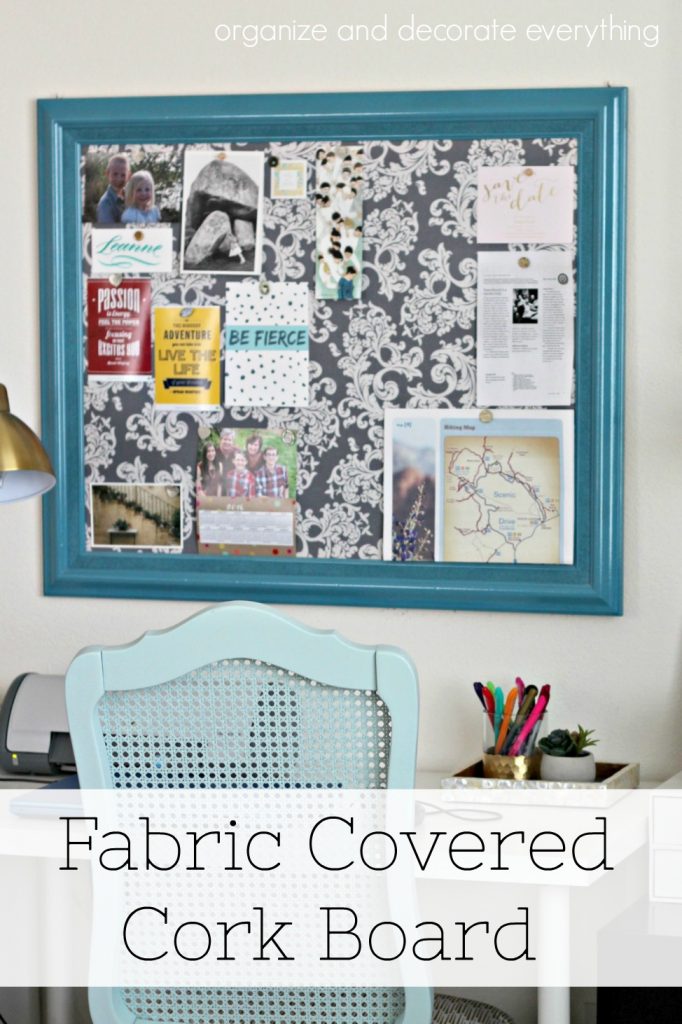 This post may contain affiliate links for your shopping convenience. 
Supplies needed:
large frame
cork board
fabric
duck tape
paint (I used spray paint)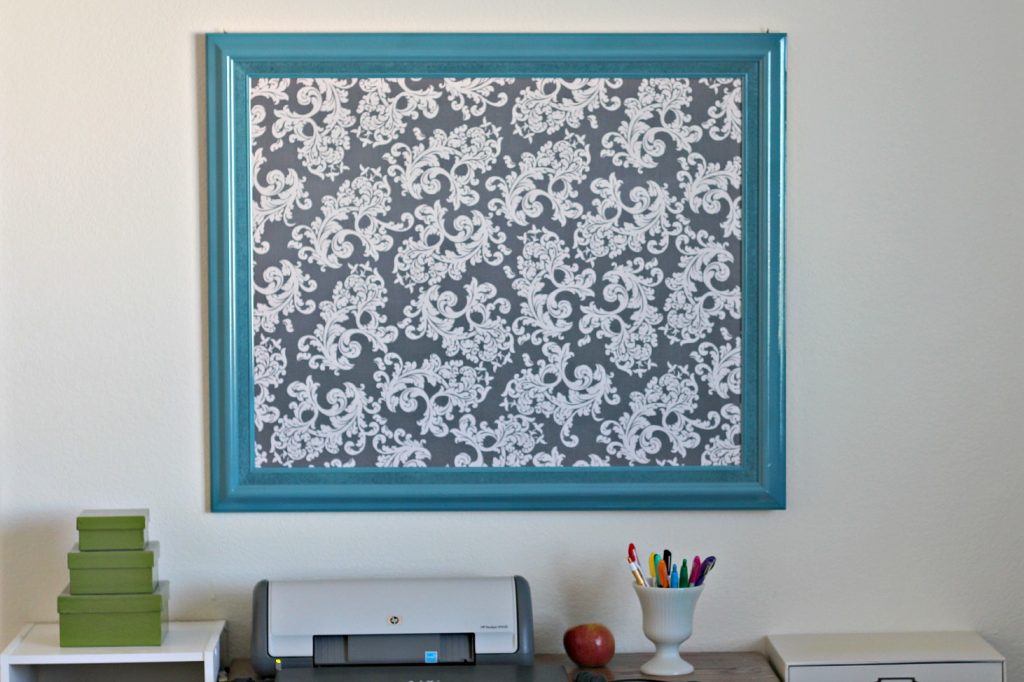 While it was the perfect in size and shape and I loved the details, it definitely needed a makeover. It measures 28″ x 34″ so there is plenty of room for photos, inspirational quotes, and urgent papers.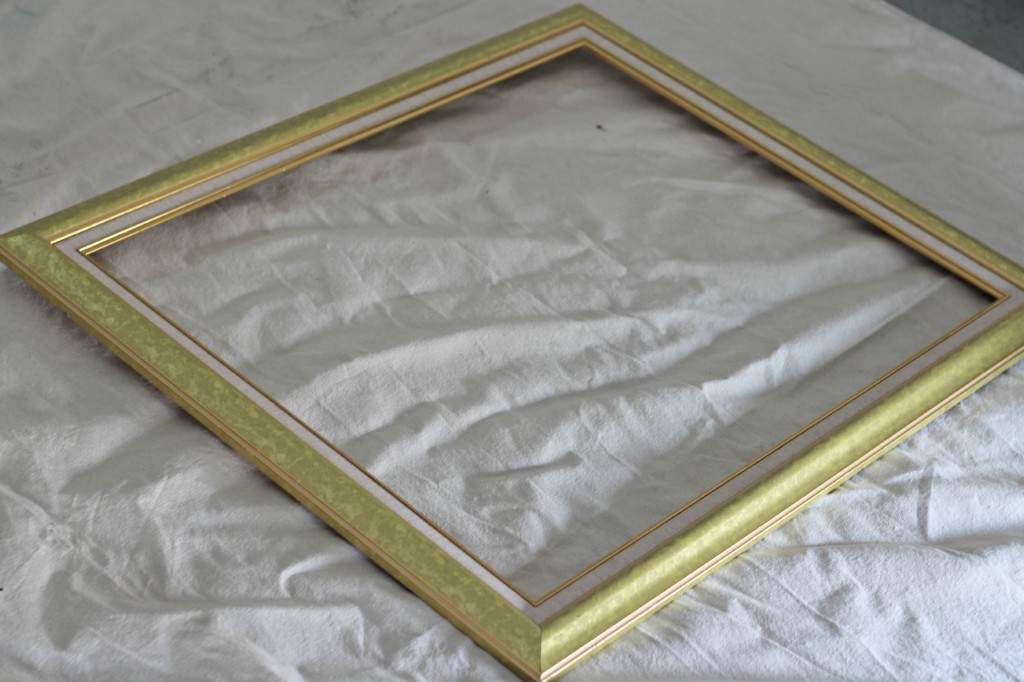 The first step was to cover up the old finish with a beautiful new paint color. I used Valspar Tropical Oasis spray paint. I'm renting and can't paint the walls so I add color to my spaces with accessories and art.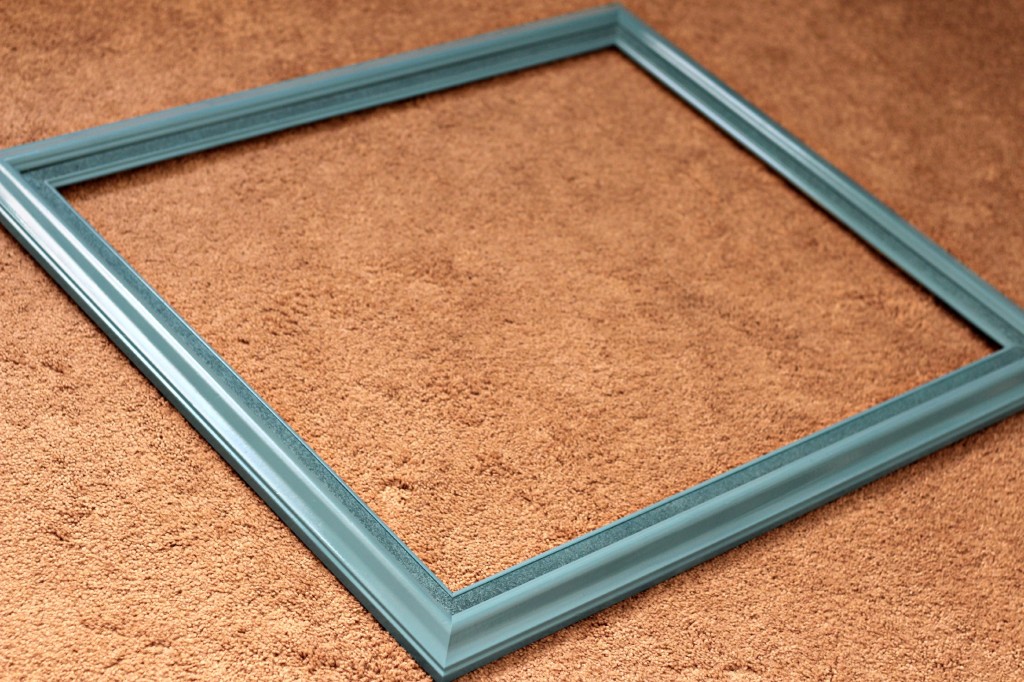 I bought a large piece of cork board from an office supply store then cut it down to fit inside the frame. The cork is easy to cut to the right size using a ruler and xacto knife. I don't mind the look of cork but wanted something a little more finished and beautiful so I bought fabric to cover the cork before I framed it. I usually just fold the corners of the fabric in and glue, but I couldn't have bulk in the corners or it wouldn't fit in the frame so I cut a notch out of the fabric. I wrapped the fabric around to the backside of the board and used hot glue to secure it into place.

Then I realized I had a little problem, the cork board was too thick for the frame. I would normally use glazier points to secure the cork in the frame but that wasn't going to work this time. Staples were another option but the frame was so thin in that area that I didn't think I would be able to use staples without them coming through to the front of the frame. I decided to give duck tape a try but wasn't thinking it was really going to work. Imagine my surprise and relief when it really worked and held up to me pushing on it to test out it's strength. Attach the duck tape to the back side of the frame and cork board piece on all sides. Push on the frame and cork a bit as you're attaching the tape to make sure it's securely in place.

The cork board is a bit heavy so I used Monkey Hooks to hang the frame. They hold a lot of weight but leave a small hole. You also don't need any tools to stick them through the wall.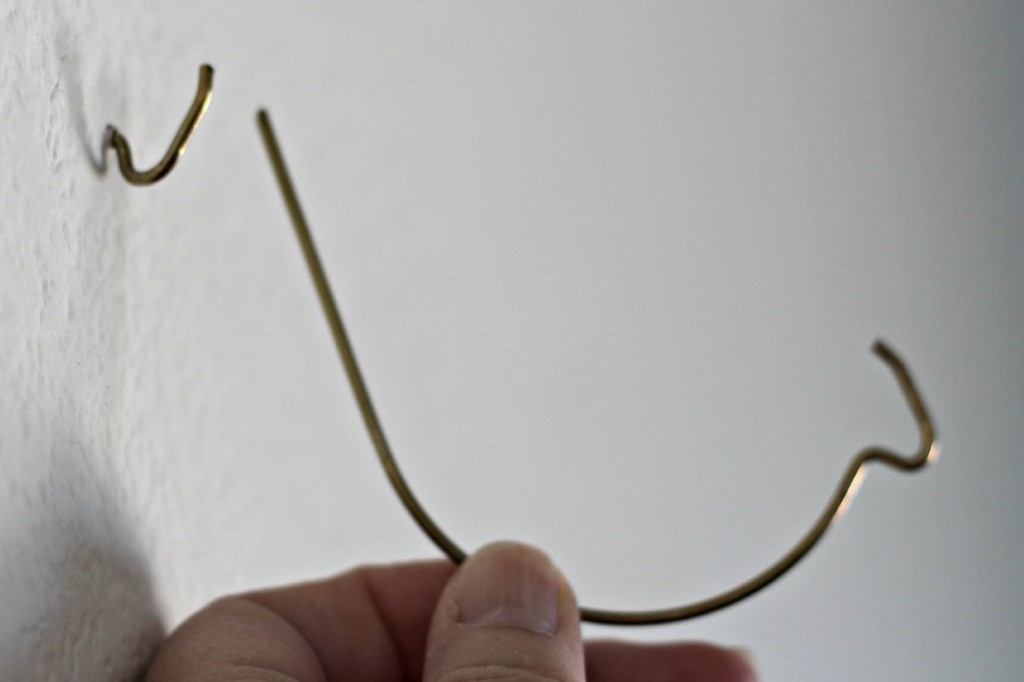 I love how it turned out!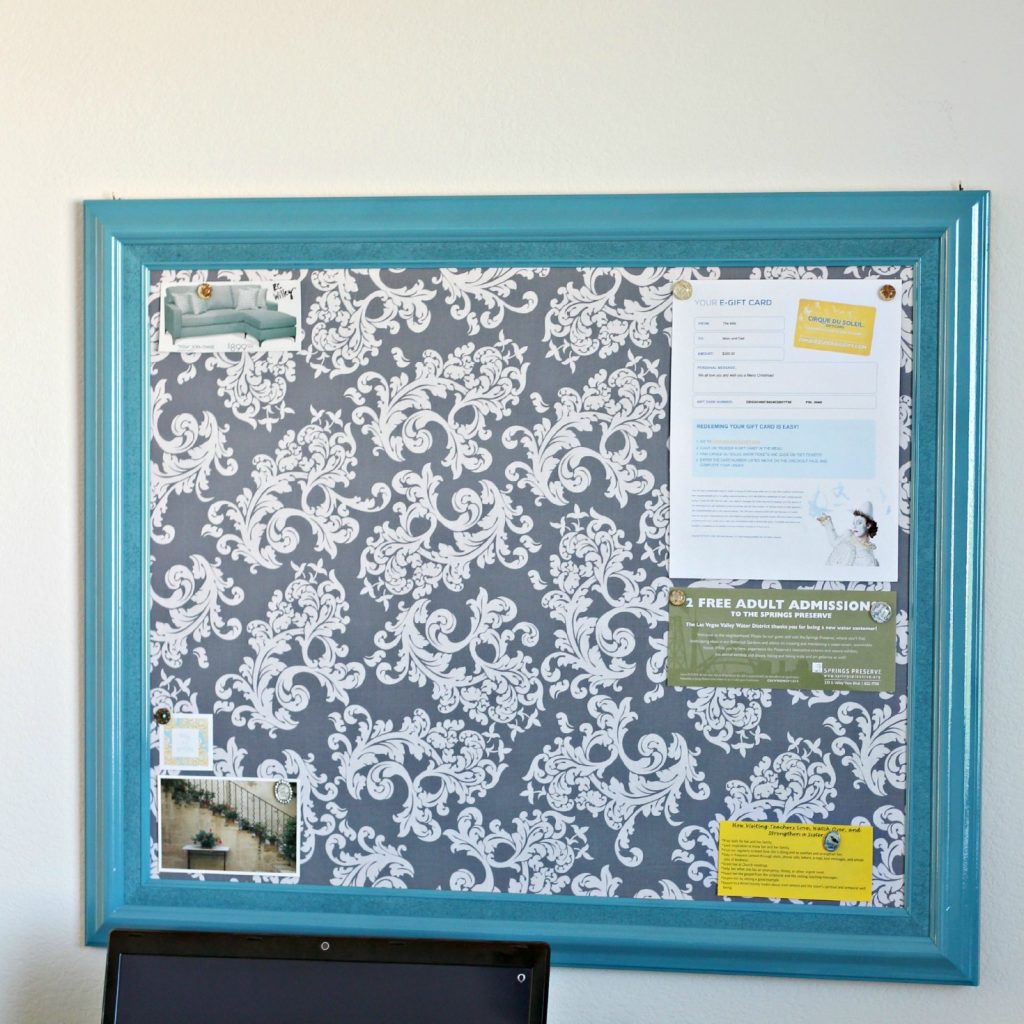 I made some changes to my desk area and love it even more now. If I'm going to be spending a few hours a day here I'm going to make sure I love it. Since the fabric covered cork board is so large and colorful it's the focal point for this area.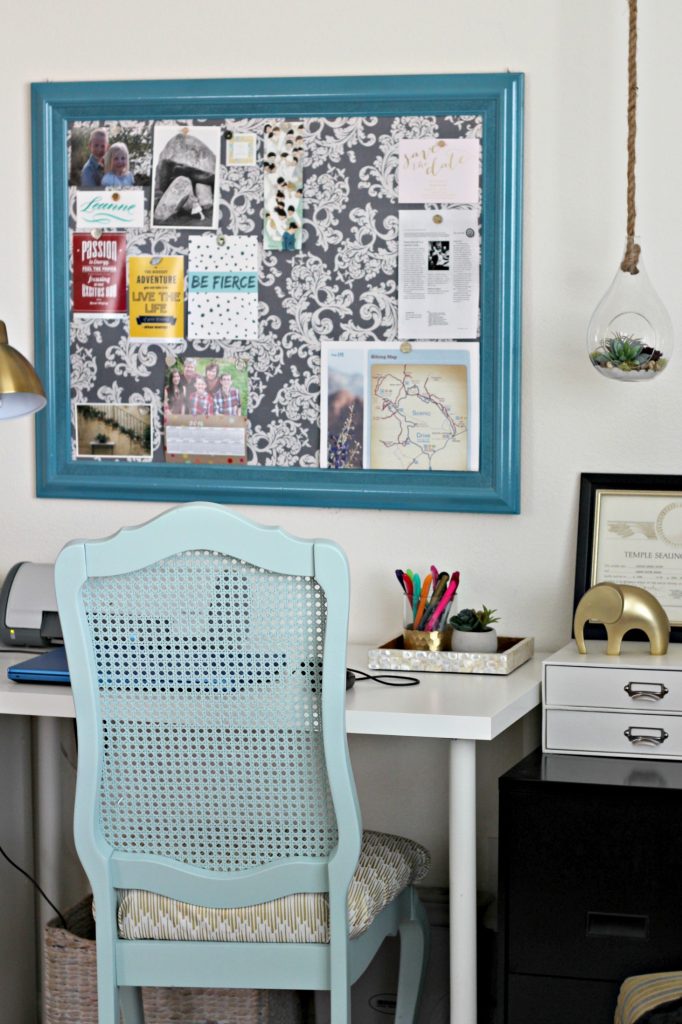 I also bought the desk chair for $5 and refinished it. I love refinishing thrift store items and fitting them into my decor. What have you refinished lately?