My favorite part of Summer is picnicing with my family. My kids are older and we only have a few Summers left so family time is important. I always have a picnic basket packed with essentials so all we have to do is add the food and we're on our way. Thank you Bush Brothers for sponsoring this post and letting me share my favorite Summer Bean Salad with Lime Dressing.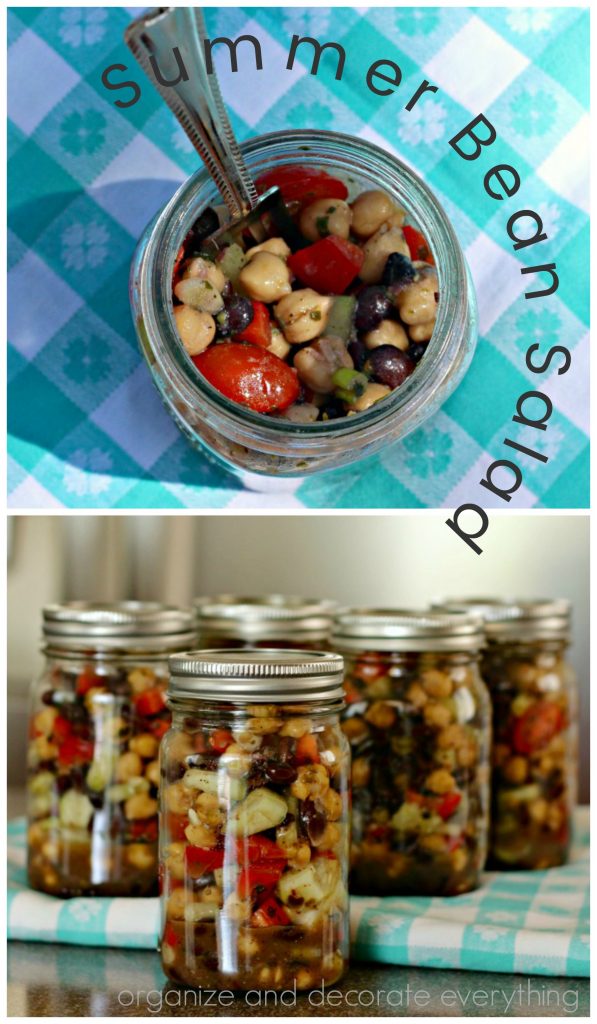 Since we live in the desert we like to take our picnics up to the mountains to get away from the Summer heat. It also gives us more time together as a family to talk, explore, and play games. Don't forget the eating part too. I always bring extra food because we usually get hungry again and are ready for a snack.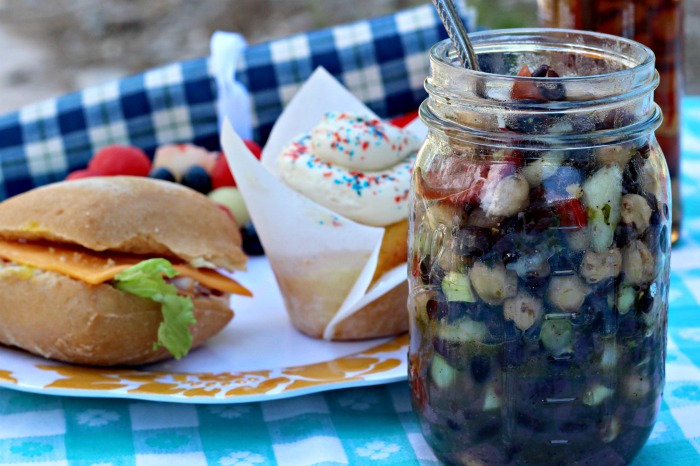 This is one of our favorite salads because it's healthy and full of protein, but also full of flavor. I chose black beans and garbanzos because those are our favorite but the recipe is very versatile so you can choose your favorite beans to substitute. Of course, Summer means fresh produce so while I was at Walmart shopping for more Bush's Beans I made sure to get some fresh fruit and vegetables too.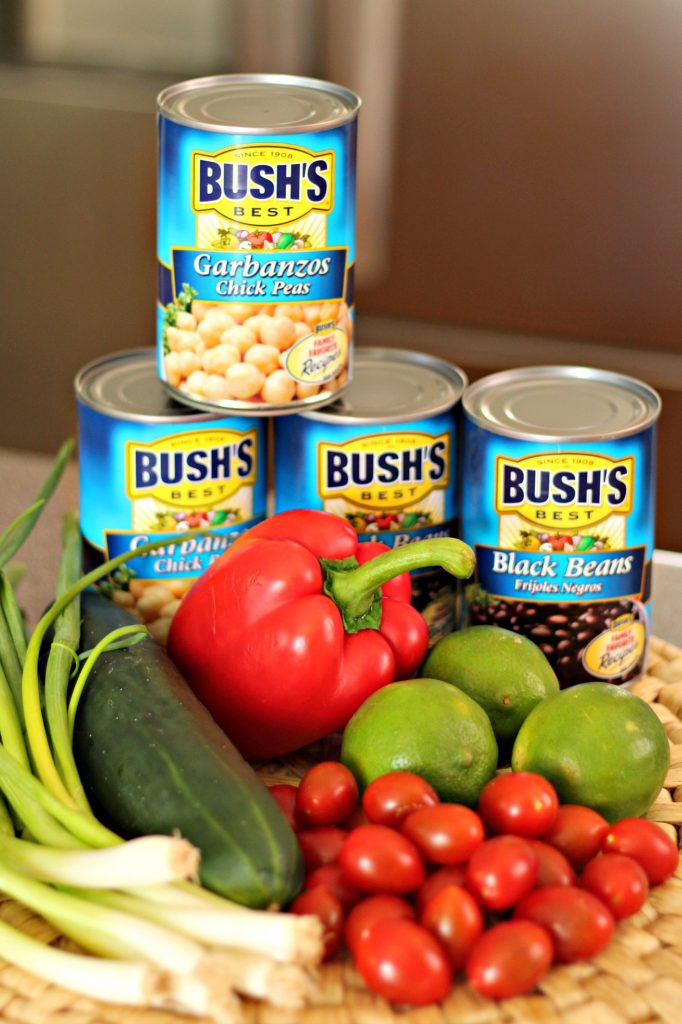 Summer Bean Salad ingredients:
2 cans Bush's black beans, rinsed and drained
2 cans Bush's garbanzos, rinsed and drained
1 red bell pepper, chopped
1 cucumber, chopped
small bunch of green onions, chopped
20-25 cherry or grape tomatoes, halved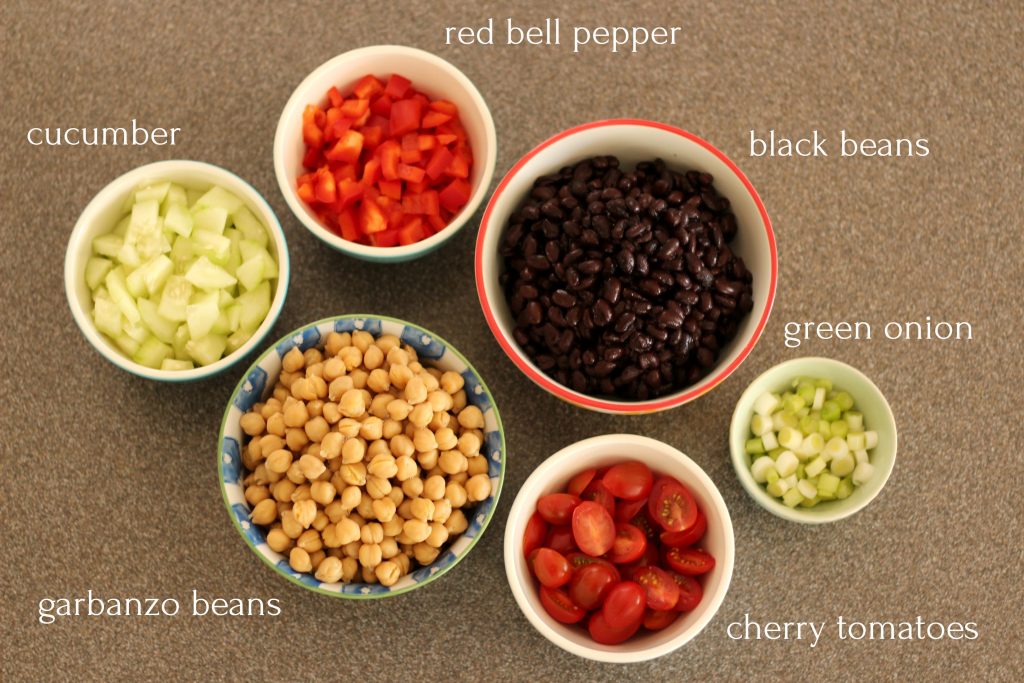 Mix together in a large bowl.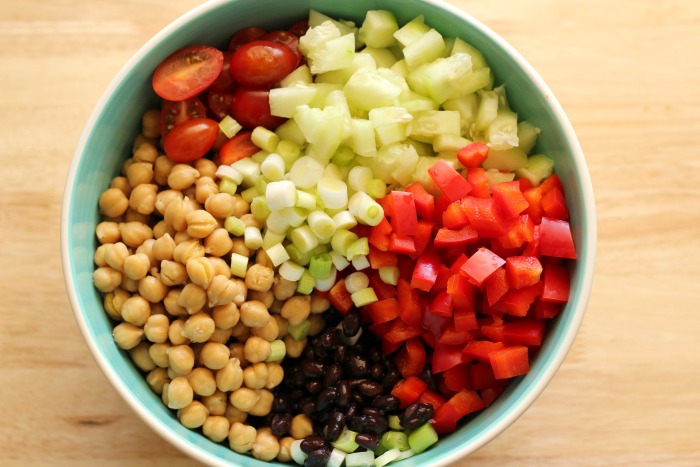 Salad Dressing ingredients:
3 limes, juiced
1 lime, zested
1/3 cup olive oil
3 tablespoons finely chopped cilantro or cilantro paste
2 teaspoons pepper
1 teaspoon salt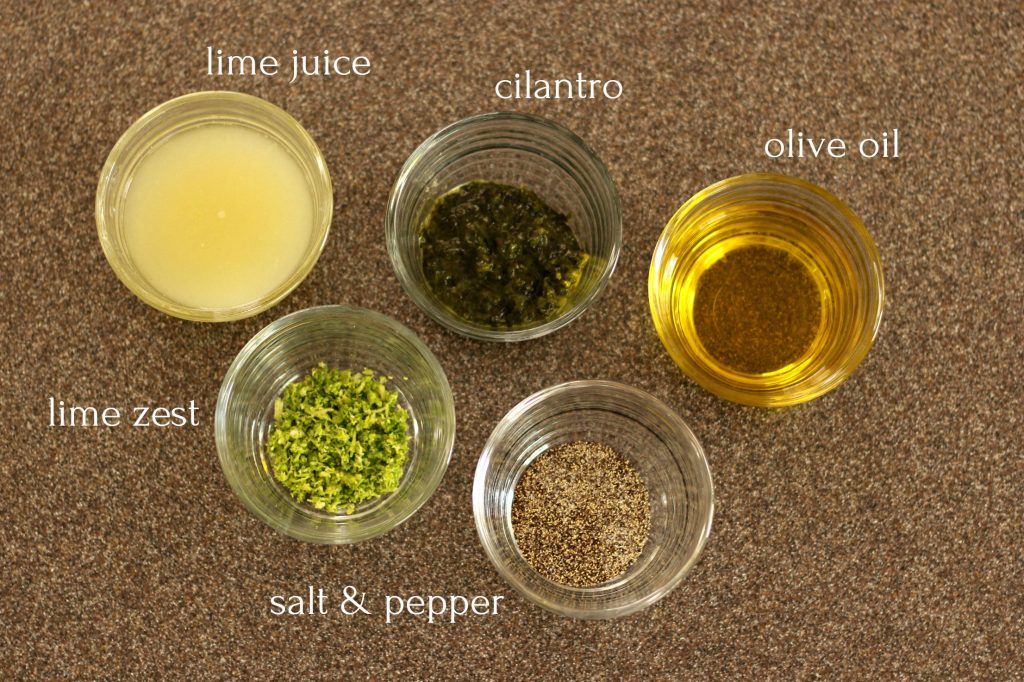 Whisk above ingredients together in small bowl. The fresh lime juice is what makes this dressing. It's so fresh and full of flavor.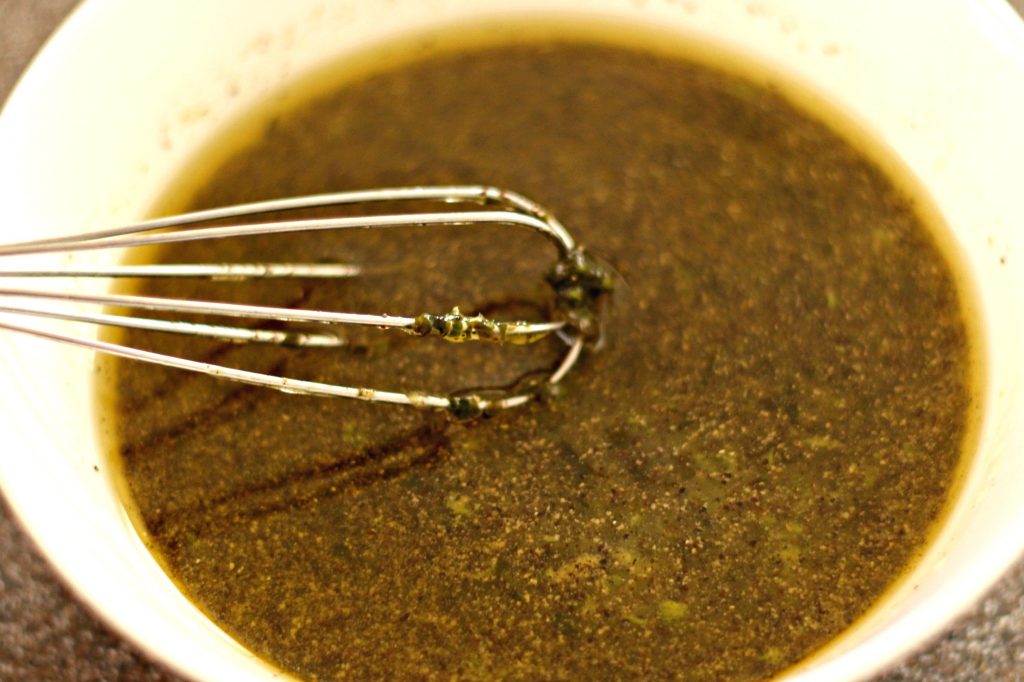 Pour dressing over salad and toss lightly. It's so easy and so good for you!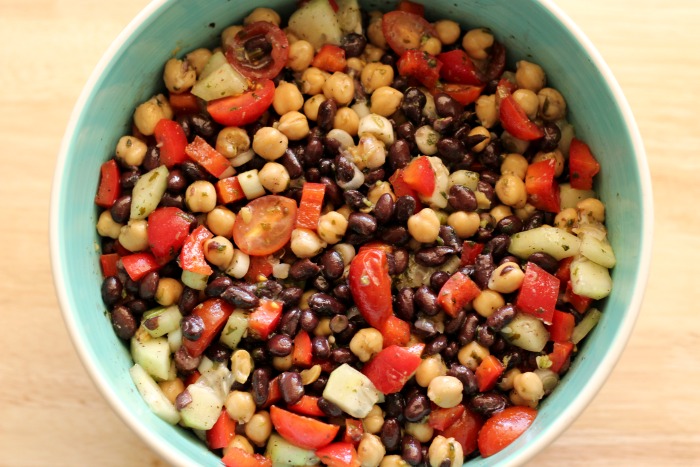 It's all I can do not to start eating this right away but it's even better after being refrigerated so I try to control myself. Okay, hubby and I did take a few bites but don't tell anyone.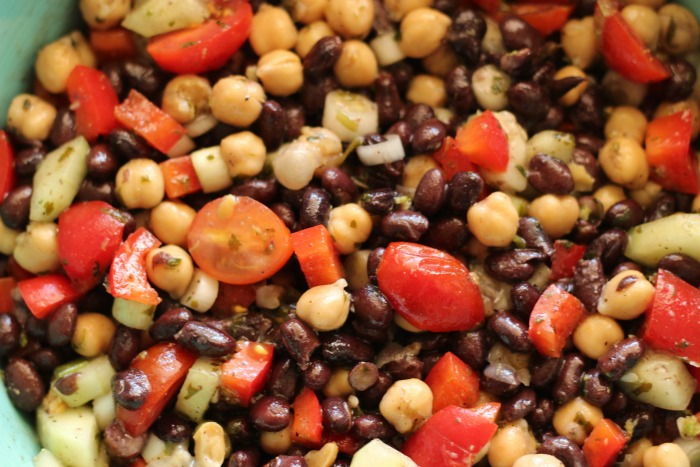 Several years ago I started putting our salads in jars for picnics. Sometimes I put them in individual jars and sometimes large ones. It's a tradition I started and everyone loves it so I continue to do it. It also makes it really easy to put them in the cooler to keep them cold. Any left over salad is easily placed in the fridge when we get home and there's no spills.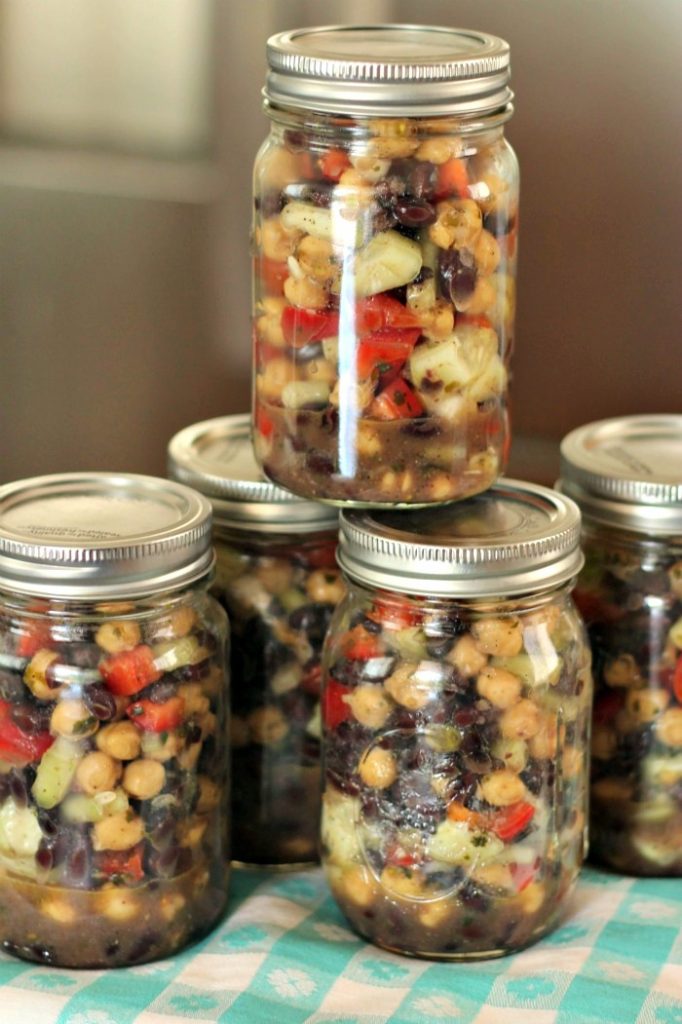 It doesn't take much effort to make picnics special so I let the kids choose specialty sodas, their favorite fruit, dessert, and make their sandwiches while I prepare the salad.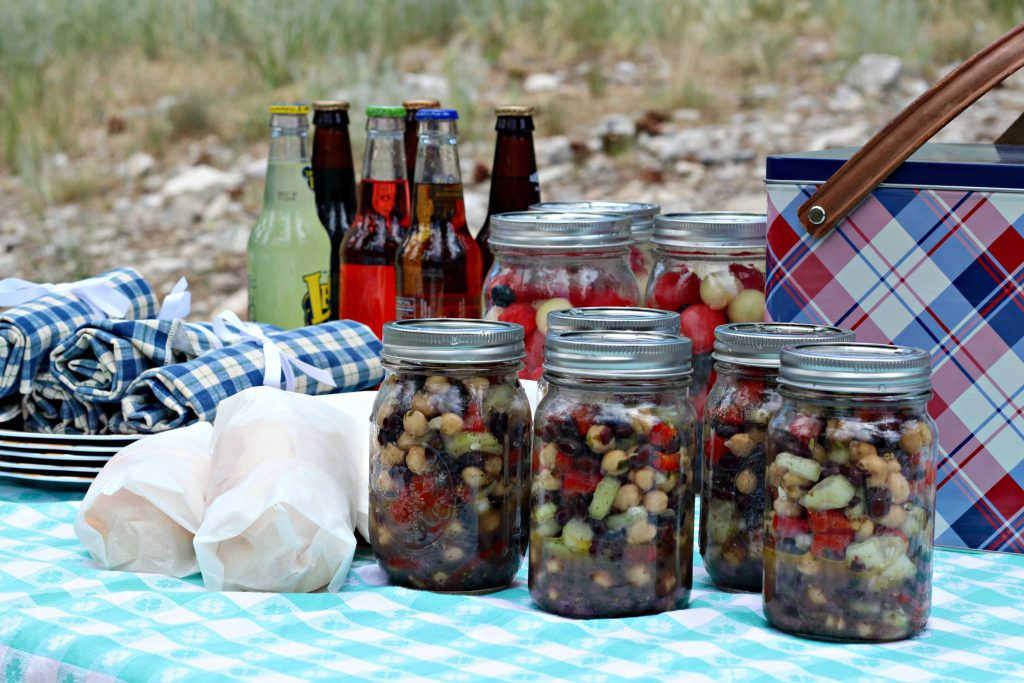 I made single serving salads this time, because I knew everyone would be extra hungry. To be honest I always have Bush's black beans and garbanzos in my pantry. Black beans are our favorite and we use them in a recipe at least once a week. I always have garbanzos in the fridge to put on my salad. I love the flavor and texture they add. Hubby loves pinto beans so I always have those on hand too. The thing I love about beans is that they're really easy to substitute in recipes and you're still getting all of the nutritional value.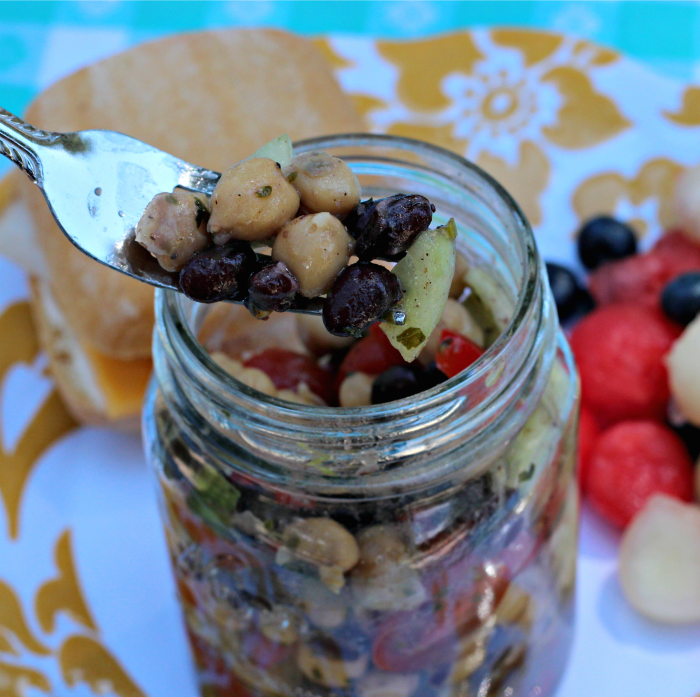 Here's a few more tips to make picnicing fun and easy for the whole family:
*Like I said before I have a picnic basket packed with the essentials so we only have to add the food and drinks and go.
*I made this Picnic Utensil Carrier to hold all the eating utensils and wet wipes. It's also a napkin and rolls up for convenience.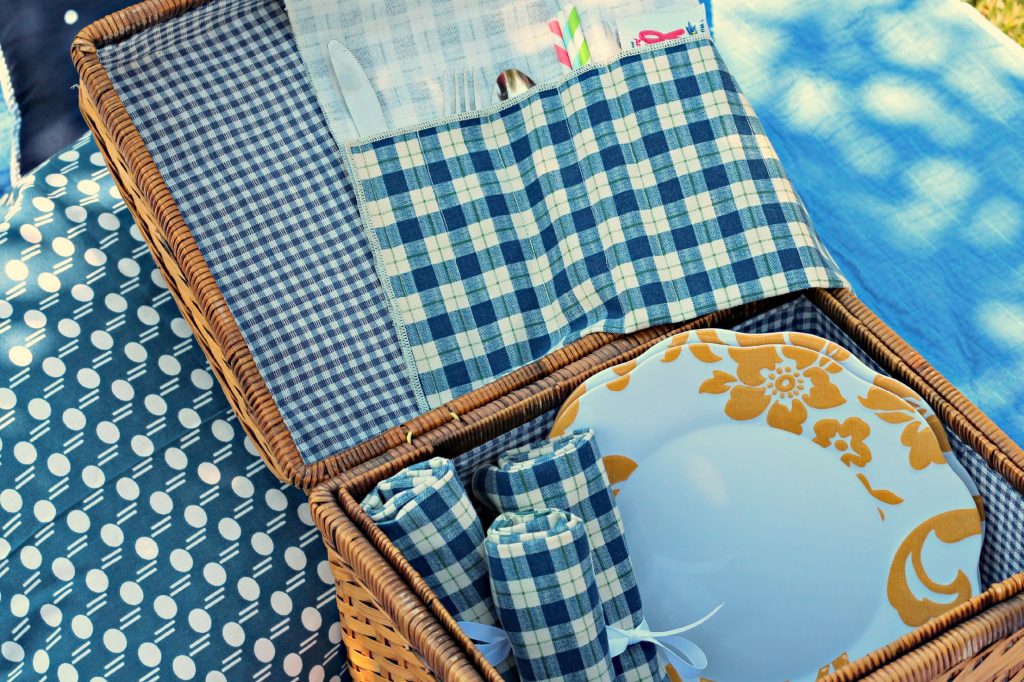 *Always have a few grocery bags to carry trash and dirty dishes and utensils in. There might not be a trash can around.
*We always have a couple tablecloths and blankets because tables aren't usually clean and sometimes we want to sit on the ground.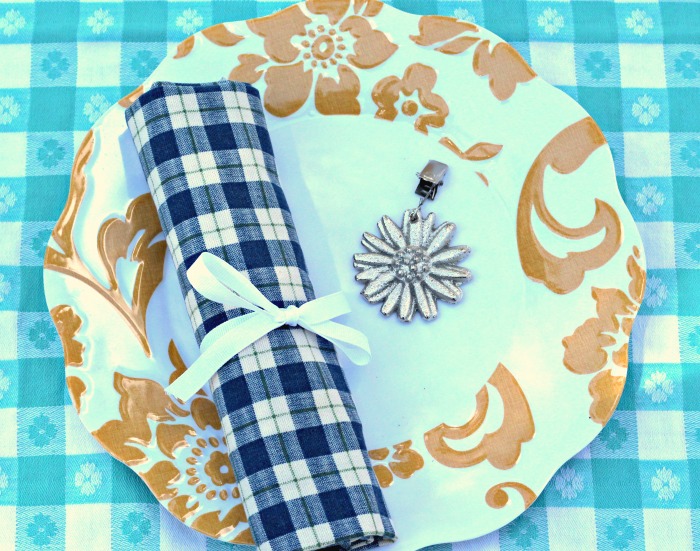 *You never know when the wind will pick up so I use weights on the corners of the tablecloths to keep them down.
*Don't forget toys like frisbees or balls or even board games or cards.
*And if you have a firepit handy you might want to bring s'more fixin's.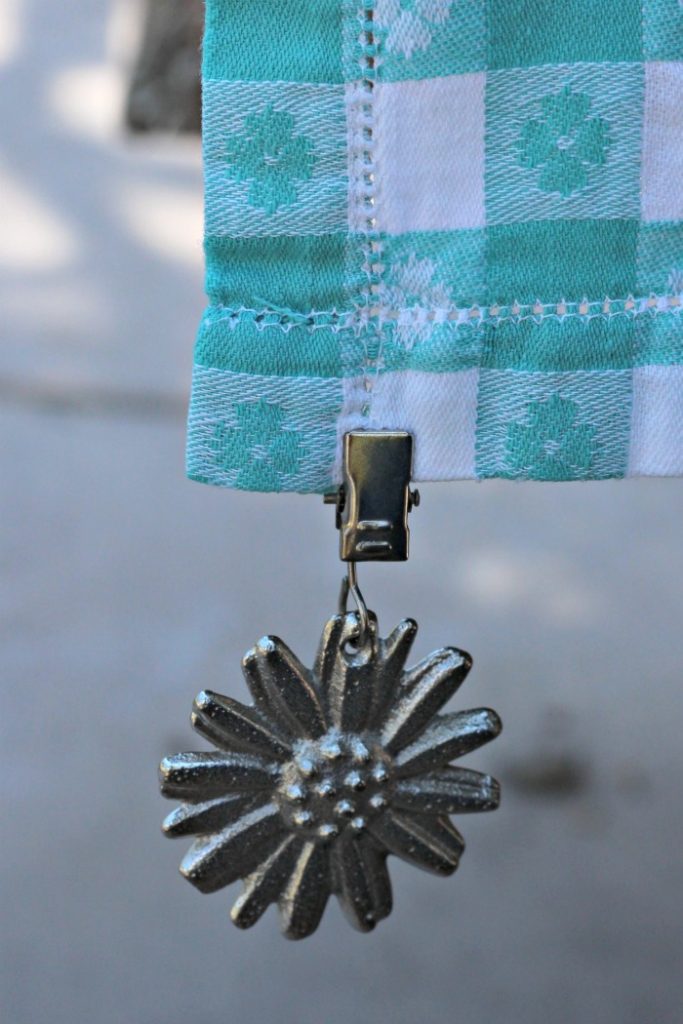 Most of all enjoy great food, great company, and great surroundings. Make sure to check out the hashtag #mybestwithbushbeans for more delicious recipes using Bush's Beans.