What is it about buttons that I can't help buying them even if I don't sew that much? I love all of the different colors, shapes, sizes, and patterns they come in. Luckily they are also great for all kinds of craft projects. I remember seeing button flowers when I was young and thinking how pretty and dainty they were. These Button Flowers are so cute and easy to make. You'll be hooked! You can mix and match any color of buttons to match your home decor or any holiday. They make such a sweet little bouquet.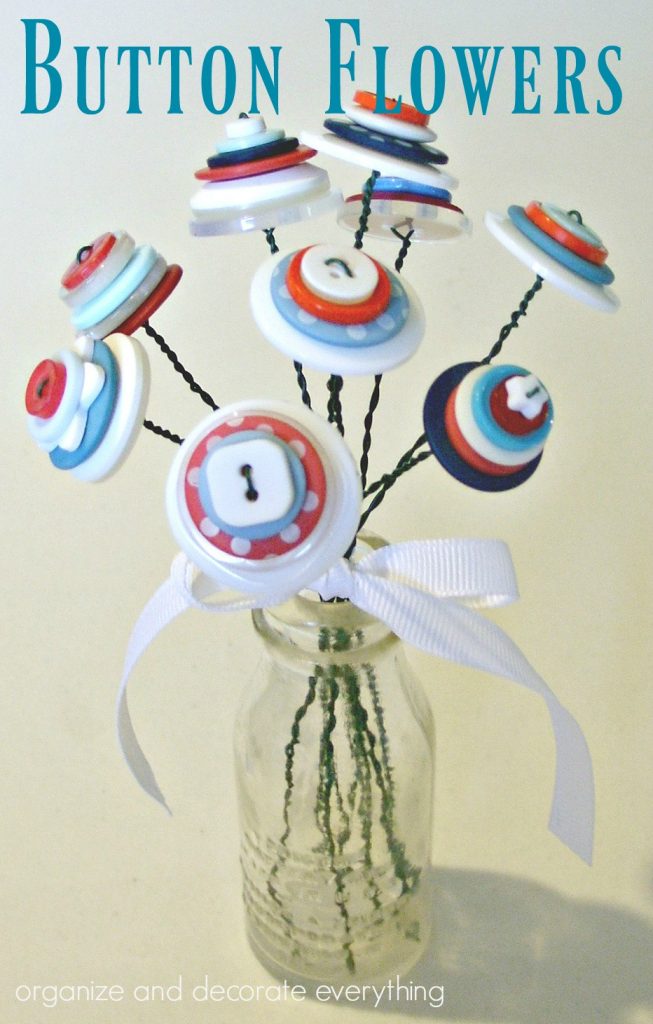 Affiliate links have been added to make it easier for you to purchase the products used. There is no additional cost to you. 
Supplies needed:
buttons (all colors, shapes, sizes)
floral wire
wire cutters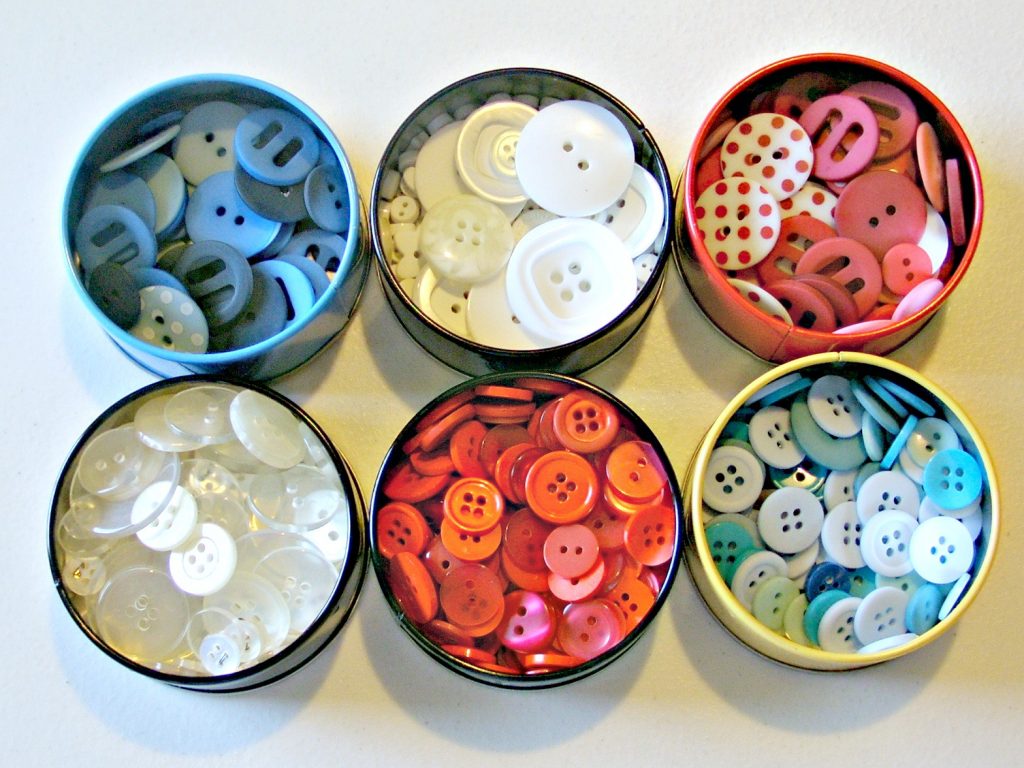 Place the buttons in different stacks using different sizes, shapes, and colors. Use 4-7 buttons for each flower. Make them as unique as possible.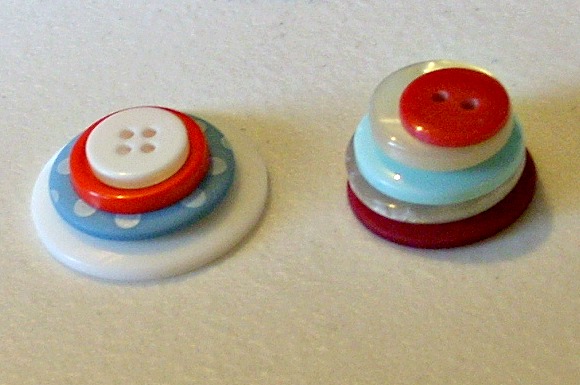 I already had the floral wire on hand so I'm not sure what gauge it is. It's green floral wire though and pretty easy to manipulate. I measured the wire 15″ long, knowing it was going to come out at about 7.5″ once I folded it in half. You can make the wire steam as long or short as you like.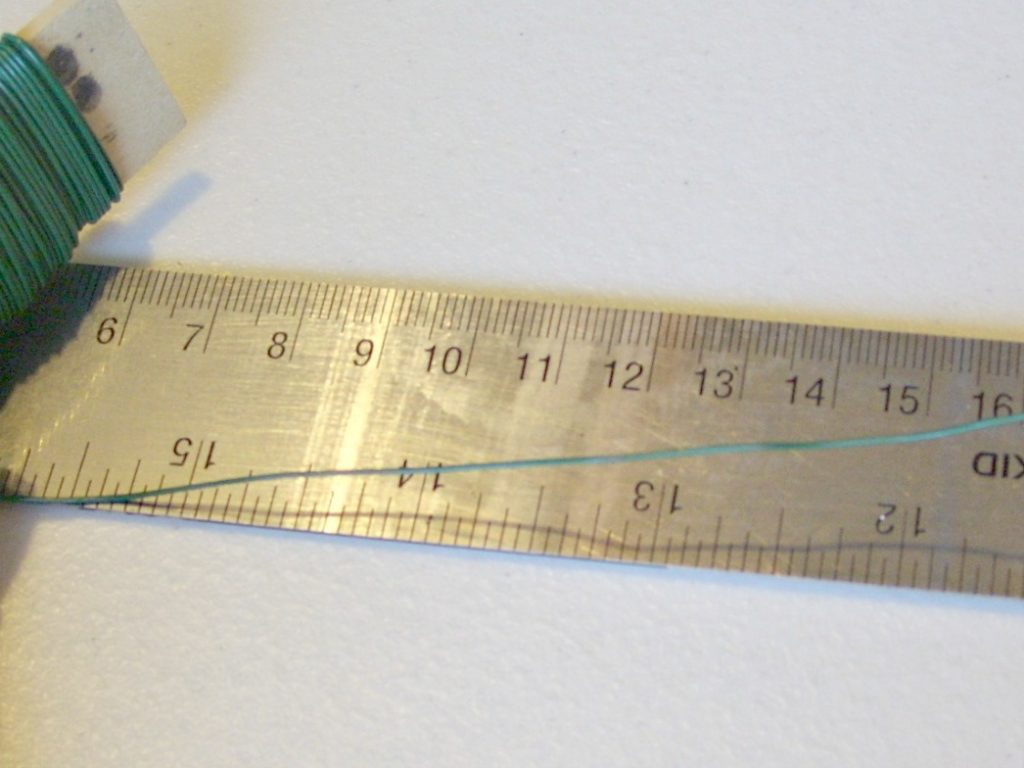 Fold the wire in half and string the buttons onto the wire starting with the smallest first. Make sure you push the buttons to the fold of the wire so it's as flat as possible. Continue adding buttons until you like the look of the flower.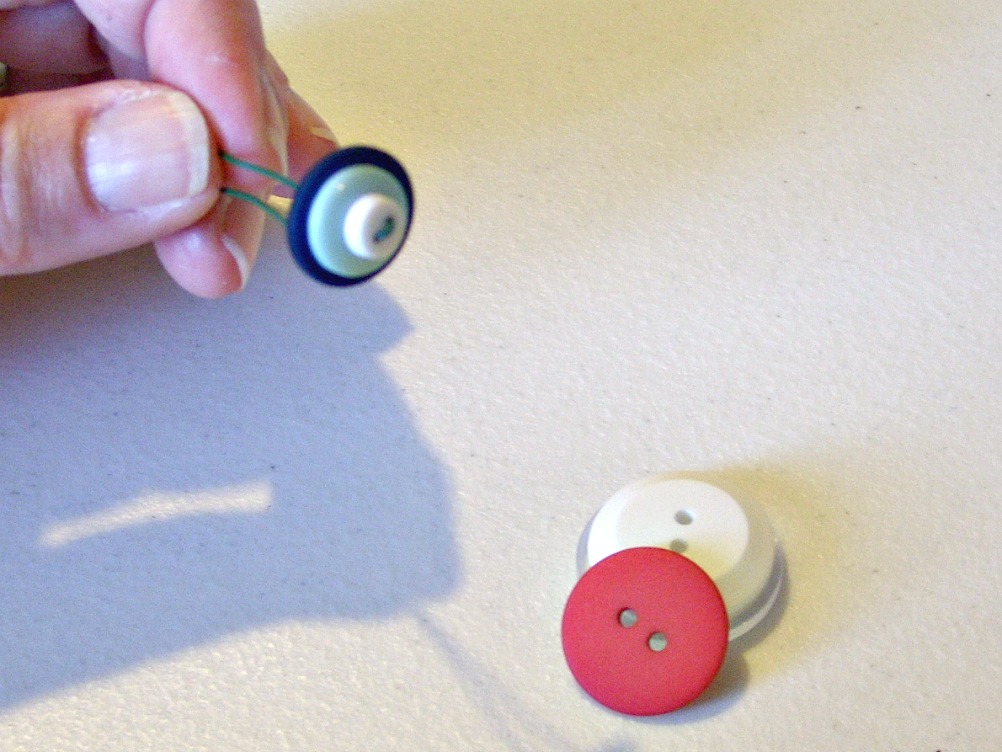 Twist the wire tight under the buttons to hold them firmly in place.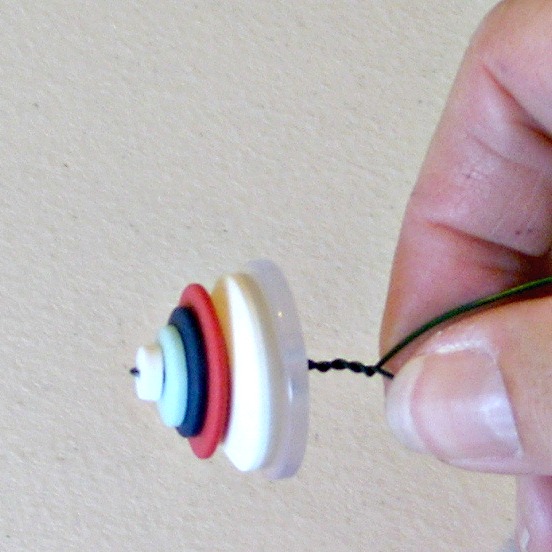 Then continue twisting the wire all the way down to form the stem.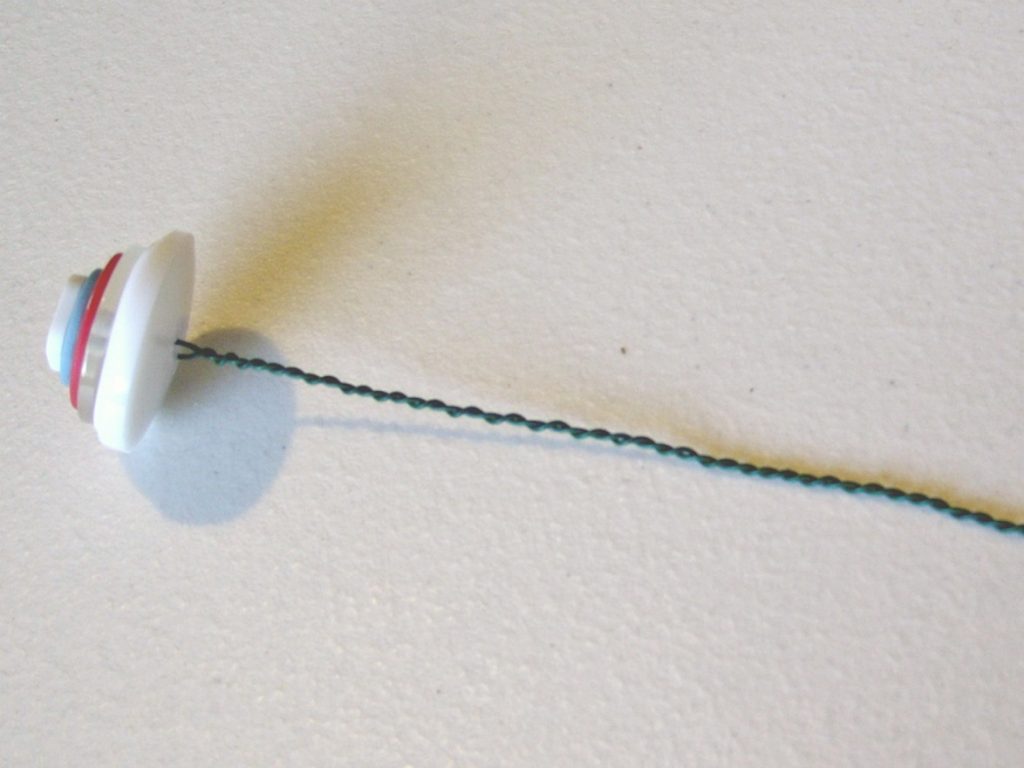 You can tie a ribbon around the middle of the bouquet and fan the flowers out a little. Or leave them simple and place them in a small vase.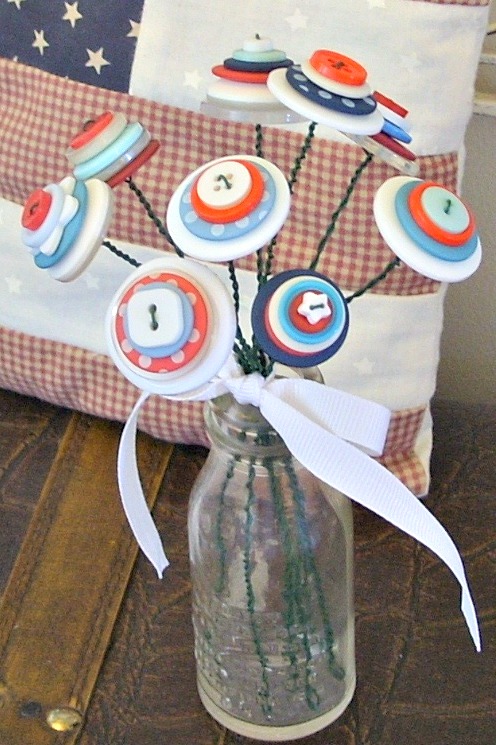 I have 9 flowers in my bouquet. Aren't they cute? Maybe I'll make some bright colored ones to display for the rest of Summer.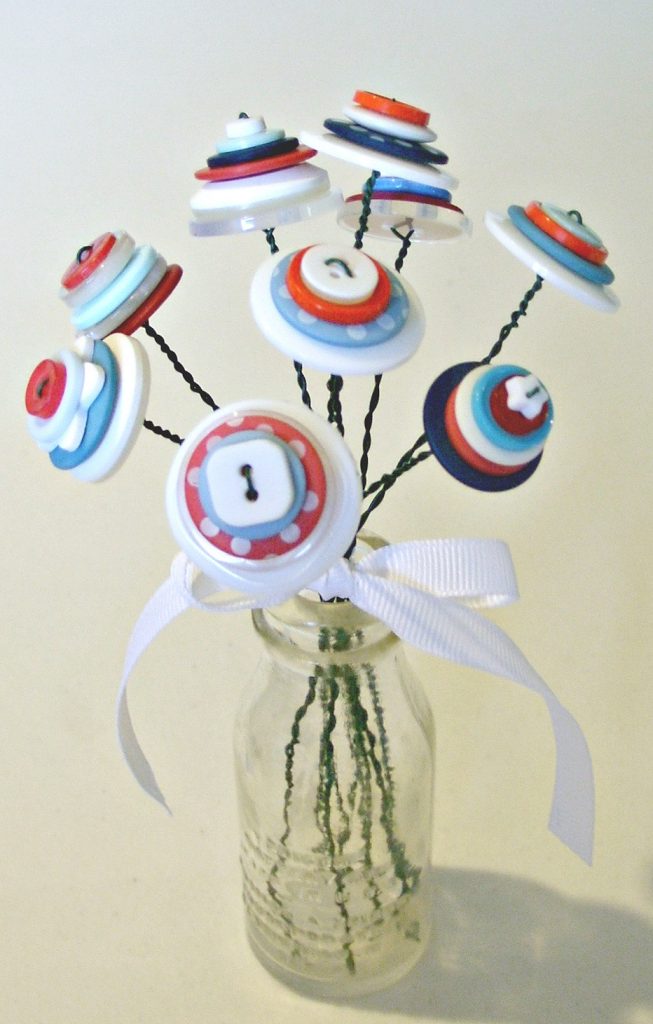 This is such a fun project and I love that we're creating things with items we already have.