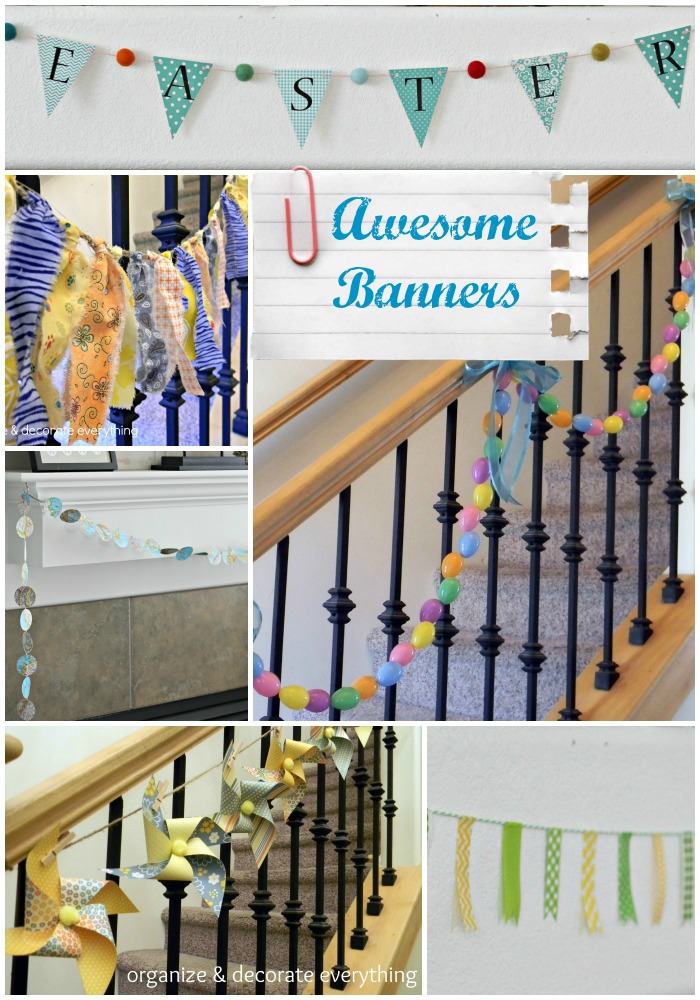 I'm sharing my Easter Banner plus a lot more awesome banners in this post. I love banners, buntings, garlands, especially this time of year. I don't know why but even having a backyard barbecue makes me want to create a banner. Most banners are easy to create and can make even the simplest get together seem special. So why not, right?!


Let's start with my Easter banner for this year. I love how it turned out and how it brought all the colors on the mantel together. I already had everything to make it but had just recently purchased the twine at Target.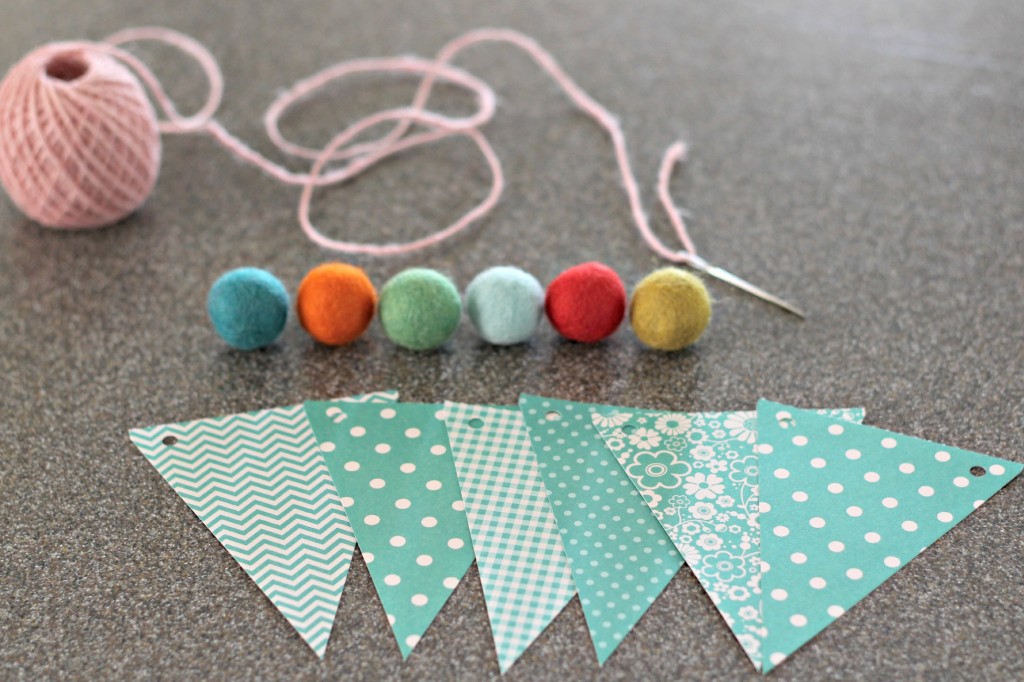 The banner kit is by Pebbles. It includes 24 banners but I am only using 6. The felt beads can be made or purchased at a craft store. The twine was purchased from the dollar spot at Target very recently. I also bought green and blue twine since it was only $1 and I knew I'd use it.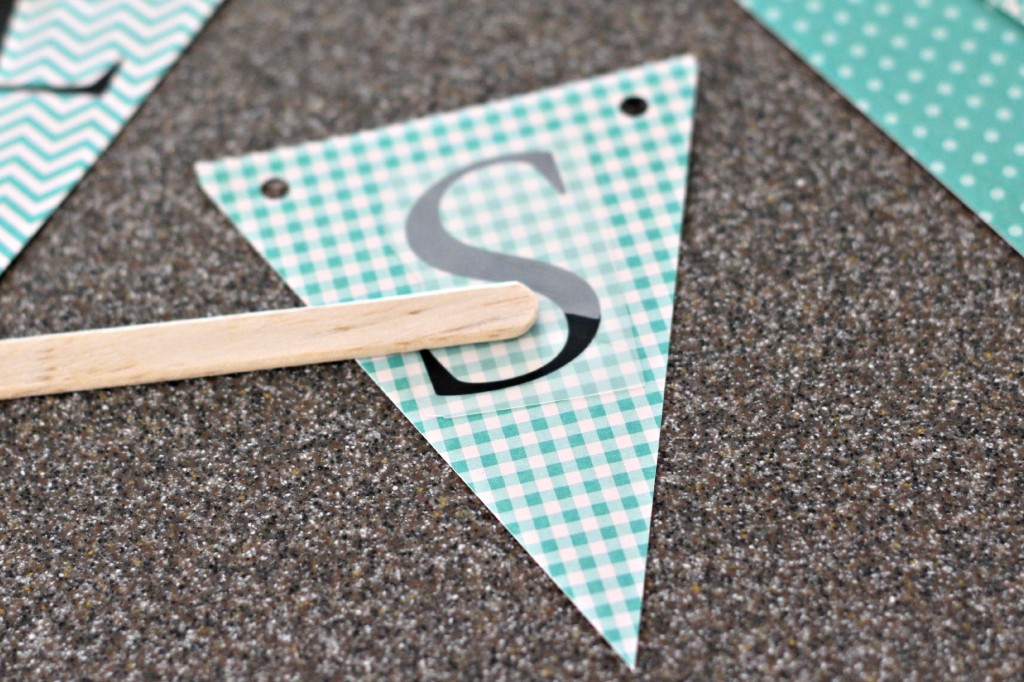 I used rub-on letters to spell Easter on the banner. The letters are a few years old and they were a little hard to use. Do rub-on letter go bad?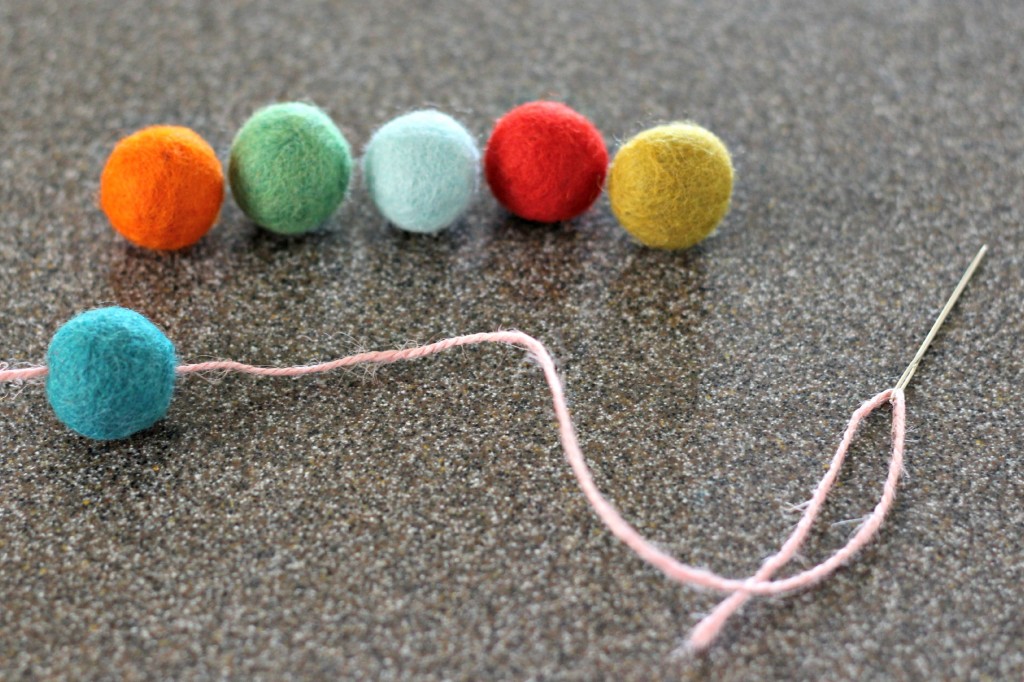 The beads were fairly easy to string. I had to use a kitchen gripper to help me pull the needle through some of them though.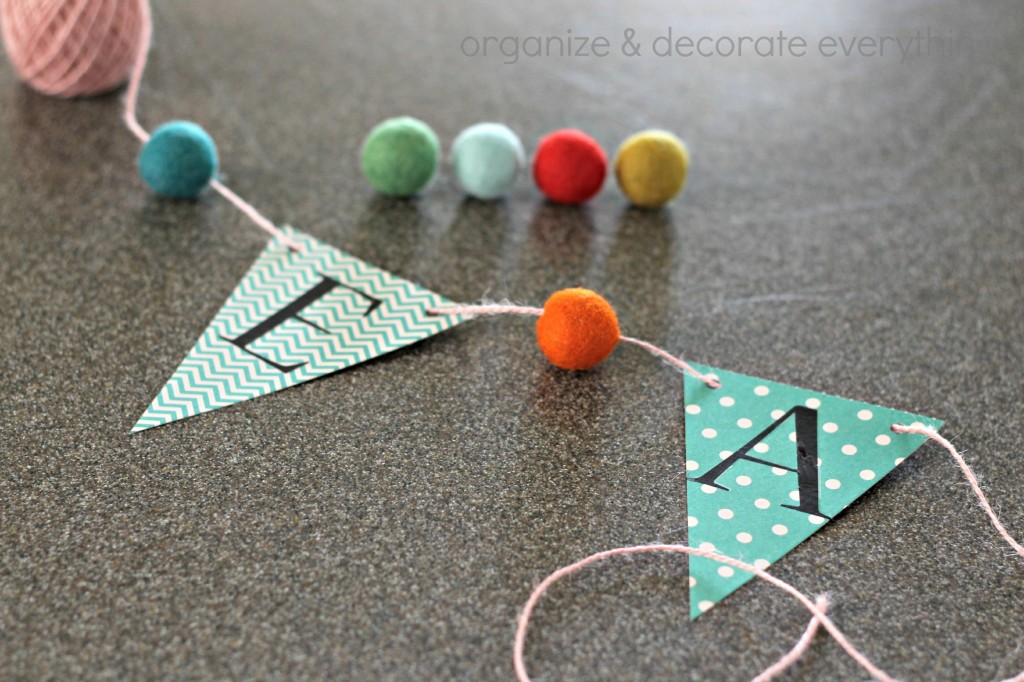 I made the banner alternating the beads and the banner pieces.

Sometimes it's just little details that make a difference. I secured the banner to the mantel using tape and then tied a bow on each end.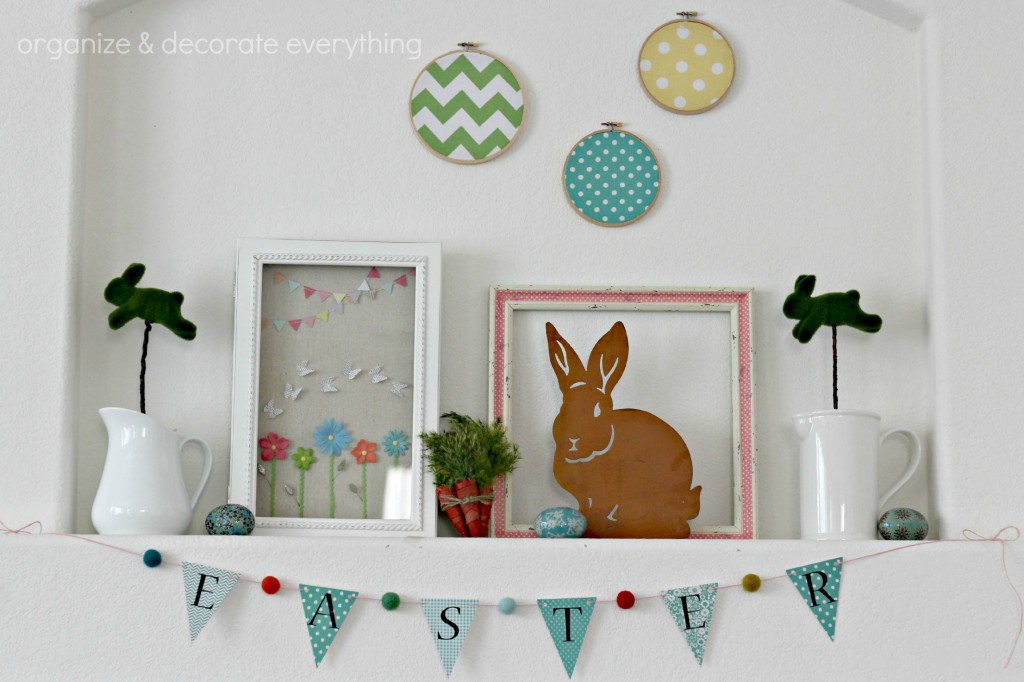 I really love my colorful Easter mantel this year and how the banner pulls it all together.
Here are more fun banner ideas. I'm sure I'll be making more banners in the next few months to share.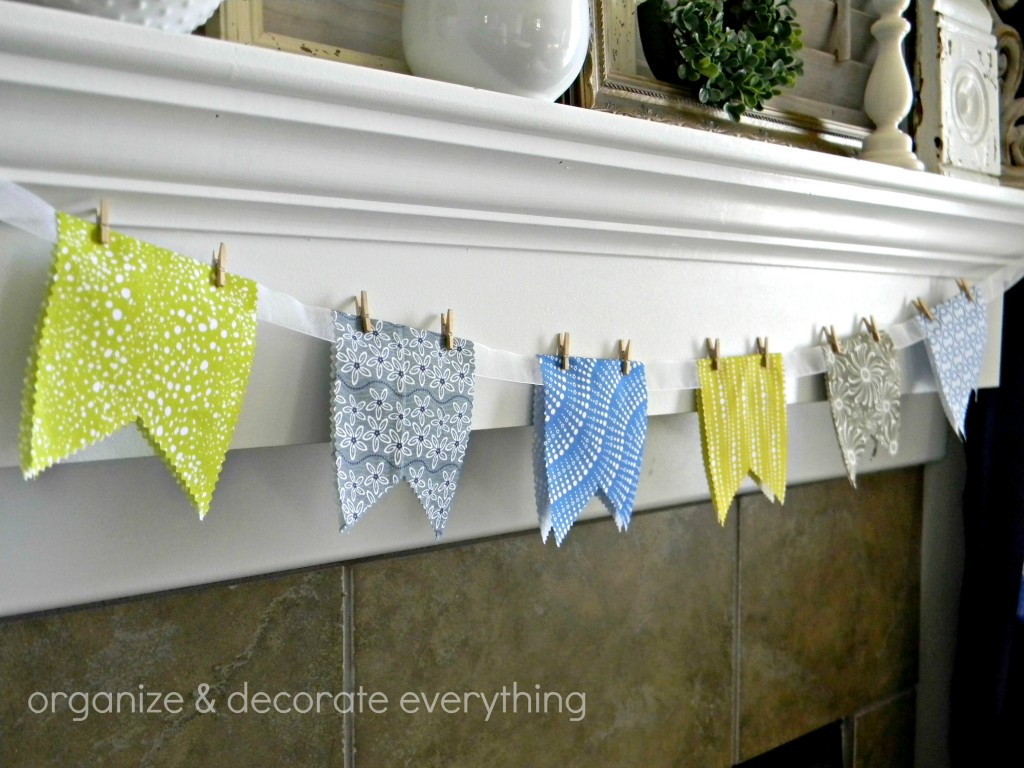 Fabric Banner
Which one is your favorite? What kind of banner, garland or bunting would you like me to share with you next?