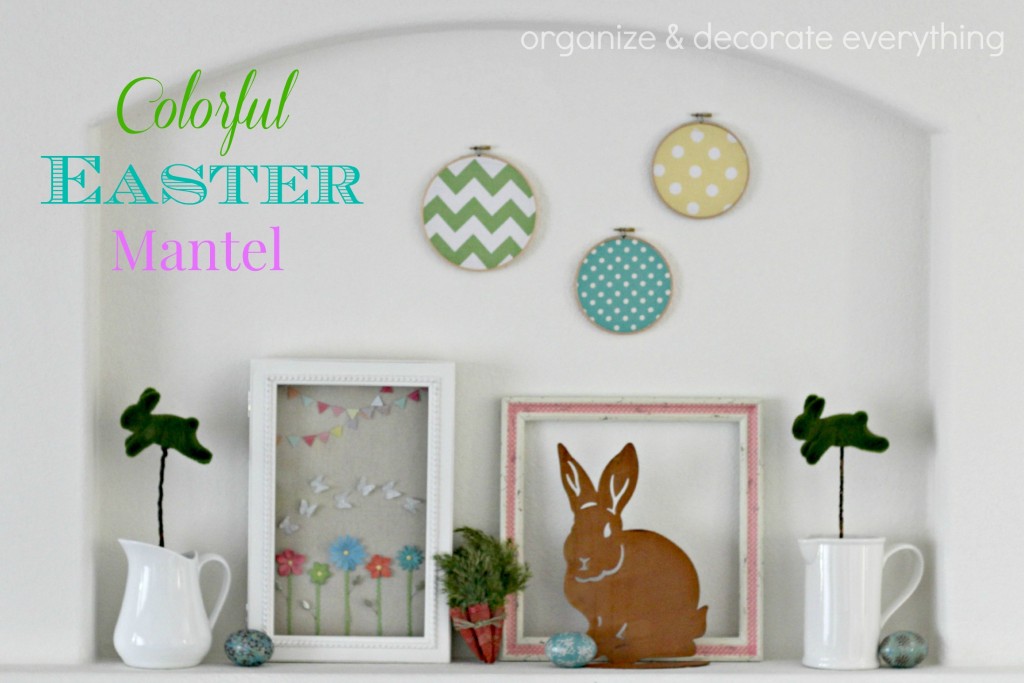 Wasn't it the first of March just a few days ago? Obviously, Easter is sneaking up on me. Before it's here and gone I thought I should decorate so, of course, I started with the mantel. And deciding to make this a cost-free decorating holiday, I used what I already had in my home to make this colorful Easter mantel.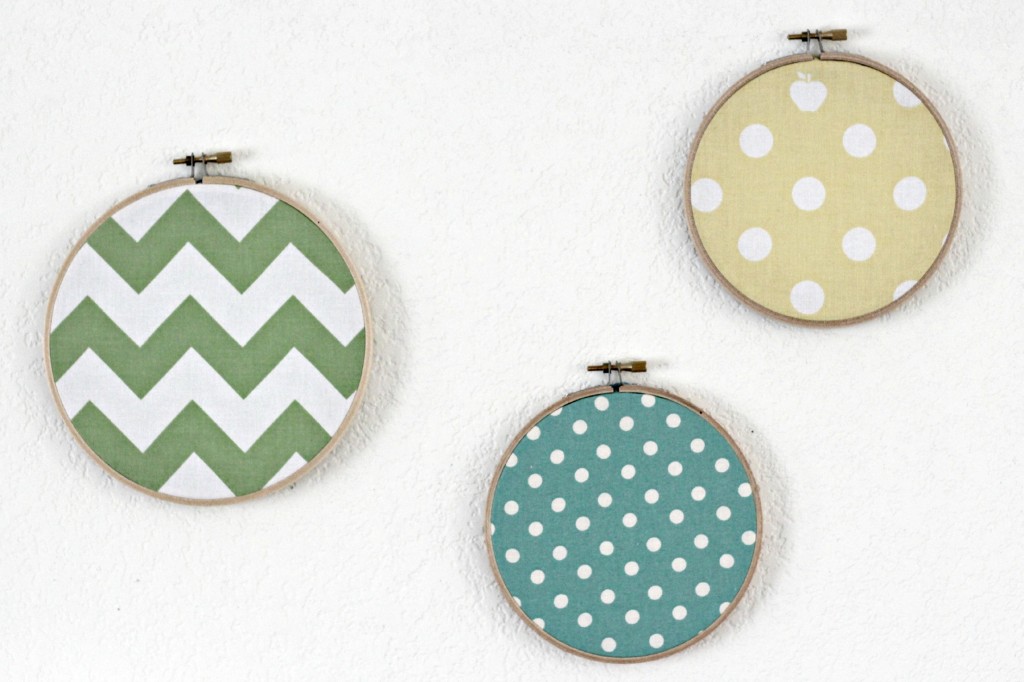 Let's start with the fabric hoops. The yellow polka dot and green chevron hoops are left over from the St. Partrick's Day Mantel. I changed out the other green one for this cute blue polka dot fabric.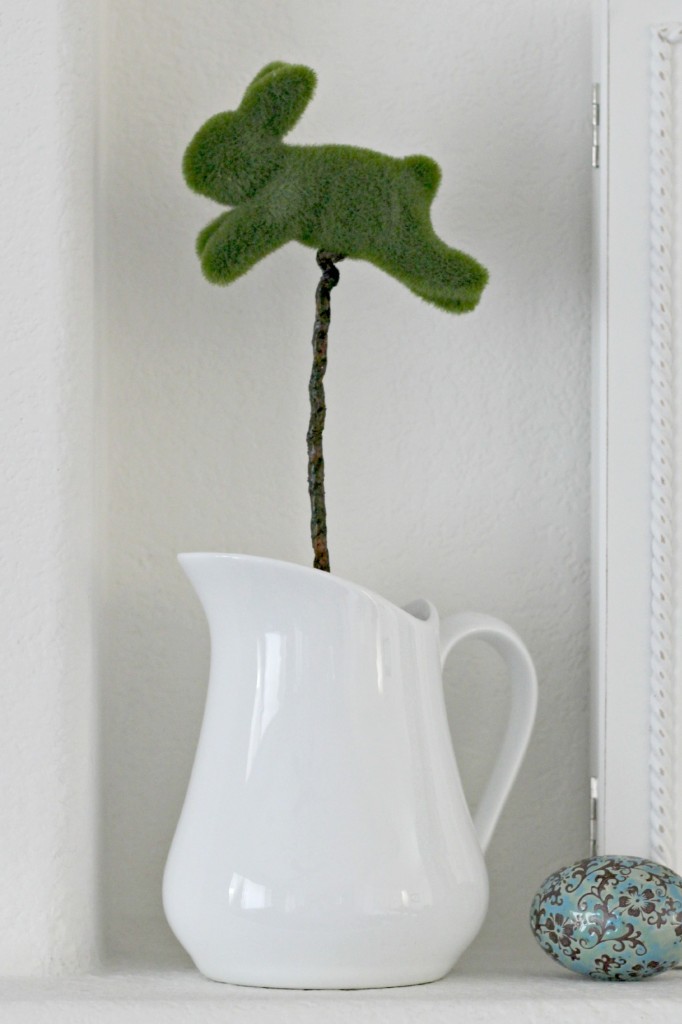 I bought the moss bunnies at Pier 1 a few years ago. As of last year they still had them in the store, they might still have them available this year.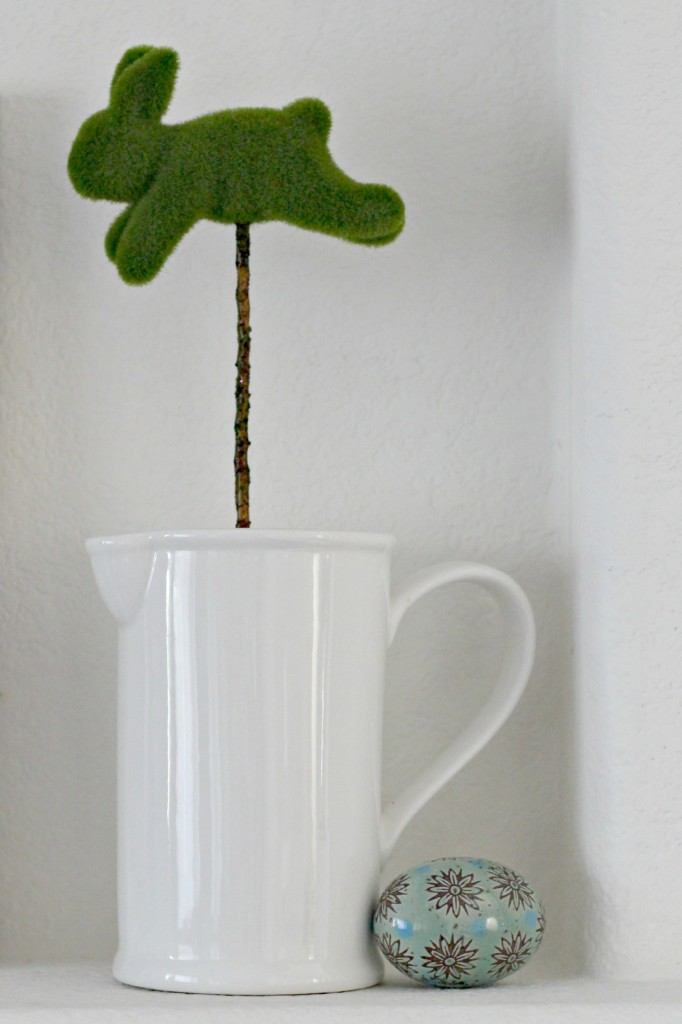 I placed small rocks from Dollar Tree in the white pitchers to hold the bunny topiaries in place.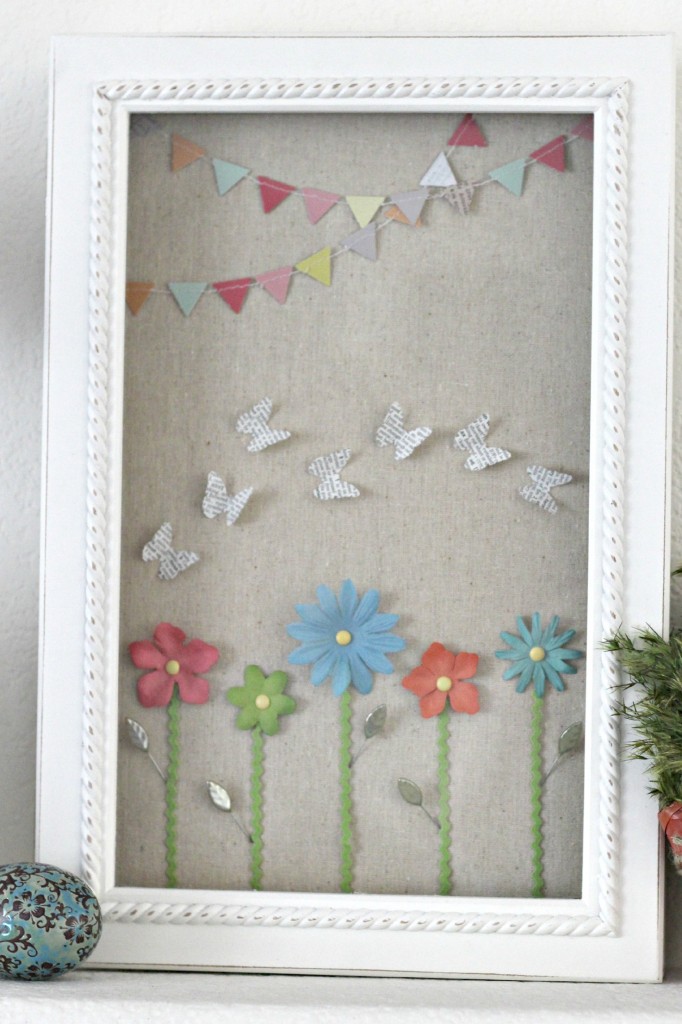 Click on the link for a tutorial of the Shadow Box Flower Garden I made last week.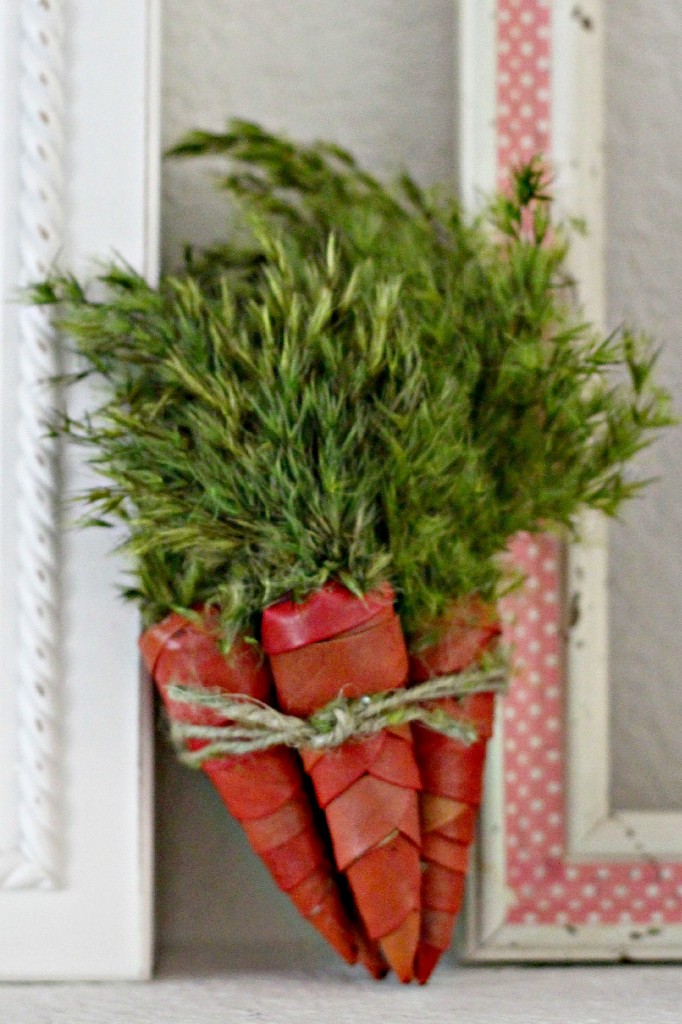 I purchased the carrots at a craft shop a few years ago, but I'm sure they would be fairly easy to make.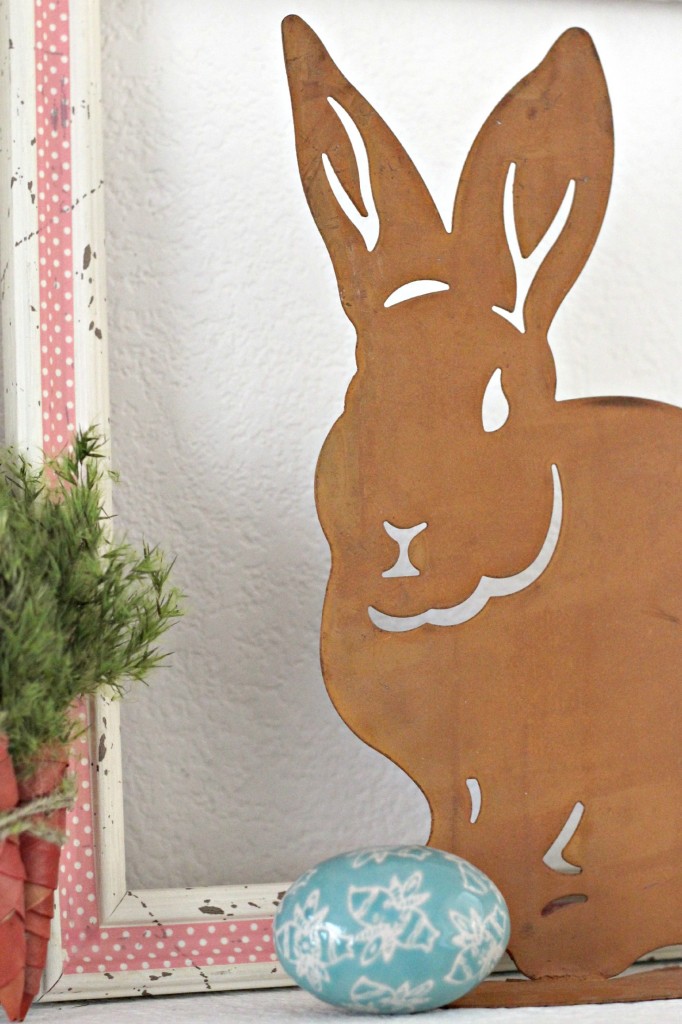 I have been so indecisive about this rusty bunny. I really love it, but am always tempted to paint him. I'll post it on instagram if I decide to give him a new paint color.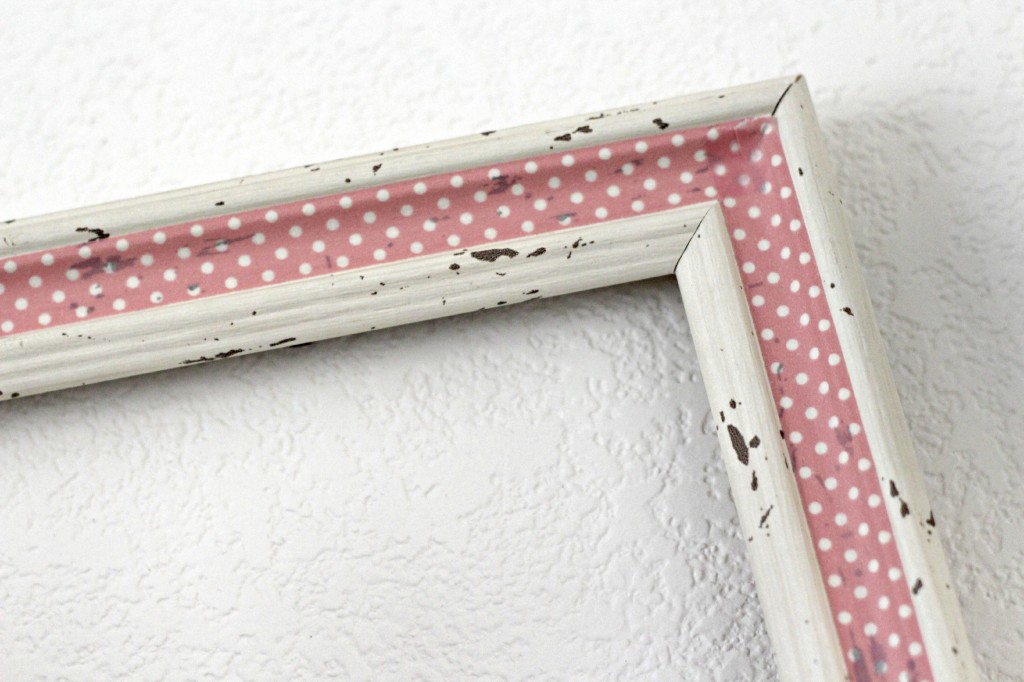 The frame needed a little color but I didn't want to paint it so I used washi tape to give it some color and pattern.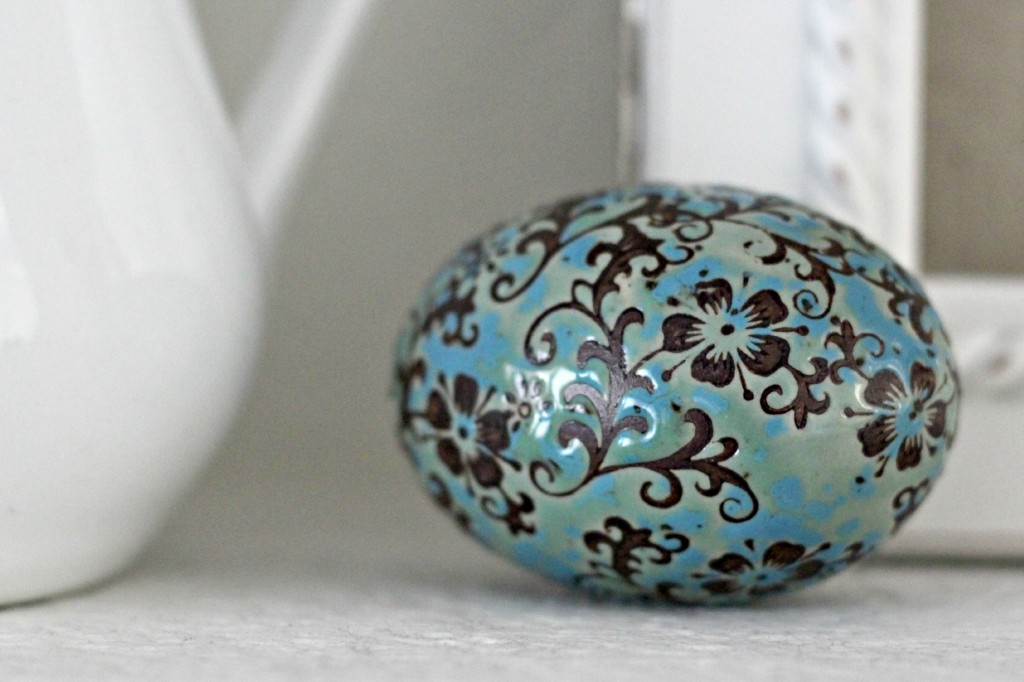 I bought some beautiful ceramic eggs years and years ago. I love them all, but this one is my favorite.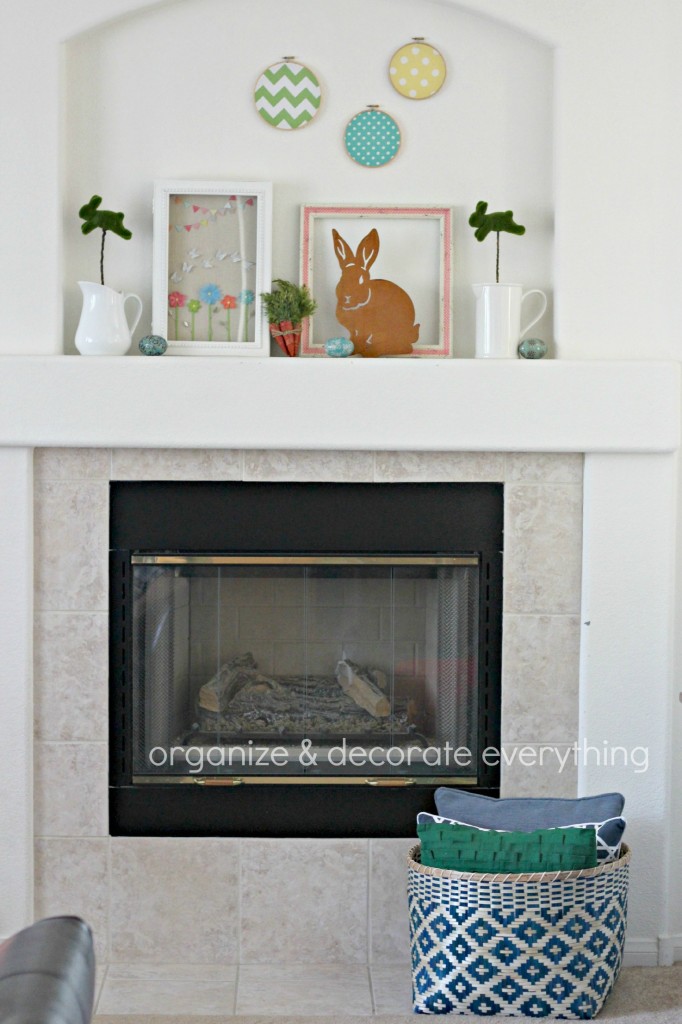 Now that the mantel is decorated it's time to decorate the rest of the house. I'm taking the weekend off to spend time with the family, but I will be back on Monday to share some fantastic banner ideas with you.