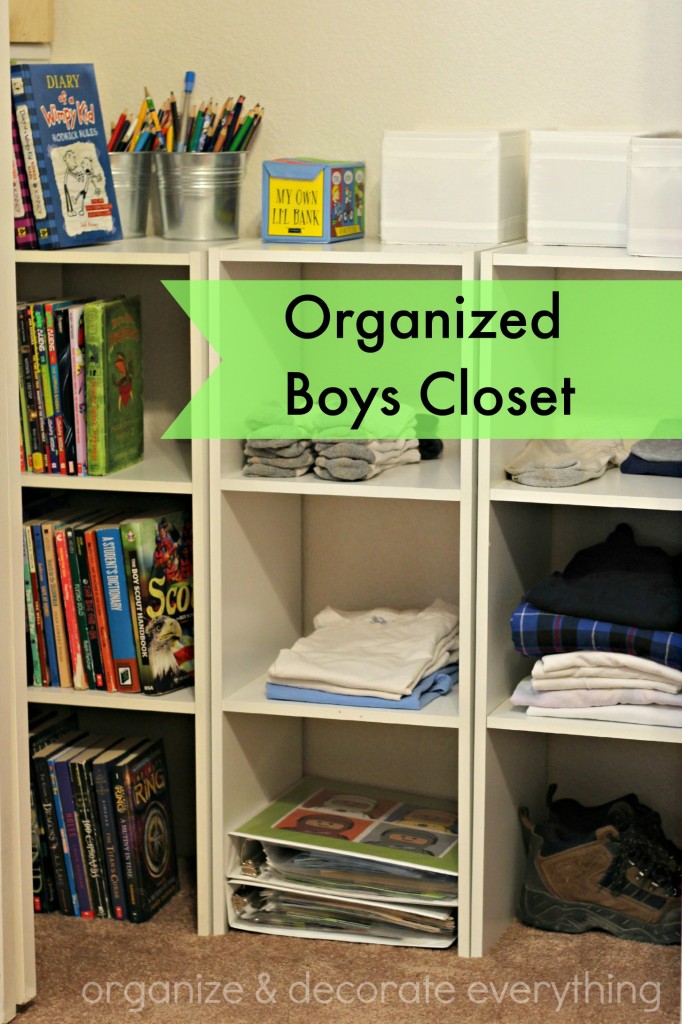 Since moving we have the boys sharing one room. Organizing and decorating their small room and closet has been a challenge. I'll be sharing their room over the next few weeks, but let's focus on the organized boys closet today. One of my favorite organizing pieces to use in any closet are these ClosetMaid shelving units. Luckily my boys need very little hanging storage so I was able to use 3 of these units in their closet for better storage options. My boys are sharing one dresser and it only has 4 drawers so their socks, underwear, and PJ's are kept on the shelves in the closet. The boys shoes are kept in the closet downstairs by the garage door since that's where they were always ending up anyway, and there is more storage available there.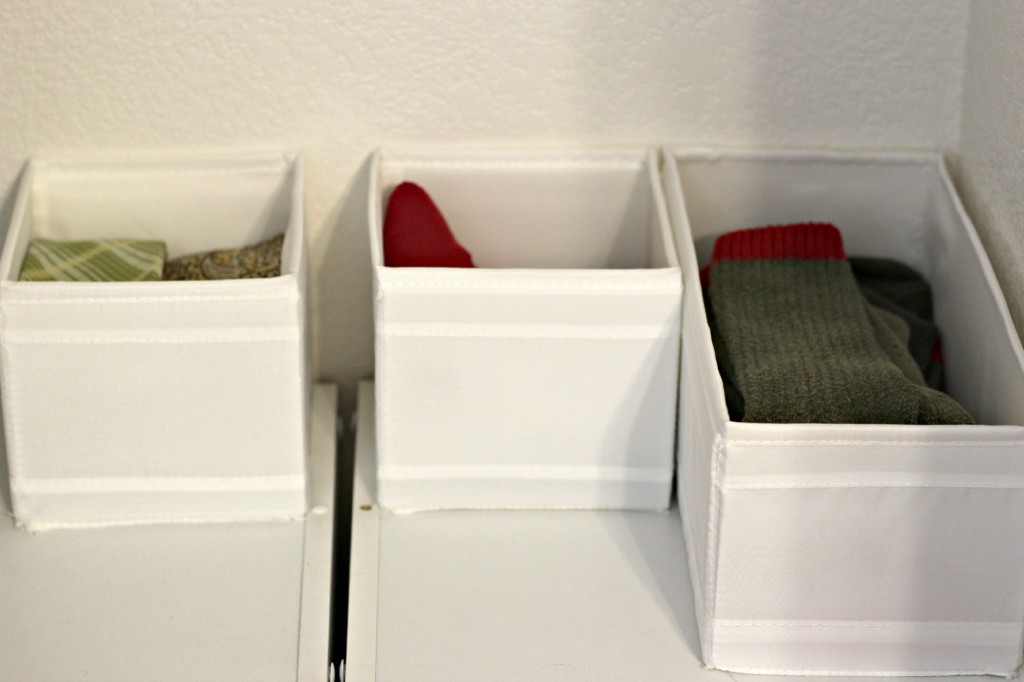 The cloth boxes from IKEA are kept on top of the shelving units. One box holds Ammon's scout things and ties. Zach has 2 boxes, one holds scout things and one holds soccer things.

The boys have 2 shelves each to hold their books.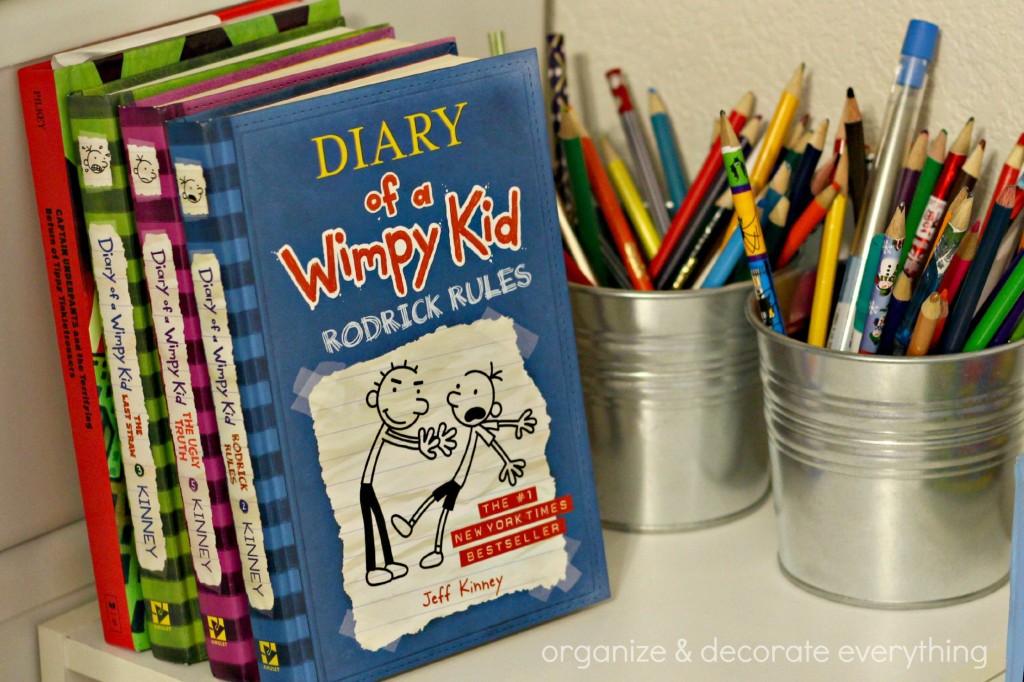 Since they don't have room for an art center anymore they have colored pencils stored on the top shelf in buckets. Paper is stored close by in a crate.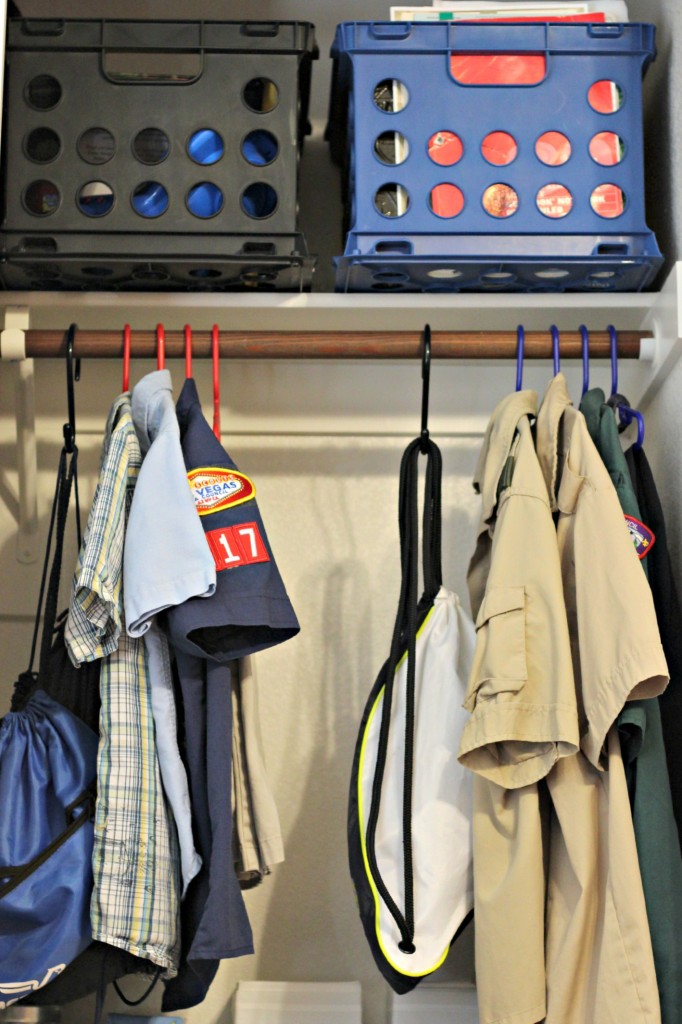 The boys have different colored hangers. Zach's are blue and Ammon's are red. We are only using half the hanging space available in the closet for both boys, mostly for church and scout clothes (obviously I need to do their laundry). They each have drawstring bags that are used for day trips, car rides, small hikes, etc.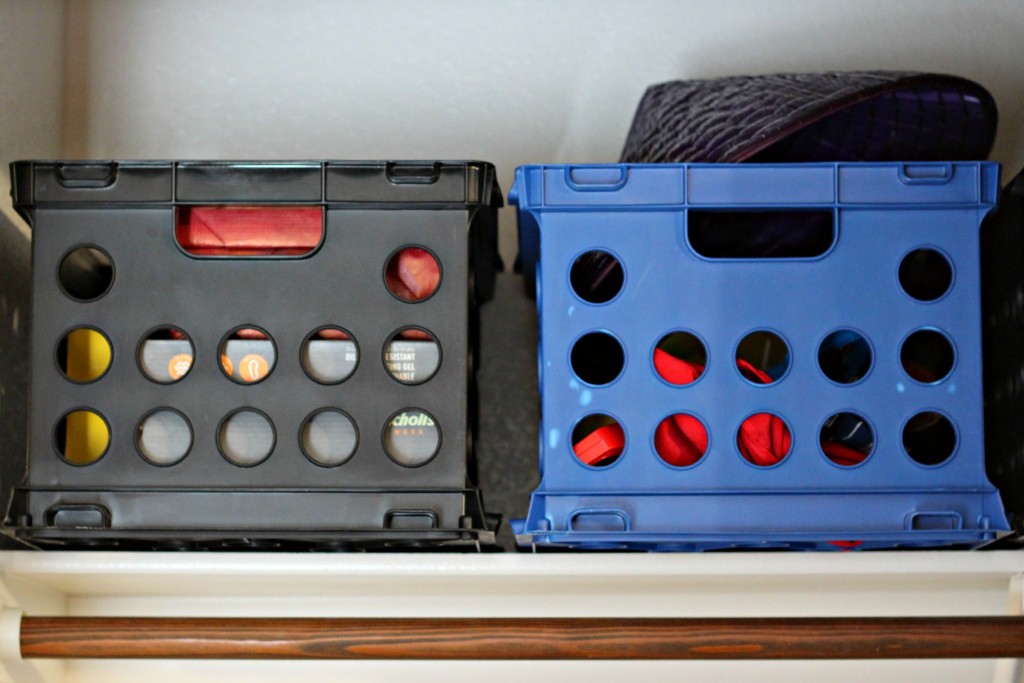 There are 4 crates across the top of the closet. 2 hold Zach's things and 2 hold Ammon's things.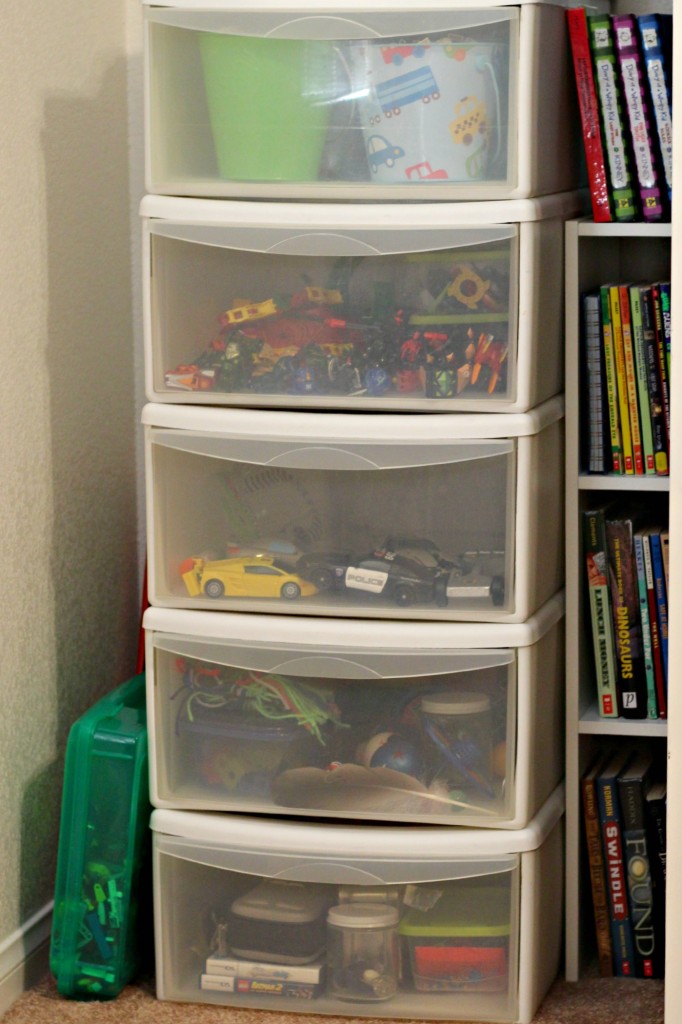 Ammon has stacking plastic drawers on the other side of the closet that hold his toys. Zach's "toys" or things are stored somewhere else that I'll show you later this week. Even when my boys were younger they never had a toy box. It's much easier to keep things organized and for them to find what they need in smaller containers. Each drawer is designated for different toys.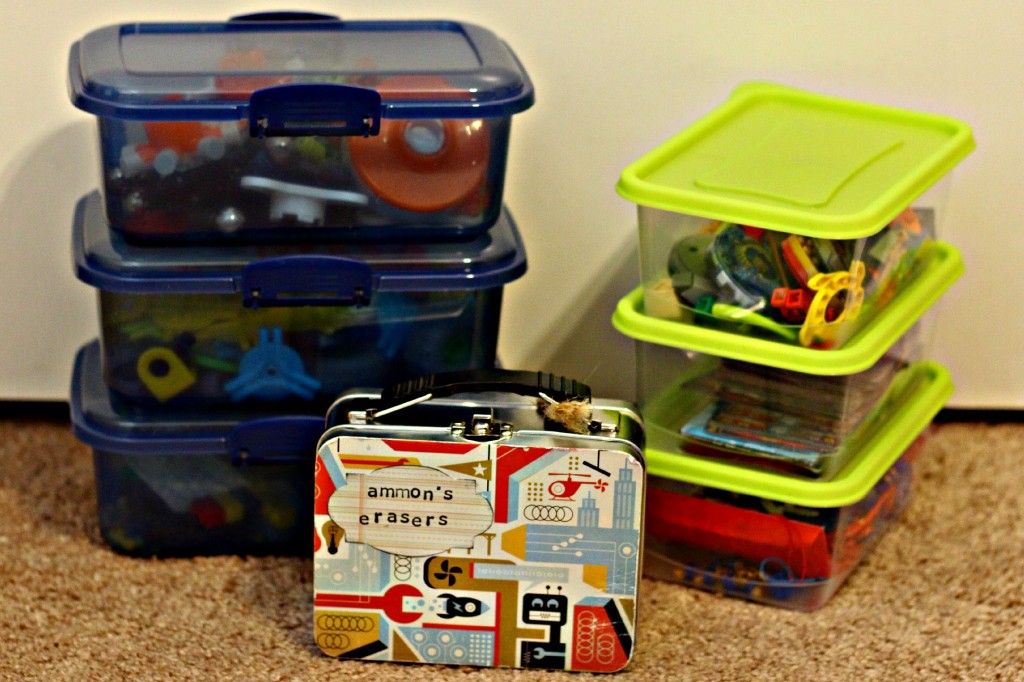 Even though the drawers are fairly small Ammon still had some small toys that needed to be contained even more. The blue containers came from Dollar Tree, the green lids are from WalMart (4 for $1.57), and the small metal lunch box is from Michael's. I decorated the last one with scrapbook paper and it holds his eraser collection.
I already had everything I needed to organize their closet except for the small blue containers and 2 of the crates, so the total cost was only $13.
In their previous rooms they had over-the-door shoe organizers on the back of their closet doors to hold small toys and electronics. Unfortunately these closet doors don't make that possible. You can check out what we've done for LEGO storage in a previous post.
Check Out These Related Posts